Emma Loizides
Emma Loizides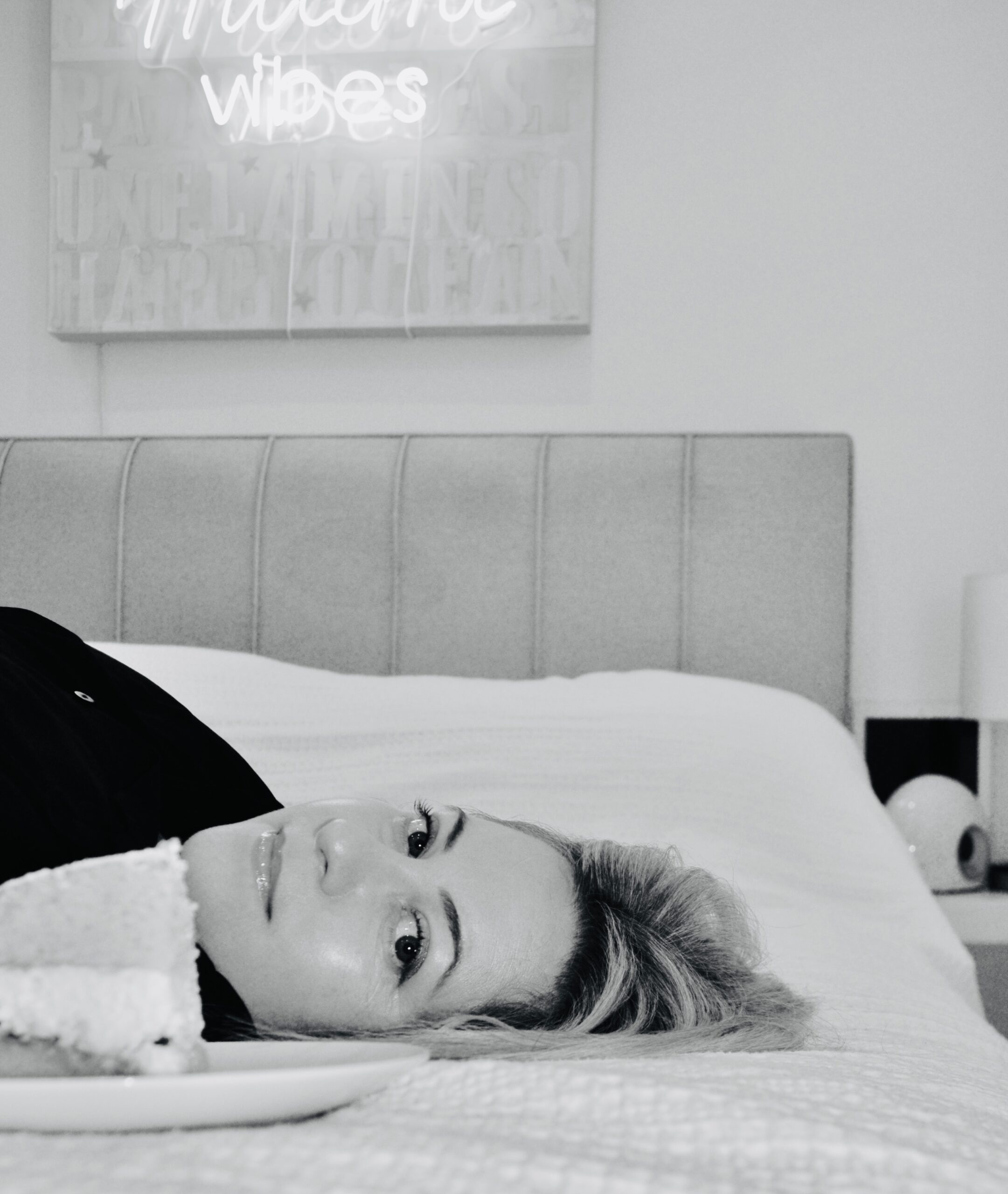 There is nothing as romantic as nostalgia, our recollections of places that hold memories and moments in our heart, whether it's the pink haze of a Miami sunset, the pile of pancakes at a Californian diner, the bushy head on the top of long tall palm tree, the pastel shades of highlighted neon of an American diner, or even the landscapes of the skyline of a metropolis in the heart of Europe. Emma's artworks observe from an urban background an illusive skyline with a dreamy quality, she captures the birds eye view, with a pop art style, the best of humanity, conveying the evocative mood of serenity in a variety of landscapes, observing the essence of architecture, nature, urbanism and culture from across the globe. Well-travelled along with a broad perspective from diverse work experiences, she sees the world with the eyes of reality, playfully defining the small differences of a place, however with the joy of perspective and exaggerated colourful pastels, she encompasses the best of the ordinary. There is an order to her cheerful compositions, almost graphic, yet magnified with the opacity and impasto of the oil paint and brush stroke techniques.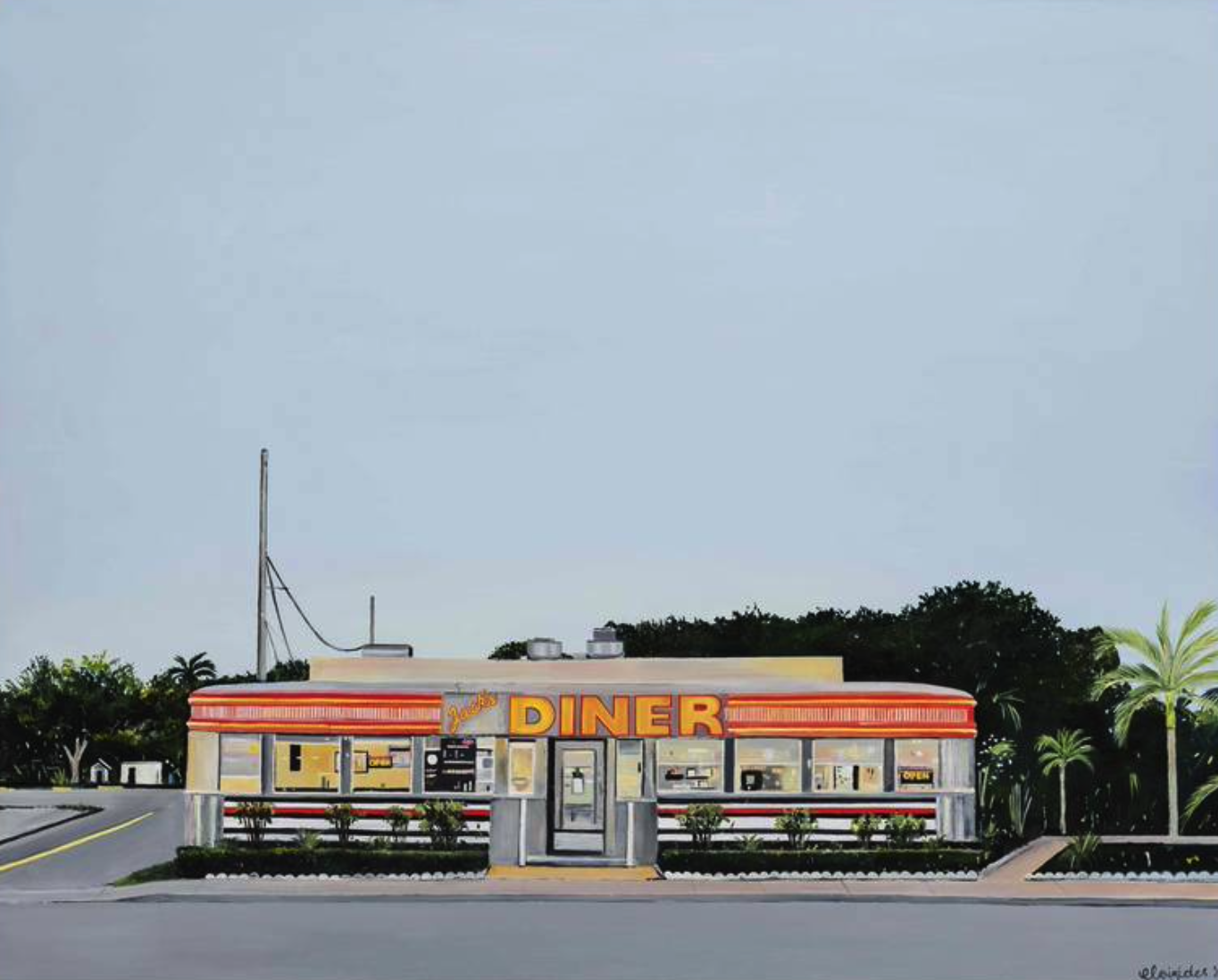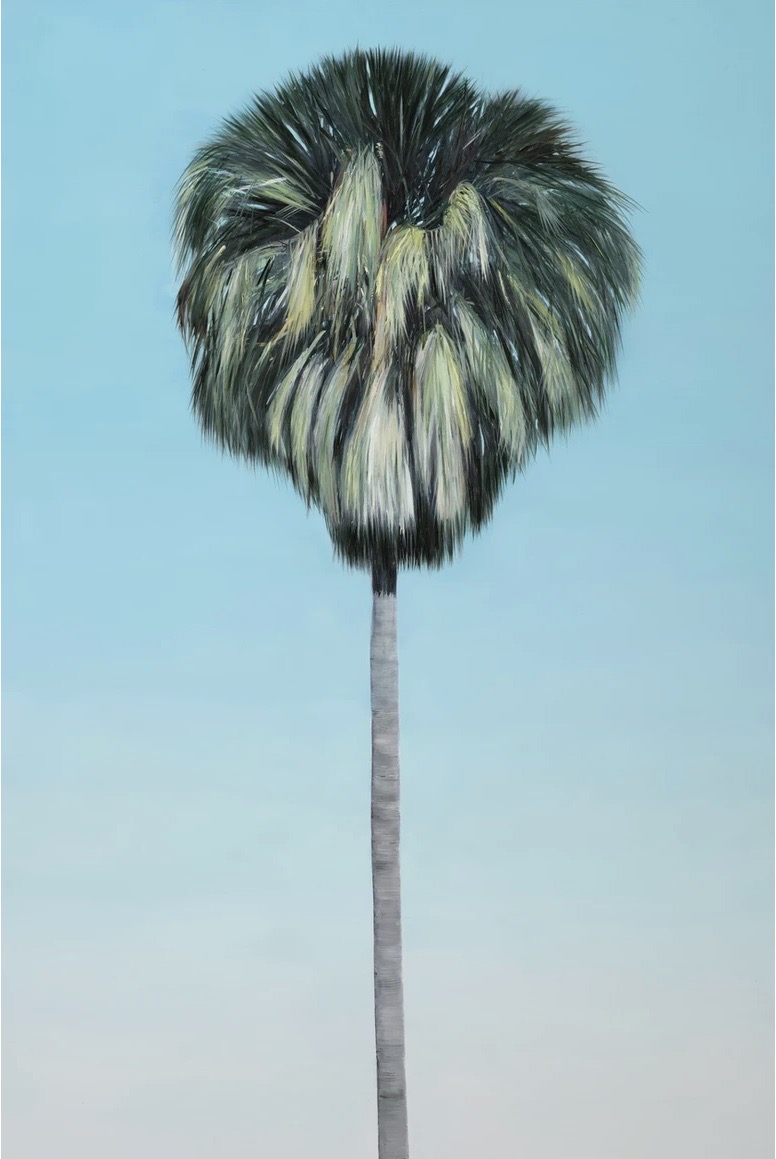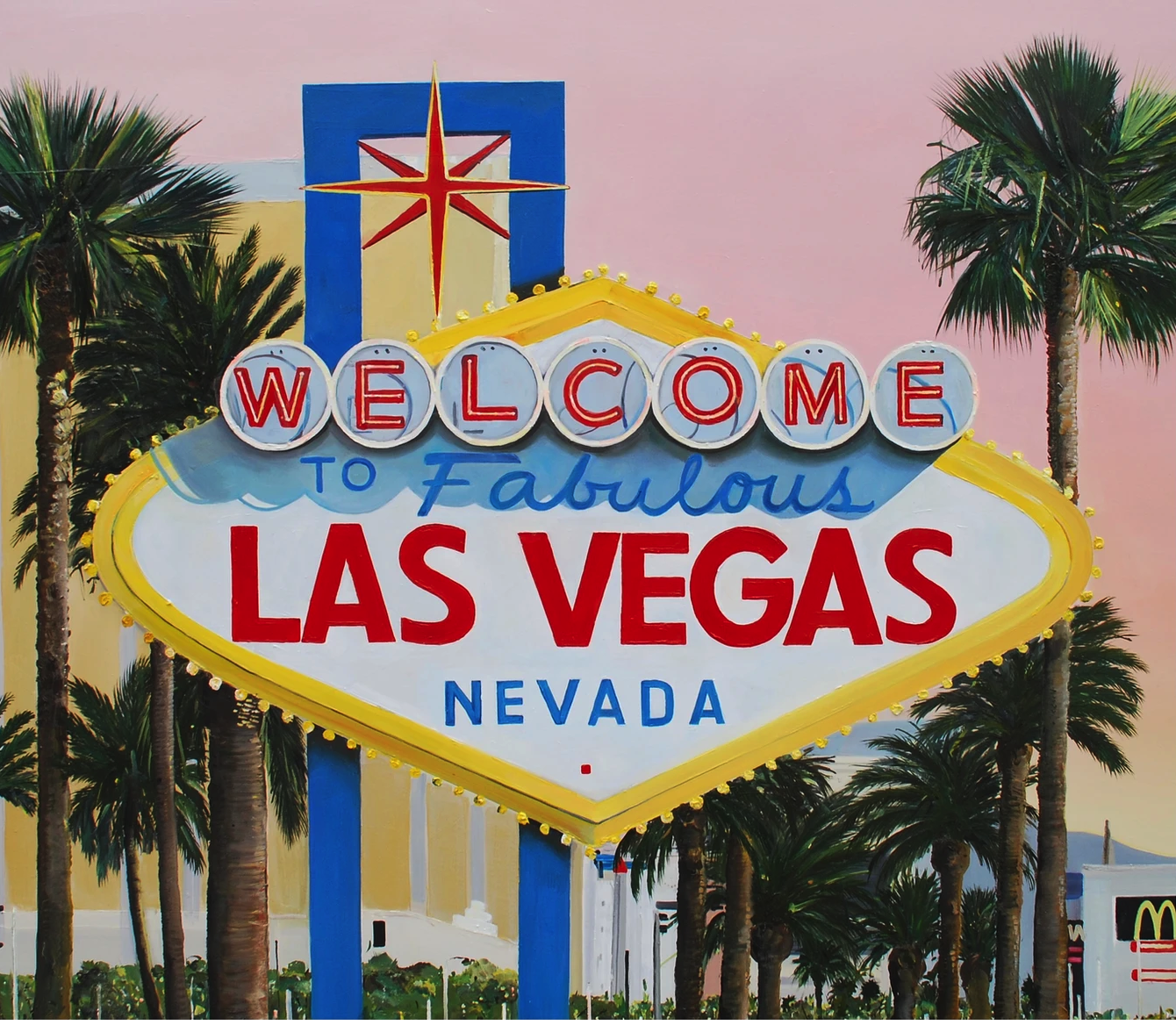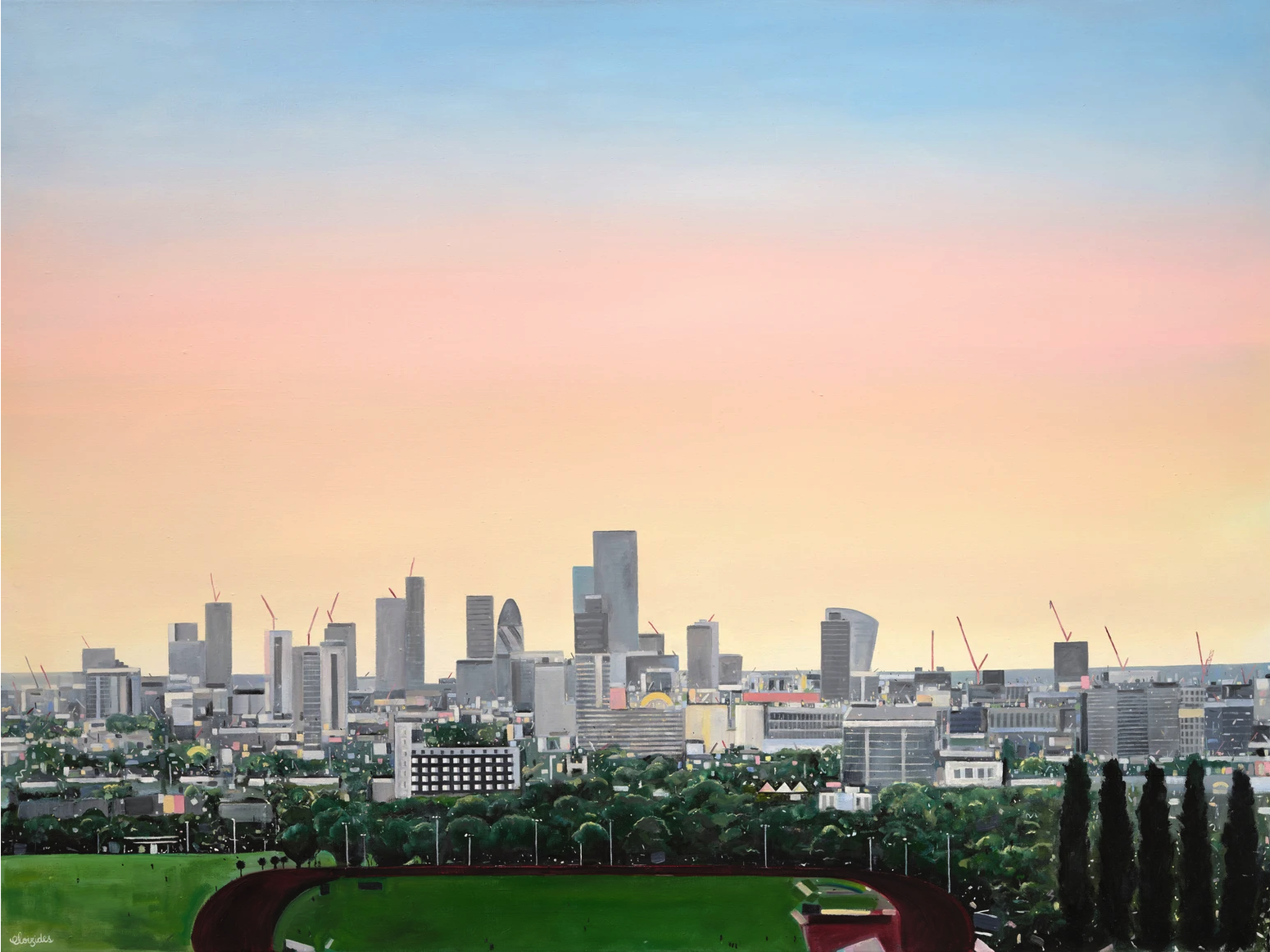 What is often fascinating is the journey of artists; there is quite often that resistance to pursue their passion as a career choice, mostly because society dictates to us a reality that is very harsh. The fact is, it is, and we are offered security in a job in an office and it is this order and structure that holds an economy together, at the same time though, there are those that dare to dream, the entrepreneurs and risk takers, although even that holds its routine of day to day, there are those boring days and still that discipline, no matter how crazy a concept. As a girl, Emma was always creating, she tells me, with A levels in art, she dropped the paint brush to study Spanish in the United Kingdom, her career path led to working in Investment Banking, and Internal Communications.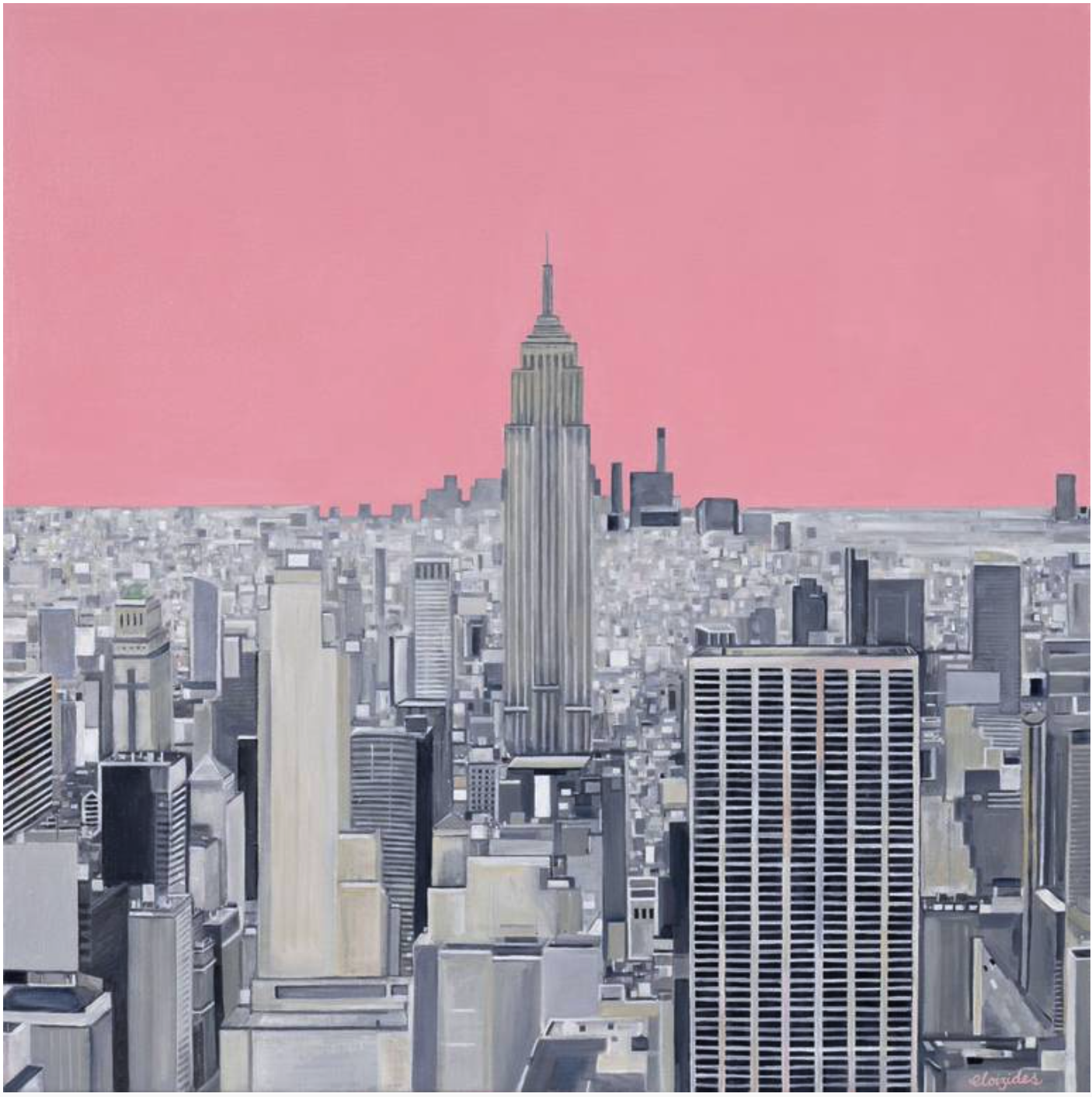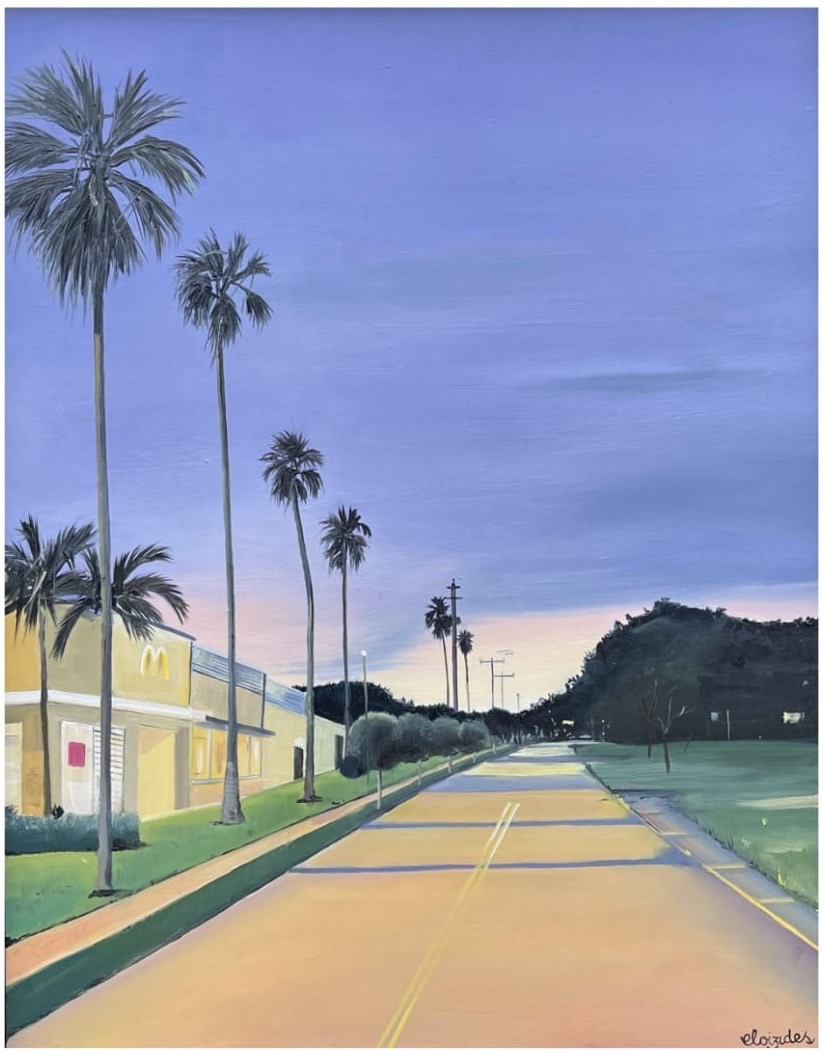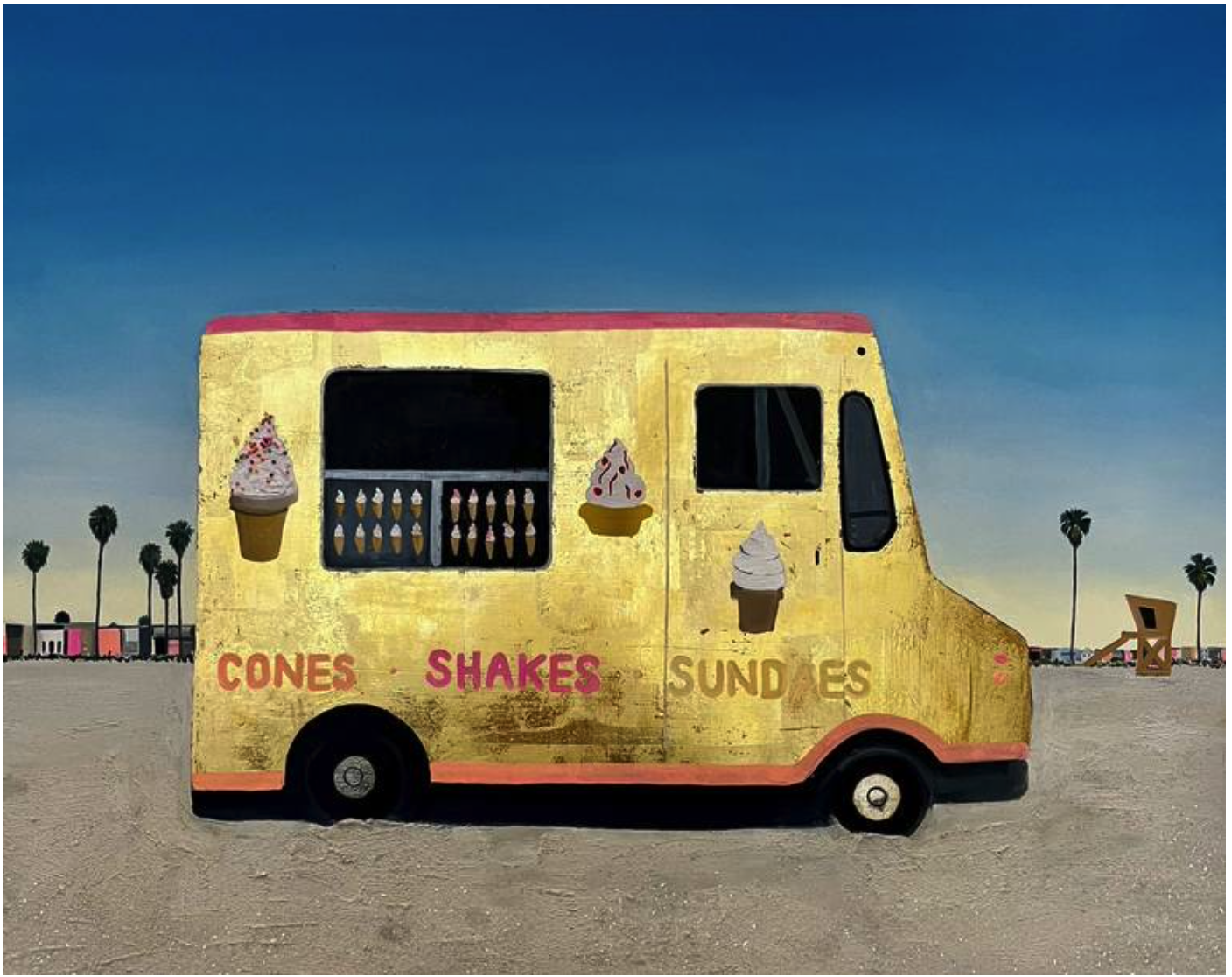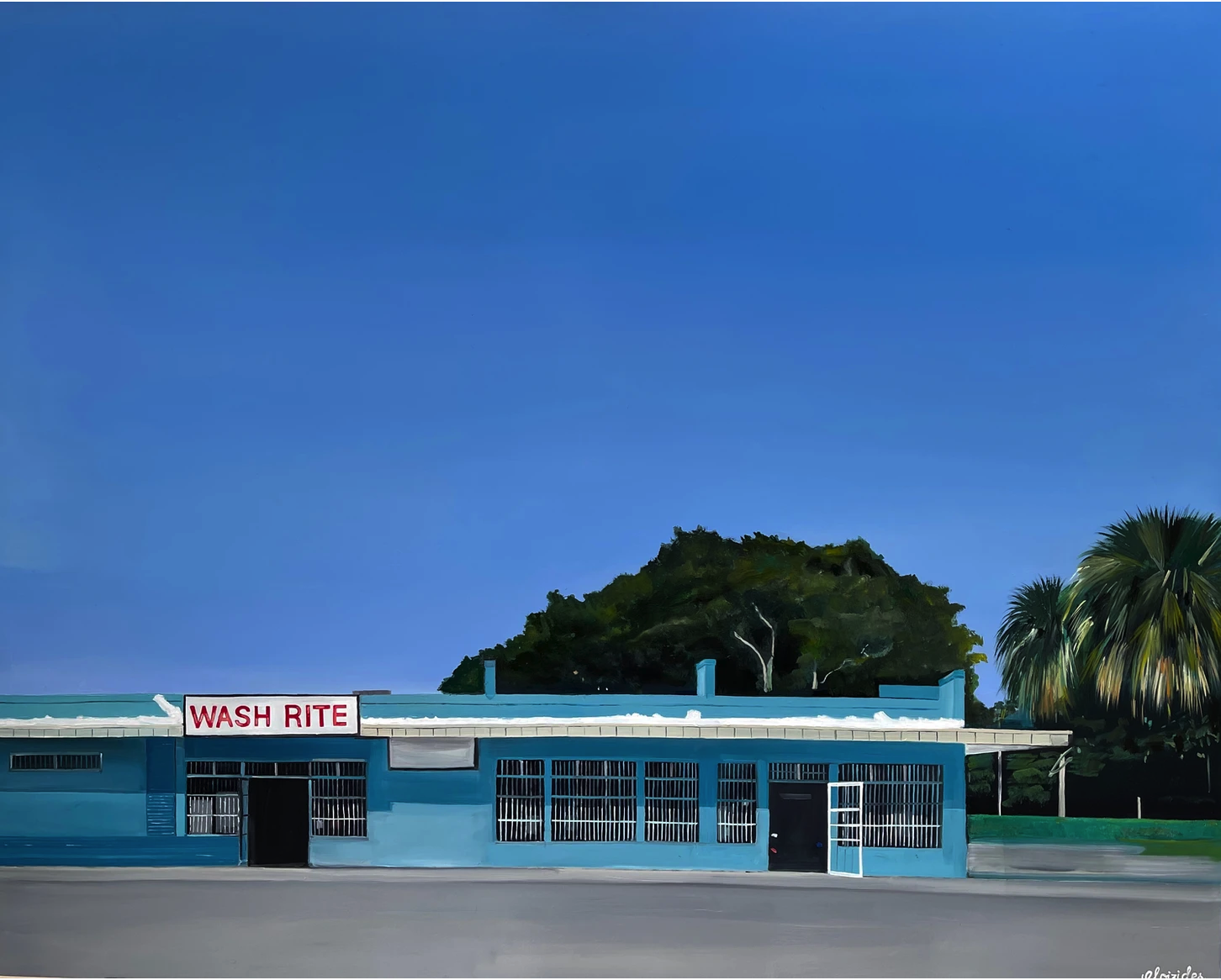 However, here is her secret; after her degree she went on holiday to Miami and met her husband, an entrepreneur. Their relationship blossomed as long distance lovers, and Emma took flight from her home in North London, and emigrated to Las Vegas, to join him. She gained her visa with work experience at a law firm as a translator. It's here she re-discovered art. It was surprising to her, how she enjoyed the weekly art fairs in the city more famous for its casinos, gambling, extravaganza, and Vegas shows, and proceeded to follow what she always knew about herself, to paint. Her first exhibition was in the lobby at the Bank of Nevada, she tells me. Emma and her husband returned to the UK, and Emma continued a career at the Deutsche Bank; again the art world surrounded her, Deutsche bank are big sponsors in art, the most famous the Frieze art fair, art walks and their legendary art collection including British artist Idris Khan.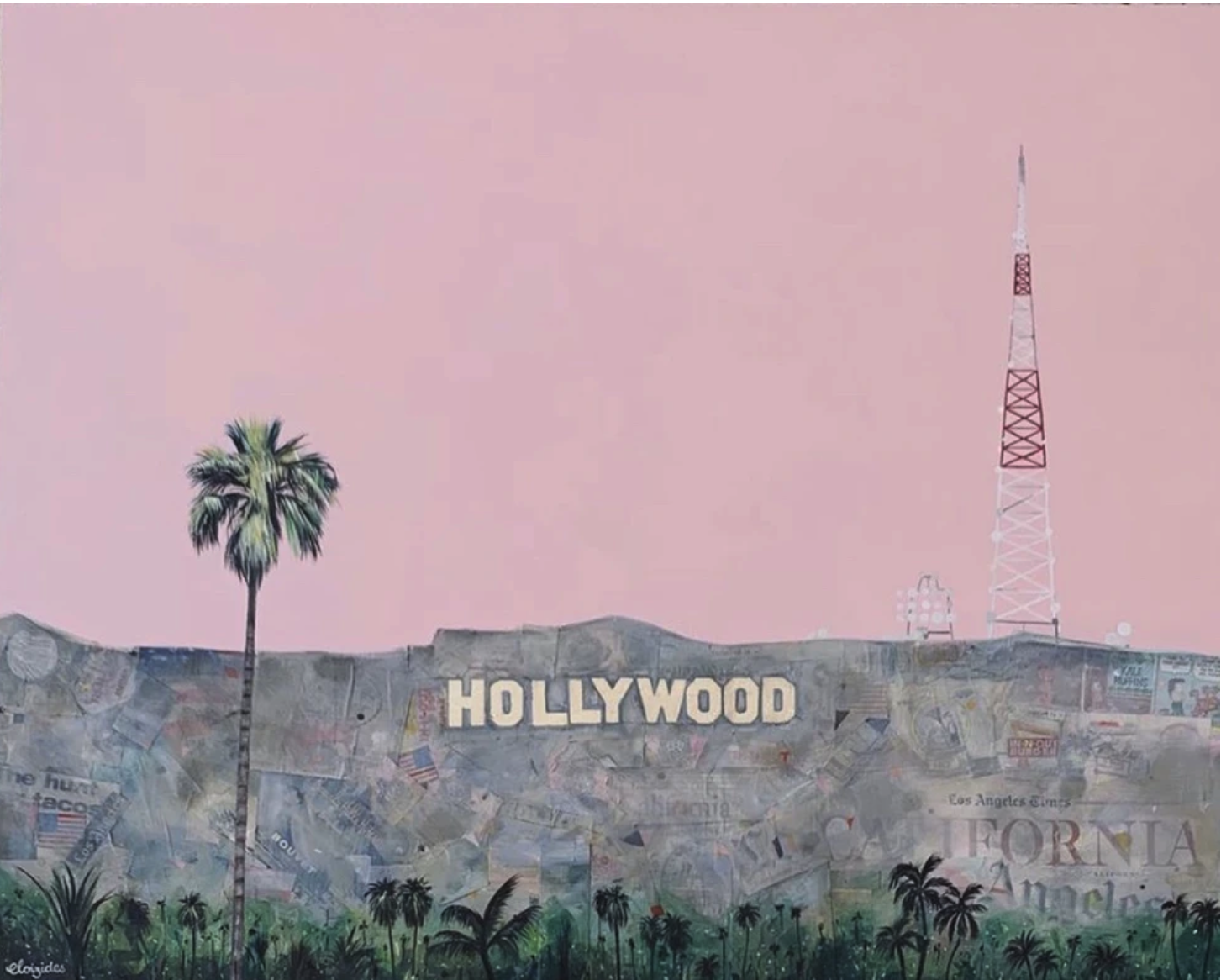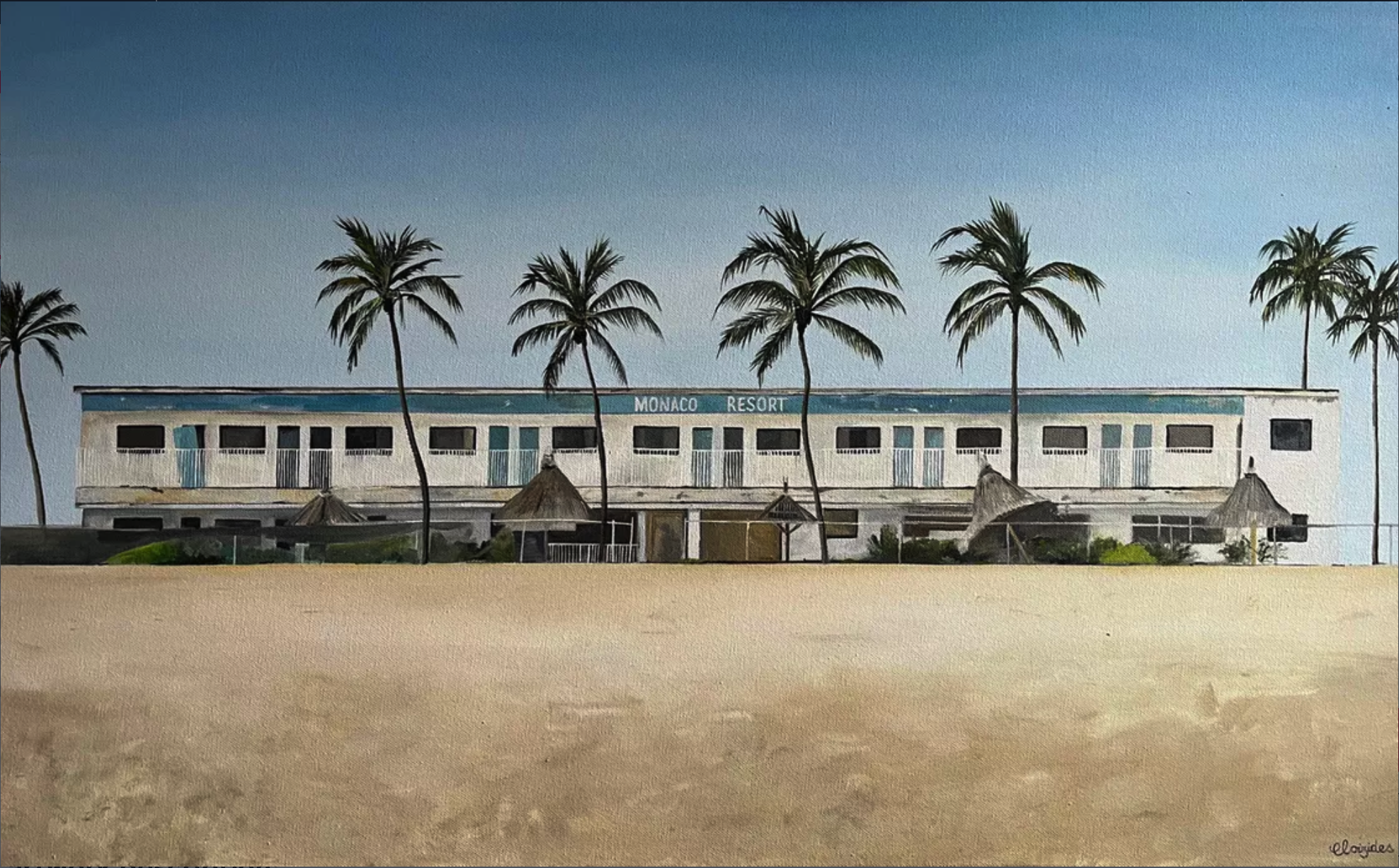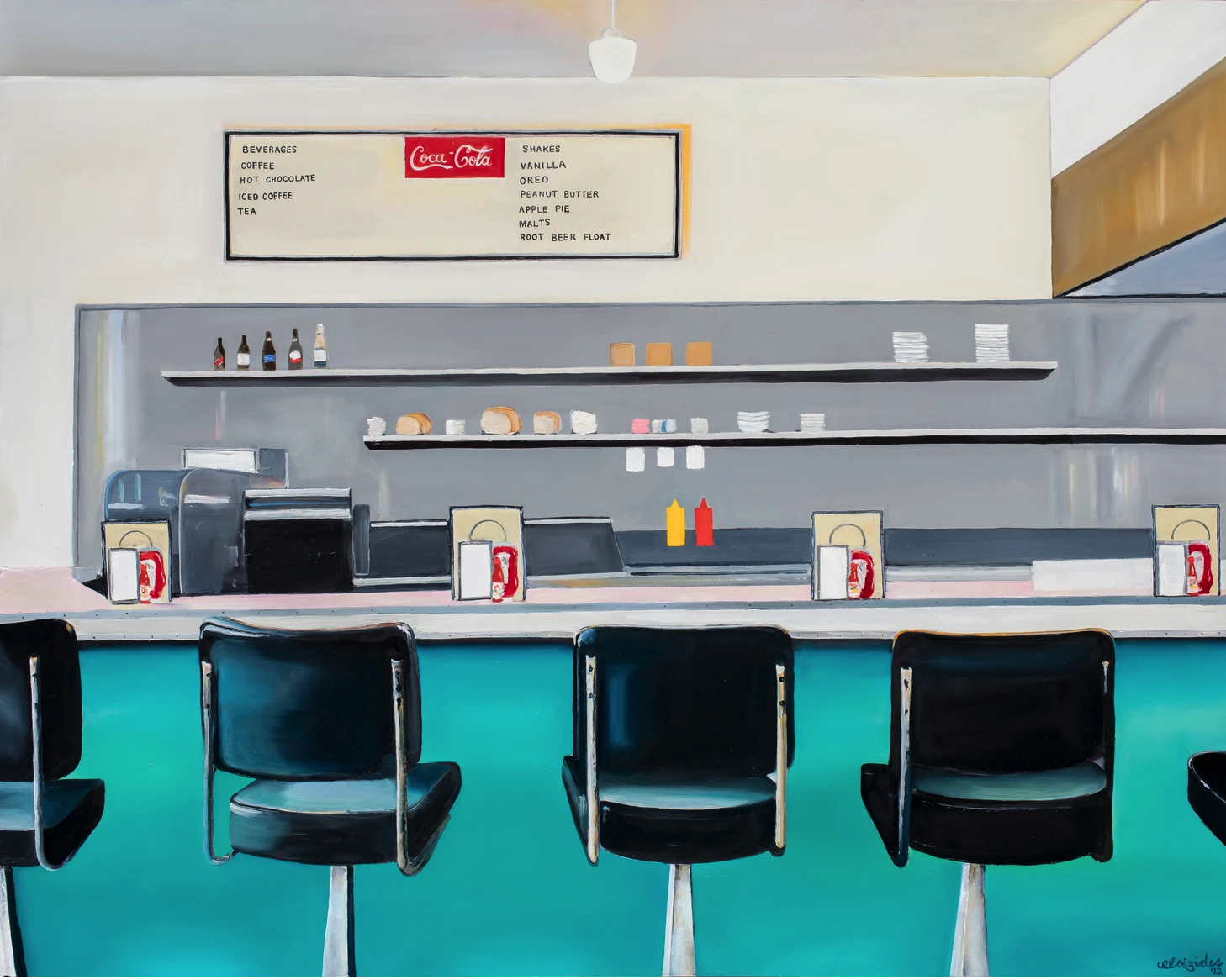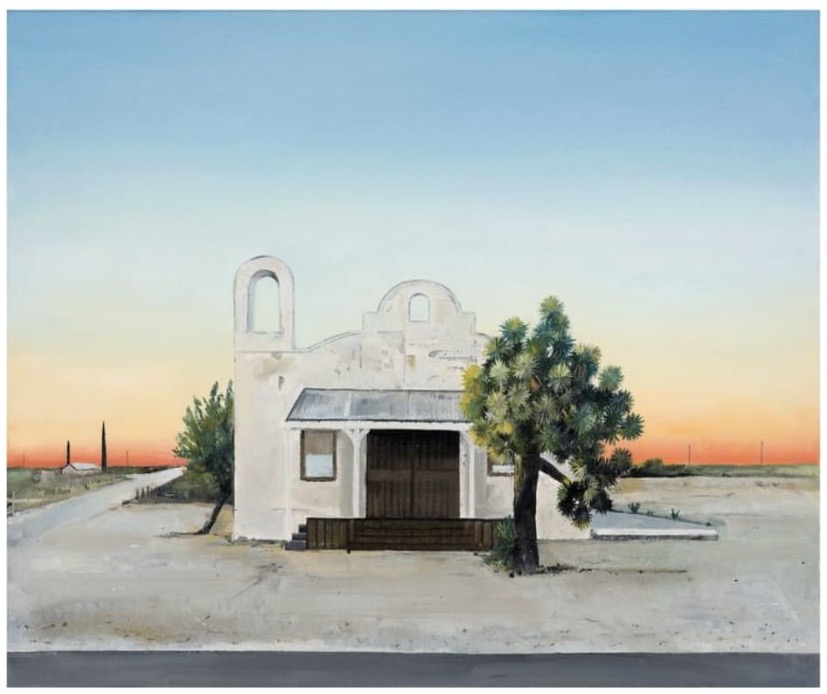 Emma is a British self taught artist, striving through the years to keep painting on the side, taking courses at art colleges like Central St Martins and The Slade School of Fine Art, applying every year at the Royal Academy to get her art accepted and learning how to paint with oil. It was in 2021, her breakthrough, "It was the pandemic" she tells me, "I was grateful to have a job in IT" however it was her chance to be an artist, and devote her time to paint, painting in the living room, "I Must say I was a bit obsessed, I really wanted to be an artist" Emma exclaims. Taking part in the artist support pledge and selling her work and buying works from other artists. She eventually got into The Other Art Fair, has sold her work to collectors around the world, however after ten years of applying, she describes her greatest achievement was finally getting into the Royal Academy this year 2022, for her Palm Tree painting. Then October 2022, at the Saatchi Gallery, StArt art fair, she sold a painting to David Ross, Chairman of the National Portrait Gallery.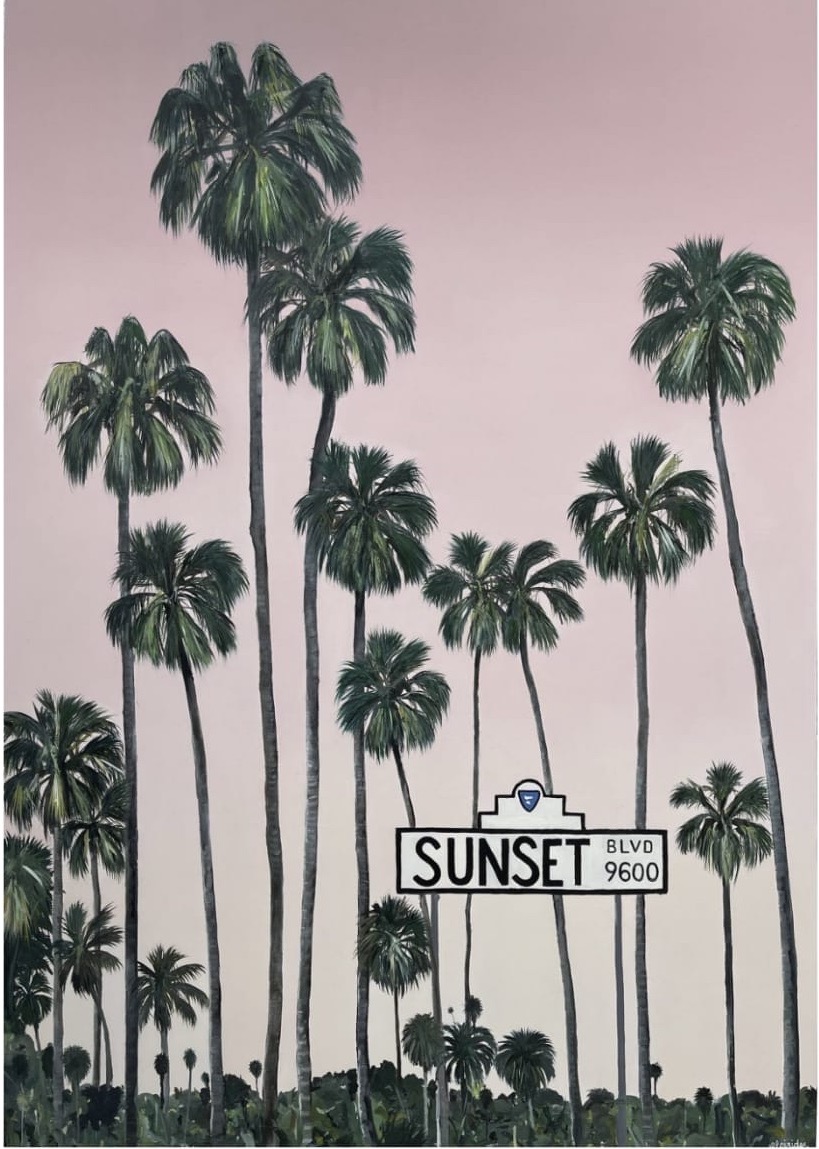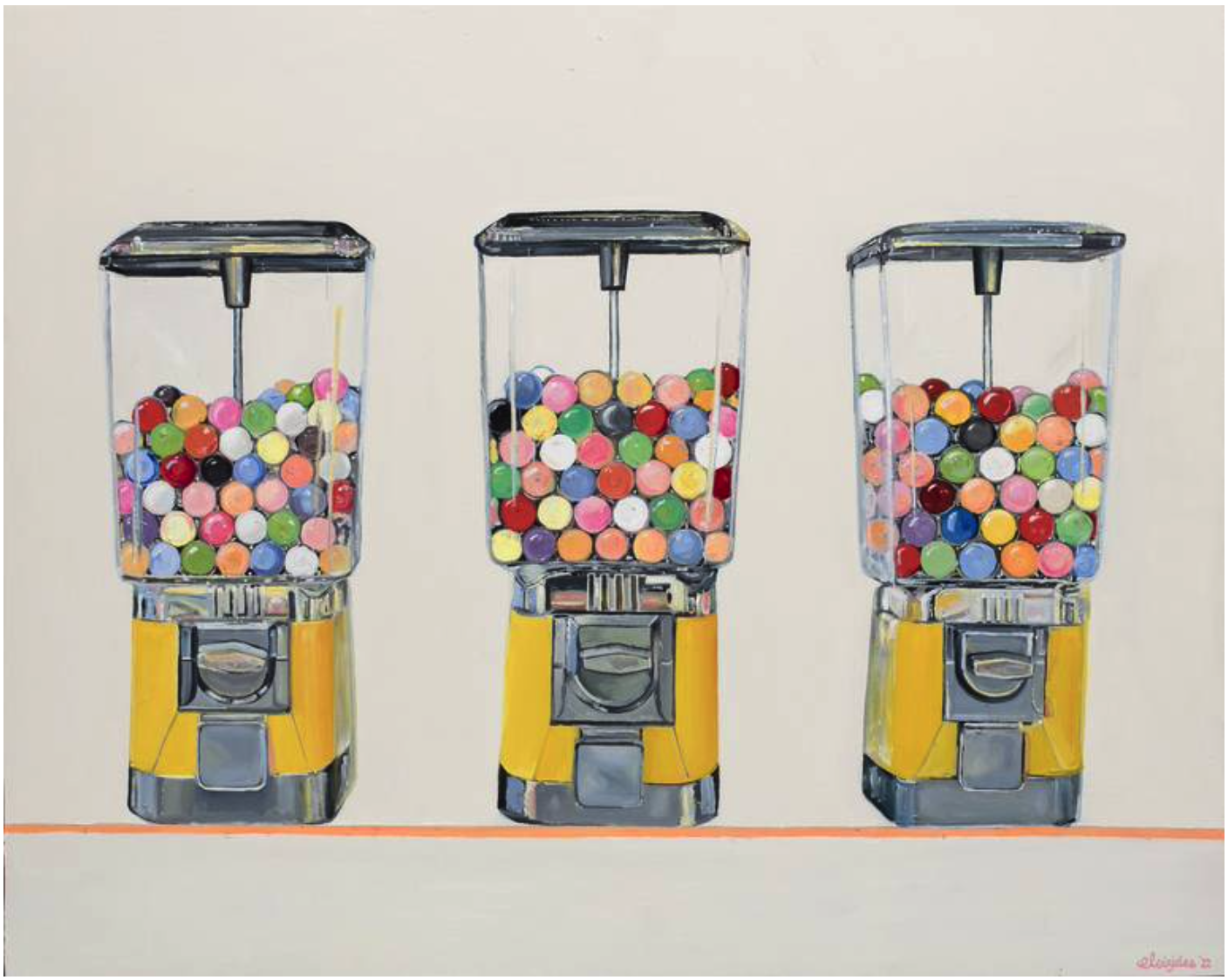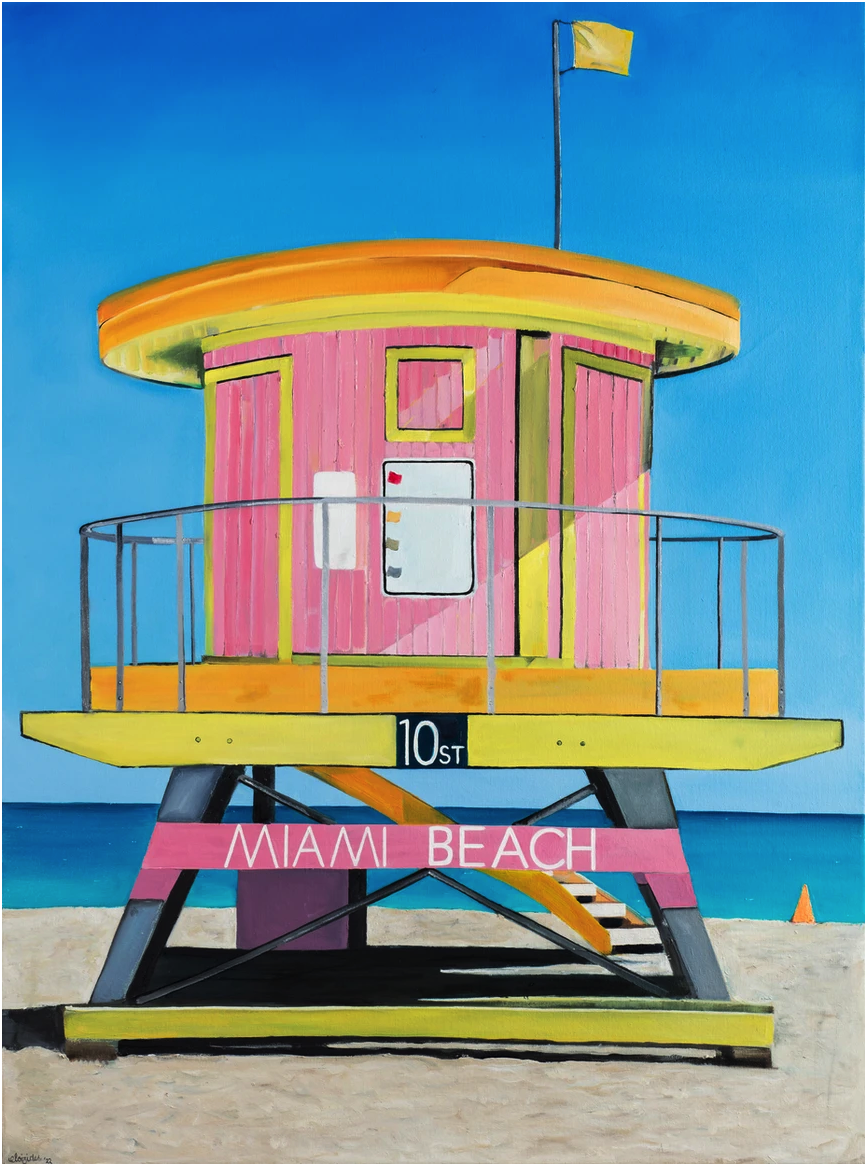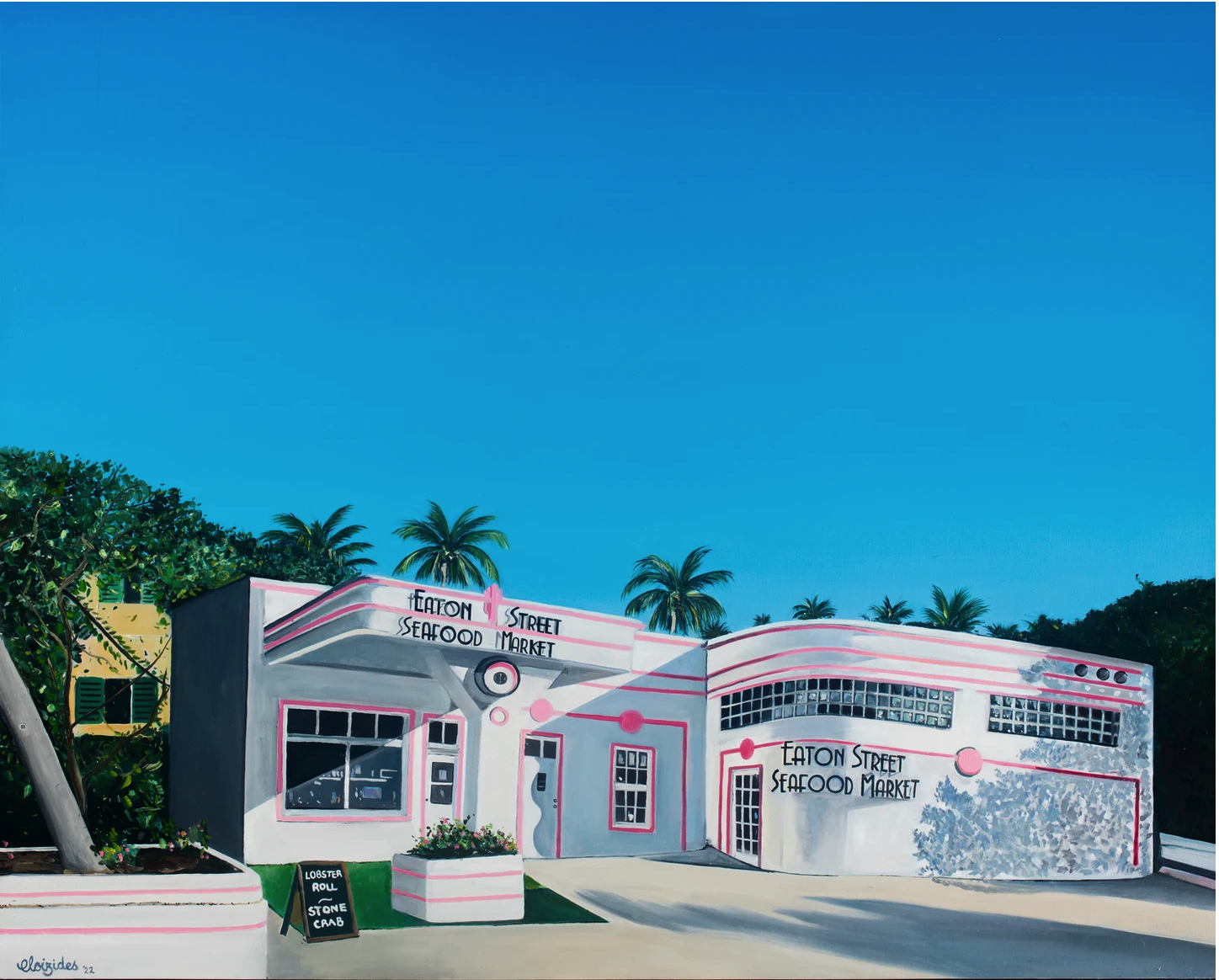 Emma describes her art as playful, "The landscape is idealised, it's just about fun" she explains when we talk about narrative, it is probably more playful for her, she explains, it was about escape, an early riser she enjoys the experience of places when they are isolated, and travelling, seeing things differently, she has spent time in Brazil, Miami, Zimbabwe, and Singapore for two years when she was a child. She reflects on the perspectives we have from growing up, and how they influence unconsciously, she recalls how growing up on a hill, gazing at the city of London from a panoramic perspective. The vastness of the US where she spent so much time travelling and the colours and textures of South America. She recalls working in an office in Canary Wharf, and spending time outside sketching the surroundings, this was her escape, she found enjoyment gazing and not taking things too seriously.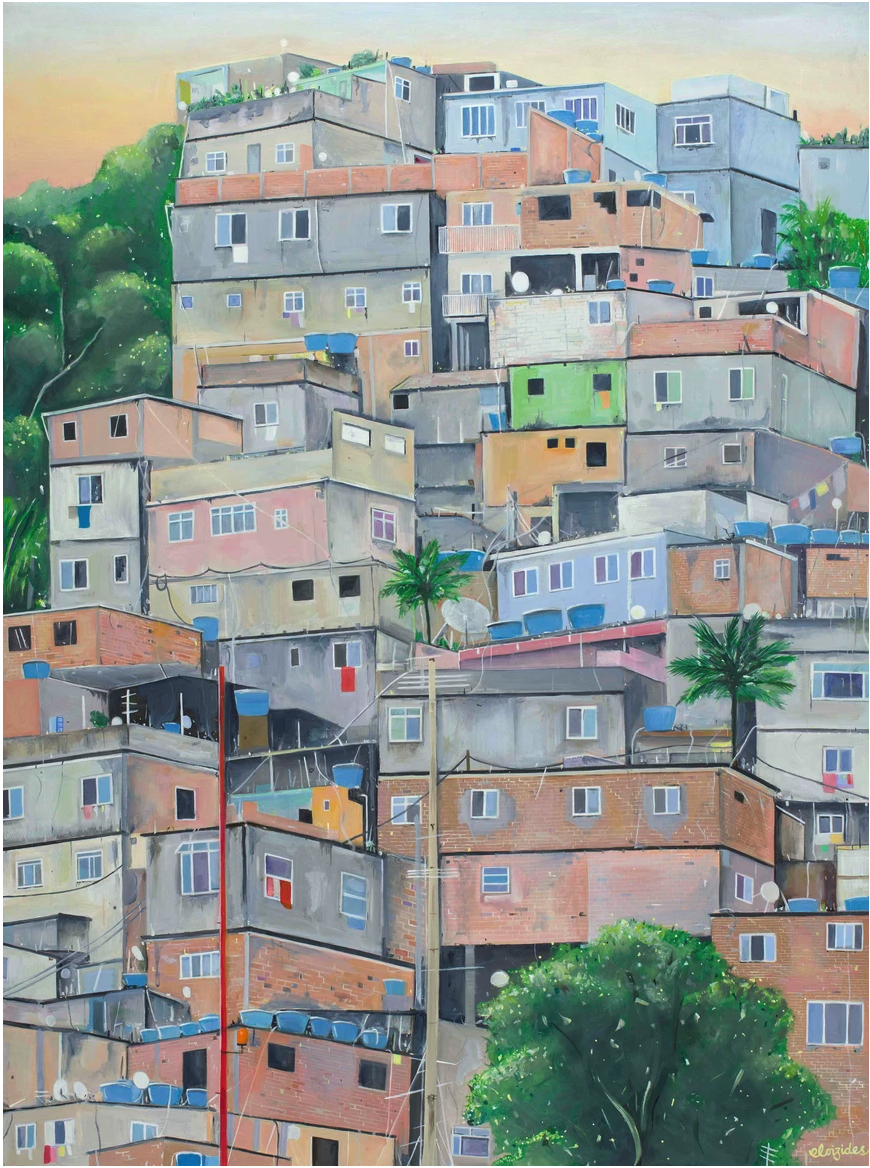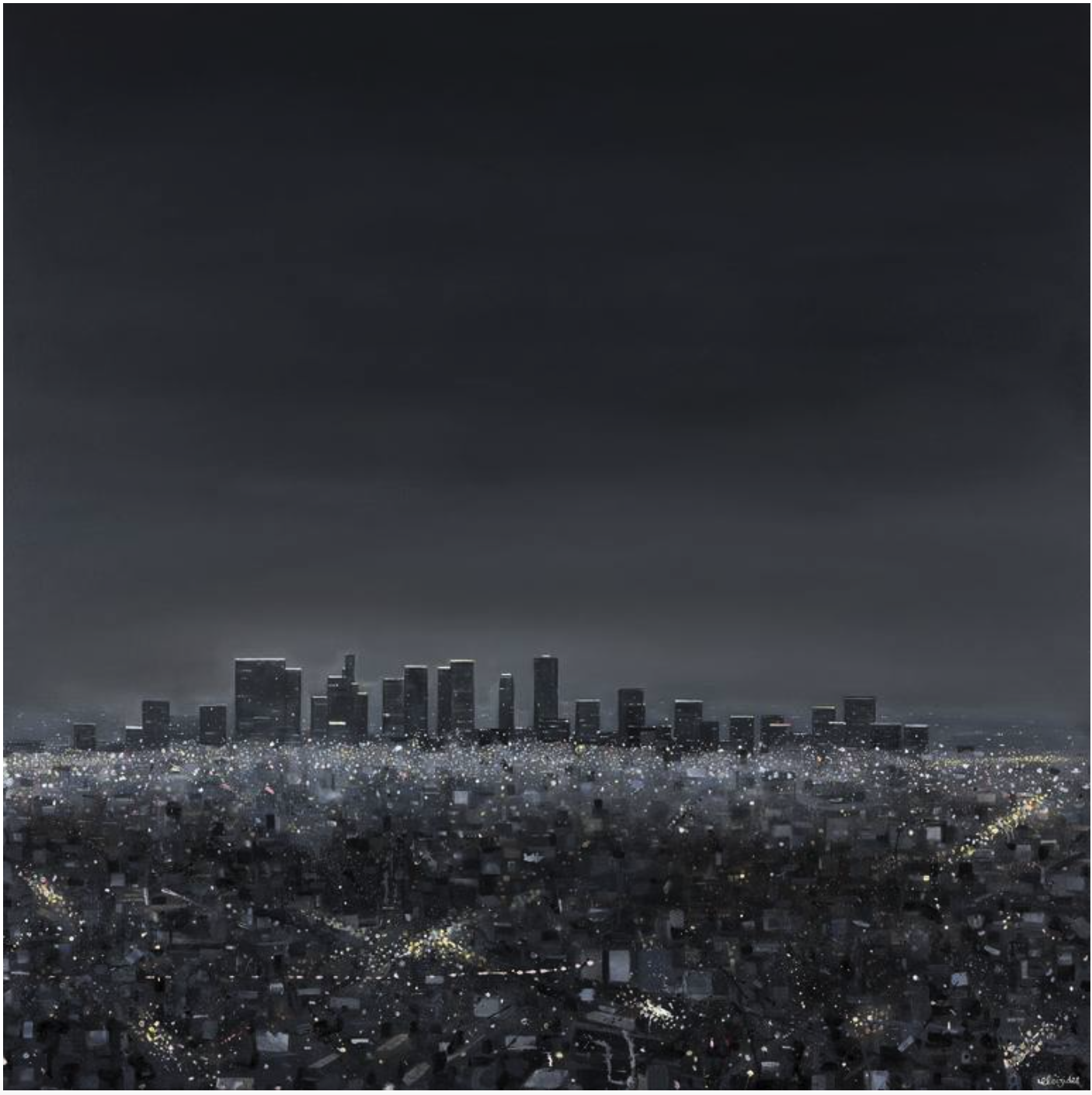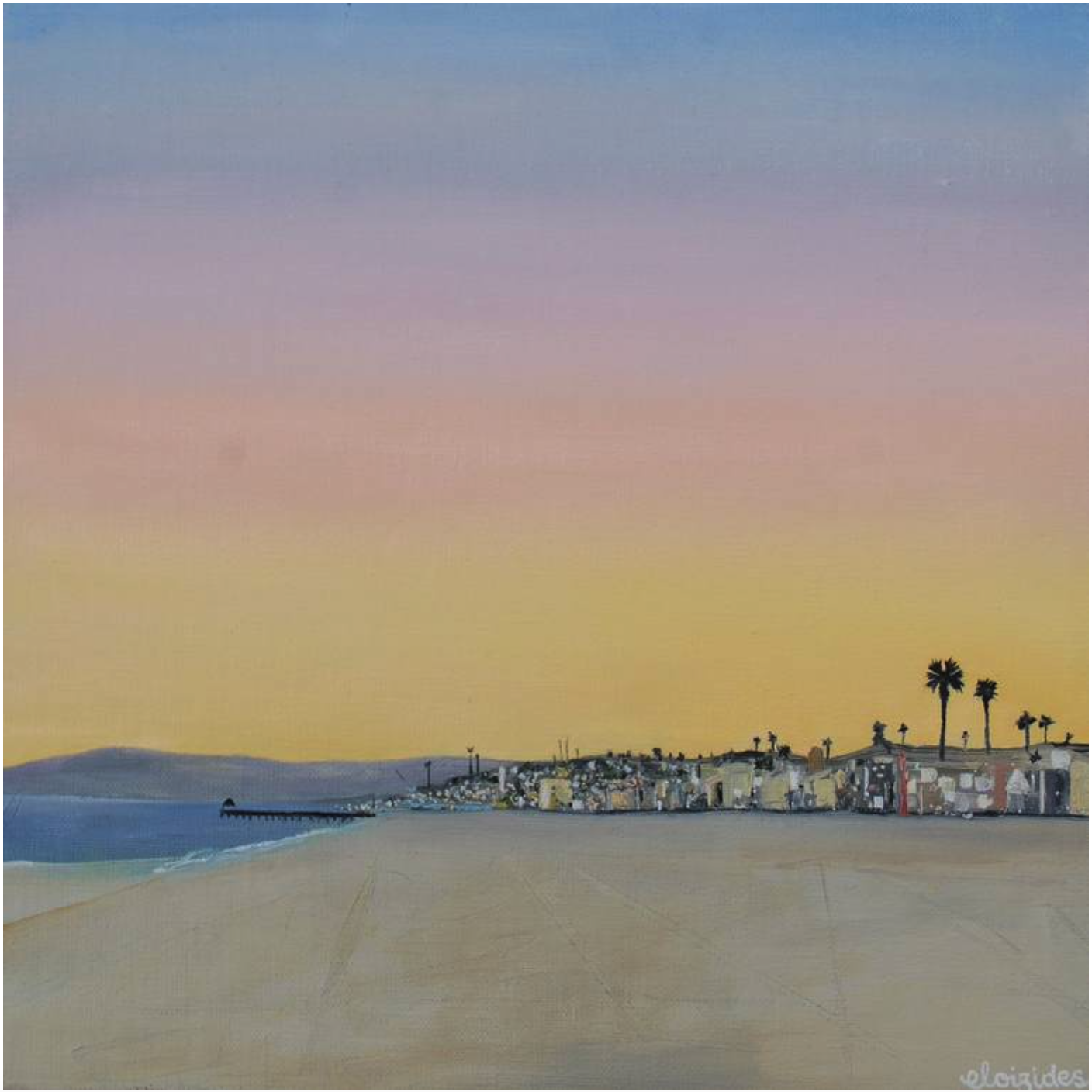 We are sitting in her home overlooking her studio, with plenty of natural light, her home reflects the brightness and lightness of her art, we talk about random things, her influences and her inspirations, she mentions artists Jasper Johns, Edward Hopper, and Wayne Thiebaud and Jock McFadyen, showing me books of their works. The pressures of striving for perfection, "It is what makes things miserable, it takes the joy out of things" Emma emphasises. When I asked her what she considered the best and the worst in the art world, "The worst is trying to find the right opportunity." However the best "it is actually the painting, going into the zone" Emma tells me, and all the people you meet.
Interview: Antoinette Haselhorst