Jeffrey Melo
Jeffrey Melo
New York artist Jeffrey Melo's paintings from his recent exhibition have a style evocative of something you might be already familiar with, without knowing exactly why. His figurative oil painting technique is reminiscent of the European post impressionist artists such as Paul Gauguin and American realist Edward Hopper. This traditional combination of his soft brush strokes, luminous colours along with the detail of raw emotion and sentiment with his detail on the background and lighting; illuminating his subjects and at the same time depicting a realism of New Objectivity with his own personal representations. However it is Jeffrey's recent exhibition that documents photographer Dorothea Lange's series of the great depression, at the end of 1929, that echo the familiar. These large scale canvases are a conversation of black society in New York in 2021. He explored the photographer's work of social observations and rural poverty amongst immigrants and the downtrodden during this era, and then turned it on its head. Reflecting the same concepts of bleakness, by demonstrating the disadvantages of people of colour in his own home town. This was his first solo show at the Black Wall Street Gallery, in Soho Manhattan, it was sold out before opening night! It's the little details, the newspaper headline, the luxury home revealing the subjugation of labour behind the peeled wallpaper, the armed police officer standing guard at a peaceful 'Black Lives Matter' protest, Frida Kahlo and Dorothea sitting together.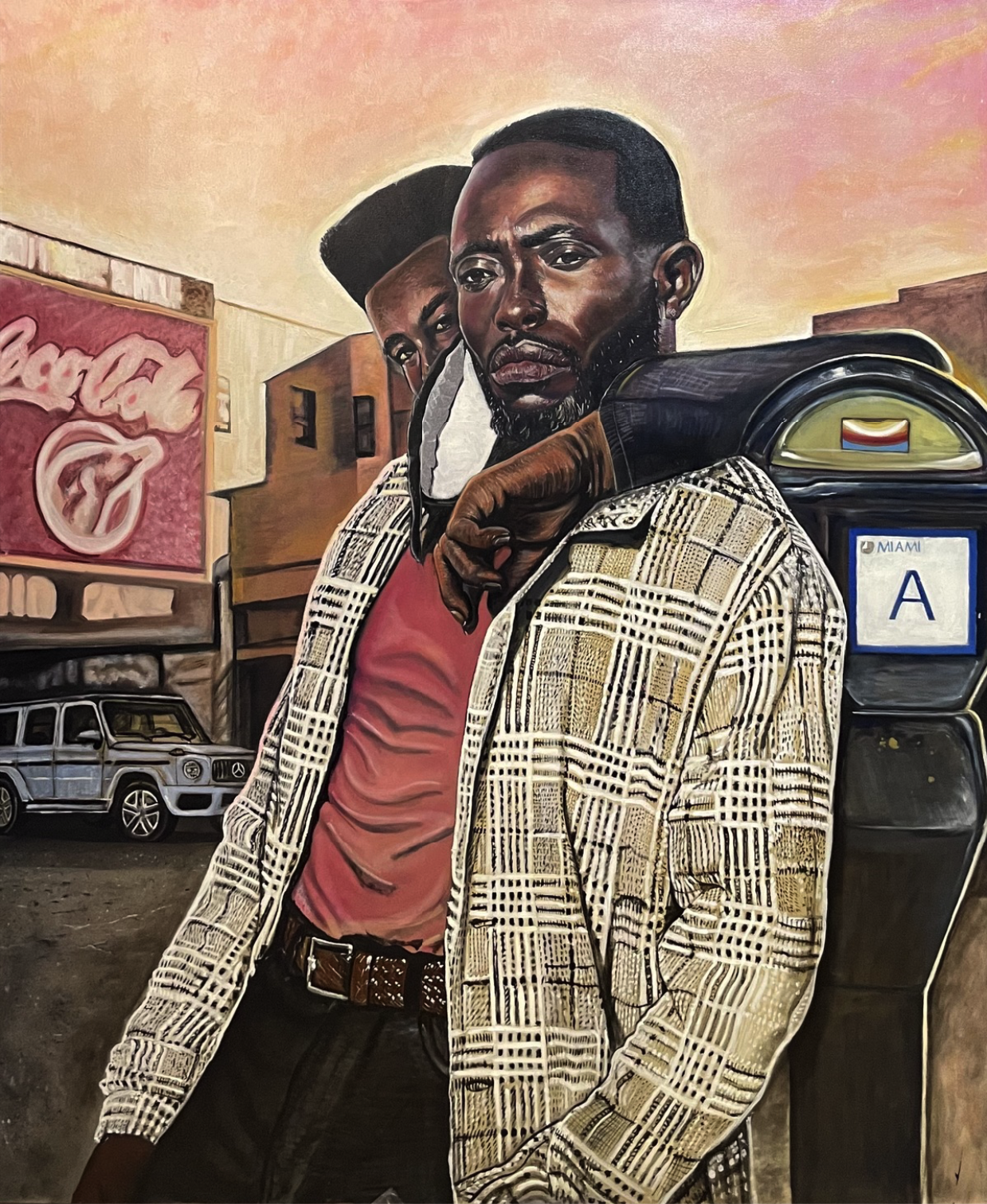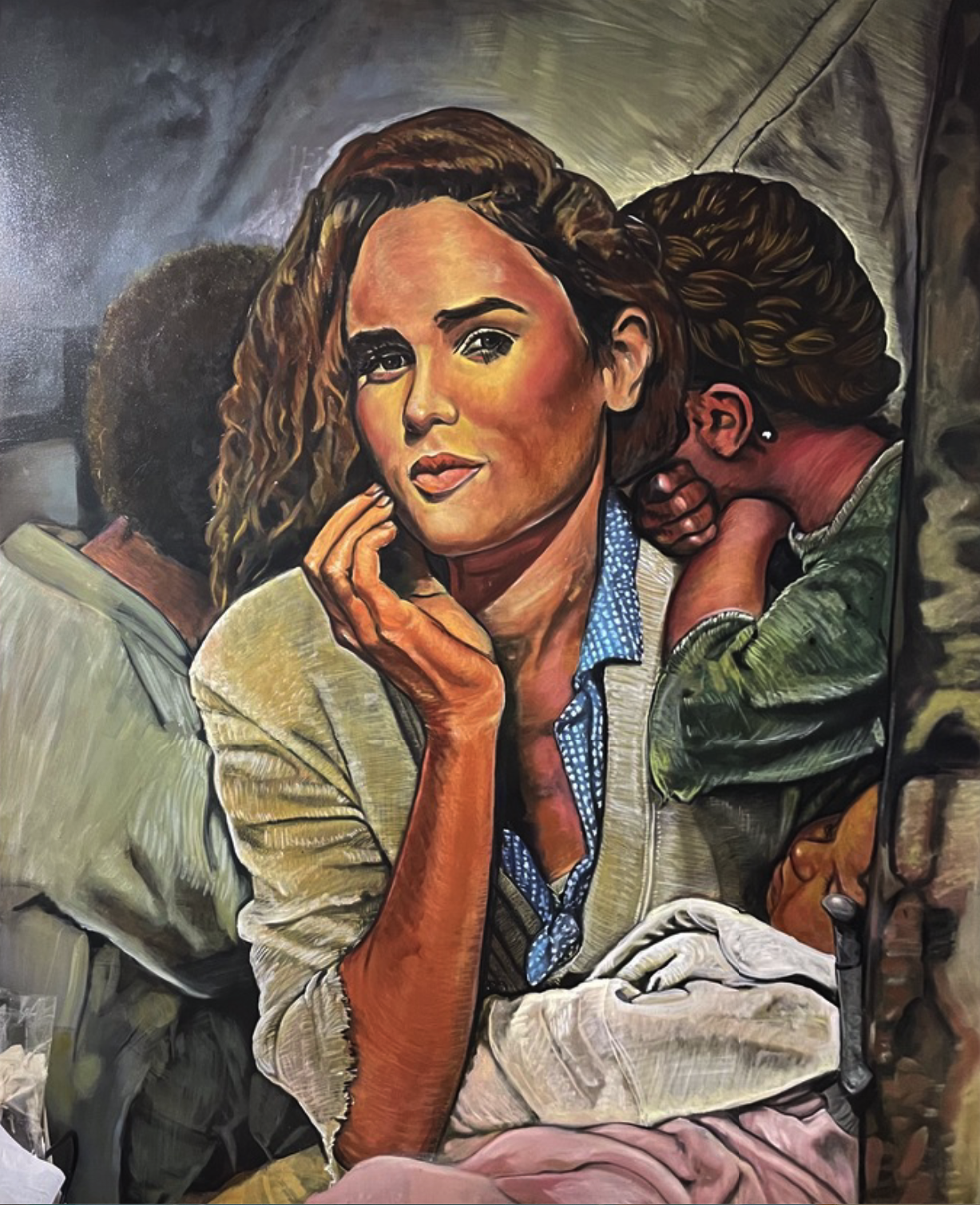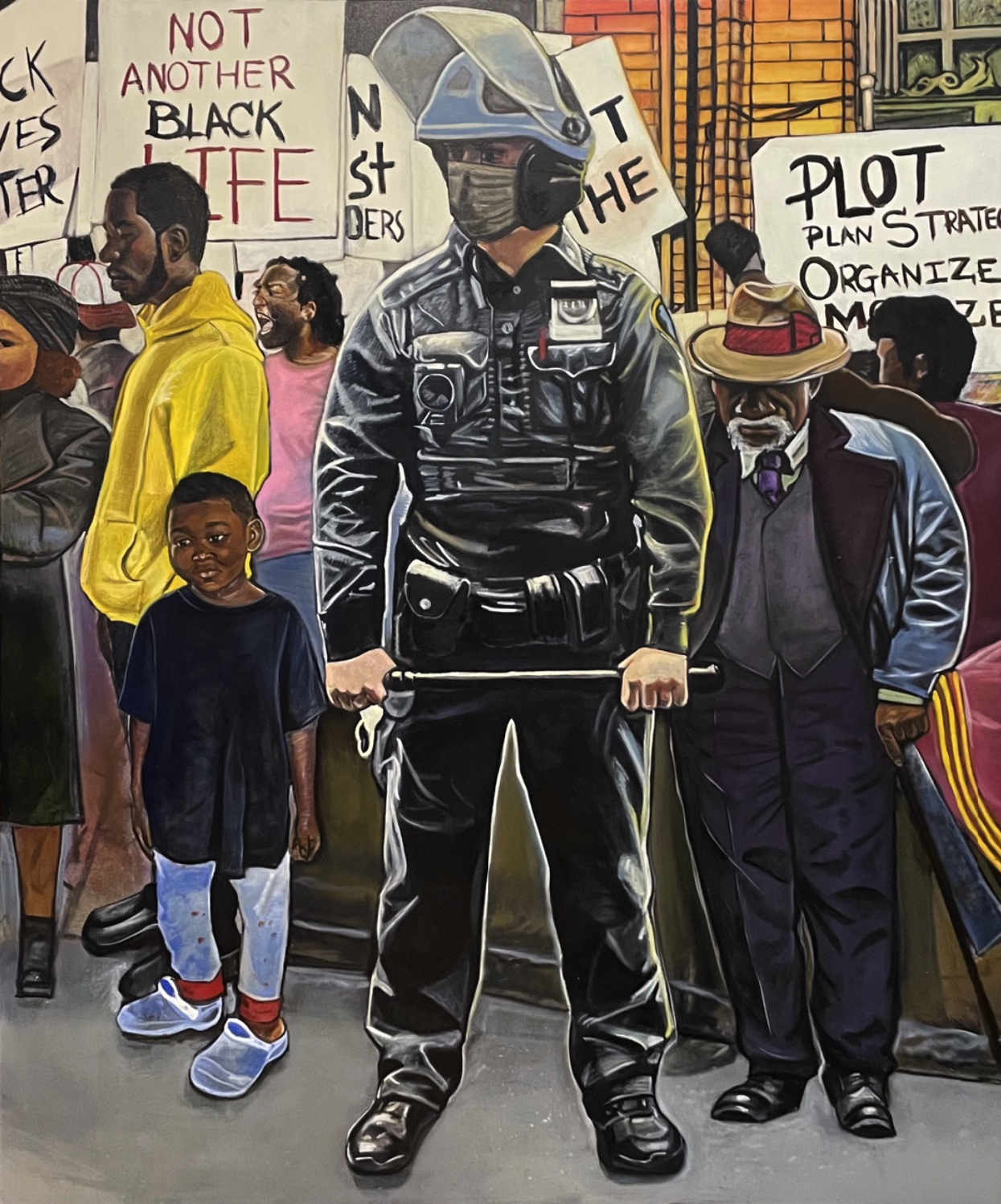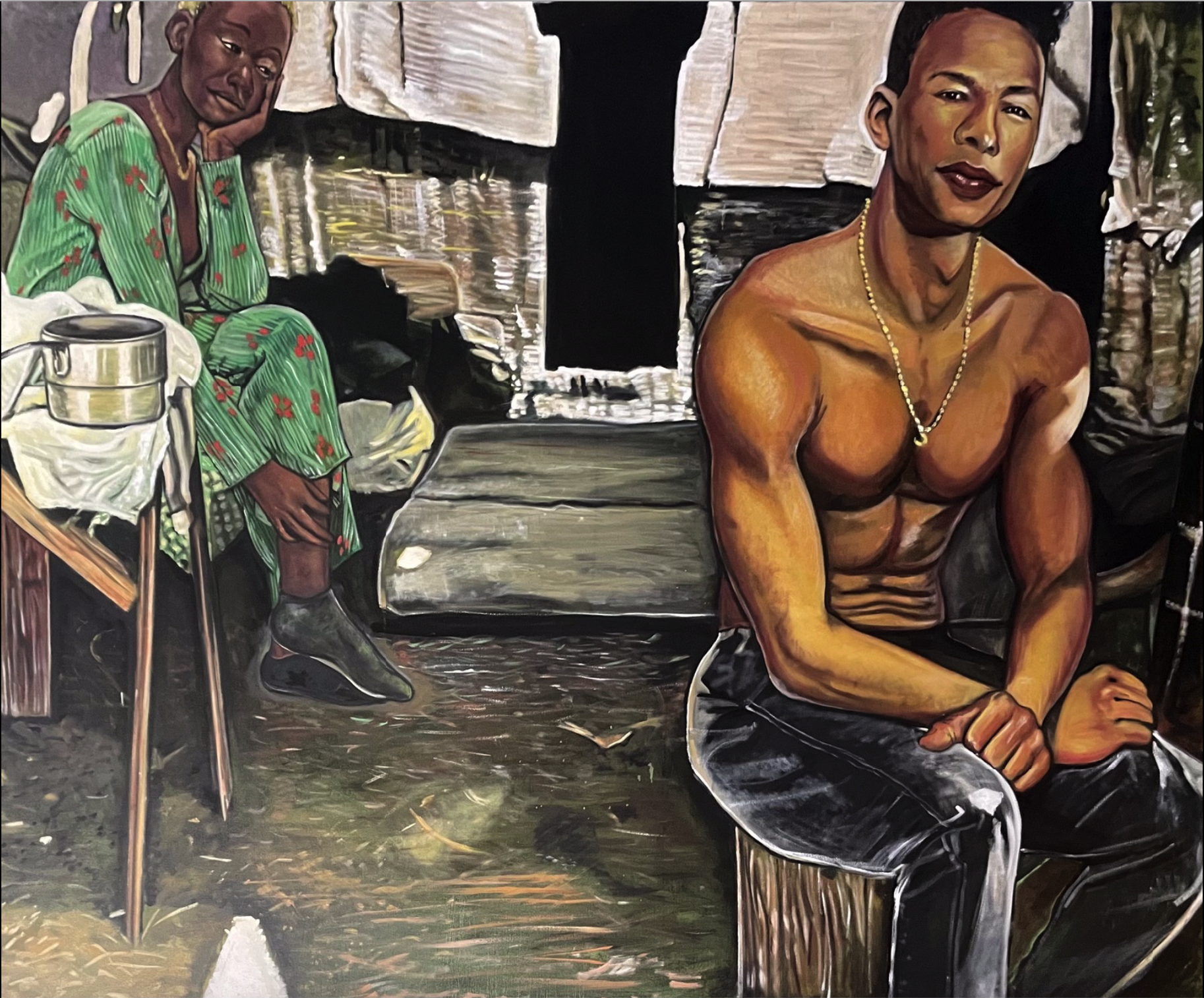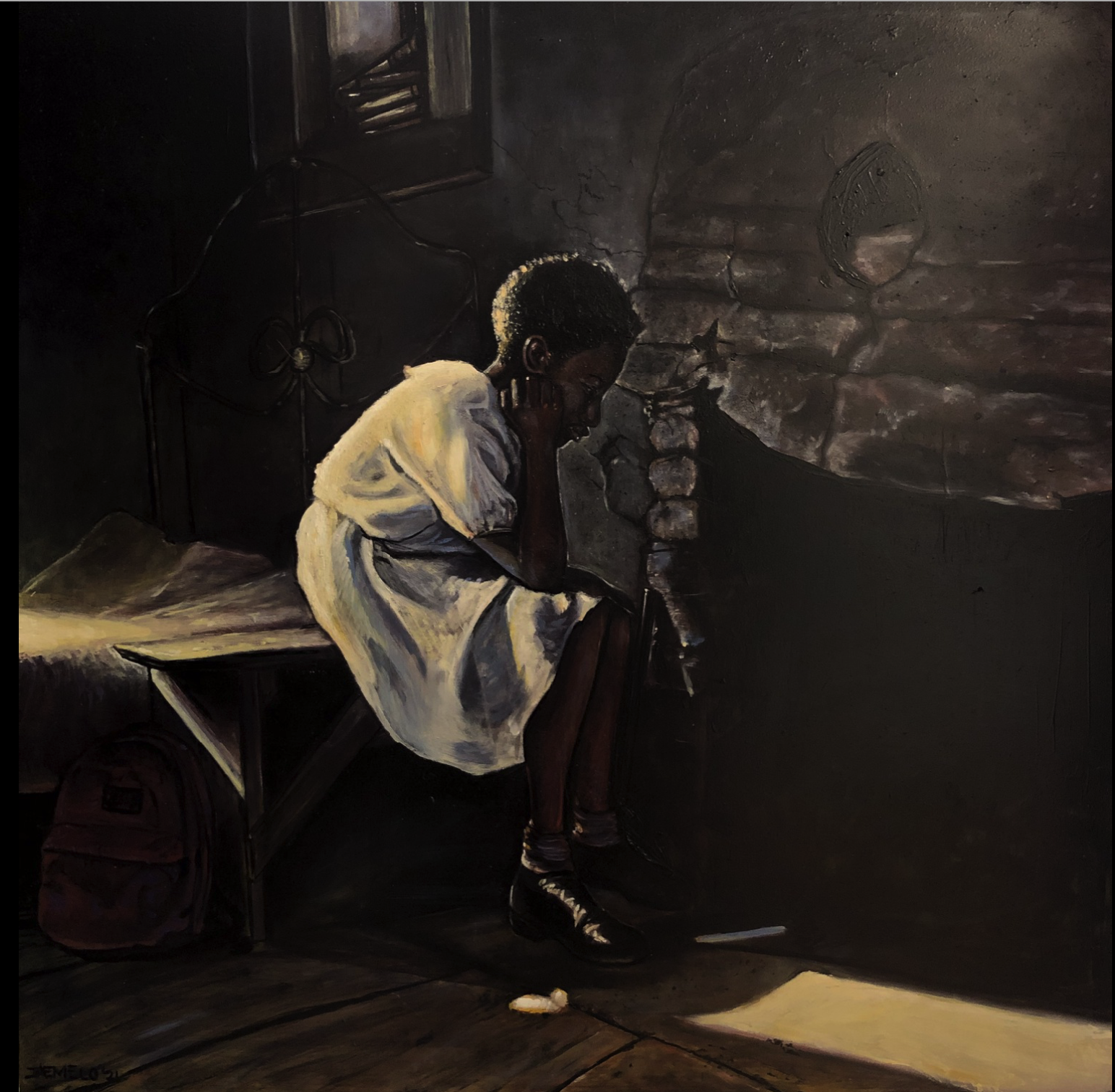 His classical trained skill as an artist, is combined with an overview of young Americans,  observing their lives as the less advantaged in the United States. He works accentuating the concepts of society, taking a fresh look at how history has shaped our narrative; the overview around us and forcing us to look at a different dialogue. He paints mostly "people of colour" he  tells me, as a man born and raised in New York, he is a first generation American, his parents originating from the Dominican Republic, his emphasis is on drawing attention to have the black voice heard in his art. He explains how his upbringing is a direct influence on how it shaped his view of the world "because of how the people in my childhood showed me the world as it was" he  tells me. He describes how growing up in the Bronx in New York, influenced him as he was exposed to a lot of things most people at the age of six wouldn't have been able to comprehend,  he explains. "From violence, drug abuse, and poverty, I had to learn about the world before I was  ready to understand it". I did ask him, if he were not an artist what would you like to be? He replied "I'd probably go back to school for Psychology. Not sure if i'd practice, but I'm fascinated with the human mind and how it's formed throughout one's upbringing".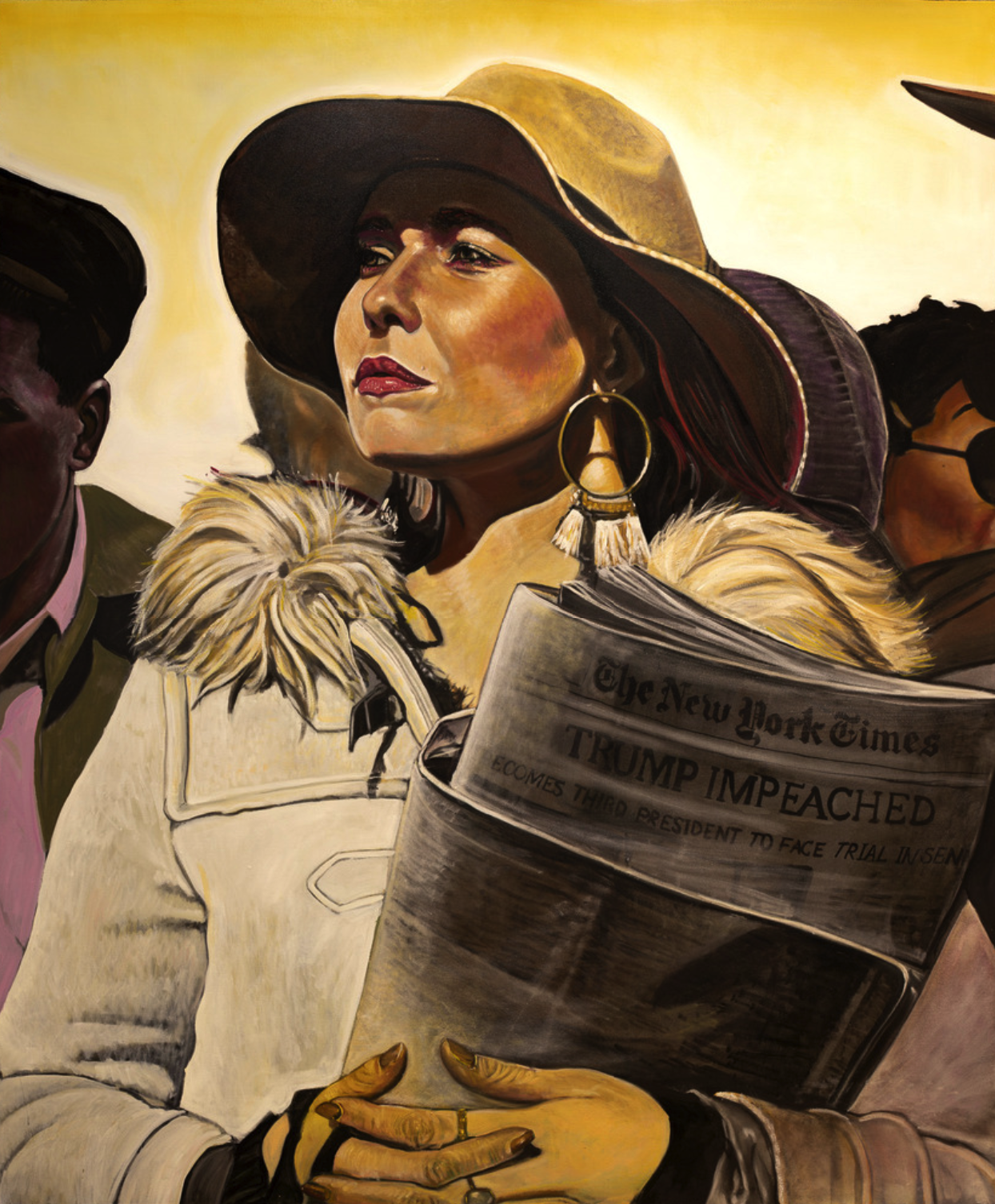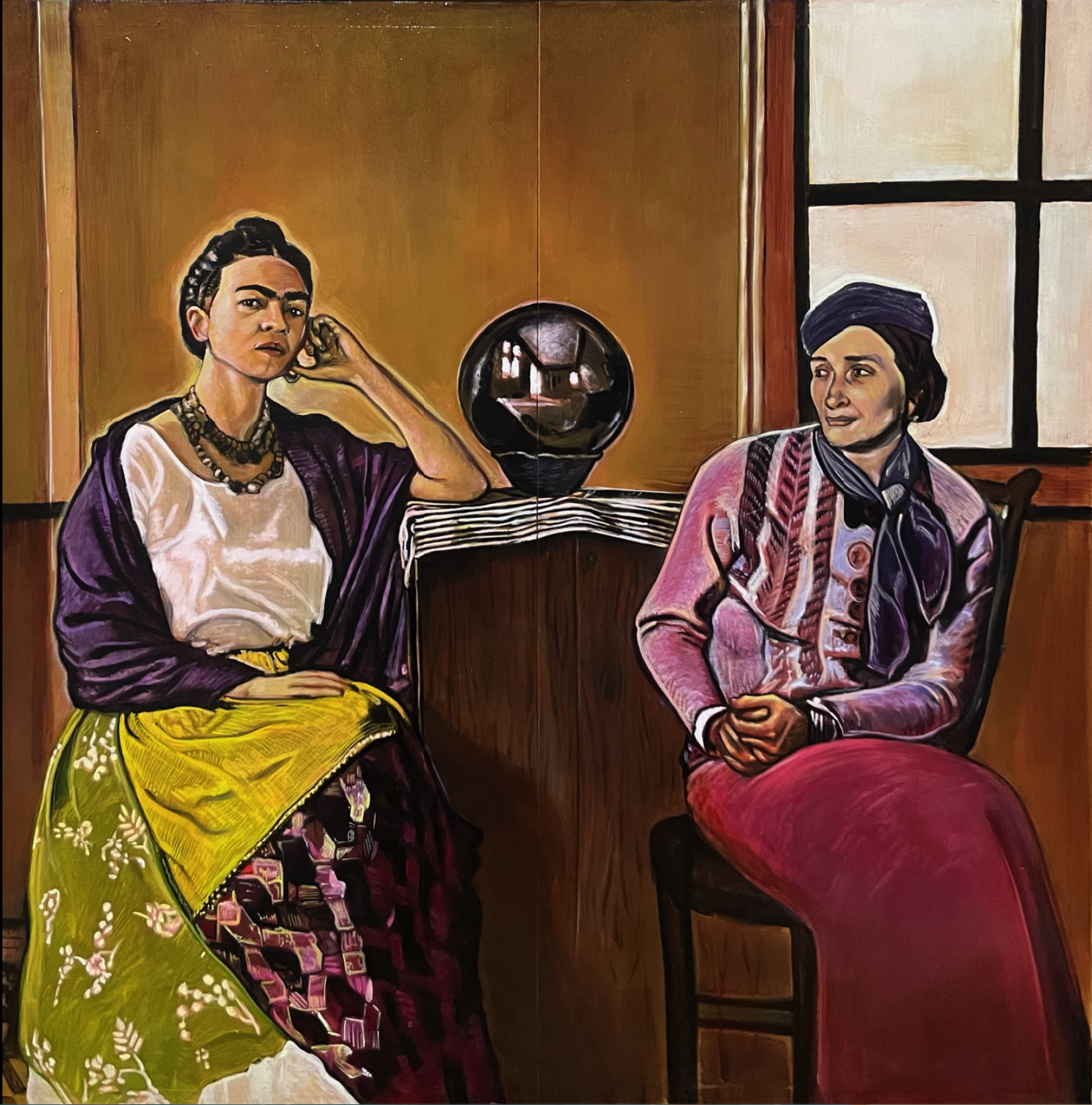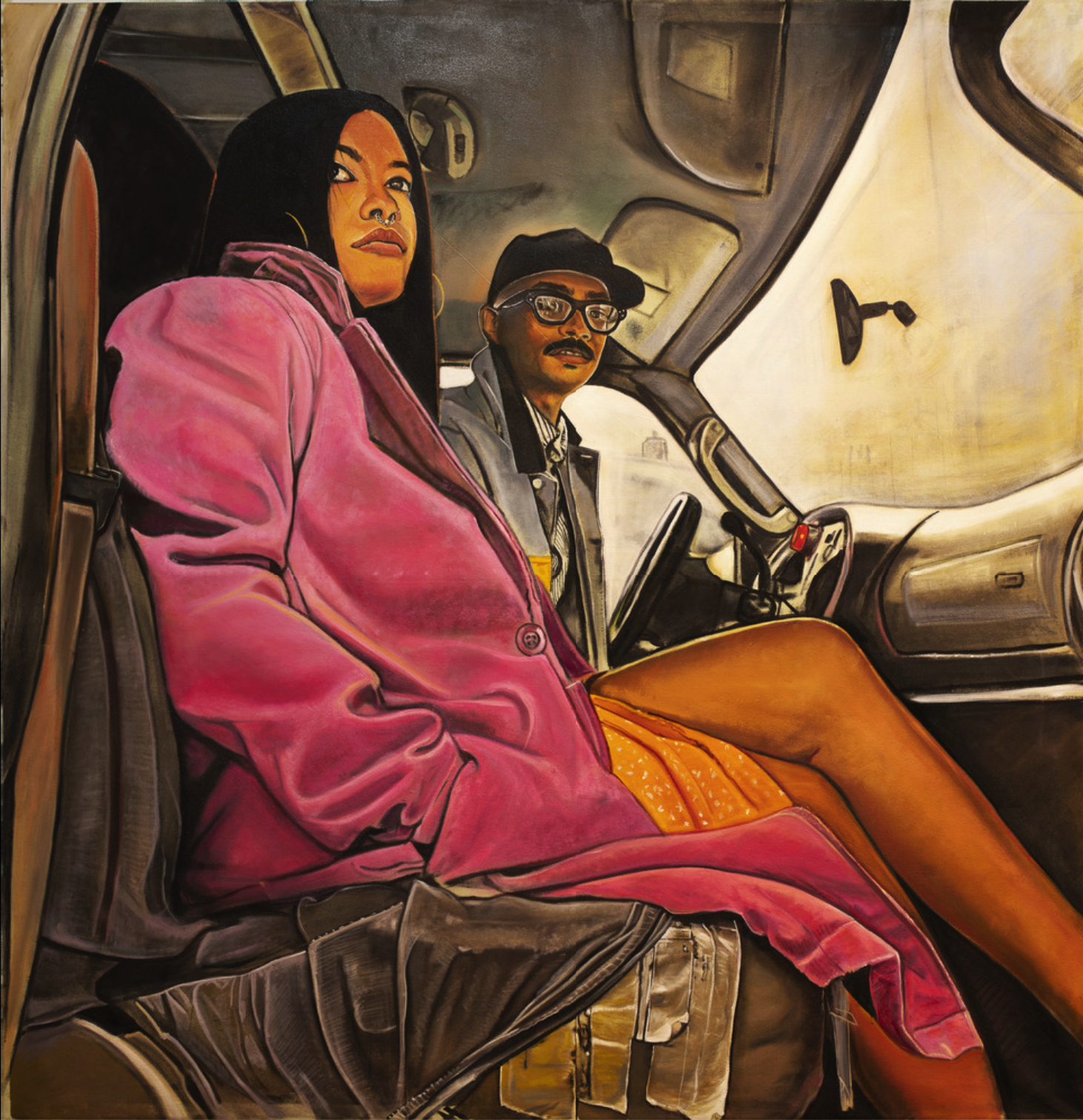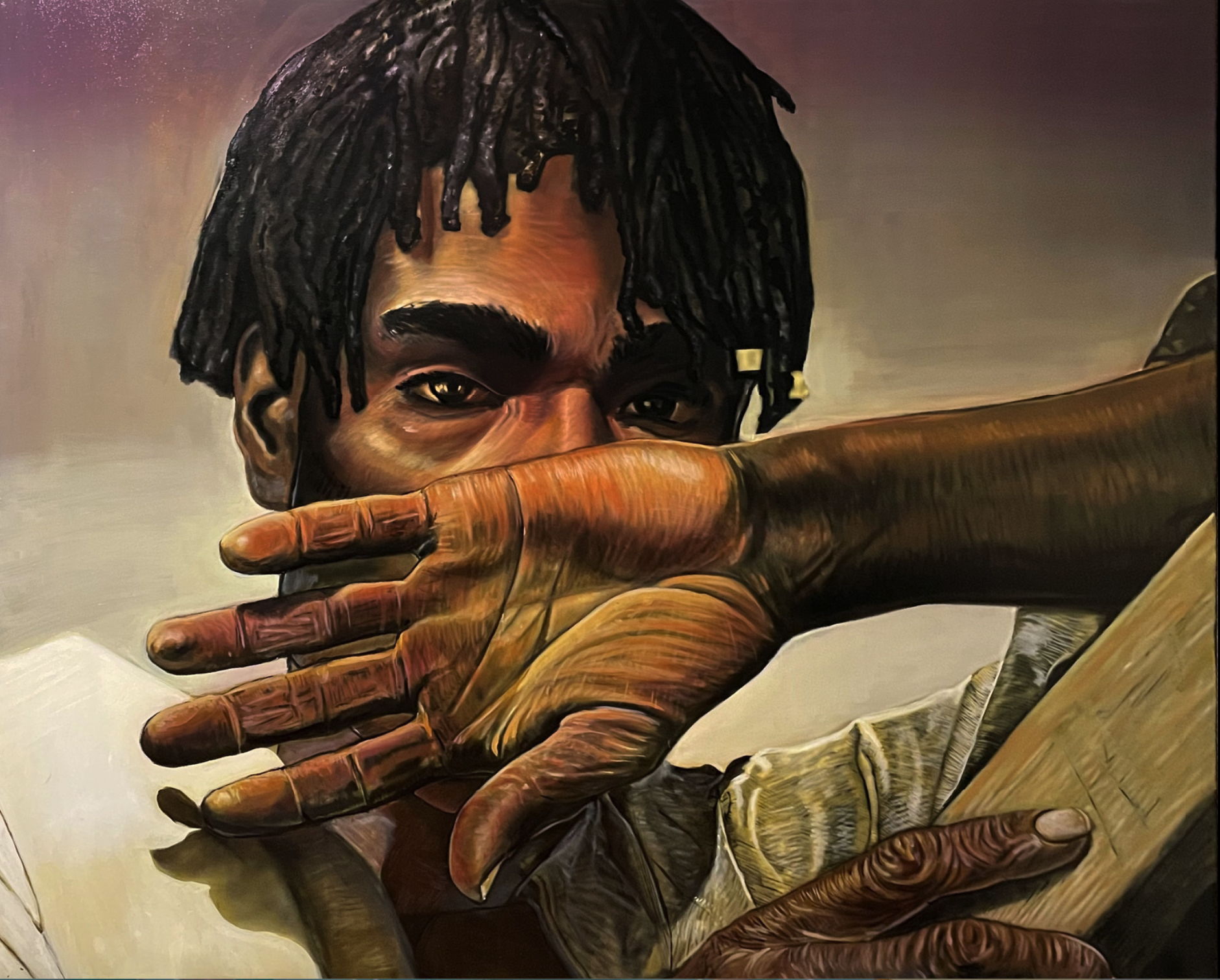 He did describe another aspect of his experiences as a youth in New York, he was surrounded by art, it is everywhere, graffiti artworks, museums, New York is synonymous as a cultural hub of the arts. Jeffrey talks about knowing he was an artist his whole life, that he recalls always drawing as a boy at school, he reminisces about his school days, being asked by his friends to draw cartoons of them. He recollects his earliest memories of art at the age of five, looking at the giant Picasso murals that had been painted in the hallways at his elementary school, and he describes thinking, "I can make better faces than that!" Then, Jeffrey defines something that puts a profound philosophy on being human, when he describes "The worst art in the world is art that shows who you're trying to copy, instead of artwork who shows who you are as an artist, and as a person"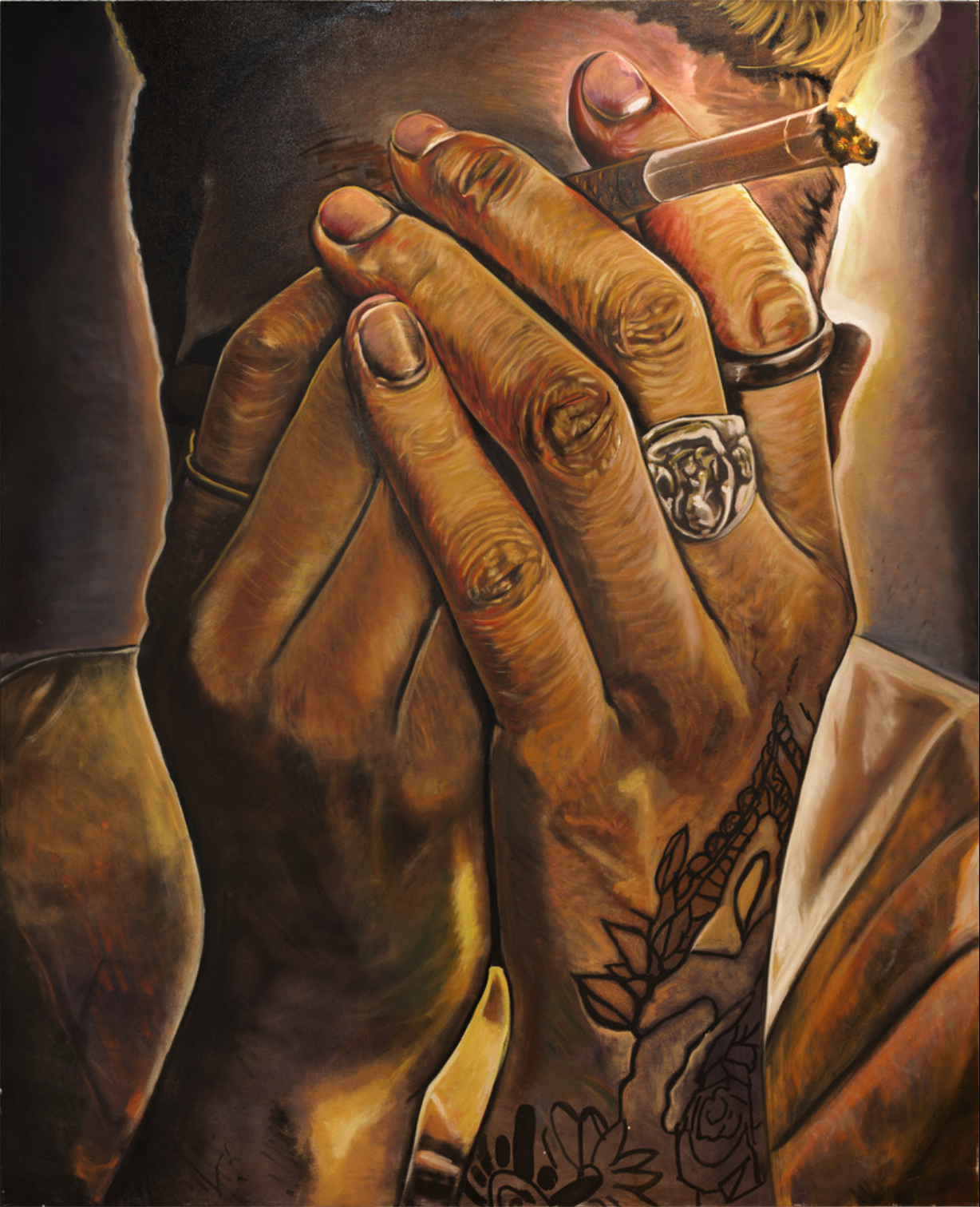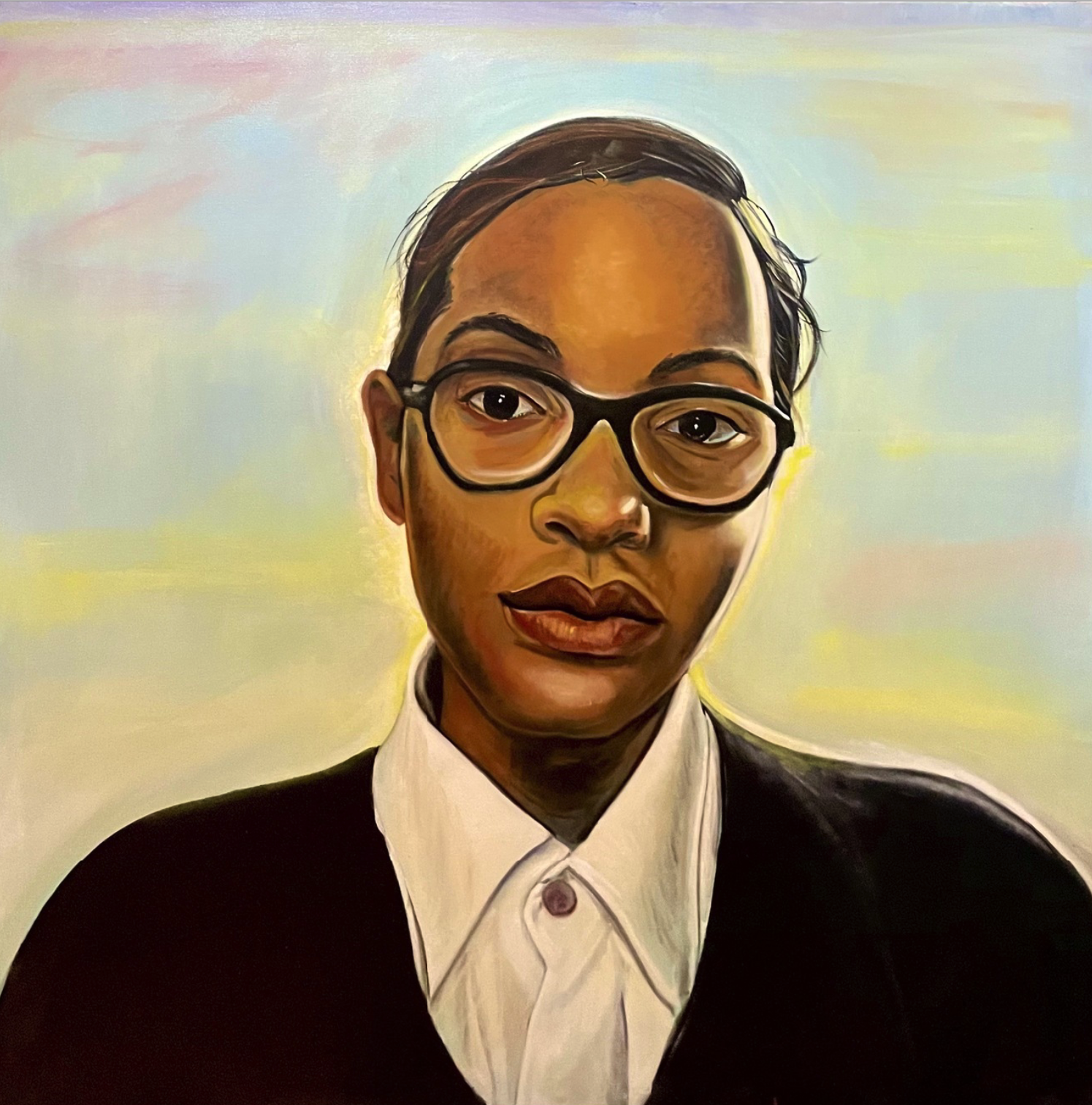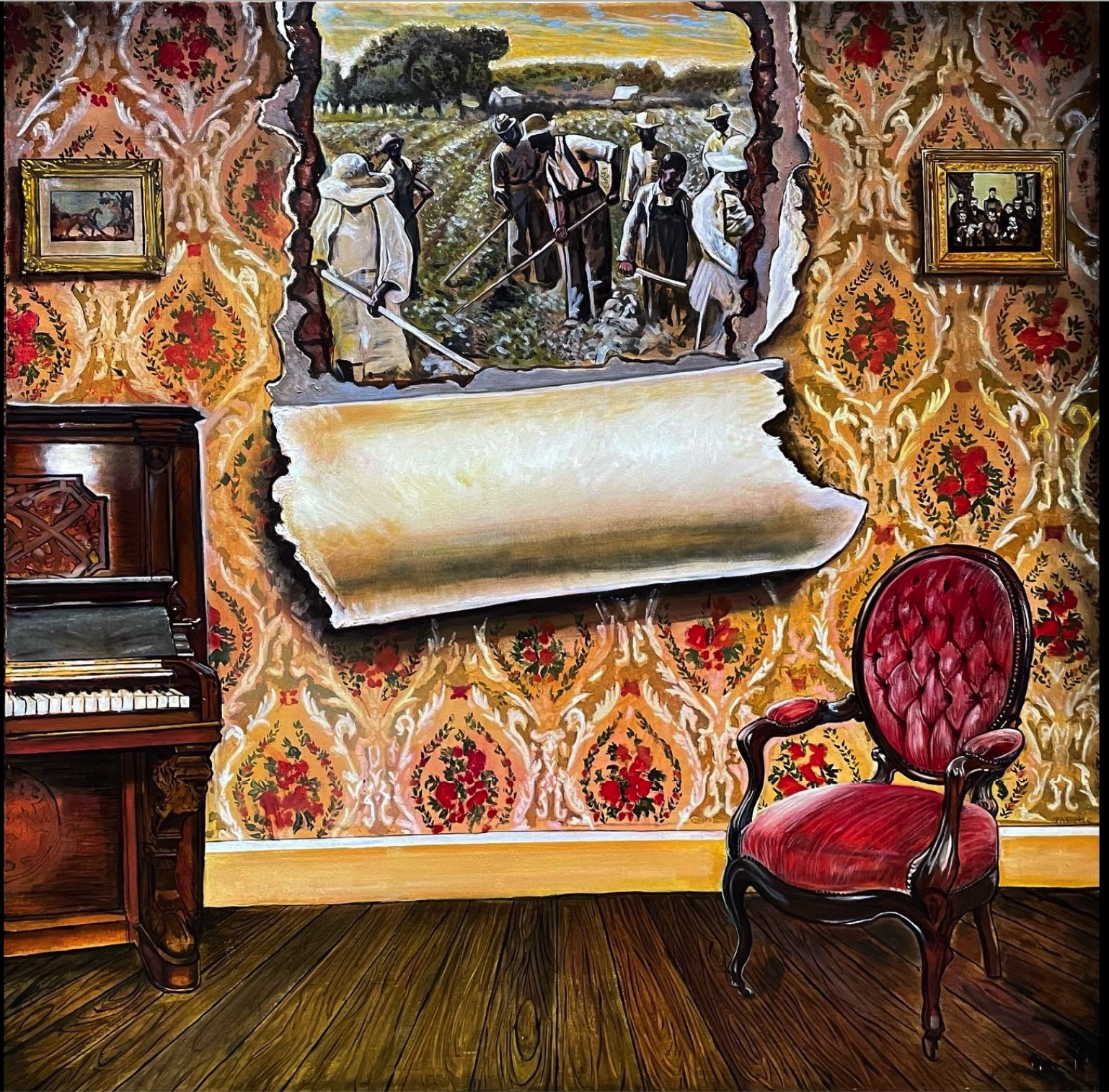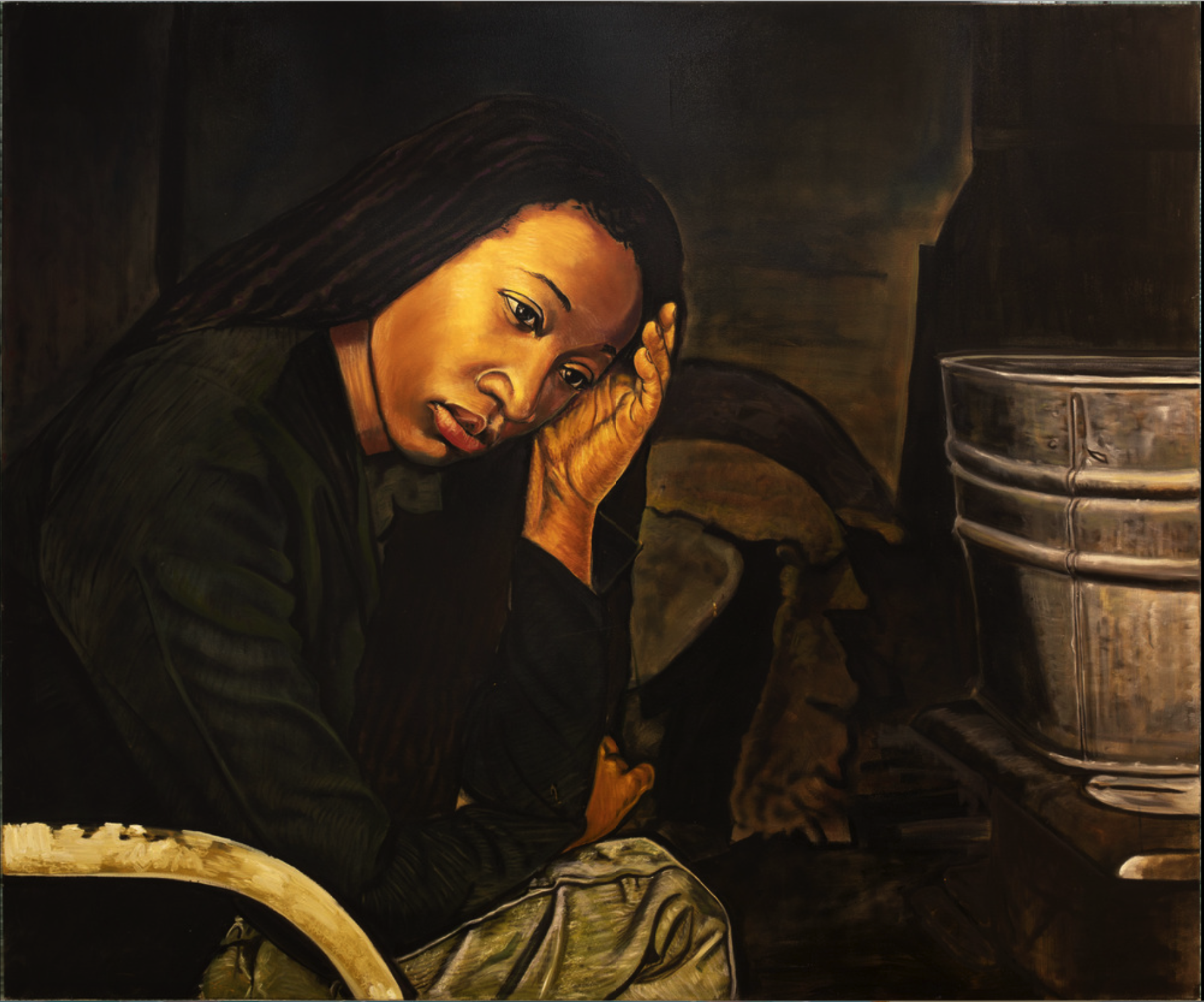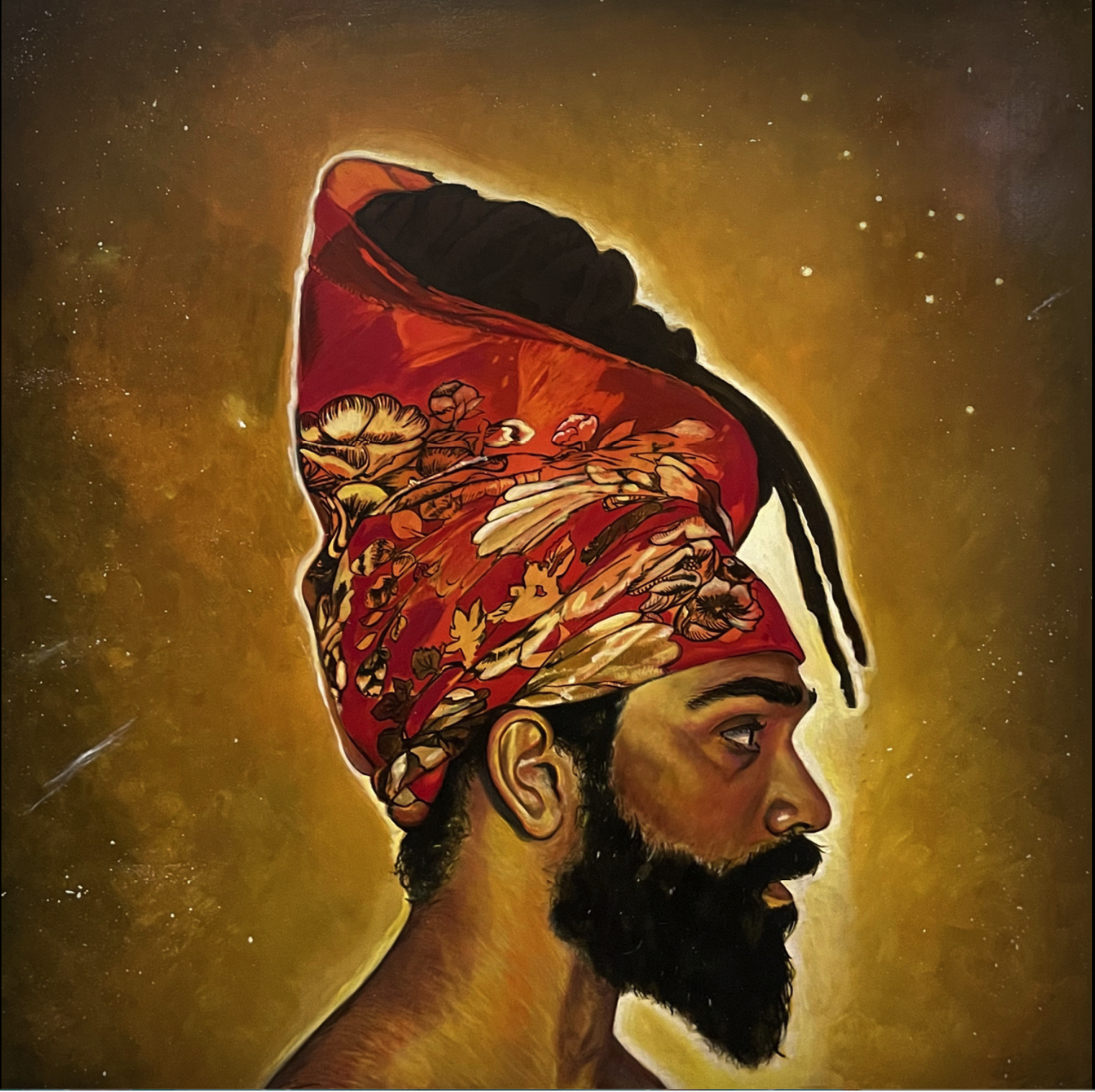 Jeffrey went on to attend the University of Arts, in Philadelphia, Pennsylvania, for three years. We discuss his university experience, encompassing all aspects of art, covering everything from conceptual art to illustration and figurative painting. He feels humbled by the privilege to attend, mentioning his tutor, illustrator Tim O'Brian, who influenced him. His other influences are Kadir Nelson, Jordan Casteel, Kehinde Wiley, Edel Rodriguez, James Kerry Marshall, Jean Michel Basquiat. For a while after graduating, Jeffrey did give up on the idea of being an artist, at first, the challenges overwhelmed him, and he built a career as a kick boxer and fitness trainer, managing health centres in NYC.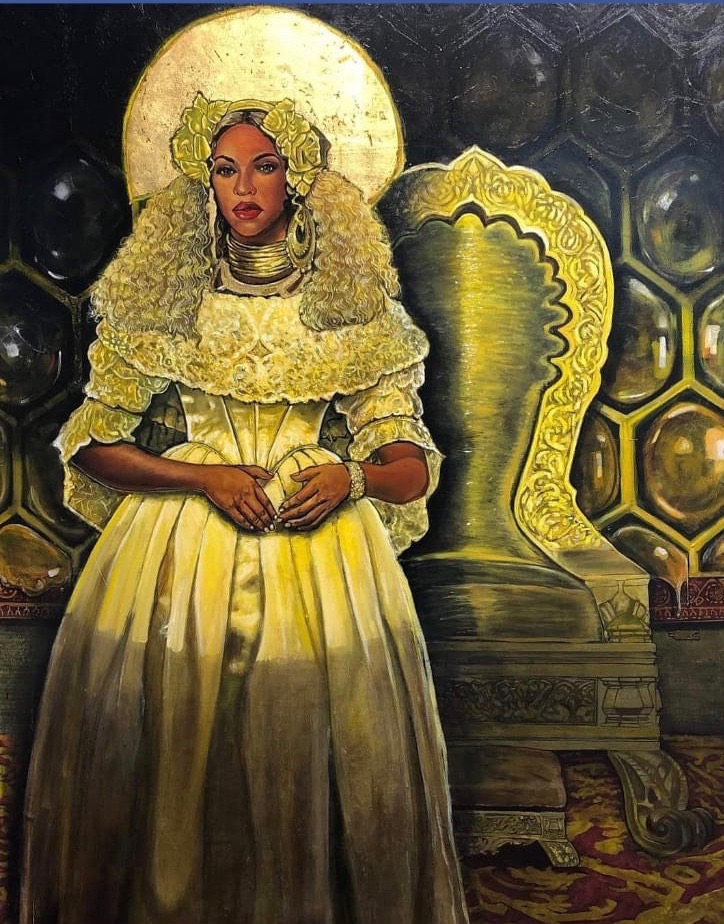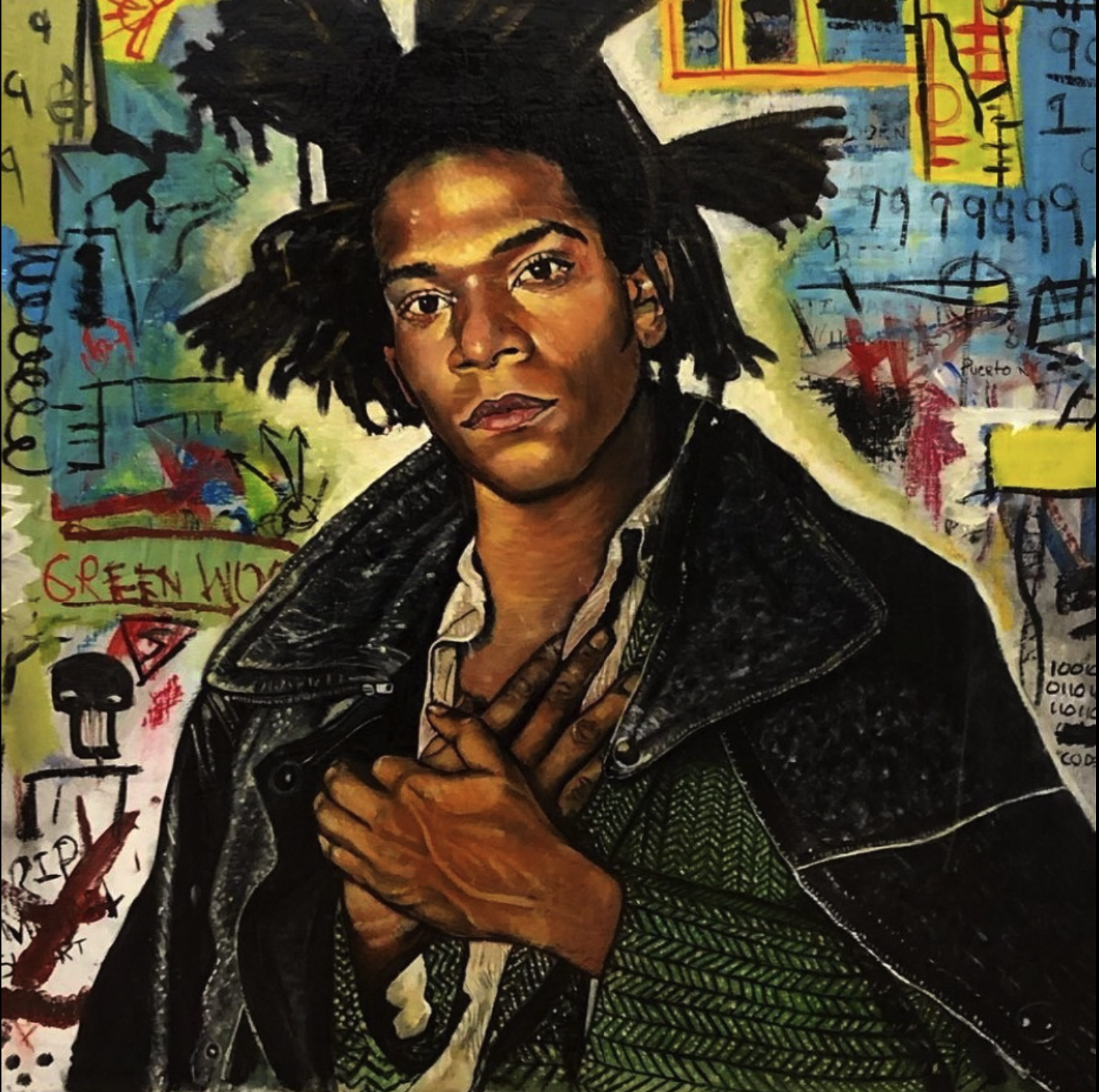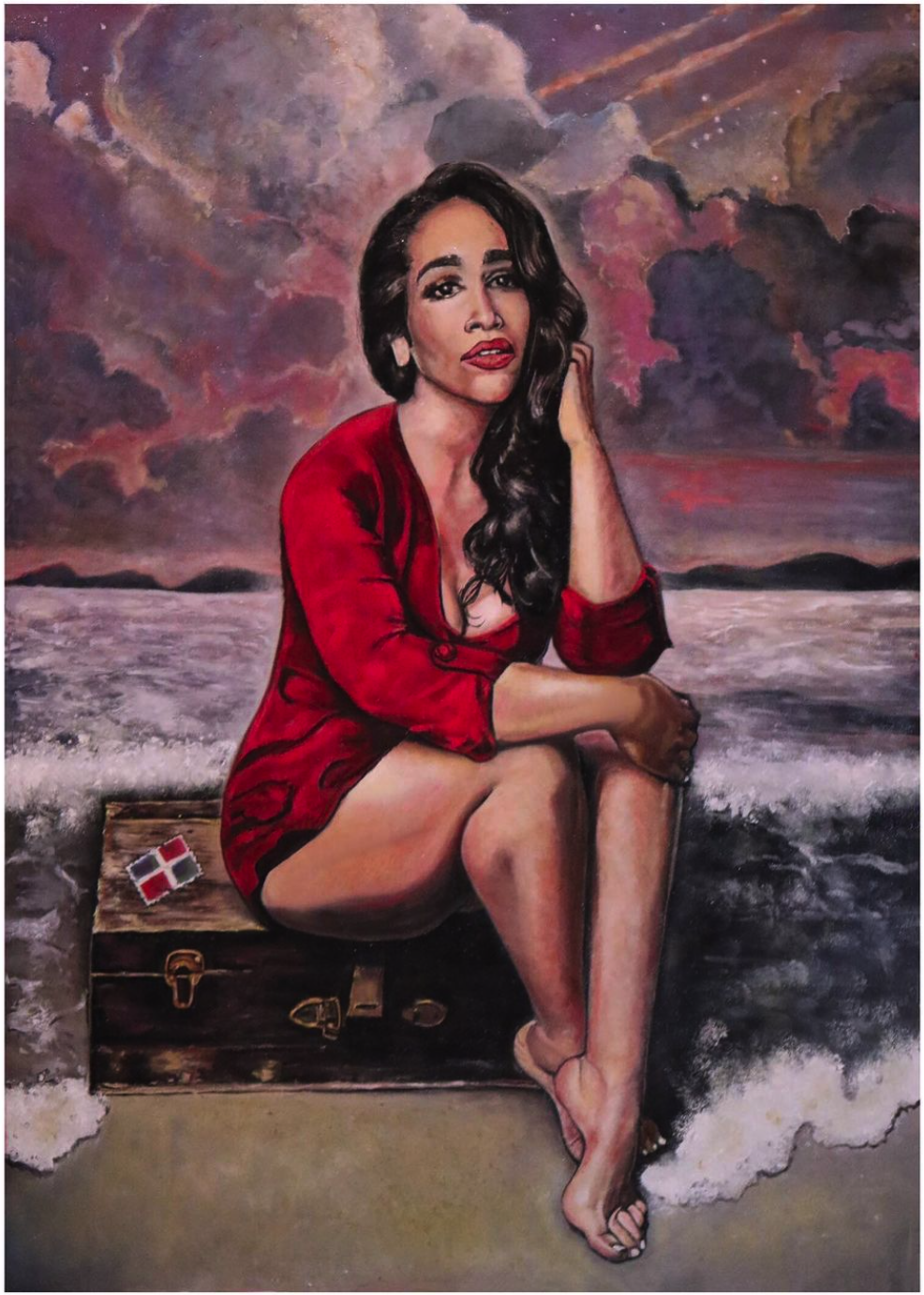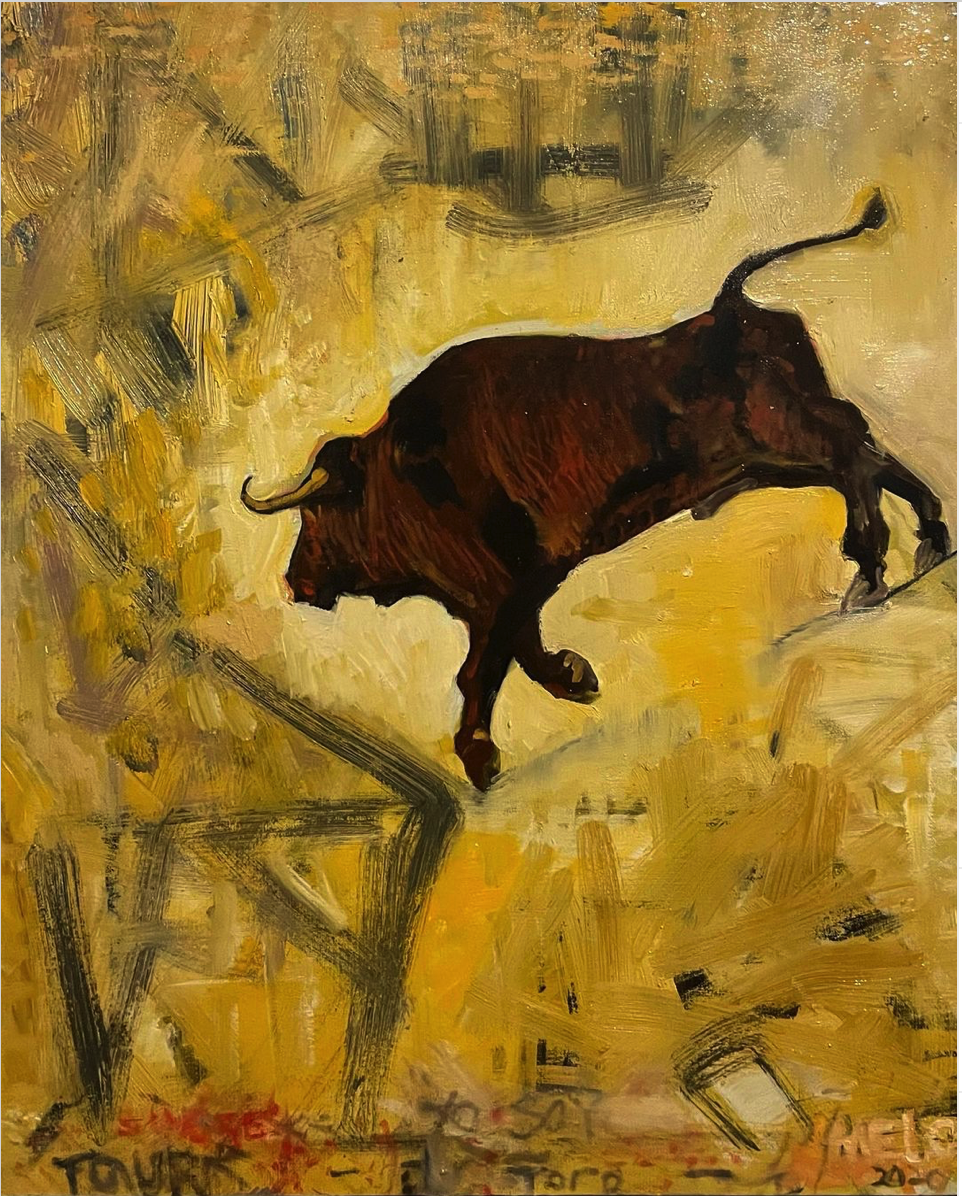 Then Covid happened and he turned his life around, he found himself, stuck inside with nothing to do, during the first lockdown, and he picked up the paintbrush and started painting. It was birds that took his interest at first "they just started showing up," he says, "there were suddenly more of them appearing in the city as everything was deserted". He kept on painting throughout lockdown, moving back into portraits, however Jeffrey talks about how most of NYC was boarded up, he tells me "A bunch of artists took to the streets to paint up the boards" and he went to join them, slowly a dynamic built and he describes how a little recognition in the art community started to develop. He met a collector, through instagram, who wanted a commission and it all took off from there. Jeffrey describes completing enough work to have a solo show, "It was most important to me to know that I could make all the work" he emphasises.  When I asked Jeffrey what his ambitions were, he told me that it would be to have his work in a public museum collection, "Where kids who grew up just like me, can see art that was made by someone just like them". He describes "I want my art to show the generation after me that they can contribute to the conversation of art history". With that he tells me that if he could have any painting it would be Basquiat's Bird on Money, which now belongs and hangs in the Rubell Museum.
Interview: Antoinette Haselhorst