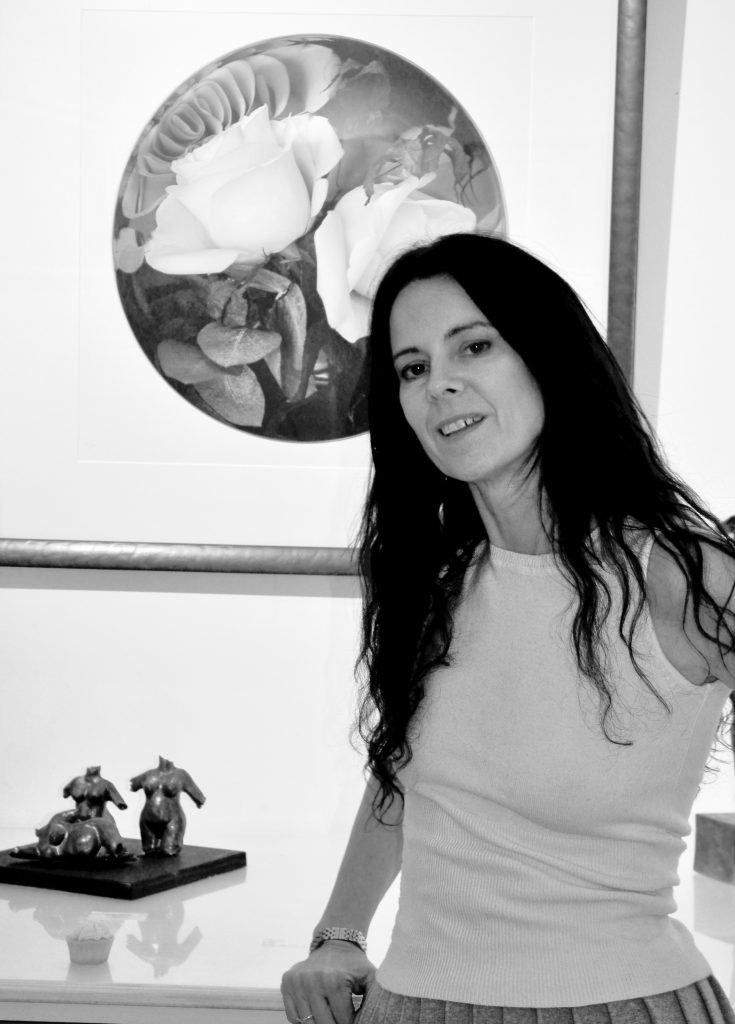 Pomegranates and peppers, blackberries and wild garlic, sounds like the ingredients to a menu.  Using her camera, Nic Gotch has created almost an Alice in Wonderland perspective in a glass dome, using an amalgamation of ingredients.  There is something of a fairytale, the idea of being lost in the depth of the woods, the ethereal mystique of the unknown shifting amongst the foliage, the richness of colour, the vibrance of earthy tones, and as you linger in the fantasy, you can smell the environment.  Fruits and roses, an array of vegetation, captured in this magic of colour and texture.  These artworks have elements of an old Rembrandt, in beautiful seasonal colours, with this idea of a romantic aura, as if coming out of something else.  Gazing at these works you may think you are staring at a painting until you realise, all this terrific illusion is created with a camera.  Images of roses using reflection and playing with light and shadow, every detail of the pale pinks in the rose or rich blood reds of the pomegranate seeds, the elements of the delicate and fragile, combined with the softer shapes and tones of peacock feathers, berries and a complex mix of flora and fauna, encompassing this modern take on Victorian Circular art.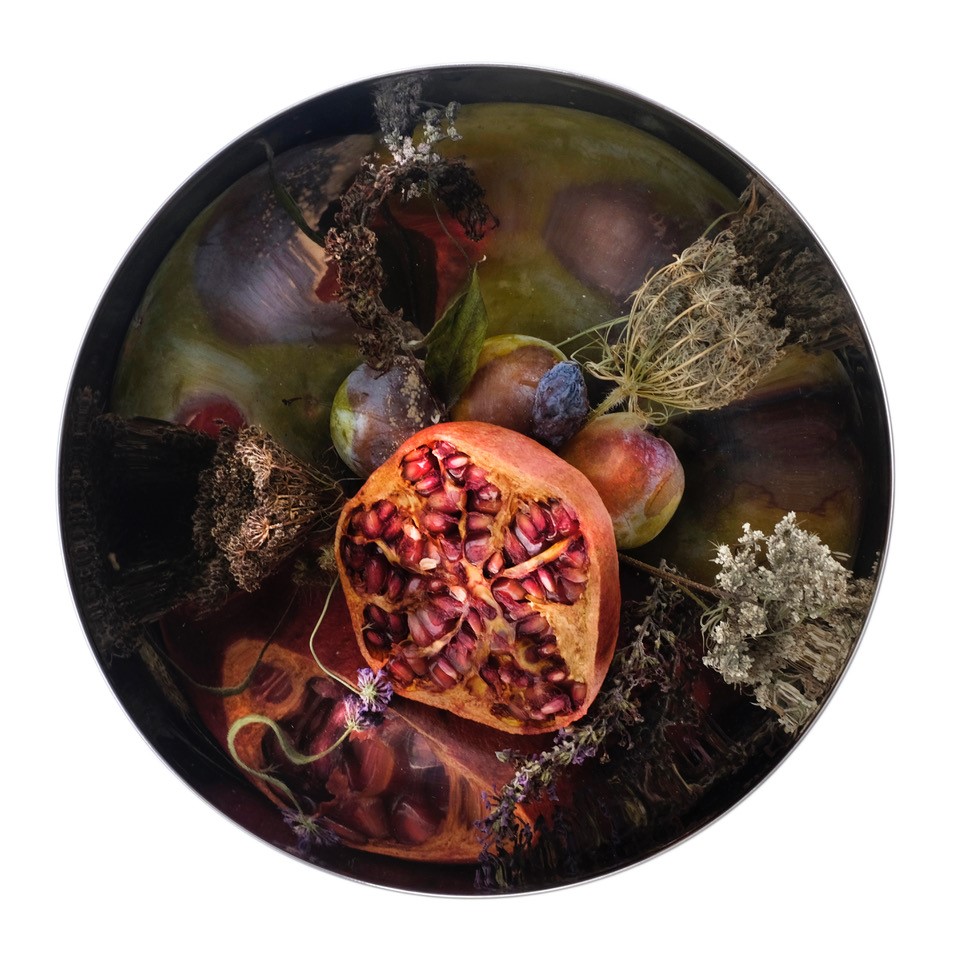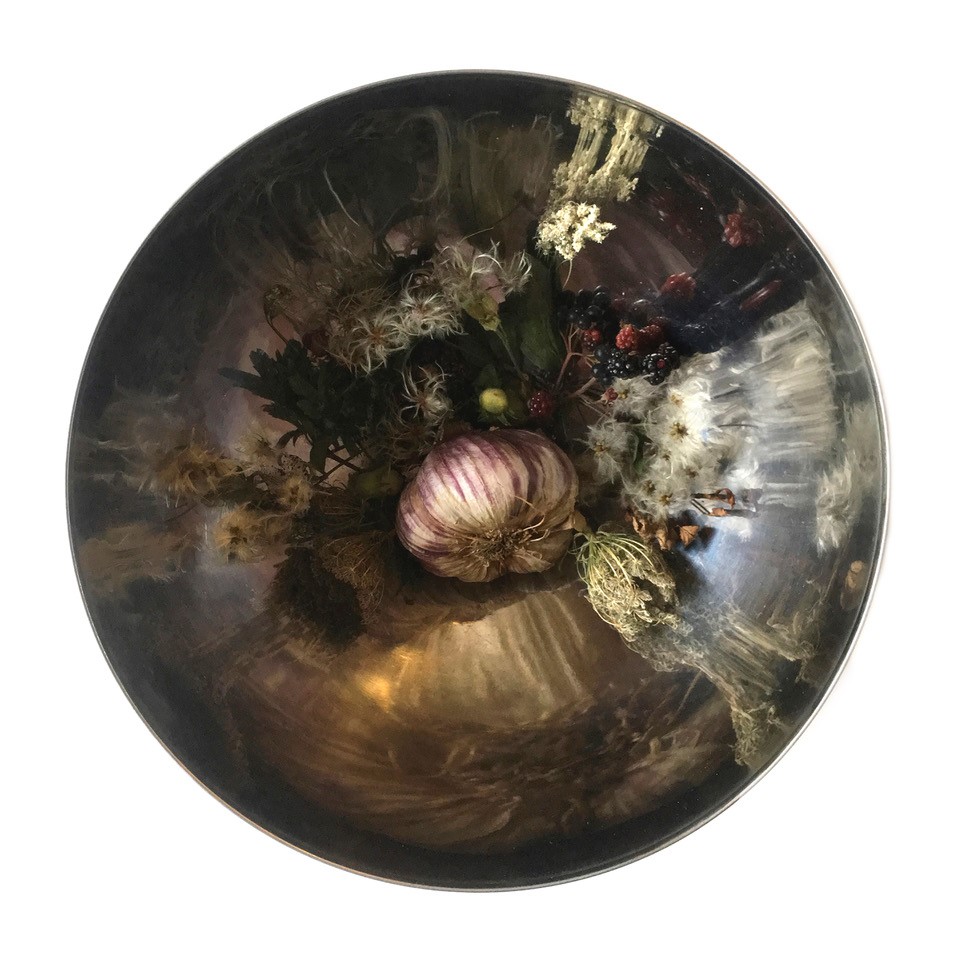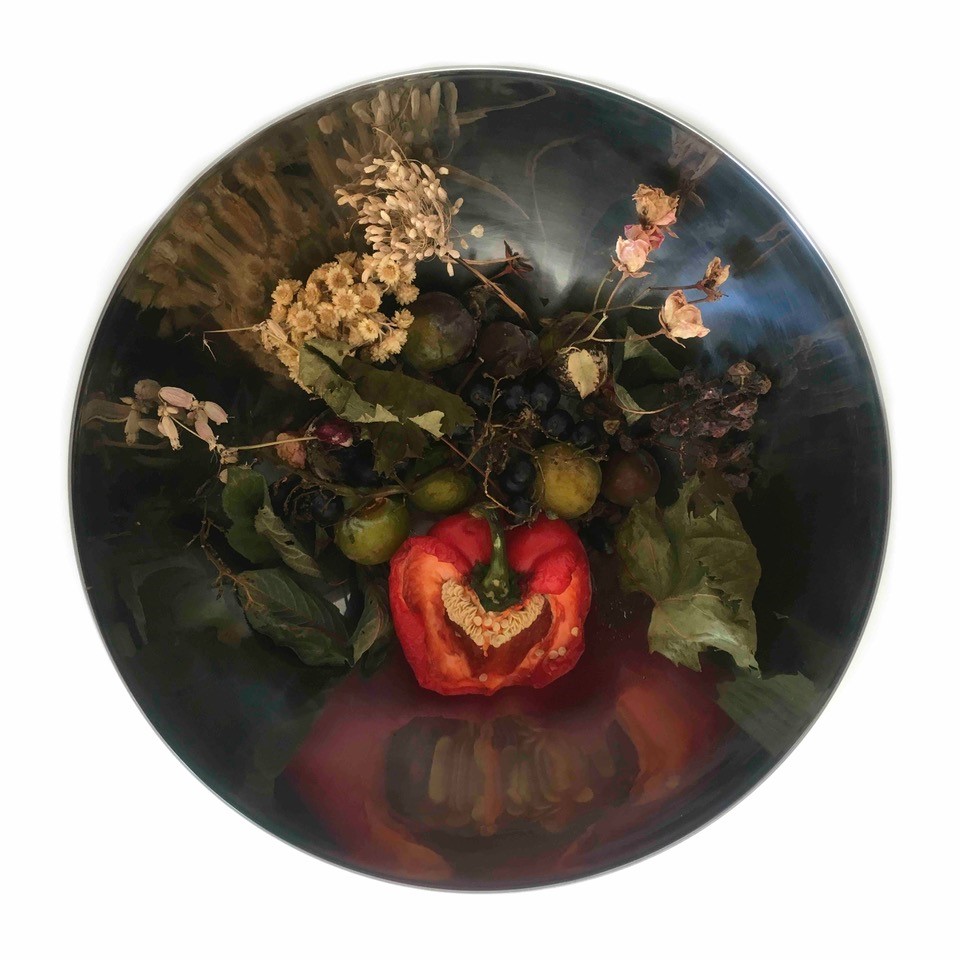 Nic captures the nostalgia of the Pre-Raphaelite era in her still-life artworks. Yet her modern take on this idea, using her camera, with her abundant detail and intense colours of the kitchen cupboard and garden foliage,  is deliberate to appear as a painting.  She uses specialist fine art paper for her prints, to add to this effect.  I meet Nic at the gallery where her work is being exhibited, which runs parallel to the Shapero antique book shop.  We chose to chat nearby, in the Sotheby's coffee shop, just opposite to her show.  Surrounded by an eclectic mix of artworks covering the walls.  Nic becomes reminiscent of her early influences, her grandmother's rose garden and her prints of Victorian paintings and old Dutch Masters. Thomas Cooper Gotch a distant relative, was one of the last British Pre- Raphaelite artists, who additionally left his influence on her work.  Nic was born Fulham, London, however she spent a significant part of her childhood in Belgrade, where she attended the international school in Serbia.  The family returned to Buckinghamshire England when she was eight, Nic attended an academic girls school and then graduated from Brighton University reading Visual studies and English.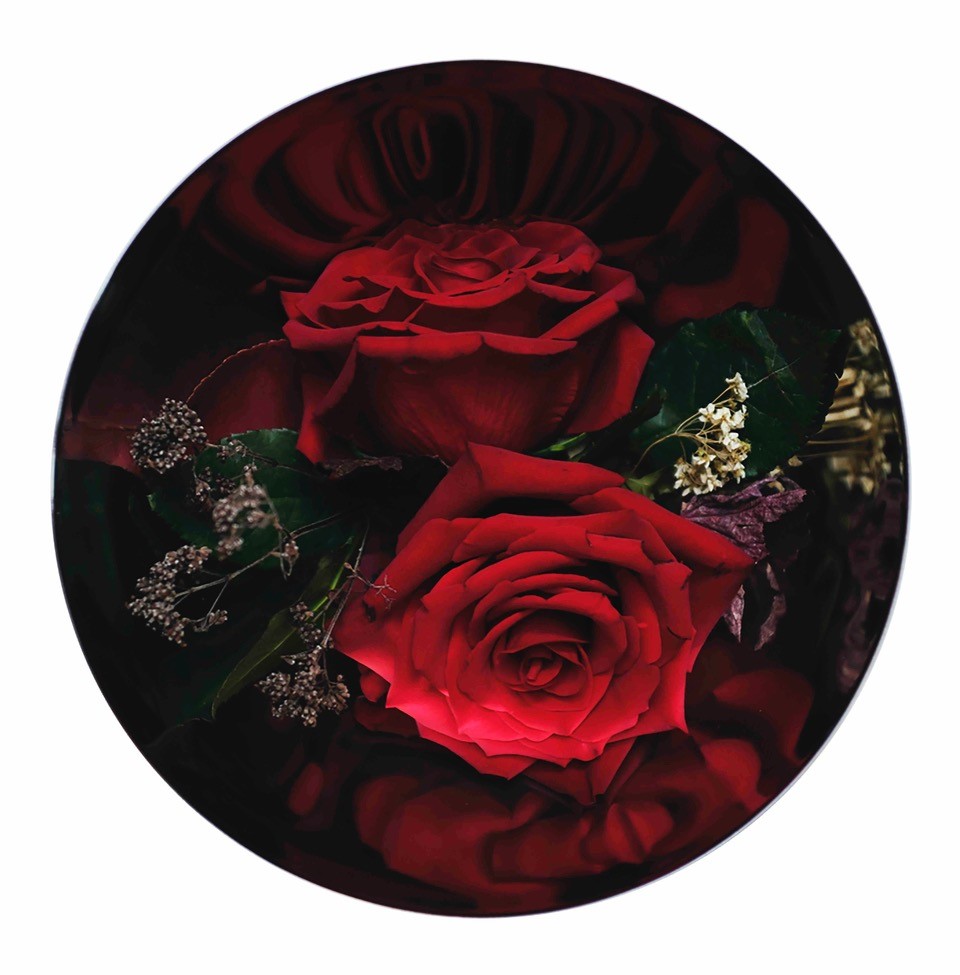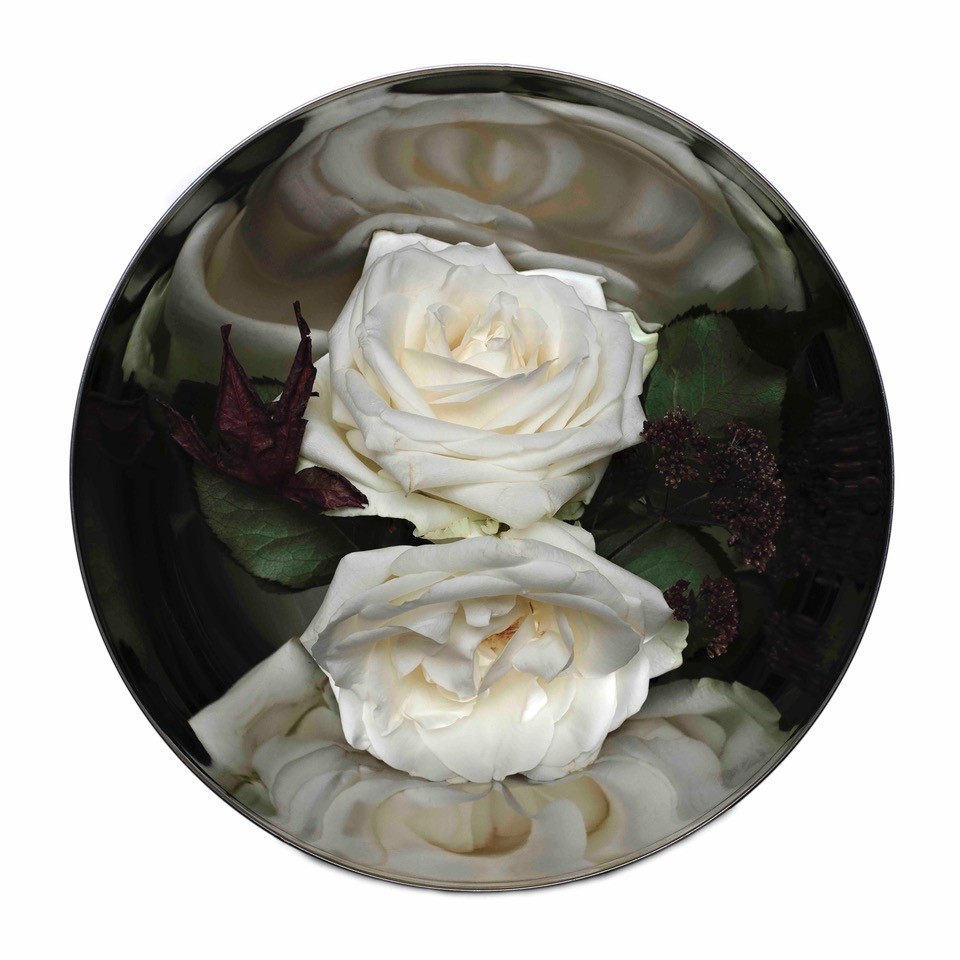 She loved her first job as a Production Manager, for Broadcast TV, working on international outside broadcasts – large scale concerts, sports events and music programs with musicians such as Paul McCartney.  However she decided to do a MA in Film Making and TV Production, with the hope she could be more hands on and create.  This led to working in live studio productions, and then she ran her own Production company, with writers and producers commissioning her to do pilots for documentaries.  Her career was adjourned in the discovery that what she was really interested in, was the concepts behind the documentary ideas.  She then achieved a diploma in Design at the Open University.  Idea Generation interested her, especially the part of that process involving the incubation of an idea where you let your intuition and unconscious be the inspiration.  She followed this interest further which involved completing a conversion course and then undertaking a full-time MSC in Psychology.  This enabled her to study intuition and creativity and its role in decision making with the hope of working in this field.  Alongside this study, her path as a photographer began.  She had always been interested and loved taking photos since she was six years old, always working behind the camera.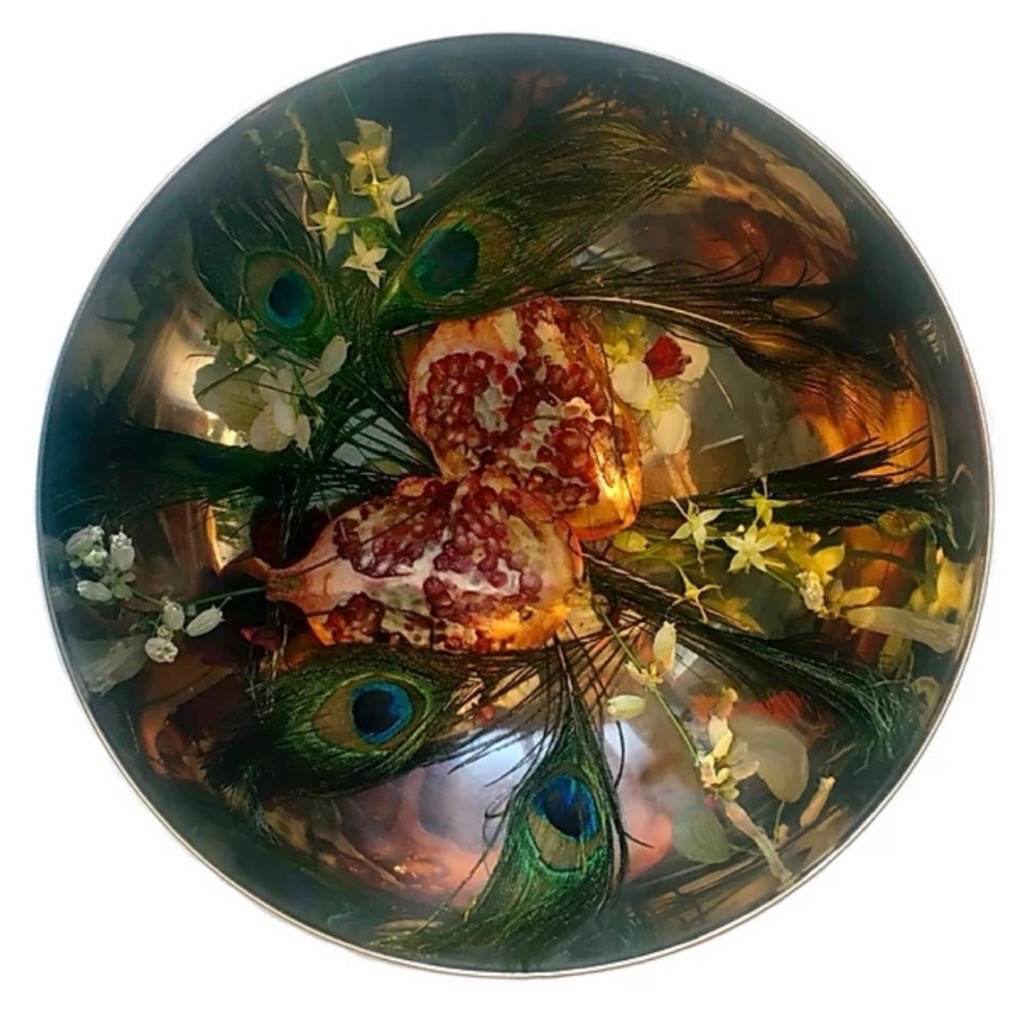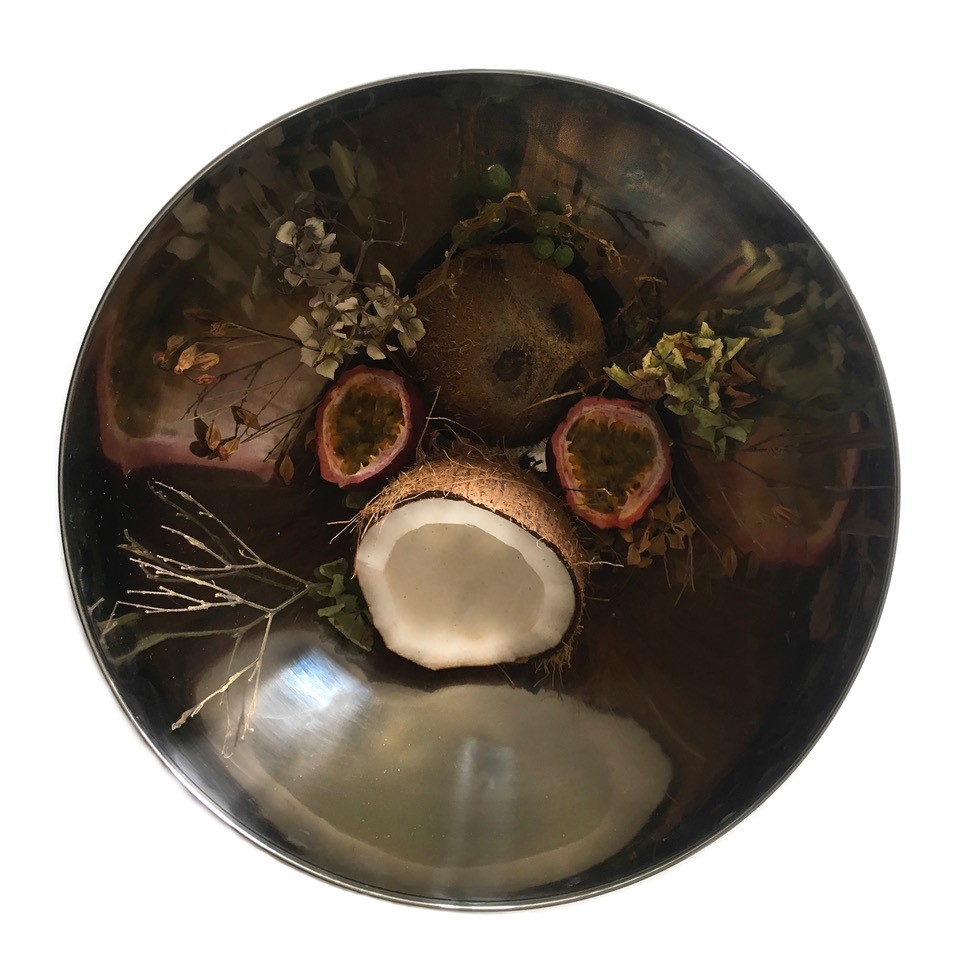 Although she is accepted more as an artist than a photographer.  It's the immediacy about photography that she enjoys, Diana Arbus and Dayanita Singh are among her favourites.  She really likes how other photographers can capture the essence of a person, something she finds hard to do herself.  This interest in photography inspired her to set up the North London Photographic Society.  Using her own intuitive creative process to develop her own style, she started taking photography more seriously.  Her first body of work was Street Photography where light plays a strong part and she began experimenting with reflection.  She then changed to still-life photography and four years ago she started her 'Seasonsphere' collection.  Working on each change of the season, going for walks with purpose, noticing the smaller changes in the natural environment and collecting natural objects.  Her next collection was the 'Rosebowls' inspired by differing aspects of romantic attachment.  Her current series is called 'Storyspheres' where the gathered dried flowers, fruits and vegetables convey hidden and mysterious tales.  Her life is split working between European cultures, half the year she is in the beautiful Pyrenees, surrounded by the mountains on the borders between France and Spain and the other half in North London.  In Europe it is where she does her workshops in intuitive photography, and in London, her works appearing in the prominent Art fairs and galleries.
Interview: Antoinette Haselhorst