Christian Hiadzi
Christian Hiadzi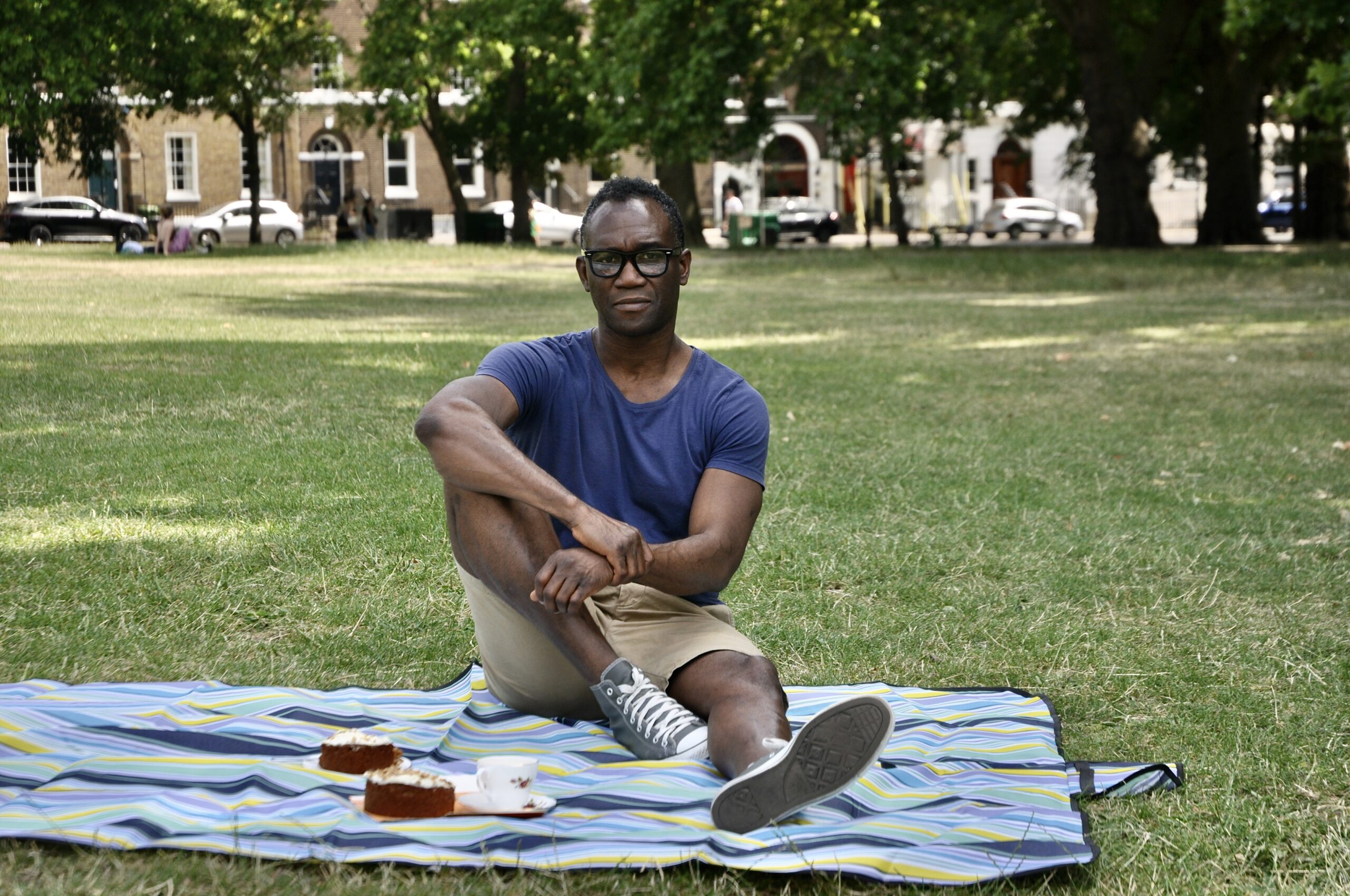 When I first encountered Christian's work I found myself drawn to this surrealist style combined with an intriguing combination of figurative and stylised abstract compositions, that hint on the fashionable, combined with a sleek graphic finish, or the bold colour template. However it's the modern narrative and at the same time unsettling imagery in human form in Christian's paintings that his work delves into, that could be revealed as portraits, as he exposes what could be described as a surveillance into the soul of the persons he paints. The darkness reveals a language of contemplation and a feeling as if unveiling the quarrel of human thinking and conflicting movement and change as our thoughts are constantly unfolding. Although he explains that they are not exactly portraits. His use of forceful colour, hard lines, and often monochromatic backgrounds, where the focus is on the relationships between individuals in his paintings; or abstract urban backgrounds of 21st century life in a culture of self imposed social media influences, and personal branding that hint on the essence of British pop art.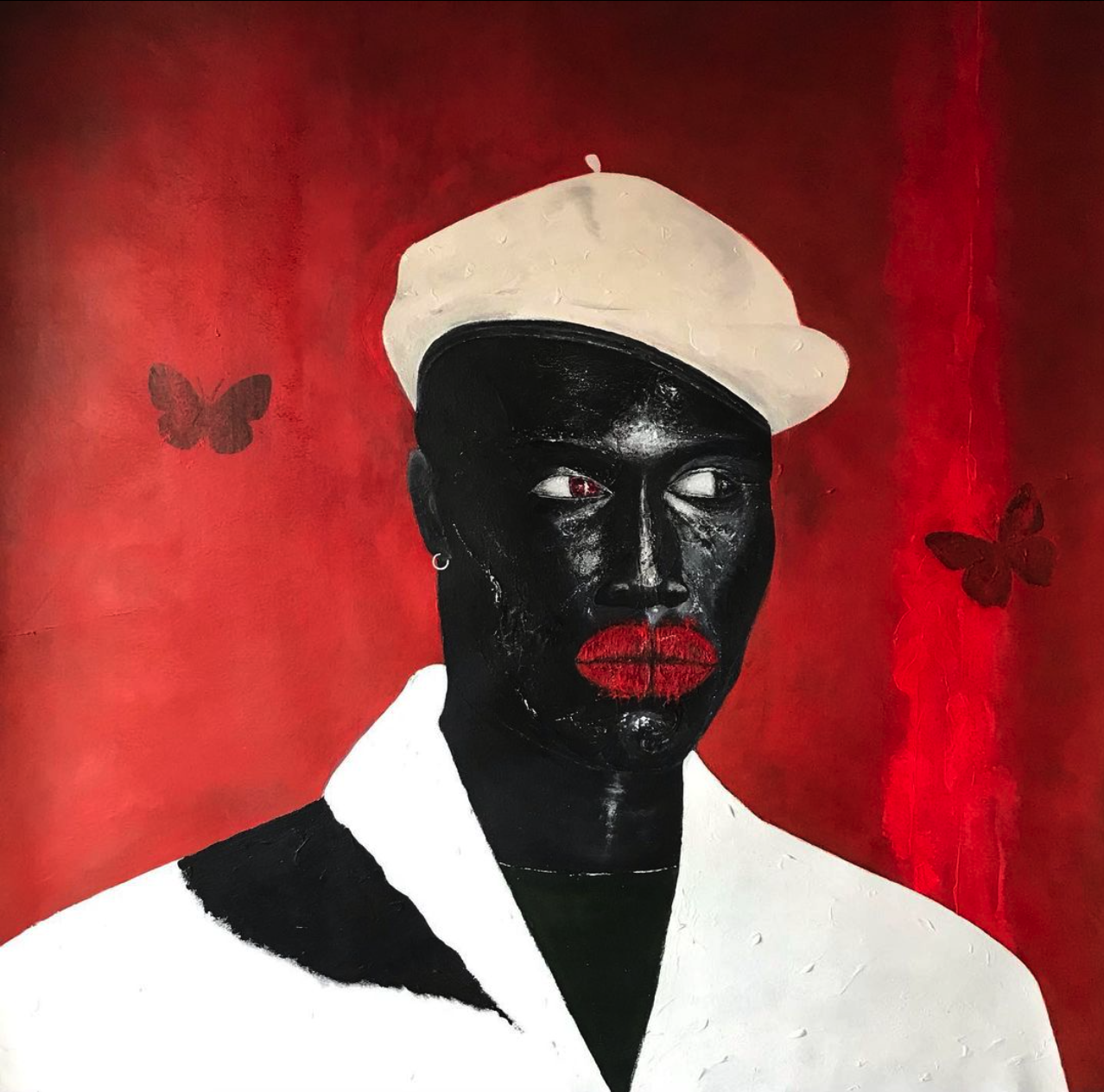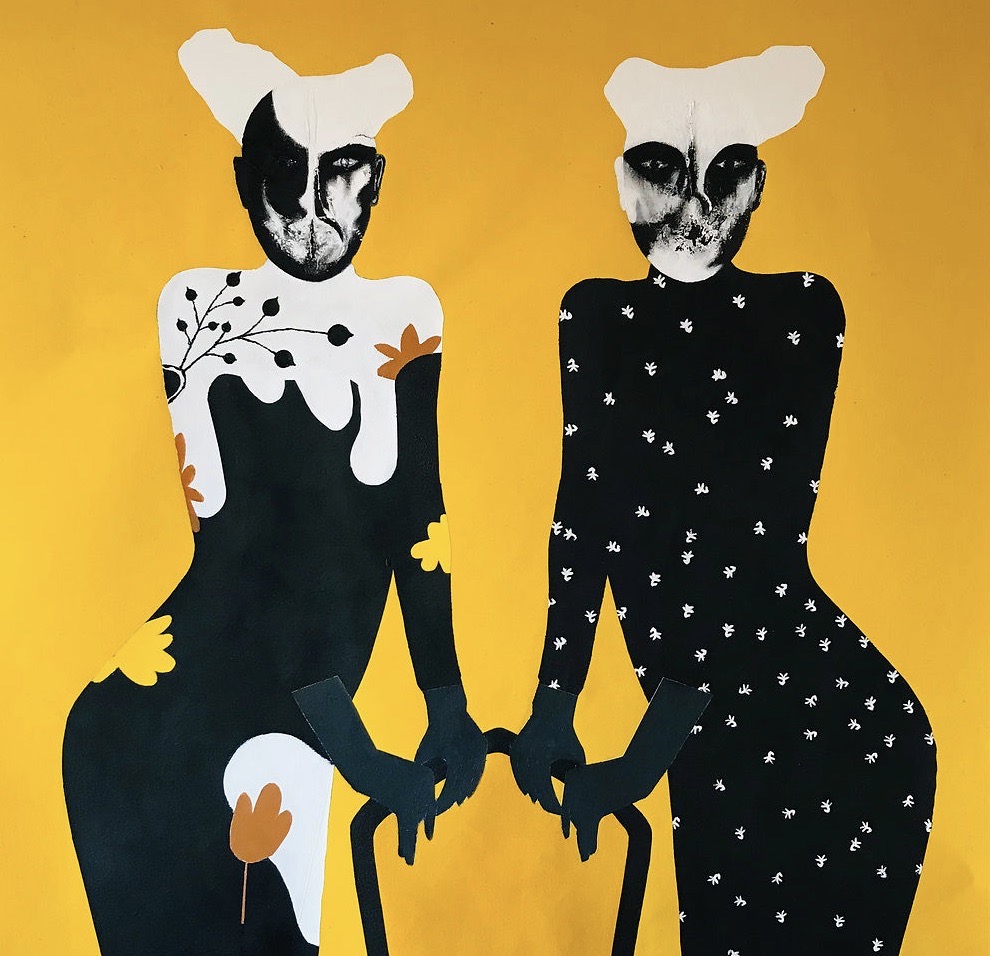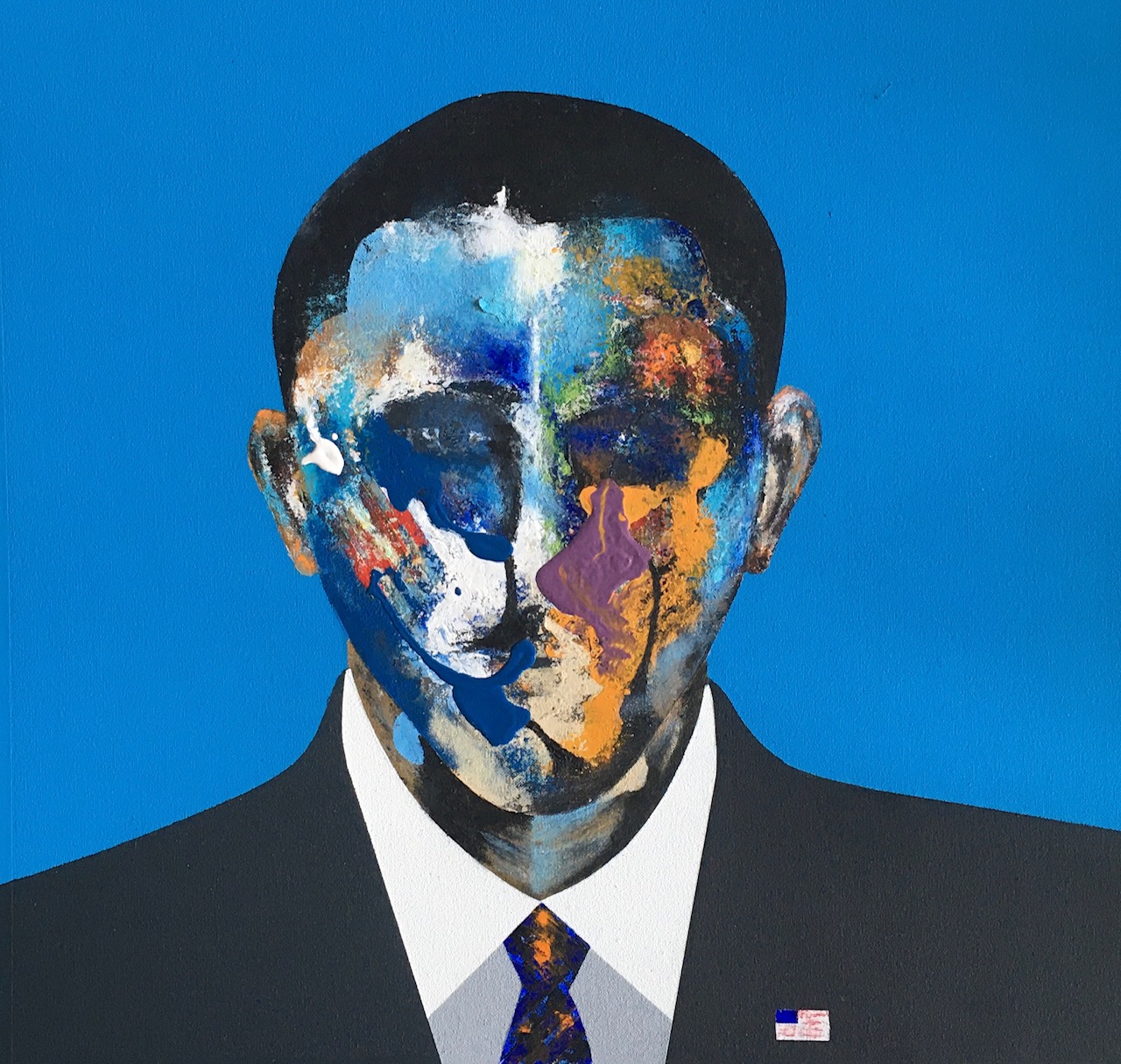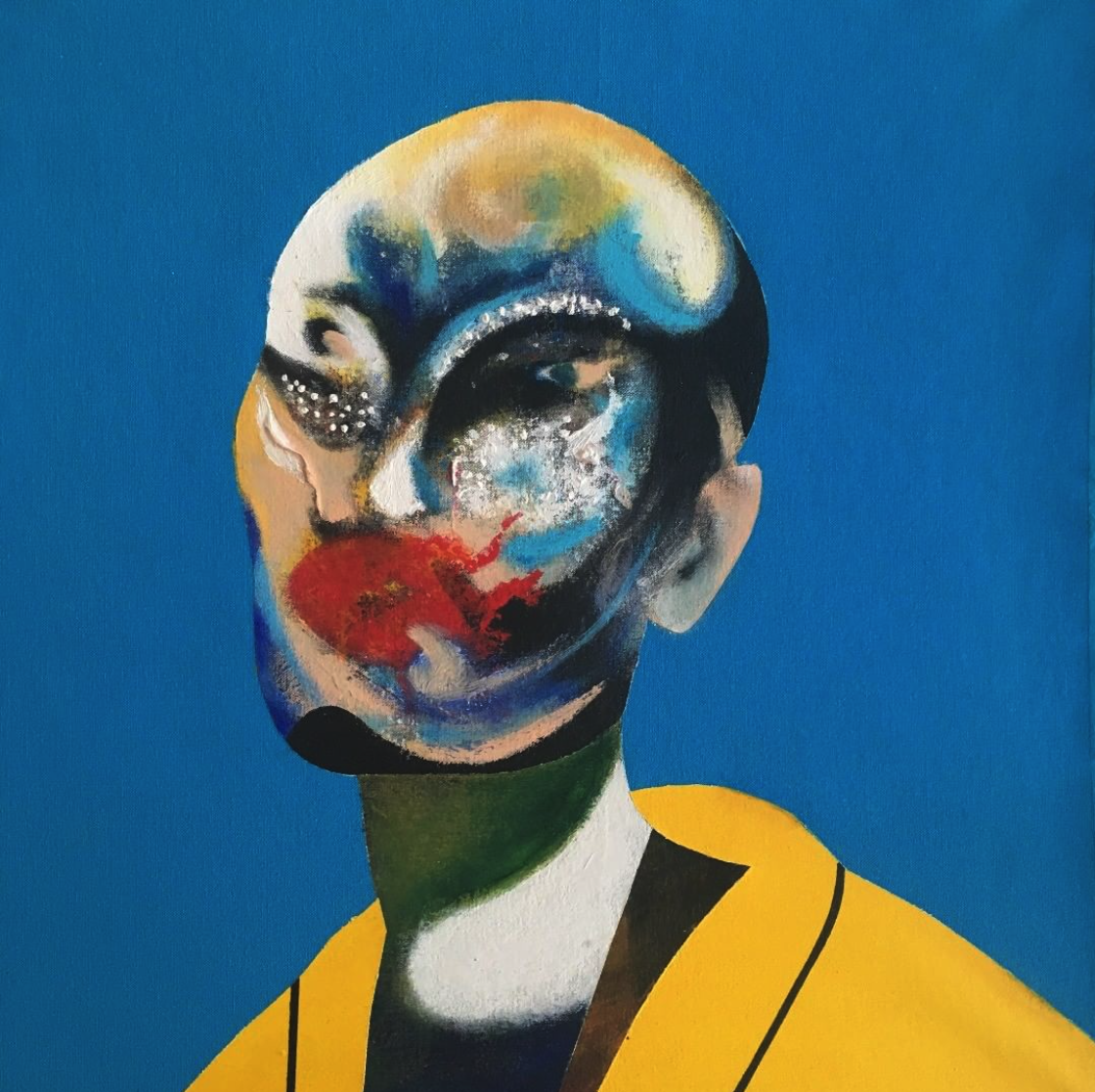 This combination of the vibrancy in colours and the darkness that he portrays, the haunting quality in his works. Christian describes finding a deep connection with those works, they are mysterious, to him it's the extra dimension. This is reflected in some of his artworks an almost supernatural quality, reminiscent of the qualities of an alien life. Christian describes his observations of people, and how very complex we are, with so much going on deep down in all of us. The faces in his artworks are trying to capture what is beyond. He recalls his earlier works being more esoteric compared to his recent works which are a little more realistic and less abstract, he explains, however still conveying that evocative element. "The fact that I can get a reaction, whether ugly or beautiful" he emphasises. Some of the reactions he gets, "I find it haunting but I can't stop looking at it". The sources of his inspiration are varied, sometimes from photographs, people he may know, clippings from social media, he creates an amalgamation, sometimes a combination of more than one person or imagery from his subconscious mind, Christian explains. The intention is never to paint the obvious, but to capture something deeper, perhaps the soul. The painting process can be complex, and the duration can vary greatly. Sometimes, he thinks a painting is completed, only to go back and rework it over and over.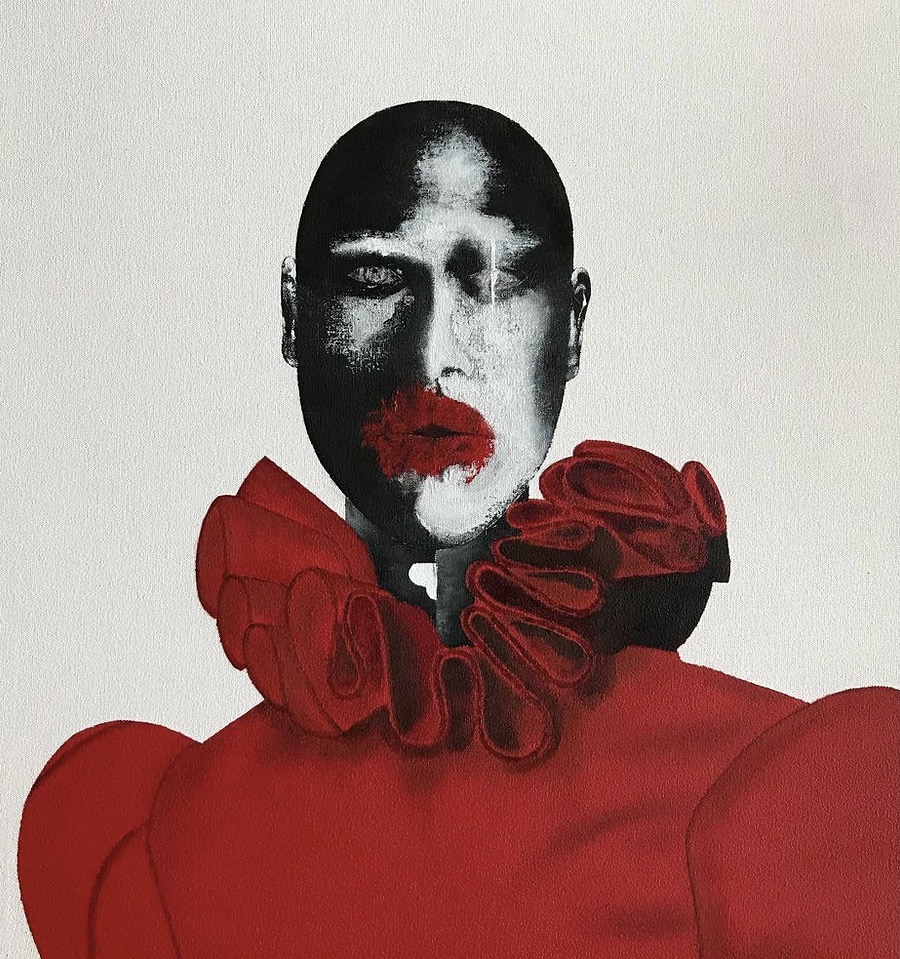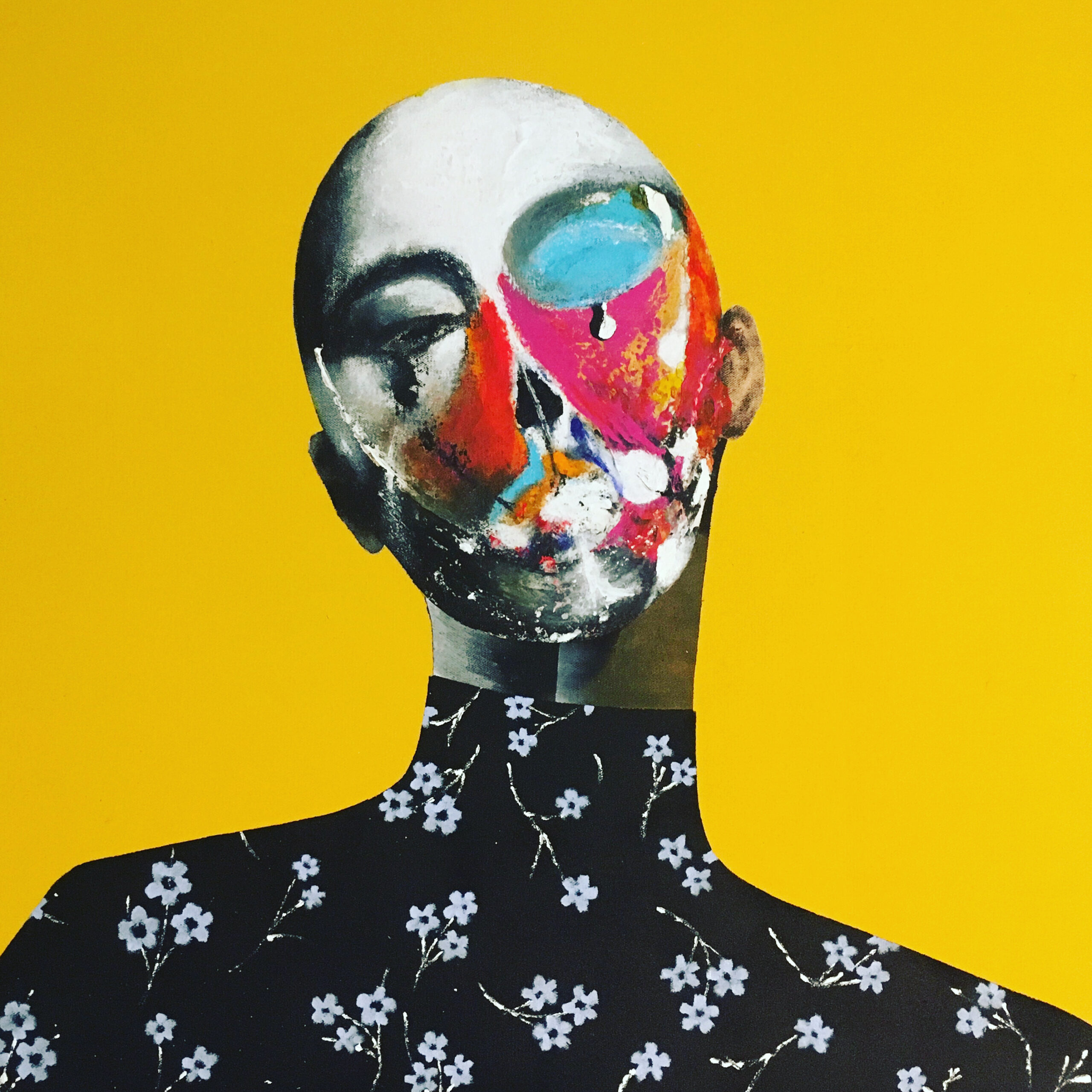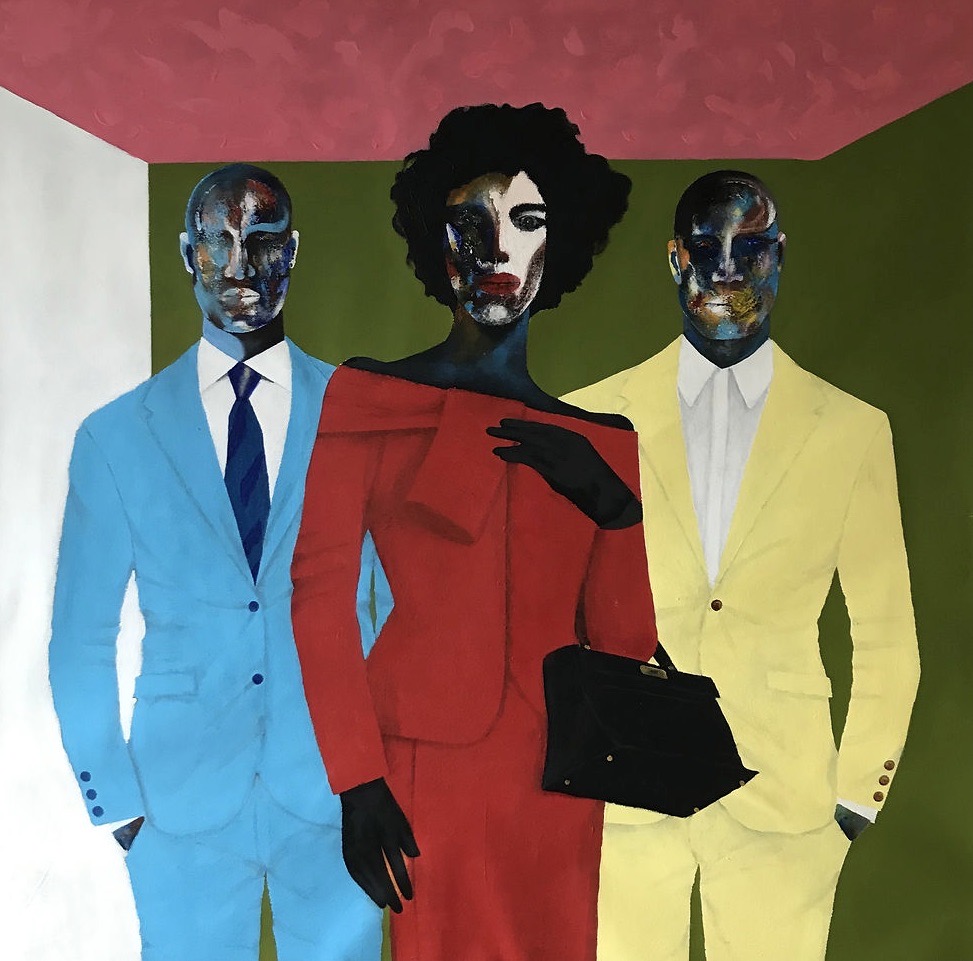 Christian is a Ghanaian – British artist, born in Ghana. He describes the influences of his childhood, moving around the country, as he attended boarding school in various cities. He describes his experiences of living in different cities in Ghana, and how it gave him an enriched experience of the country as whole. He accentuates the vibrant colours in his work, which is largely influenced by the colours of Ghana, London his current home, and the world as a whole. He describes the global influences we have nowadays, with the advent of social media, this brings the art community closer, thereby we as artists are easily influenced by each other, he tells me. He is additionally influenced by emotions, and our responses. His personal experiences in life have a lot of influence, describing the life experiences we all go through, be it good or bad, and regardless of who we are. There is a bit of him in every single portrait you see there, and the saddest experiences or emotions are the most powerful driver sometimes. Music is additionally a very important part of the process, he tells me.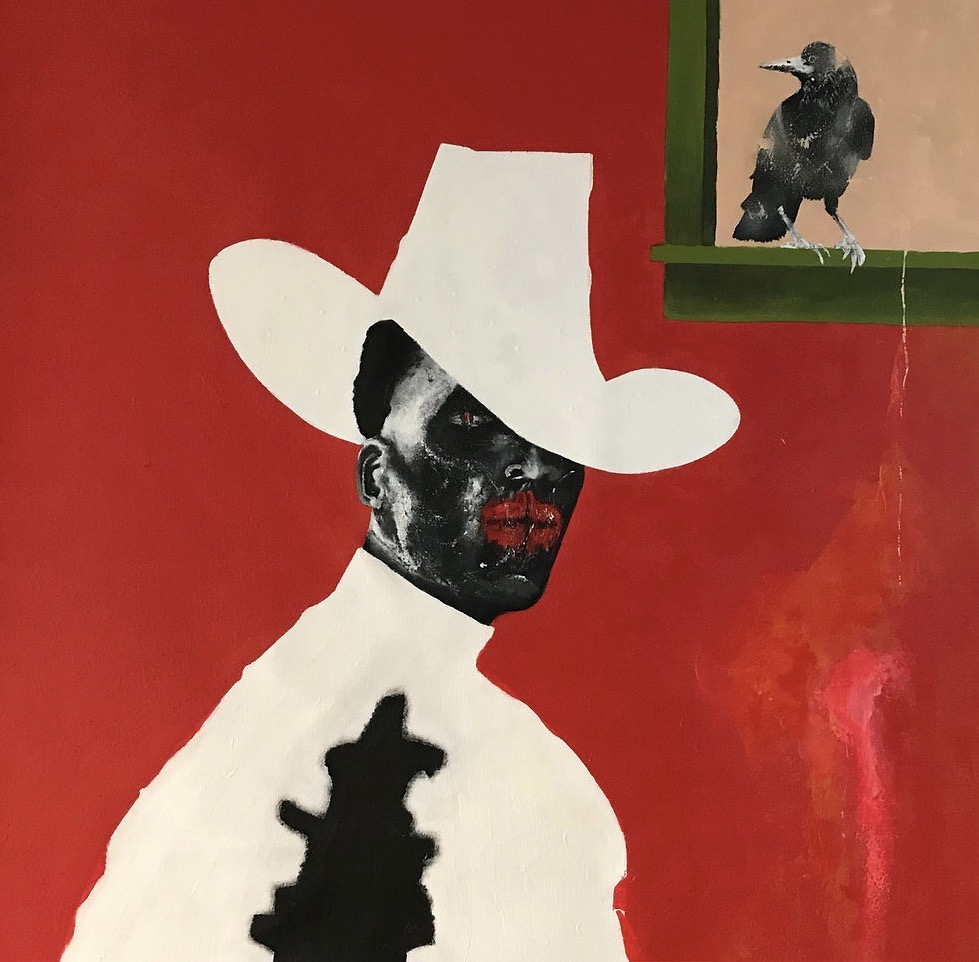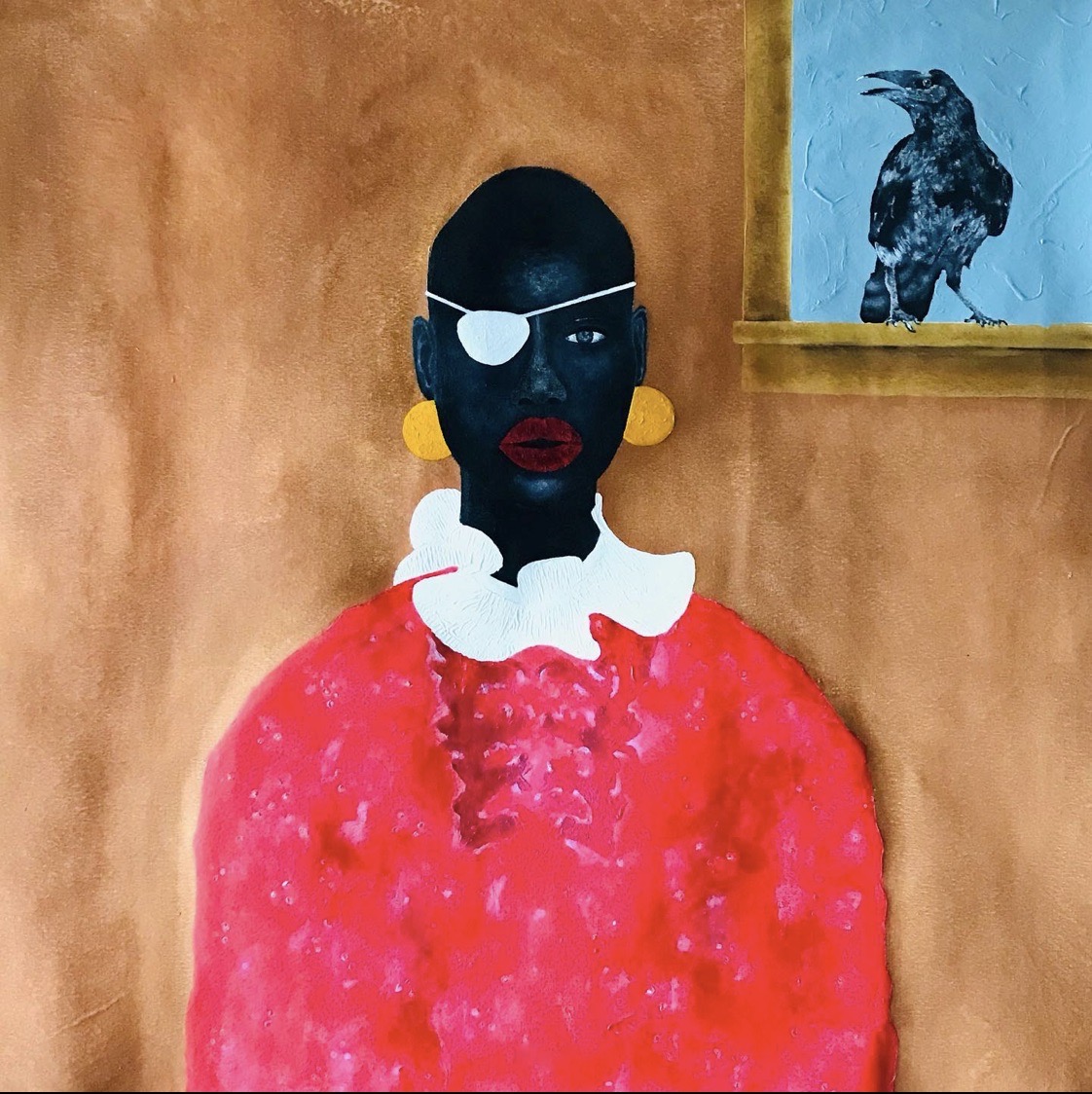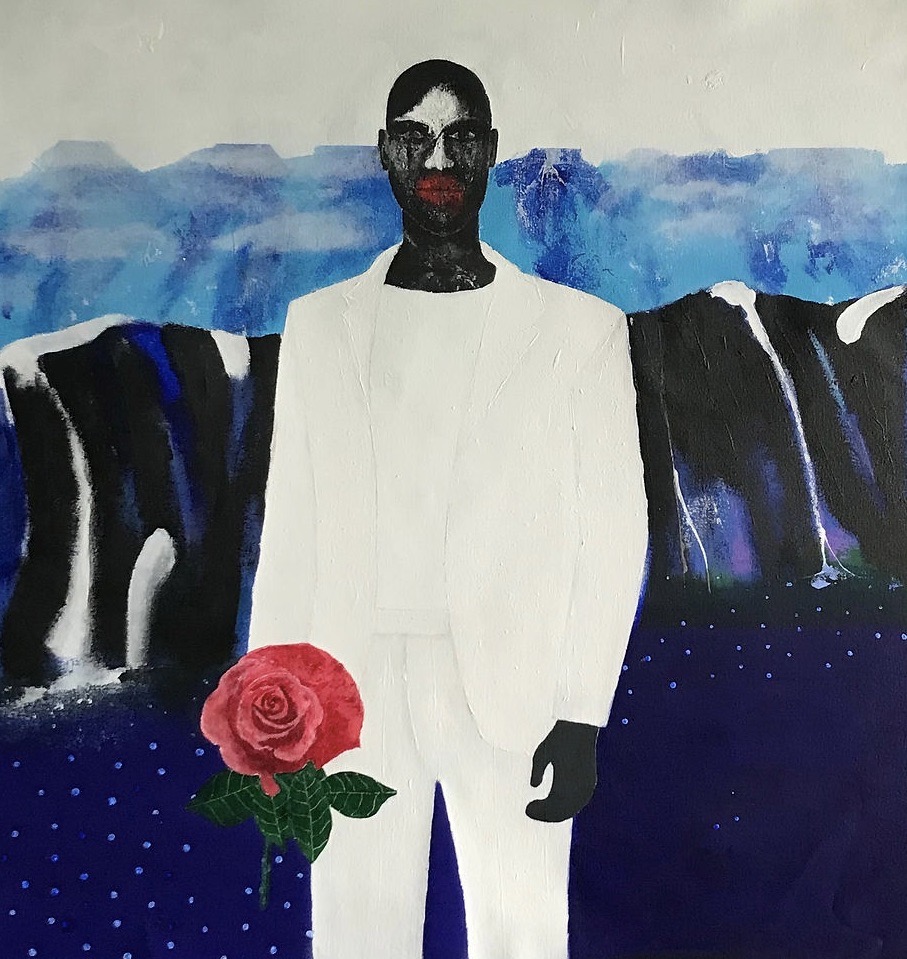 Christian graduated in A level art, although he went on to university to study architecture, which he is also passionate about. He argued that art continued to play a vital role during his architectural studies. He has had a long career as an architect, describing the complexity of the combinations of design and engineering. As an architect, you are part of a team, he tells me. However, as an artist, Christian's emphasis is on his own terms. It's the one thing that he can say is his, and no one can take that away from him. He describes fine art and architecture as being strongly related, but also opposites, architecture is about the fine details; with painting you get away from that sort of structure, and the work can be purely driven by emotion. He has worked several years as an architect on various projects in the UK and internationally. Some of the projects include housing, a boutique hotel and a British Embassy abroad.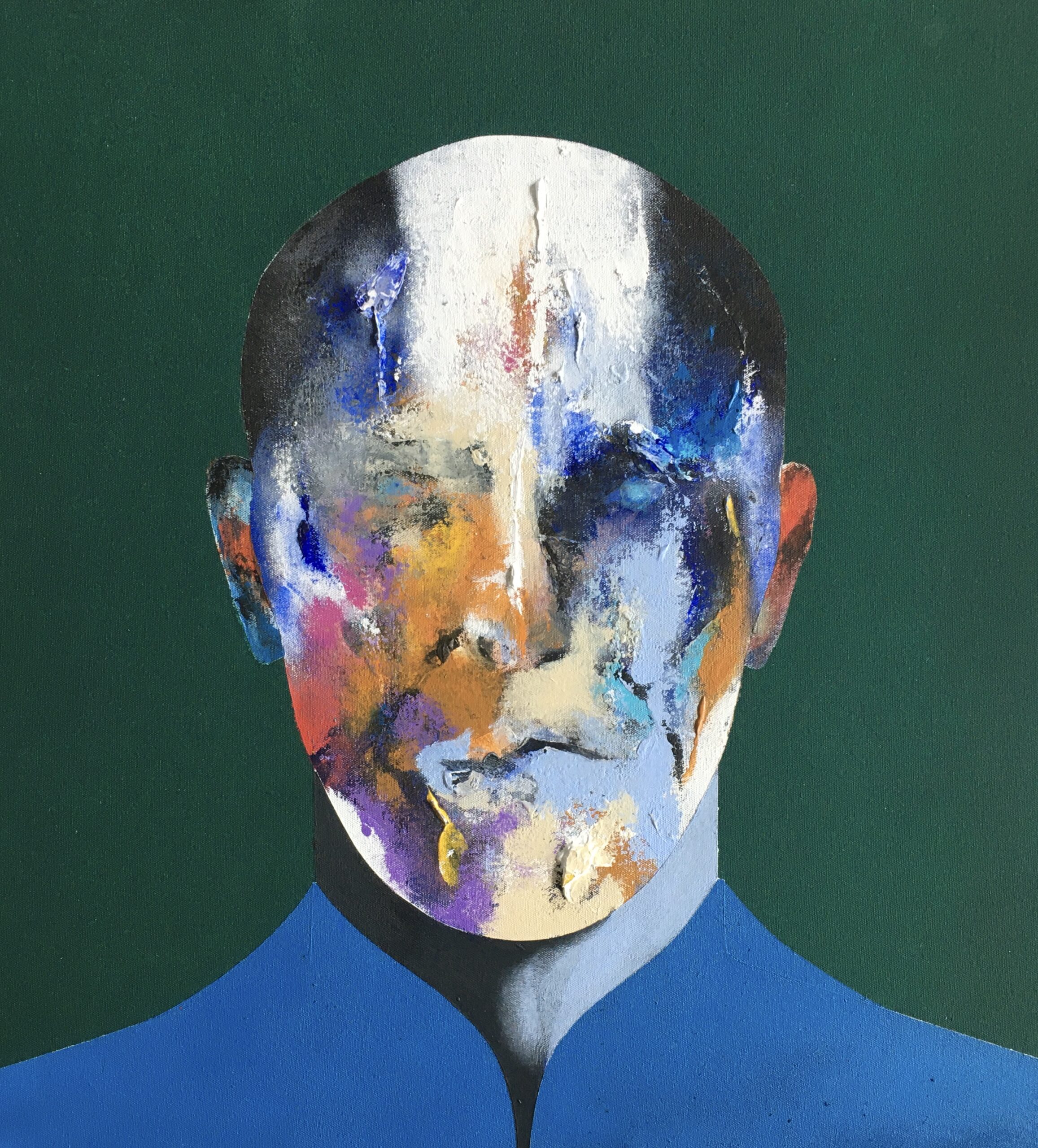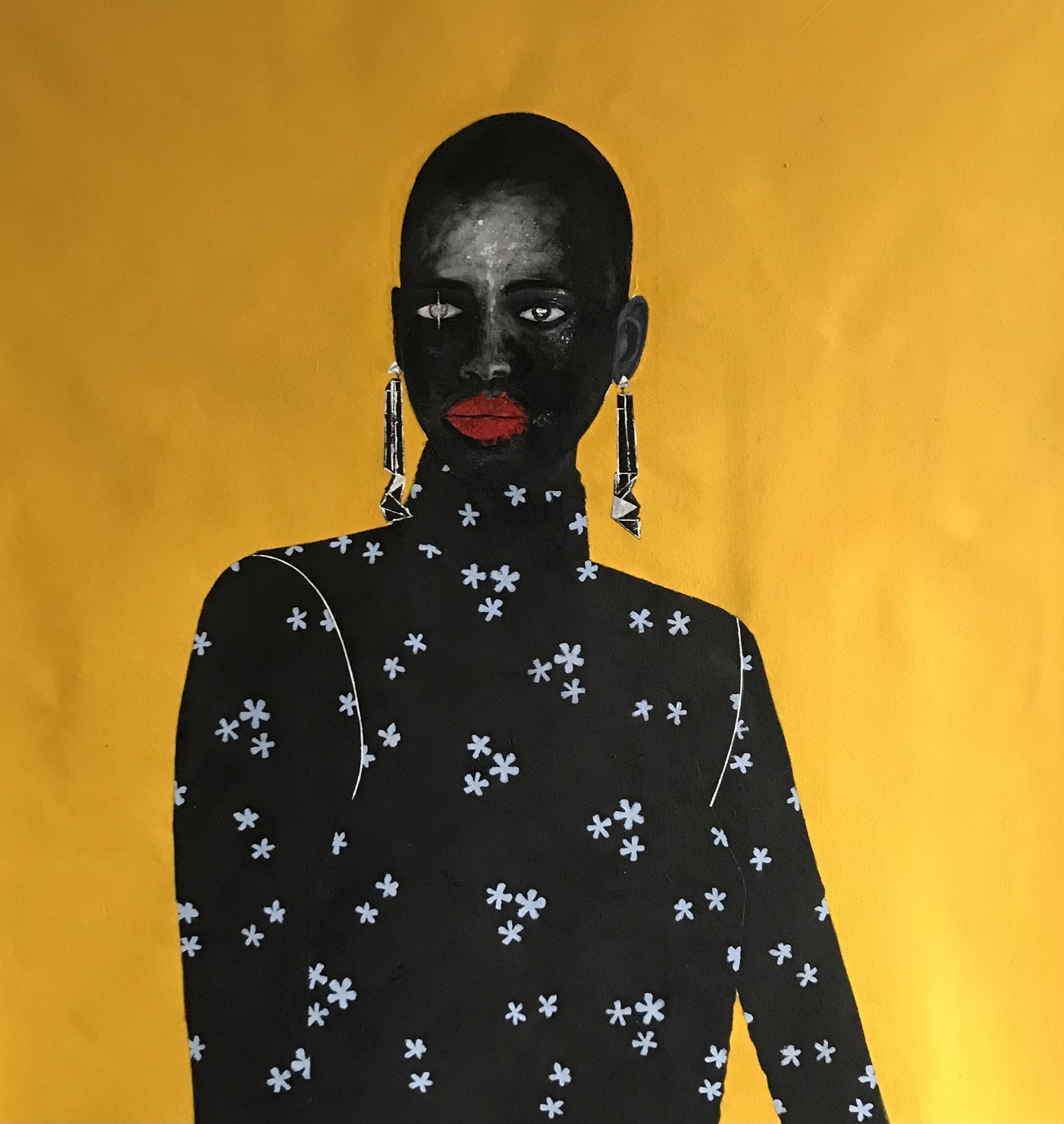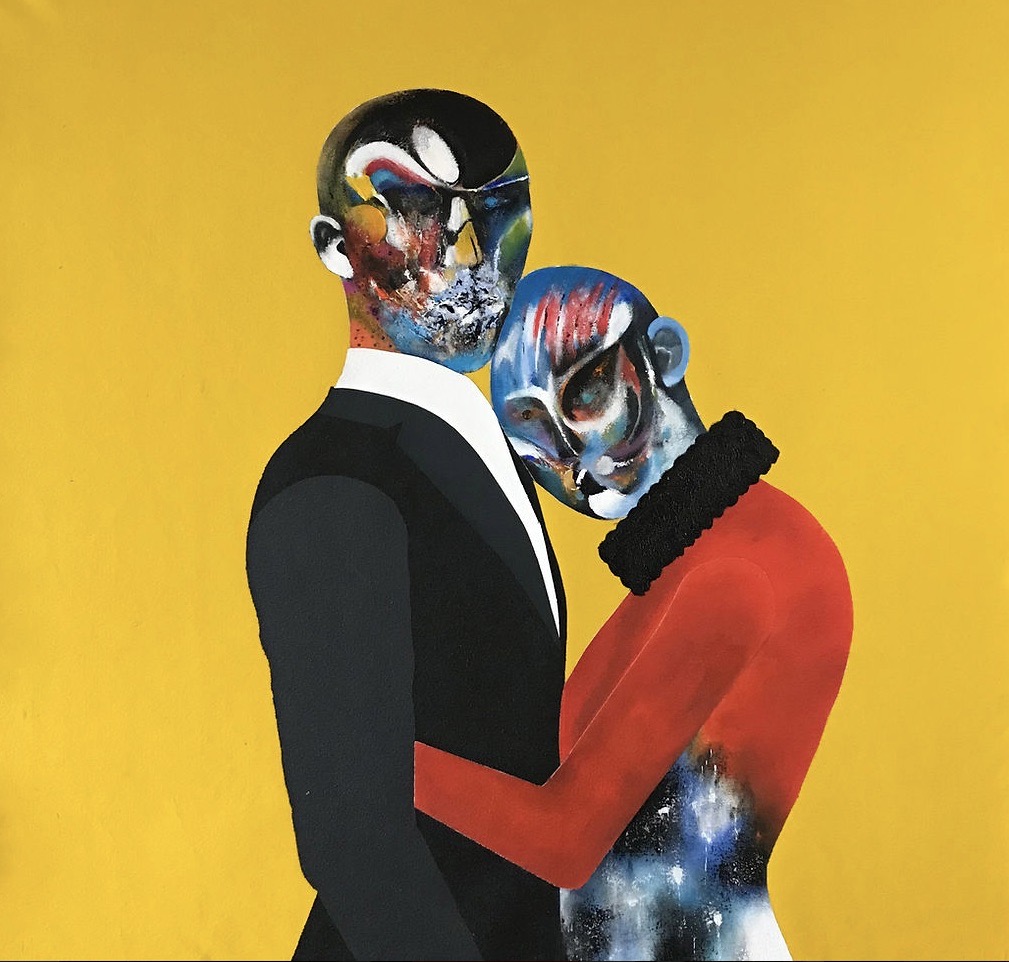 Christian is a well traveled man, having visited places such as Lebanon, India, Nepal and the East coast of the US and how this influenced him. We talked about some of the artists that inspire him, and he mentions Francis Bacon, Kerry James Marshall and Anselm Keifer and Basquiat.  However he is also inspired by fashion designers, especially the late Alexandra McQueen, describing the designer's work going beyond the edge and challenging the aesthetics of the fashion industry. When I asked him if narrative is important, he paused for a moment "Not necessarily, each work is driven by the emotions at the time" describing it as being very condensed. "Every person who views the work" Christian explains "comes from their own narrative as well".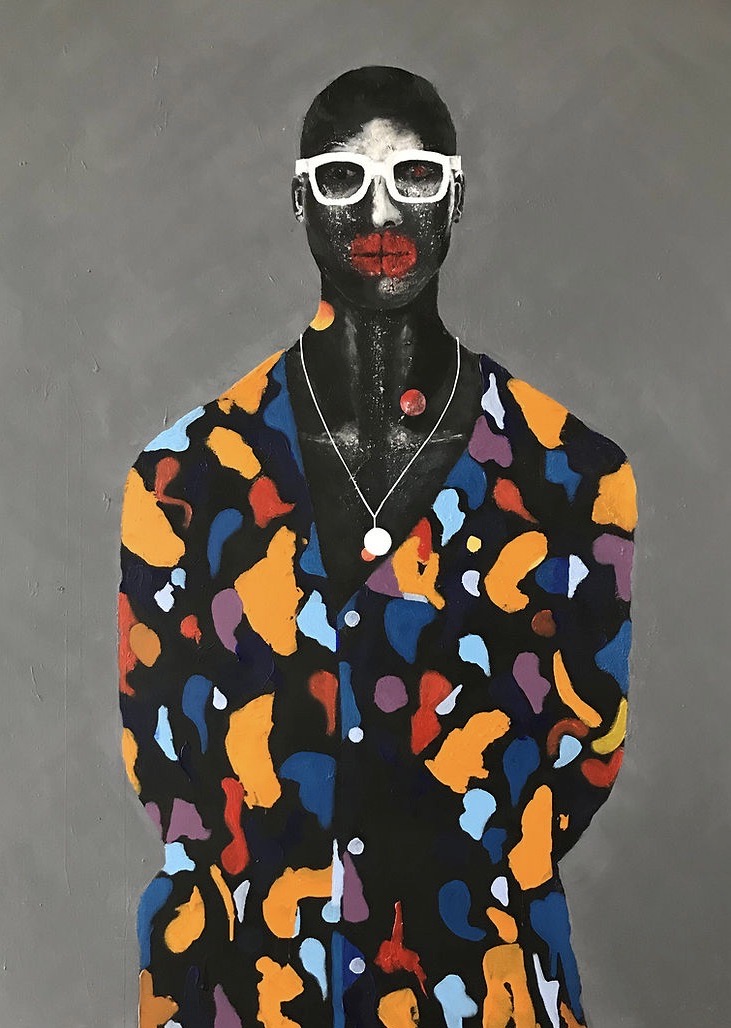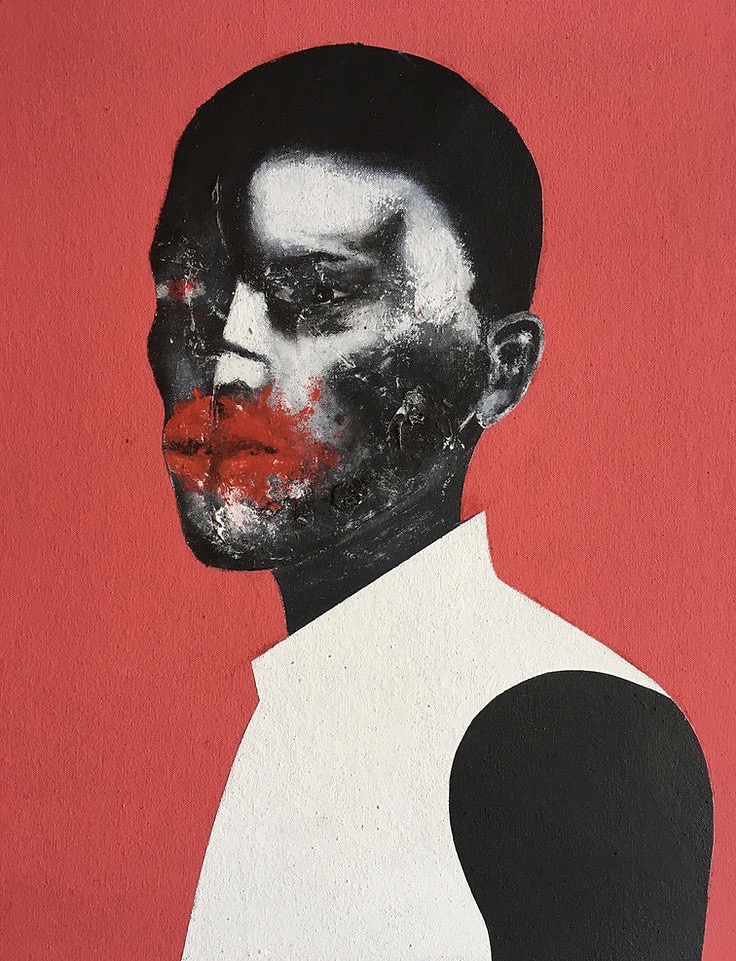 His work has been exhibited and collected internationally.
Interview: Antoinette Haselhorst