Nicole Etienne
Nicole Etienne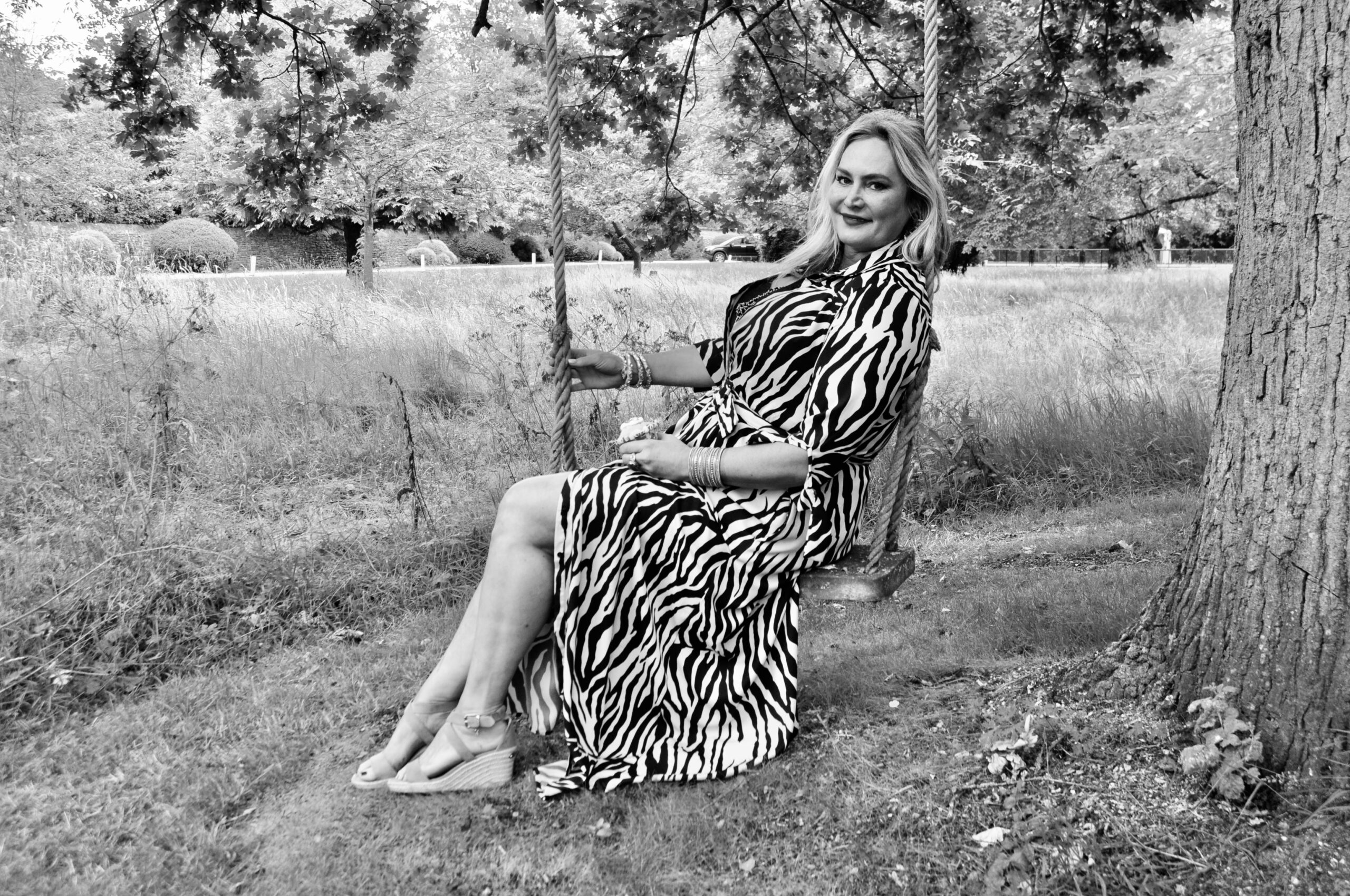 I first met Nicole when she visited our stand at the Affordable Art Fair in Hampstead in early  summer. I was struck with the flamboyance and theatrics of her artworks. Her striking works of  birds breaking free, drifting dream like figures, she emphasises the mysticity of wild animals in  unearthly environments. She combines this compelling surrealist composition of dreamlike fantasy  within classic vintage interiors such as museums or the Palace of Versailles and then creates a  mixed media compilation of collage, photography and oil painting. The artworks are highlighted  with an array of effects, emphasising the dance of light and movement and illuminating an idea of  wonder with Swarovski crystals, resin and metallic leaf.
There is an ethereal grace that narrates the topics, within the splendour and fantasy, no matter how highly charged emotionally the paint has hit the canvas. The splendour of escape resonates with a Lewis Carroll fantasy and an avant garde baroque style, or a modern layered approach with her portraits. "A great painting can take  a year or a minute" she explains when I ask her the time it takes to create an artwork. "I think  getting out of my own way is the biggest challenge I face. I'm a passionate emotional woman, a  little chaos is great, too much is devastating."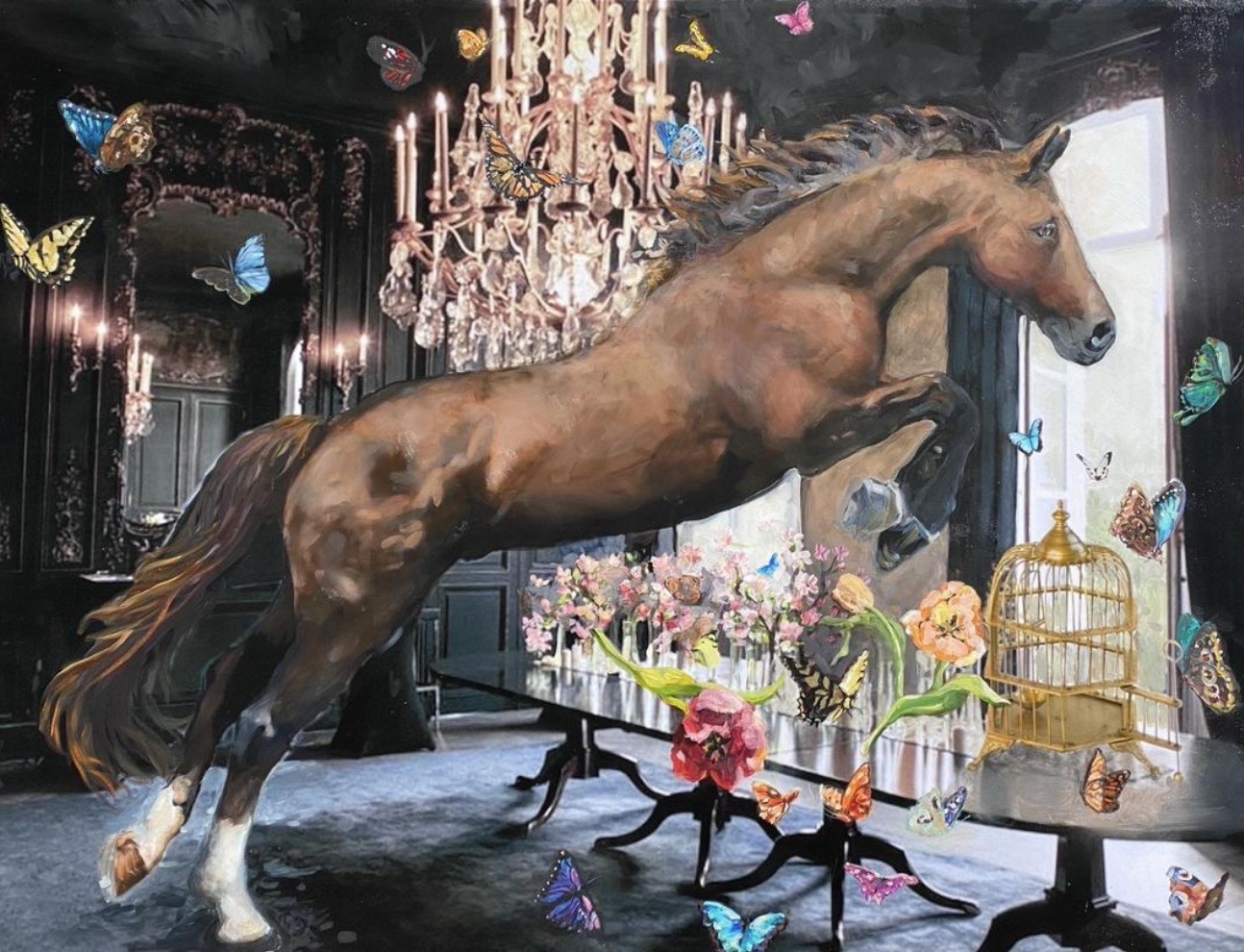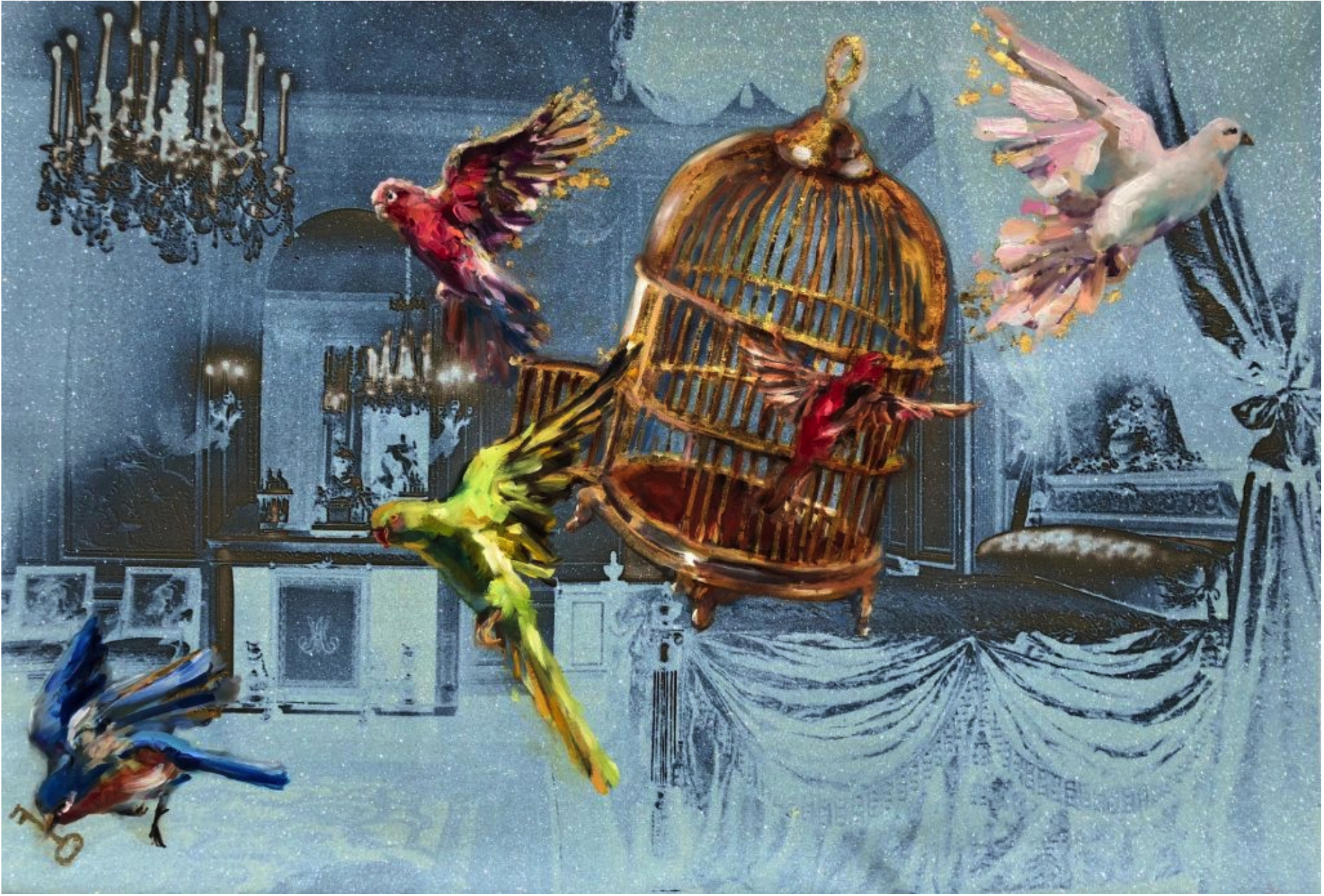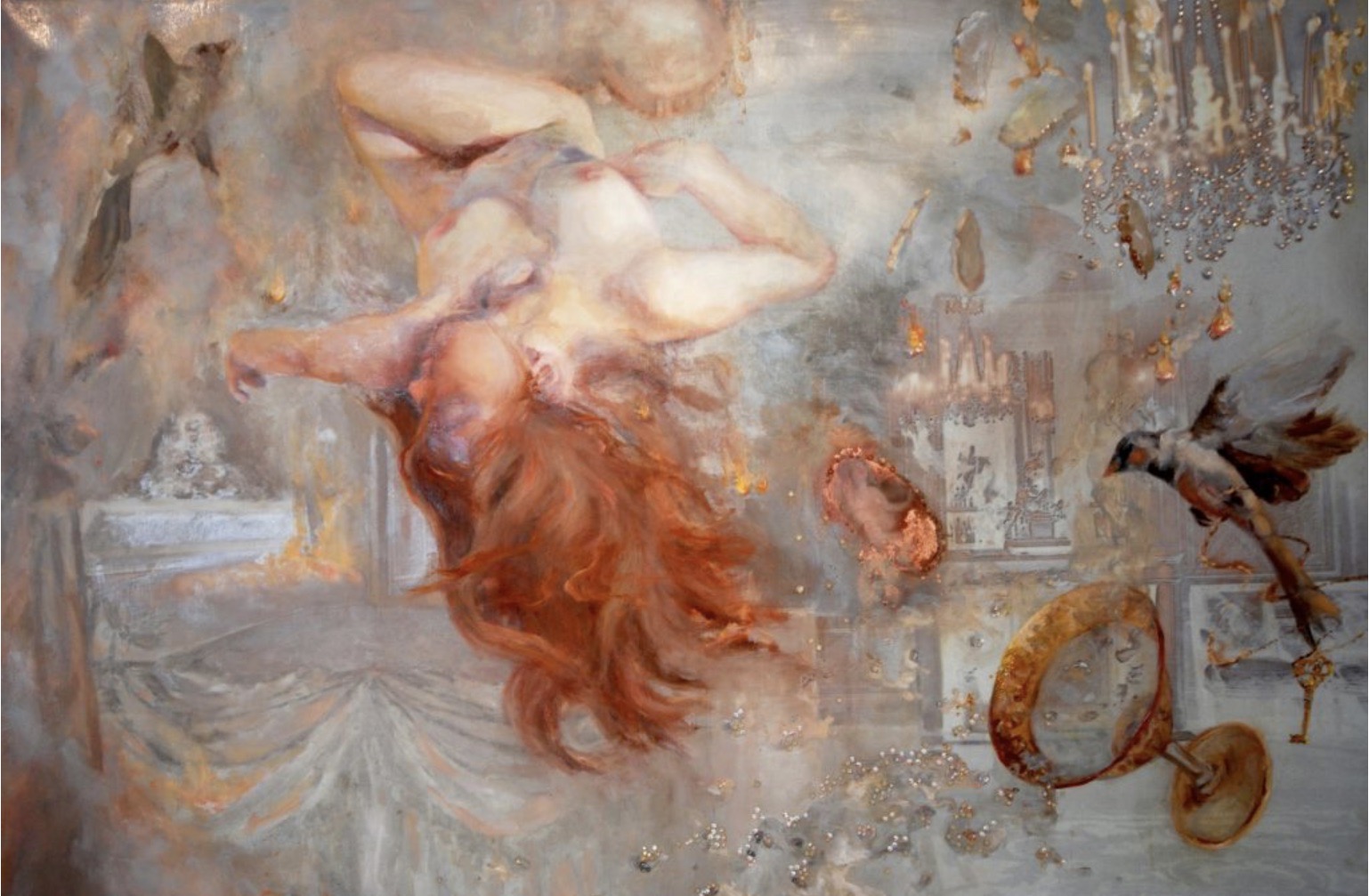 We arranged to meet for our interview at her studio in Henley, on the water's edge of the Thames River, the studio rises up with the water levels when the river overflows. Some of her  artworks are mid-work standing on easels. I asked Nicole about her process of creating art, "It is  never the same. I always tend to change things up and leave space for mistakes which can be  challenging and beautiful. Like taking an unknown path" she explains "My styles change depending on what series of work I am creating." Although she does add that she would define it  as Rubenesque, modern feminist. We discuss if narrative is important "I do love a story well told, both in art and books" she explains.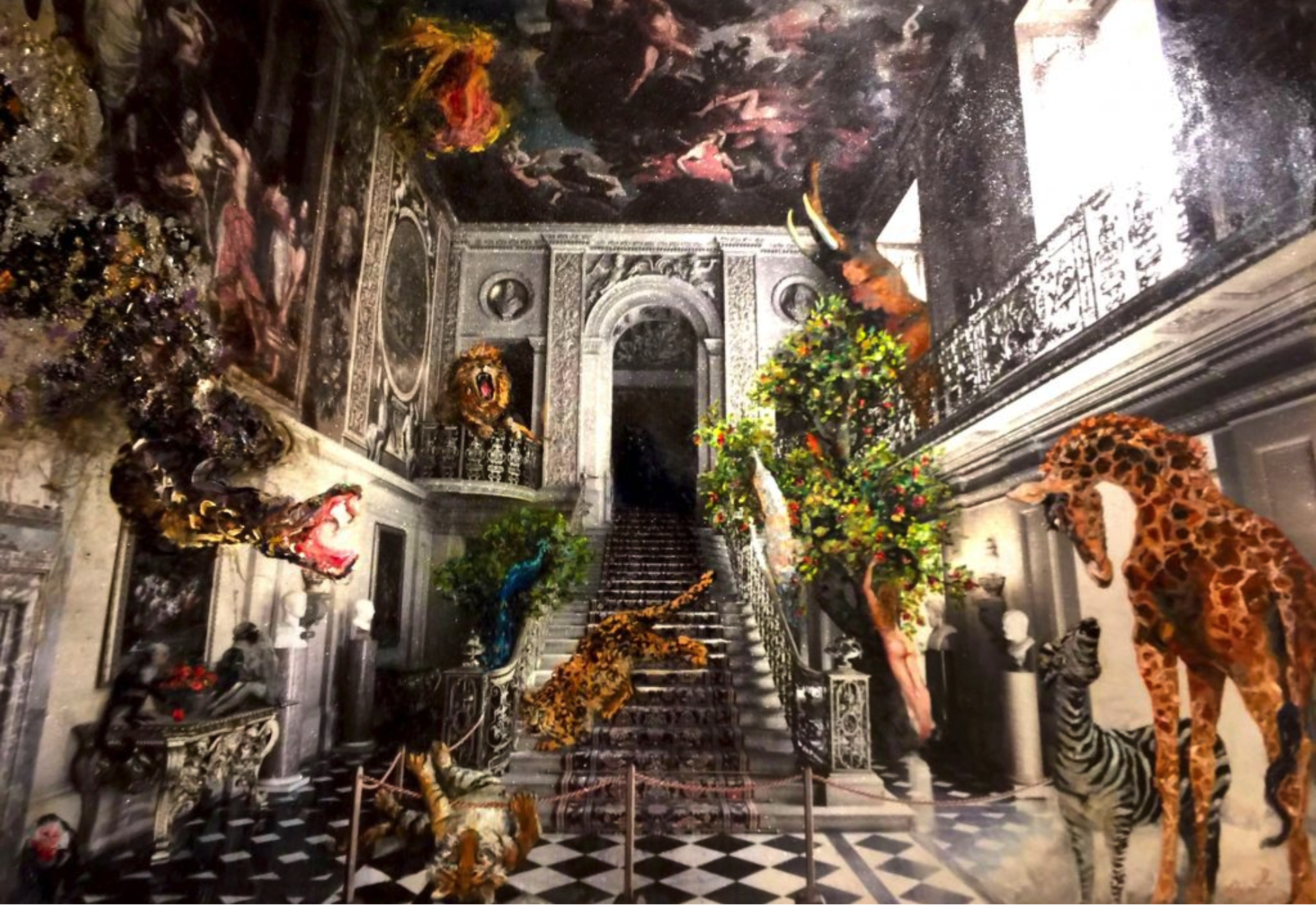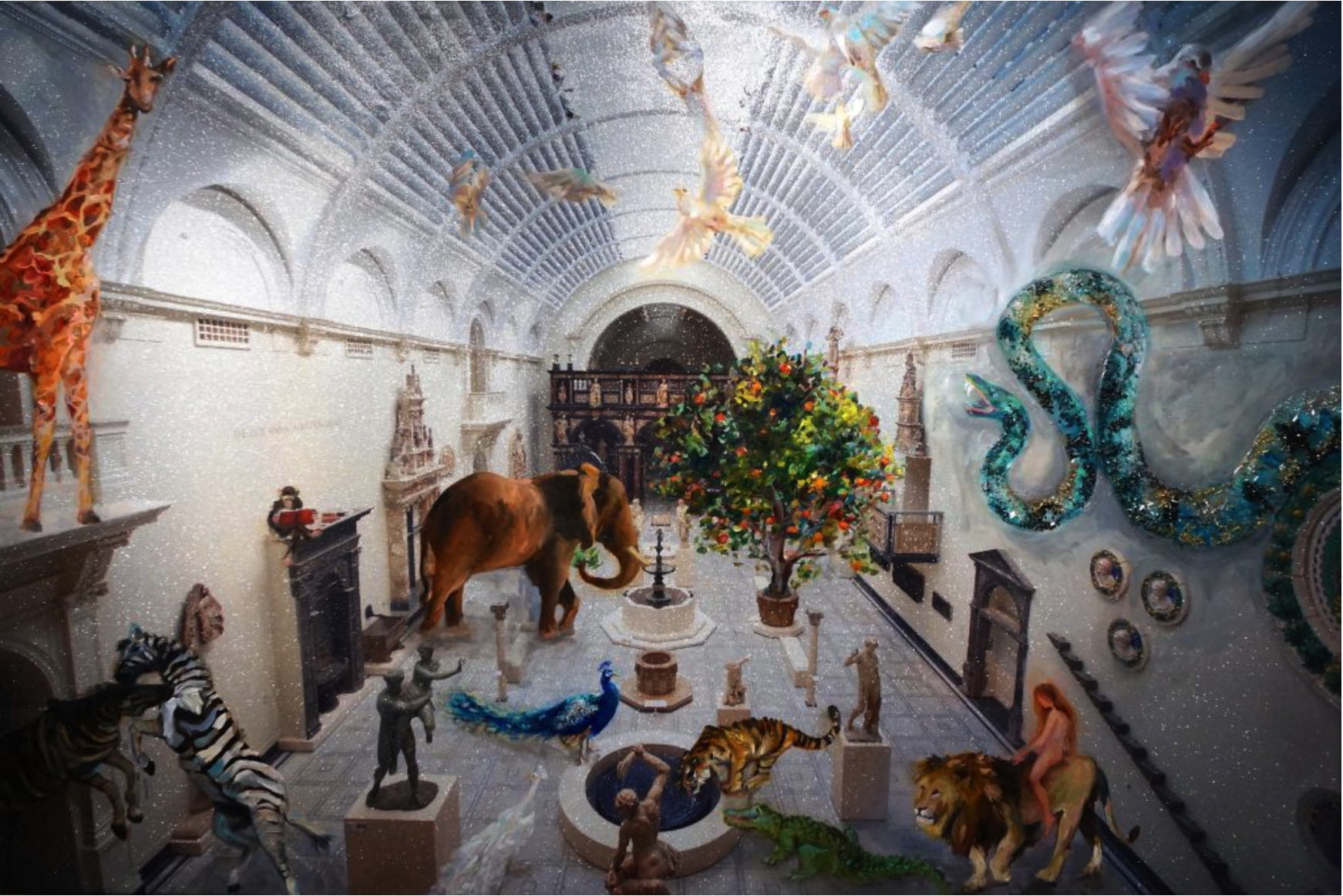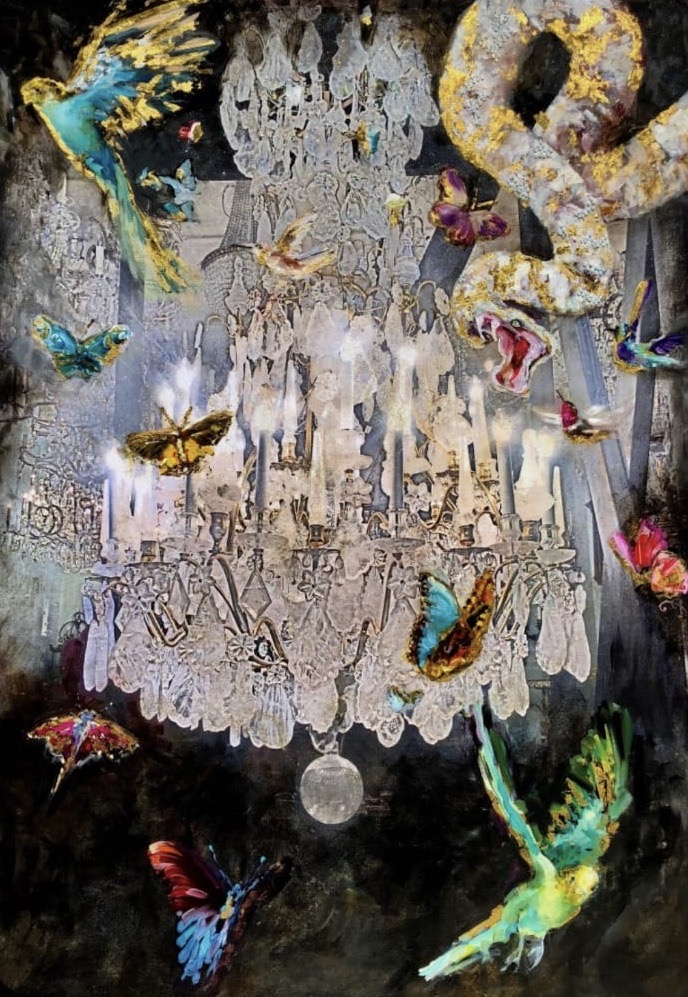 Her family escaped the persecution of Jews and settled in California, near Silicone Valley in Los Altos, where they built the Stanford theatre on University Avenue, Nicole tells me. Describing her childhood "I belonged to a group in Palo Alto California called Creative Initiative." She explains "The rituals of my childhood give fertile ground for self discovery through painting". 
She quotes from her thesis; 'When I was very young I thought I was special, as every kid should feel in a loving and nurturing home. As I got older the feeling of special never changed but I had to add different and perhaps a little strange to the definition. Trying to describe the usual question of "What religion are you anyway?" got harder-in fact it still is. Northern California 1974, deep in a redwood tree forest, the "New Religion of the Third Age" was in full swing. It was the day of my birth and instead of a Christening I had a blessing, where friends and family gathered in an ancient grove, which happened to be our backyard…' With this freedom in self expression she describes; the rites of passage ceremonies sanctified the various journeys through life women face. "It was a beautiful way to see and understand the world. I was asked to be intuitive, to create my own rituals to help navigate the earth."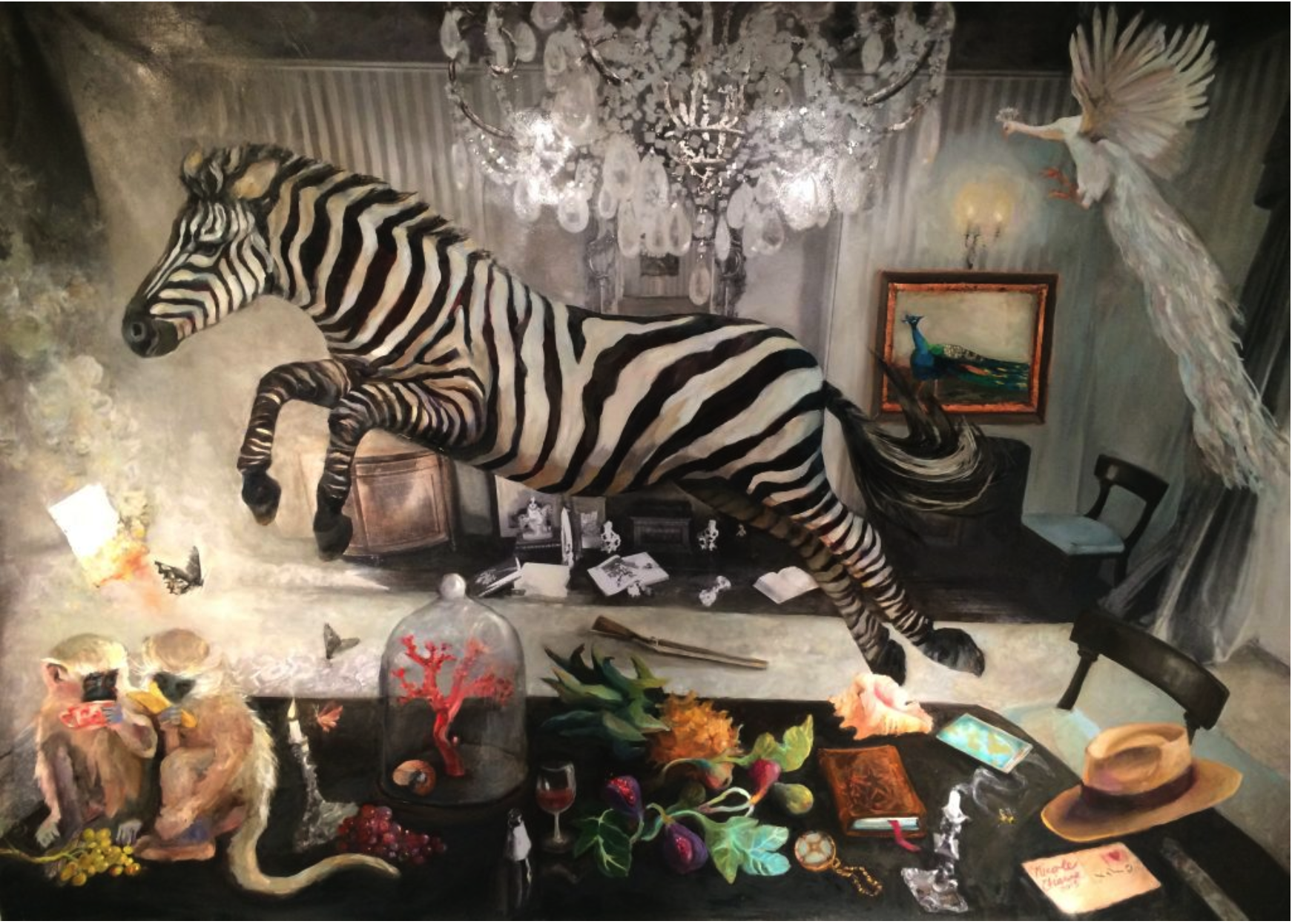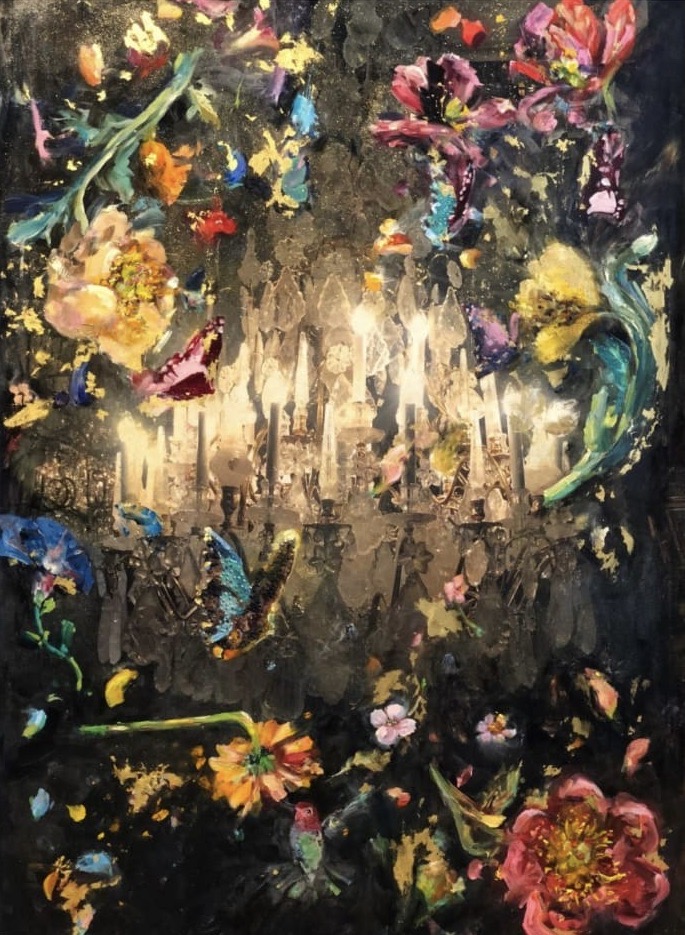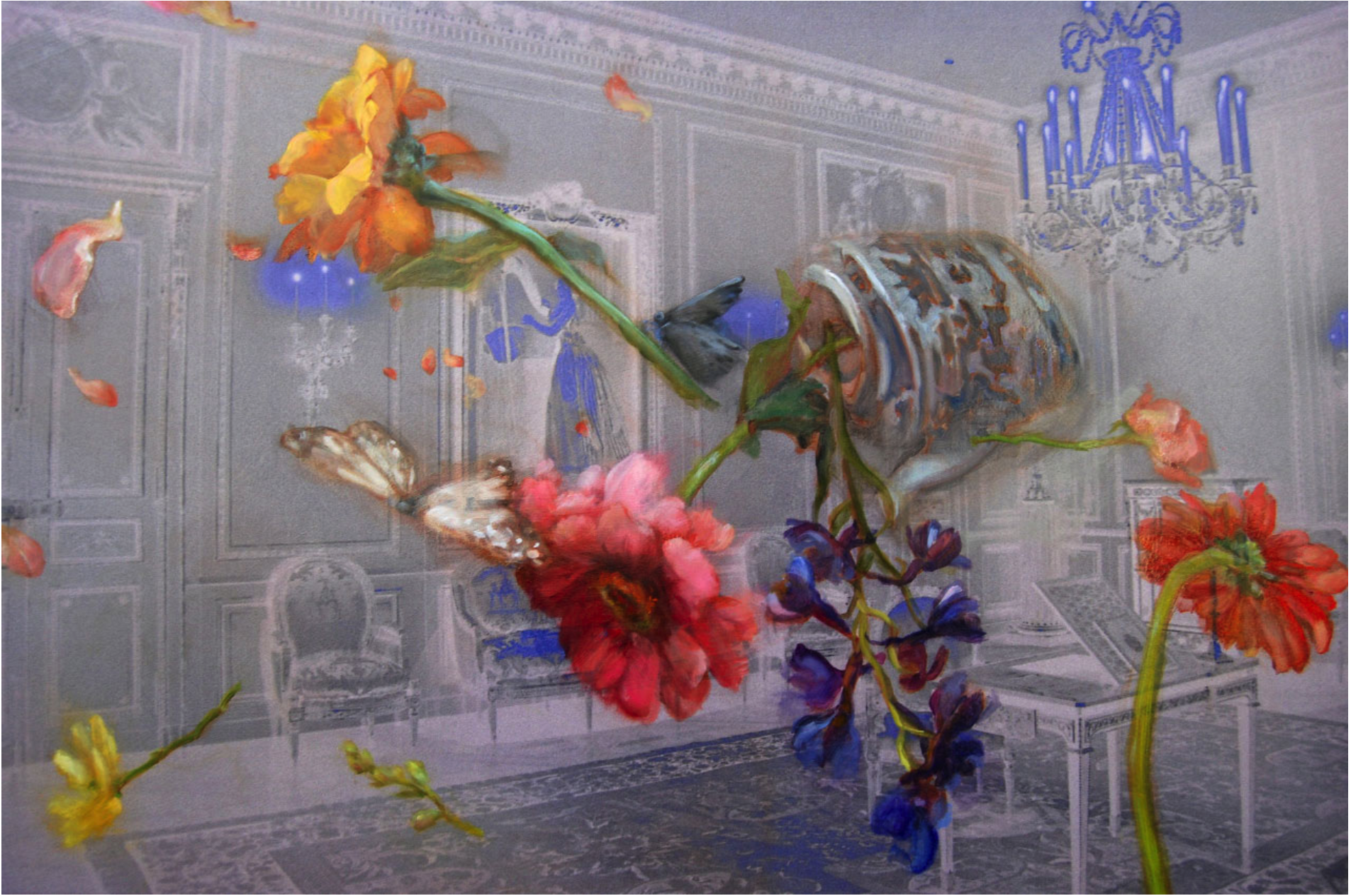 Her mother is her inspiration, as a successful artist herself, "The most amazing woman!" who always supplied the young Nicole a massive armour of art supplies in her art studio, she tells me, encouraging her creativity, motivating her daughter to paint murals on her bedroom walls. "My  parents let me decorate my bedroom any way I wished without any negative feedback. I could paint my walls on a whim, it was my sacred space to dream, storytelling was huge" she tells me. "I painted murals for years and this helped me create an industrious spirit which lead to my business as a muralist in San Francisco and eventually fine art." Nicole describes travelling around the world with her mother to study life, visiting museums and incredible art. The creativity  in the family was matched with stability, her parents married for 54 years. Her brother, a successful entrepreneur, and co-founder of Cloud 9, an American professional esports company, Nicole explains.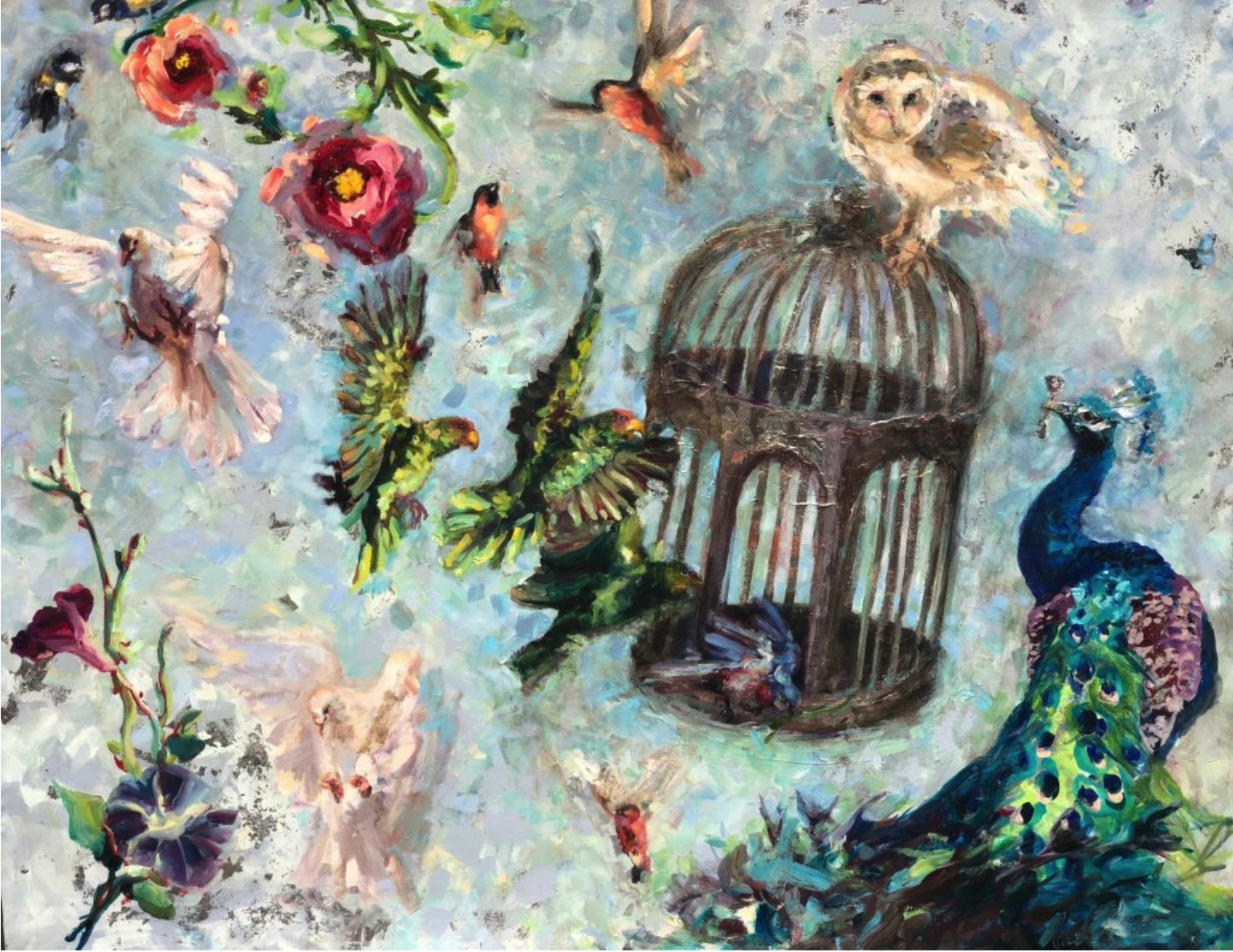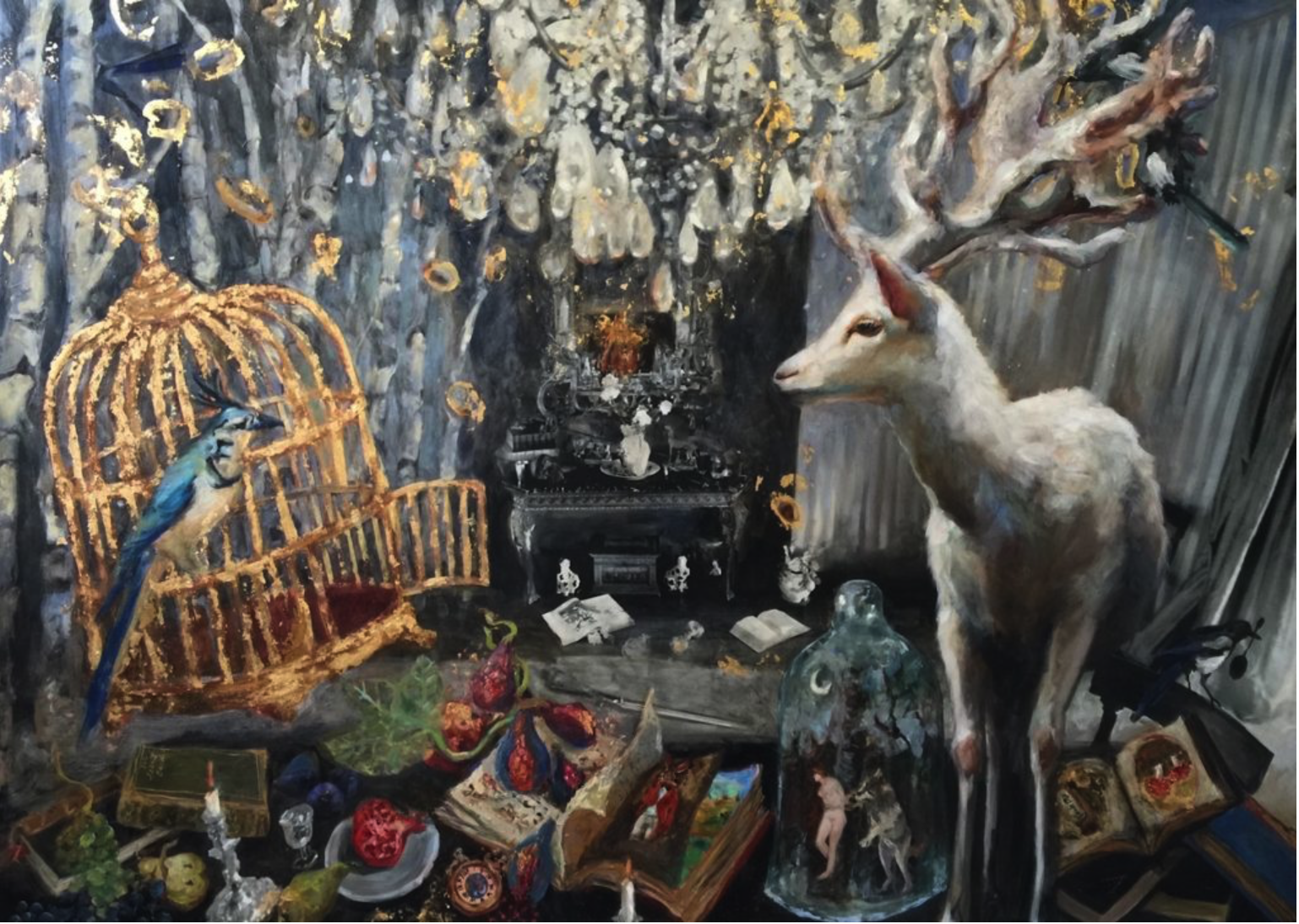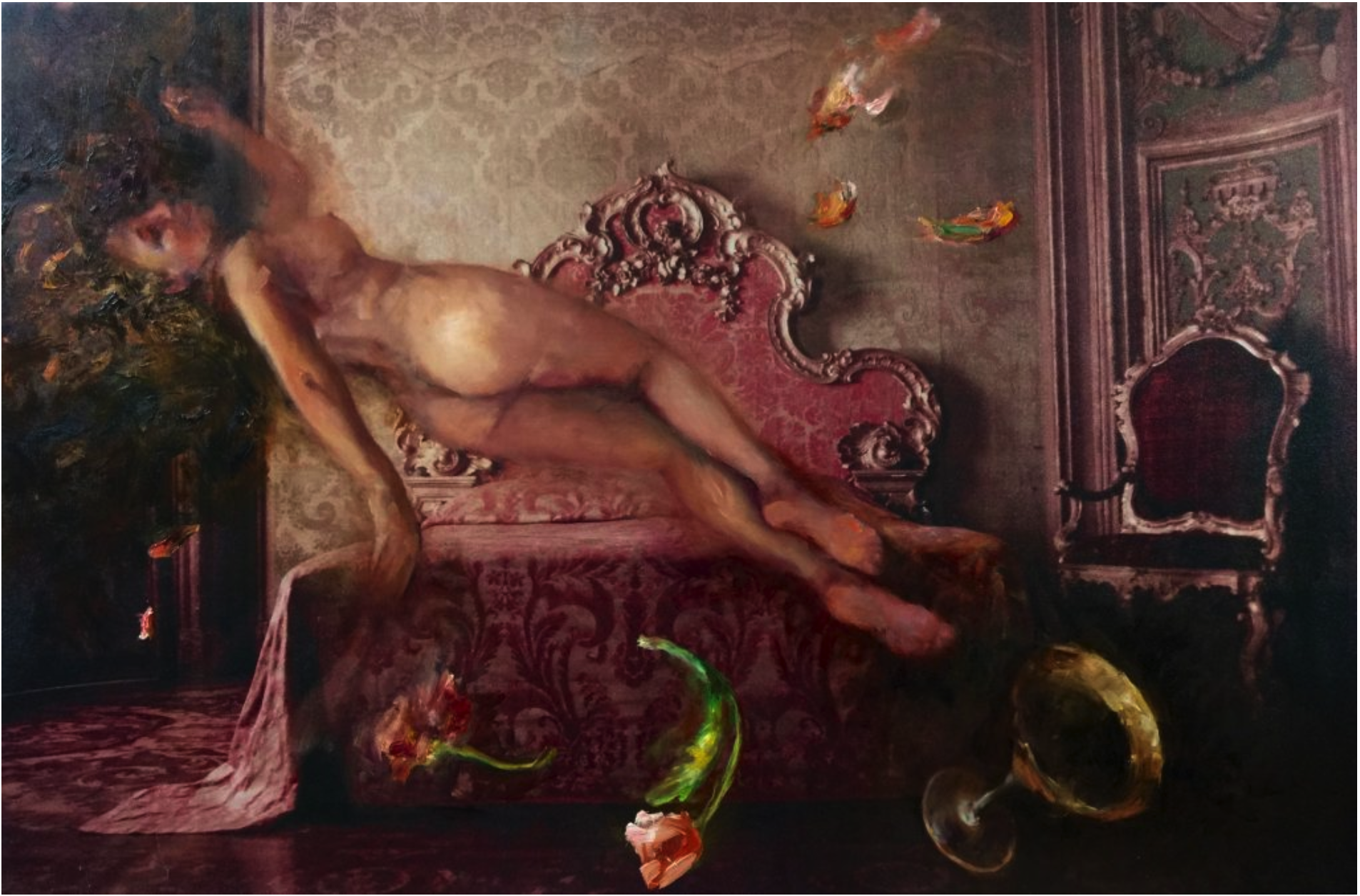 She was additionally a sports enthusiast, winning the Junior Olympics in Volley ball at 13, and offered scholarships at various colleges. The UC Santa Barbara, which she attended for three years studying Fine art and film, although she does confess to partying hard. This was followed by UC Santa Cruz for two years; she was asked to play Volleyball, she tells me, together with her arts studies; however an injury forced her to give up sport. It was whilst painting sunflowers that she decided to be a serious painter. After graduating from Santa Cruz, she attended Lorenzo Medici in Florence, Italy, studying Fine Art. Upon returning to the US, moving to San Francisco, six months later, working in a design centre  and selling her mother's artworks in a very high end interior design company. "I had to pay the rent,"she exclaims.
Her next stage as an artist were commissions to paint murals, it was very successful Nicole emphasis, it paid well, some of her clients included the Getty family. However  this inspired her to start creating her own paintings on canvas. The positive reactions and selling  her own work, including large Koi-fish artworks featured in her friend Gina Conway Salons. These paintings were spotted by art dealer Will Ramsey, who started selling her art in his gallery, in  London, 2005.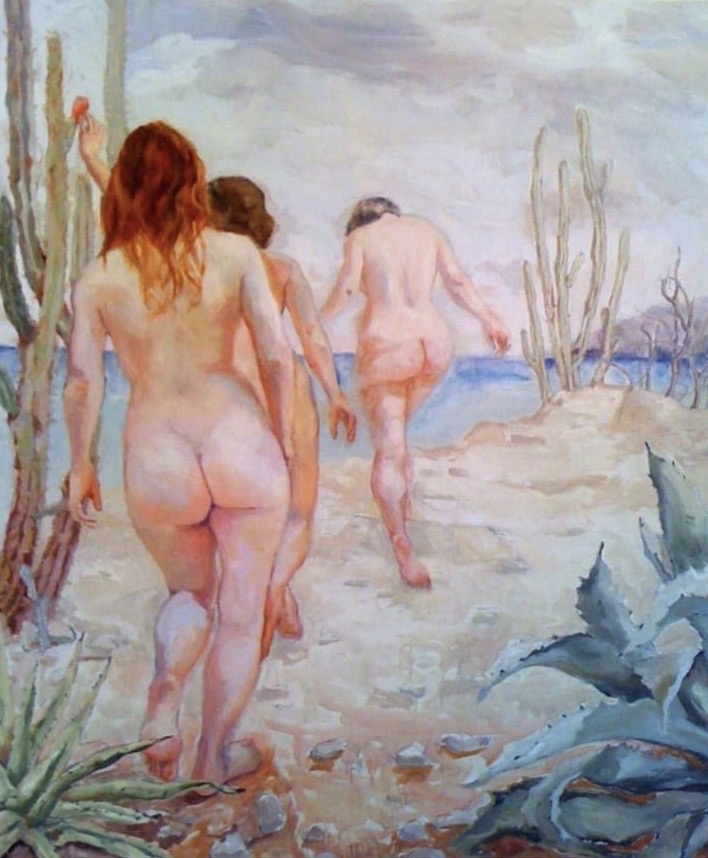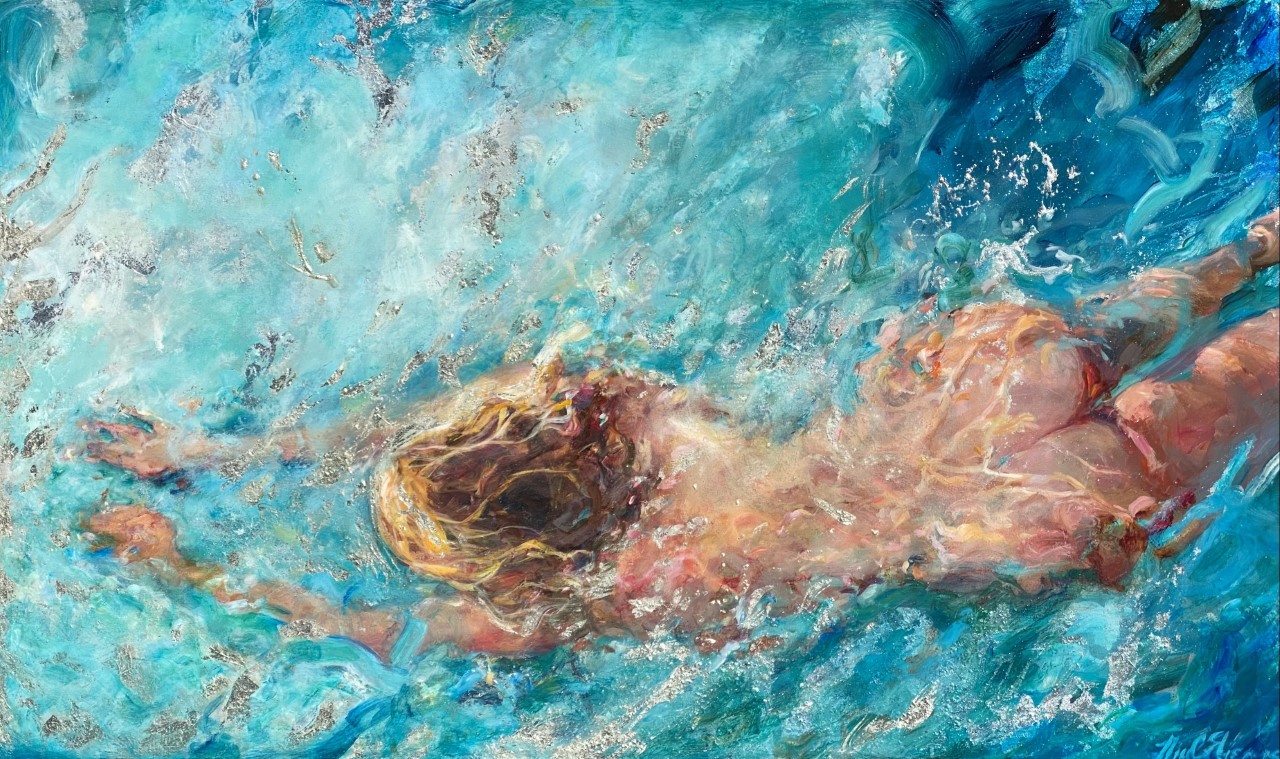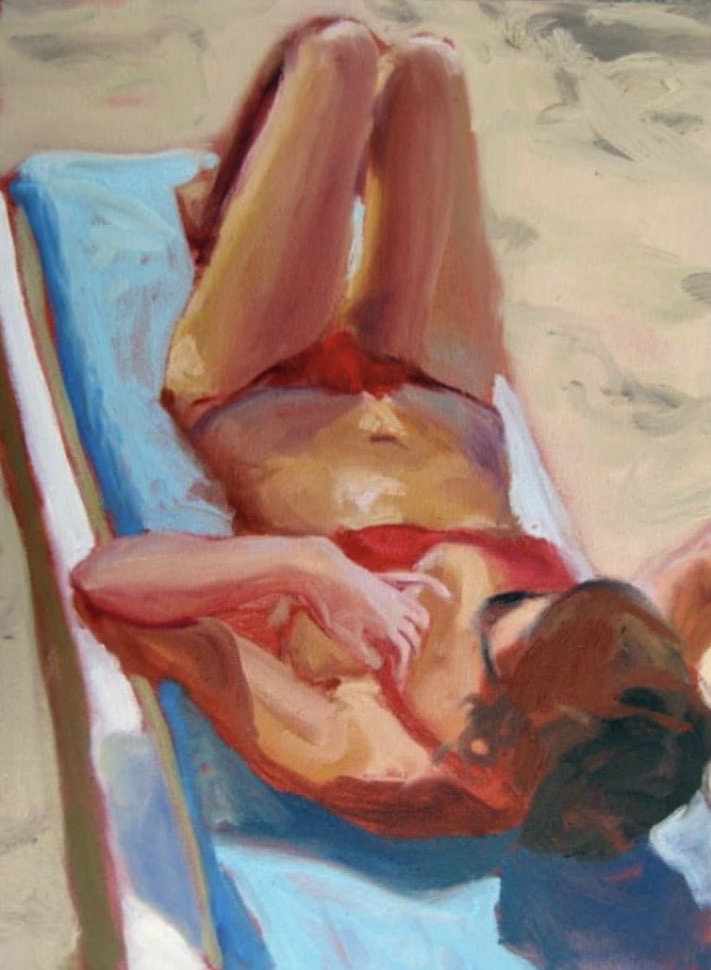 Inspired by artists like Cecily Brown, Nicole attended the New York Academy of Art, describing the two years in New York where she gained a masters, as the best two years of her life."The camaraderie with my mom is inspirational. I loved rubbing elbows with other artists in Grad School at the New York Academy of Art." she tells me. During this time she married, and after graduating from NYAA, she won a residency at the legendary Eden Rock in St Barts. This was the bedrock of Nicole's career, working with Jane Mathews, joint owner, and supervisor and art dealer Nathalie Clifford owner of Space Gallery, St Barts. Nicole went on her own, she describes the experience as finding her calling, and painting non stop, all her work she made there was sold, selling to the affluent travellers.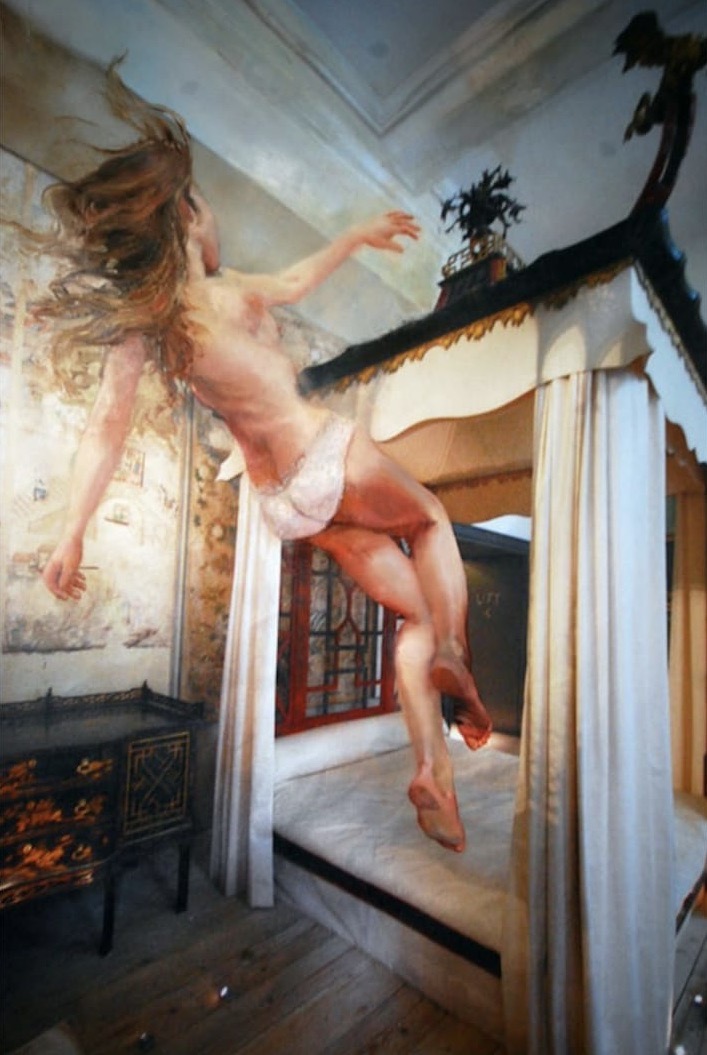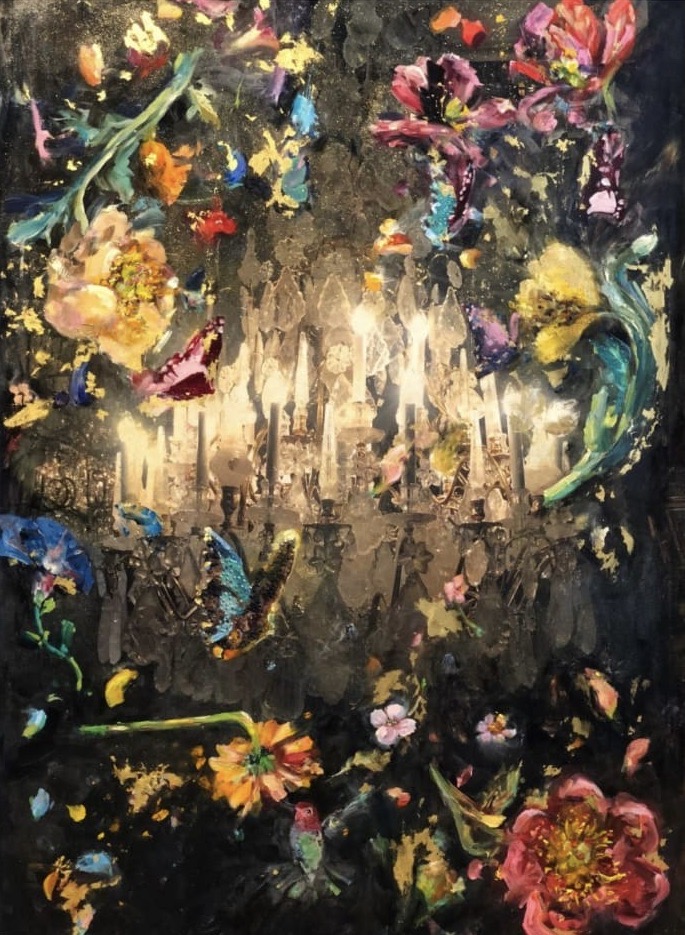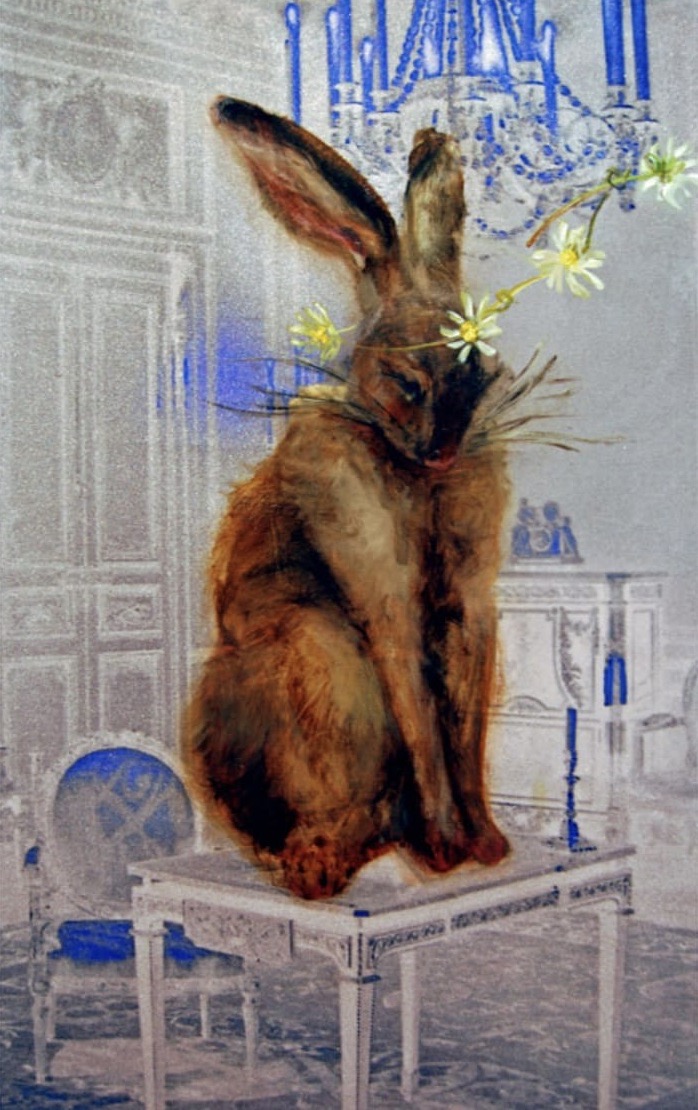 When I asked her what she considers the factors to love an artwork, "It's like attraction, it's instant and undefinable" she exclaims. In 2011, she left New York with just her suitcase, for Fulham in London, hiring a studio at Gasworks Gallery, money was tight, and this time was spent sleeping on an air mattress in the space where she painted. During an art exhibition at the academy, the director of the Sloane Fine art Gallery, featured Nicole's first solo show in Manhattan, curated by Alix Sloane. Nicole stayed in residency in Fulham till 2017, before returning to California, she met her partner, that same year before returning to the UK, to live in Henley on Thames, 2019-2022, she now is packing up her bags again, to return to her hometown in  California.
I asked her if she could own one work of art what would it be? "This question makes me excited as there are so many" she exclaims. "Choosing one, I would love L'Origine du monde by Gustave Courbet." Then I asked what her myths are.  Nicole quotes, Joseph Campbell. 'Artists are the myth makers of today' and Oscar Wilde 'Wickedness is a myth invented by good people to account for the curious attraction of others.' When I asked her what she considers her greatest achievements  so far "I've faced hardships while searching for inspiration, I have moved from county to country over and over and continued to create and exhibit year after year after year. I also love that my favourite painting "Uncaged" hangs in the palace in Monaco. Through that painting I manifested true love and it came."
Interview: Antoinette Haselhorst