Florencia Fraschina
Florencia Fraschina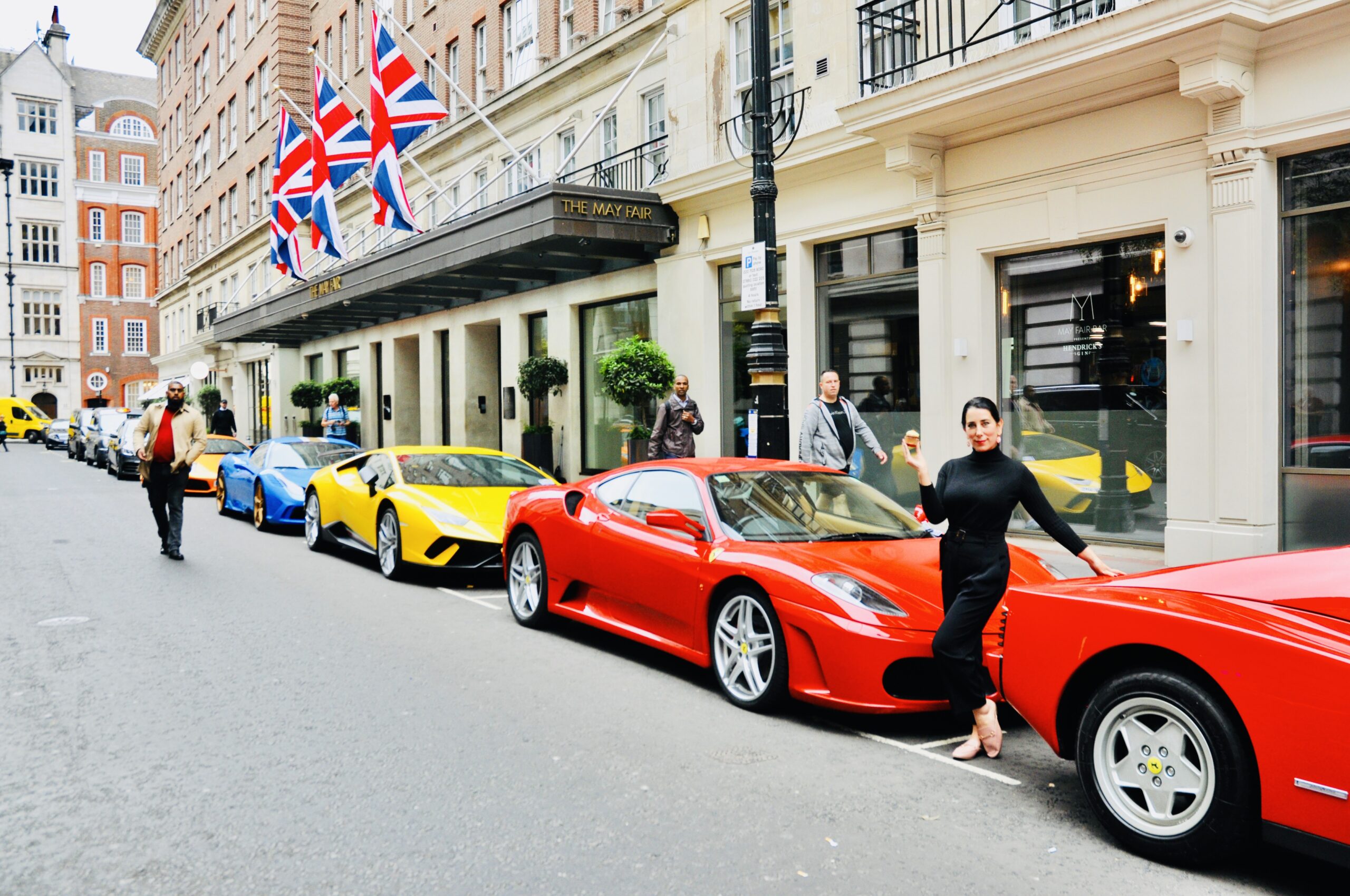 There is a strong representation of the desires of opulence and hedonism in Florencia's paintings, however subtly orchestrated in sometimes the most ordinary observations of people relaxing. They are embellished in almost fictional fantastical settings with cartoon like figures, colourful, imposing and mythical, with an energy bringing characters to creatures. The passionate emotion that resonates in Florencia's paintings unfold like a story, the more you look the more the subtleties and innuendoes reveal themselves. Within the hedonism lies multiple complexities in human relationships, with symbols and metaphors. She reveals to me that she doesn't think about a style rather using classical techniques to reflect on contemporary issues. "I never sought to develop a style because I don't limit myself to anything". Some of her figurative works are more obviously demonstrating passion and desire, however the bold surrealist approach in her more abstract work, revealing sometimes raw and unsettling representations that resonate the alliances and desires of human interaction. These abstract works observe a more intensely frenzied and sometimes disturbing side of humans in motion.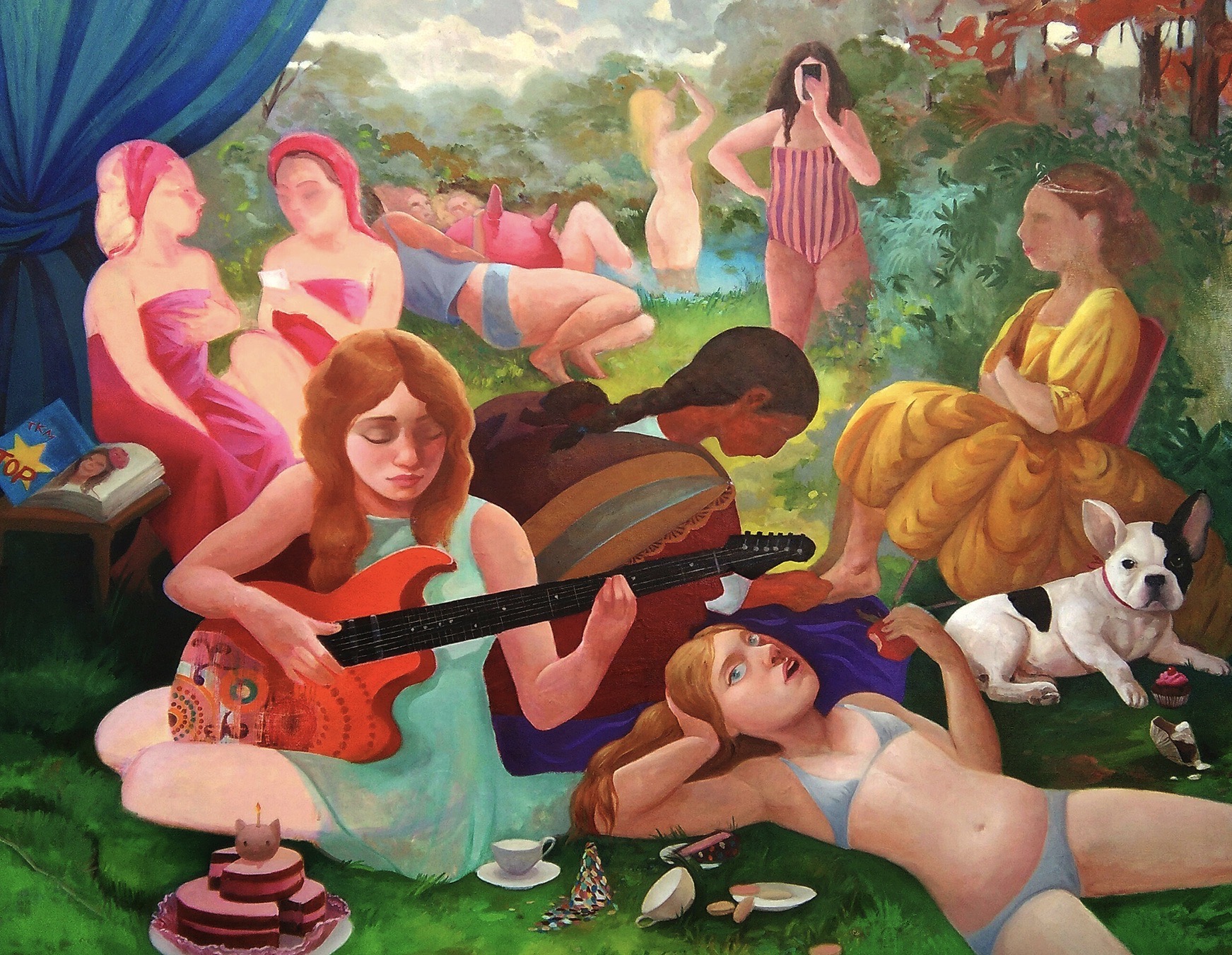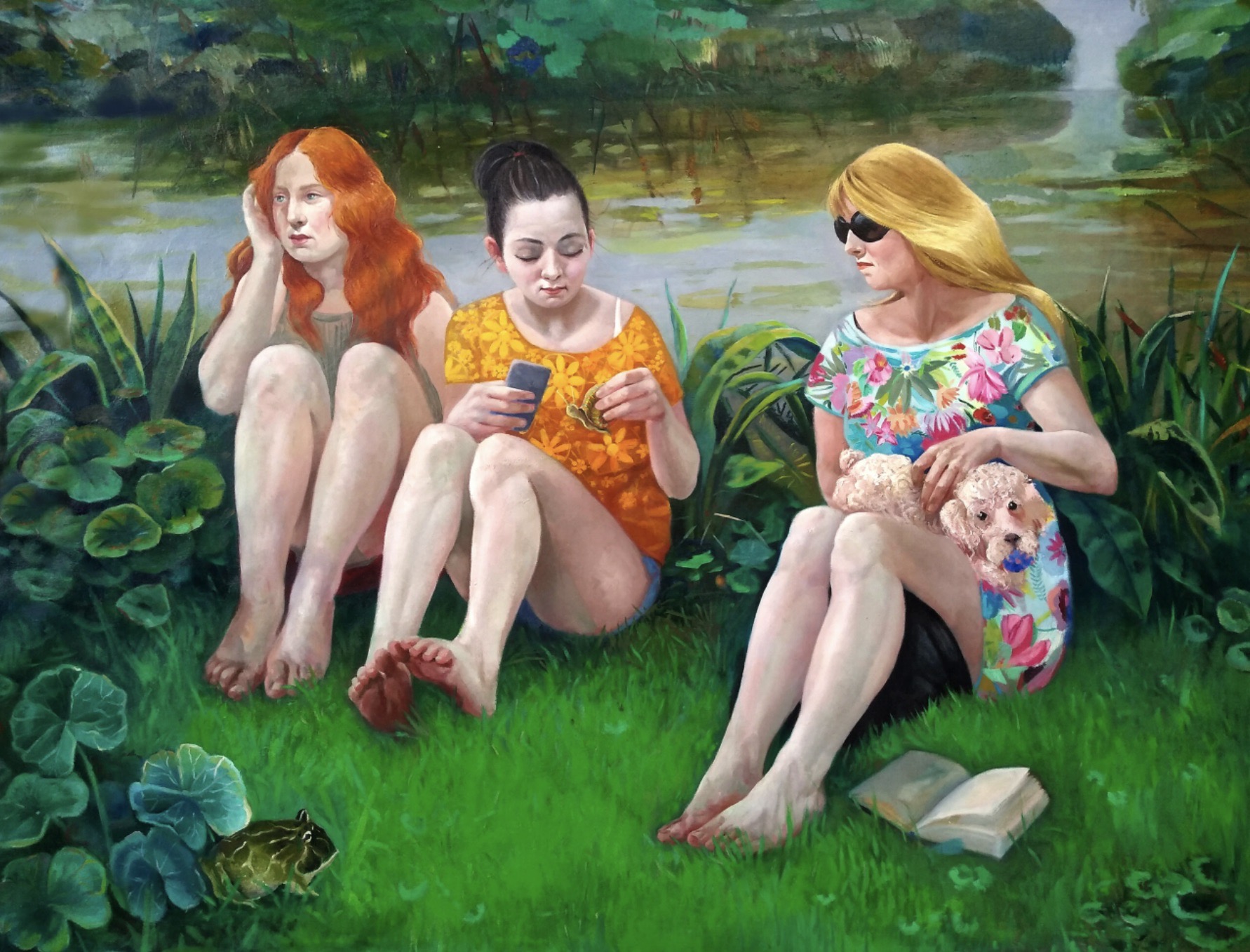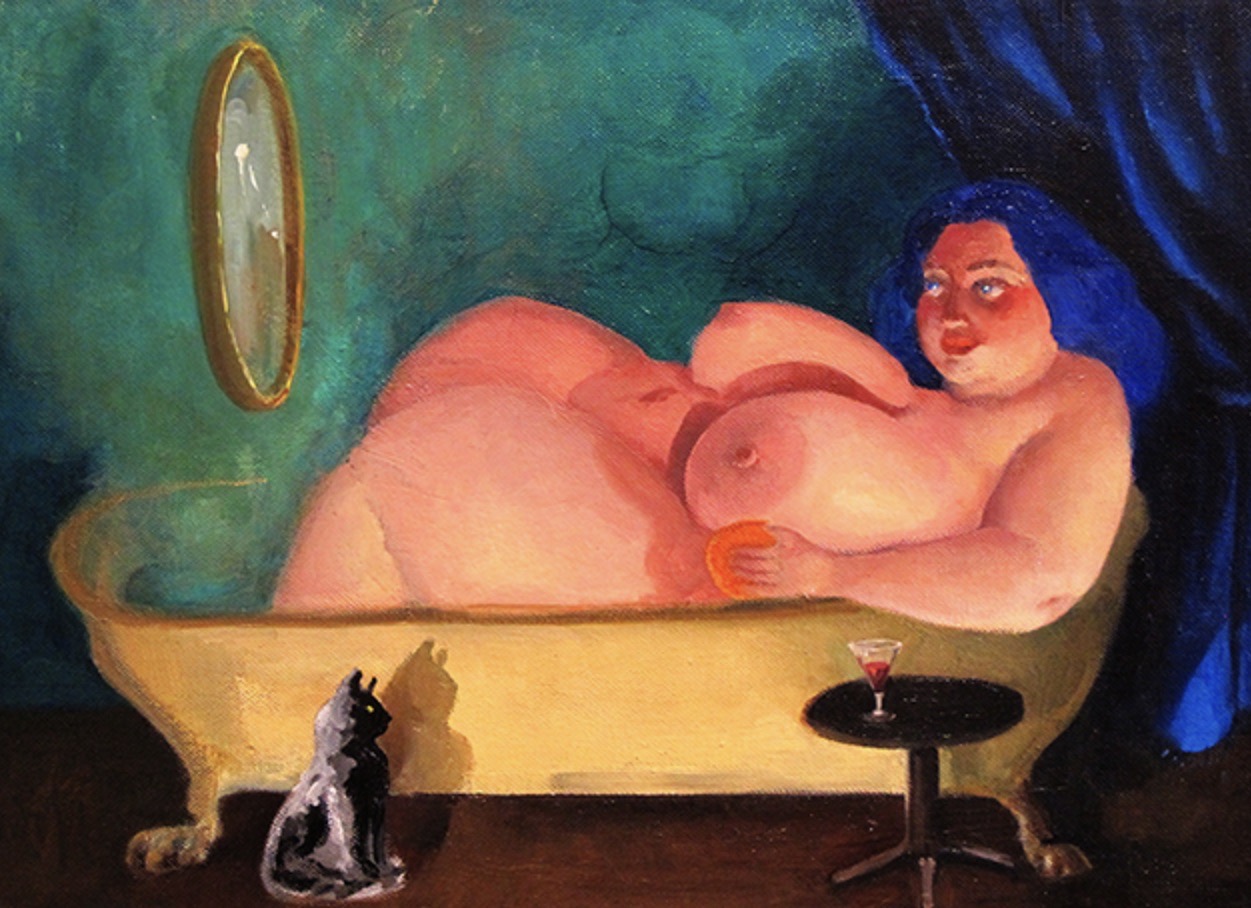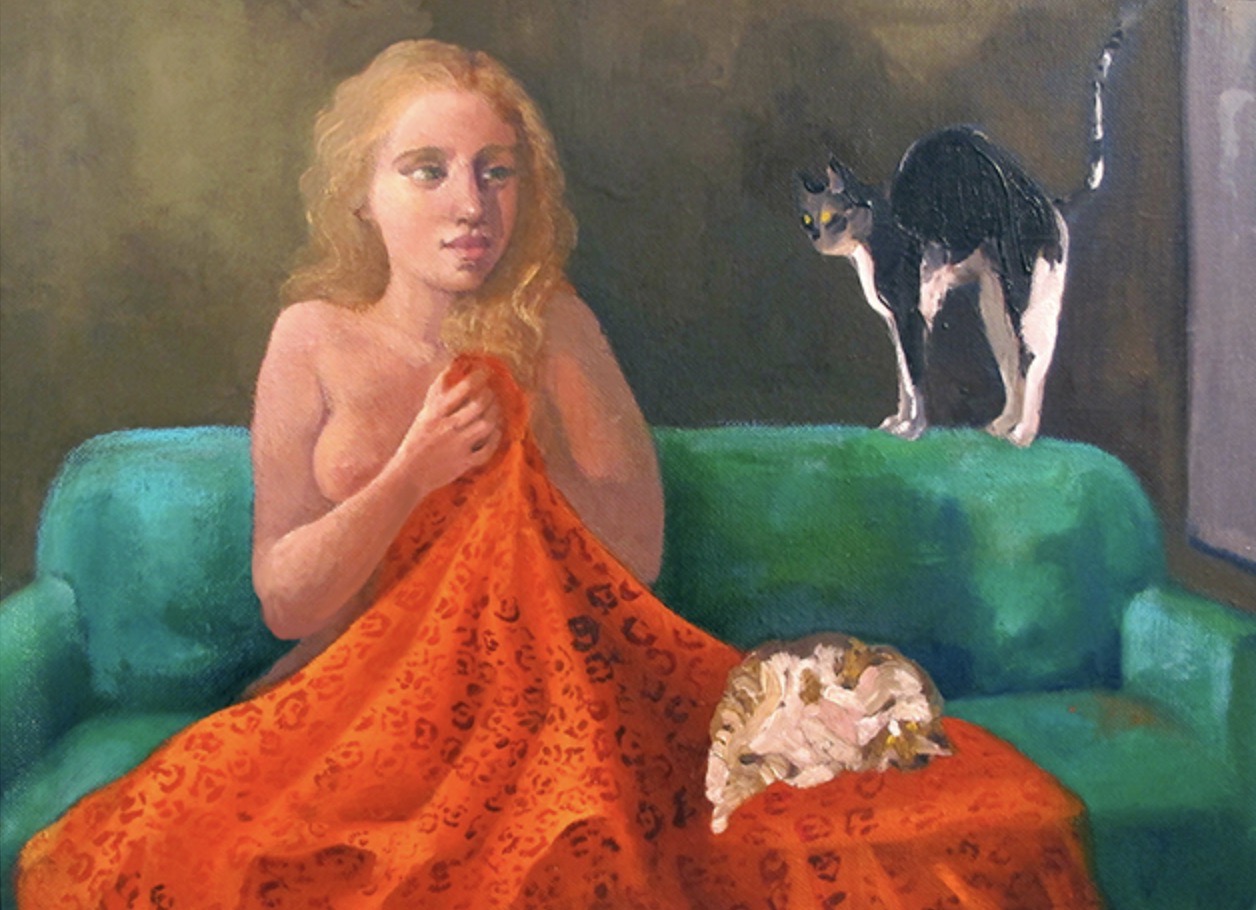 I am meeting Florencia with her partner in Green Park, in Mayfair London, it's pouring with rain and we meet in a coffee shop having tea. All the flags are out in preparation for the Queen's Jubilee, and the atmosphere is exciting. Her partner Pablo helps with translation. Florencia talks to me about her life growing up in Mar Del Plata in Argentina where she was born, her mother a maths teacher and her father a doctor who was part of the Medical Corps during the Falklands war, and as a strategic diver rescuing navy submariners. Florencia, talks about how she travelled extensively with her family, whilst living in Europe, her father's job in the medical profession meant they spent time living in France, when she was eight, moving around residing in various towns, visiting Spain, Switzerland, Italy and Holland. Florencia recalls touring art galleries and museums with her family in the cultural hub of these cities. "My relatives loved art and where very interested in visiting art" she tells me. "There is a strong influence and love of art in our family" she emphasises. "I believe that expression through art is a very primary need in human beings, some of us experience it in a contemplative way and others through doing" she explains.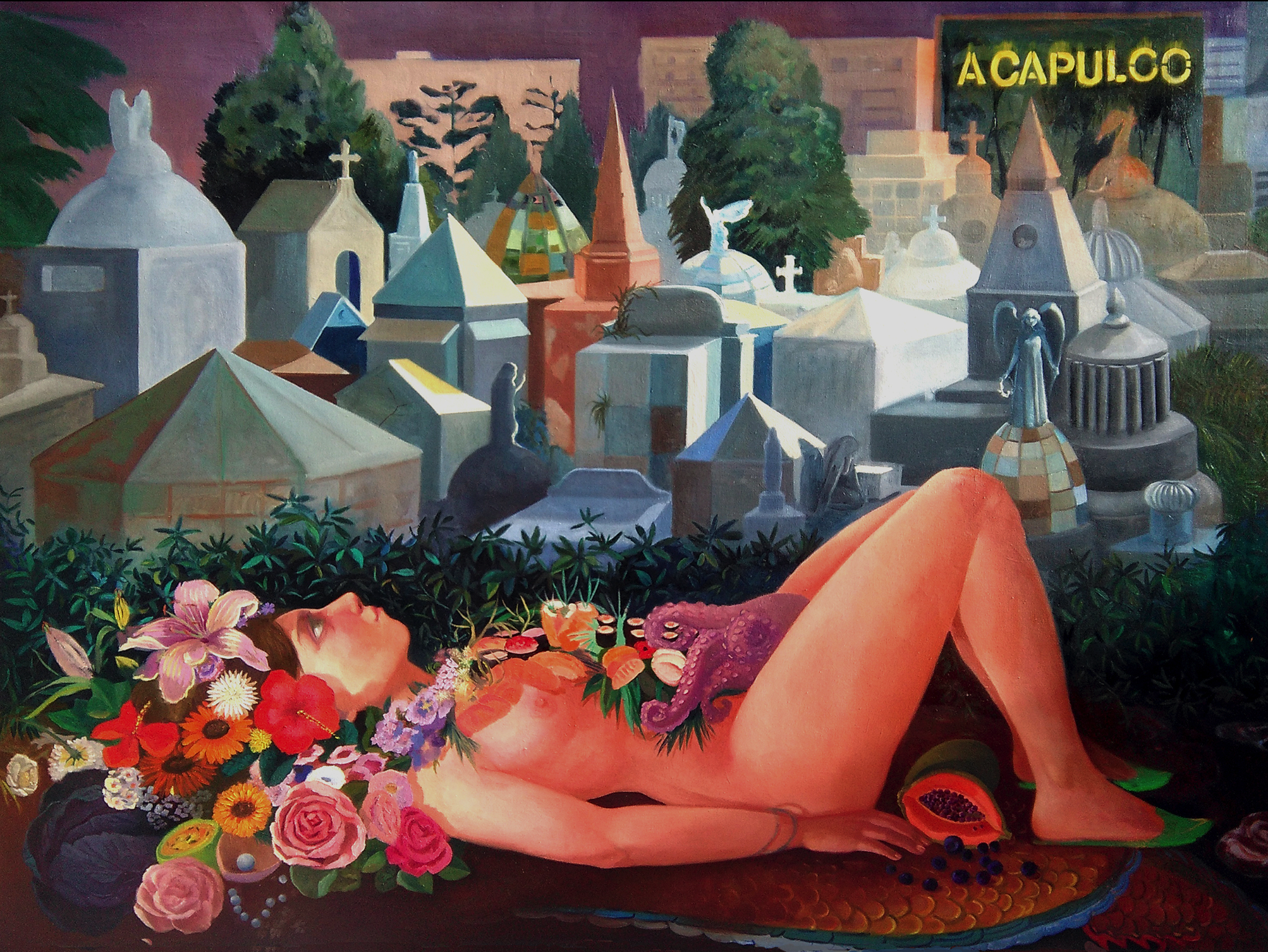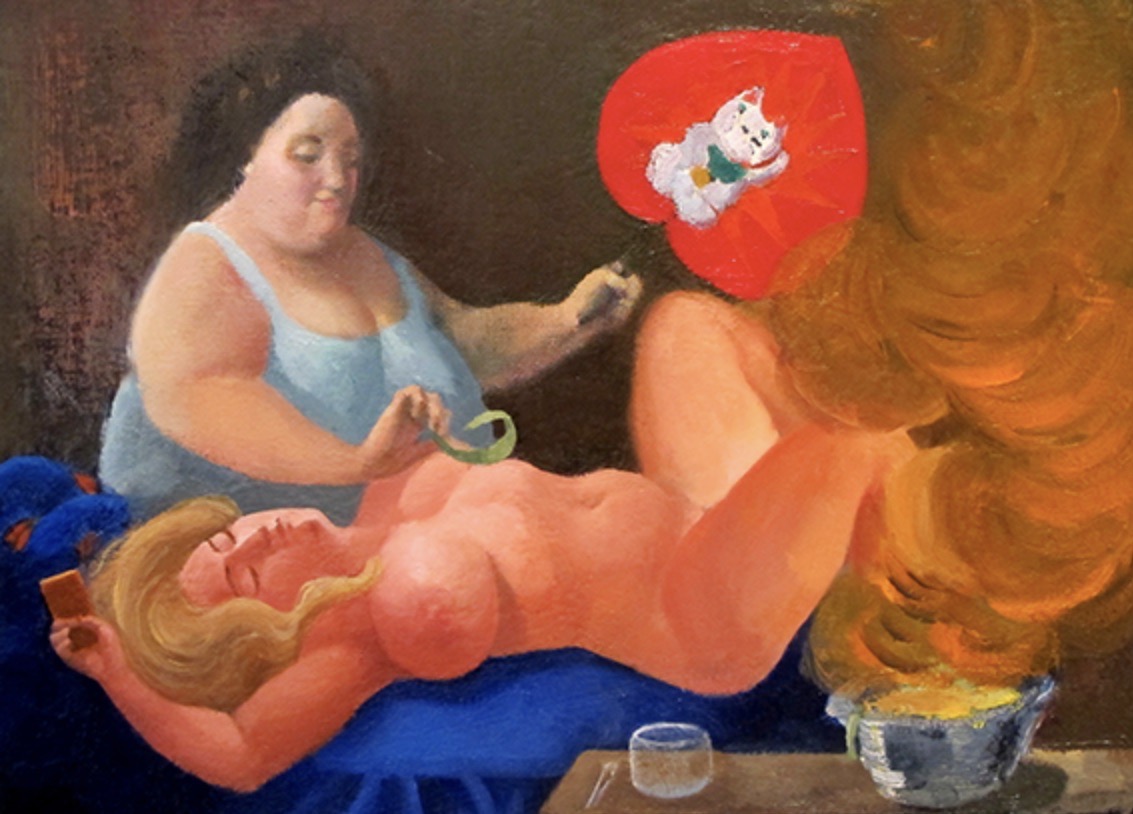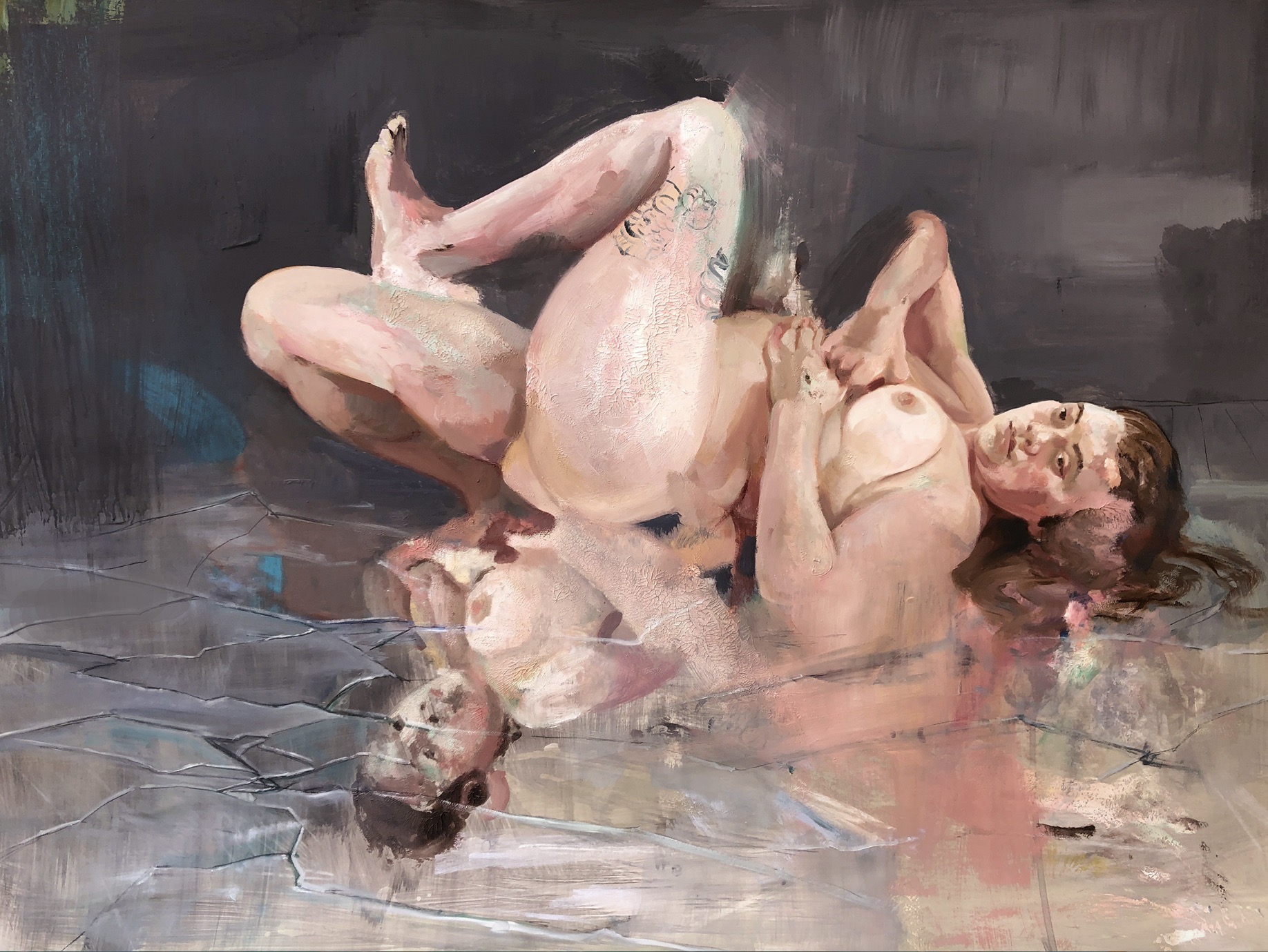 When the family returned to Argentina in the 1980s, it was during the National Reorganisation Process. The military dictatorship government had taken over, and her father went to war, her mother fell ill with cancer. Florencia describes the atmosphere in Argentina with its oppression and repression; during which military and security forces which included right wing death squads, hunted down any political objection and anyone believed to be associated with socialism or left wing parties. Florencia attended a catholic school, she describes herself as always drawing and painting since she was a child. I asked her what her father said when she told him she wanted to be an artist "choose another profession" he said, my parents thought artists don't earn a living, Florencia explains. We discuss this, the concept of earning a living as an artist, "They are missing the essential part of being an artist" she explains how too many artists are just trying to sell their art and it's easier to copy and to follow a style of fashion she emphasises "It's actually about inner freedom and to be brave and to investigate and follow your own feelings and go through a bad moment."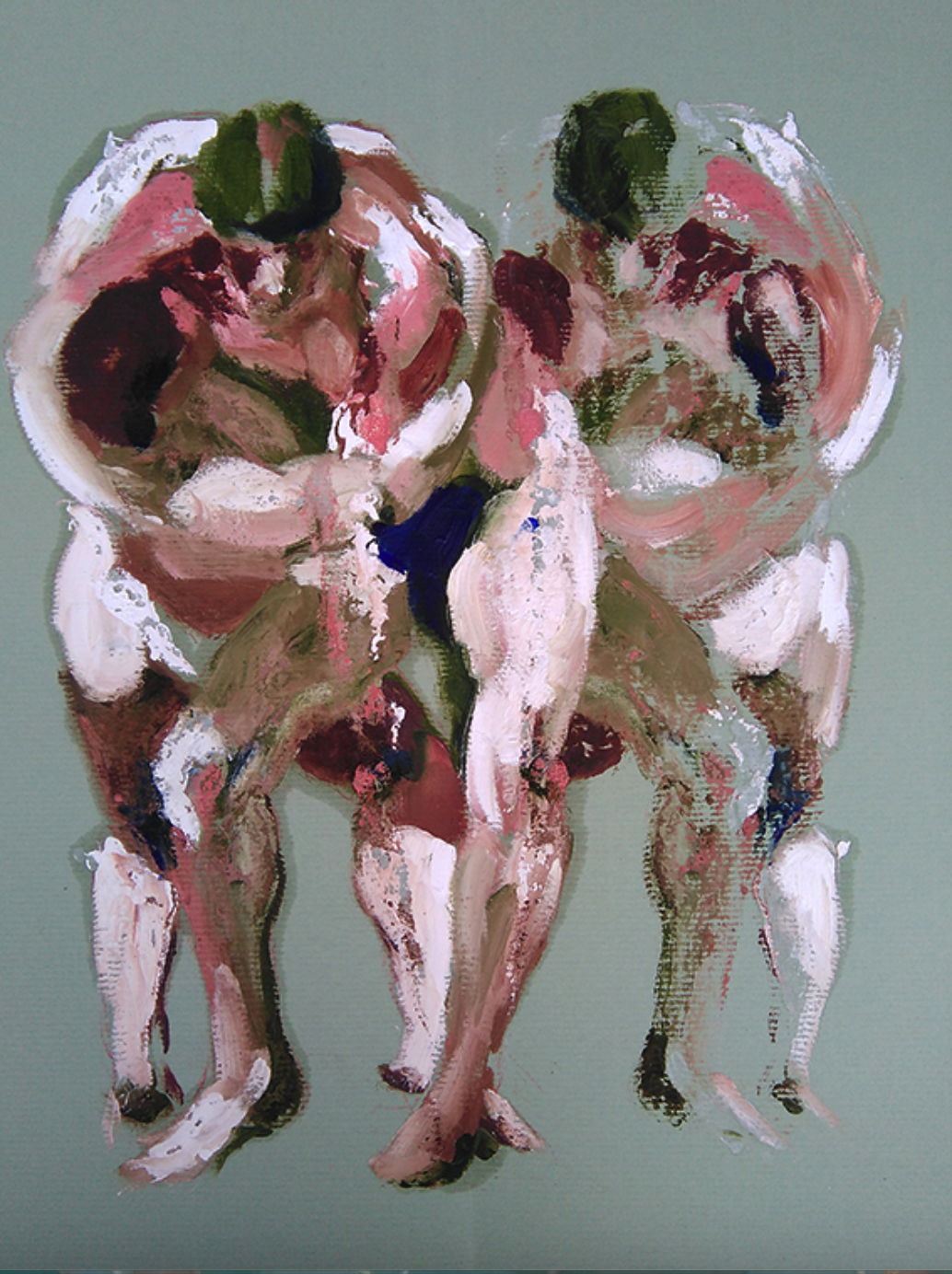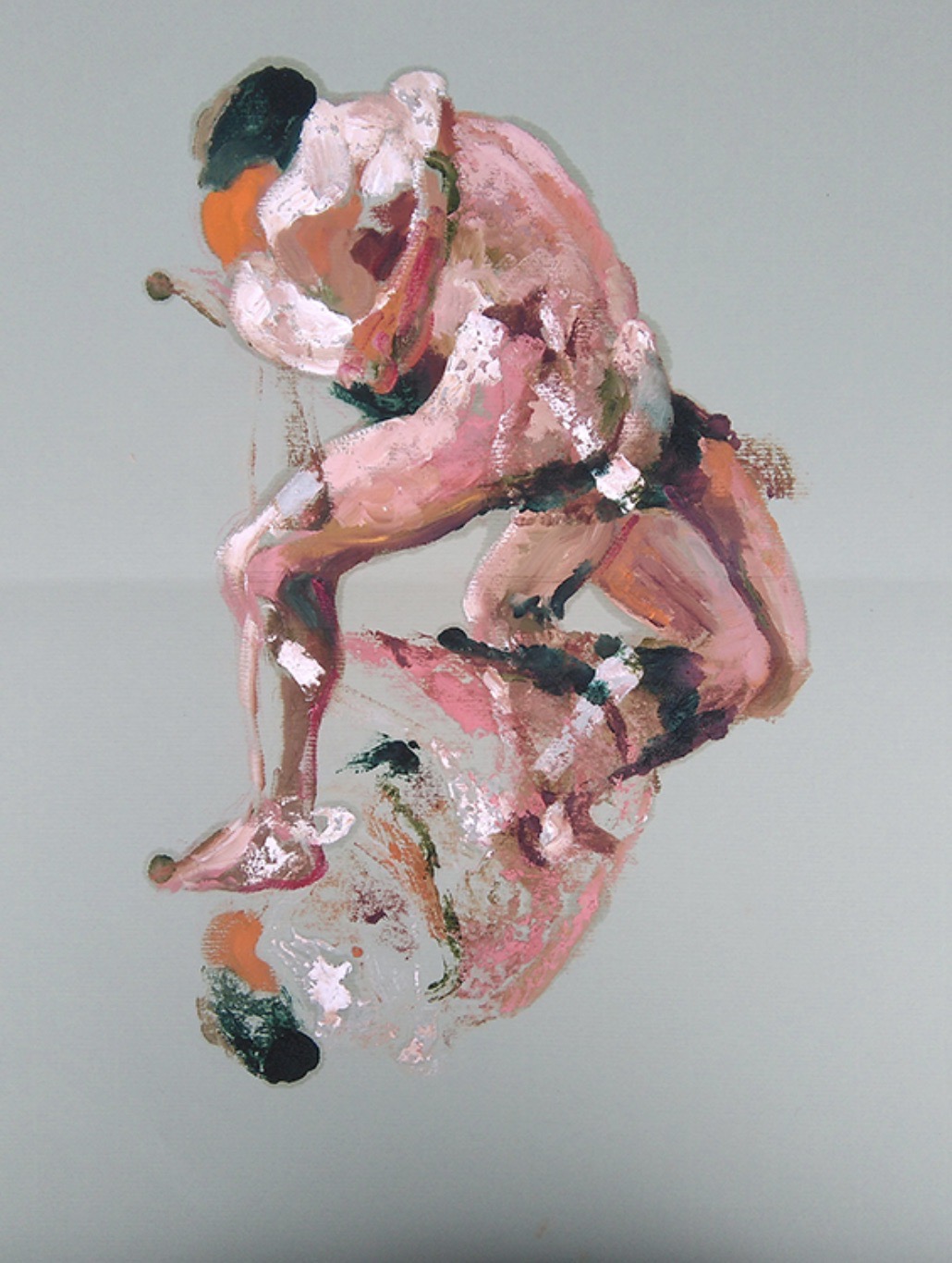 At 19 she moved to Buenos Aires and attended the National University of the Arts to study History of art and Fine art for five years, simultaneously doing a residency working with master painters, Mariano Sapia, Pablo Suares and Miguel Angel Vidal. After graduating from University, Florencia became pregnant, as a single mother she needed to work, living on her own in Buenos Aires. She worked in an interior design shop, and her son's grandfather took care of the baby. Then she married and had her second child. Her husband is also an artist, his work influenced her style, she tells me, in the way to paint anatomy. Whilst the children were growing up she assisted her husband and other artists as a colourist, specialising in colour. "I am passionate about colour as a vibratory energy and I studied it specifically, I even wrote essays about techniques and colour theory" she explains "Working well with colour is the most difficult thing in painting, you have to learn to manage those energies". This explanation translates itself well when viewing her landscapes, and her figurative work. During her marriage she was painting, but never showed her work to anyone.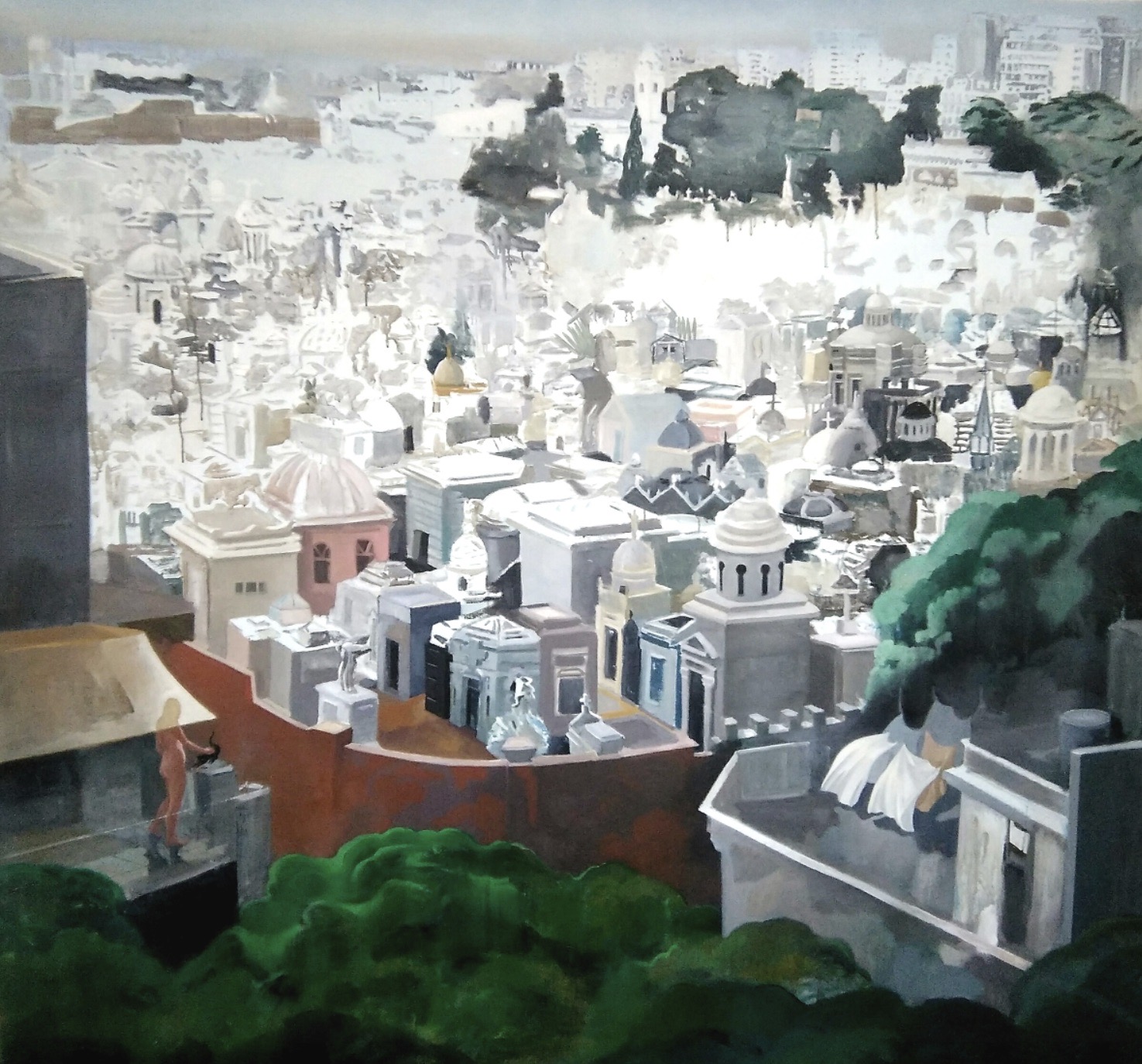 When she divorced her husband 12 years ago, she began to focus on showing her artwork. She started placing her pictures on Social media, and the comments and support she received encouraged her. Then the owner of a gallery in Buenos Aires recognised her work, and invited her to show her paintings. From there she started to exhibit her artworks in Museums, and galleries in France, the United states and Argentina.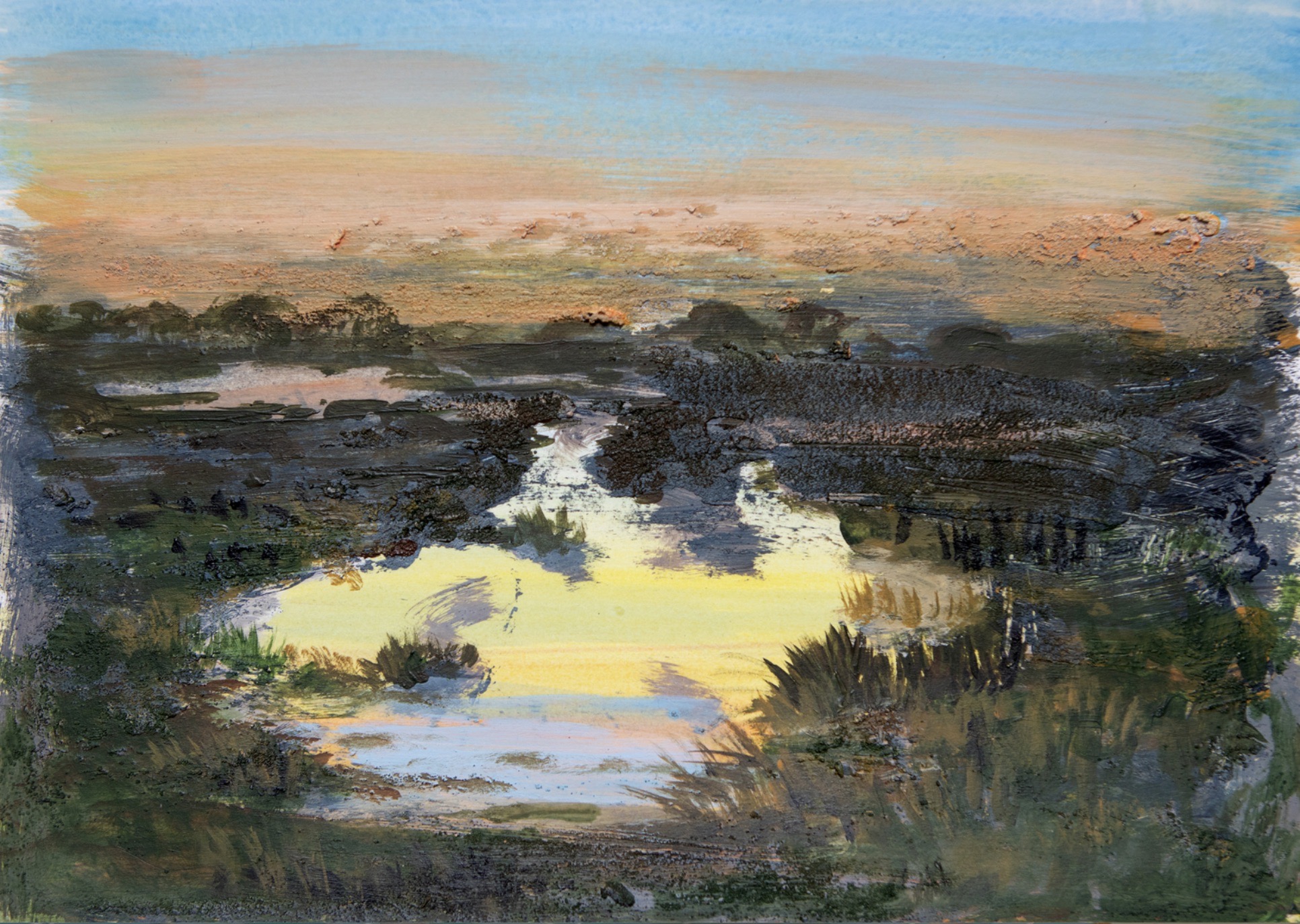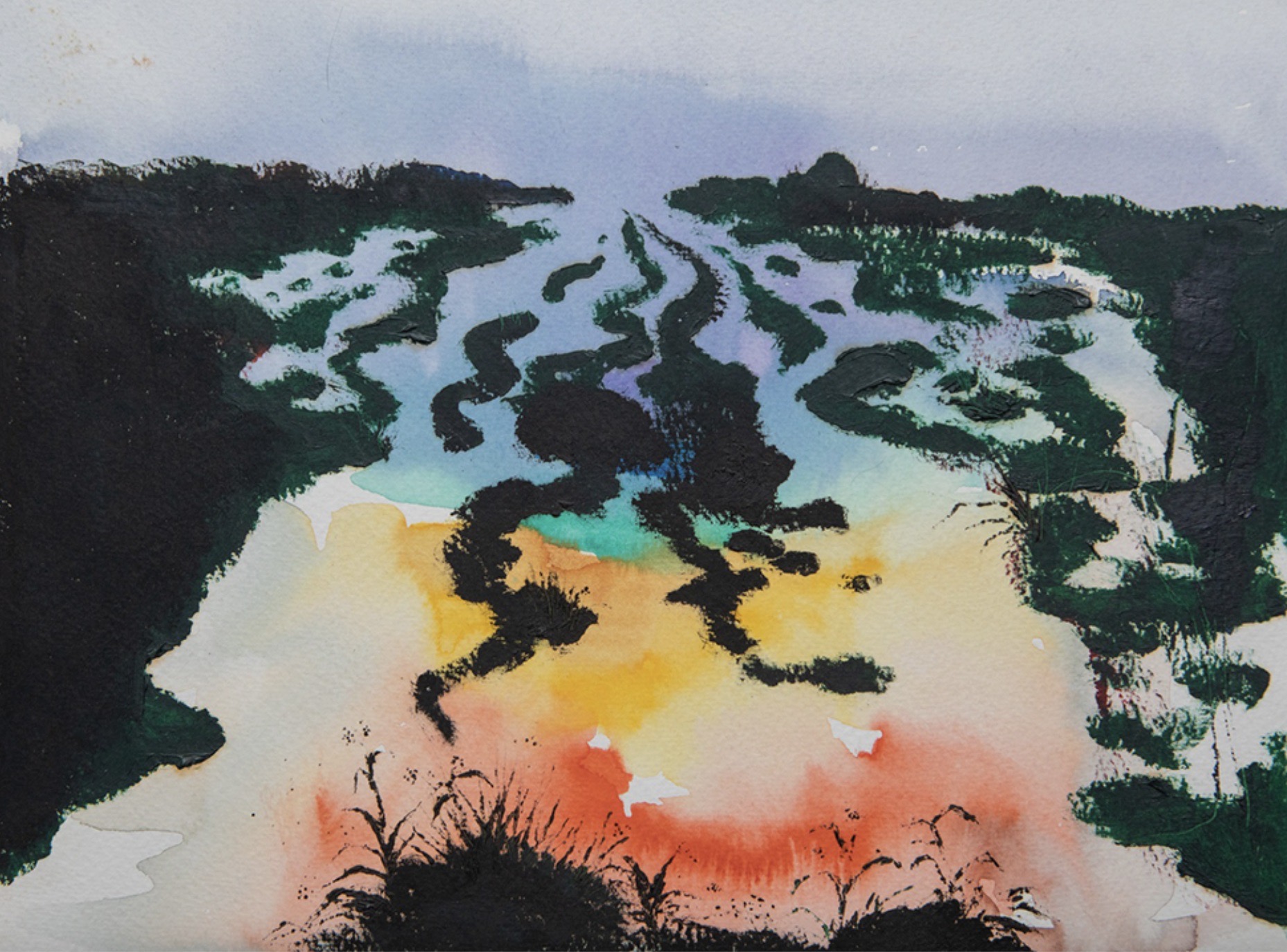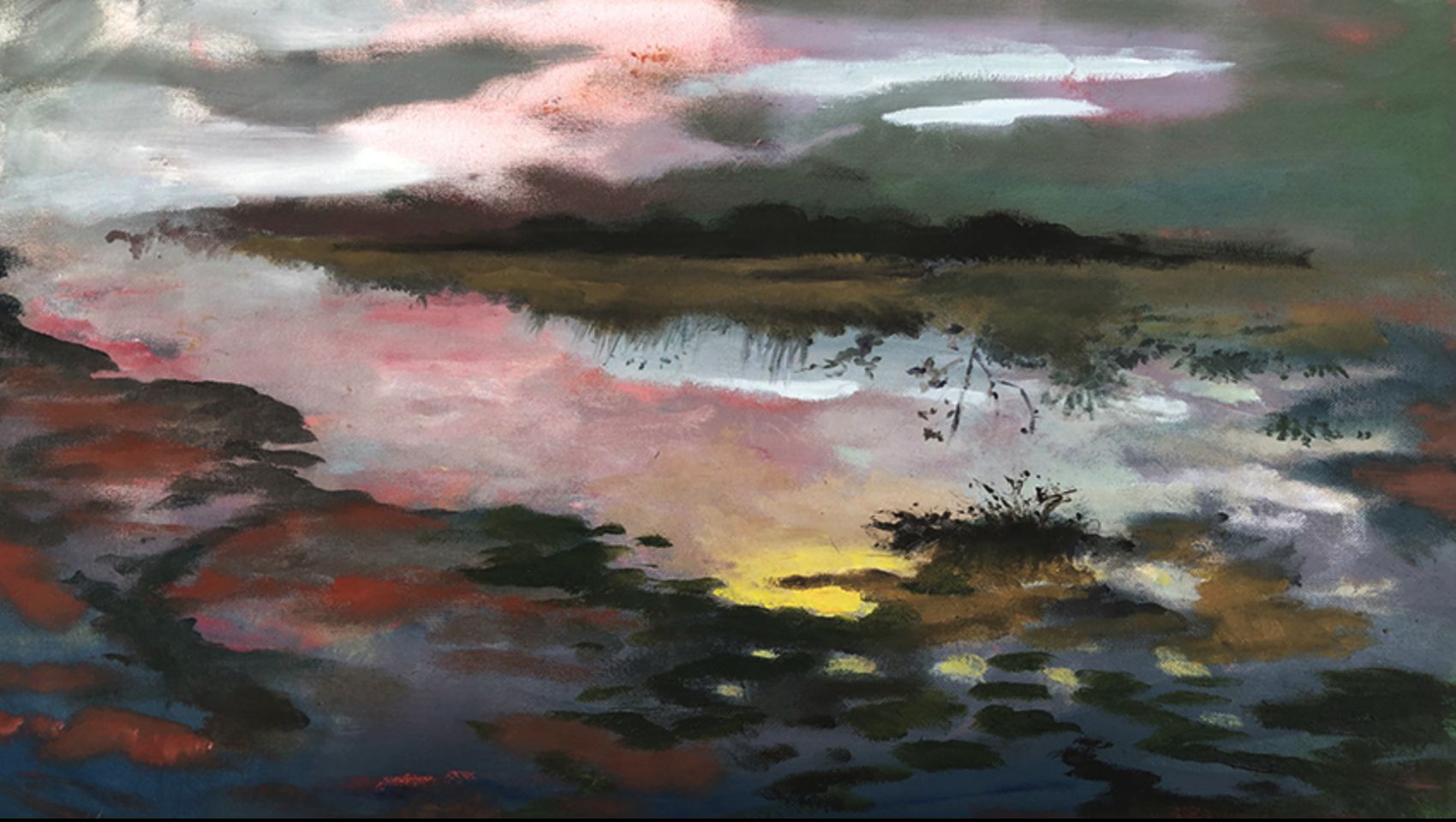 I asked Florencia what or who inspires her art, "Everything I live, what I perceive, literature, the history of my country, nature, the history of art, so connected to the history of human beings". She describes how watching a video of an octopus unscrewing a bottle in a video, "To free itself and gracefully expand its joyful monstrosity; this made me reflect on the condition of woman, or the female body, and a set of works emerged". These works were exhibited at her solo show titled 'Medula'. This year Florencia was invited to the opening by a museum in the United States, who had acquired a small work of hers in 2014, the exhibition including artists she greatly admires, such as David Hockney, William Kentridge, Pablo Picasso and Alex Katz, among others. She has additionally received first prize from the Banco de la Nación in Argentina. Plus she is additionally a professional tango dancer, touring the world with her dance partner, when she isn't in her studio painting.
Interview: Antoinette Haselhorst