Grishma Khodaria
Grishma Khodaria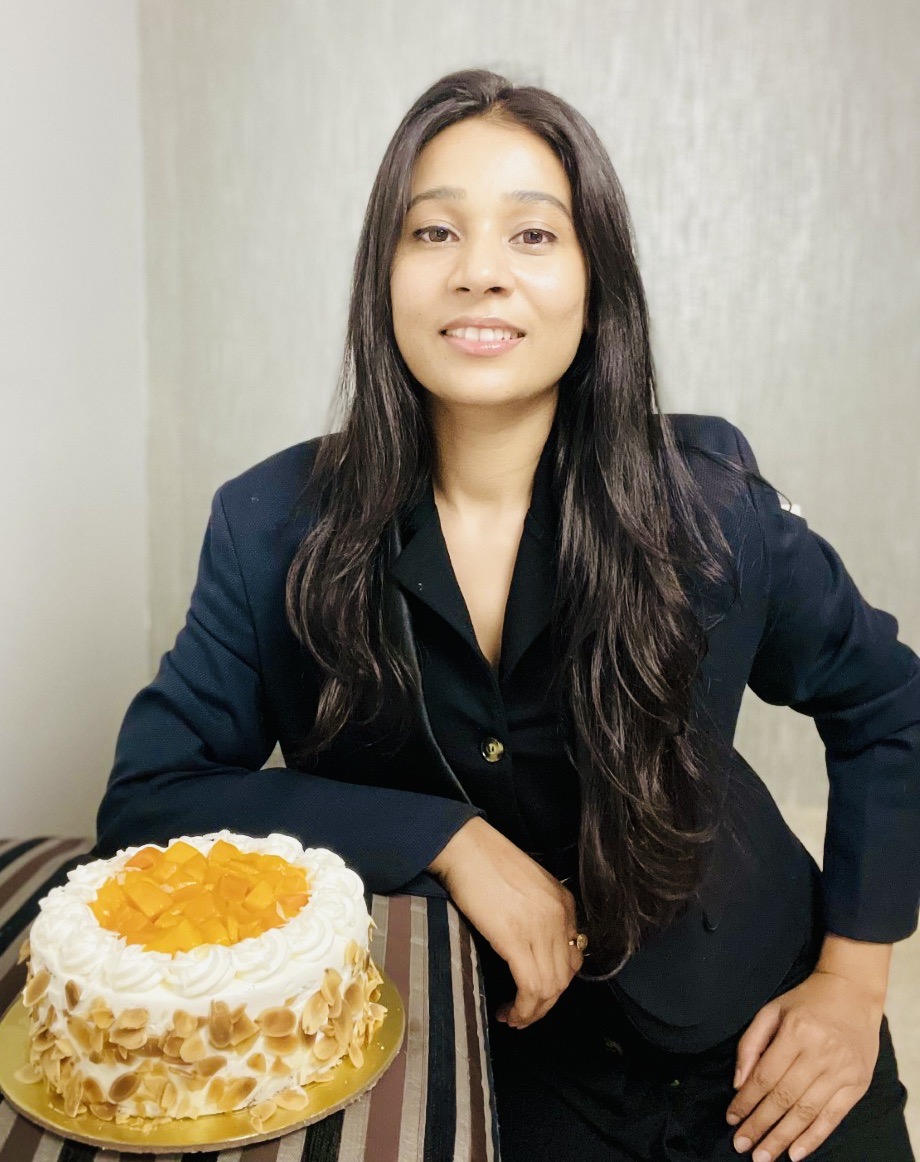 I was introduced to Grishma by a friend in New York, she is predominately recognised as an art critic for her art talk show, The Art Whale Series, talking to artists globally on Instagram LIVE. However she is actually an artist herself. When I researched her work, I was struck by a powerful female narrative, with a striking view on multiculturalism with a spiritualist core. It's as if she has combined all the traditions of the global stage and created her embodiment of the meaning of the world. It's simple, refined, elegant although hidden within are the little clues that allude to a cultural ideology, taking her own interpretation and holding onto something specifically that could represent a view of womanhood as a whole. Included are subtexts, whether it's a rose revealing some form of scriptures in its petals or her abstract expressionism, with an underlying account of the complexity of nature and the universe. When I asked Grishma, what it is she wanted to convey within her work, her answer is simple, "To convey happiness and joy, a wow moment" these are the primary adjectives Grishma communicates to describe her objectives, during our conversation. It is a refreshing outlook, she is clear that there is no intentional narrative, "I don't think narrative is that important, I feel work should be such that it should not require any other form to describe it or narrate it, just the work and the viewer."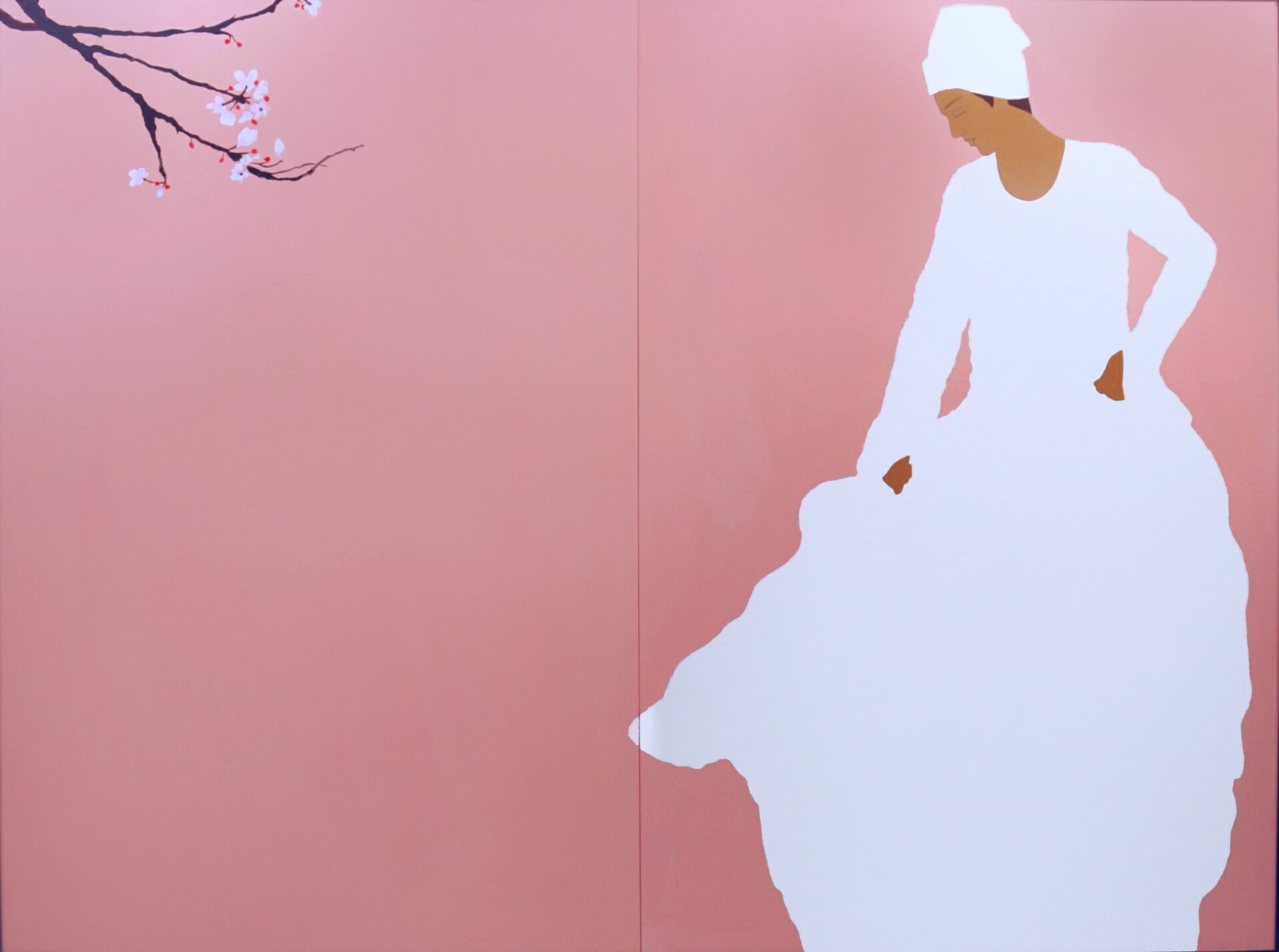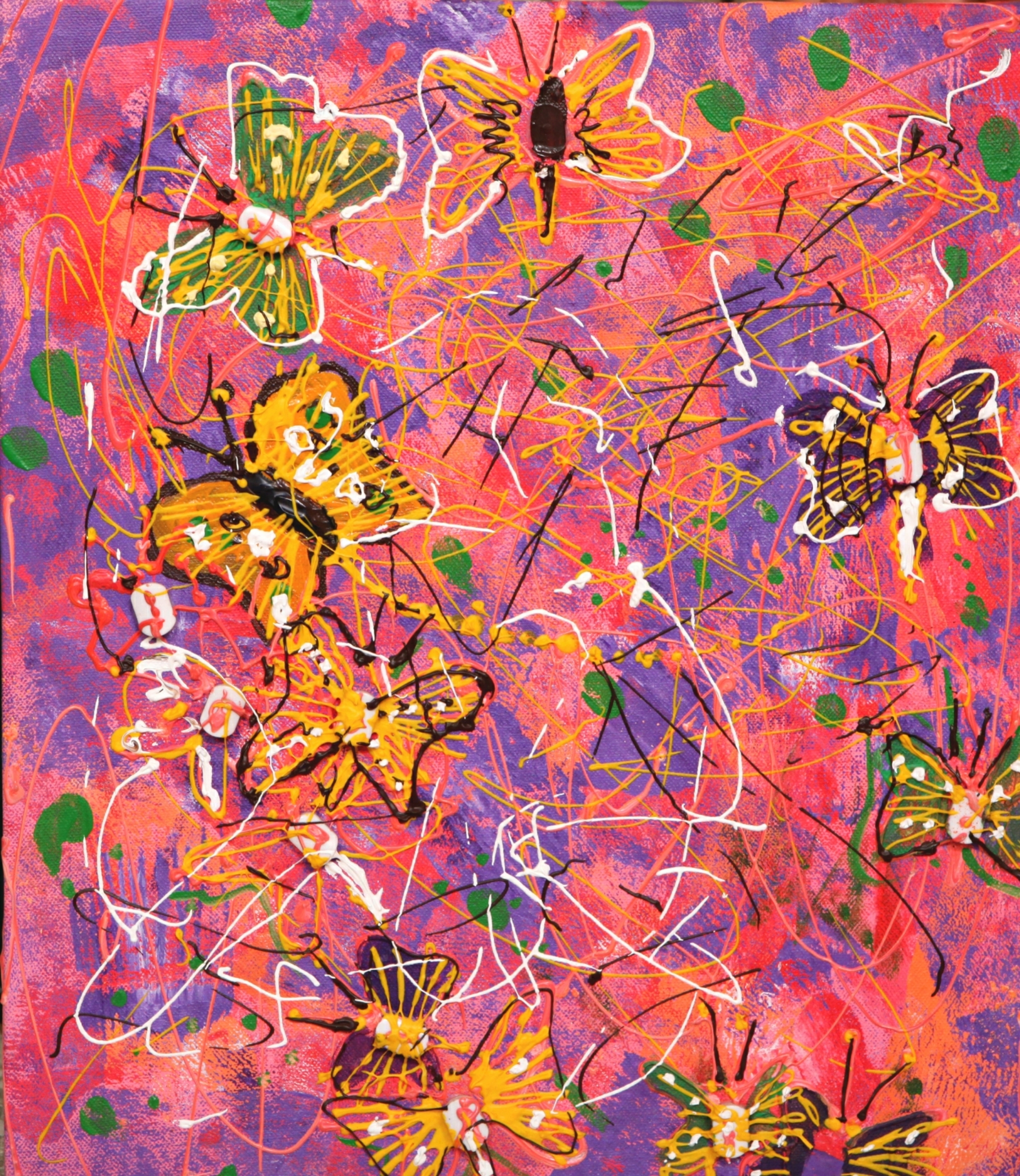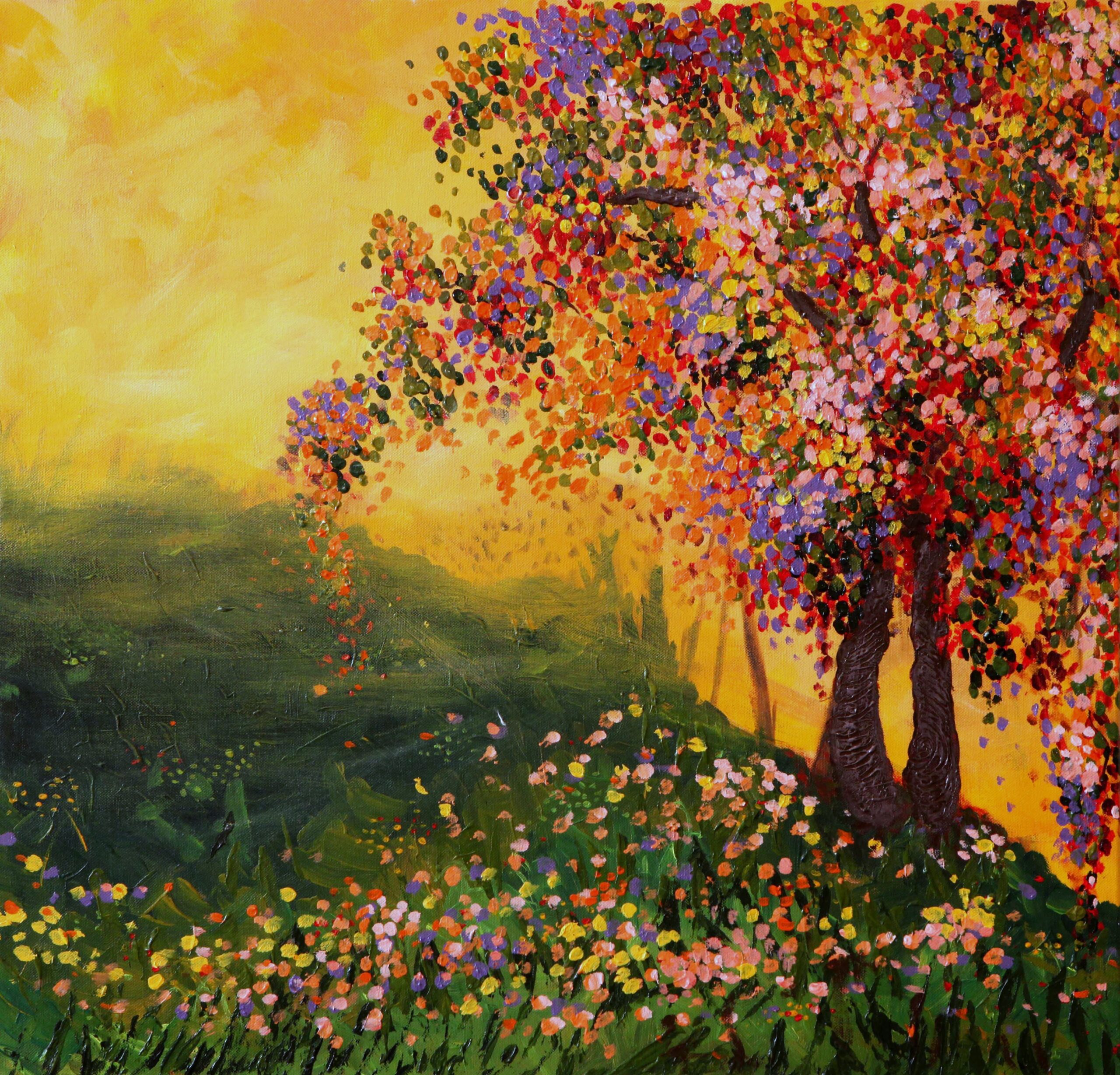 As an artist she does think about her ideas, for periods of time, she explains, conceptualising her thoughts and then strategically planning the artwork before applying paint on the canvas. "My work is focused more on creating a reaction on the very second in the viewer's brain" she explains. "As soon as he or she looks at it, that instant reaction to it, is something for which I invest my time and energy on the canvas". I asked what or who inspires her art, and Grishma describes the artist Gustav Klimt as one of her favourite artists, and if she could have any painting it would be Alphonse Mucha's artwork, however her biggest influences come mostly from her parents, education and upbringing. Grishma describes another important factor is dance and music "Which I personally practice, it gives me a wow feeling of craziness which I then use to create something totally crazy and out of the world as my basic idea for every painting", she tells me, however this also involves a moment of peace as well, which is her practice of stillness, observing the peace within when she completes a particular activity like after a dance session, she explains. "My interaction with people, how people react in different situations and how they perceive the world around" is something which is very important, she tells me "I am constantly observing different brains which gives me a clear insight about how they would react to a particular colour or element".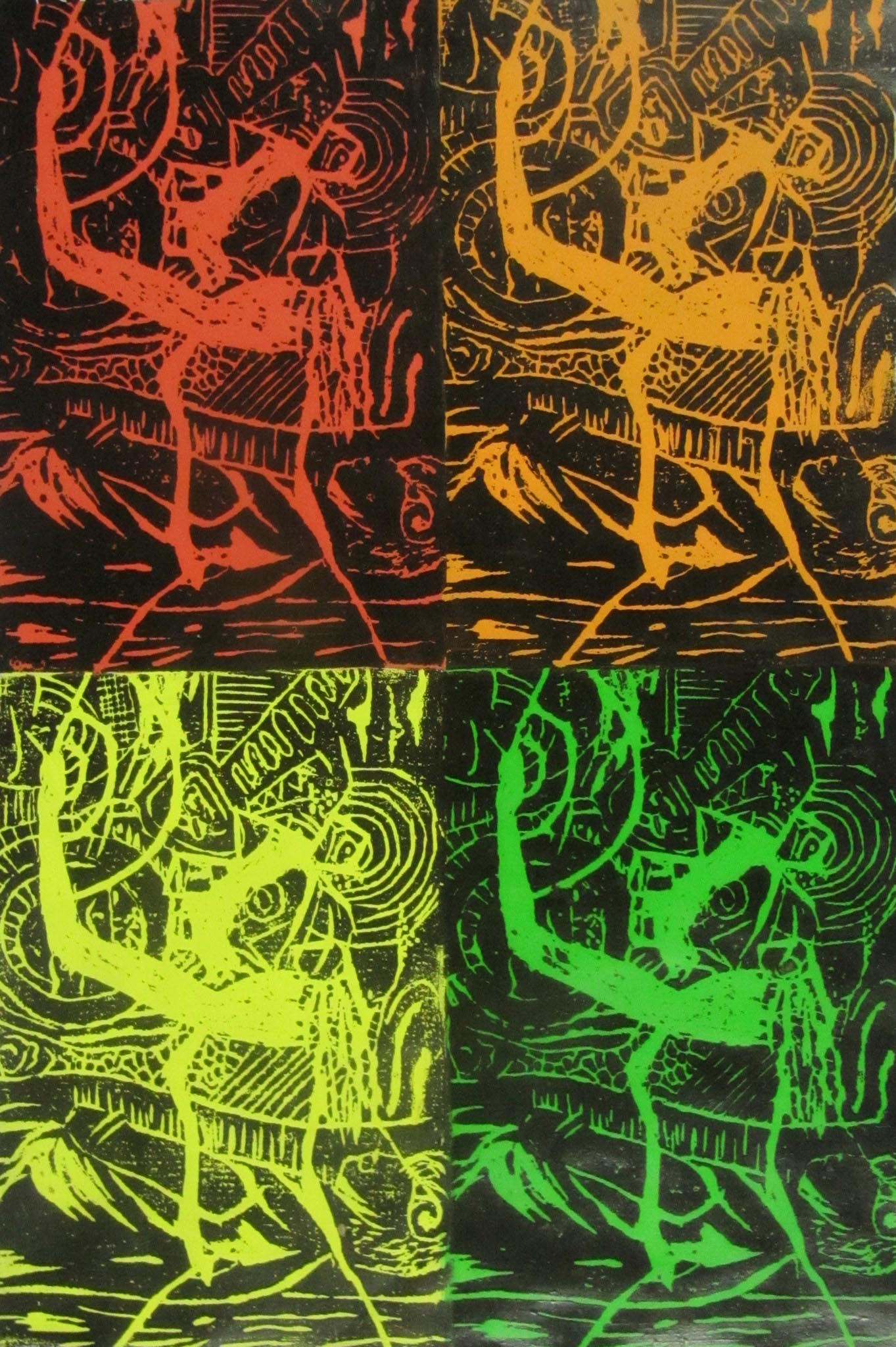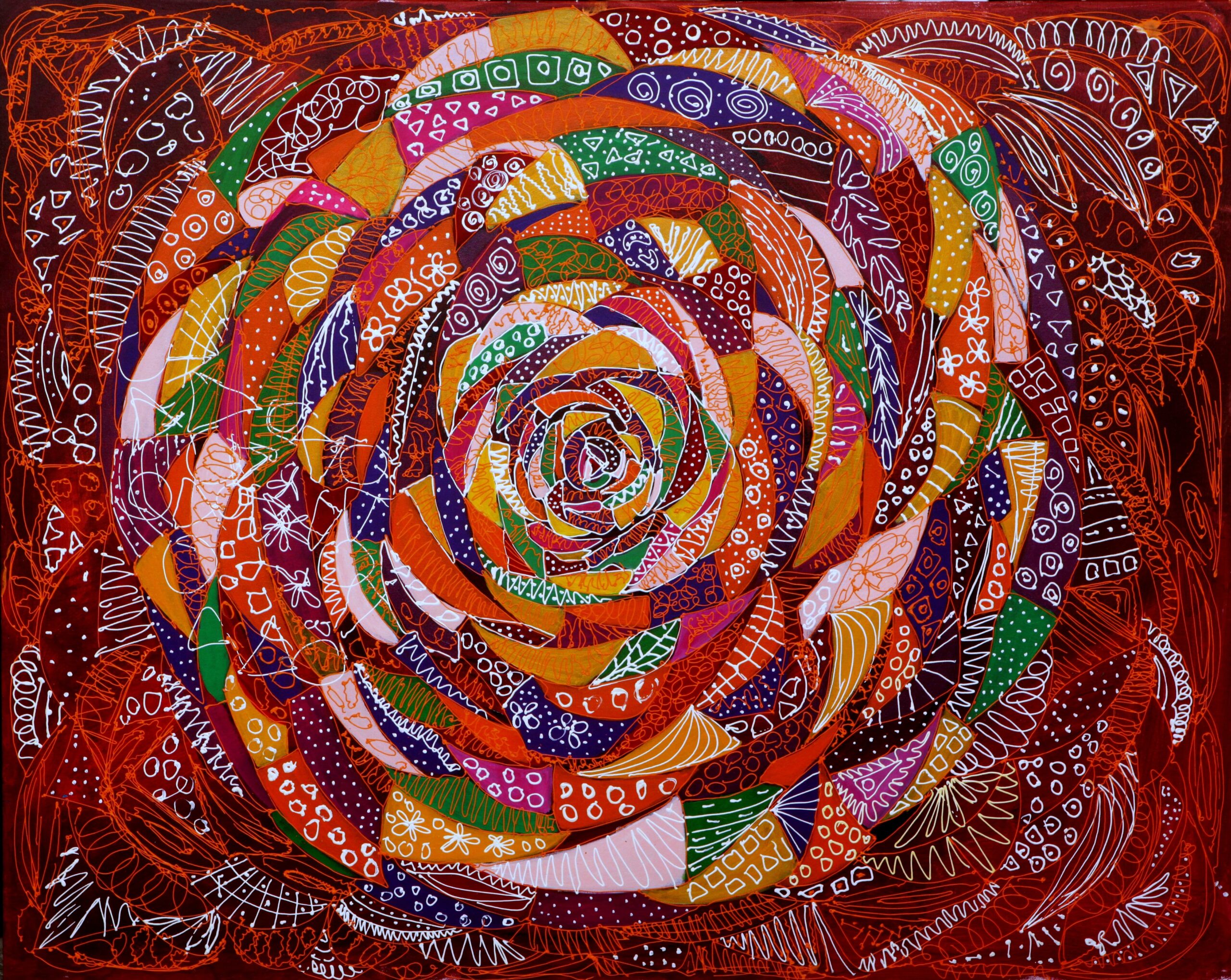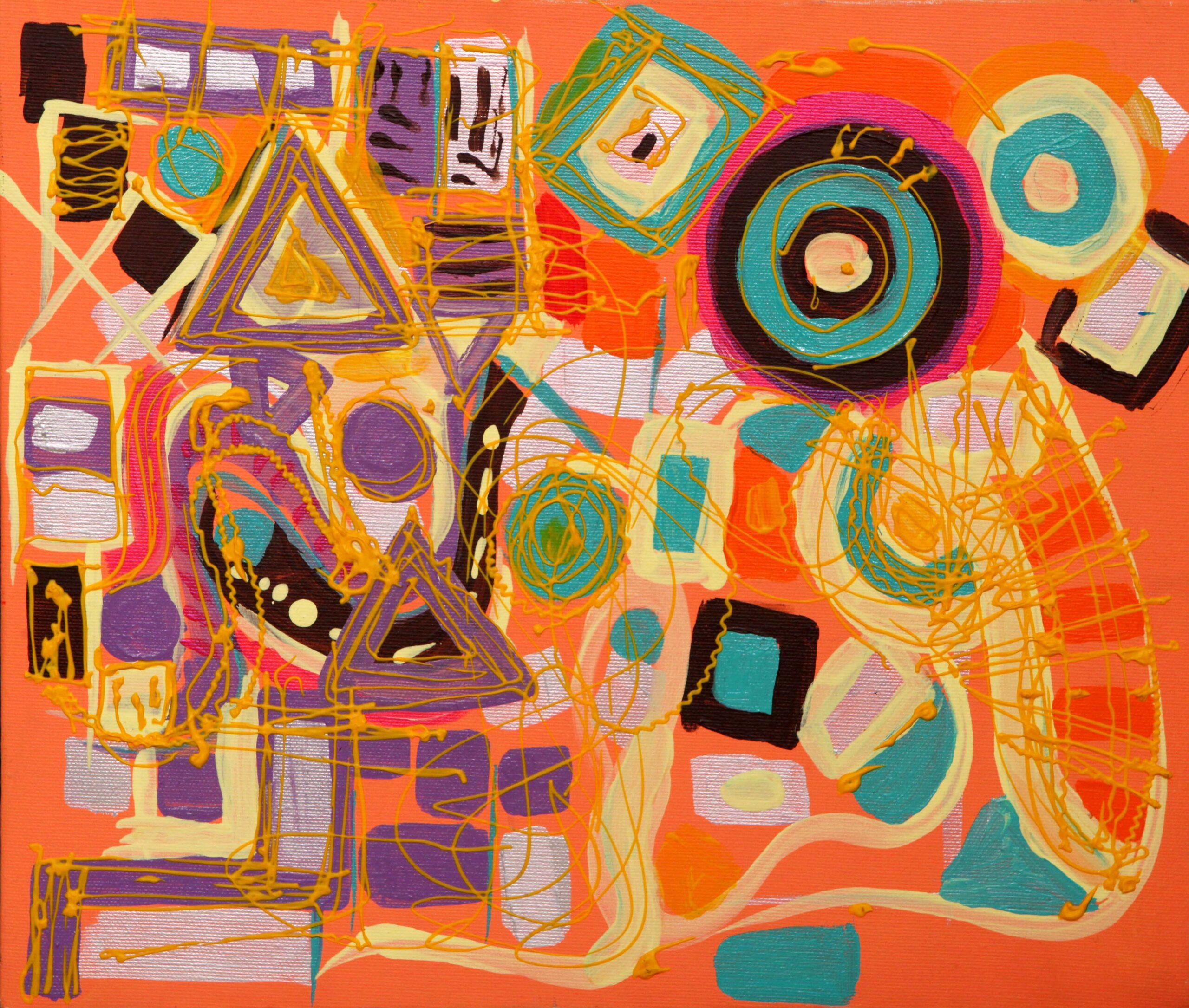 Born and raised in Delhi, art criticism was one of her subjects during her MFA degree, and this really interested her. As former art critic, author and journalist at Art Dealer Street, a New York based art magazine, where she covered NYC art news, international art fairs and artist interviews. She is also an ICF certified fine art coach, with coach training in Hong Kong and Beijing. As we discuss her work and influences. She describes what could be interpreted as an idyllic childhood, where the focus was happiness, although Grishma emphasises the relevance of this and the significance is more complex, it is clear that for her family it was an essential part of her development. This is about growing up in large family, surrounded by people and community, and learning the value of happiness, "Learning to stay happy is the toughest thing in today's world" Grishma points out "My upbringing was always focused on staying happy and my parents never stopped me from doing things I love, things that gives me happiness" she explains. Grishma's priority of living a quality life, which does not mean just living a luxury lifestyle "but a quality thinking constantly focusing on positive thinking". She reflects on her childhood, when I had asked if she could go back to any time, she mentions being a young girl, "Living in a joint family surrounded with endless happiness, laughters and celebrations.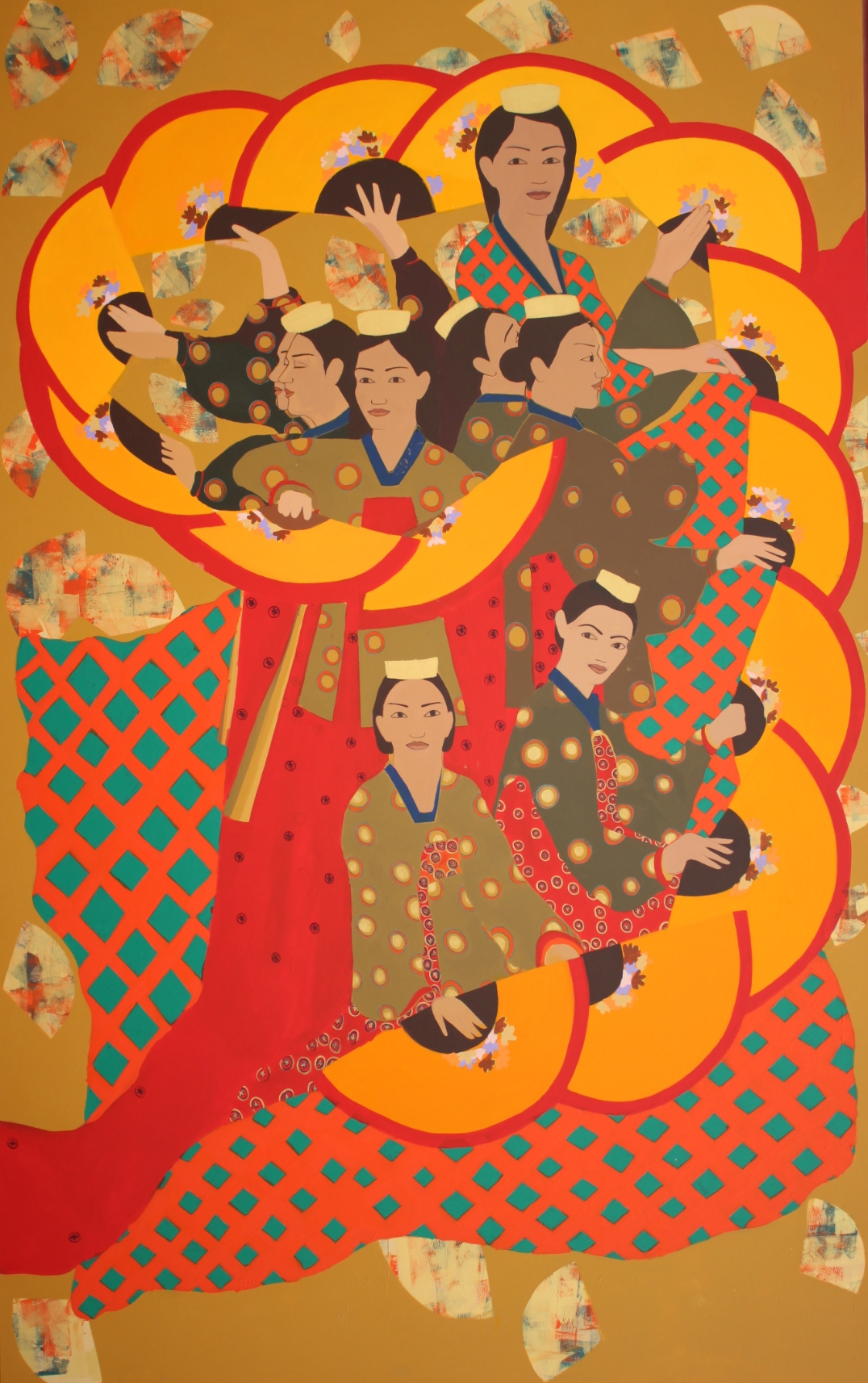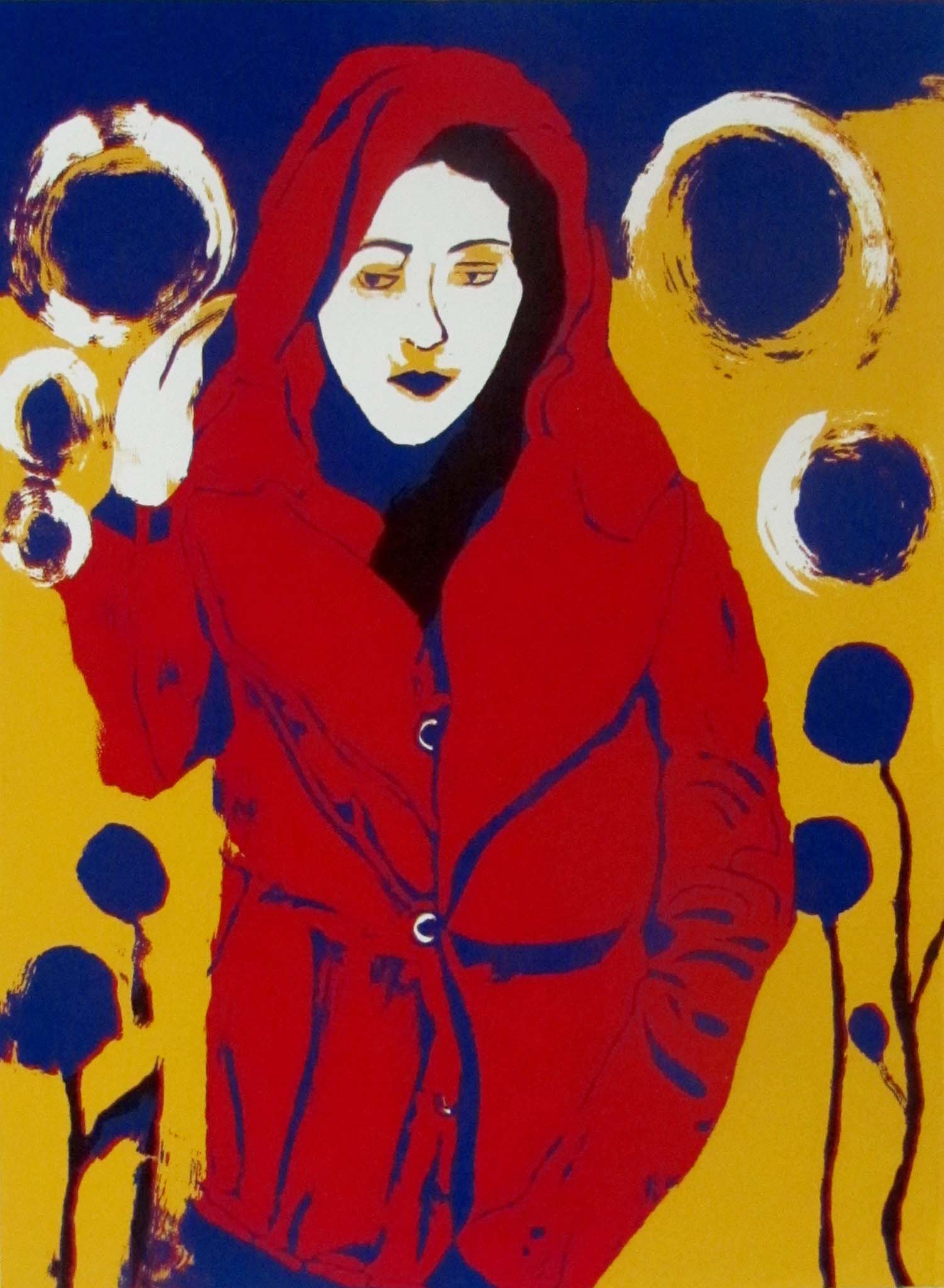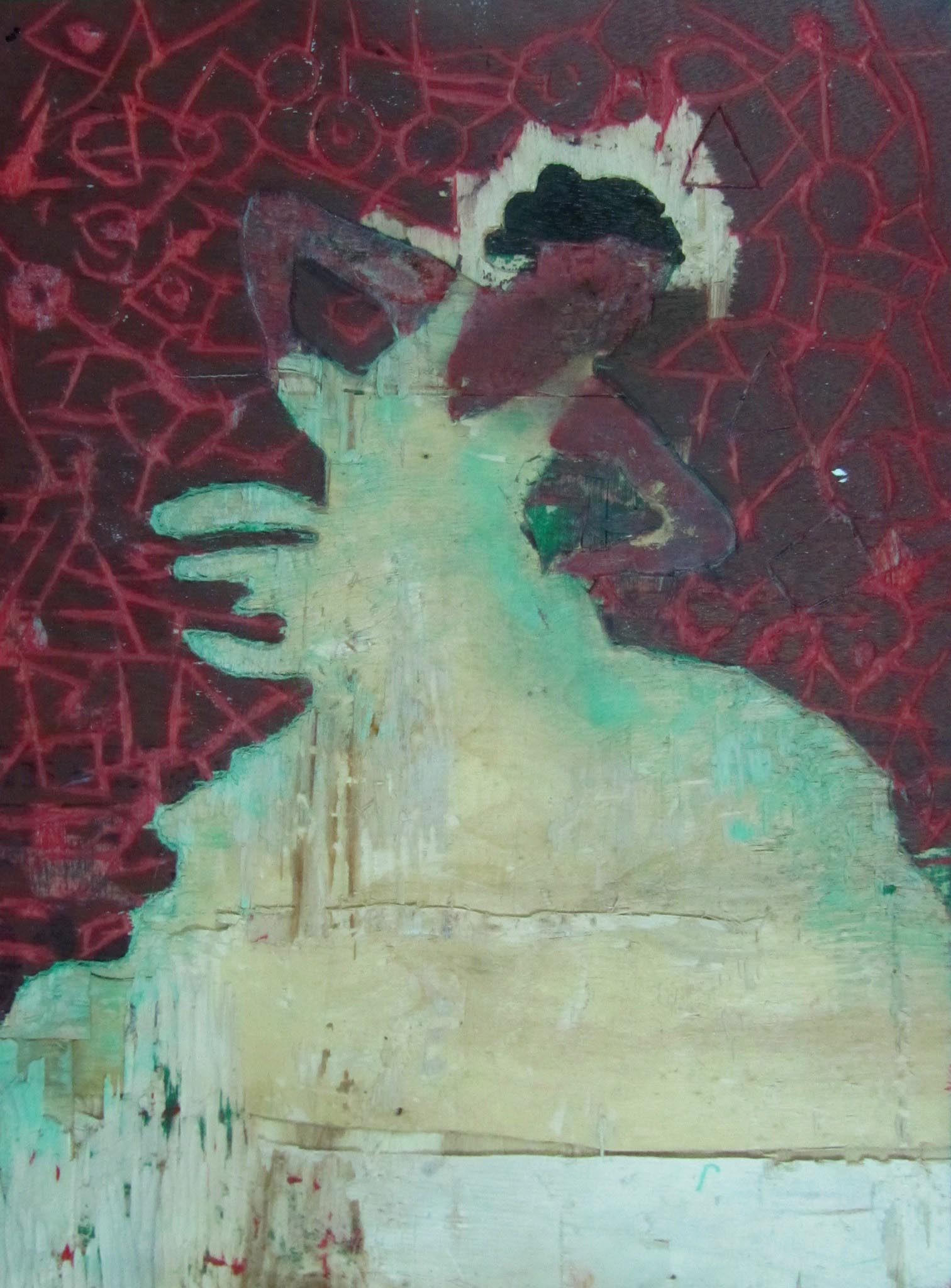 Happiness was the only word I knew then. I never knew something like pain, hurt, stress or problems ever existed." She explains how her parents protected her from such things "but as I grew up they couldn't keep that away from me and I saw a lot of different emotions and problems in people's lives which was a shock for me, and still is"she explains "I started to see how different the world is from the life I had lived in my safe place, so I found art, meditation, dance and music", Grishma describes how she used it to enable her to overcome stresses and sadness, describing how it connects her within and gives her the power, to stay with a healthy, mind, body and soul. She goes on to explain the relevance of being supportive, humble and kind to each and everyone in this world, "To be in the moment and enjoying it to the fullest which could be through following your passion or just doing things that you love". She emphases her gratitude towards her parents, who recognised her talents already at the age of eight years old and encouraged her to follow her passions, receiving all the training in order for her to accomplish in her chosen fields.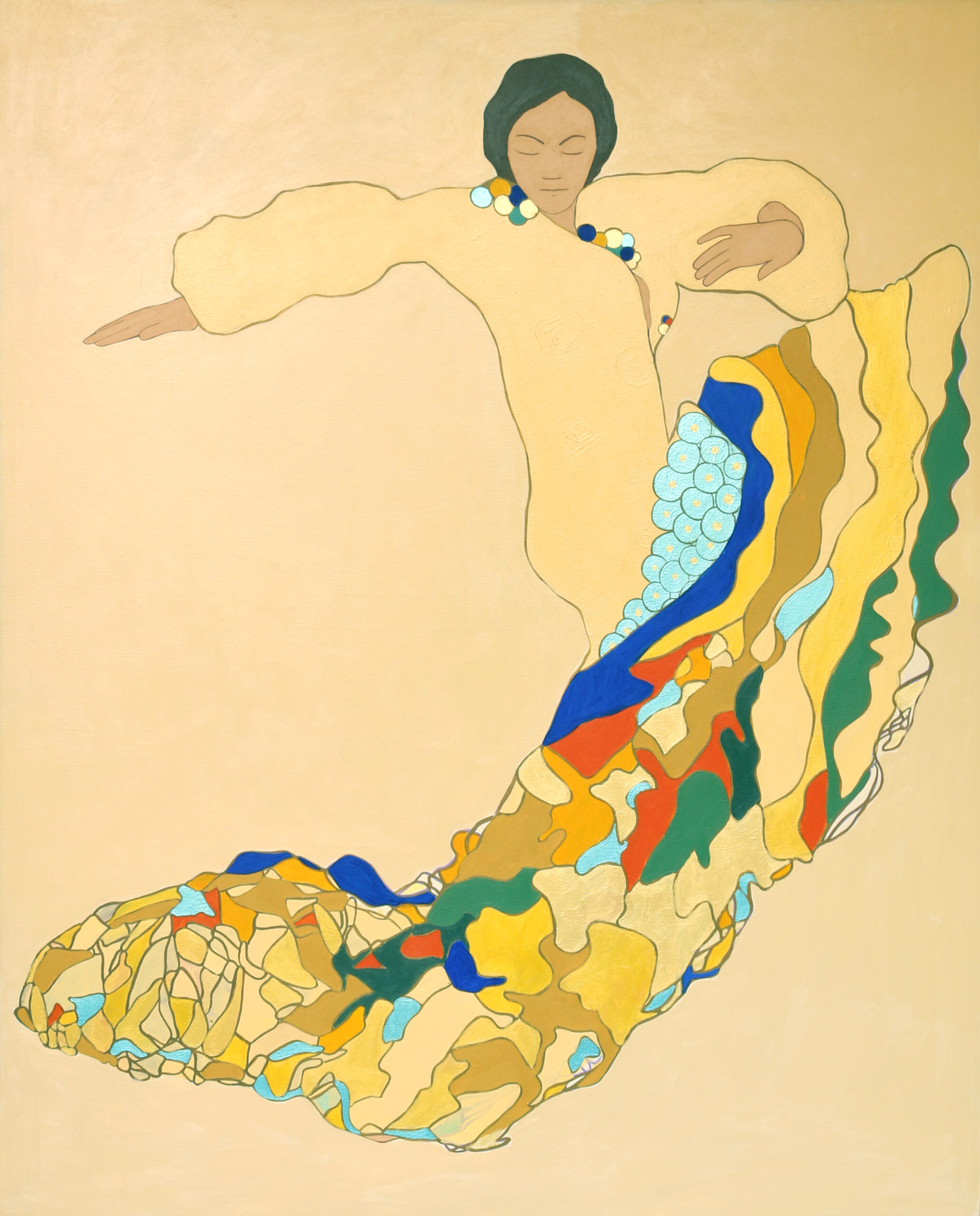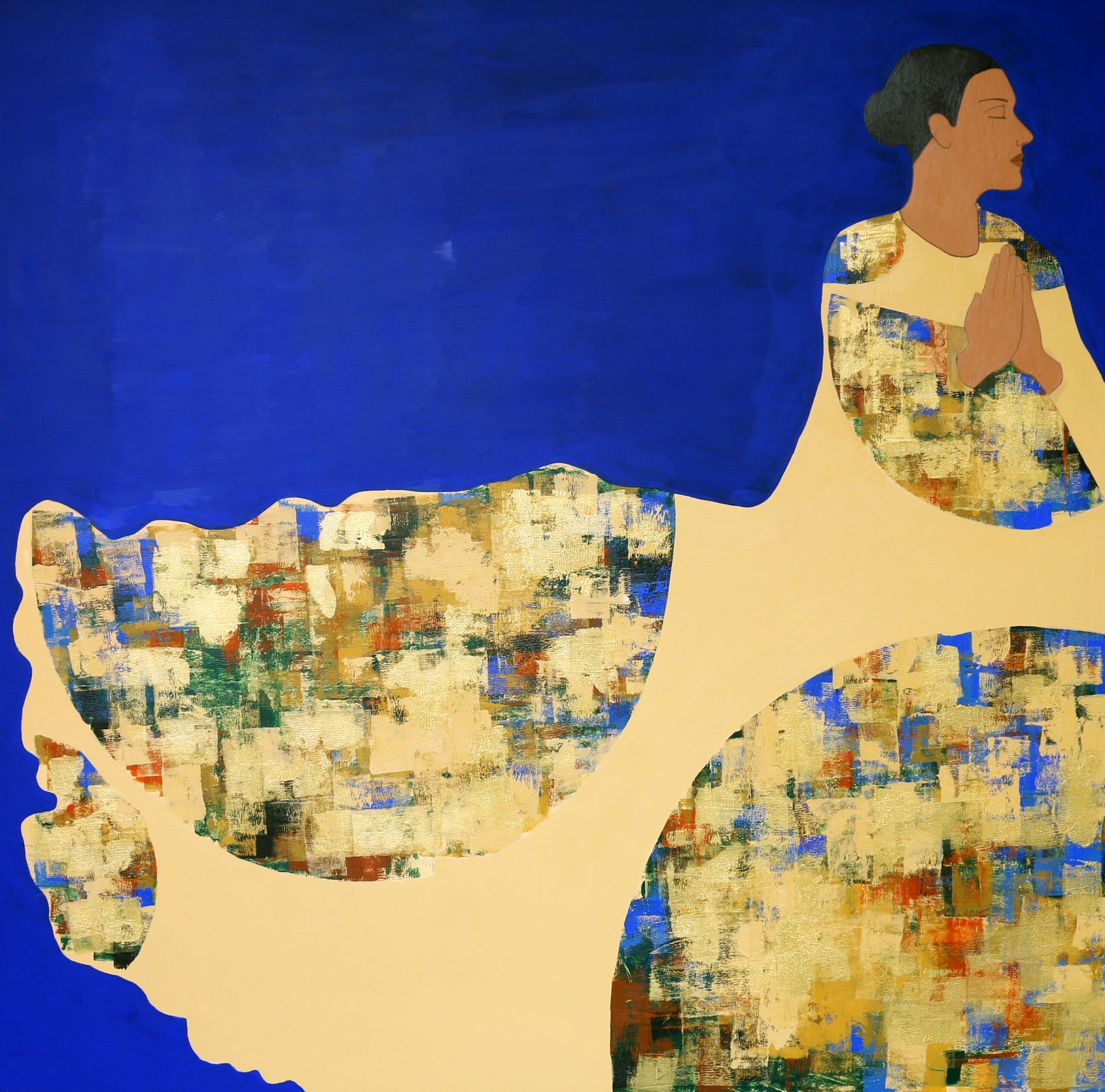 Grishma points out her family are academics and siblings are high achievers. I found this relevant during our conversation, as I observed that there is discipline, it is not only about doing what you want, but aspiring to follow your dream, and the work and effort behind it. To enjoy the study and effort behind the work. Grishma works regularly as an artist on commissions painting large canvases in her studio, as well as running her Art Whale Series, which one can follow on Instagram @theartwhaleseries
Interview: Antoinette Haselhorst