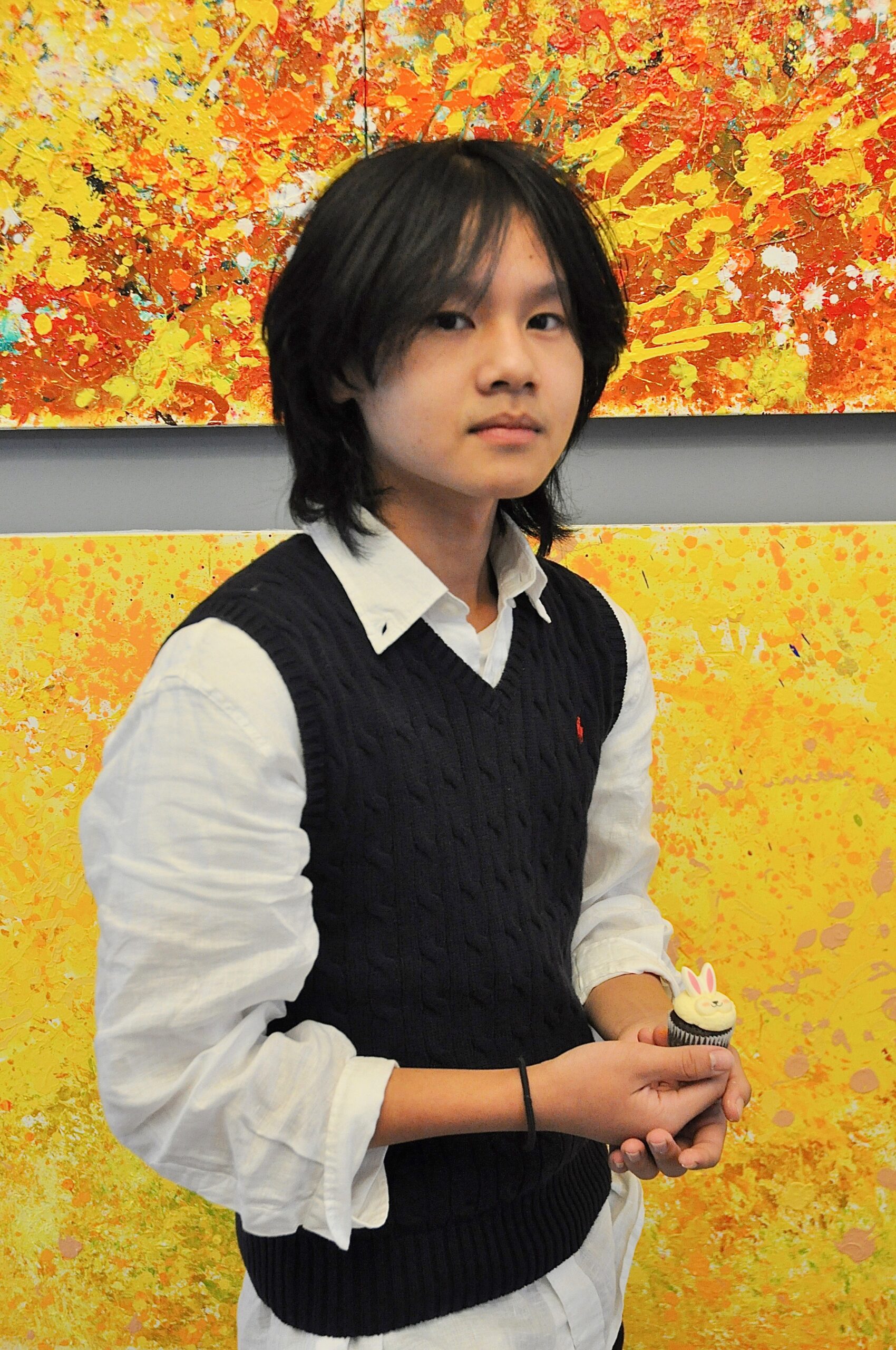 I got invited to meet an extraordinary young man yesterday, a young artist just 14 years old and he has already taken the art world by storm. His talent as a painter was noticed when he picked up the paintbrush just age four, and it wasn't long before he was recognised as a prodigy. It's hard to describe anyone's work, however what comes to mind is this overwhelming presence of seeing something and feeling a radiant beauty. Xèo Chu's love and observations of the natural landscapes that surround him in his home country of Vietnam, is not so much alive in many of his paintings, but they hold a lingering idea and desire to want to be there. His expressionist work is often compared to Jackson Pollock, however they hold their own. What resonates is a kaleidoscope of yellows that is powerfully present, he then anchors the viewer with either his blue and green tones, as the gradients of the shade are omnipresent in derivative hues of the colour spectrum. The most awe inspiring was the range of his work, as he talks me through his flowers and landscapes. We sat on the floor at the D Contemporary gallery in Mayfair, London, where he is currently exhibiting and started talking, and he answered my questions speaking fluent English.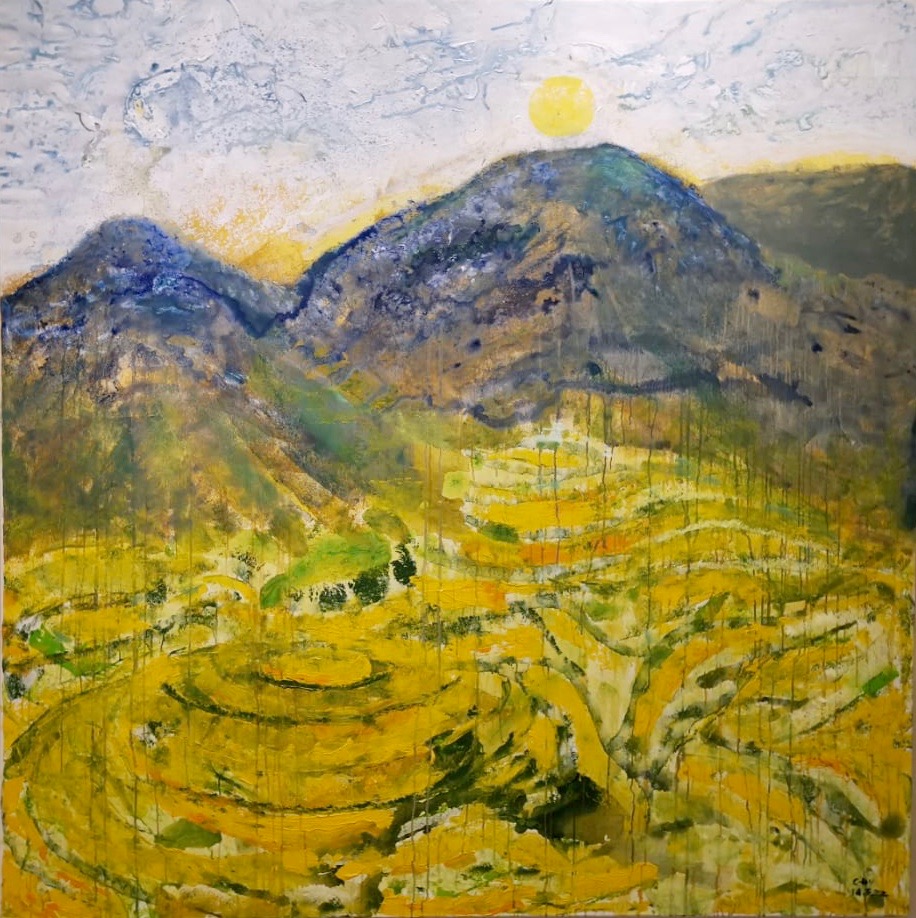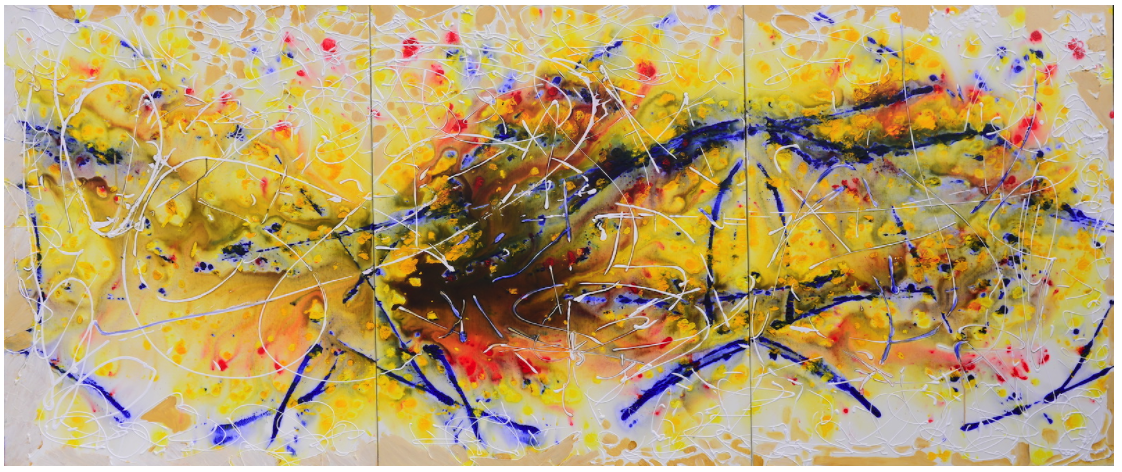 Some of his pieces are of places, historical landmarks such as Ha Long Bay and Mu Cang Chai, others flowers in vases and the vast abstract expressionist canvases, the body of work from the last 10 years. As we chat I ask him if narrative is important, he pauses for a minute "Certainly when I am painting it" Xèo Chu explains. He mentions the importance of the backstory and the history of the place, however more important is the scene, he tells me. How narrative is expressed, and viewed he explains "It would be nice if they view the work how I viewed it" he continues "But one of the really cool things that I like about abstract work is that each person would be able to view a different thing". He gives an example "When I visited this place and there was this mountain, that everyone said apparently resembled a tiger, however when I saw the mountain I saw something different and so did my brother" Xèo Chu explains. So I ask him if he believes that artists create unconsciously, "For me yes" he believes so, that's why he paints as well, or why gets the urge to paint, when he sees it, it comes from his emotion "I think it takes part of it, I paint the scenes how I see it" he tells me and expresses it back on the canvas. He discovered this when he was in Ho Tram Beach House, stuck there for three months with his family, during Covid, and he painted the same scene in so many different ways, because of the varying ways he felt.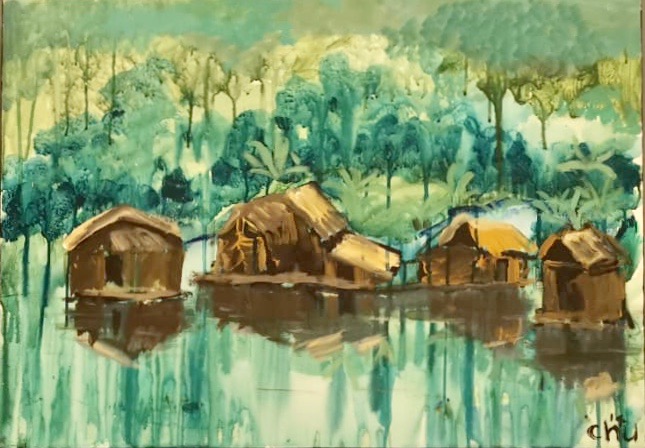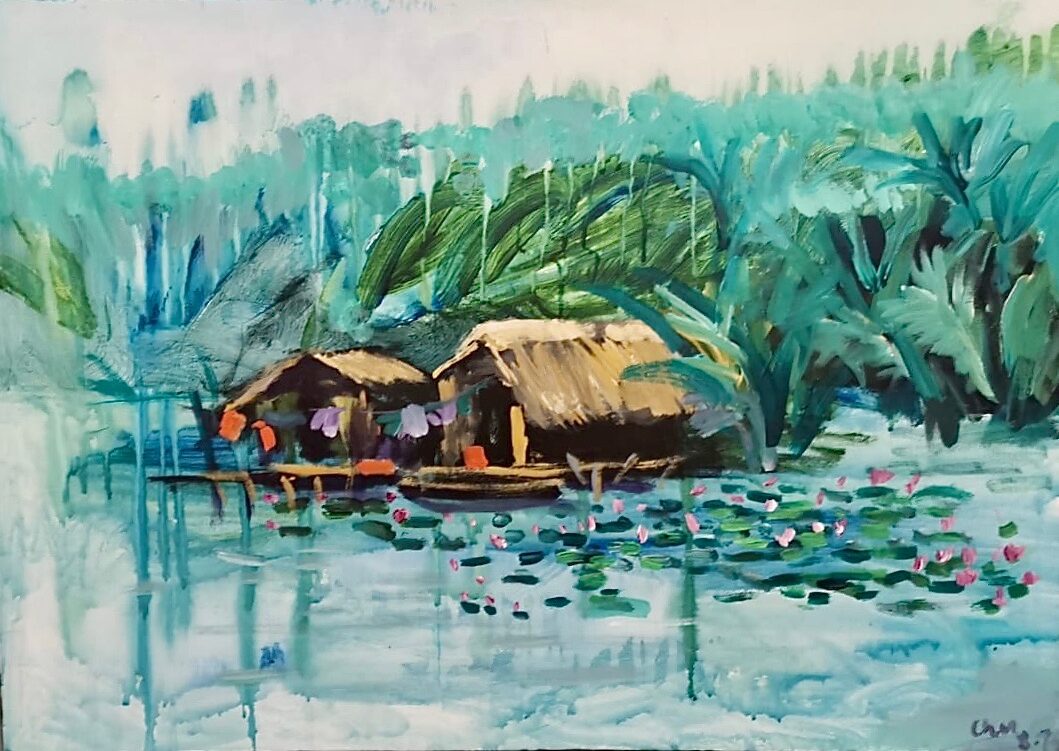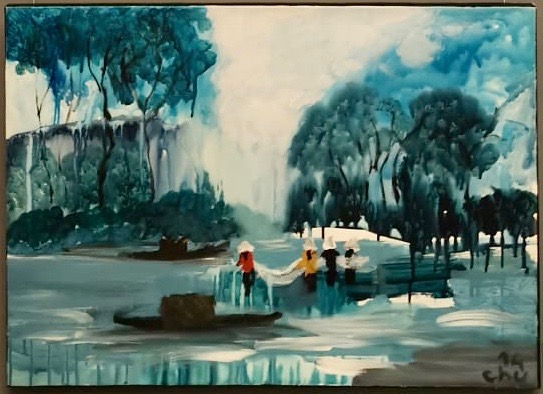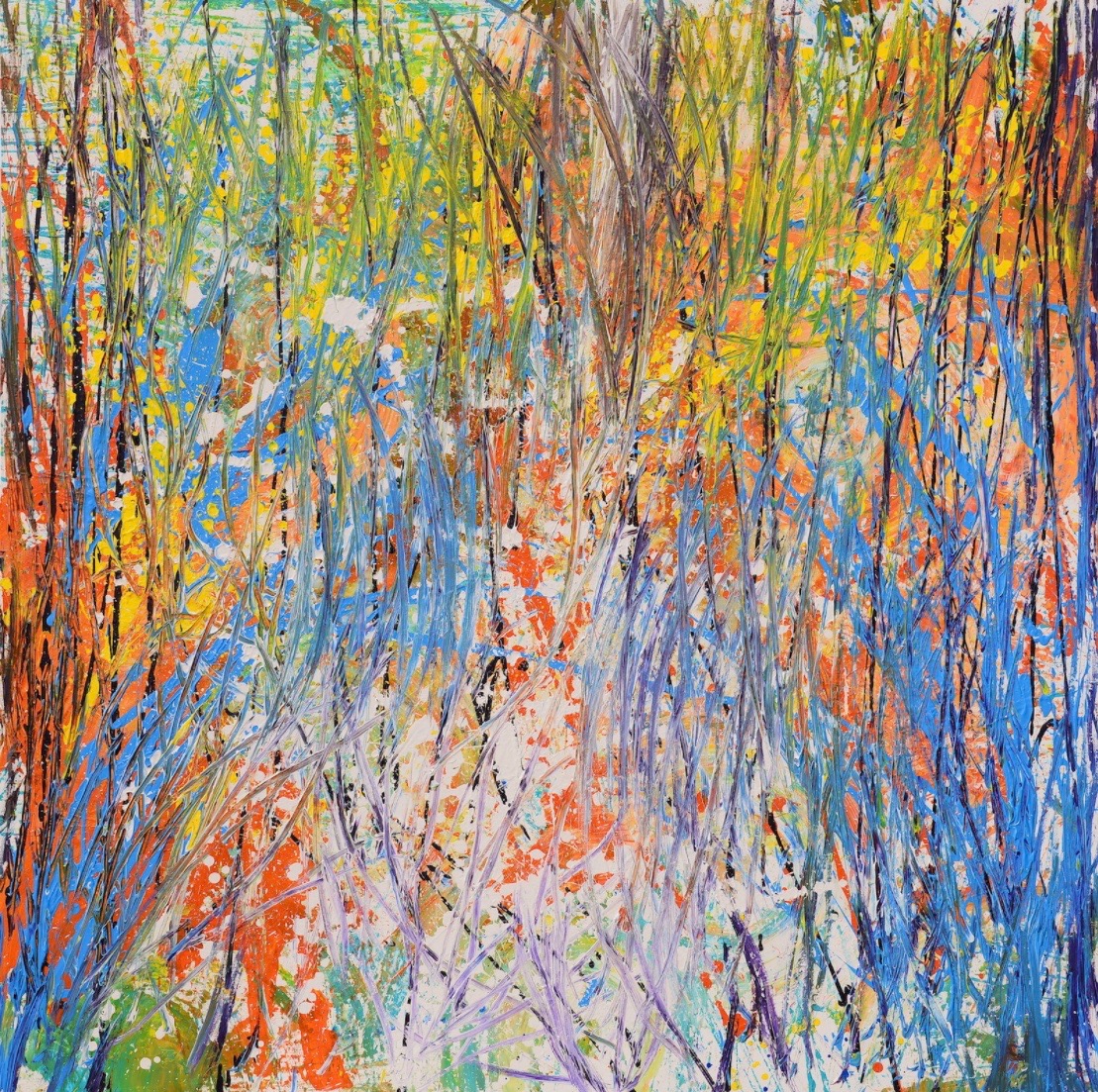 Xèo Chu describes his inspirations as predominantly landscapes or flowers, things that impress him. He takes lots of pictures of the landscapes, however, when I point to a vivid abstract painting, Xèo Chu explains the abstract expressionist painting is of autumn in Canada, describing the experience of seeing autumn for the first time, and the sunlight dancing through the trees. It was a new experience for him, as there is no autumn or winter in Ho Chi Minh City, Vietnam where he grew up. The story behind the child prodigy as an artist is rather sweet, his mum owned an art gallery in the city. He saw a lot of artworks by many artists. They often visited art museums with their parents on travels, Xèo Chu, tells me. Then at the age of four "I saw my brother doing it" he tells me, his two older brothers painted and he wanted to try it, and so he did, and he loved it. To begin with it was mostly small pieces, he was a small child back then, he wasn't allowed to use large canvases he emphasises. We discuss the development of his style over the last 10 years "It just kind of happened as I grew up my view on things also changed". Now he uses mostly large canvases as he feels as it is more free. His recent technique, squirting with the bottle, he is still experimenting with the technique that he uses.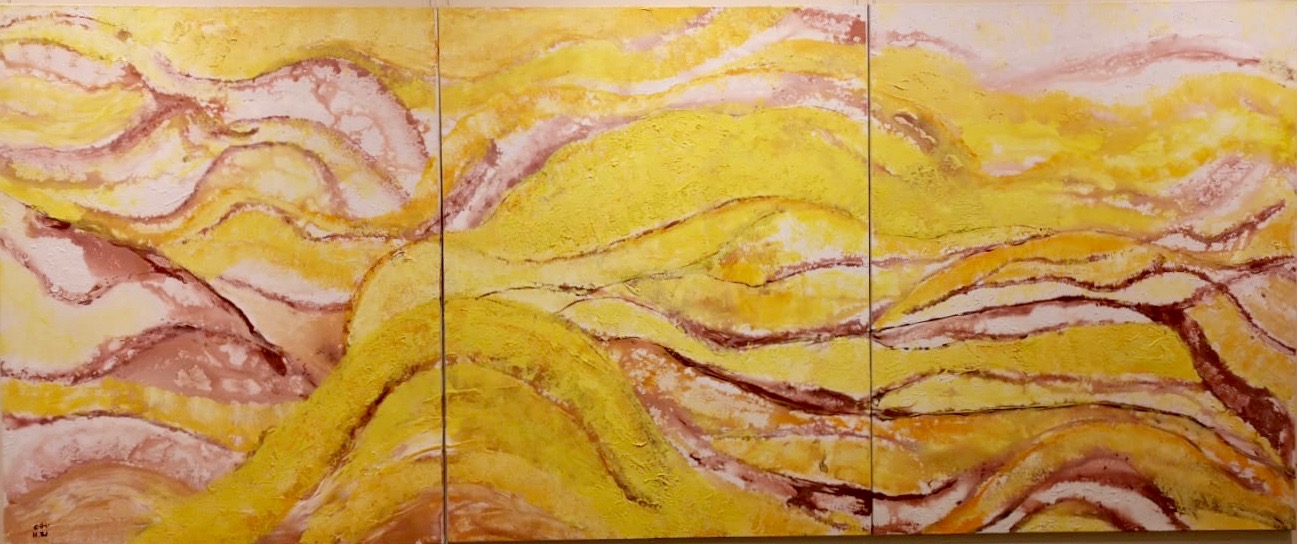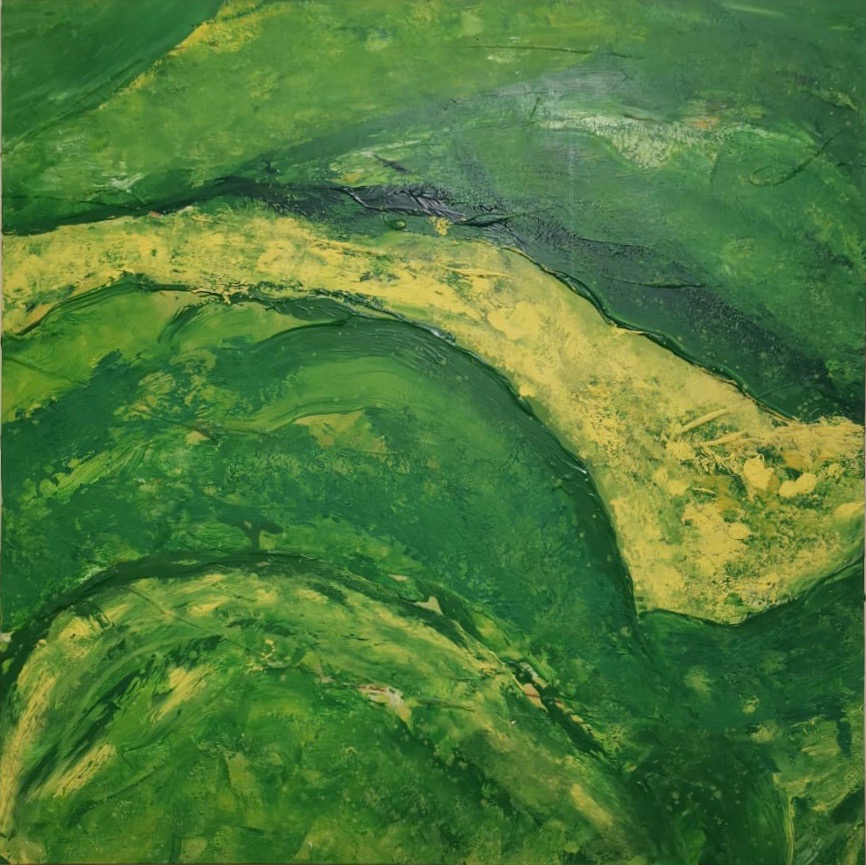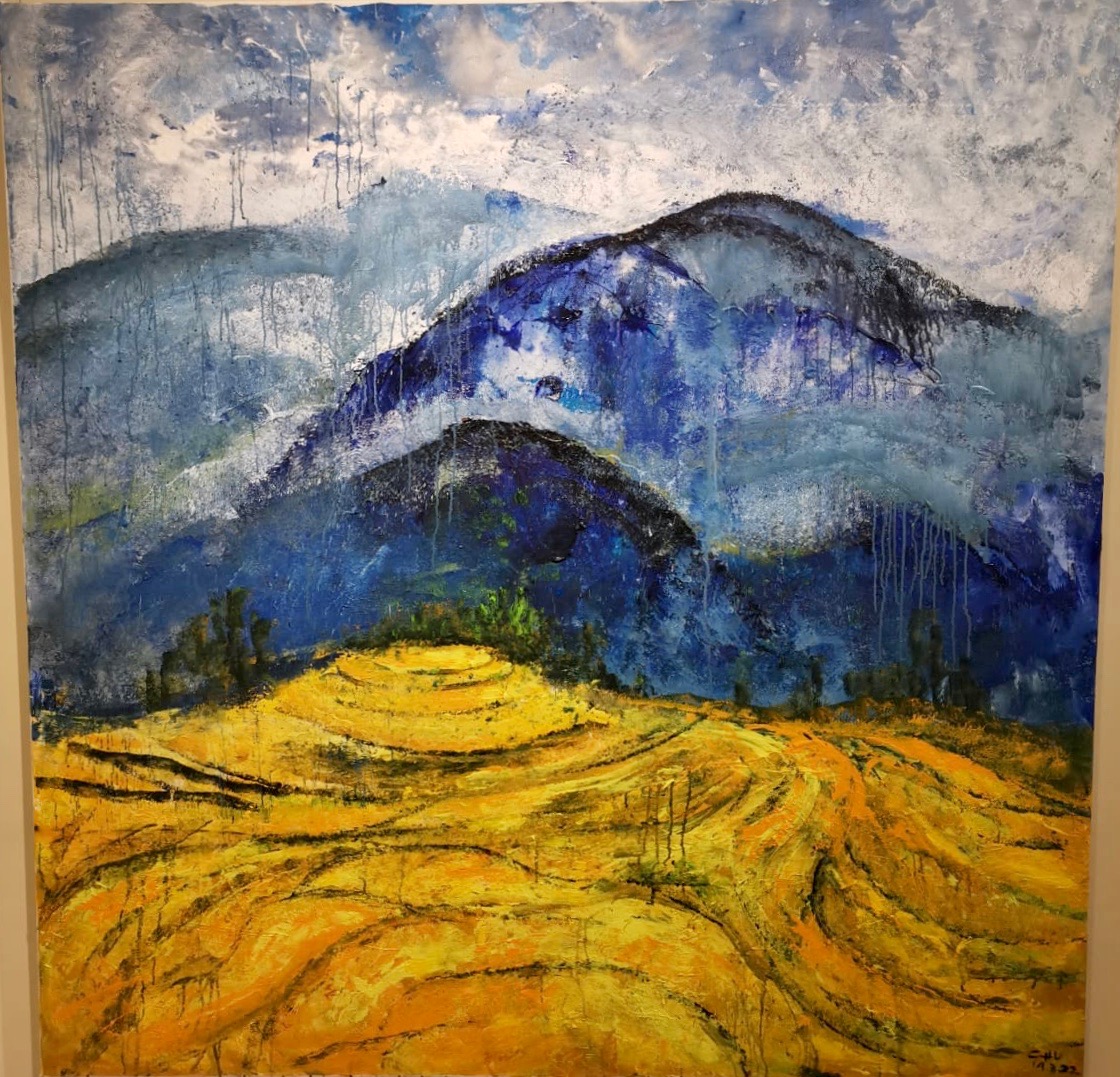 The exhibition holds a diverse range of his works, from his flower paintings that he describes as being predominantly his earlier works, the landscapes and his large abstract expressionist canvases. We talk about his other influences, artists that influenced him in any way. Xèo Chu describes the respect he has in the array and the depth of many artists that he admires, however they inspire him to paint rather than influence the way he paints, he tells me. He talks about the joys he has with experience of traveling and meeting new people, having exhibited in New York, Singapore, Dubai and Vietnam.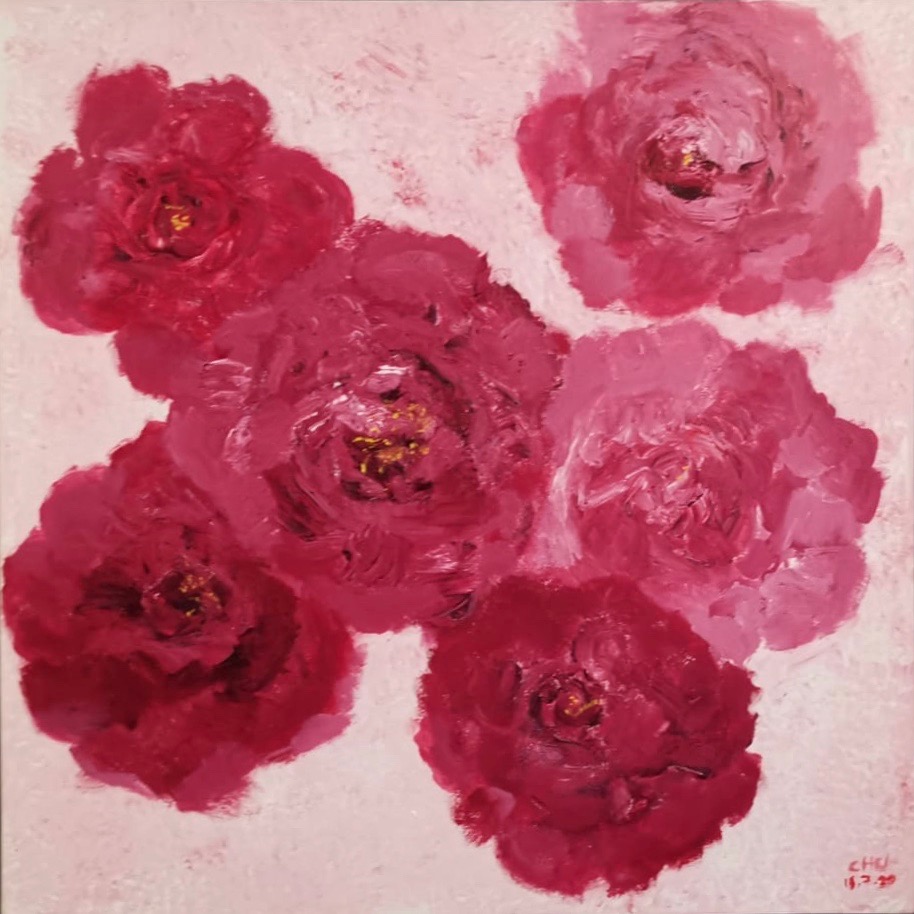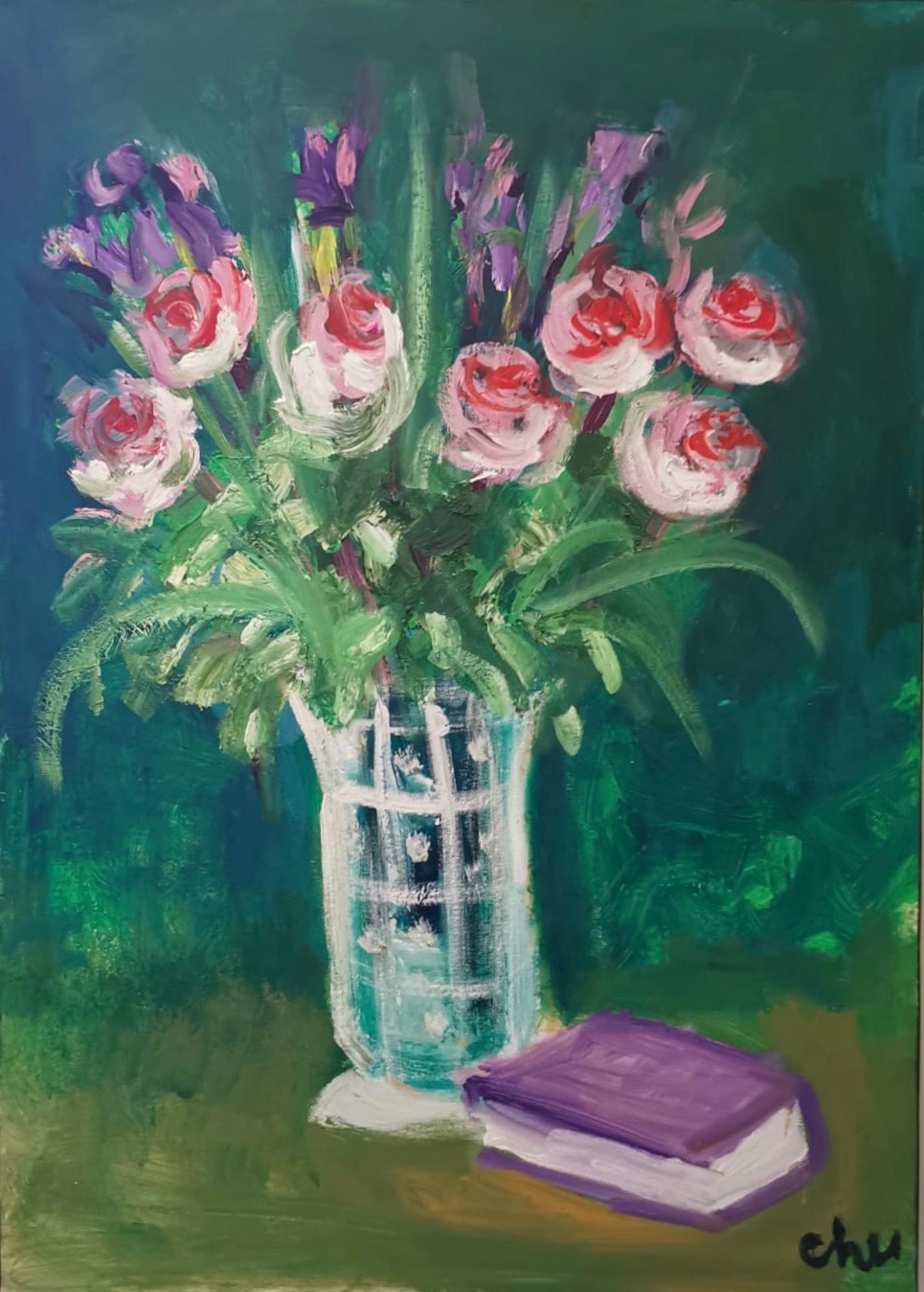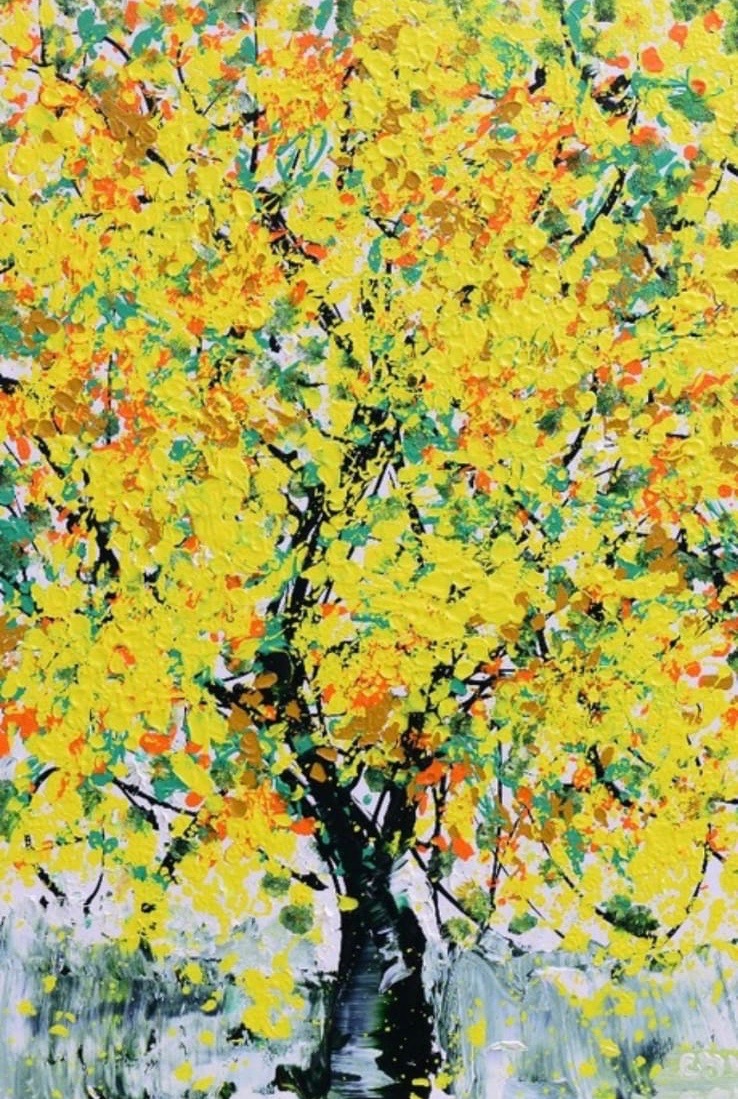 However his visit to London, extends over the summer months and will include a residency to take part in an art academy. As the story behind the child prodigy evolves and Xèo Chu, now a teenager, progresses, he becomes someone to watch, his paintings already fetching up to $150,000.00. He additionally contributes to charitable organisations with the sales of artwork. It is sometimes confusing for some of us to understand what it is that makes a masterpiece, and how a child can create art with such significance; artworks that are often associated with years of practice and life experience, technique or art school and academies. Or it could be the unconscious emotive side of an artwork that additionally reveals itself to be celebrated.
The obvious answer would be in the work itself.
The exhibition runs till 8 April, at the D Contemporary Gallery, 23 Grafton Street, London W1S 4EY.  
Interview: Antoinette Haselhorst