Michelle Loa Kum Cheung
Michelle Loa Kum Cheung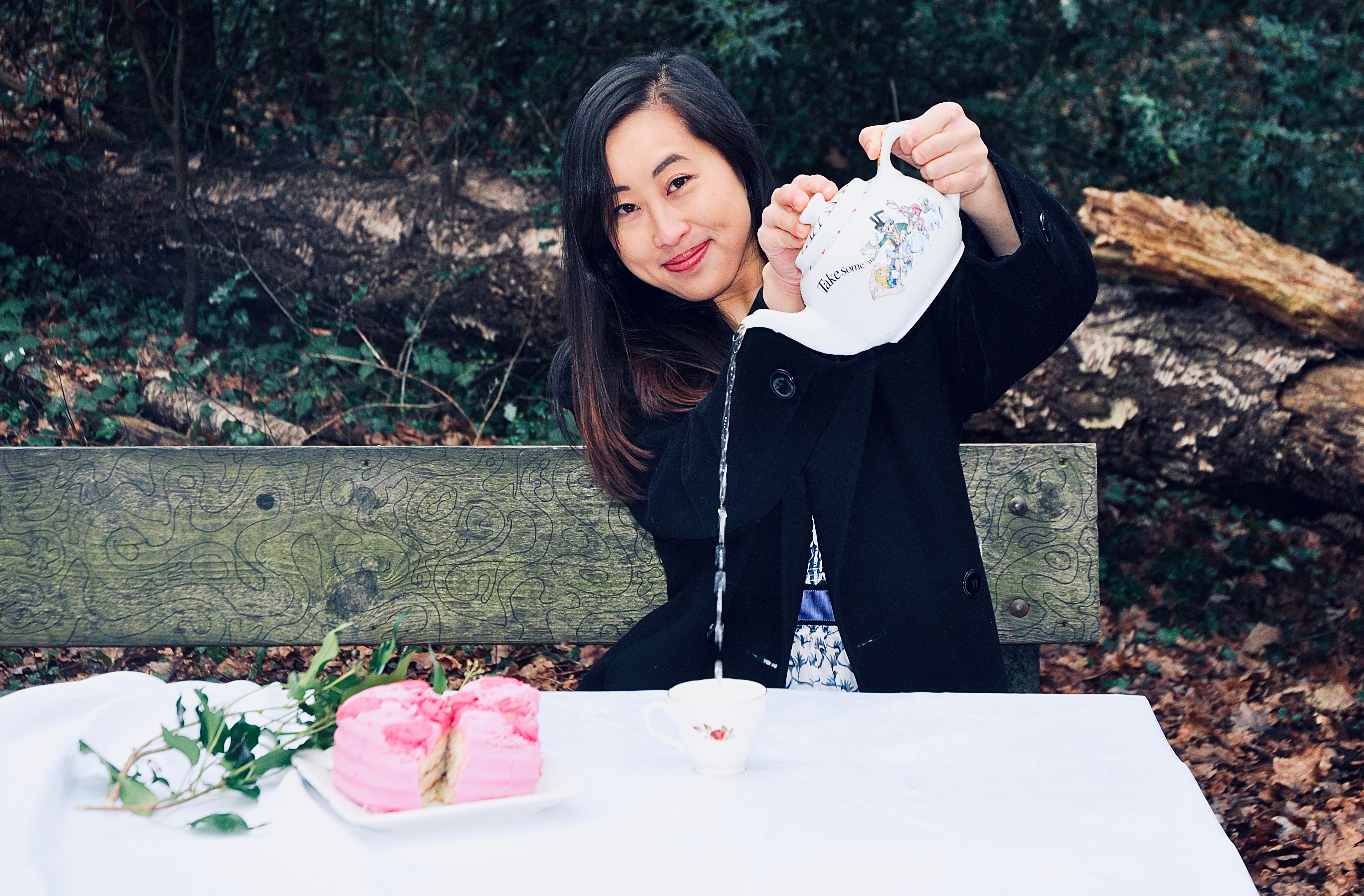 As the days start to get longer and spring is gradually approaching in the Northern Hemisphere, the idea of the utopia of a Peach Spring, the Chinese Myth of the oasis of peach blossoms, is pretty inviting to our imaginations. Michelle's mixed media artworks encapsulate just that.  When you think of the delicacy of the blossom as it clings to the branch, the frailty of its petals, the subtlety of the colours and the changing of light as the season picks up.  So too would I describe Michelle's work.  The ethereal, the delicate, the fragility of her applied gold leaf, detailed paintwork, whether on canvas or her painstakingly intricate pyrography, the art of burning on wood, with a heated pen.  She masterfully and gracefully applies time and tenderness as her artworks take you to this otherworldly fantasy.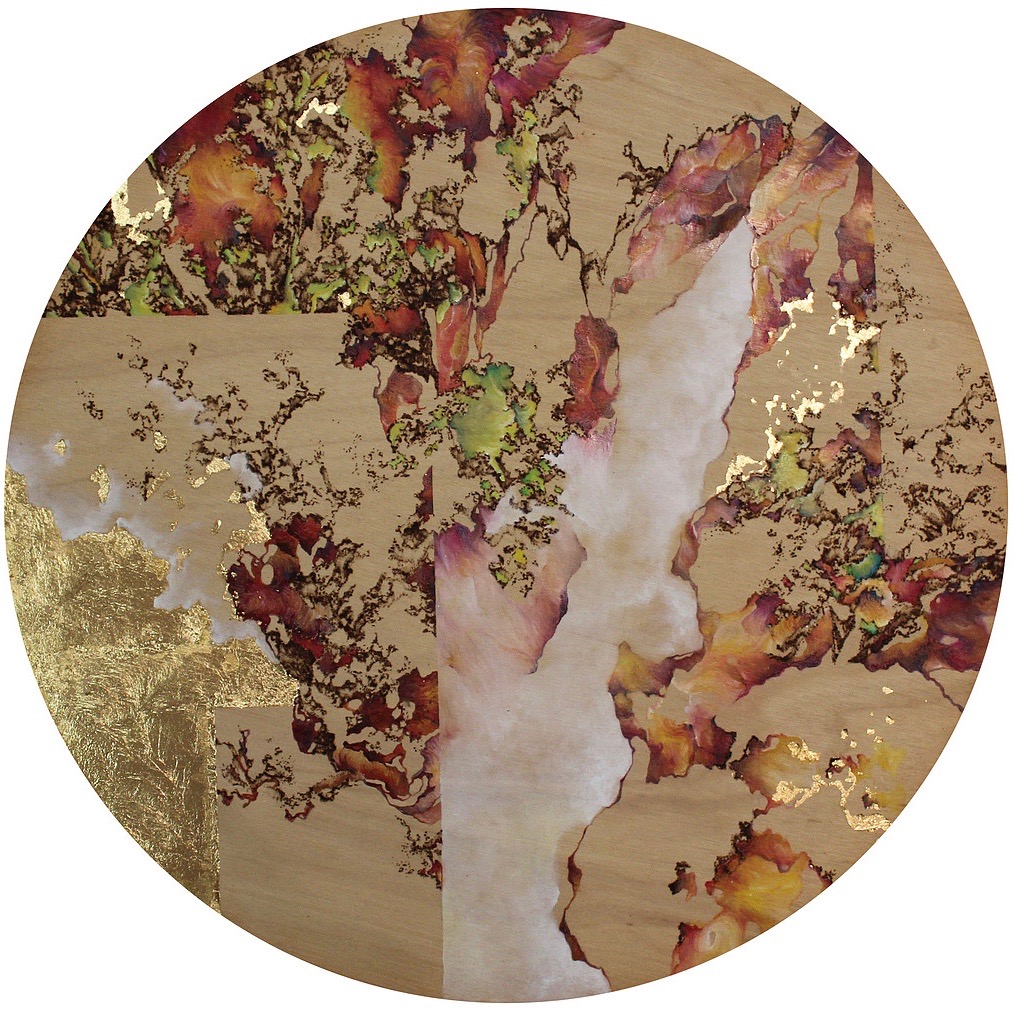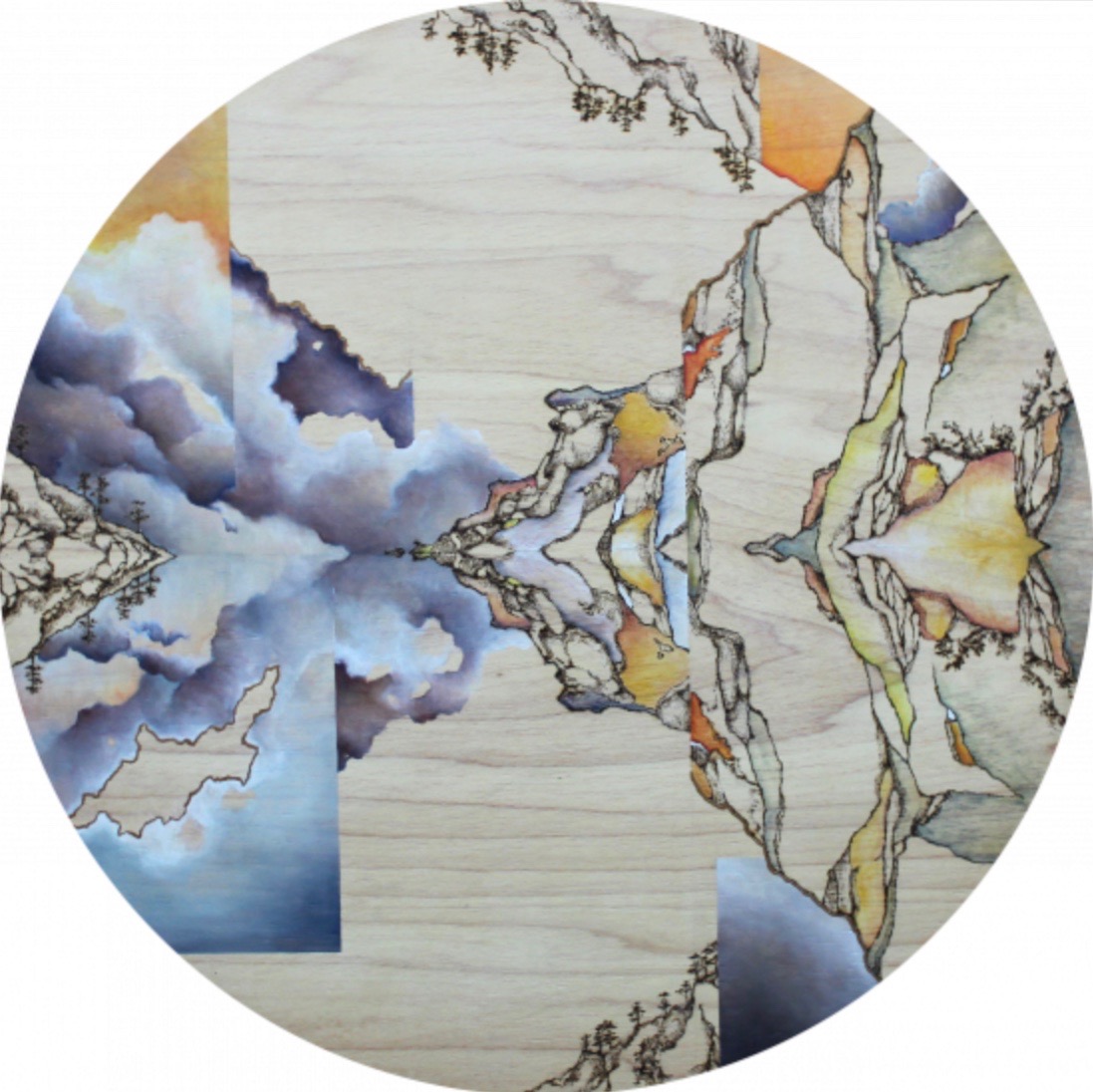 Michelle is a Sydney girl born and raised now living in London since 2014, her parents are from Mauritius, speak French, however from Chinese descent.  Although Michelle has never been to China yet, and visited Mauritius twice, her family's heritage is present in her work.  Four years in the UK she is already winning awards, exhibited in a multitude of art fairs, had a residency at the gorgeous Trelex manor in Switzerland, donated works to charity auctions, including the National Youth Trust, auctioned by Grayson Perry alongside famous artists such as Pablo Picasso, Salvador Dali, Joan Miro and Marc Chagall.  Solo exhibitions in London and Sydney.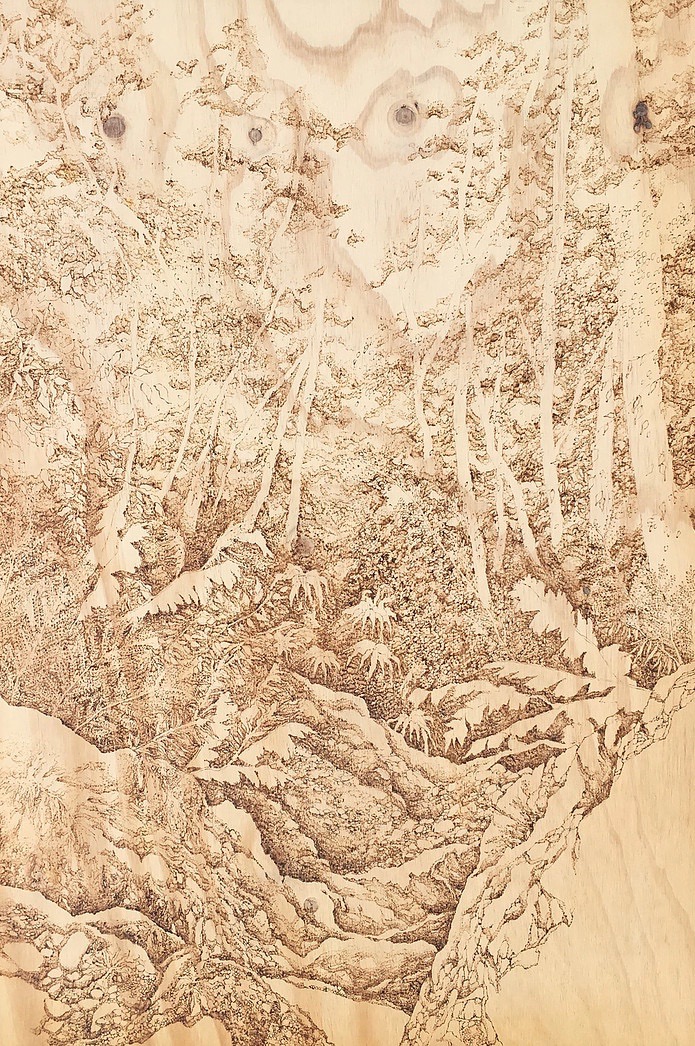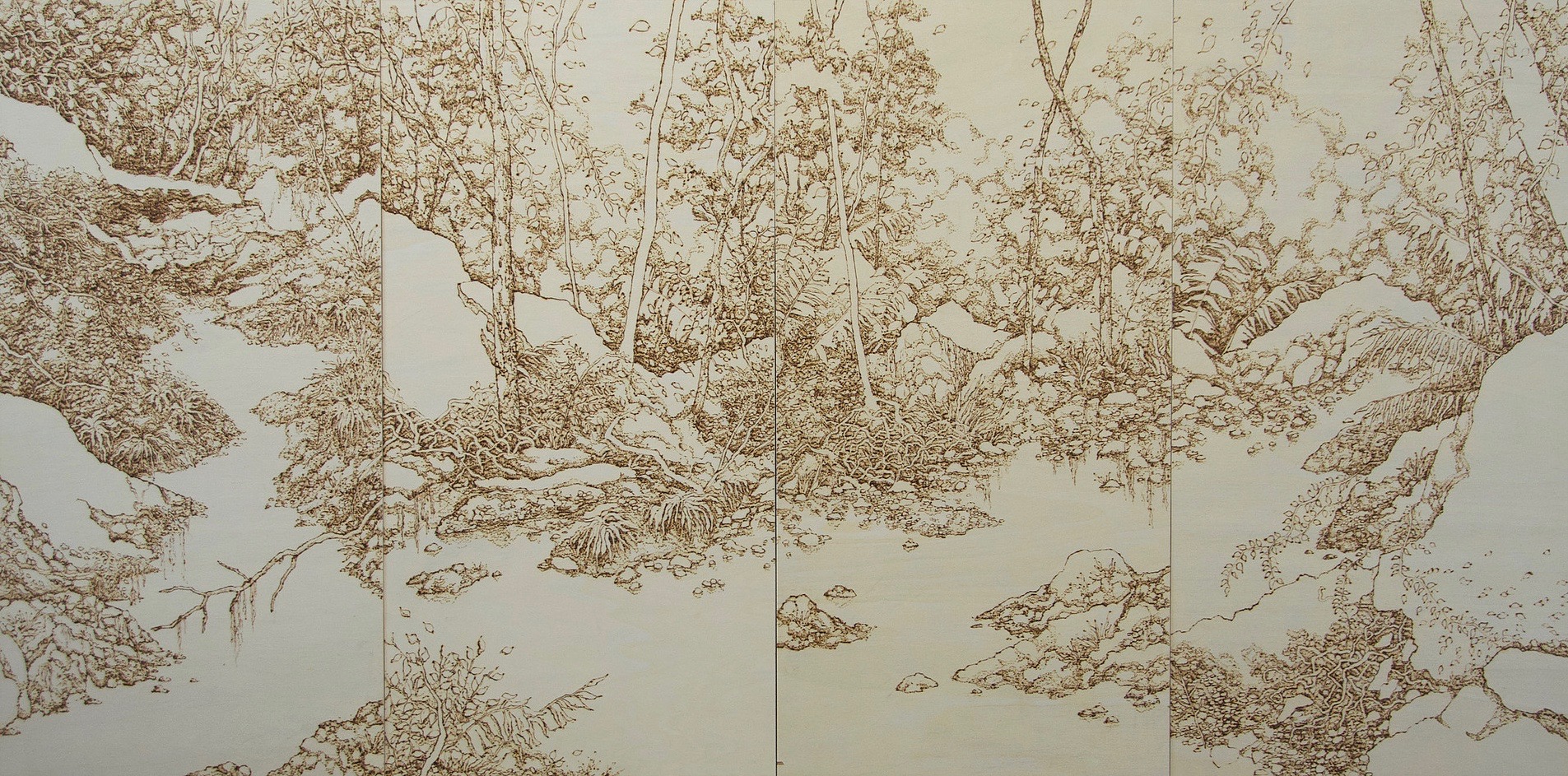 Michelle is surprisingly humble and gracious, with an open spirit for new ideas. She tells me how her parents worked as nurses in the UK for some time then moved to Australia.  She explains how her grounded parents are concerned with her career choice as they feel she has not settled in the same way as her elder sisters.  She works part time jobs, recently at an educational charity in an operations role, other part time jobs included working in a tech start up so she can pay the bills as she builds her career as an artist.  Already selling her artworks, with a commissioned work sold just a few days ago.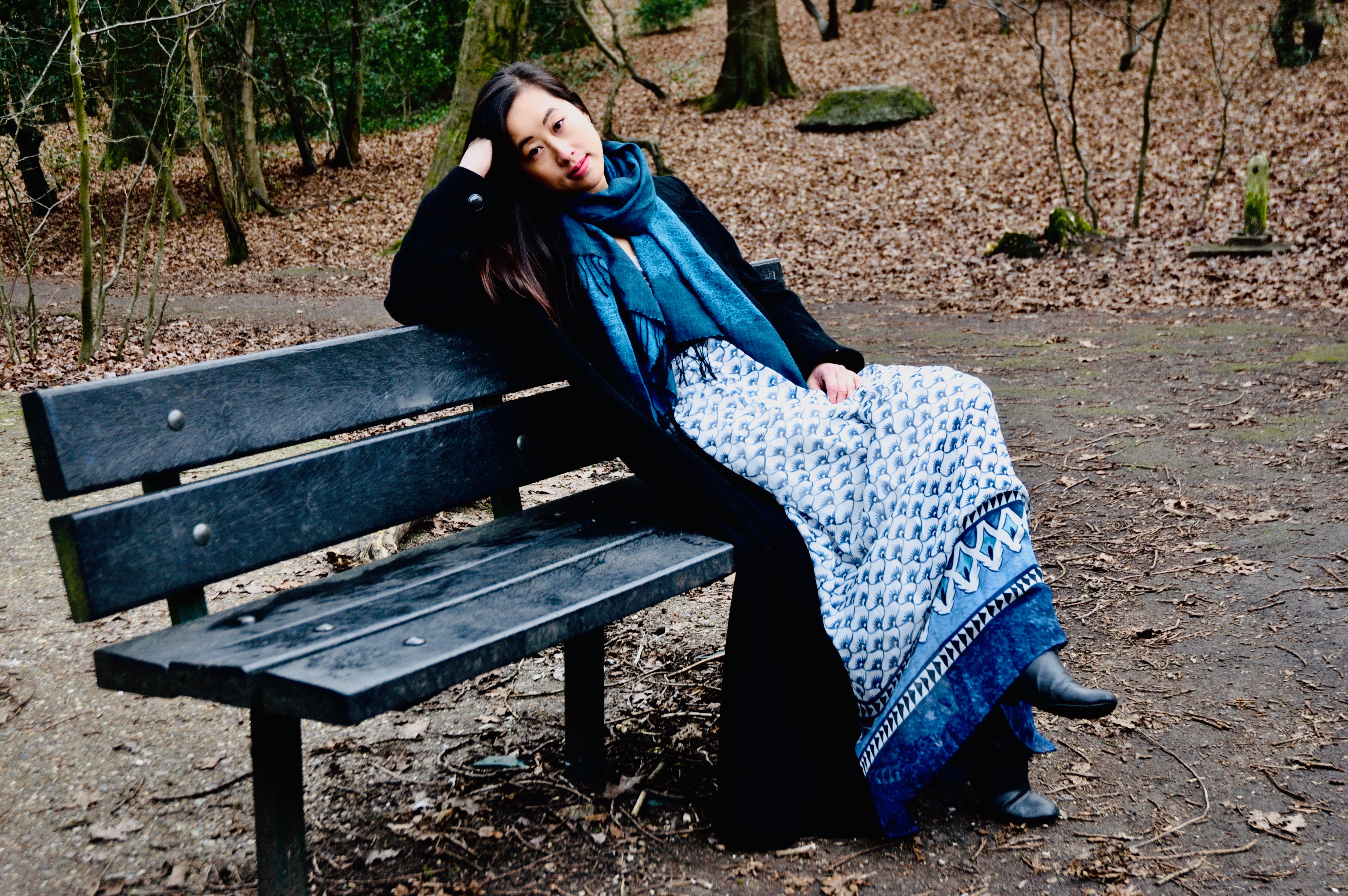 This year she has been invited to India for a fully funded artist residency for three months.  Michelle initially started out taking a Psychology degree, after one year, she realised that she had to follow her calling and decided to transfer to a Fine Art Degree at the university of South Wales in Sydney.  After completing the three year undergraduate course Michelle took one year off, visiting Europe as part of her History of Art course work.  She finished with Honours in Sydney, which is equivalent to a Masters here in the UK.  She based her thesis on phenomenology, the study of structures of consciousness as experienced from the first-person point of view, in other words how we as an individual perceive the world, and what is around us.  As part of this theory, she created a three dimensional forest made of Organza, with motion sensors that would light up the trees as you walked through.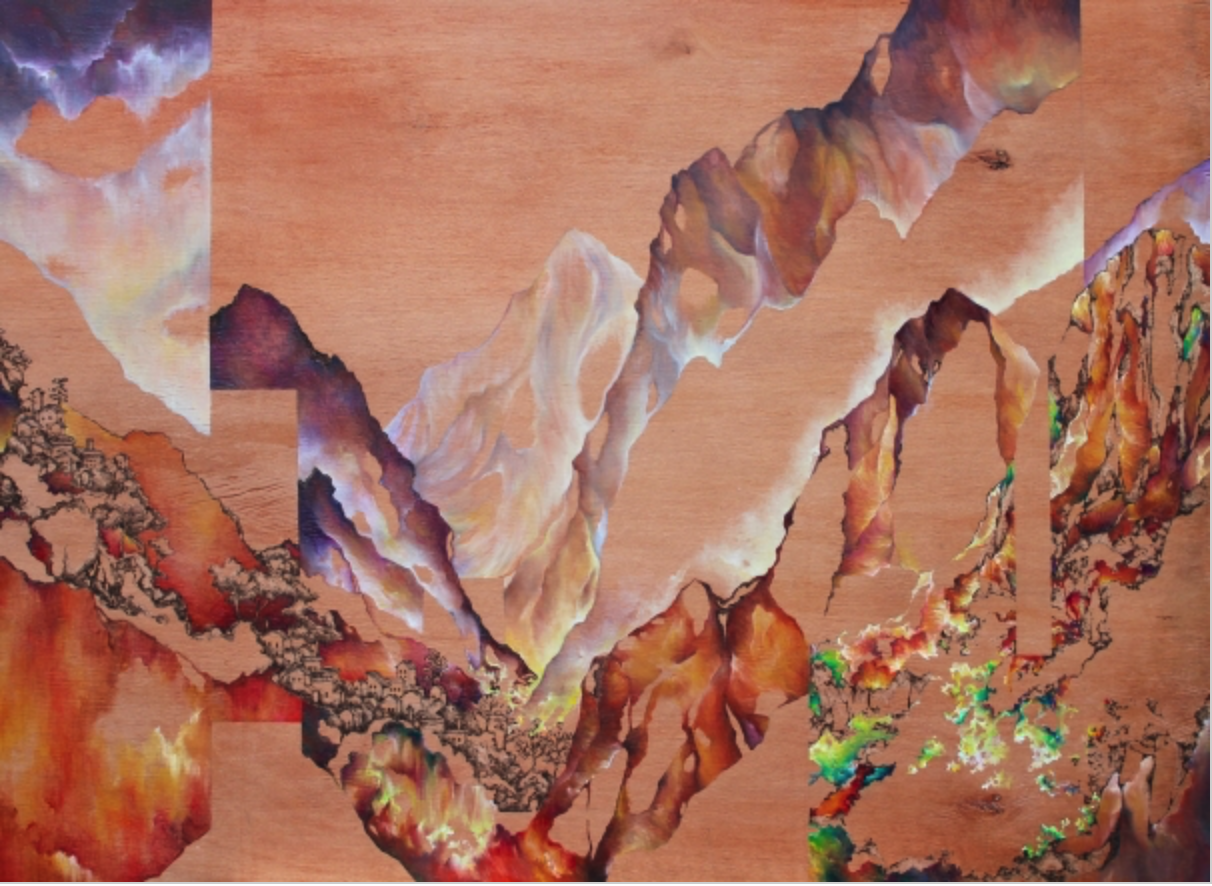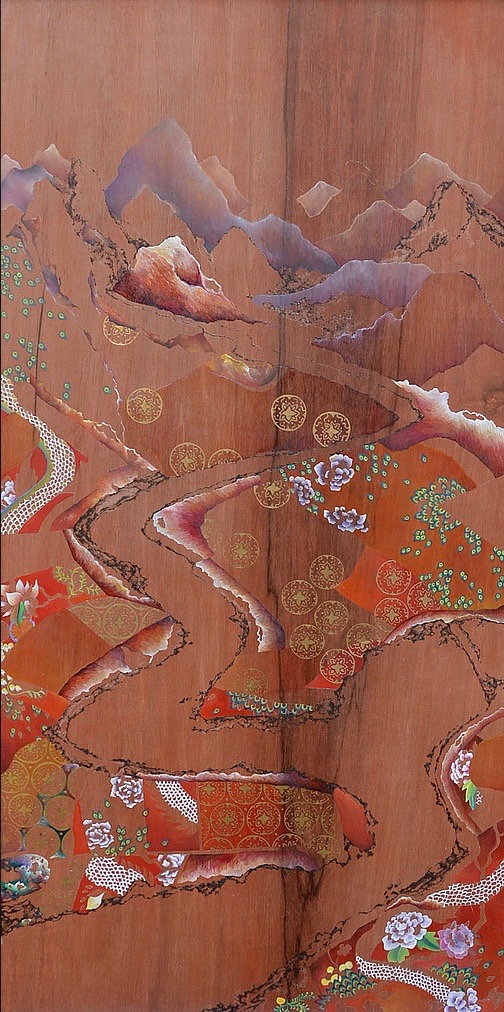 This interest in trees, is what encouraged her to start painting on wood instead of canvas and additionally, is what led her to work in pyrography, and how she enjoys the tacility of burning wood, the vibration of the surface as the pyrography pen inscribes the wood with her fine work.  While audiences commonly mistake her pyrography for laser etching and the patterns for screen printing, all the pyrography and patterns are burned and painted by hand respectively.  Her love of nature is present in all her work, as I gaze at her artwork of mountains, lakes and oceans, in rich reds, wood tones and pastel blues and gold leaf; the combination of all her media that she uses within her artwork. The mountain of Buzhou, another beautiful piece of Chinese mythology that Michelle's work is inspired by, looking outwards and up towards the heavens, as the mountain reaches up to hold the sky.  According to mythology the mountains supported the heavens from the Chinese Water God as he smashed his head in fury, subsequently the goddess Nüwa had to repair the sky.  Michelle first developed her recent Chinese style when she moved to London, she tells me, as her move from her birth place triggered an increased interest in her family lineage.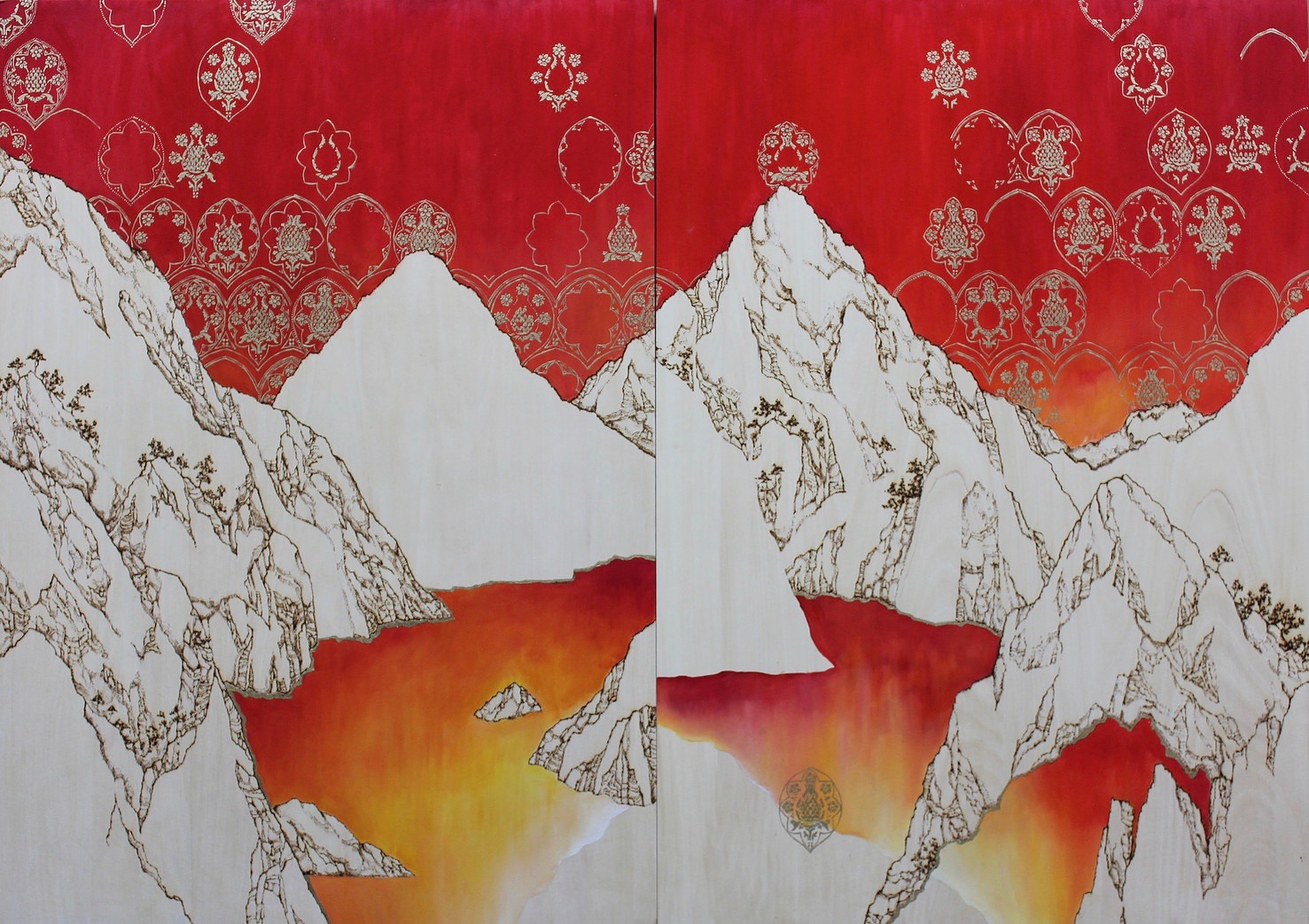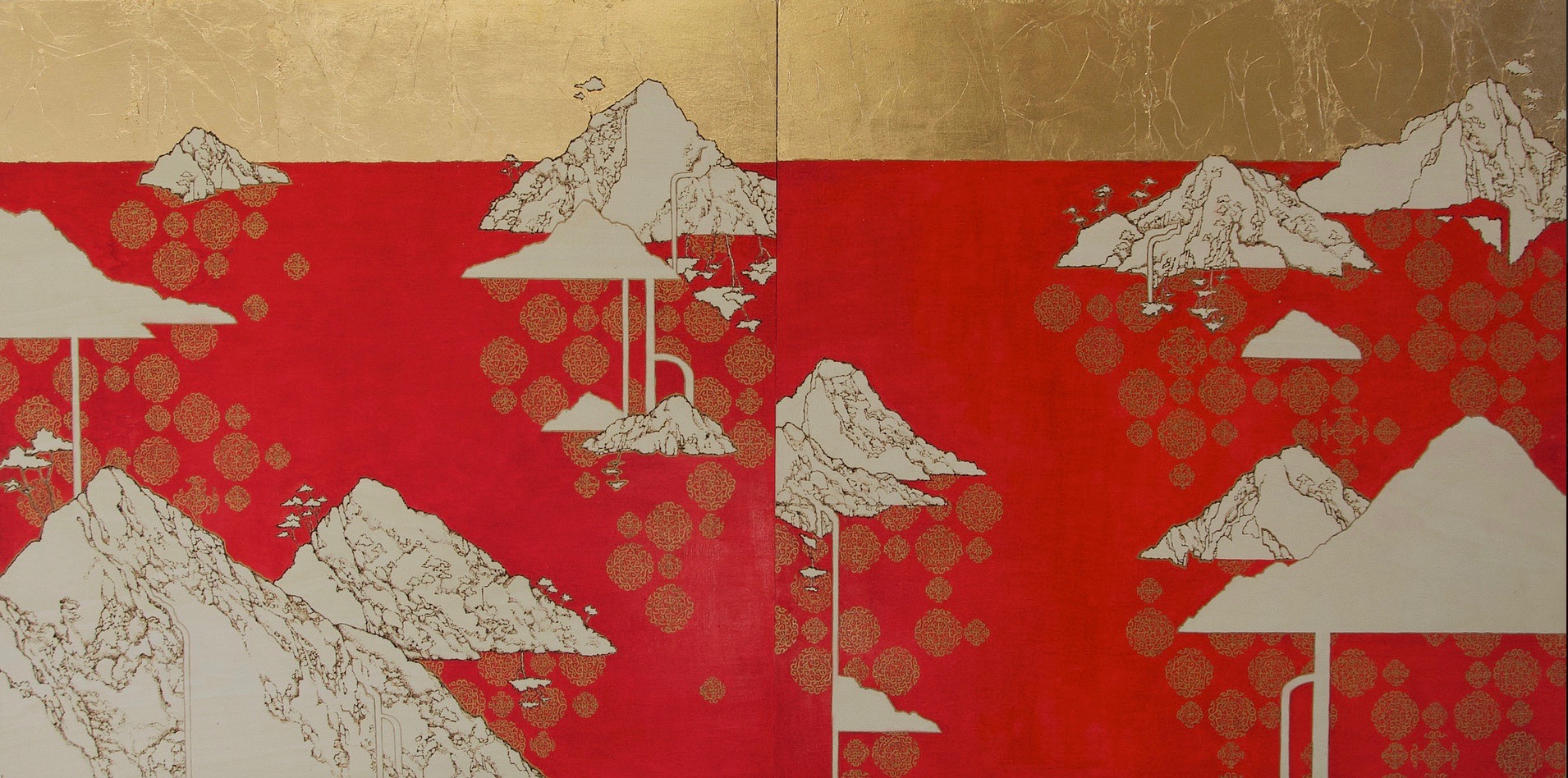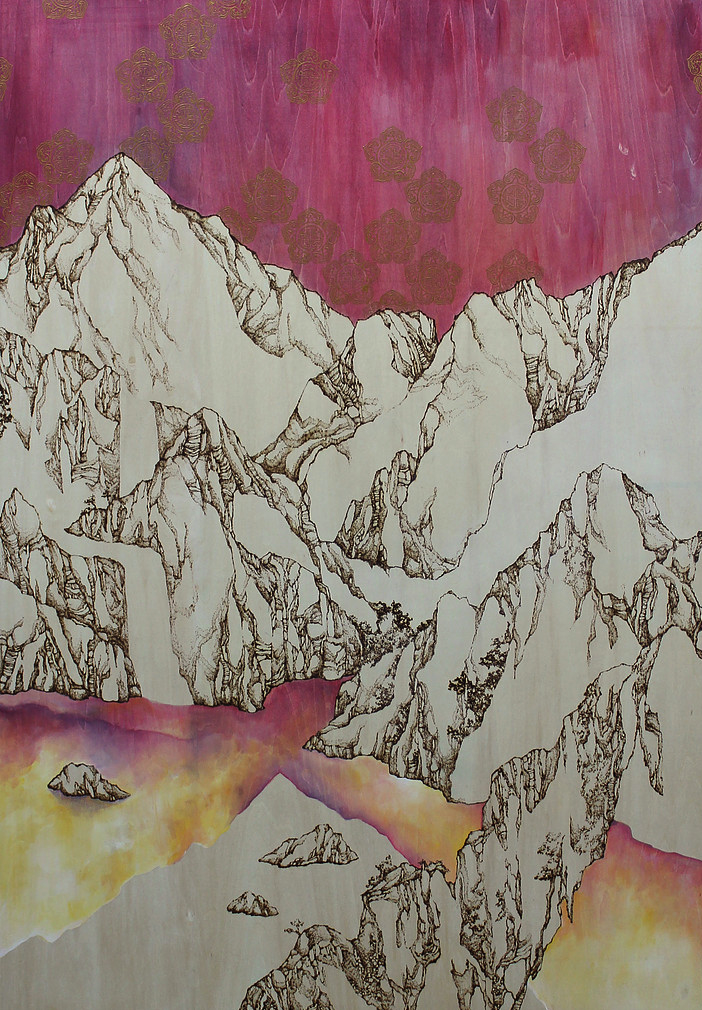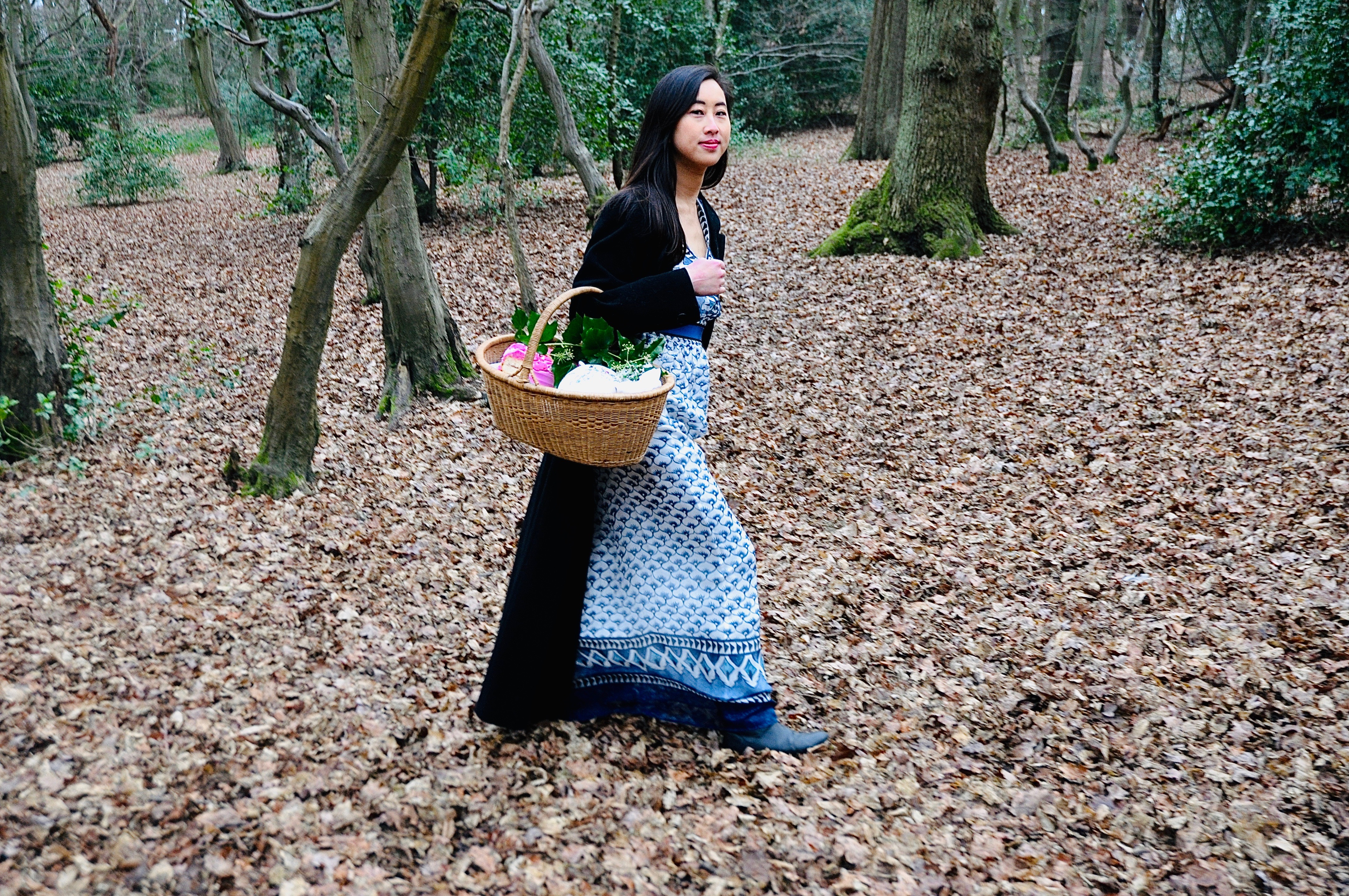 We take her portraits in the woods in North London, inspired by her love of nature and myths, with her basket of cake and tea as in a fairytale.  Michelle practiced gymnastics for 10 years starting at the age of eight, the discipline and the passion of training as a young girl.  It is this combination of pure creativity and driving force that shines out at me with Michelle.
Interview: Antoinette Haselhorst