Hugh Fleetwood
Hugh Fleetwood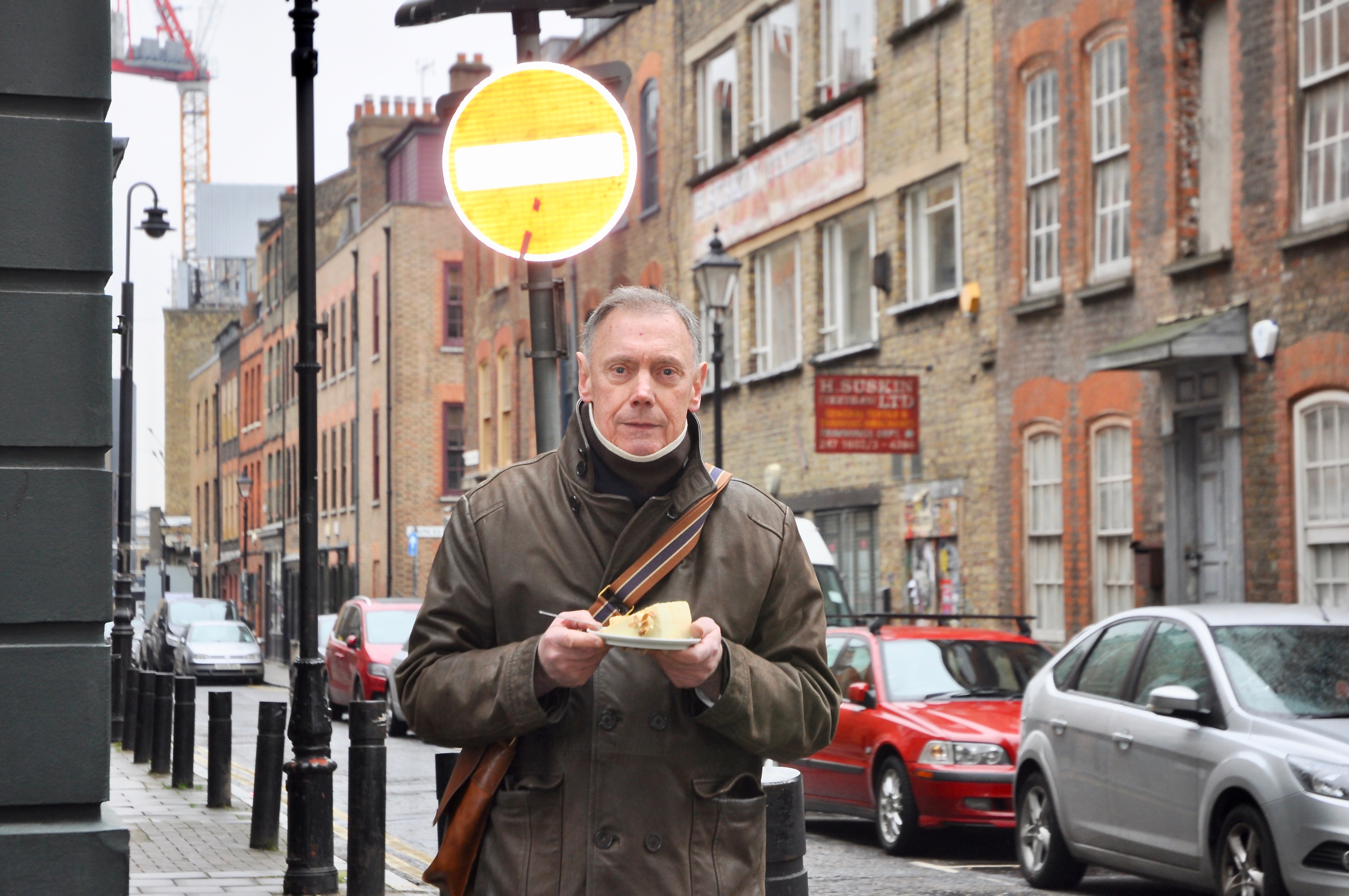 I find Hugh's artworks are anecdotes of the human condition, his paintings encapsulating some of the mysteries, the complexities of life and nature. They are captivating, almost abstract explorations of that condition, and however complex their meaning, however confusing the emotions and behaviour portrayed, the technique that Hugh employs as an artist conveys an overall sense of calm. You might be observing the world through his eyes, and if the narrative can be bewildering, compelling or even frightening at times, his images in the end just leave you gazing, wondering, and relating to them.  Relating to the blended subtle tonal ranges of primary colours he uses, to the elegant and elongated figures often standing grouped together yet looking frail, alone – or simply to the softness of the layers of oil on canvas that he has applied, wiped off and reapplied.  It is the very combination of the dark and the gentle that makes the surrealism of this contemporary artist so engaging.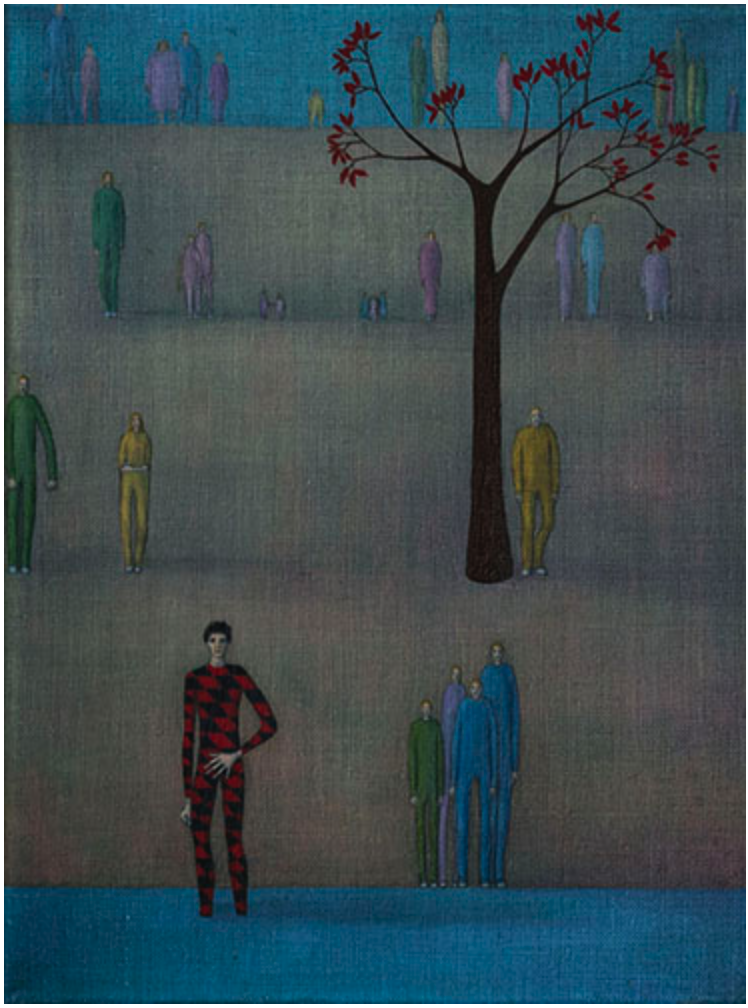 Fleetwood is a self taught artist, his work and technique inspired by the old masters of the Italian Renaissance, that he surrounded himself with whilst living a huge part of his younger life in Italy.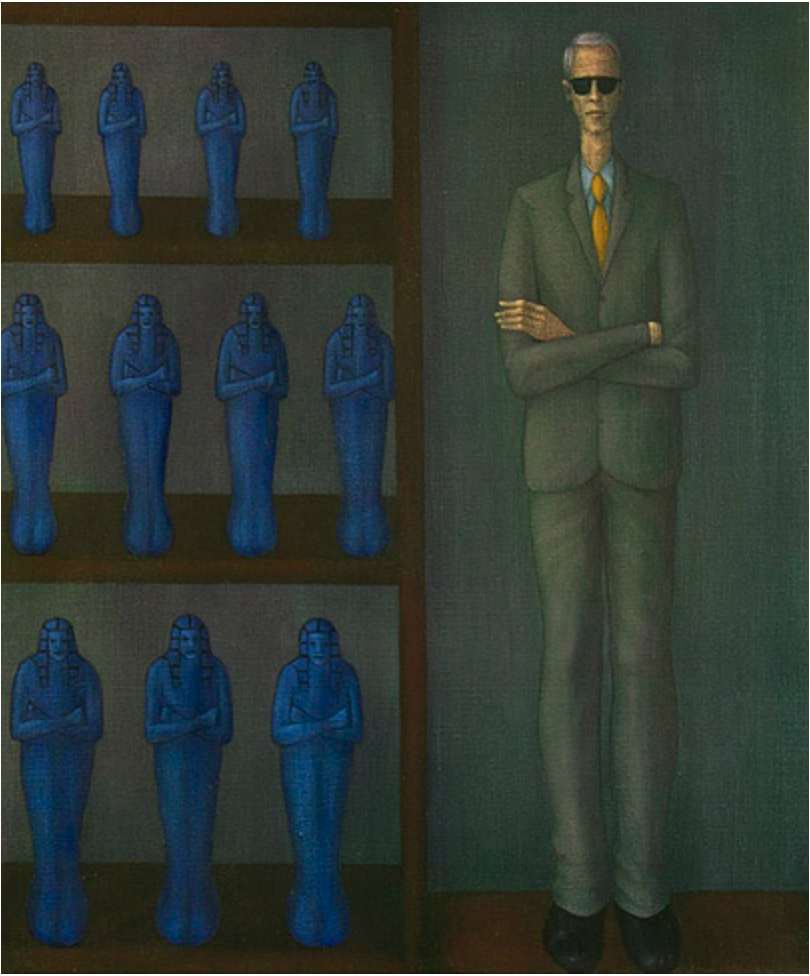 Hugh was born and raised in Sussex, his mother from south-west London and his father from Chichester. The young Fleetwood was always painting as far back as he can remember; he won his first art prize for a large oil of a naked African woman at the age of 16, in 1960.  His art teacher encouraged him to take his art further with an exchange to America, but the young man had other ideas, and decided the US wasn't for him.  Traveling to continental Europe instead, he spent some time in a freezing Munich, before hopping on a train one morning and heading for Italy. "Where it was still summer!" he says smiling at me.  After three months in Florence, taking in all the wonders of that most beautiful of cities, he hitch-hiked down to Rome, where he would spend the next fourteen years.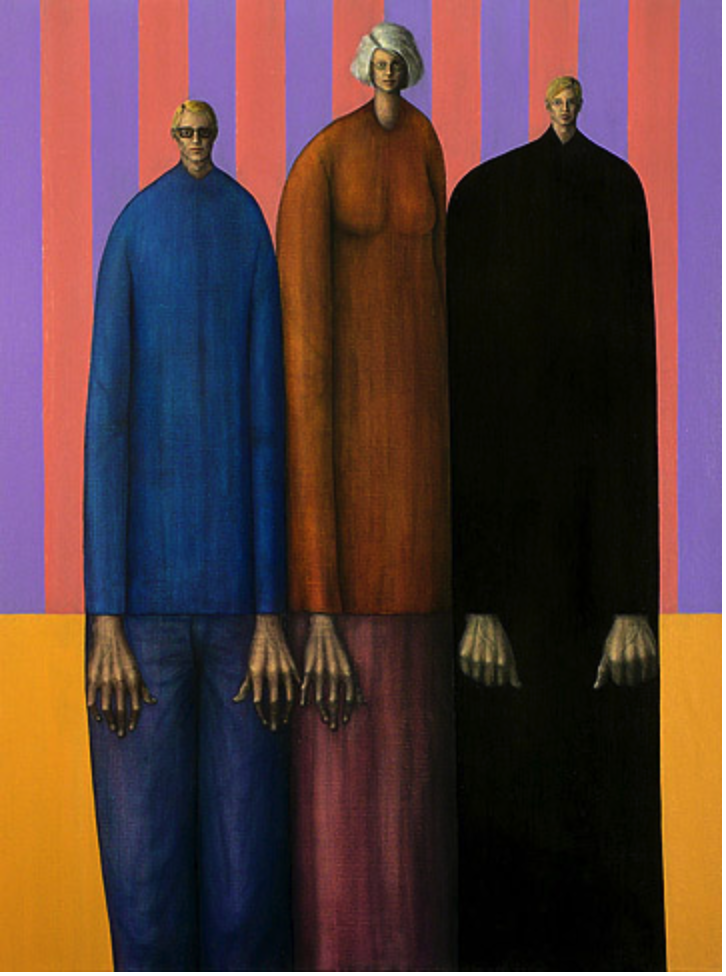 He arrived in Rome when he was twenty one, and as he was penniless, started looking for work immediately. He applied for a job as an English teacher; on his second day in the city he won the trust of a woman who ran a language institute and not only offered him work but an advance of 80 thousand Lire, at the time a month's average salary.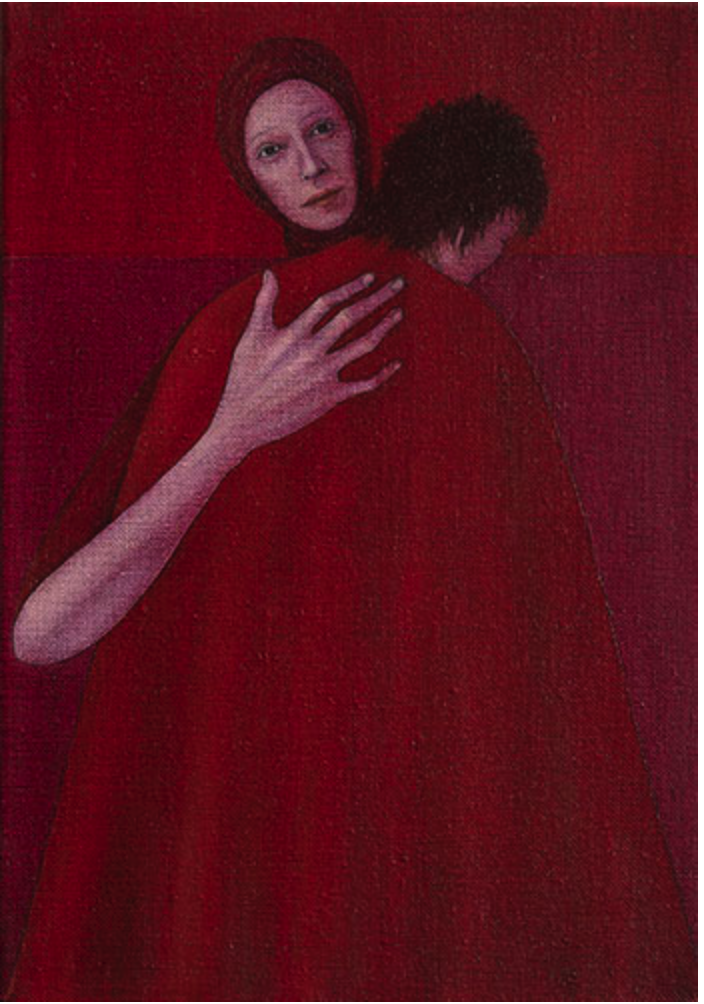 Whilst teaching he started work on his first novel –  chapter a day for 11 days – as well as writing poetry and short stories. To his surprise that first novel was published, but it was his second book, 'The Girl who Passed for Normal' that really launched him, becoming a bestseller, winning the John Llewellyn Rhys Memorial, Prize, and enabling him to quit teaching and become  a full time writer and artist. For a time writing a book a year, to date he has published 22 novels. One of the novels, The Order of Death, was made into a film starring Harvey Keitel and Jonny Rotten. Always painting as well as writing, he had his first exhibition at the Festival dei Due Mondi, in Spoleto. It was a two man show – his co-exhibitor being none other than Picasso!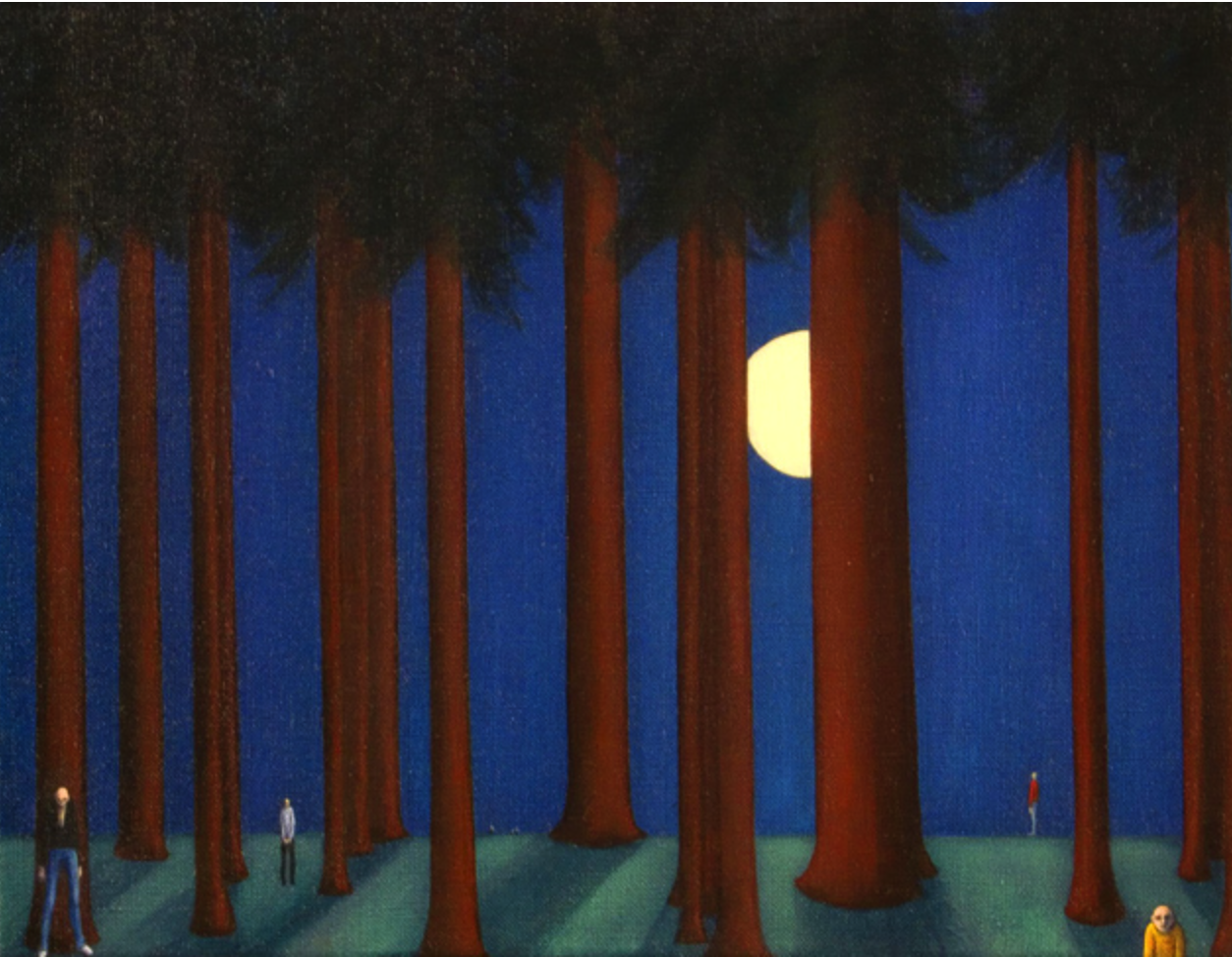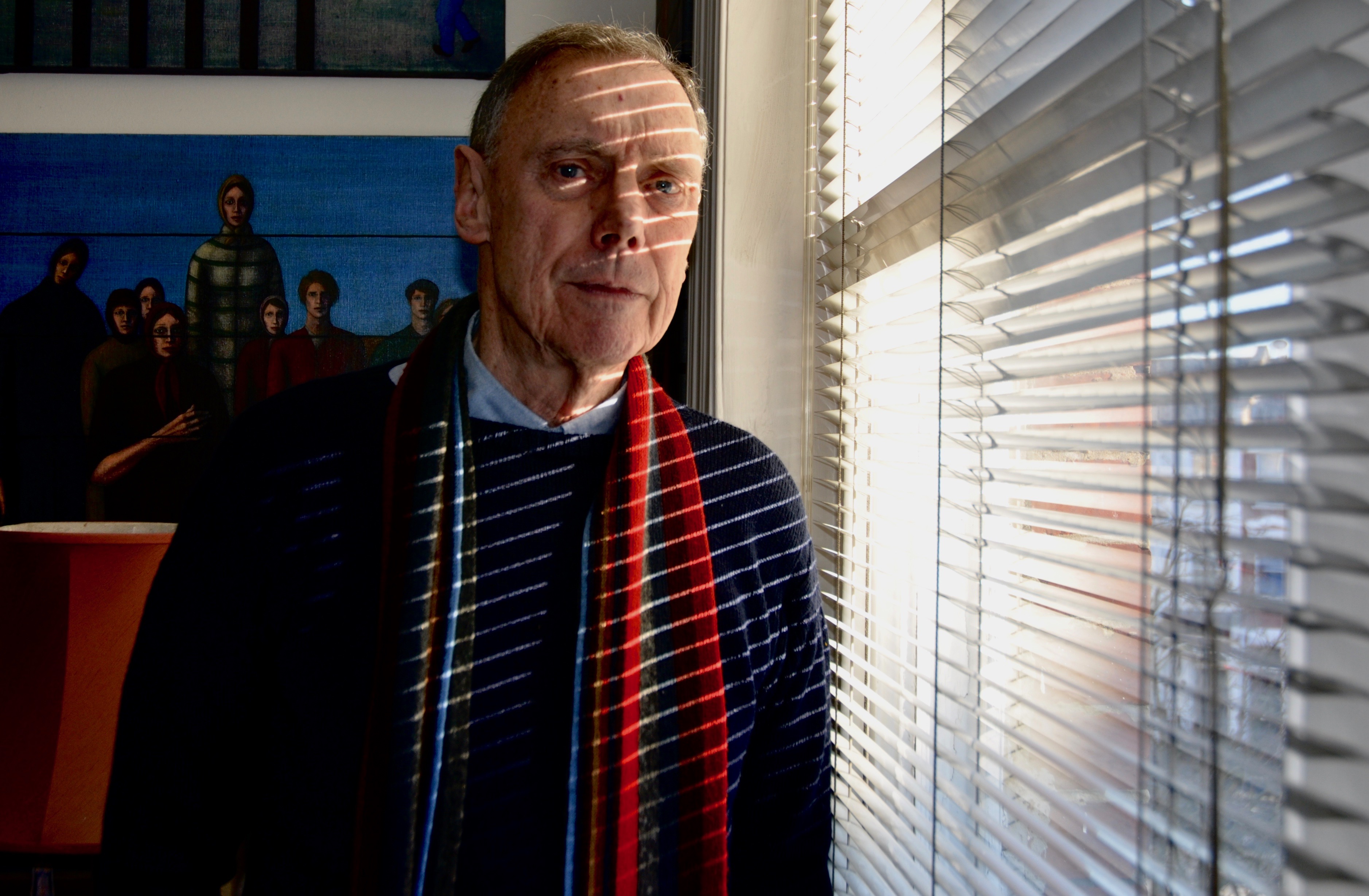 Then Fleetwood's time in Italy came to an abrupt end.  His interesting friends in the arts and music, were often his inspirations for his novels with plenty of his stories based on the people he knew, the lives and characters he encountered.  But one of them, an elderly American, took great exception to being portrayed in, as he saw it, a less than flattering light, and not only never spoke to Hugh again, but threatened to have him murdered.  So – although there were other less dramatic reasons – he decided it was time to give up his admittedly very enjoyable life in Italy – "I thought nothing of driving four hundred kilometres to go to lunch, and driving four hundred kilometres home," – and return to London.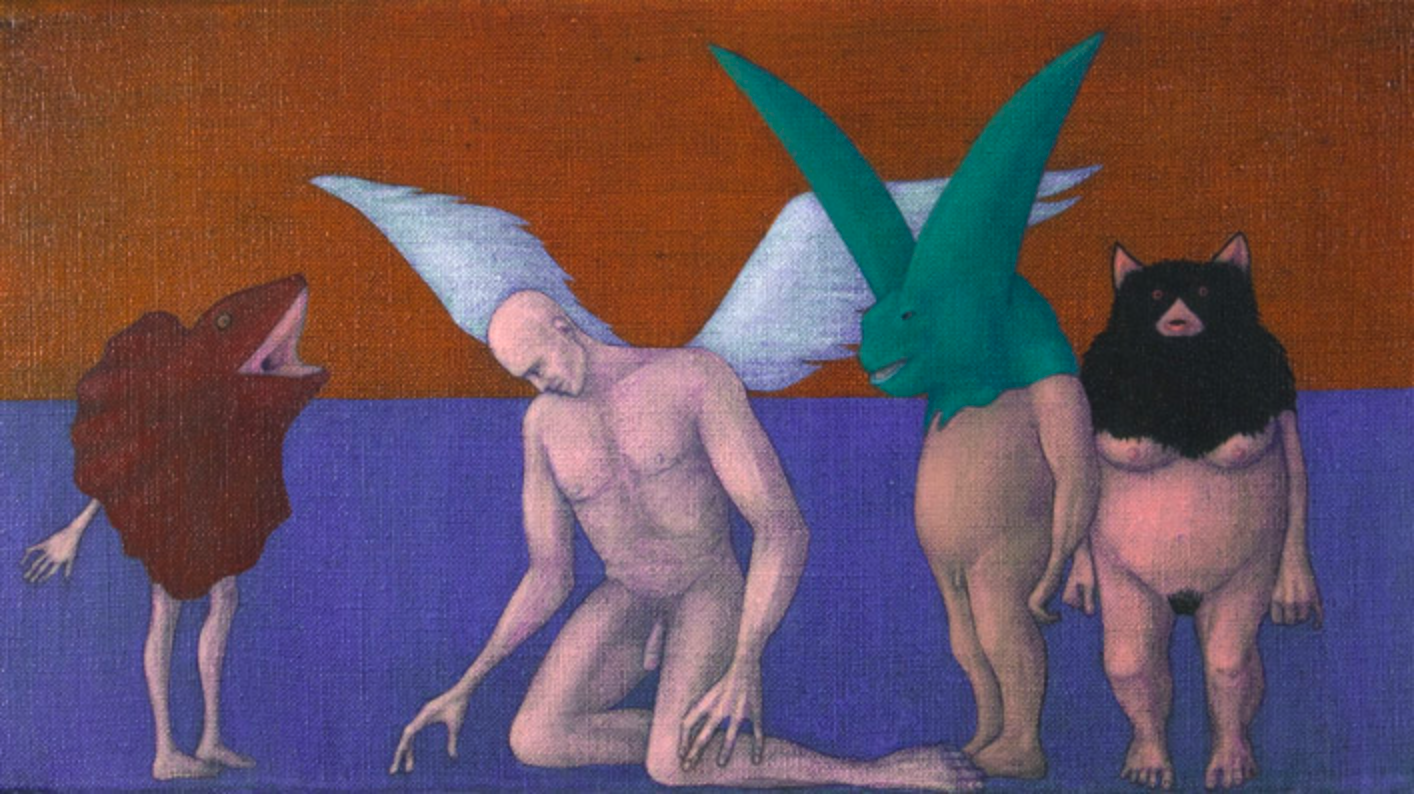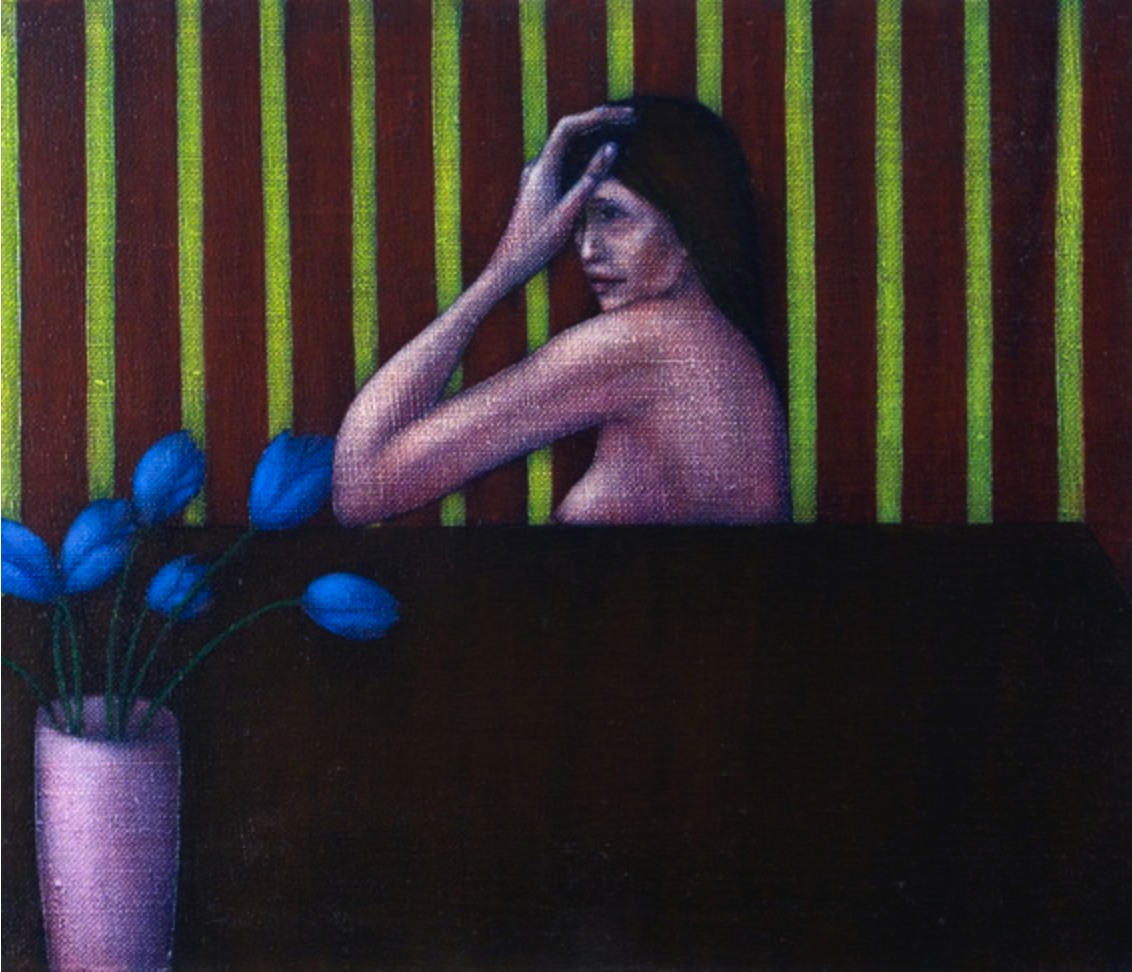 Back in the UK, Fleetwood now concentrated more on his painting than his writing, taking a studio in the East End, now trendy Spitalfields with neighbours like Tracey Emin, Gilbert and George. He had two solo exhibitions in the St. Raphael Gallery in Piccadilly, and one – to coincide with the republication of six of his books by Faber & Faber – at Calvert 22, in Calvert Avenue. Most recently, he has had a six week show at Le Dame Gallery, in the White House Hotel just off Regent's Park.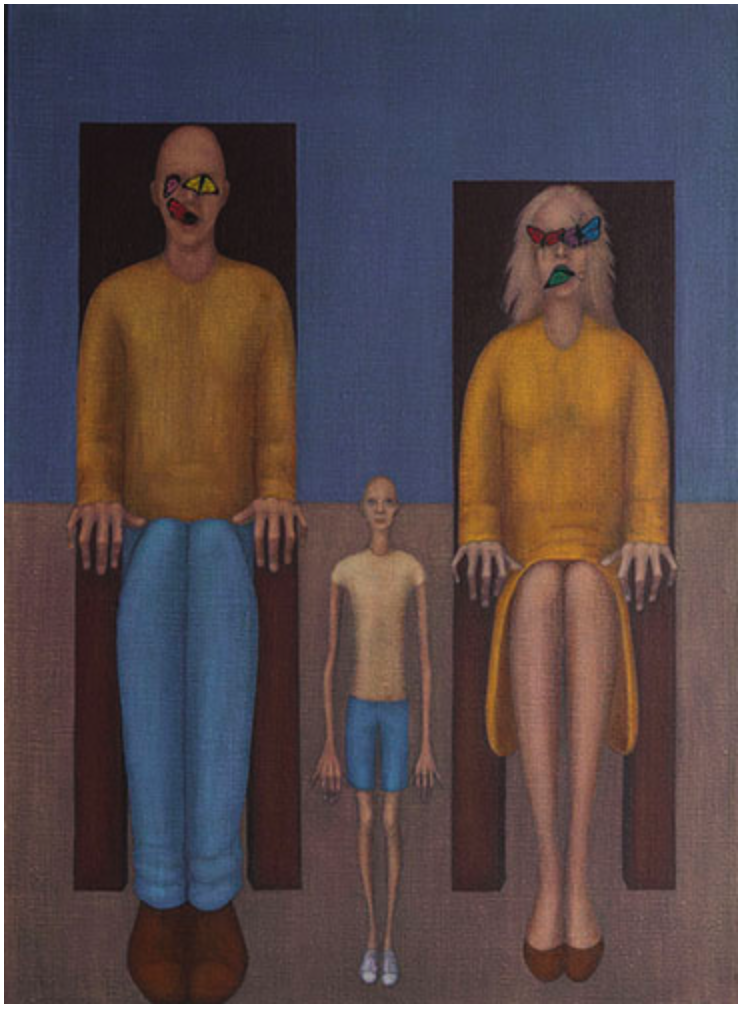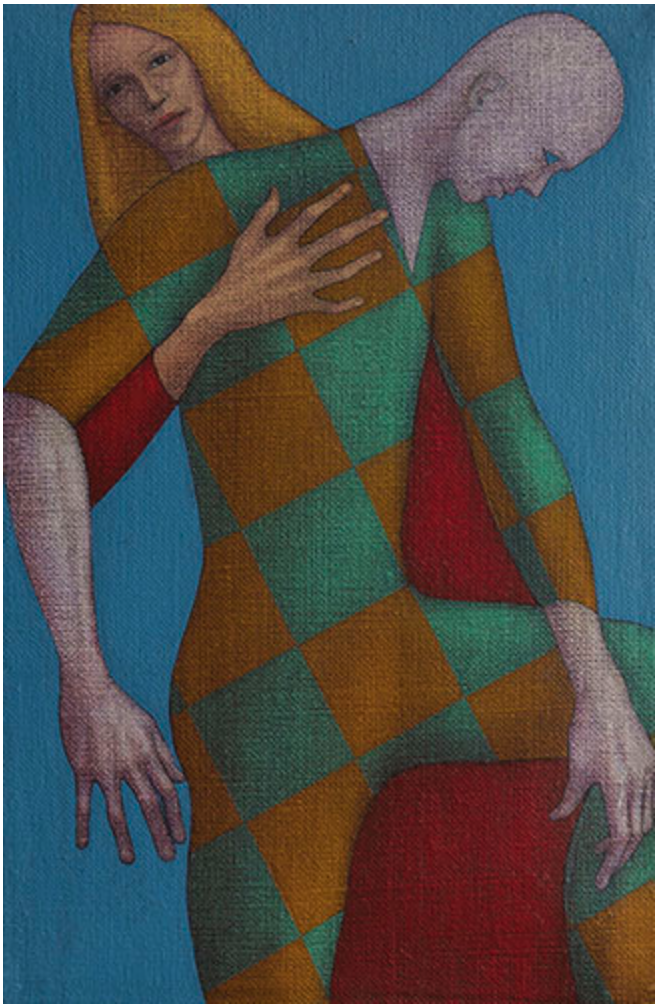 Some artists work evoke the asking of questions to try and have meaning. Hugh doesn't give much away. Though he does tell me he comes to the studio every day to work, and if any day passes that he hasn't painted or written, he feels he has wasted twenty four hours of his life. After our interview I took some portraits of him in his studio, and then others in the cold outside, with a slice of Cake provided by Butter Believe it off Brushfield Street.  Shooting sometimes generates a form of intimacy between photographer and subject, and in this case too it prompted Hugh to reveal at least something of himself. He doesn't like to analyse his work, he tells me, in case it turns to dust.  What he would say, however, is that for him,  if writing comes from the head, painting comes from the heart.
Interview: Antoinette Haselhorst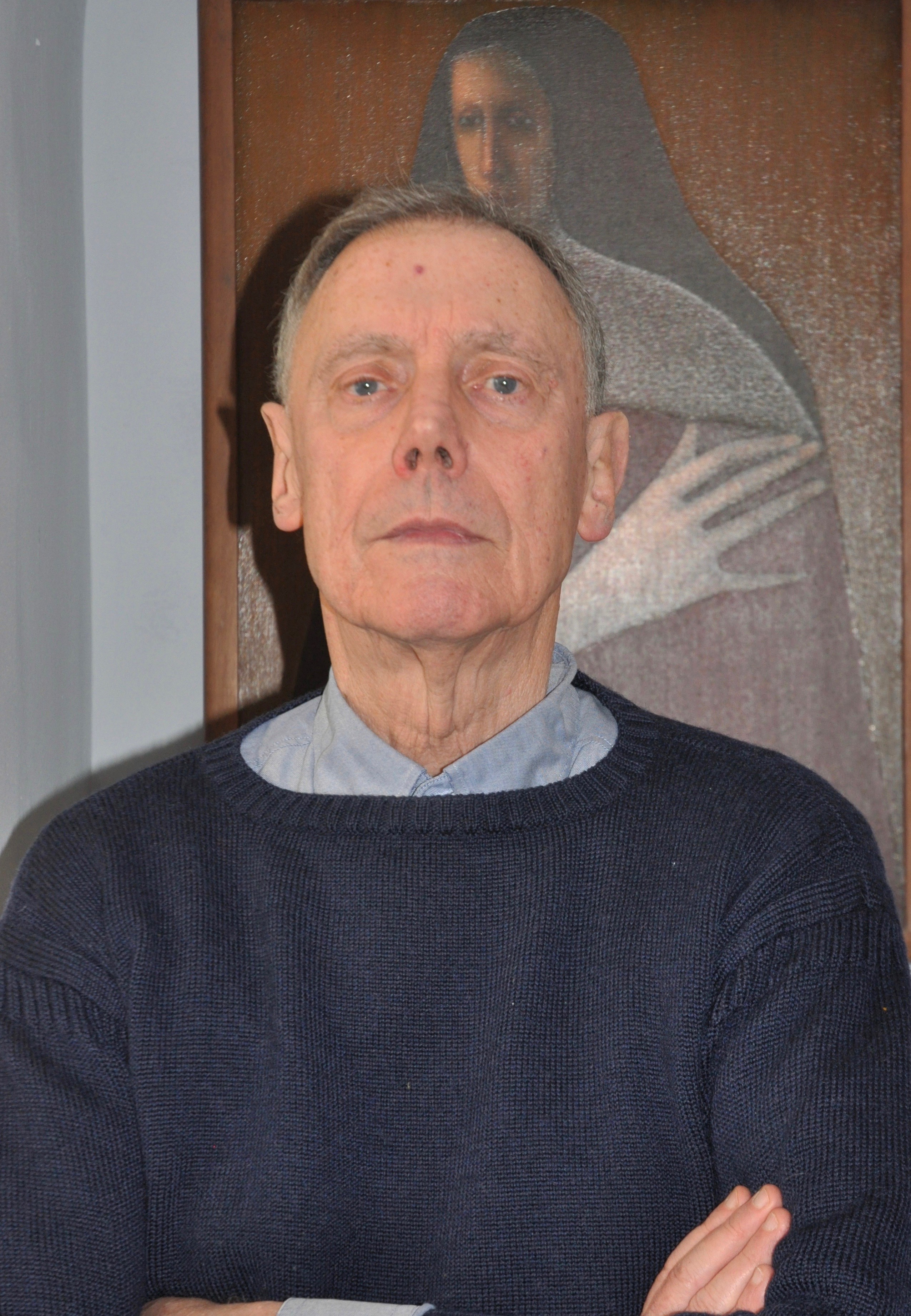 .