Giacomo Bevanati
Giacomo Bevanati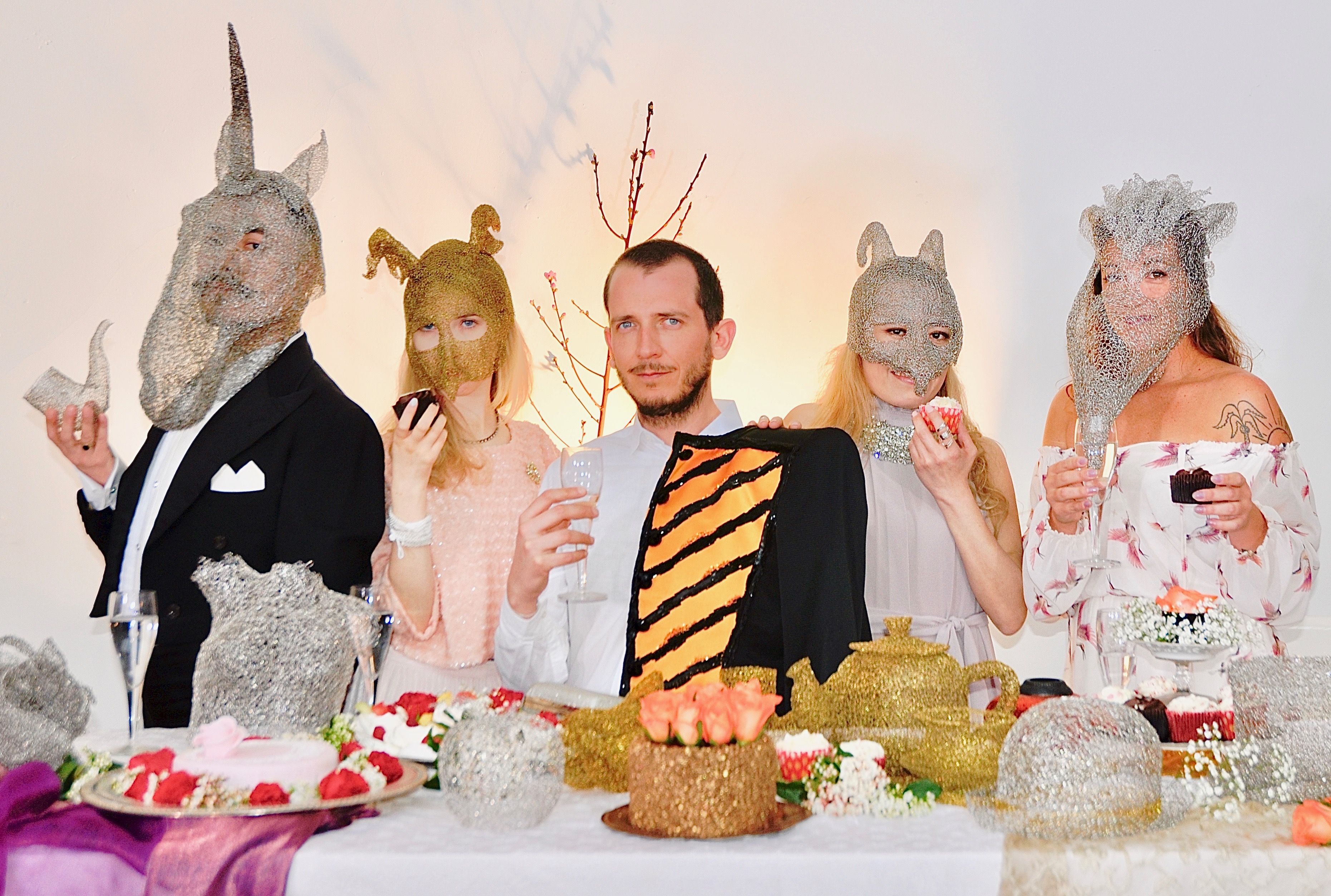 Come and join the masked ball with silver birds and bull masks, golden pineapples and teapots, silver top hats and golden pigs. Waltz down the runway as your own kind of unicorn, dance to your own tune as a horned bird or centaur with any of these elaborate contemporary works of art. Wear them, dress them or leave them displayed, reflecting light and casting shadows. For these art sculptures are made from sewn and hand stitched silver and brass wire. The golden face masks showing just your eyes or a step further the devil's style mask and black bird mask and headdress or the long lace collar and the chameleon head in woven gold. I can see the future of a Venetian night out, wearing a long night cape or gown and these modern artworks by Italian born artist Giacomo.  He takes it a step further in some cases, some of the sculptures can be worn as an elaborate display like a peacock for any grand entrance.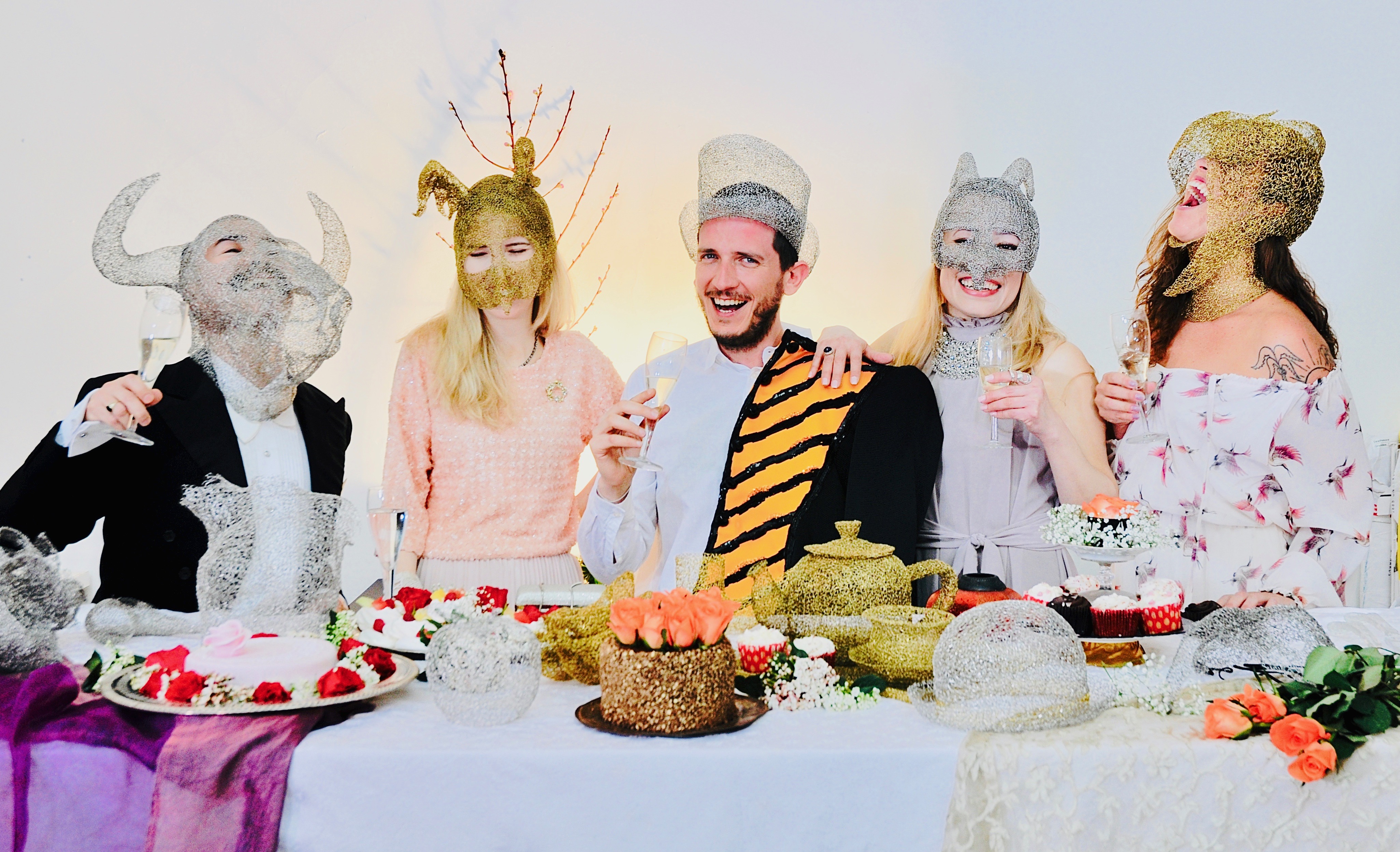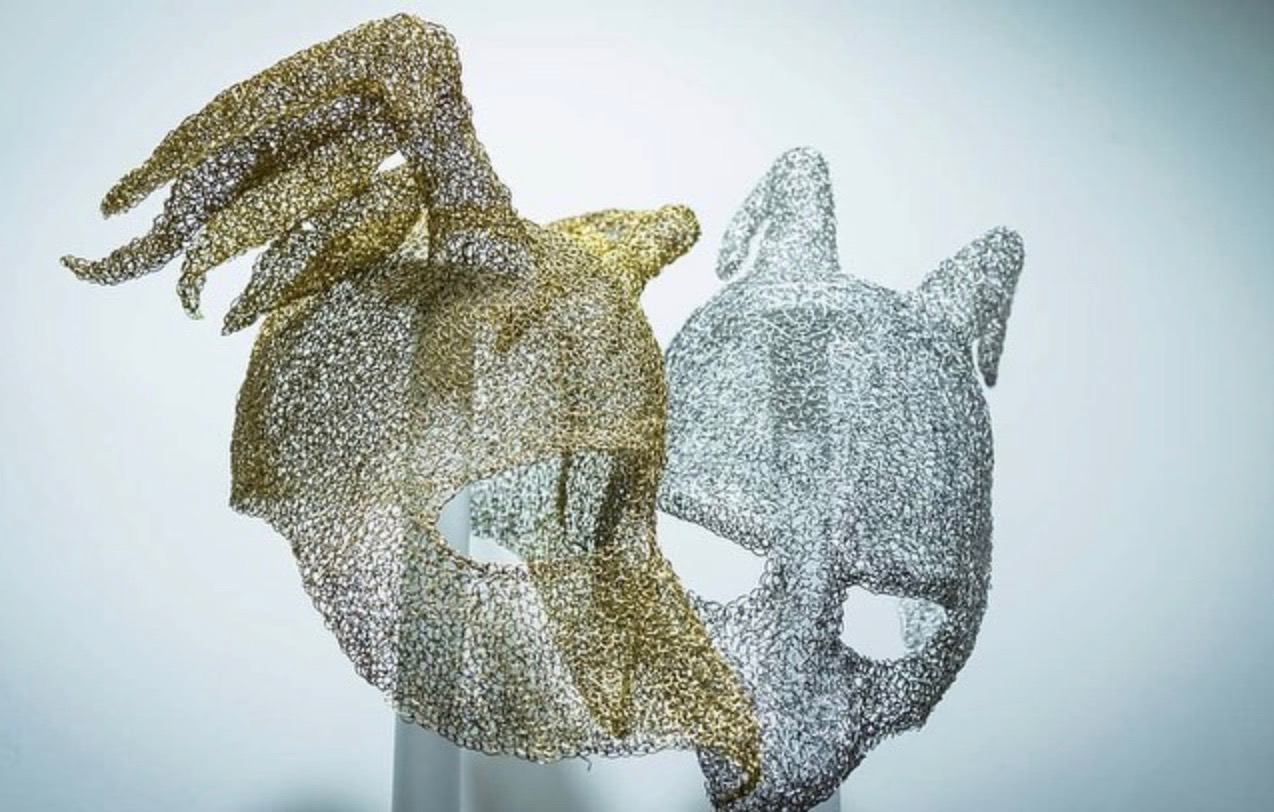 I am amazed at this man's work. He just completed a commission for a dance production titled "I Know Not These My Hands", creating detachable costumes as part of the choreography in the dance.  Working a lot with dancers and artists, Giacomo collaborates creating a futuristic artists utopia. Some of the sculptures can be displayed, like his tea set, or the hat and pipe, I particularly like his pig, or the huge pineapple all recently exhibited in Hong Kong with the Singapore Art Garret Gallery. For our interview me meet in a coffee shop by day, and nightclub by night in Brick Lane, just a small walk from the city of London. I love how artists and bankers all coexist next to each other. As you walk the trendy streets turn the corner and stand looking at the high rises of the city of London.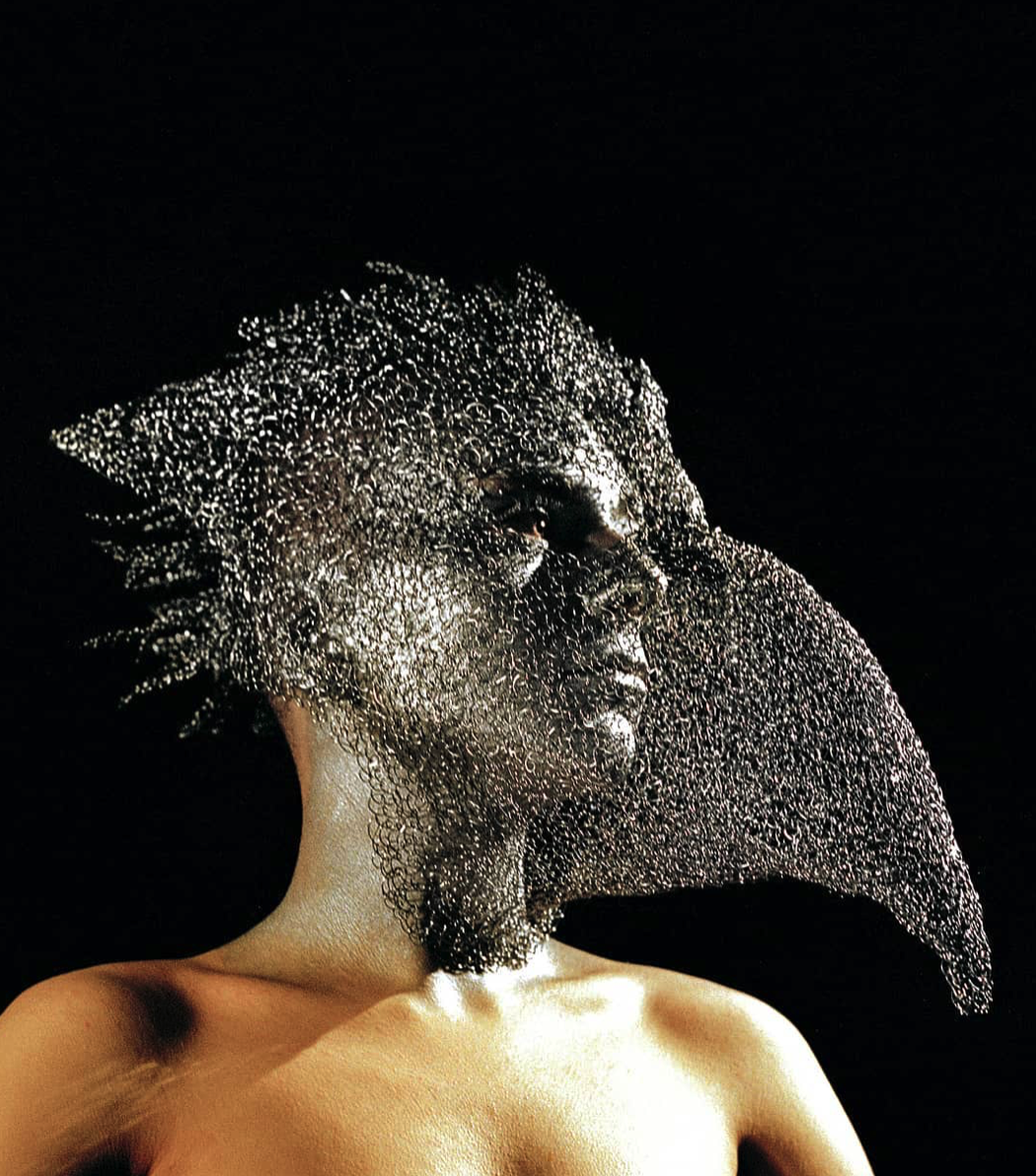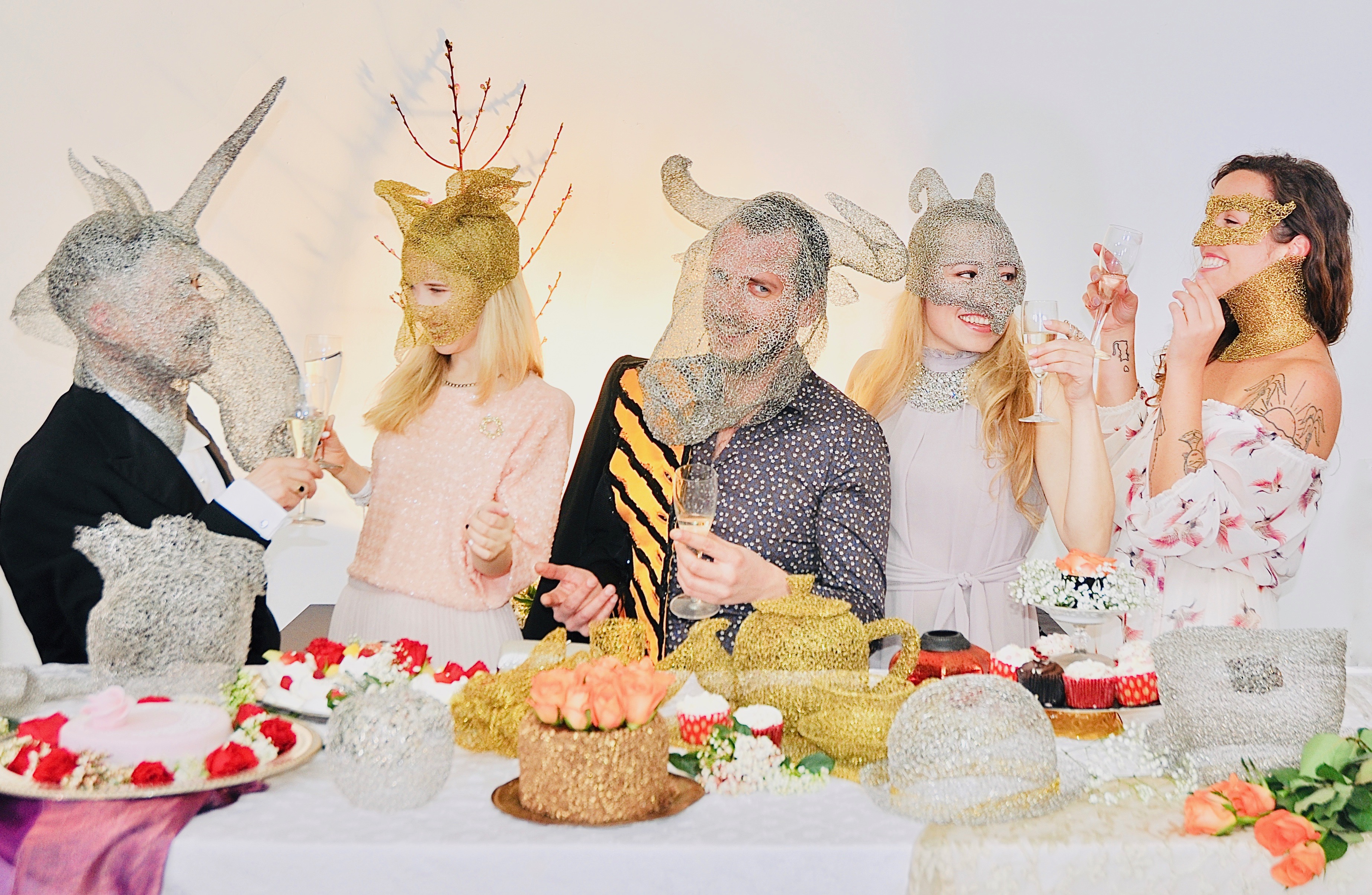 We start talking about Foligno, a beautiful town in Umbria, Italy, famous for its Renaissance and Baroque architecture and art, the town where Giacomo was born and raised, and where his family live and work. Giacomo studied Product Design in Florence for three years, after graduating with a Bachelors he decided to expand and study for a Masters in Architecture in Rome for four years. He worked as an Architect in his home town for one year. However he felt stressed and claustrophobic, he explains.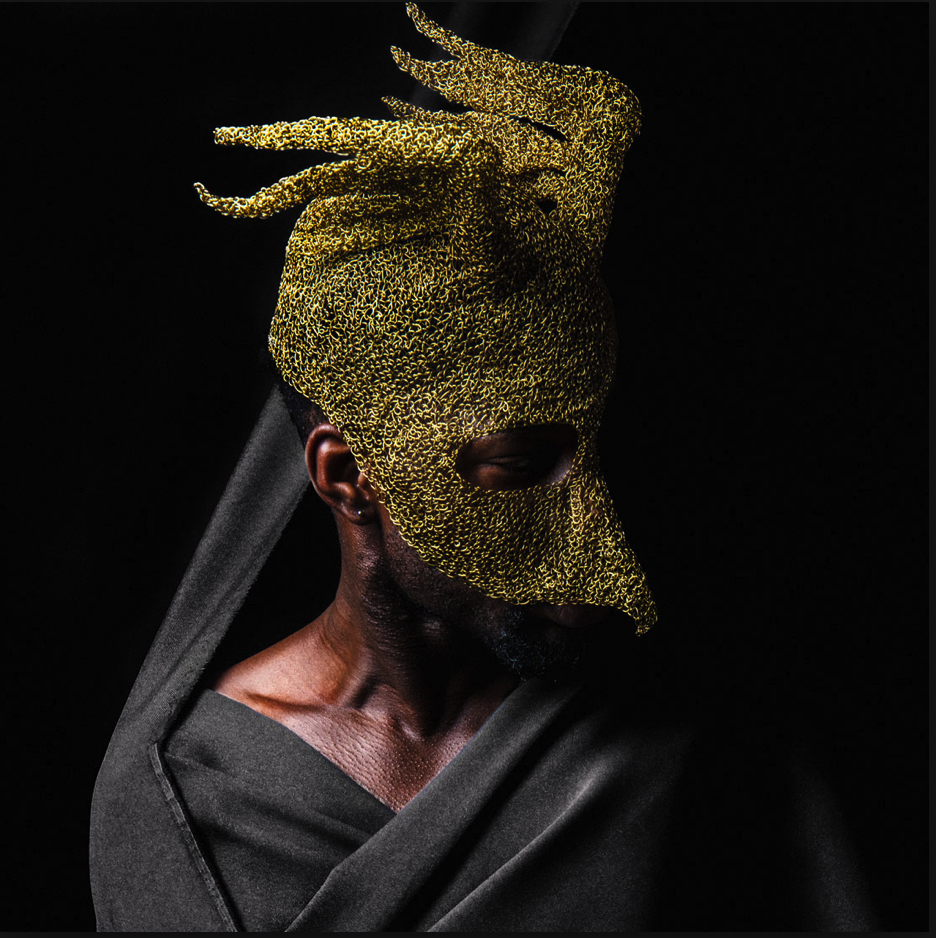 He surprises me when he tells me that choosing a career as an artist is frowned upon in Italy.  However his choice to become an artist came when he was cleaning up his dorm room, and came across a lamp he had left abandoned, he had made whilst at University with wire.  He reconnected with the Brass and Steel wires and started to build works of art. A self taught process of sewing with wire, he did this for himself as a form of therapy to explore the world he reveals.  He felt he could do whatever he wanted.  Starting with Jewellery and then the masks, even weaving a rose window, and winning a prize in 2015.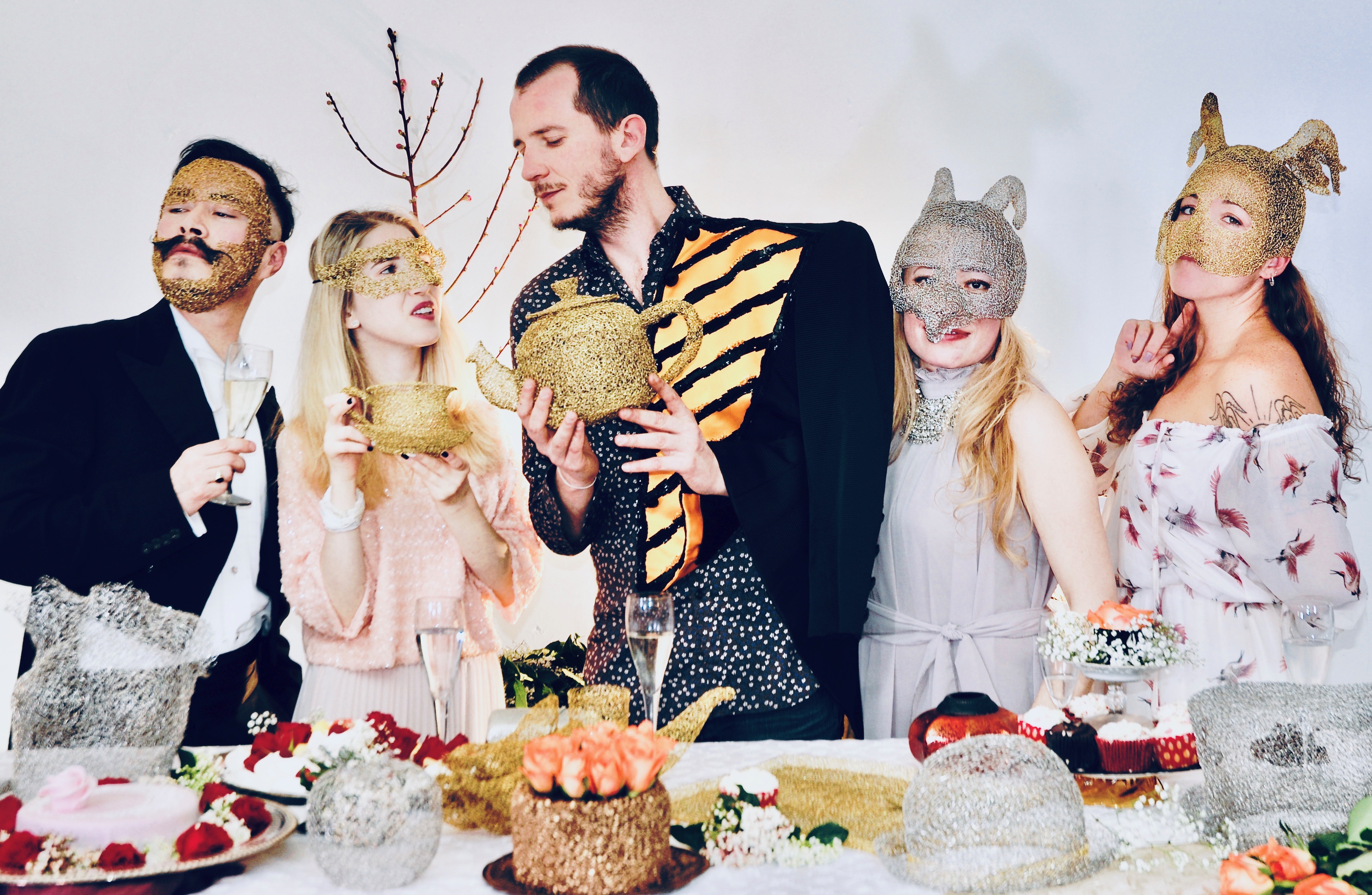 Giacomo has come a long way since then, his evolution came when he moved from Umbria to London, working in a coffee shop in Fulham Broadway, he couldn't speak a word of English. That didn't stop him. Today, three and half years later, I am talking to him in English, as he fluently explains his career story to me. How he fell in love with the city, and rented himself a small room, how he decided to believe in himself, and locked himself away as he moved from jewellery to masks and sculptures, combining the two. He dedicated himself to his work, purchasing his specific type of wire from Italy with his frequent visits back home.  Interacting with the world to try and explain his art, after researching his field he finally decided to show and exhibit his work.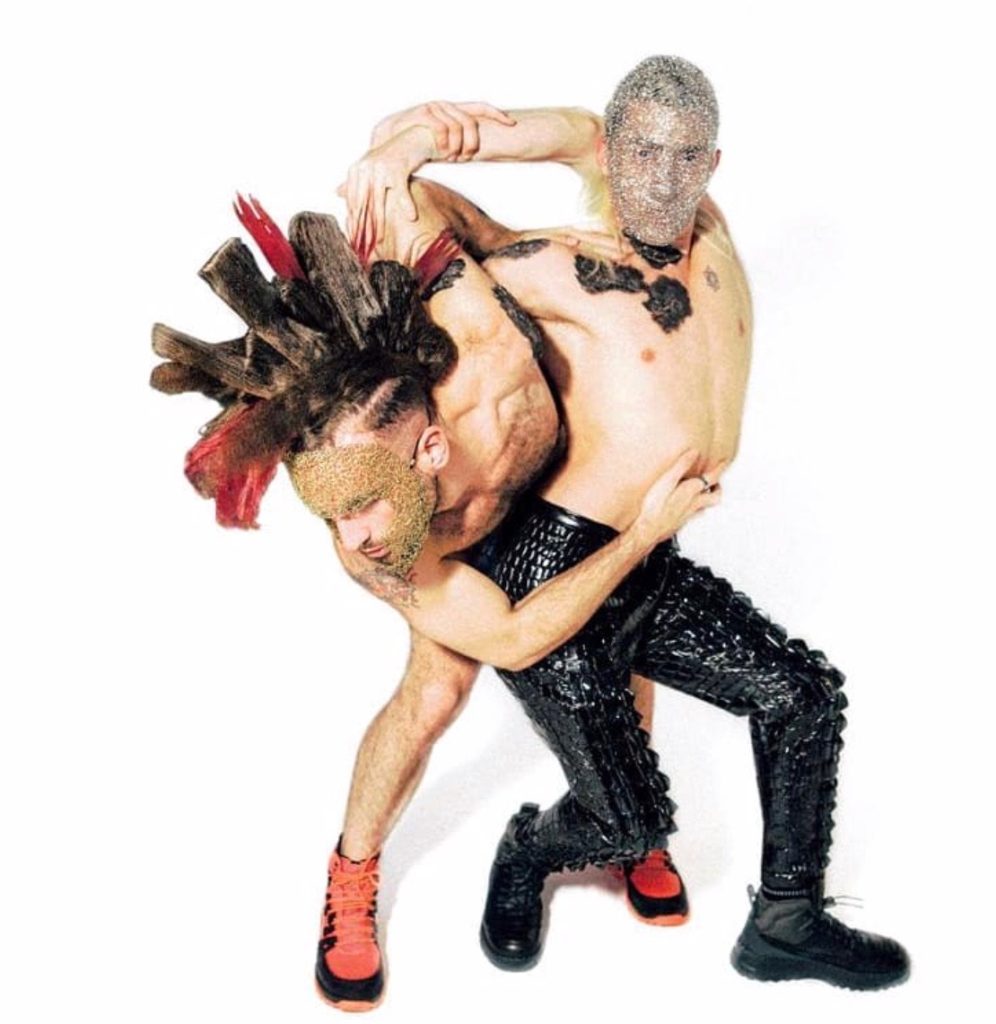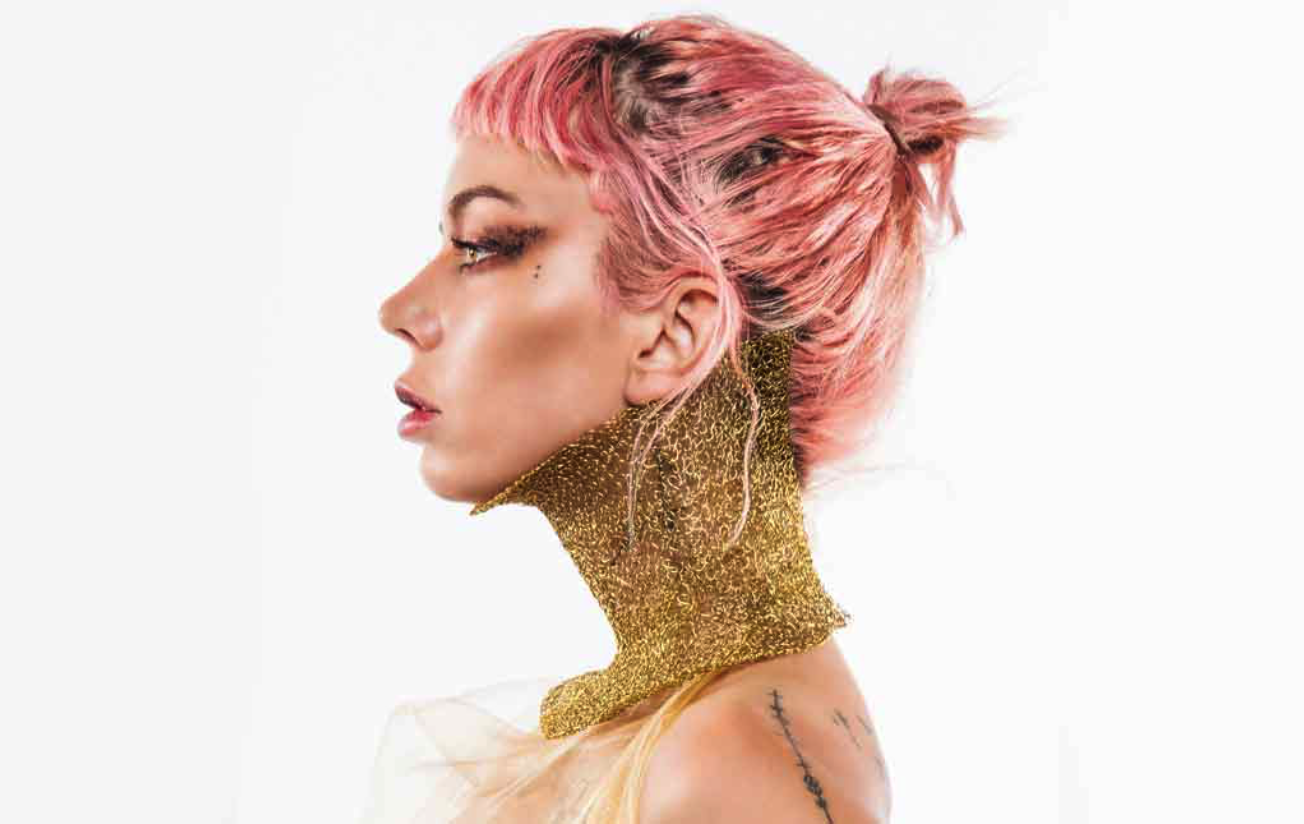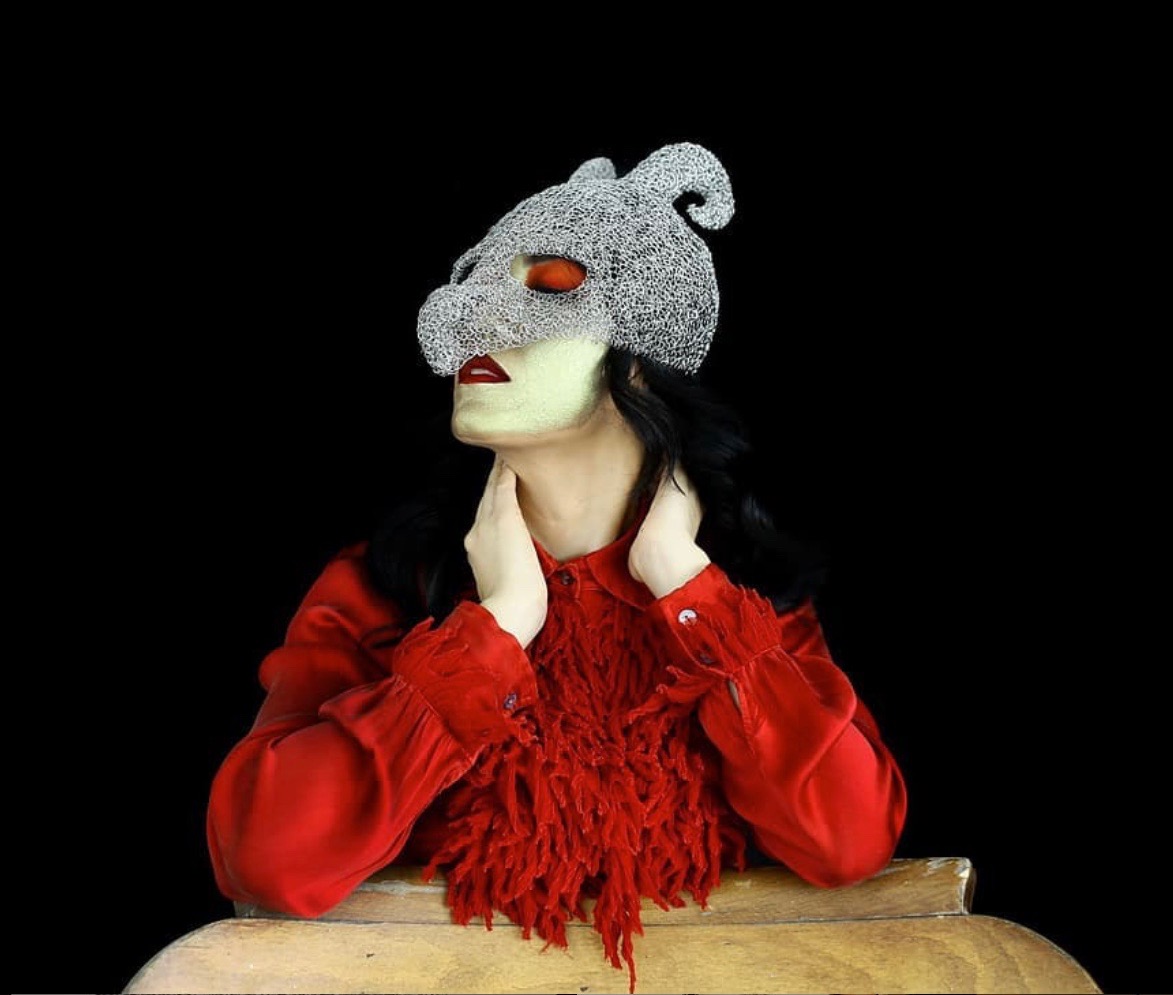 One of his earlier Exhibitions in London, was at the New Artist Fair at the famous Old Truman Brewery in Brick Lane. His simple structure of placing his wire sculptures on a mirror, allowing the artworks to do their own work. This display of beautifully hand woven sculptures, letting them play with light reflection and shape, is what makes his work so alluring. The feedback has taken him to where he is now. Exhibitions include, the Tate Modern for three days collaborating with Westminster University; The Venice Biennale, in all, eight exhibitions so far, London, Cologne and the Asia Contemporary Art Show in Hong Kong.  Along with commissions, he is currently working on masks for Contemporary dancers.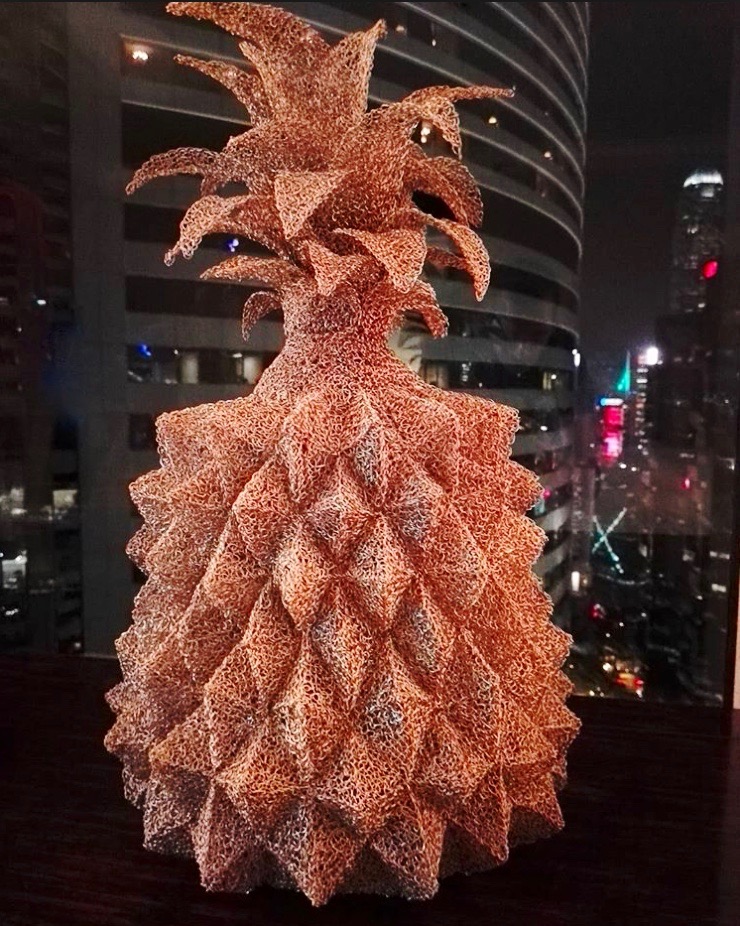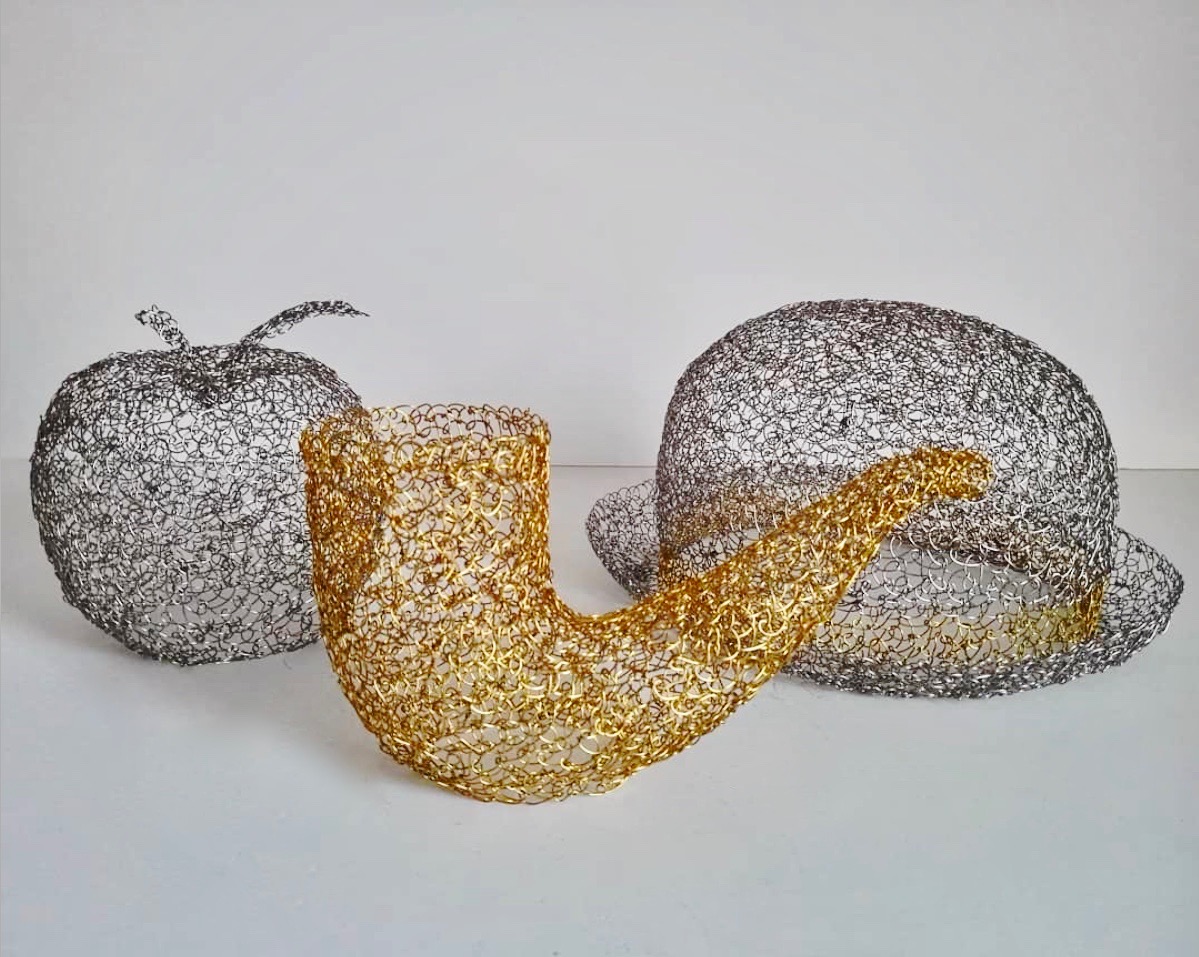 His work was recently the focus for a documentary 'Metal Love' featured at the East End Film Festival in 2018.  He is happy to show his technique, however what it means to be an artist; there is a driving force of trust, emotion and letting go, along with all the insecurities. It's not an easy journey because it doesn't hold guarantees and security. We talk about his family in Italy and he describes a wonderful traditional family and the food industry back home and lightly joke and laugh. He listens and is fluid to any creative thought put before him, taking it to somewhere else. Then as a true gentleman he walks me back to Liverpool Street station and sees me off.
Interview: Antoinette Haselhorst
A special thank-you, to all our guests, Alba Sala, Ramon Mota Davalos, Candice Olds-Tserliangos and Angelina Mota Davalos.