Teresa Wells MRSS
Teresa Wells MRSS
There is something elfish about Teresa's life size bronze sculptures. Especially when you think about the material she uses. Solid and heavy and yet her artworks are a contradiction to the heavy metal. The compositions of her sculptures portray the effervescent joy of movement, the leaping and pouncing of a nymph-like creature or the strength and power of human performance at its best. Yet, there is something magical about the survivor Viktorya, Teresa's dancer with one leg, with the spiked prosthetic doing the splits whilst standing on her hands, the capriciousness of Narcissus, resting on his haunches as if about to dive into the water below as he gazes at his reflection, and the delicate Liberty leaping in the air with her back arched in a graceful motion like a trapeze artist flying through the air.  All emphasising the anthropology and beauty of the human form at its most ultimate.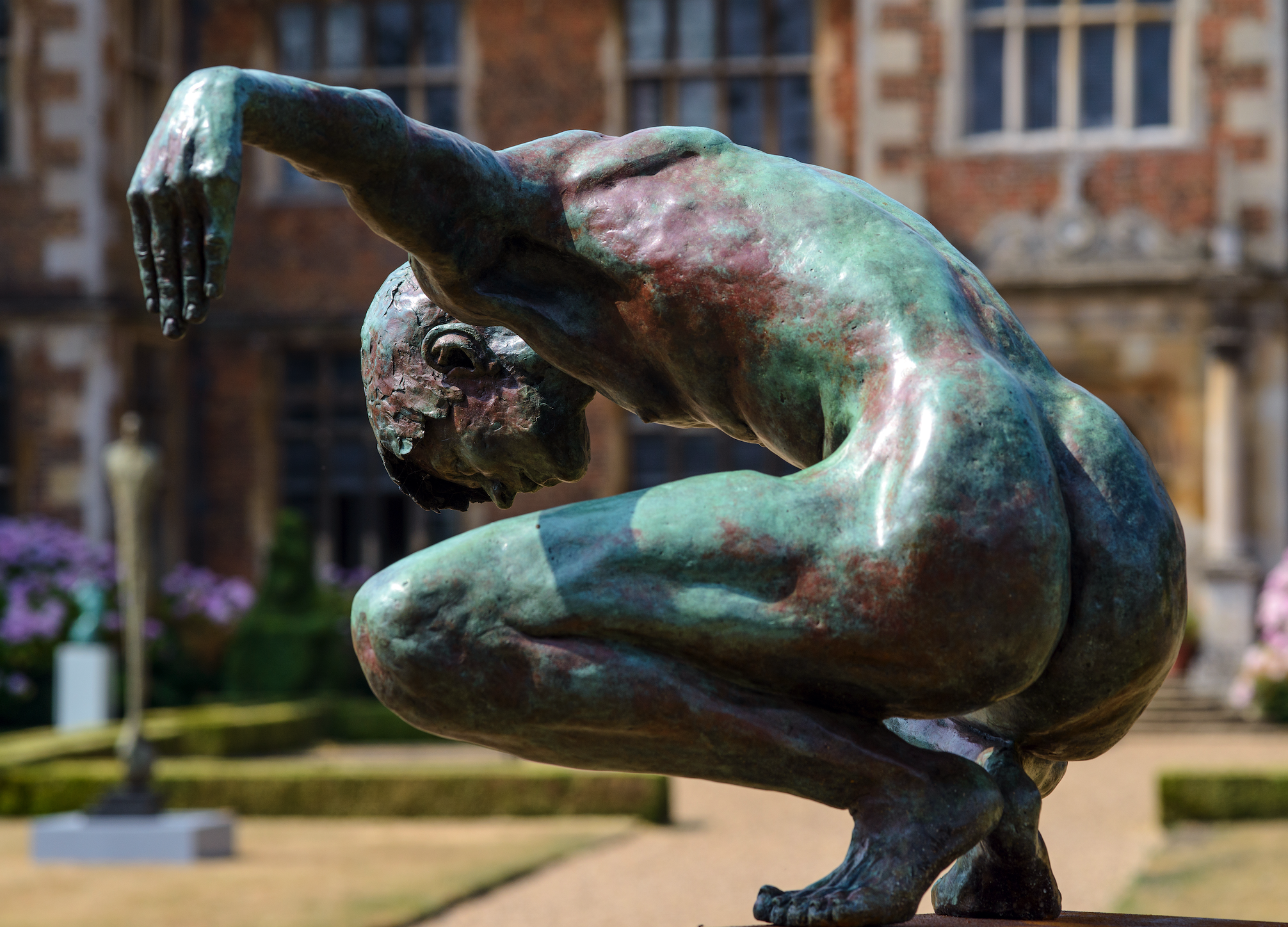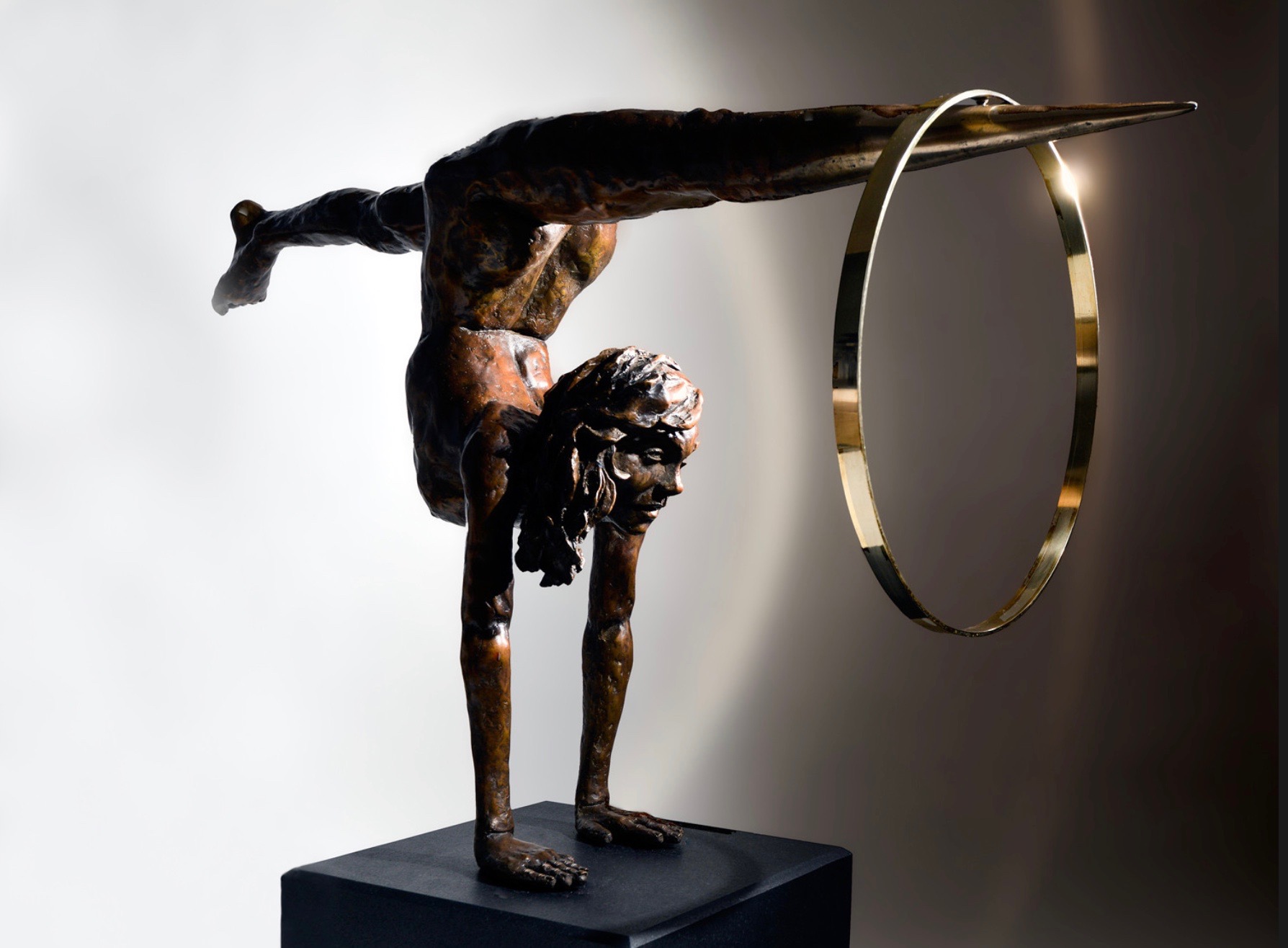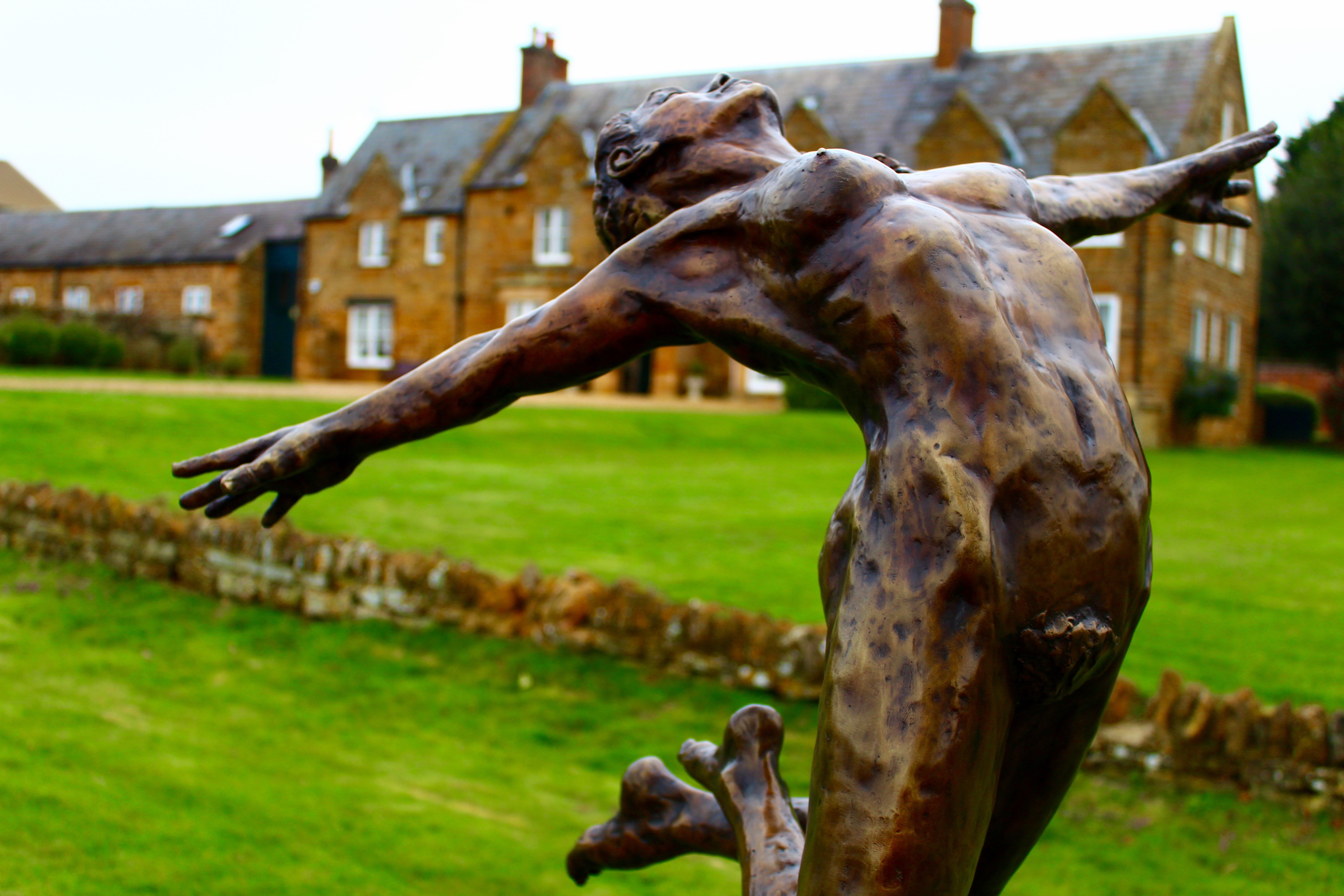 Her earlier works and smaller sculptures are just as fascinating, raising the narrative of what it is to be human, with complex sets and storytelling. Compelling and surreal artworks, involving sculpture within a miniature set. Her film director, directing a murder on the beach. The artist painting a family, the lonely couple dining at the tall and long table. Or the mother wearing artificial reality glasses as she breast-feeds.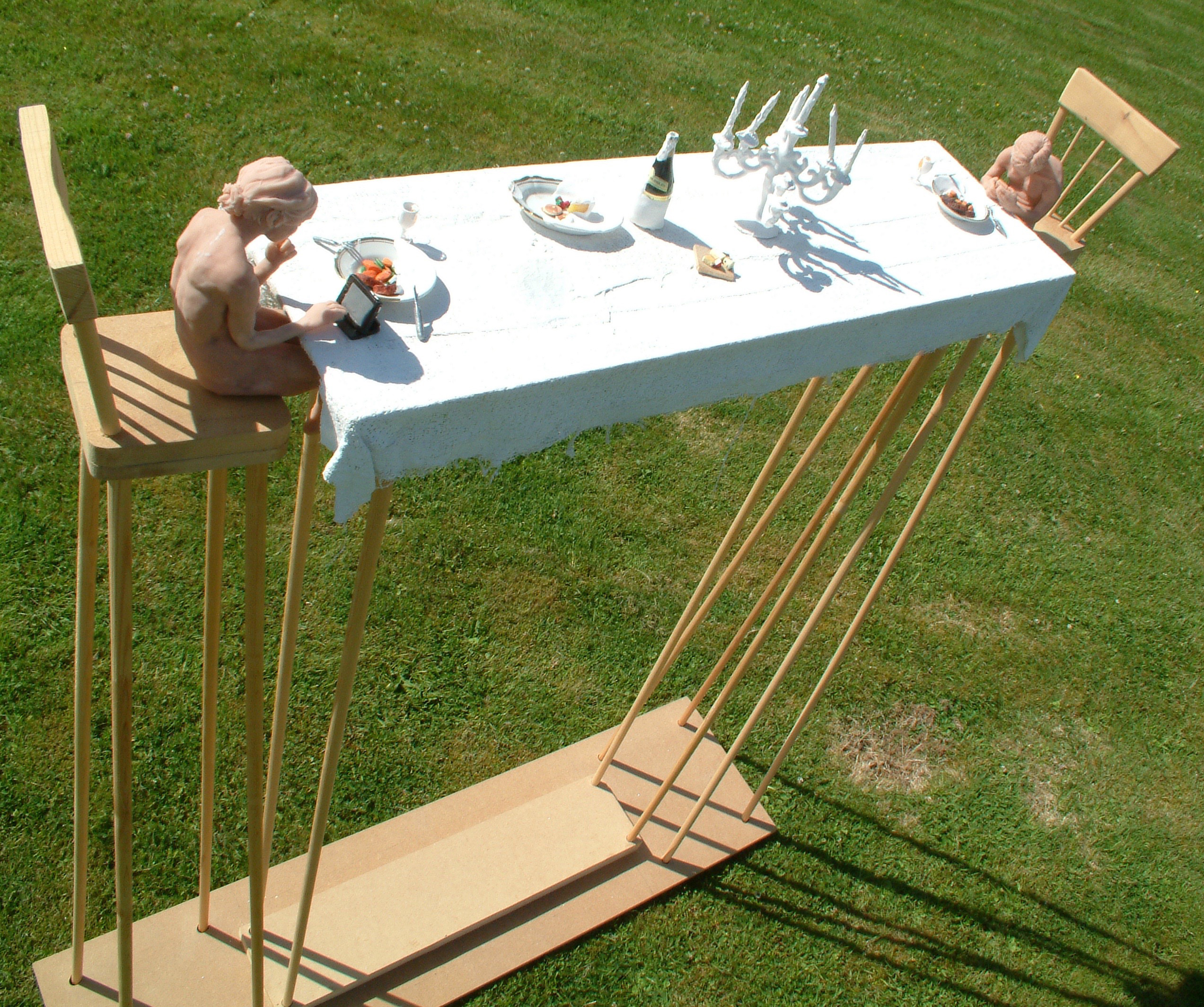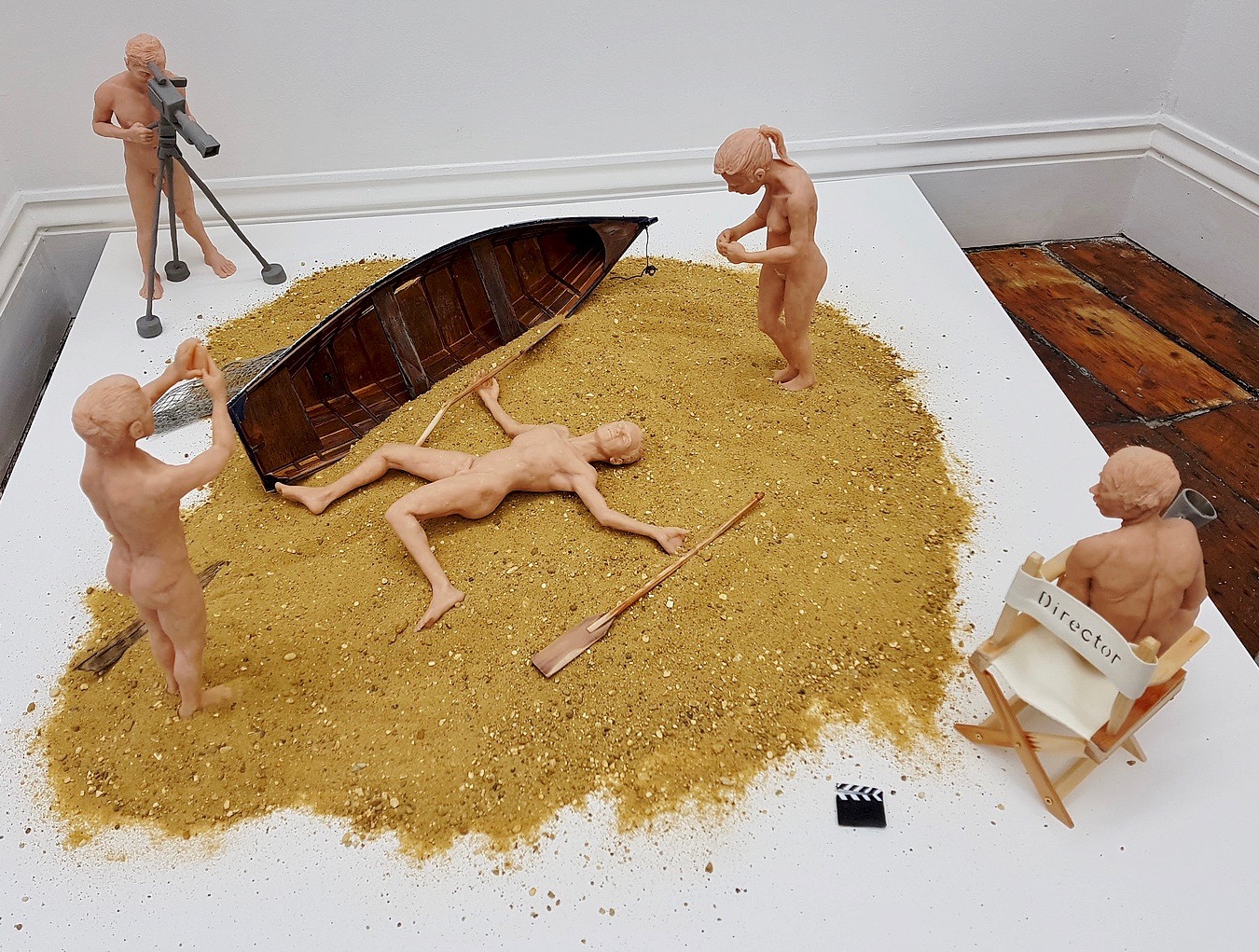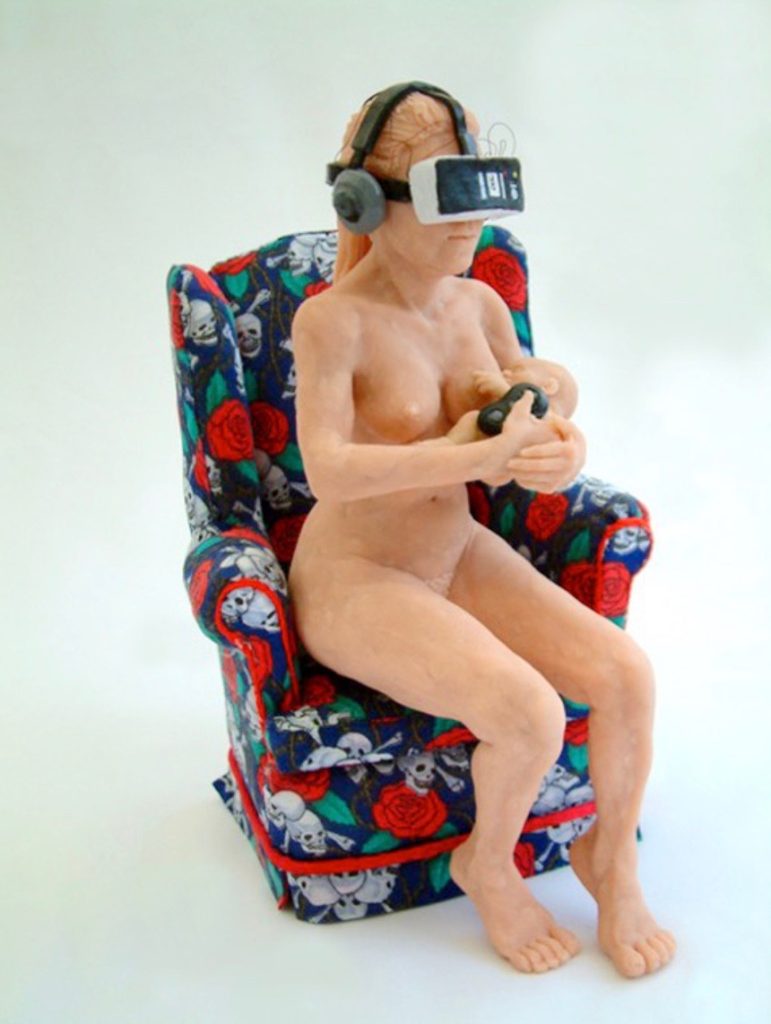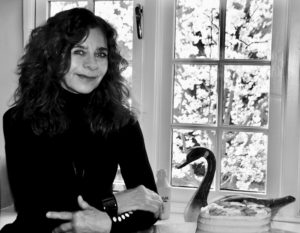 The psychology is evident, for as I get to know Teresa it all makes sense. All her work is based on the theme survival, a remarkable woman who understands this all too well. She raised her first child, her daughter practically by herself. The tiny infant was born with congenital defects and had her first open heart surgery at just 12 days old, with a brave mother who continued to witness her daughter experience many operations before her 22 birthday. The girl, who has a zest for life and has earned heartfelt respect from her mother. Teresa gave birth to her second child, her son, nine years after her daughter was born, he was diagnosed quite late with Asperger syndrome. Before diagnosis, she tried to deal with a confused and awkward boy, who struggled at a mainstream school. She raised him with unique parenting methods and proudly tells me how he has achieved seven GCSEs and recently passed his driving license. She additionally took a break from full time work when her son was six to home school him. All this, whilst Teresa was working to pay the bills, finishing two degrees in Fine Art plus a masters in art and design.
"I encourage independence" she tells me whilst driving me around the countryside from Northampton to Rugby. "We are all dealt things in life and we all have to do things we don't want to do, we just have to do it". This petite lady is powerful and driven and very focused. Teresa loved drawing and making from a very early age, her foundation was in Art and Design in Colchester, this is where she discovered 3 dimensional work and started head modelling in clay and life drawing.  She received a First in BA Honours in Fine Art in Nottingham University, her focus was on sculpture, steel, stitching, riveting, plasma cutting and welding. Working with mixed media, the sensuousness of fabrics against the cold statement of metal. Her academic influence was derived from her interest in studying social anthropology, and the work of participant anthropologists like Mary Douglas.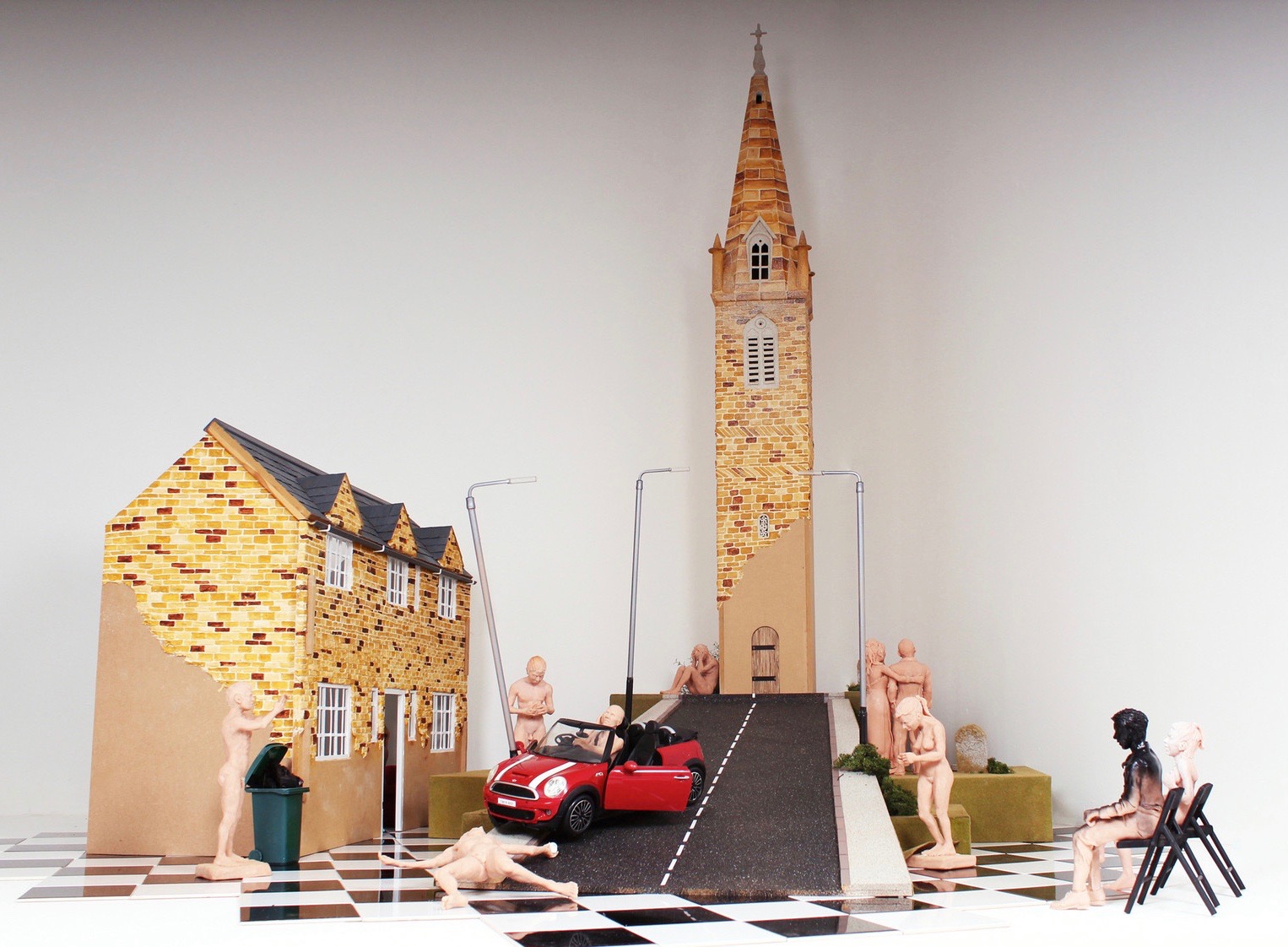 She is currently working on commissions, as well as a BBC Television documentary featuring her work. We talk about working with Bronze and how it came about. Previously for five years between 2012 and 2017 Teresa worked on mixed media, having won an award from Richard Deacon CBE, with 3000 entries in 2015.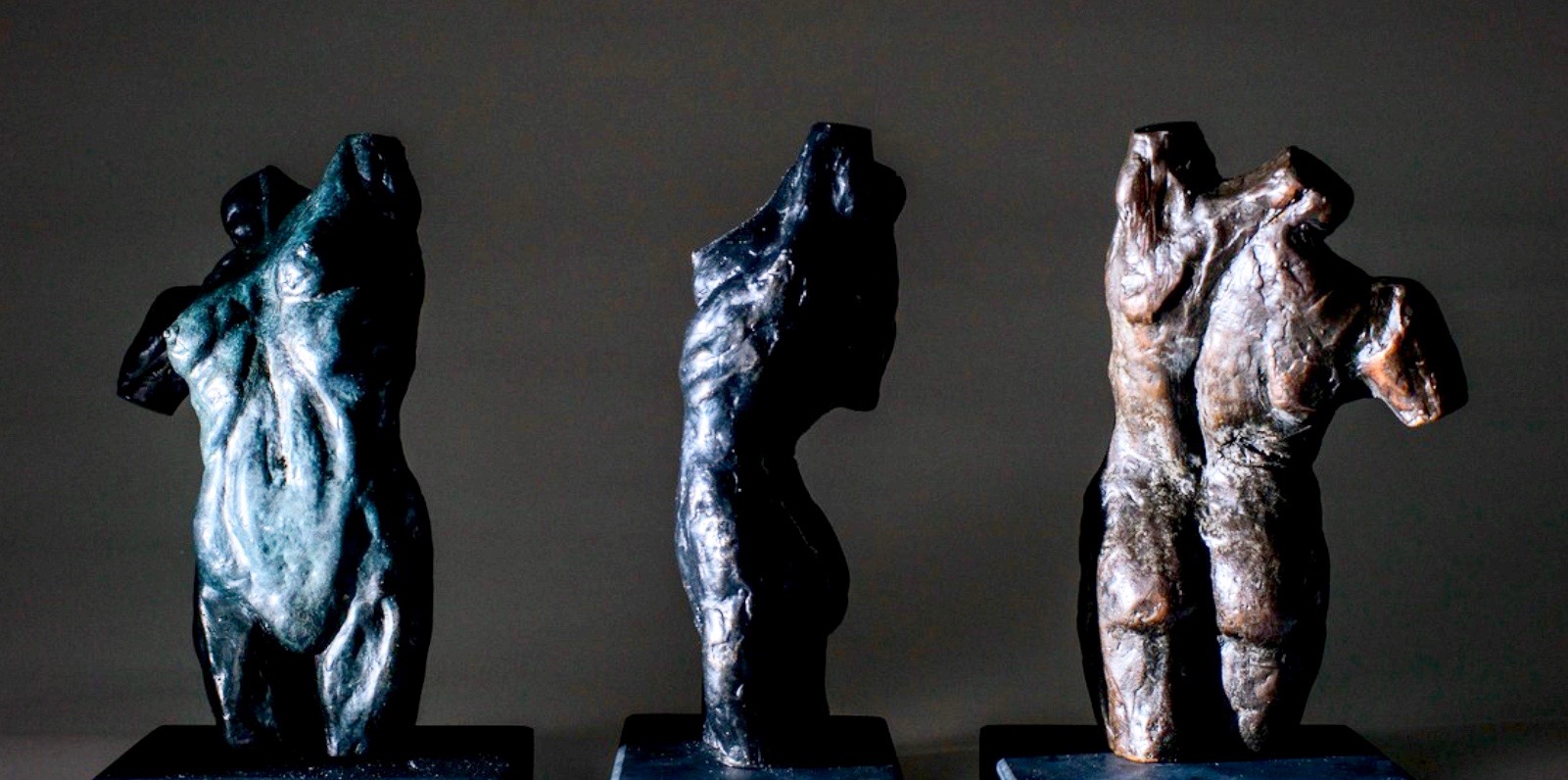 She met artist William Tucker who suggested she work in Bronze, with that she met up with a friend and fine artist Paul Kennedy who introduced her to bronze casting and she fell in love with the process. She began a residency at his foundry in Shropshire and learnt everything from him she tells me.  Teresa admits to me that she is super focused, passionate and driven to the exclusion of everything else, in one year she made nine bronzes including assisting in the completion of a 10 foot sculpture.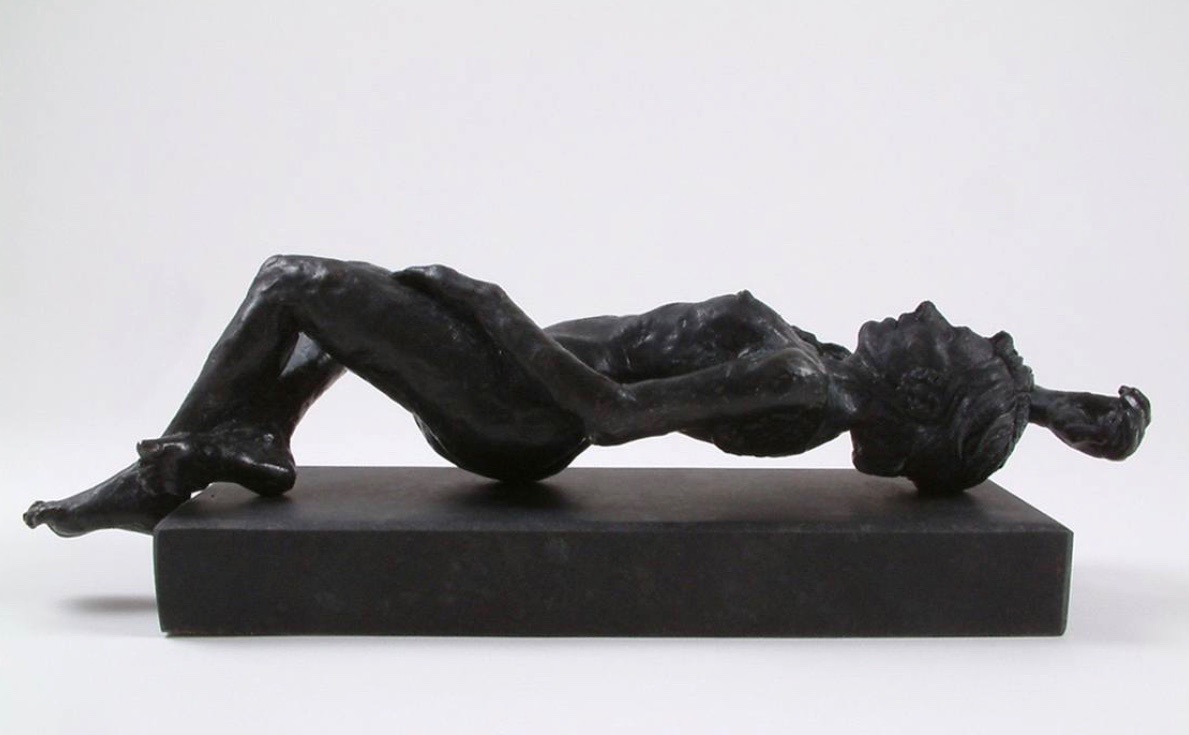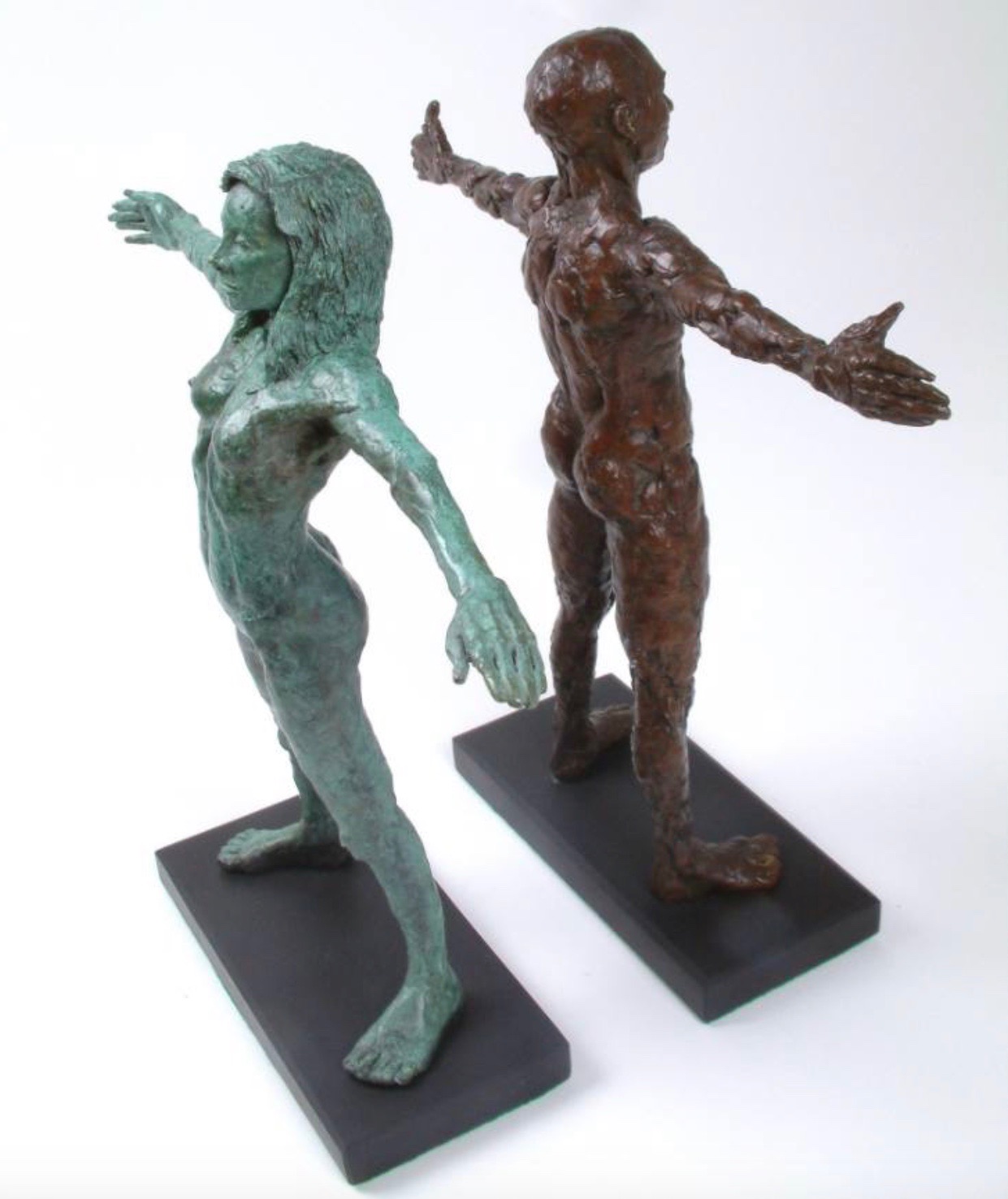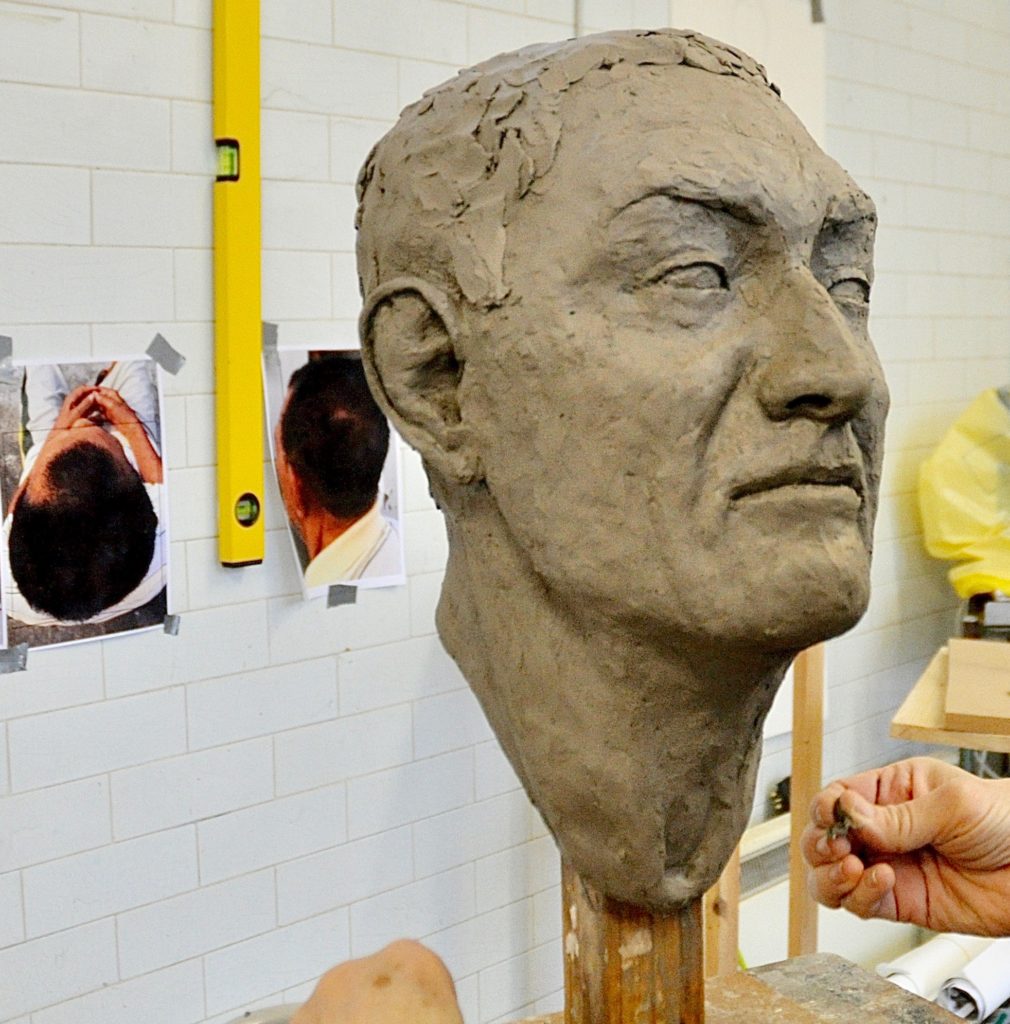 To appreciate this you have to understand the complexity of the method that takes your breath away, never mind the cost.  The clay sculpture has to be made first, afterwards it is covered in liquid rubber, when that has solidified, it is covered in fibreglass resin. The original clay form is removed and then the rubber filled with melted wax, just a few millimetres in thickness.  It's worth it to have a look at some of the videos on the internet, the lost wax process for Bronze sculpture.  It will make anyone have a new appreciation of the thousand year art form.  Teresa is showing me around her studio, explaining the methodology to me, I am imploding with curiosity. However the art world is tough and as we come to the end of our interview she talks about provenance, exclaiming it would be the key to the successes of artists like Damien Hirst.  With Teresa's intention and purpose this clearly has already happened.
Interview; Antoinette Haselhorst