Serena Korda
Serena Korda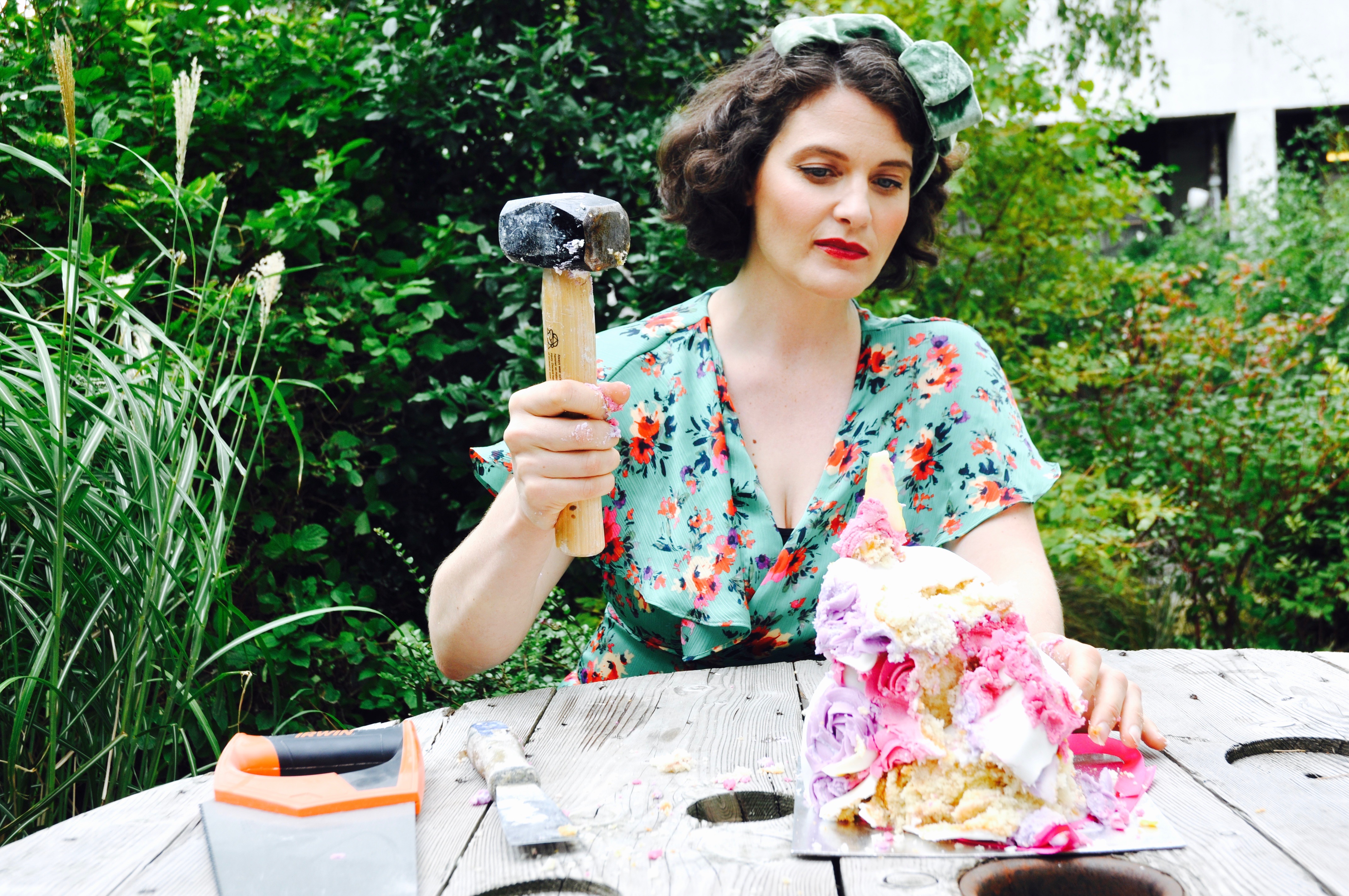 The first installation work I viewed by Serena, I was mesmerised by a gigantic puppet show, with a giant monster that resembles a dinosaur moving gently. Slowly I realised that its movements were achieved by puppeteers each moving different parts of the monster; I didn't notice this at first so enchanted was I by his movements.  The camera pans and a girl appears dancing, wearing ballet shoes, pale pink tights, over a tutu she is wearing a rounded ball of boobs.  She dances with the monster seducing him.  The installation 'Aping the Beast' was Serena's first big solo show at Camden Arts Centre 2013.  Since then she has created shows over a vast array of topics and mediums, some among them The Jug Choir, Black Diamond, Missing Time, Laid To Rest, The Namer of Clouds and There is a Strange Wind Blowing.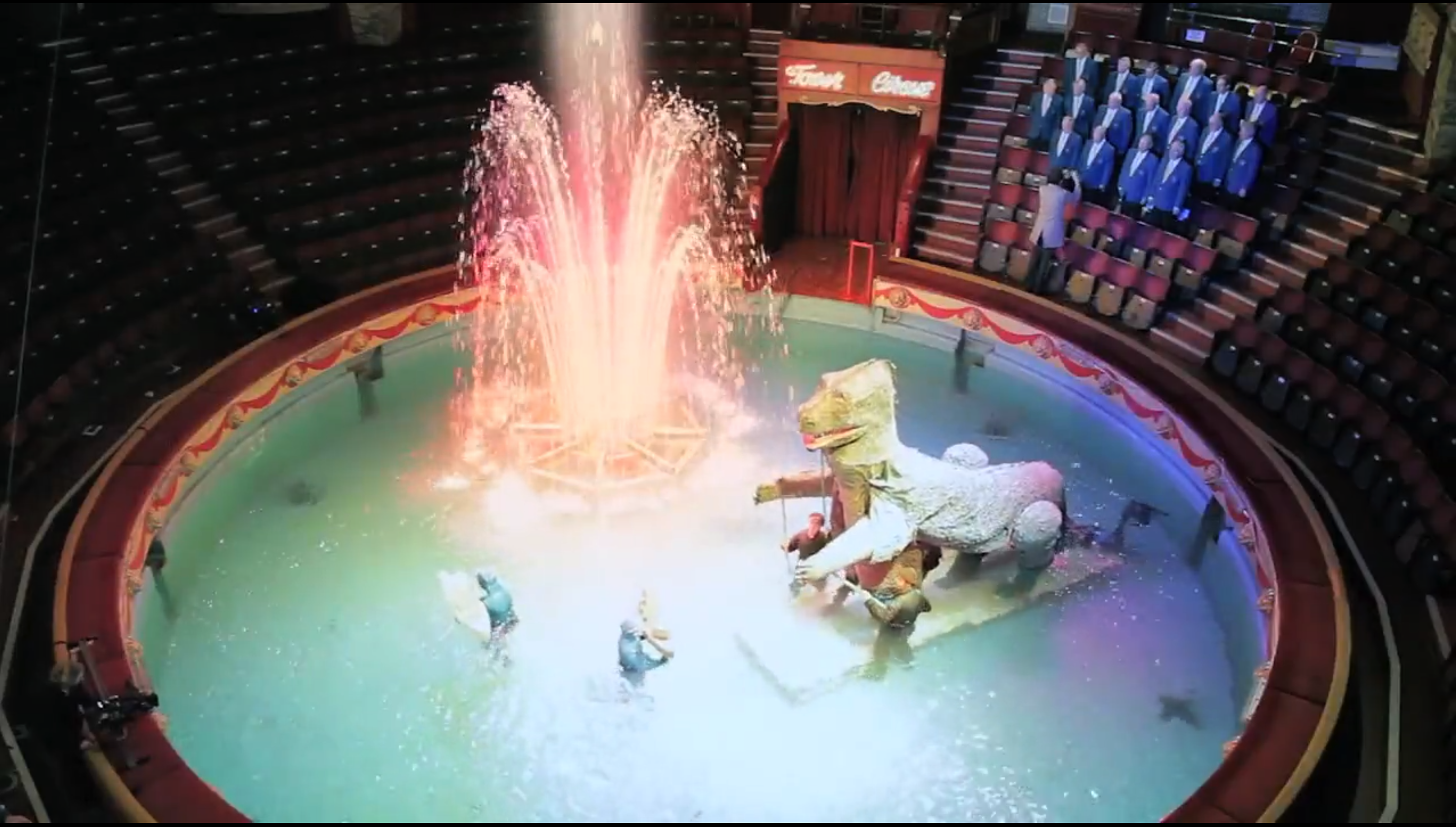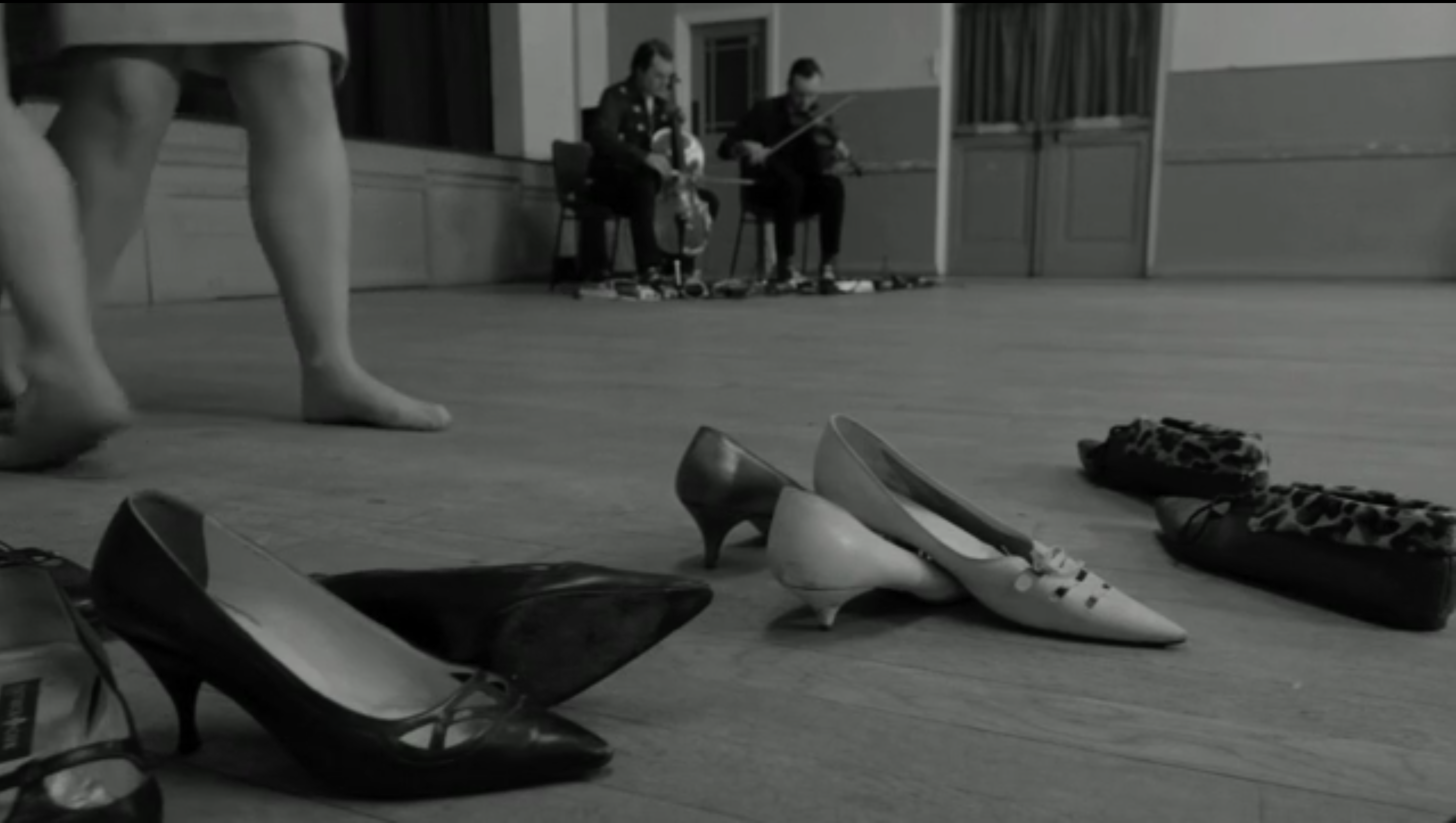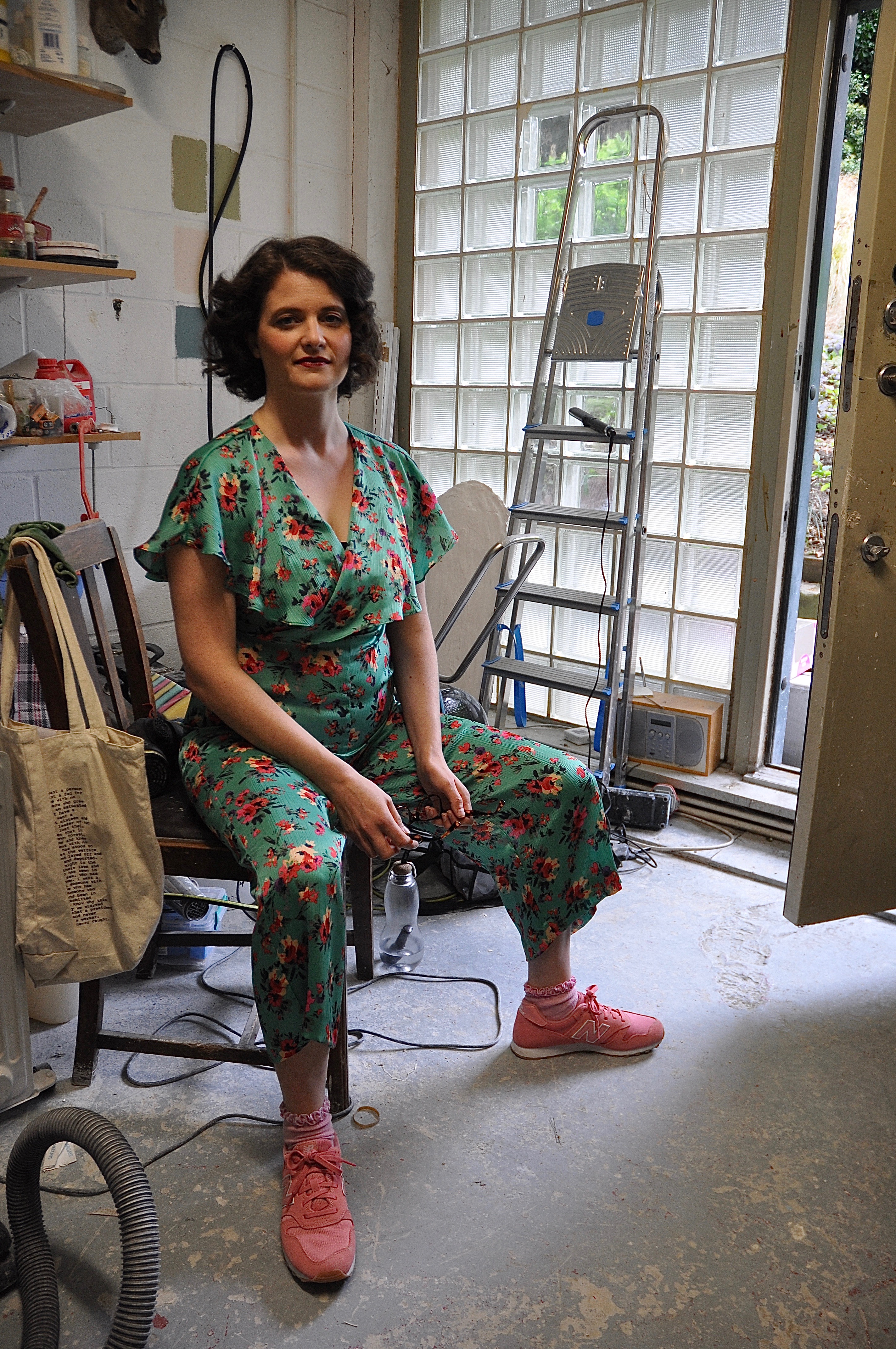 Her work is extraordinary, it challenges every aspect of your psyche, it is science, altruism, philosophy, sound, cosmology, multiverse and mythical.  All her ideas stem from a reality and connects with an external idea, then she researches her concepts before implementing her artworks.  Often working on different projects at a time, her projects involve sound engineers, morse code, sound healers, mystics, mathematicians and scientists.  She includes musicians, who might be a local choir whom she records to embody the sound of elves, or members of the public chiming her porcelain mushroom bells. Recording sounds of the universe from homemade radio telescopes and replicating sound resonators inspired by acoustic sound mirrors that were used as pre-radar devices.  Serena created a series of these dishes each weighing a hefty 40 kilograms for Missing Time.  Nothing breaks more boundaries than Serena's work and yet all of it resonates some form of common sense and thinking, that everything in the universe is interconnected.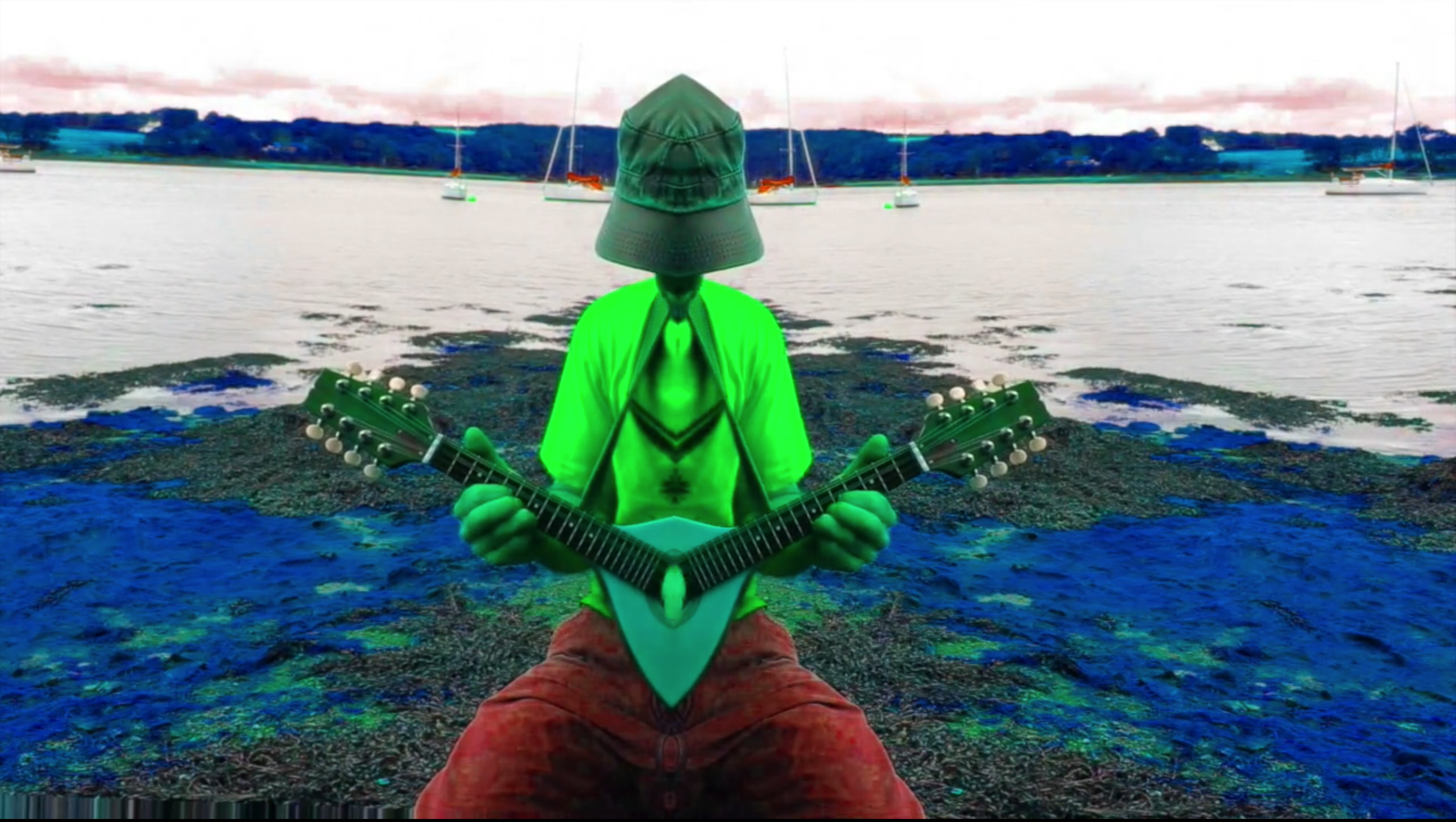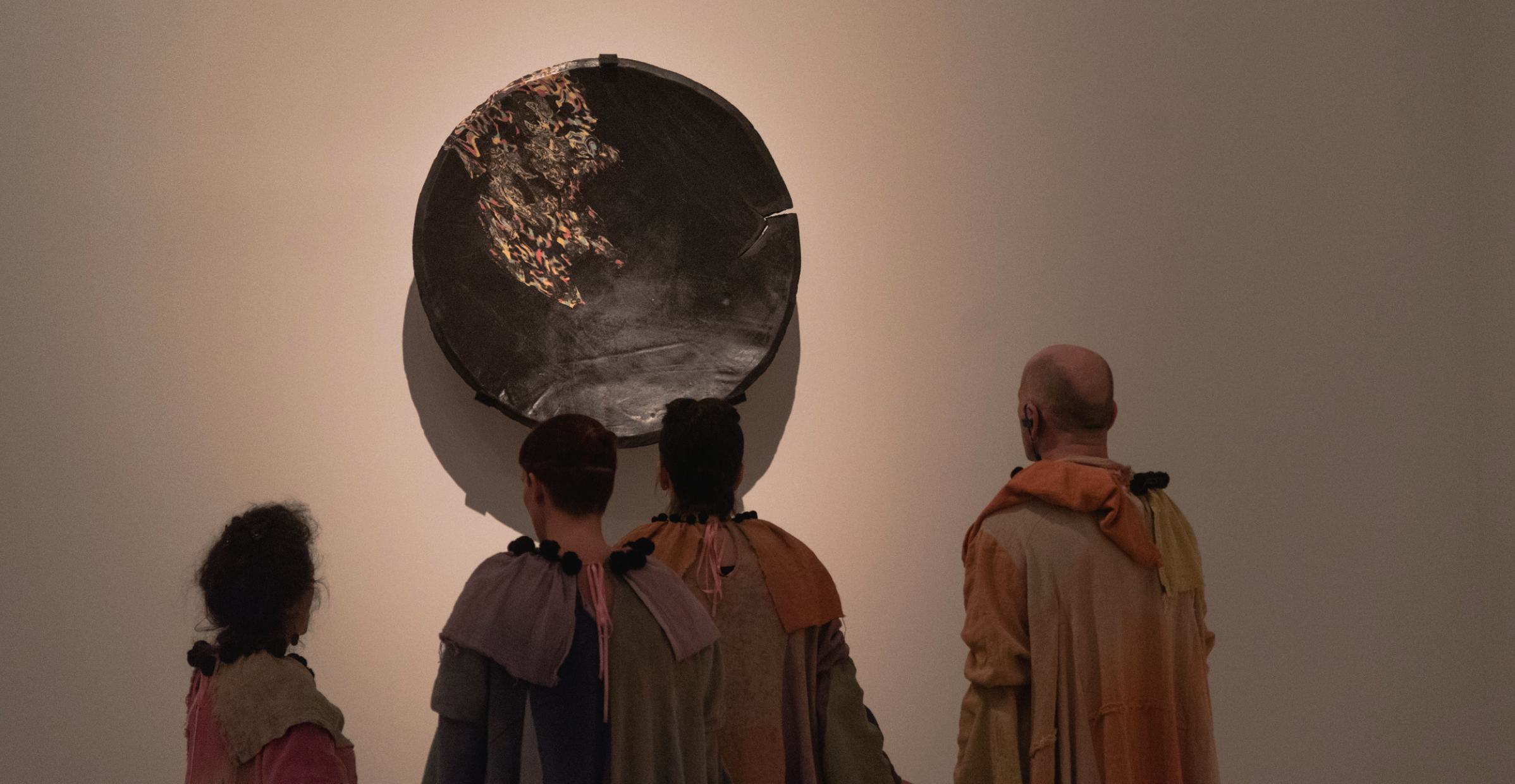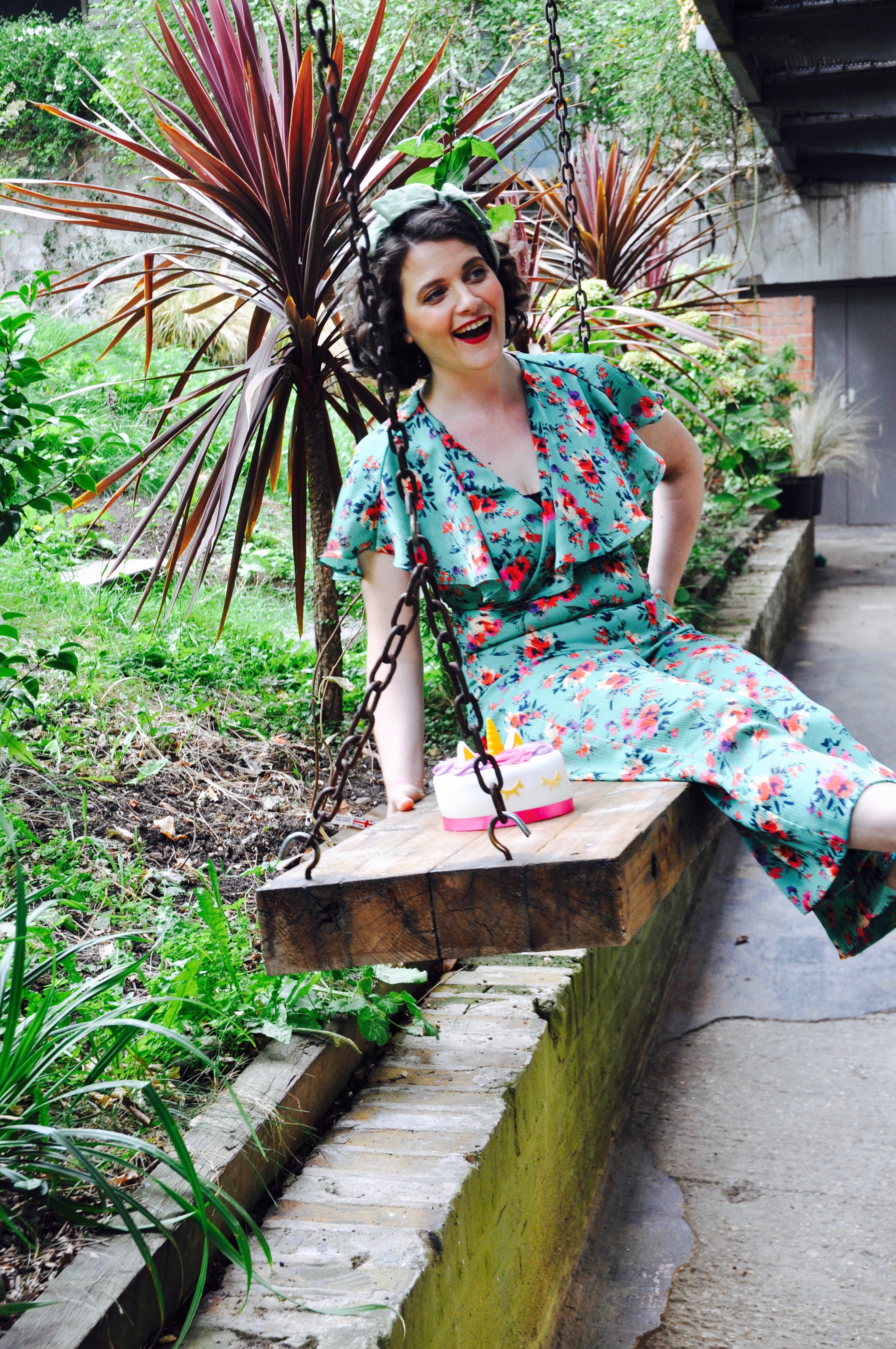 She tells me about how her devoted mother encouraged her when she realised her drawings at five were well beyond any other child of that age.  She was additionally very academic and as Serena puts it to me, a nerdy swat.  We had just taken a series of portraits in her studio and garden in Hoxton, when we chat over lunch after our shoot.  Speaking rapidly about her work and then more reflective when I ask about her personal life, her Jewish upbringing, the challenging relationship with her Hungarian father who taught her  a strong work ethic and his passing two years ago whilst she was working on Missing Time with the Norman Lipman/Baltic Fellowship at Newcastle University.  She explains how as an electrical engineer he was initially discouraged by her choice of profession, " He didn't get my work at first " Serena states.  Her deep love and respect for him and his accomplishments is very obvious as she sneaks a photo to me of her parent's wedding.  I notice how Serena's eyes are the beautiful sharp blue like her mother with a jet of thick dark hair, and her classically sculptured jawline like her father.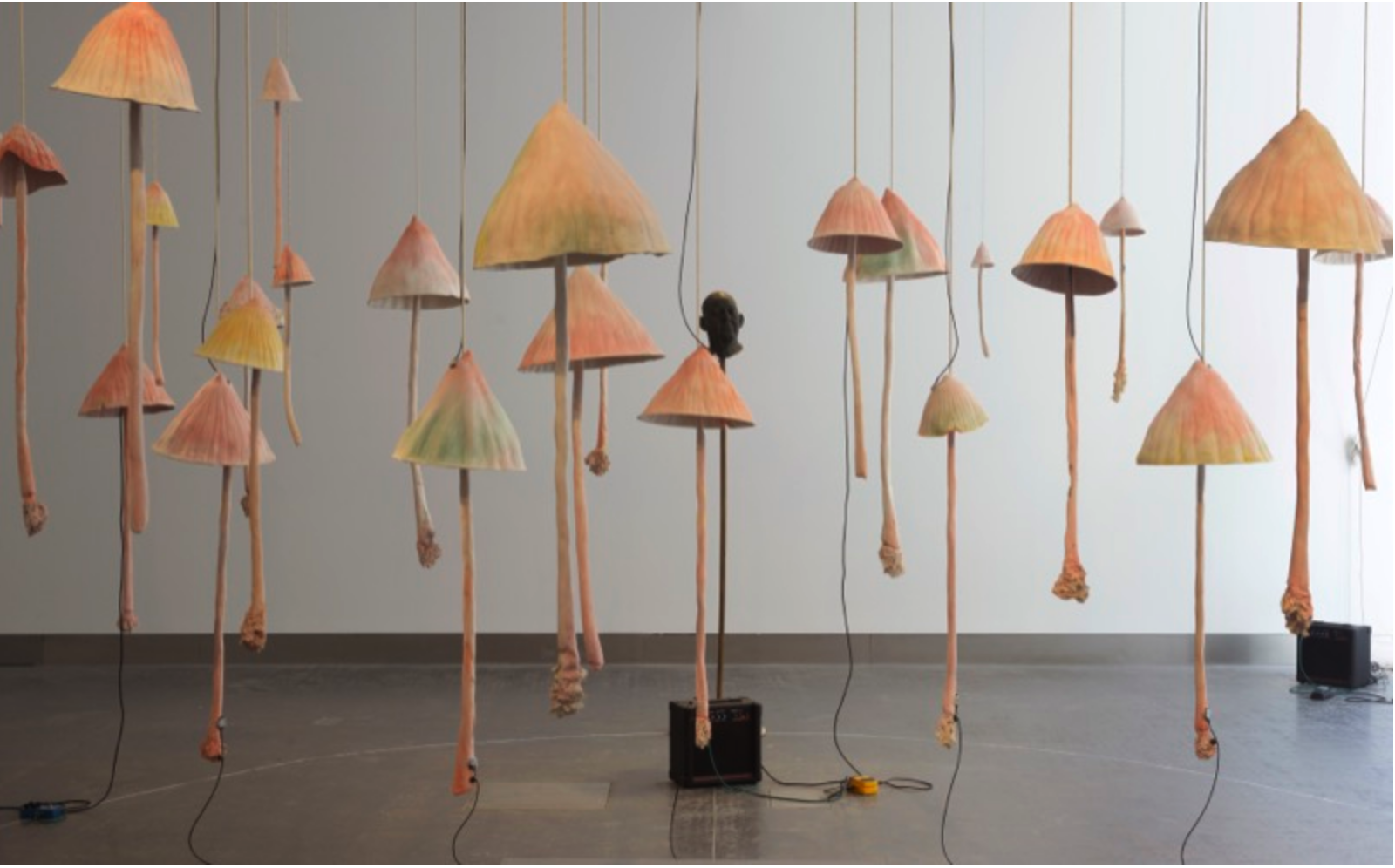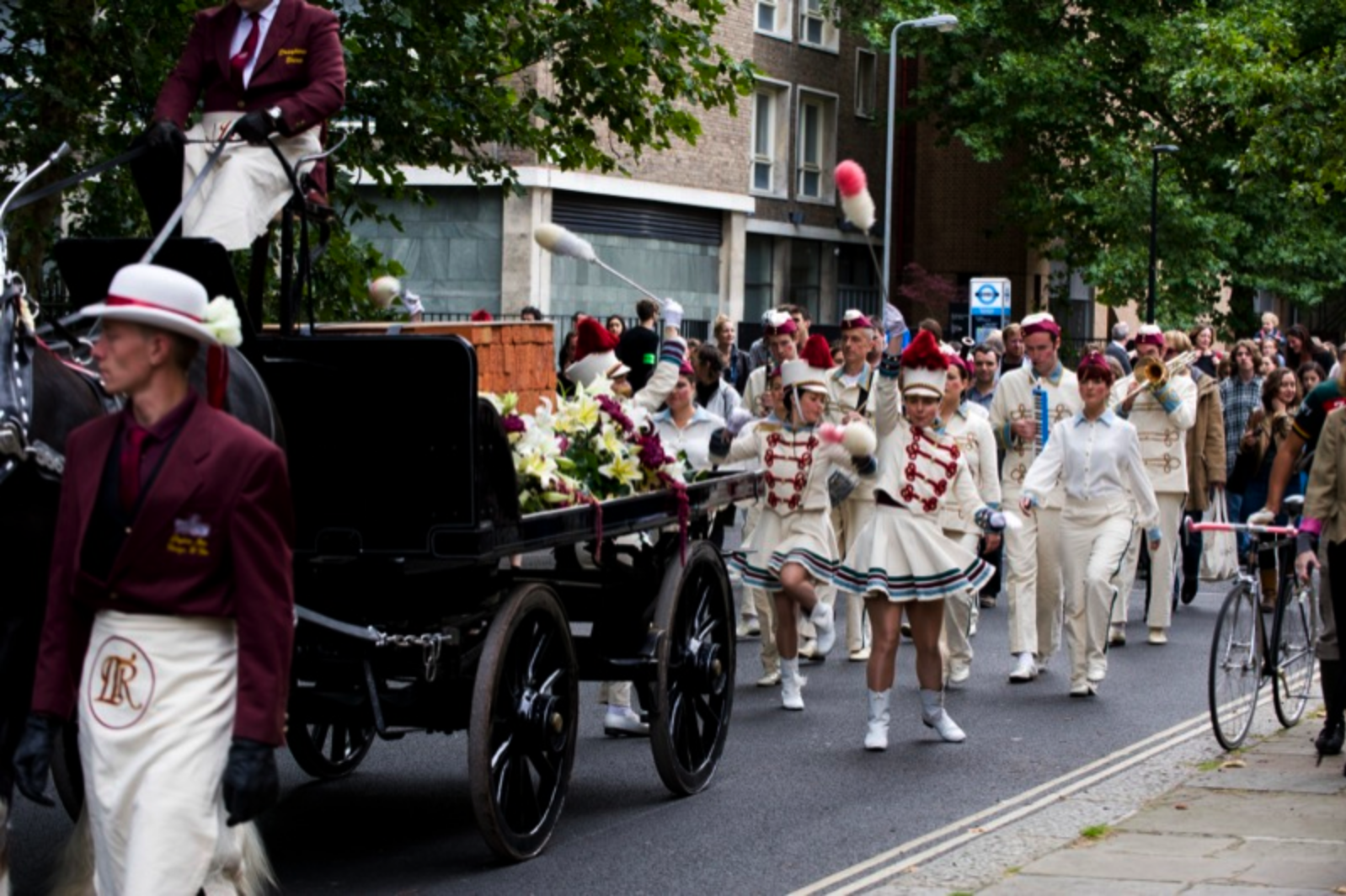 Serena attended Middlesex university in Fine art at the age of 19, following her graduation she began teaching and eventually decided to embark on an MA at the Royal College of Art, so she could focus on her own work.  She concentrated on printmaking and expanding her ideas of film and performance art, " I was never satisfied by just putting things on a wall" Korda explains choosing performance, was about making objects come to life.  One of her earliest works, in Bow, East London in 2004, Old Mens Flesh, is akin to an anthropological study, Korda explains it's about machismo, chivalry, tattoos, embroidery and relationships with people.  Serena's 'Hold Fast, Stand Sure, I Scream a Revolution', first shown at Glasgow International 2016, is a breathtaking installation on symbiotic relations, her work with mushrooms, fungi and their important role in communicating to different plant species in the forest.  This symbiosis is a recurring theme in her work and in the works that inspire her such as the book The Third Policeman by Flan O'Brien, which she describes as fusing pseudo science and imagination.  Then I think about her 'Library of Secrets' or the ' The Prognosticator' as she films in a Hitchcockian style the relations between an owner and her black cat.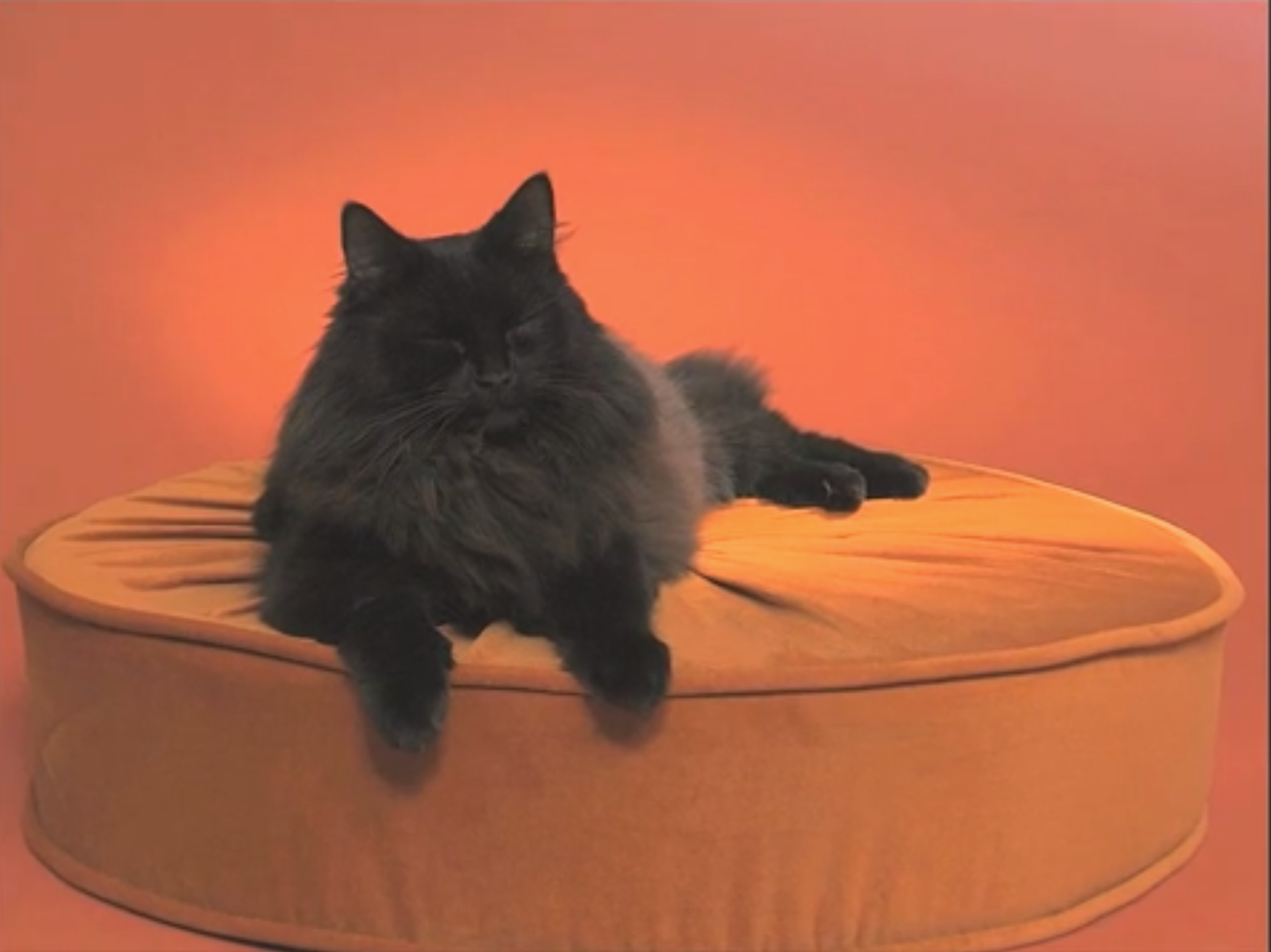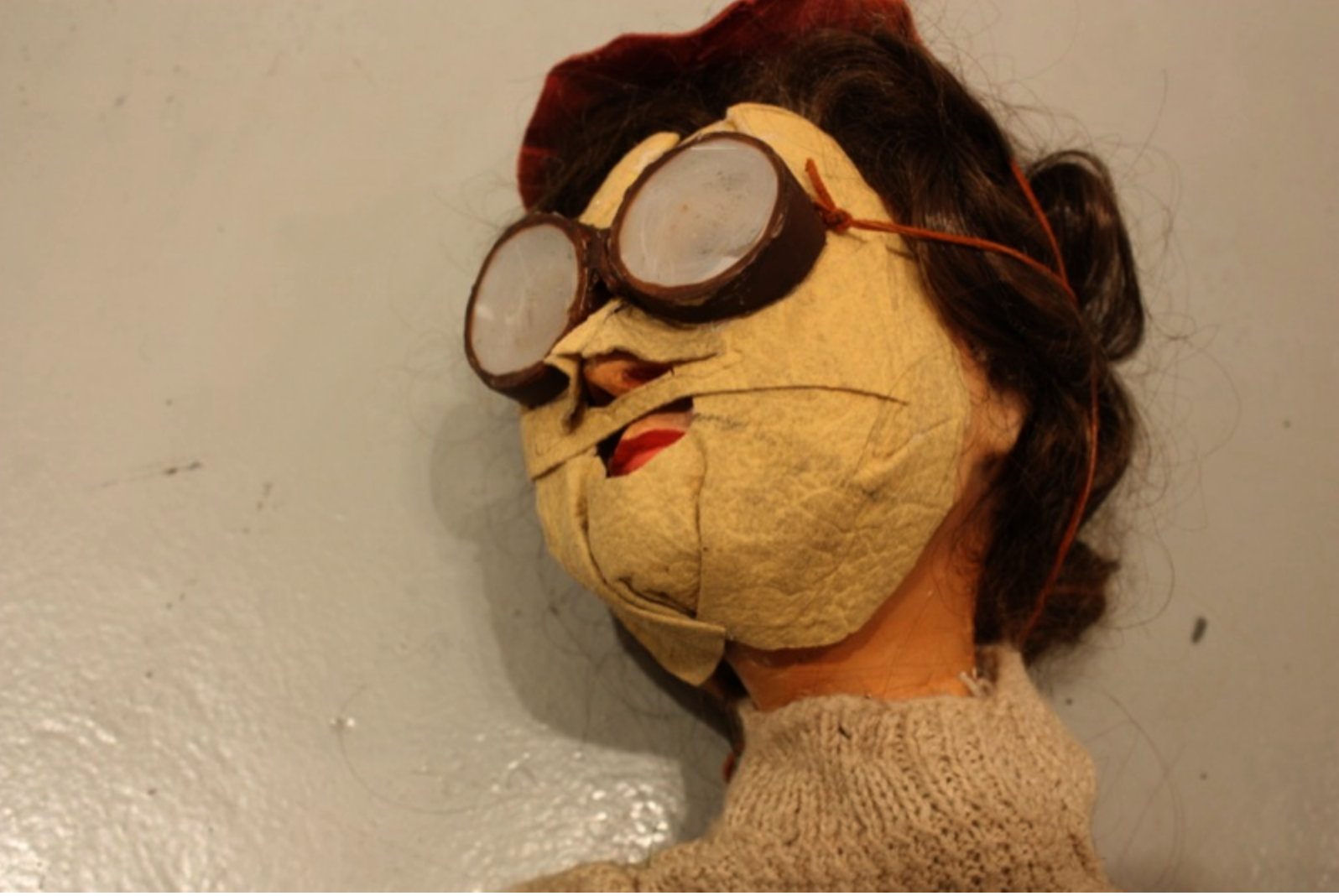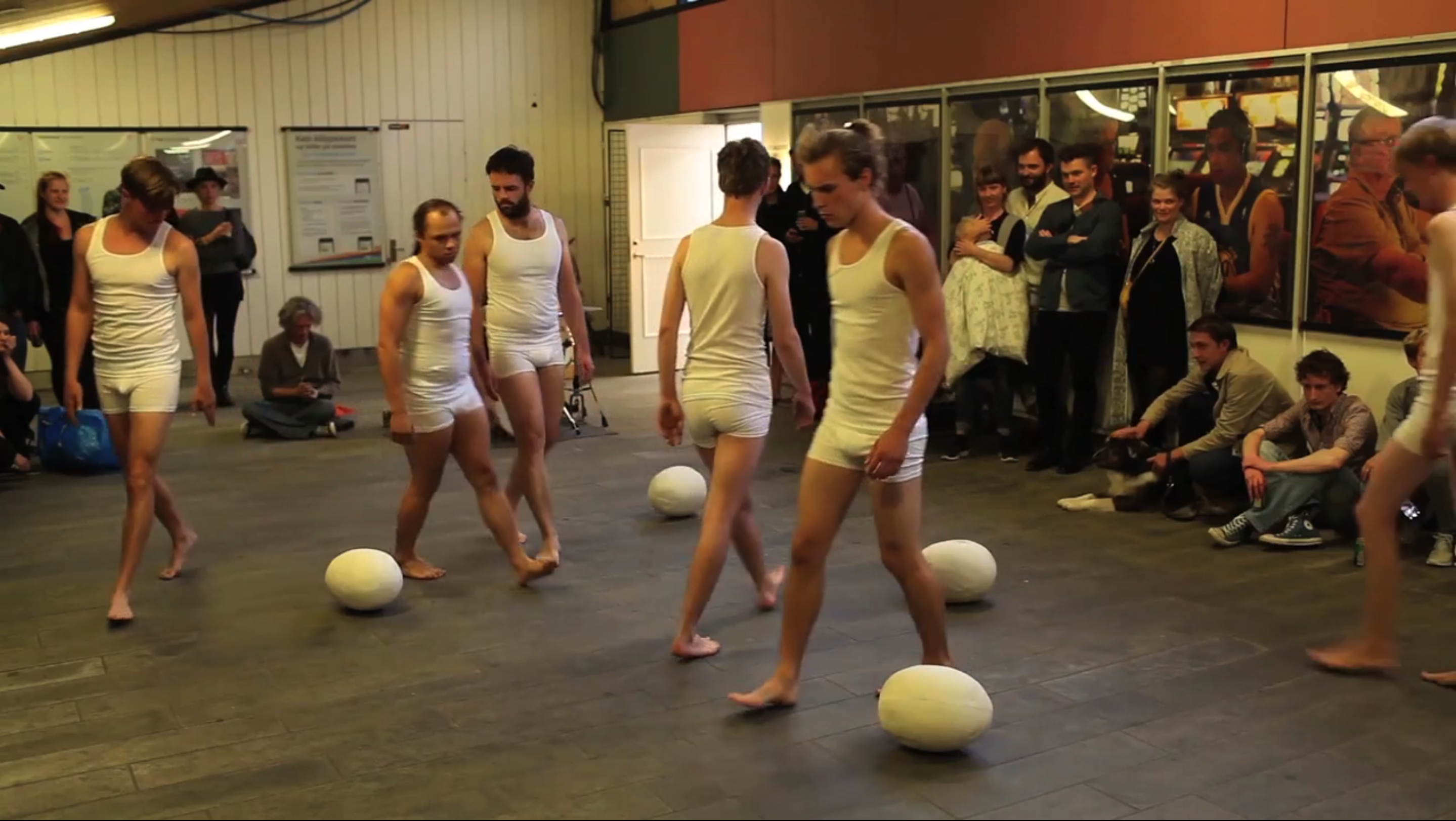 Currently she is working with the Horniman Museum and Gardens in Forest Hill.  The Lore of the Land, is an exhibition co-curated by The Collective featuring Korda's work ' Sensitive Chaos'.  This new work sits alongside objects from the Hornimans anthropological collection challenging our anthropocentric view of the natural world whilst highlighting plant and water consciousness.  This combines sculpture and a soundscape made up of plant signals that have been put through synthesisers.  The coming together of science and art, and how all cultures actually come to the same conclusion, plants are powerful.  Then just before we leave she tells me how she included her fathers voice on  Missing Time.
Interview: Antoinette Haselhorst