Ignacio Lalanne
Ignacio Lalanne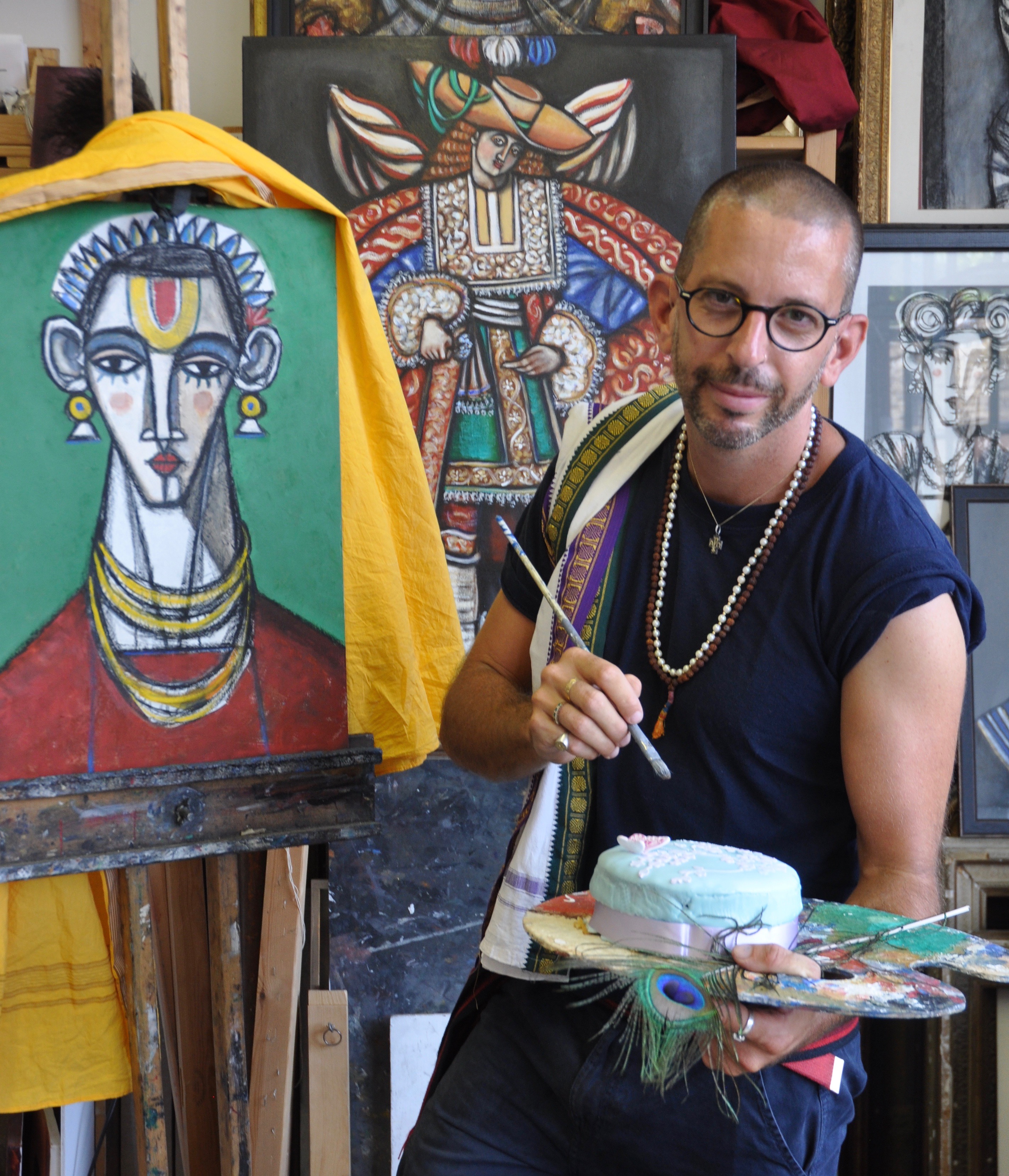 The first painting I saw by Ignacio Lalanne, I was taken by the expression of a portrait of a man's face, with large deep soulful tragic eyes and pink puckered lips, in almost a heart shape, with rose coloured cheeks as if too much make-up had been applied and a straight bold bone structure with dark rigid lines.  It has elements of a stained glass window, a definitive Romanesque influence, completely pulled apart and put back together to be something completely unique.  As you continue to peruse his other works, from his portrait of Queen Elizabeth I  to his Matador holding his hat, or his painting of a lady with tied up gold hair in a black gothic dress, his style activates and grabs your soul.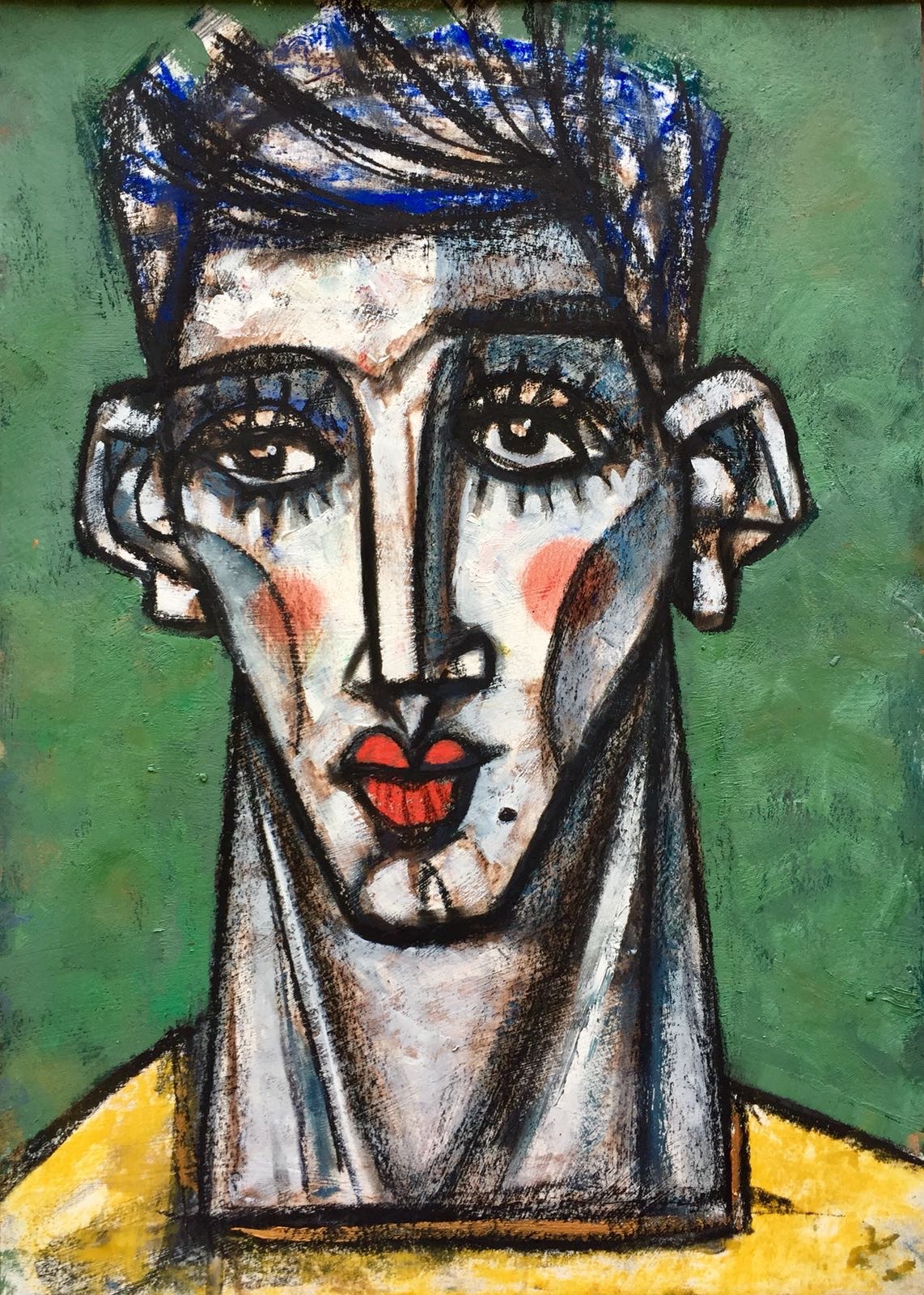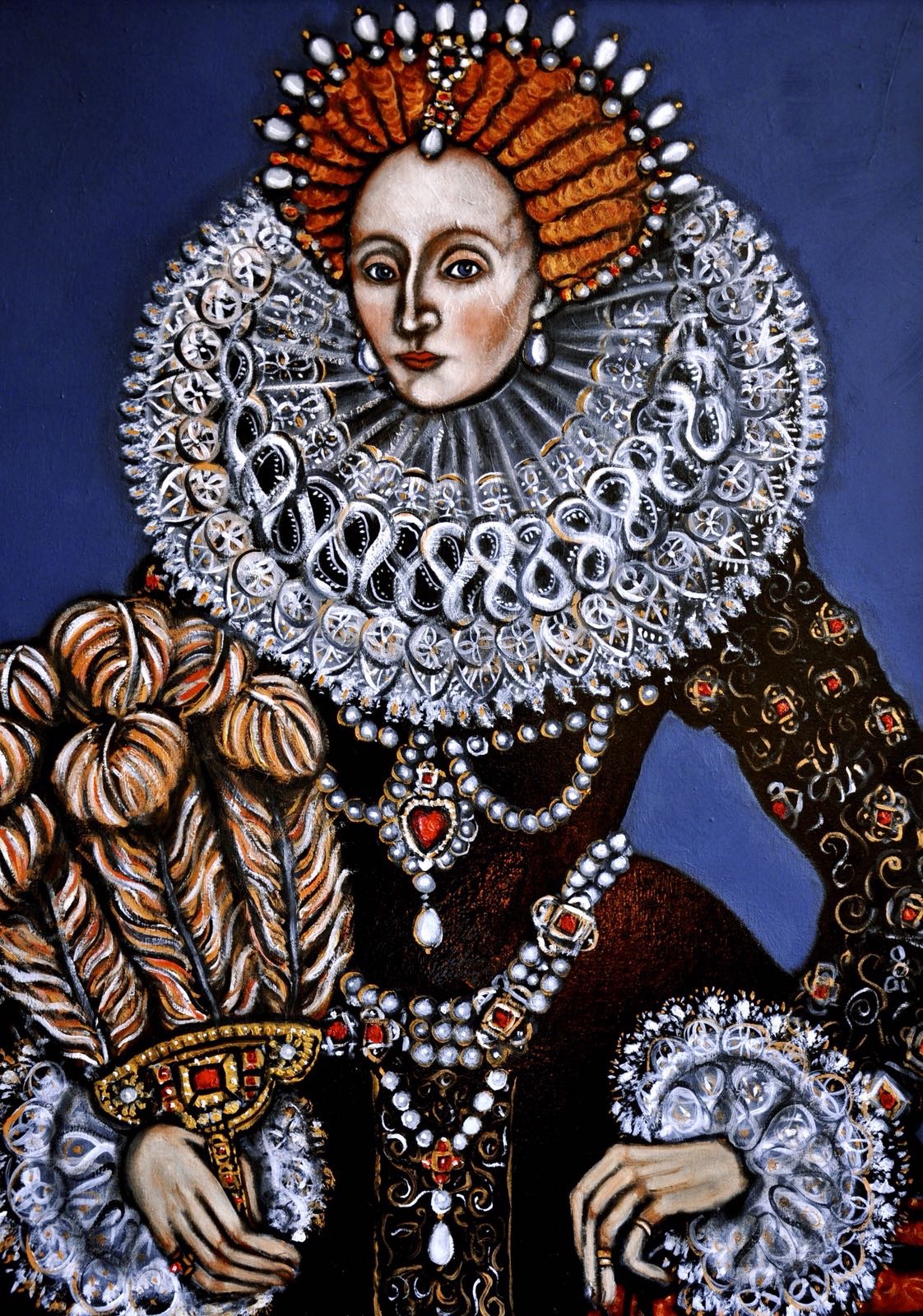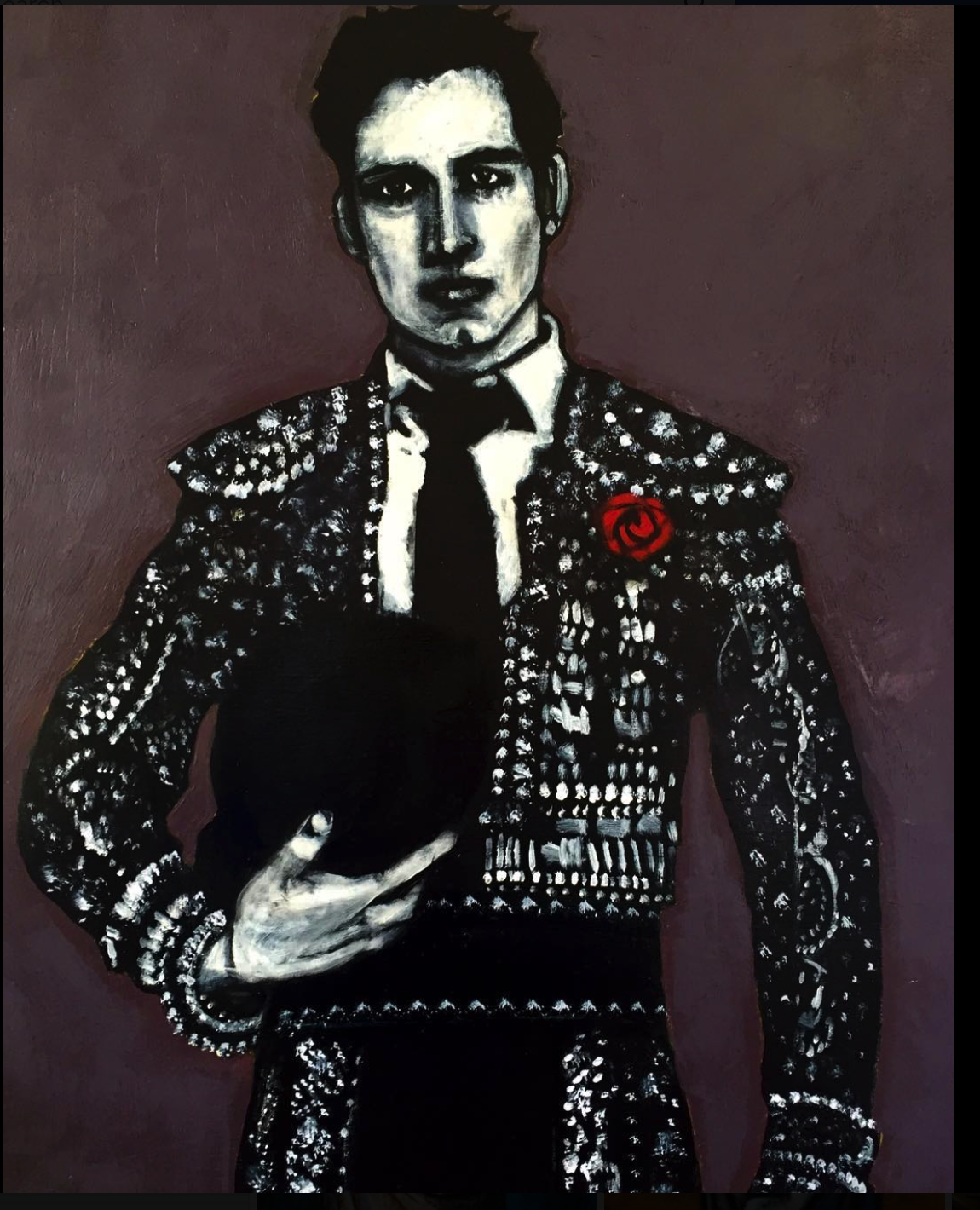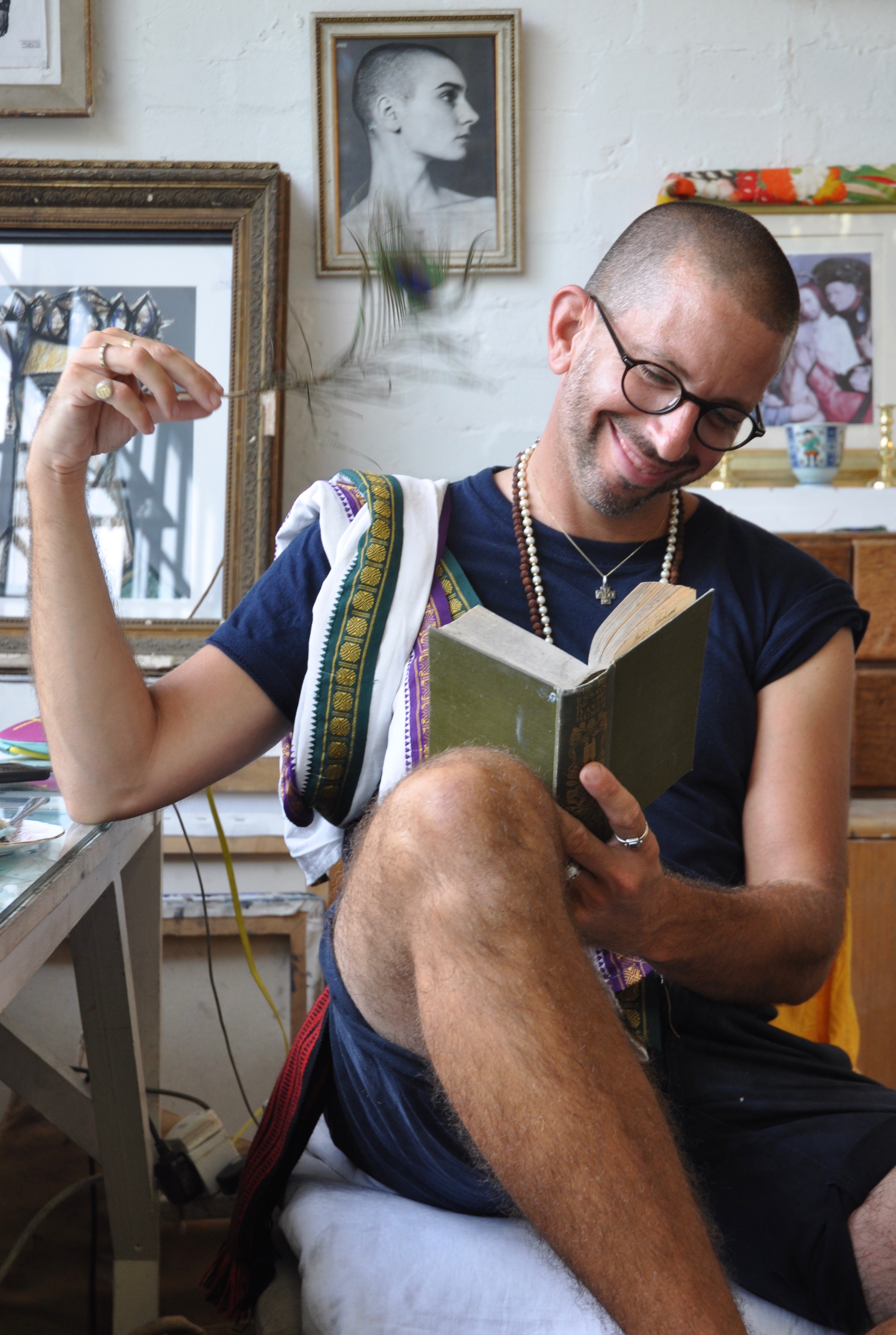 His influences came early as he grew up near the beautiful San Isidro on the river, Río de la Plata, translated, River of Silver, in Buenos Aires, visiting the La Iglesia Del Pilar church every Sunday as a boy with his elegant grandmother.  He paid attention to the fine choreography in the woodwork and embroidered statues, he tells me, as we sat outside South Kensington having a coffee and water in the evening sun.  That was the first layer of the inner core of his artwork, he explains.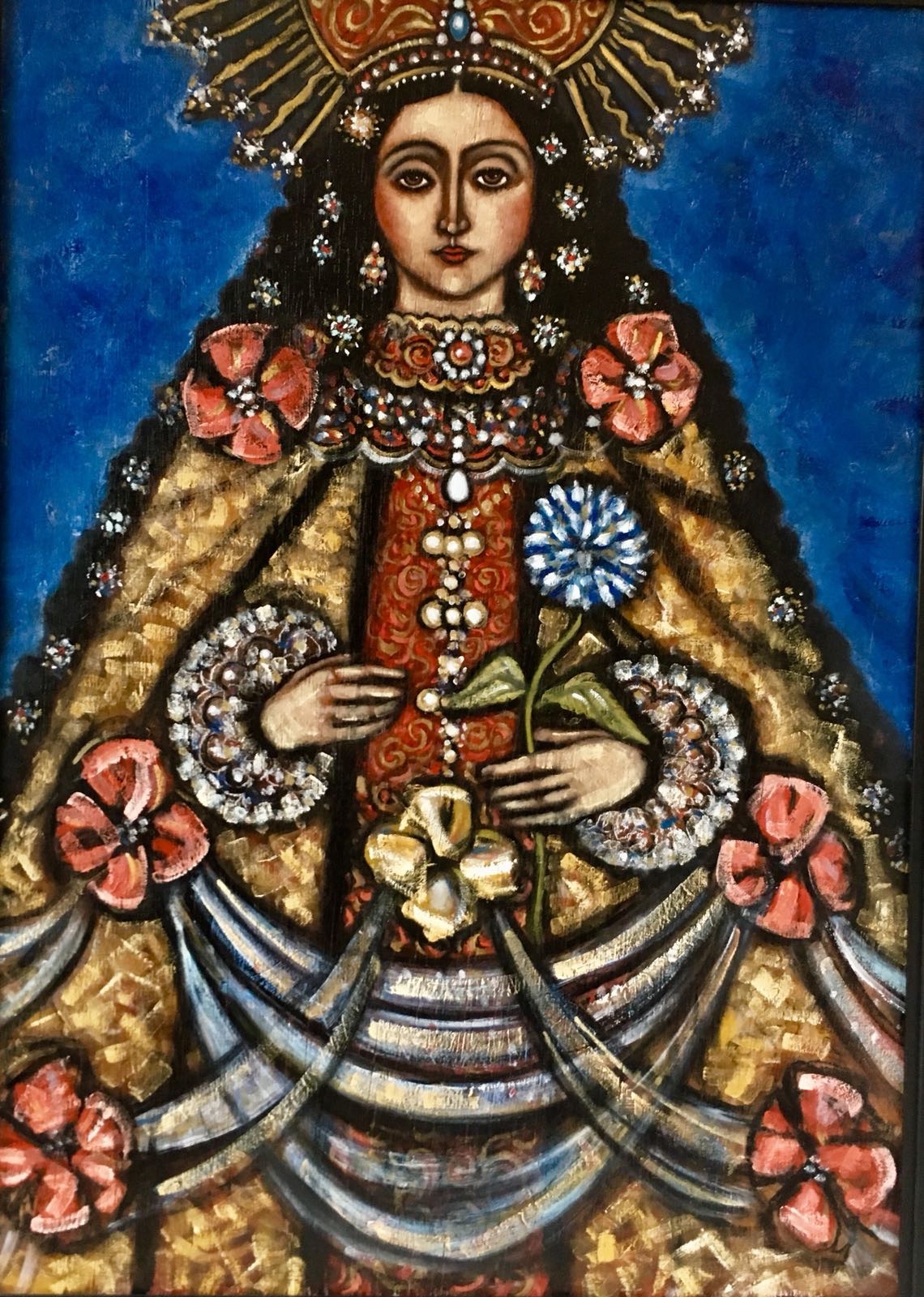 Then tragedy struck the nine year old boy with the death of his mother; isolated and confused he started reading, a deep interest in theology and spiritualism embroiled itself.  After finishing High School in Buenos Aires, he took his backpack and as a free spirit ventured on his quest through Asia.  Two months ended up as being one year, India, Pakistan, Japan, Nepal, Thailand, Malaysia and Indonesia.  India stood out on this quest for knowledge,  working with Saint Mother Theresa's charitable organisation at the holiest of the seven sacred cities, Varanasi.  He searched for higher knowledge through Hatha yoga as well as exploring traditions of the world.  During this pilgrimage he developed a passion for Japanese art and whilst in India he read Siddhartha by Herman Hesse as well as poems by Rumi.  What he discovered is that beauty and pain come together as one.  "The Lotus grows in dirty water" he tells me, and with this awakening, " It was as if I had to throw up all this beauty and decided to paint."  He pulls his palms out to express the release as he says this, the decision happened in India, when he decided to study art.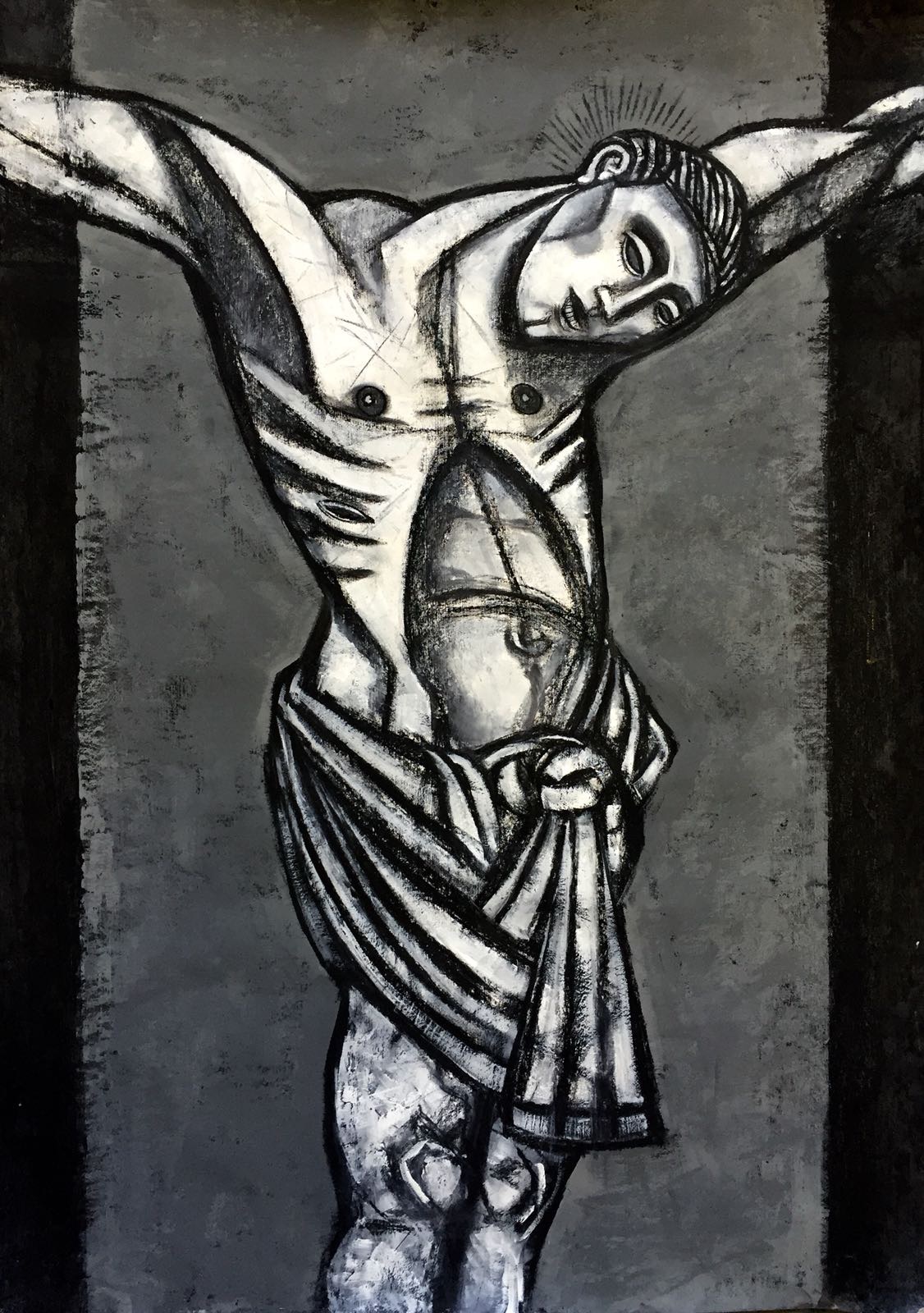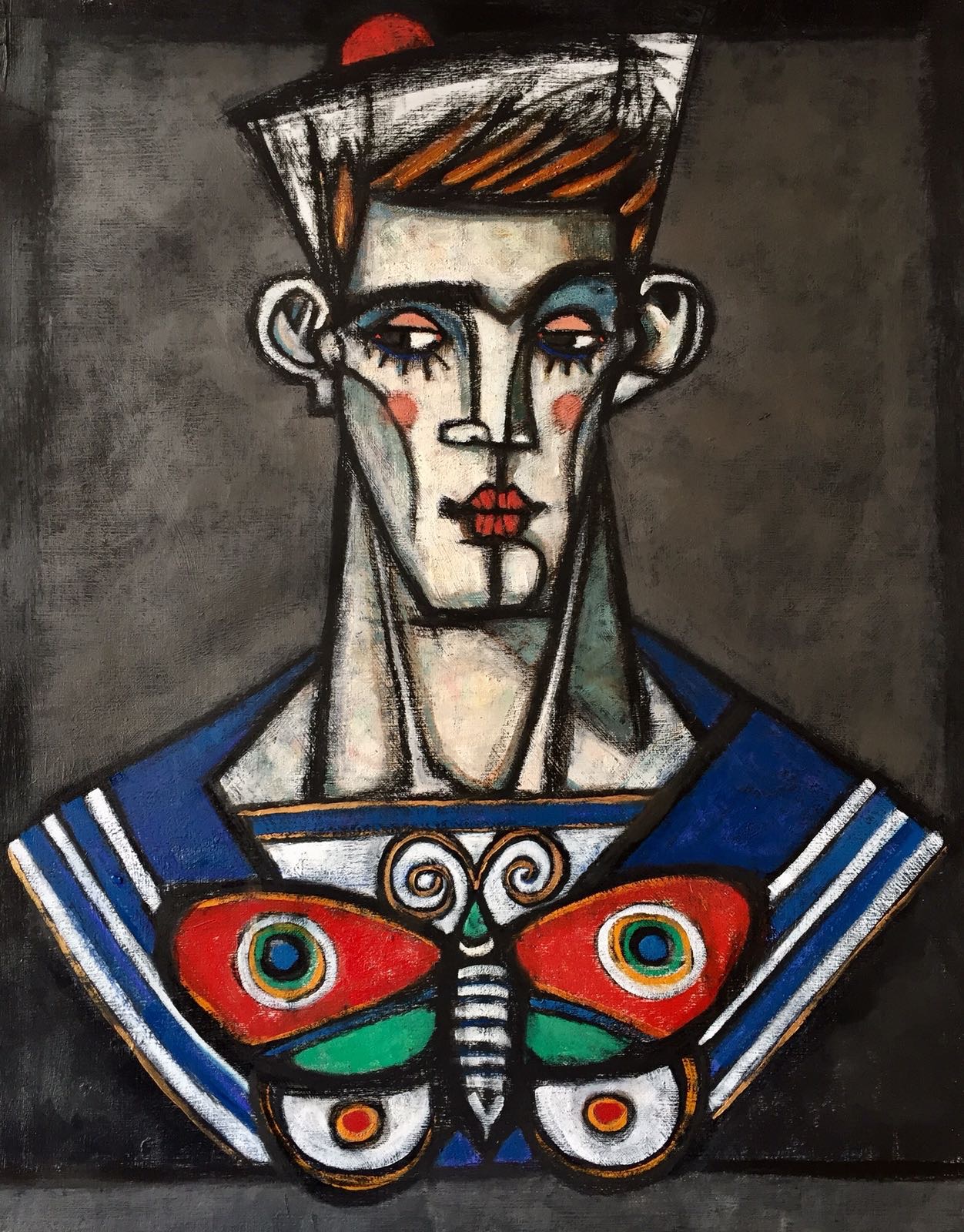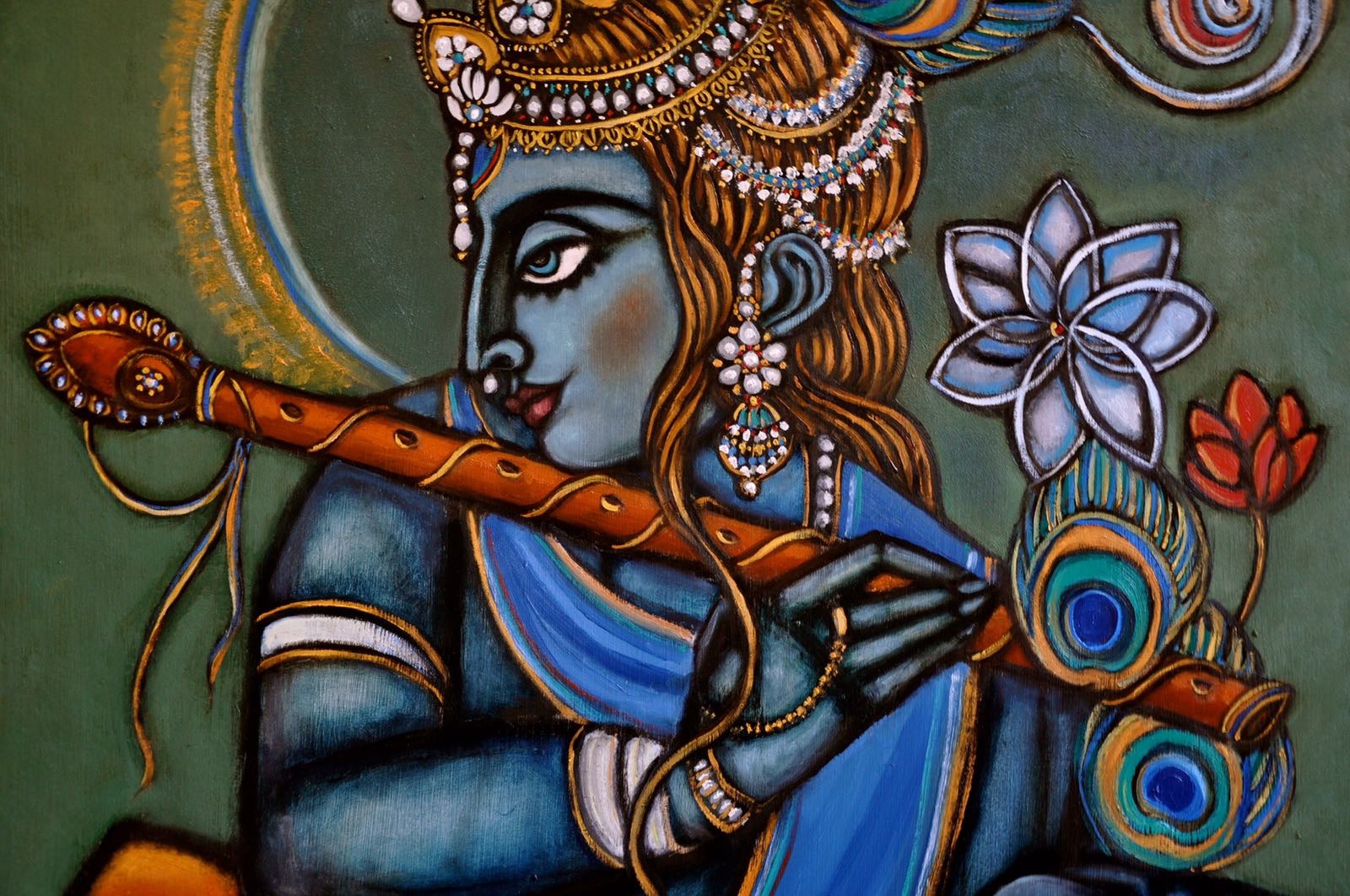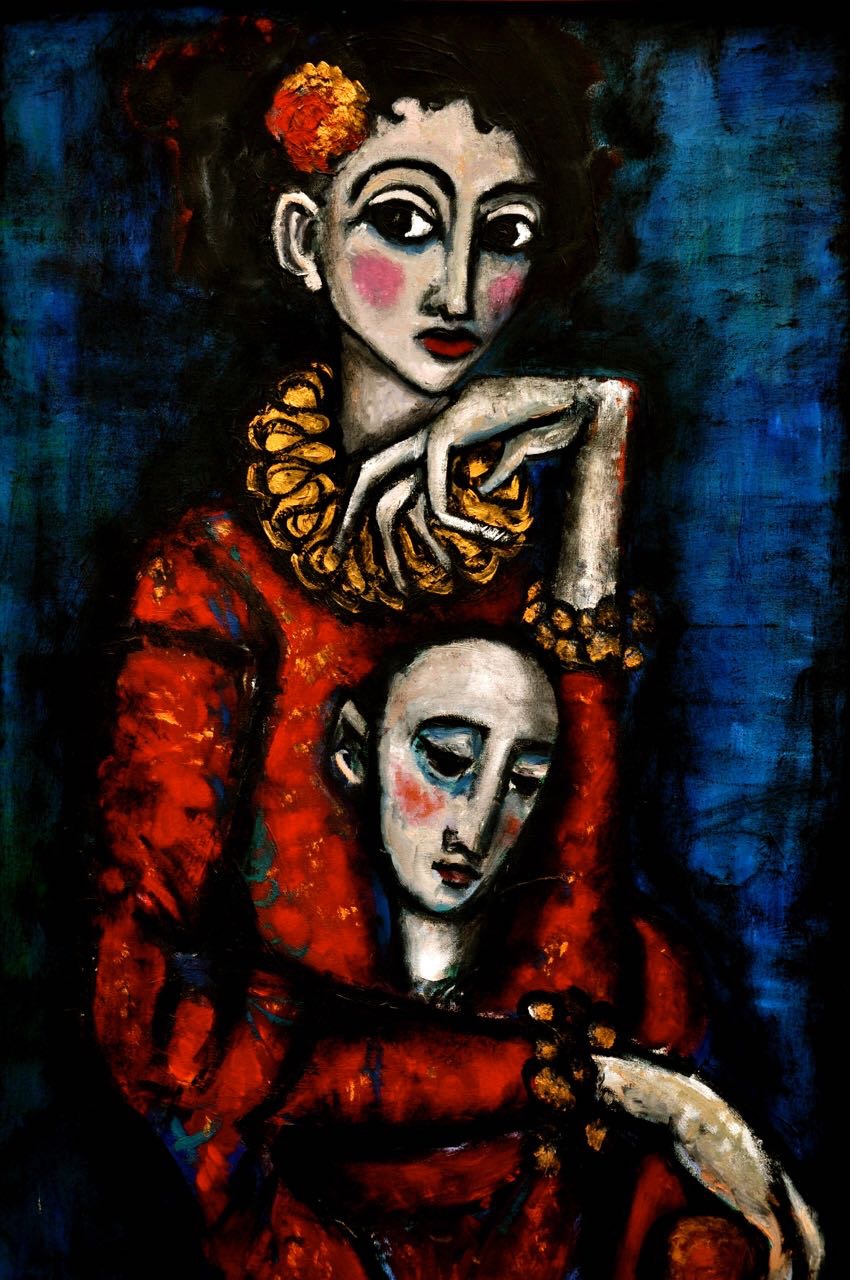 In 2001 when Argentina had its financial crisis, Ignacio had to leave Pakistan on his fathers bequest and come to London to sort out family affairs; visiting his Godmother who lived in Gloucester Road.  London started to become his base, working in pubs to save for a foundation course at Kensington and Chelsea then studying fine art in Central Saint Martins.  Other jobs included working in the reception in an apartment block, where he made friends with a gentleman, who was deeply taken by Ignacio's diligence as the young student sat with books and notes studying in the back during shift breaks.  The man offered to cover a large percentage of his tuition costs.  Lalanne looks at me intently and explains how surprised he was that someone who doesn't know you can trust you and see something in you.  He tells me about the three most important influences in his life, to whom he is most grateful; his partner, his best friend and his sponsor.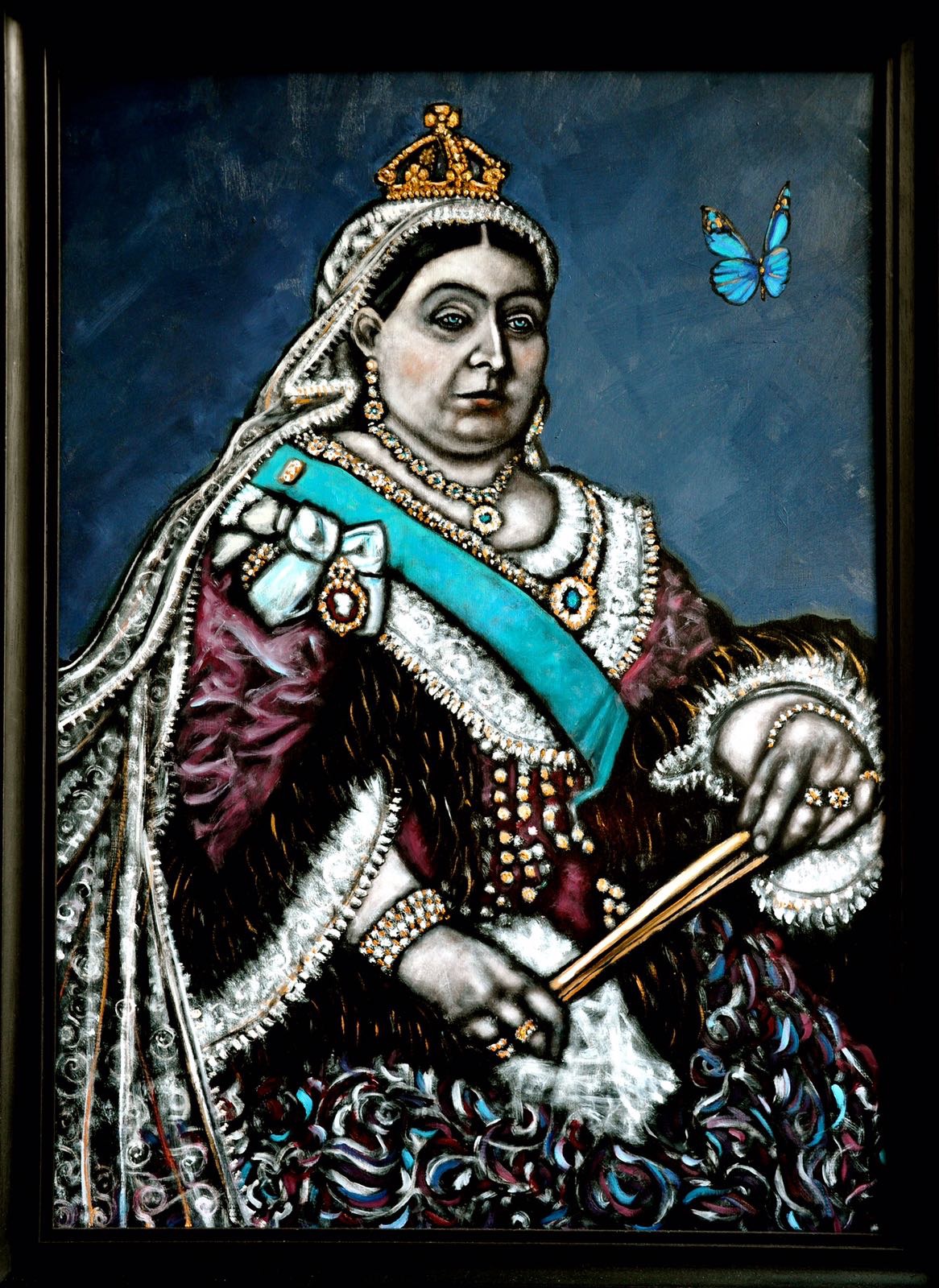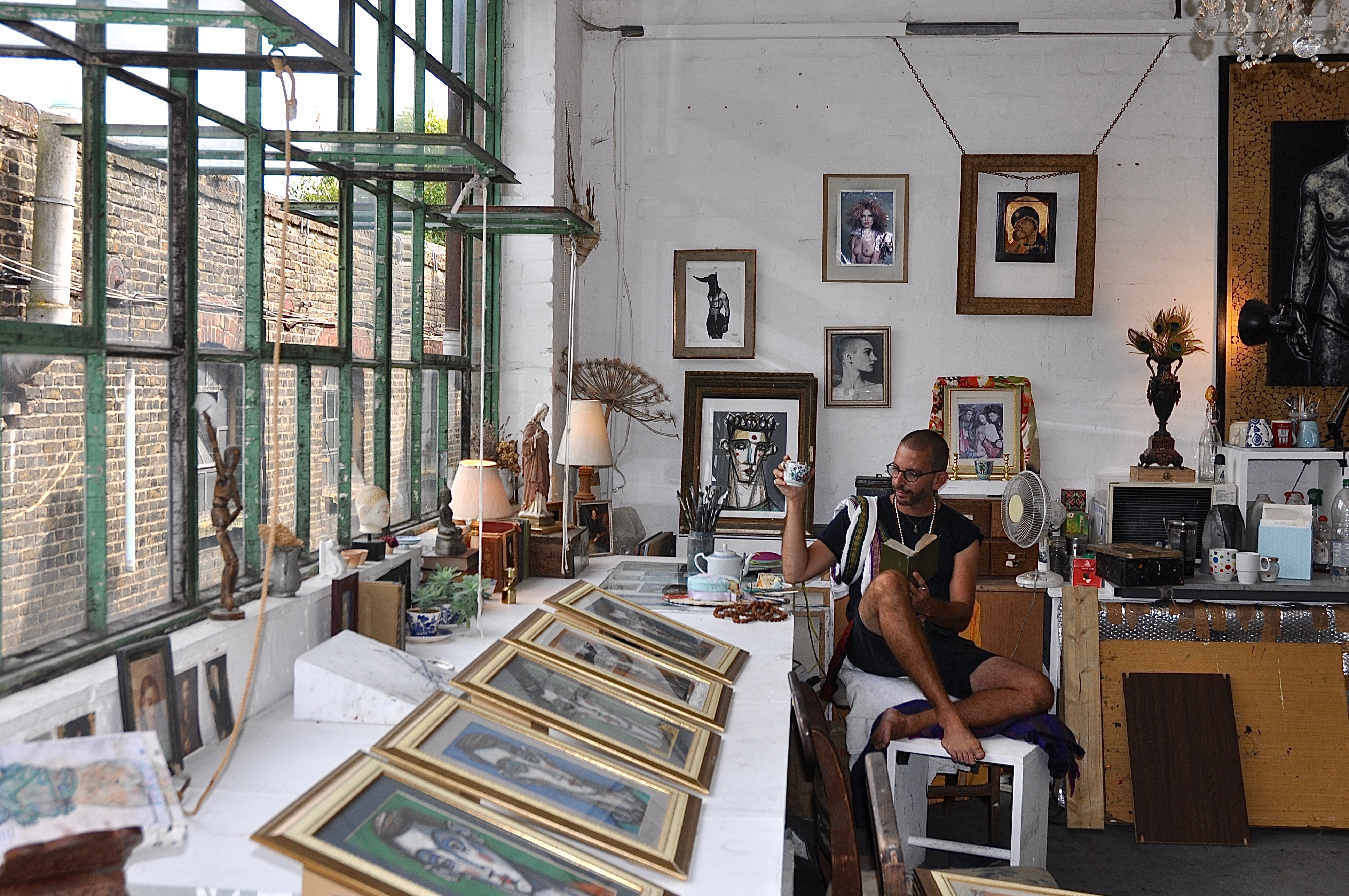 After graduation Lalanne made his roots here in London, Ignacio hired a studio and started his own practice in now trendy Bow, East London.  With plenty of Exhibitions under his belt, he has made a reputation for himself, however he has felt isolated in his studio at times and didn't want his art just to be a commodity.   So Ignacio studied mindfulness and theology, and he now uses art as a form of healing and meditation as he sees art as a window into our inner soul, recently visiting a spiritual retreat in Ibero, Spain, where he was giving mindfulness workshops.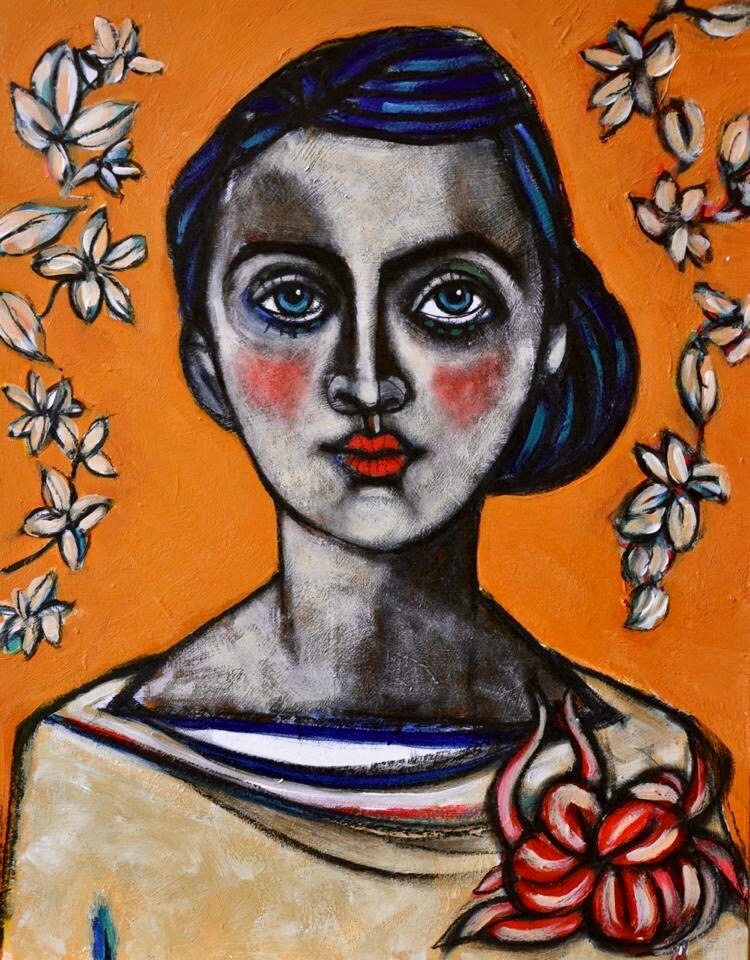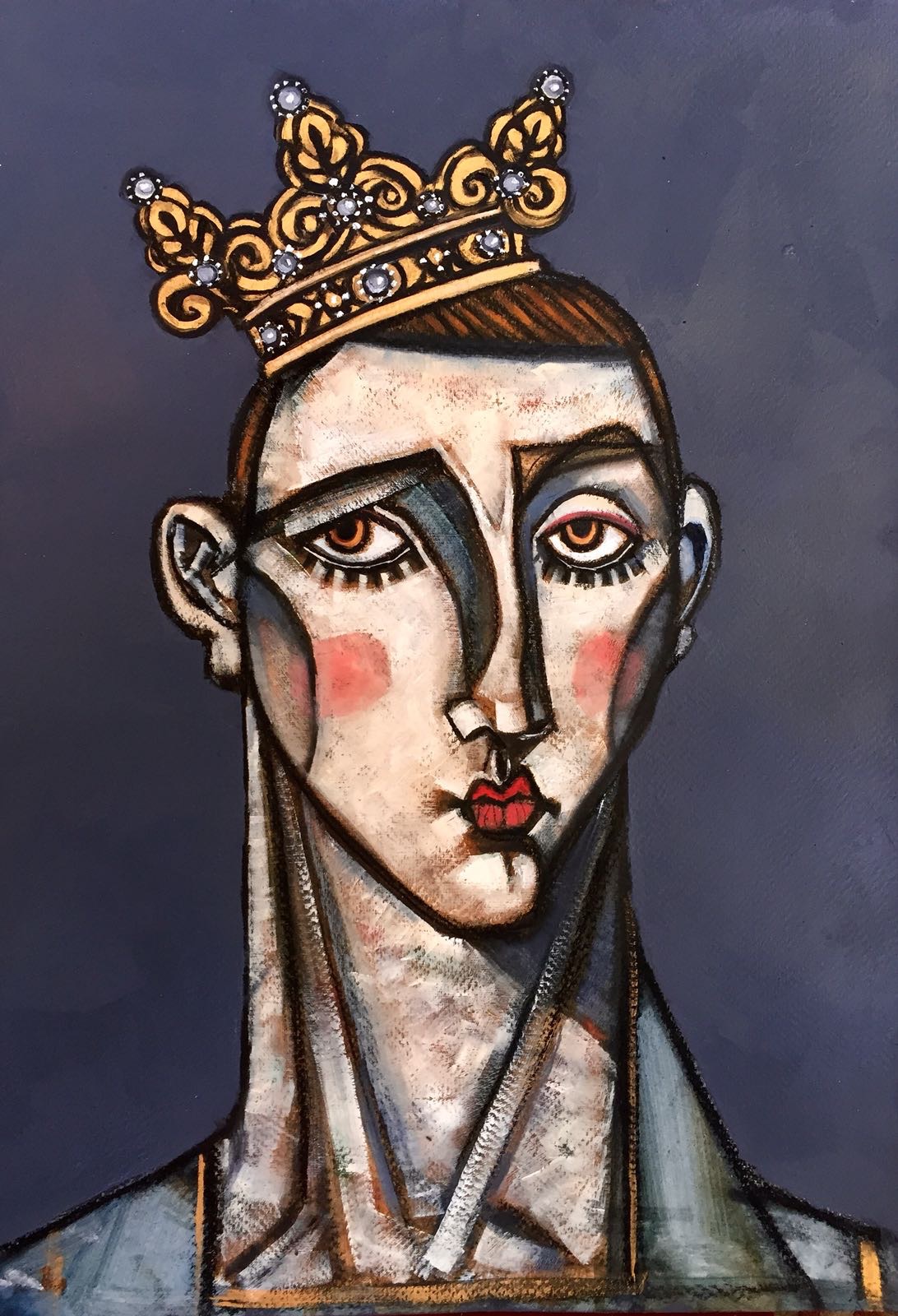 We talk more about his art and influences, and he tells me Egon Schiele is an artist whose work he loves, Mugal art, Cusco School as well as Tudor Court paintings.  He tells me about paradox, referencing a visit to Israel, and that he saw the most beauty, the most absurdity and the most sacredness.  The alpha and omega, the beauty and ugliness, and the many layers in a painting.  Then he gazes at me intently after describing his mother and how she reminded him of Lisa Minelli in Cabaret, and quotes the book by Antoine de Saint Exupéry, The little Prince, " The essential is invisible to the eye " . 
Interview: Antoinette Haselhorst