Deborah Poynton
Deborah Poynton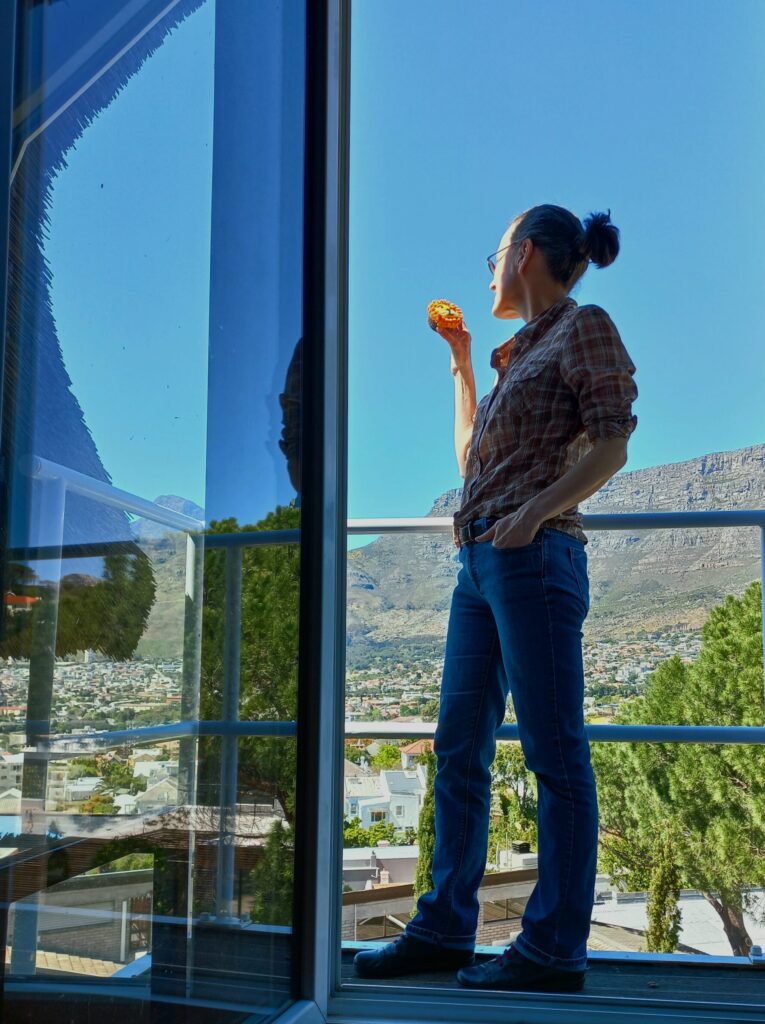 Escaping from our own reality is the most intrinsic human longing, as the turmoil of our own lives and our own reality is sometimes overwhelming. It's probably difficult to grasp the idea that someone else's escape is our reality, or vice versa. This may sound like a metaphor; however the paradoxes of life's illusory nature are embodied with finesse in the art of Deborah Poynton. At the same time, her large-scale paintings of the human condition are filled with an intensely detailed, intricate reality that conveys both the nostalgia of intimacy and a profound sense of being part of something other. Some of her paintings appear as complex portraits, with a renowned sense of accuracy, however she uses her muses, people she knows well, as models in her work, dispatching personal complexities, and at the same time evoking a myth of being somewhere unreal.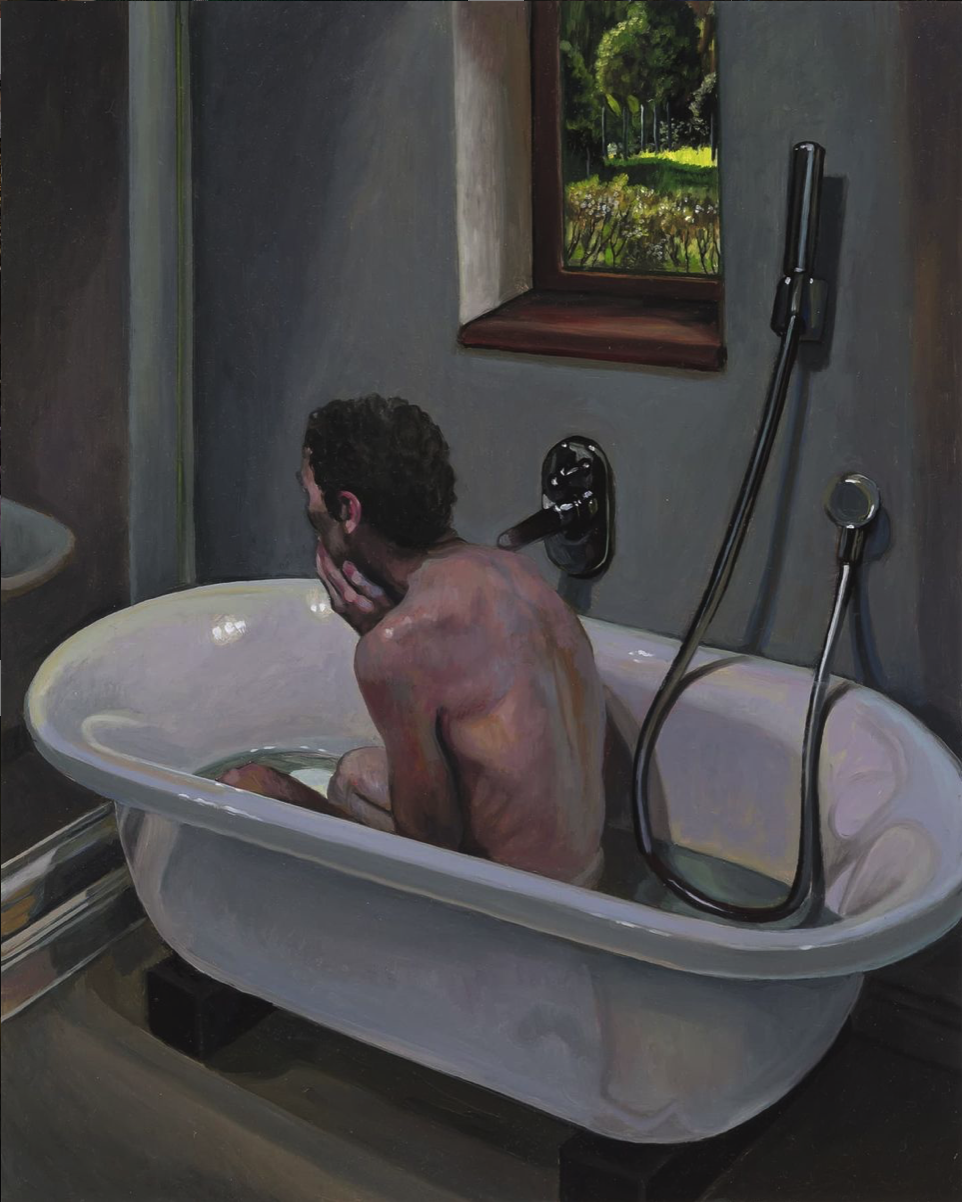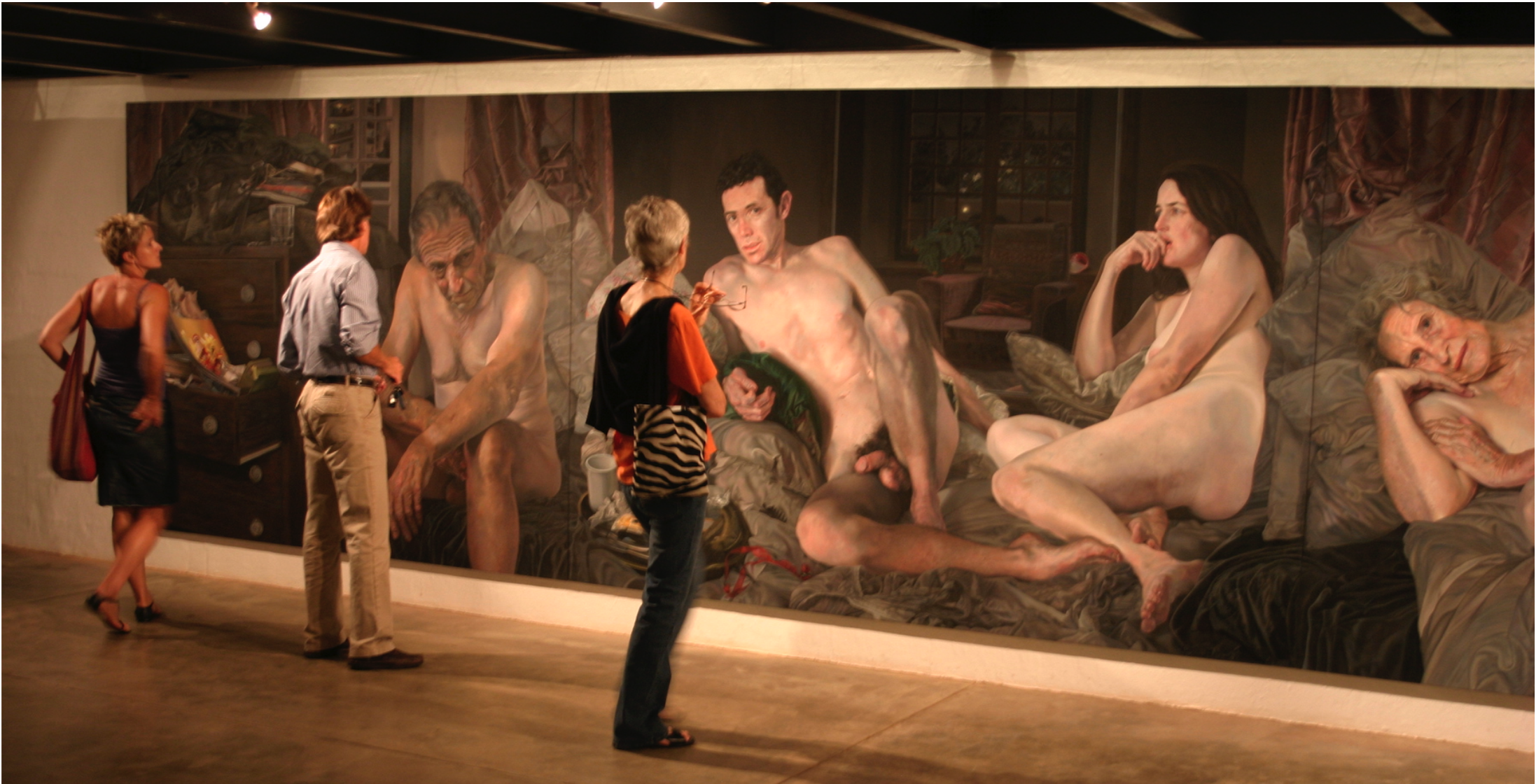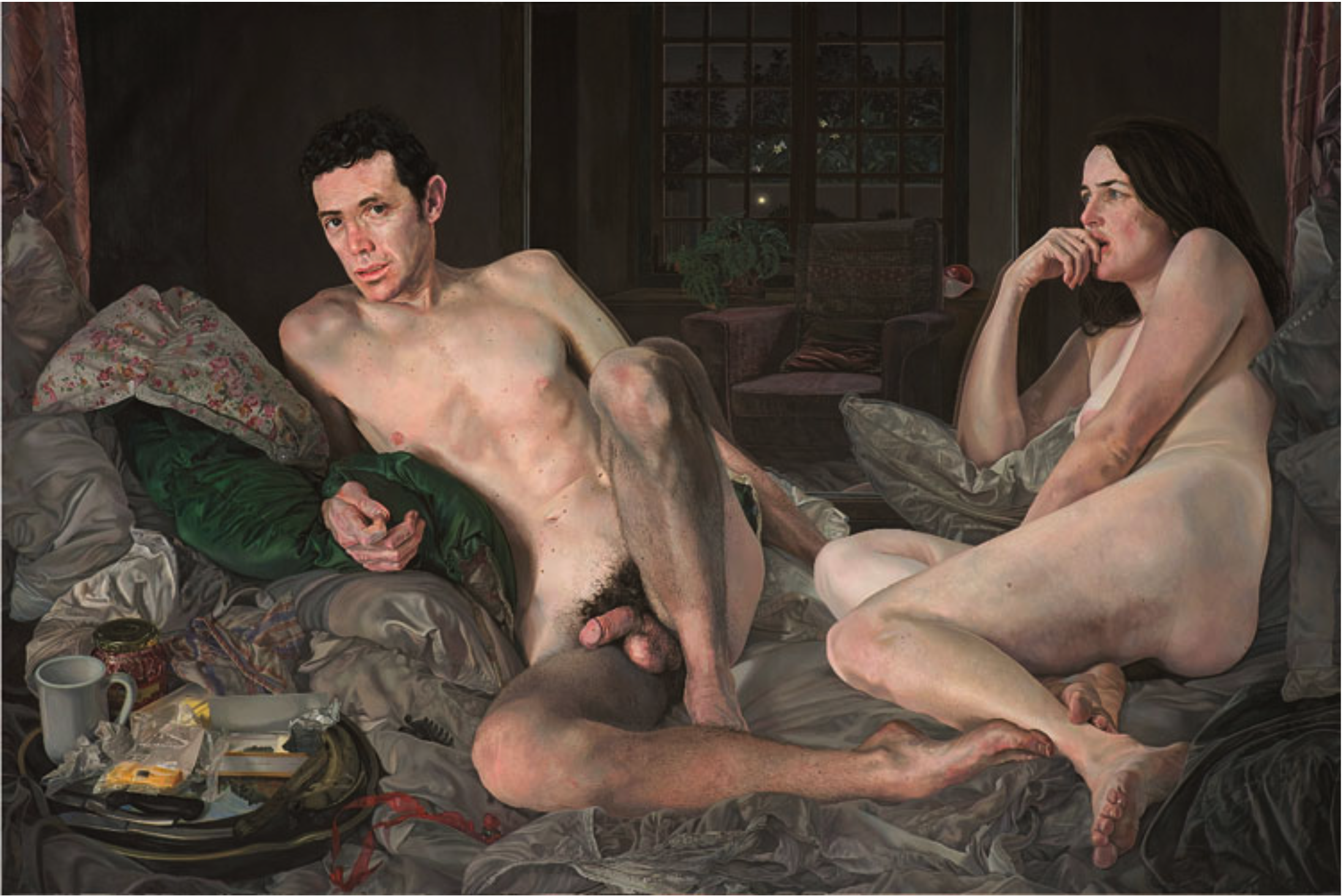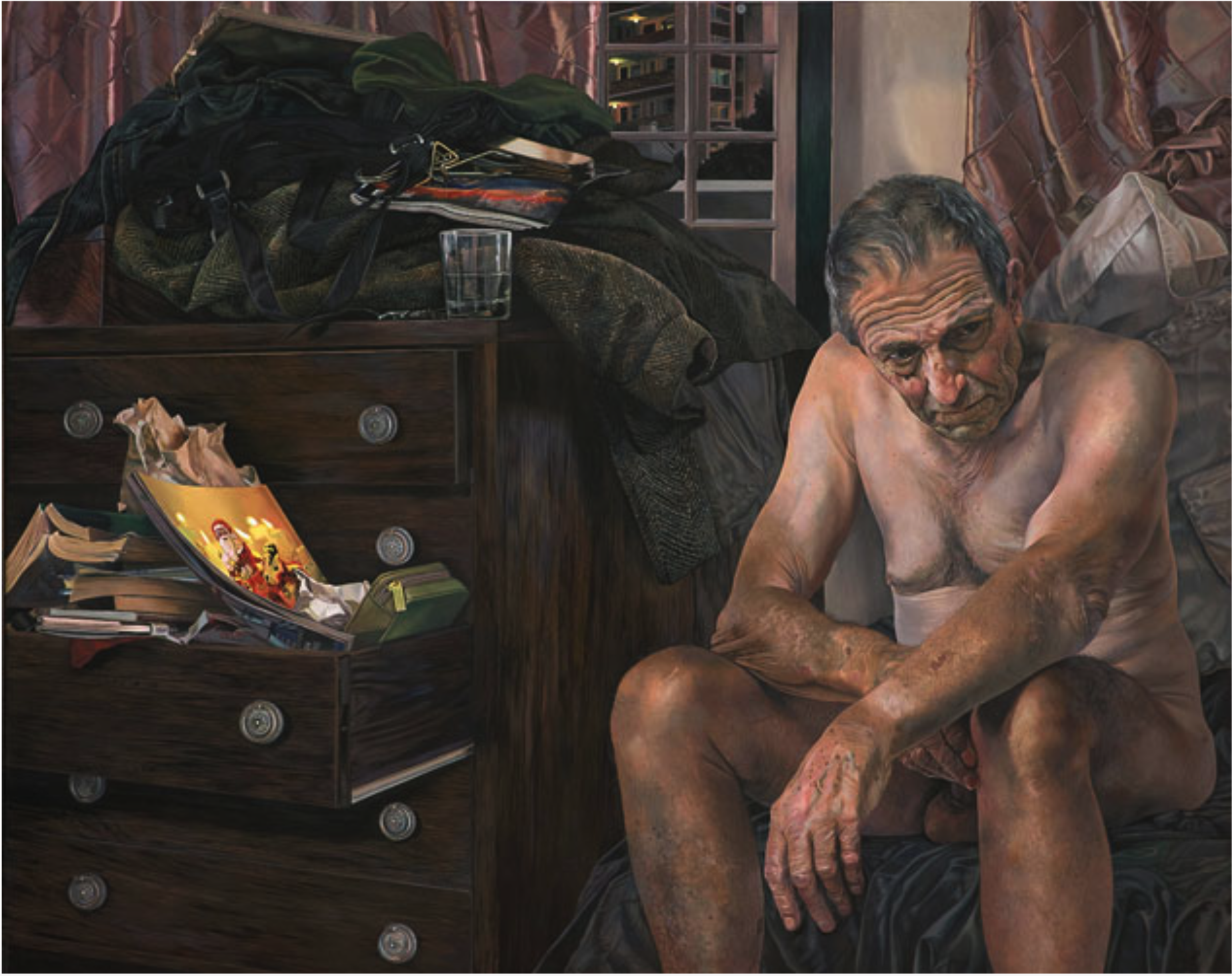 Her compositions resonate with a fantasy of fables, an escape into the other-worldly, with the same conviction of reality, as in the details of The Lord of the Rings or Gulliver's Travels. Her works echo the complex existence of another place, at the same time revealing her own escape into what could be parables on canvas. Here is the most illusory, the incredible sense of accuracy into the extraordinary observations of being human and of all our earthly conditions, from what we see, the objects we collect, and who we live with. Her compositions may seem hauntingly realistic, but they are actually completely re-created in her own mind, embracing everyday details, whether an empty plate or the pattern of fabric on an armchair. They are not still lives, but escapism, a fantasy, and yet powerfully real and enveloping the sense of a portraiture at the same time.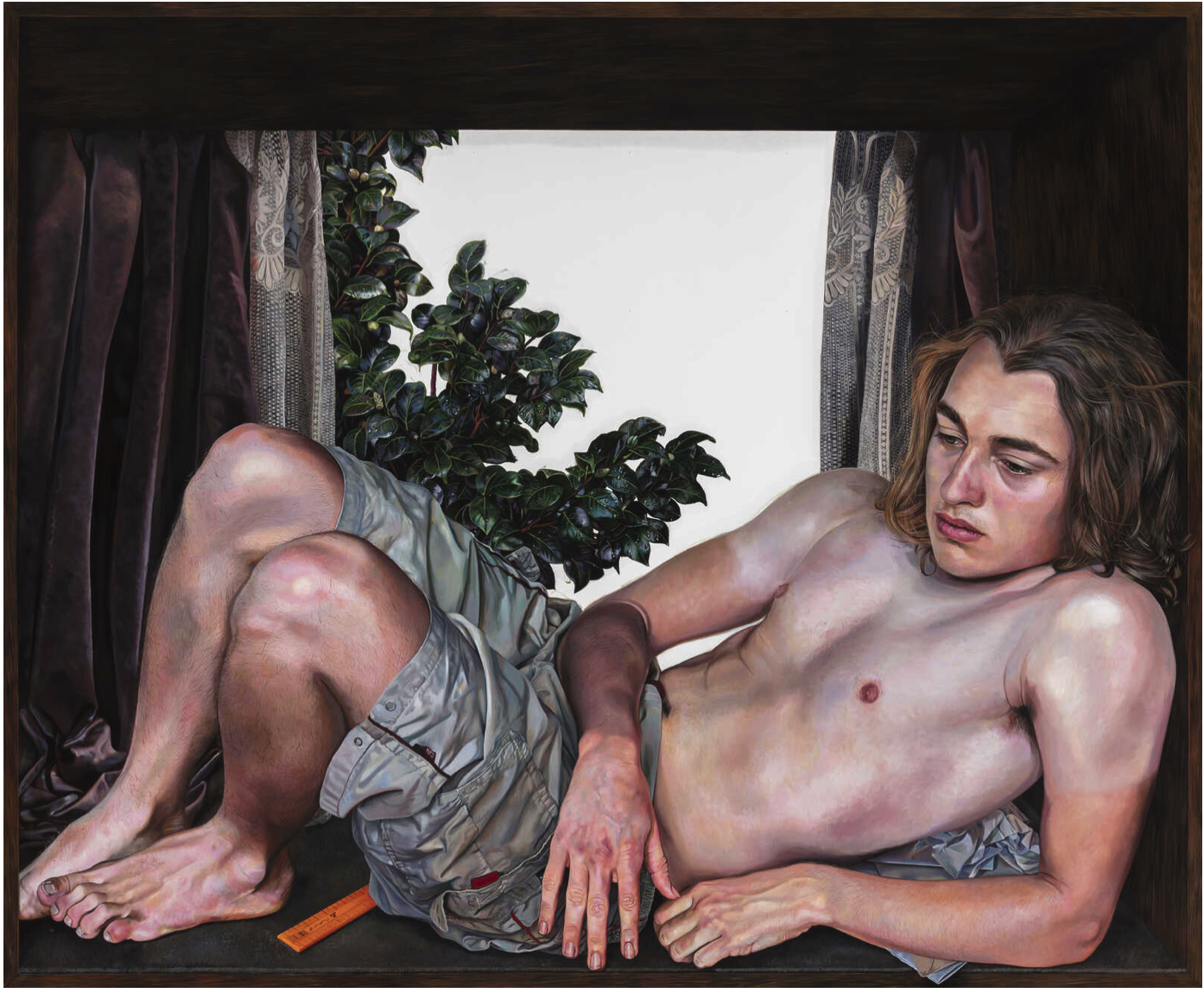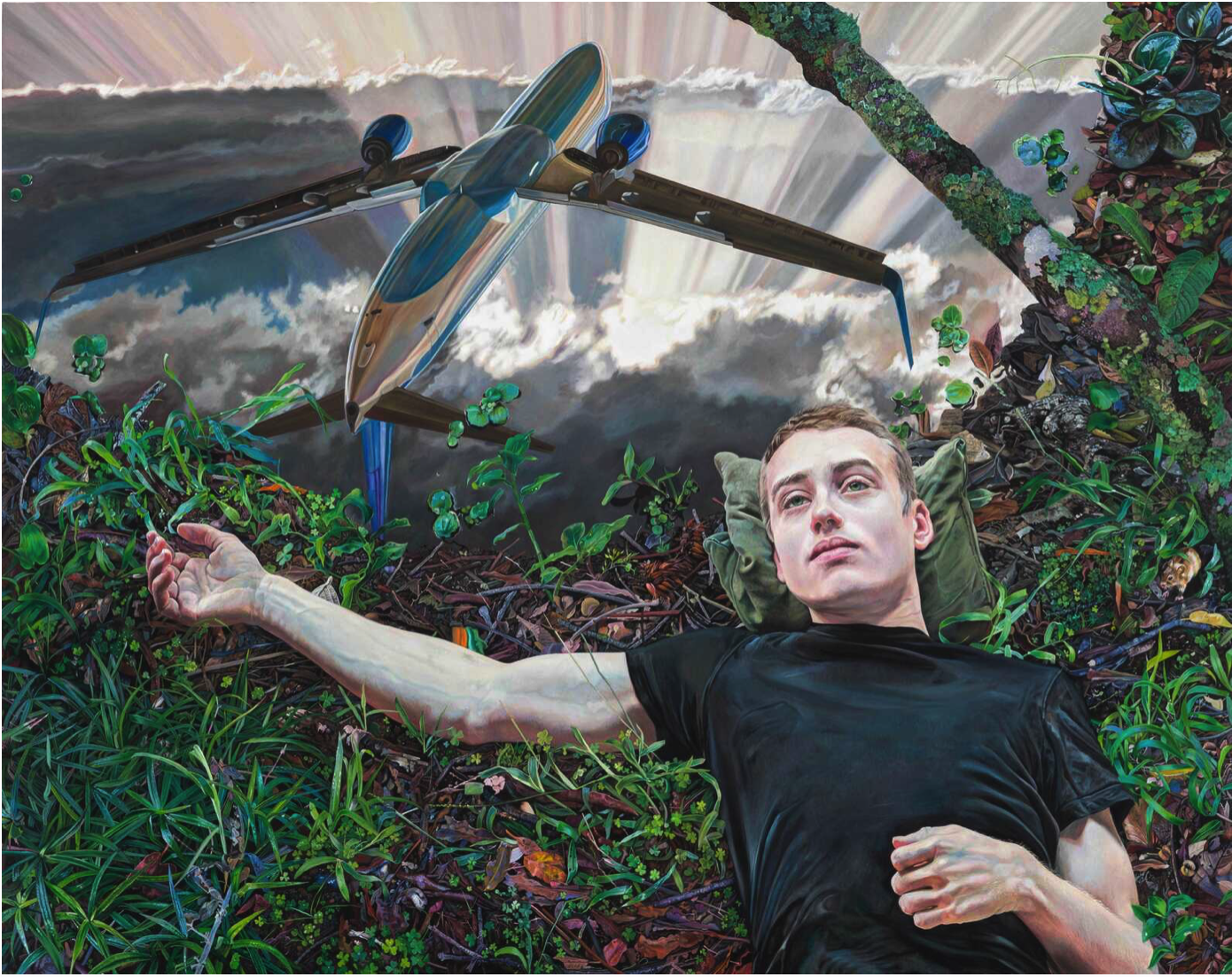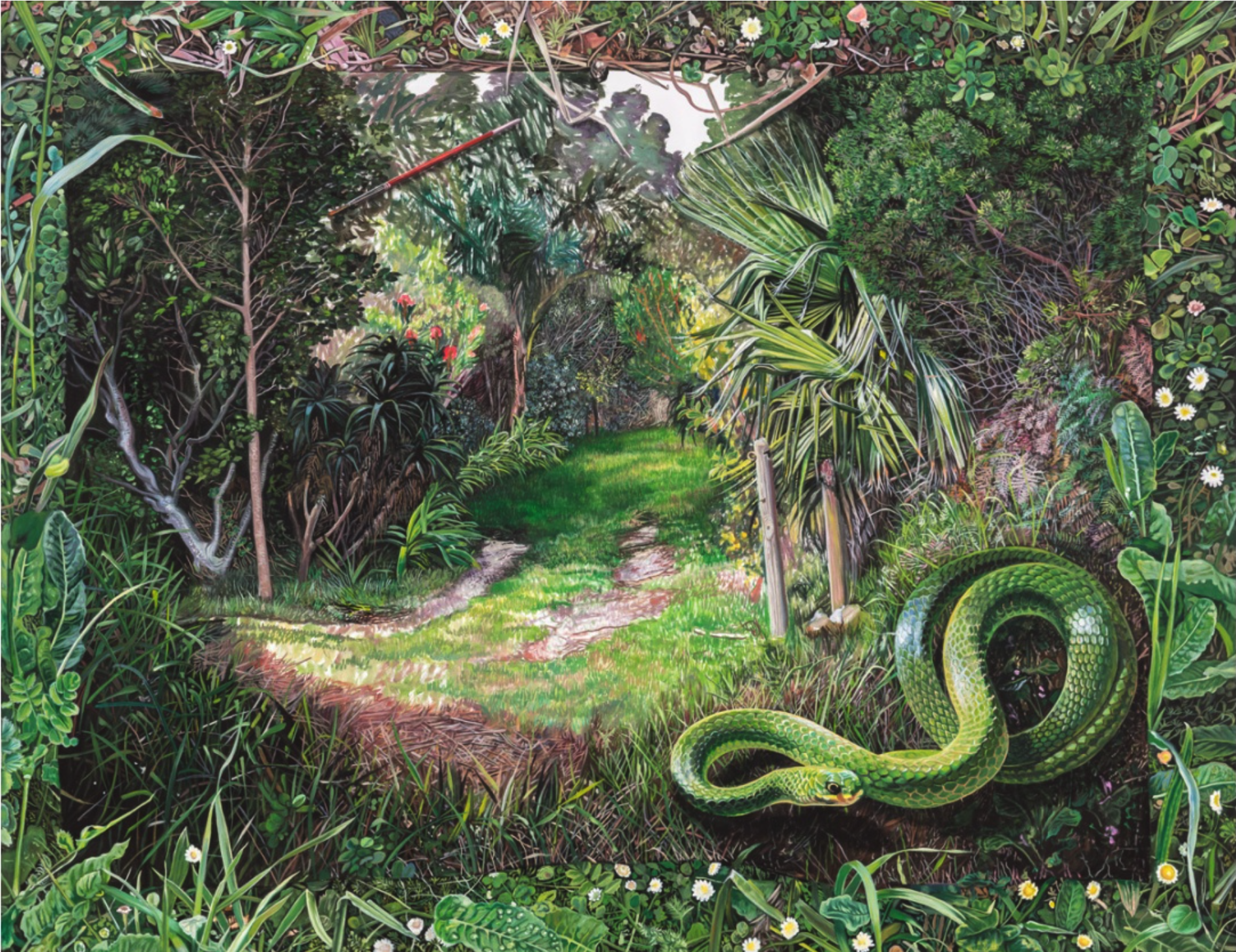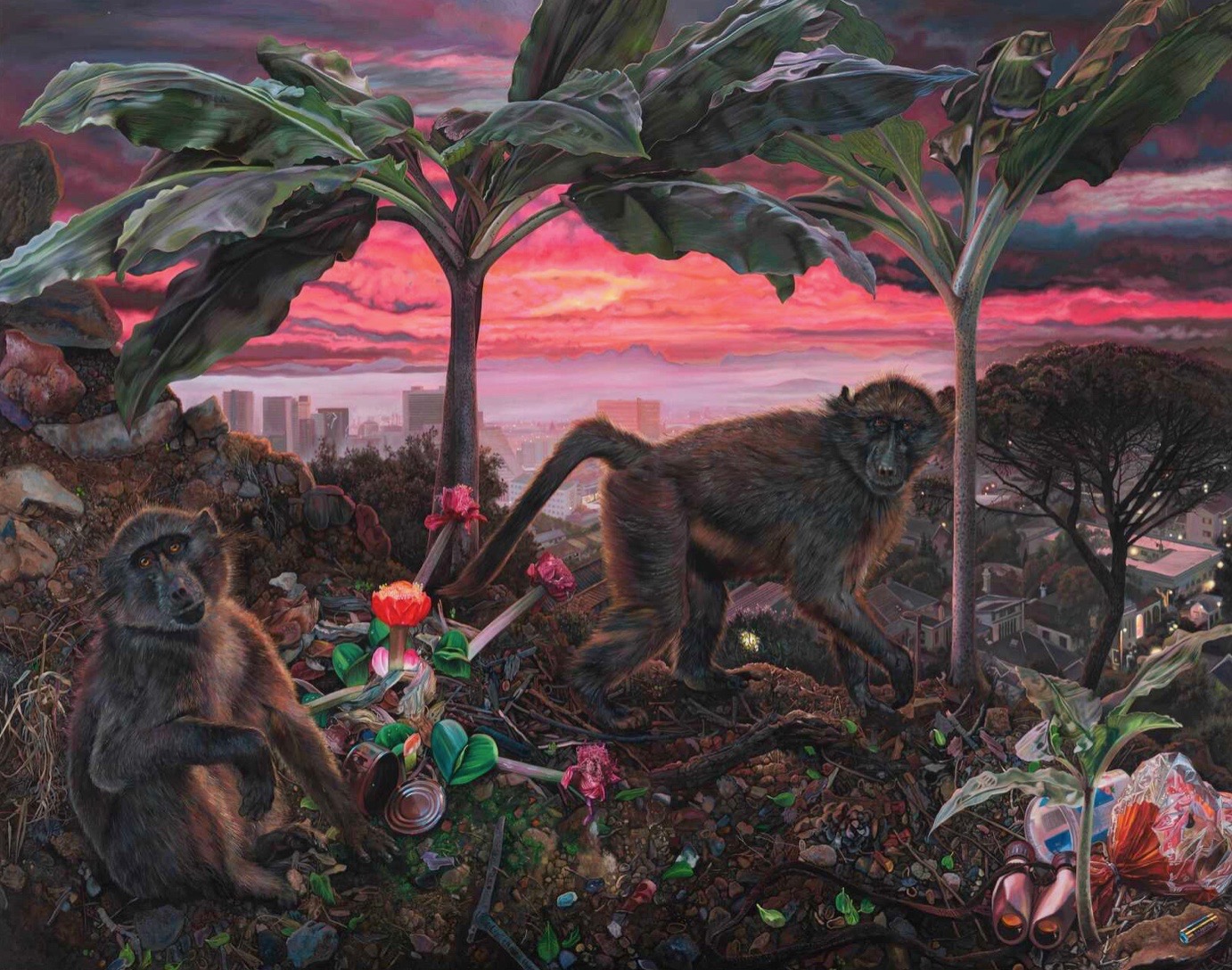 I watched an interview with one of her models talking about how Deborah has painted her for three decades, the muse describing her own observations of the process of her own ageing body. This is fascinating, as Deborah's work is escape, yet they also reveal. Much of her artworks are multi-figure compositions, completed with a layered attention to detail in her paintings akin to that of the Pre-Raphaelites. Sometimes they are created in a frieze type formation, with each panel each measuring 190×250 cm, and taking between 6-8 weeks to paint, each creating a narrative of its own, and then as a mural formation completing the chronicle. However, Deborah emphasises that her work "has nothing whatsoever to do with narrative". How we interpret the work is up to us. She describes the best and worst in the art world as the best and worst of the society that the art world exists in. "Every single thing I believe is a myth – we live in a constructed reality." When I asked her what her inspiration behind her work is, she simply answered "survival". "The challenge I face is the knowledge that what I do does not matter, but the need to act as if it does."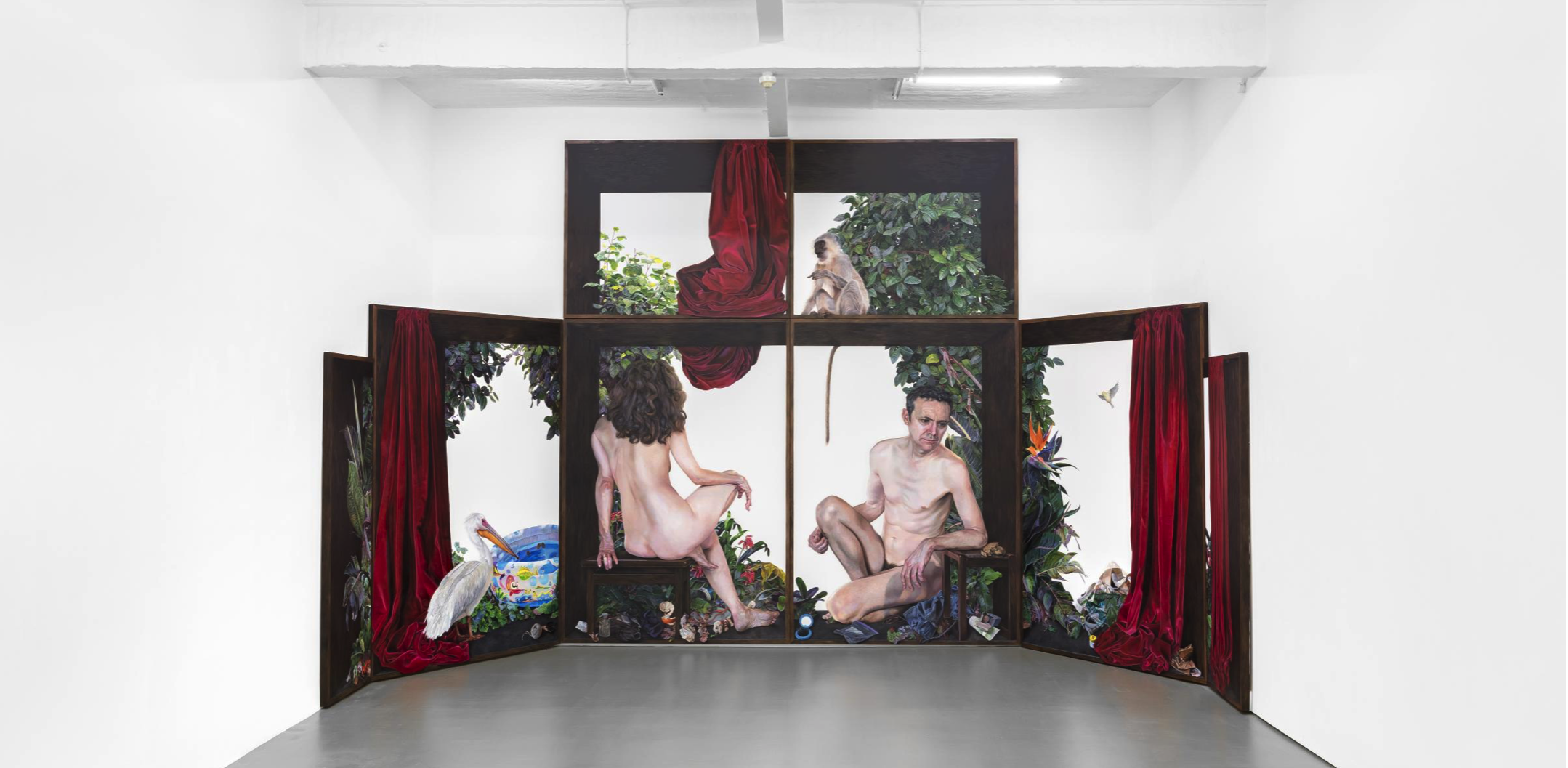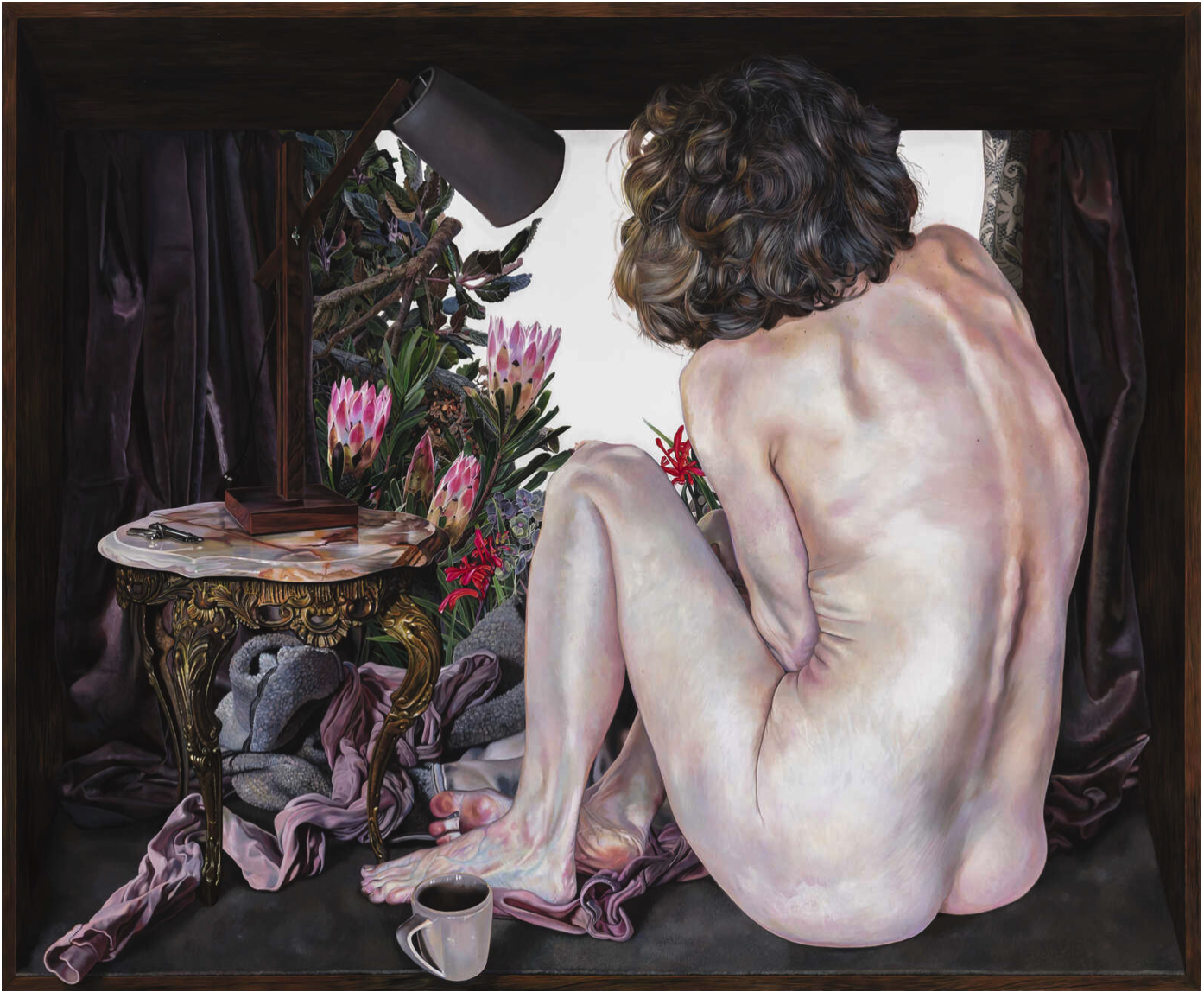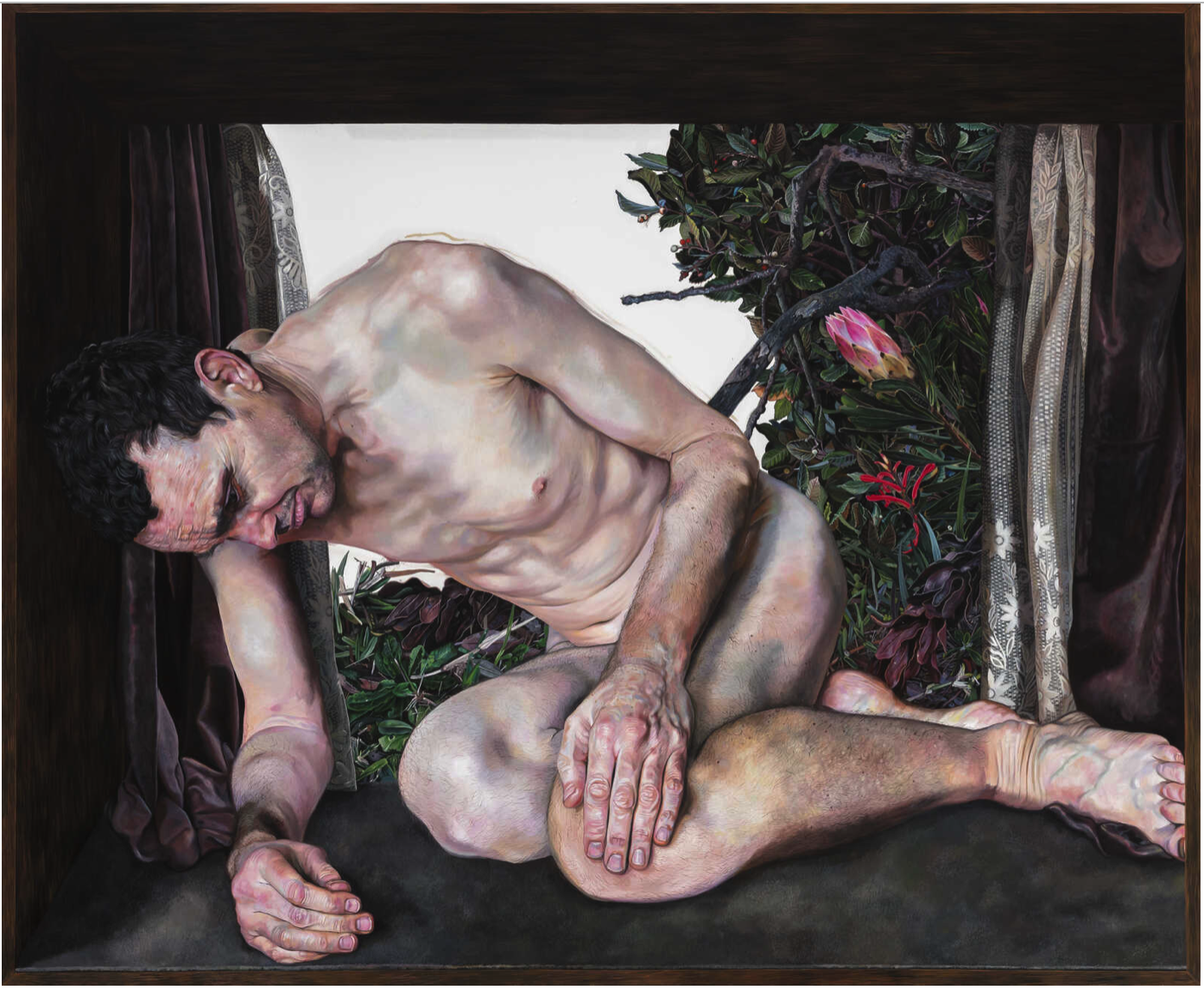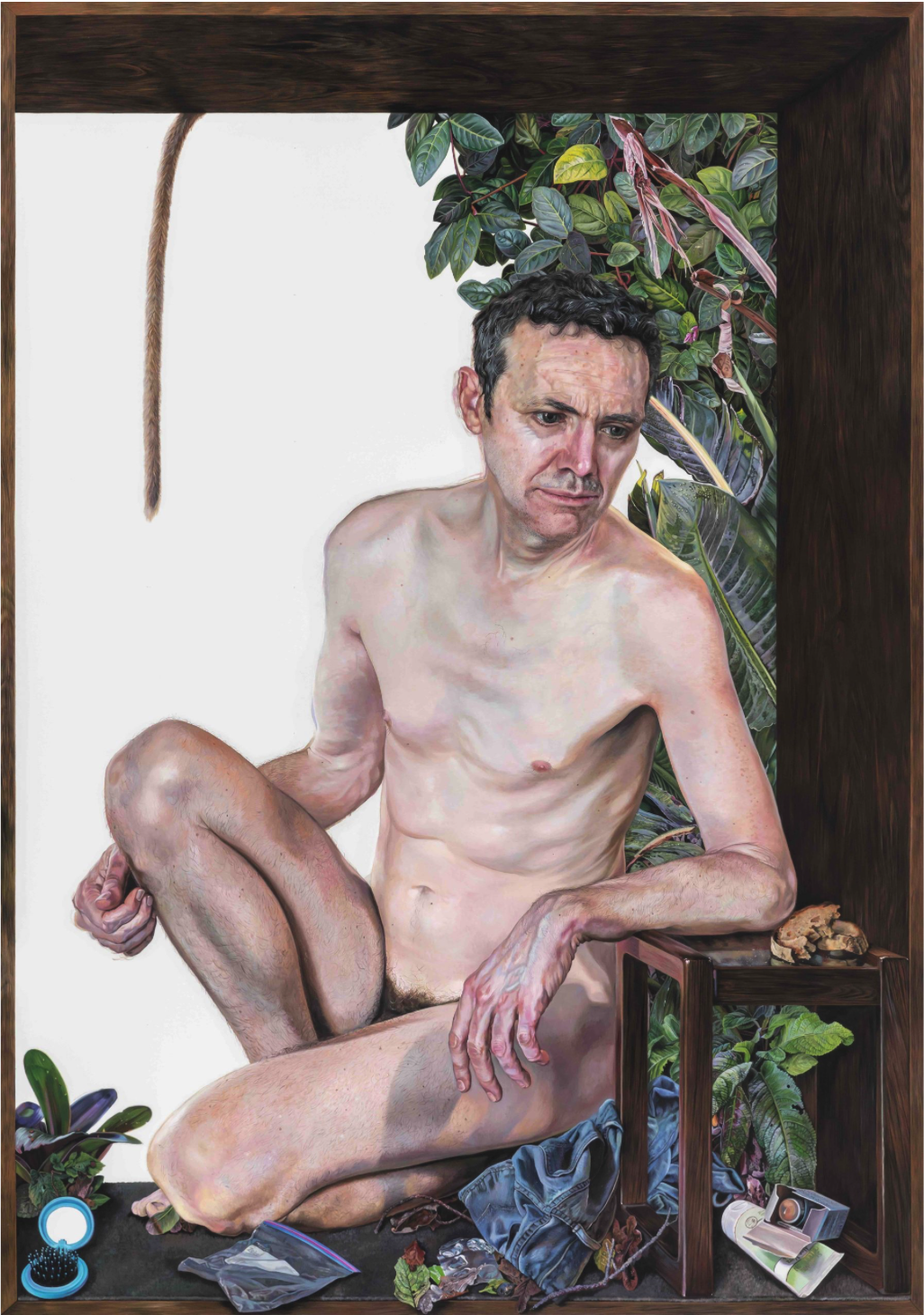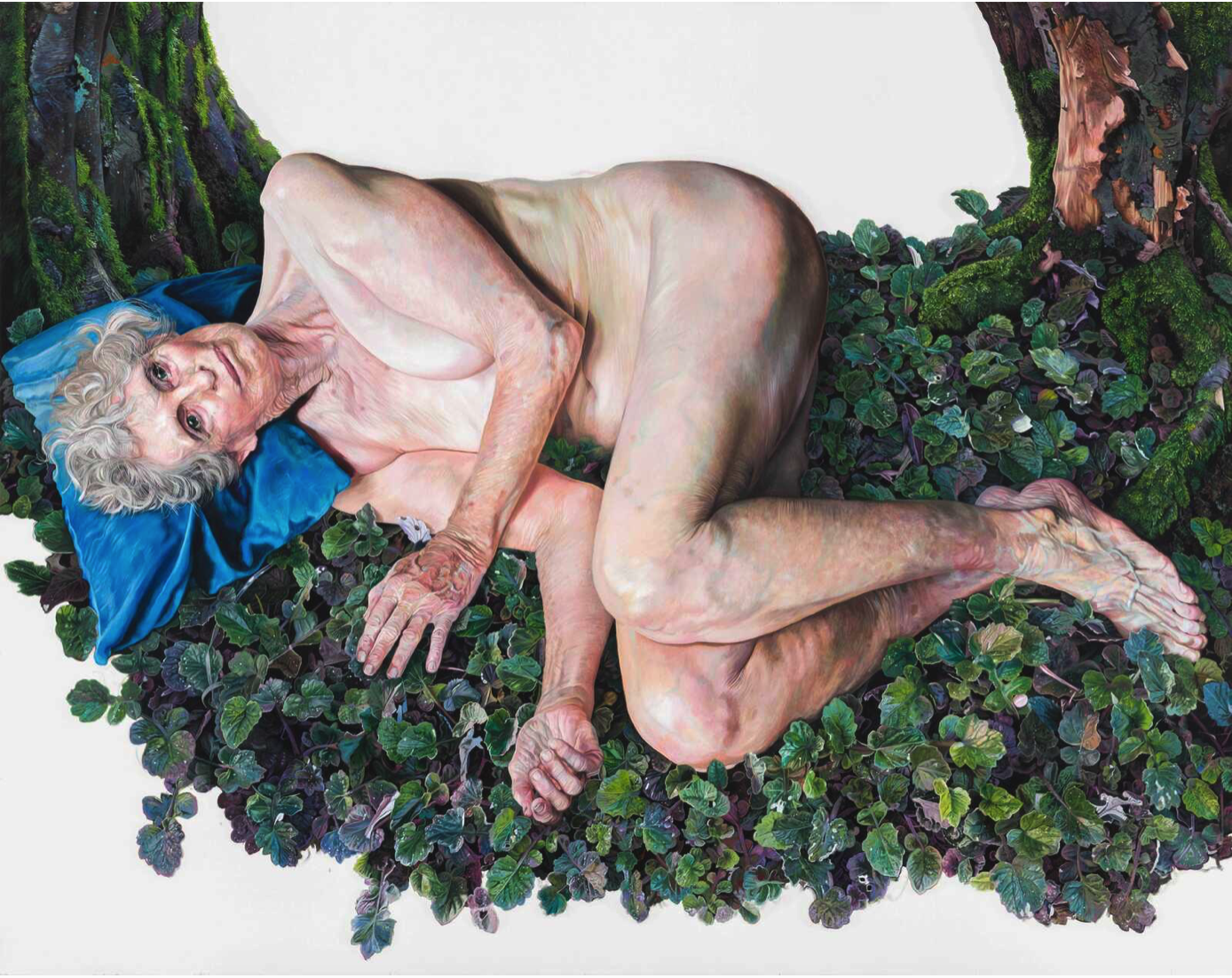 Her ability to draw and paint was her escape, going back to her coping mechanism as a child. Adopted at 3 months by her English mother and South African father, she grew up in the 70's in Durban, next to an anti-apartheid centre that her parents ran. Her early formative years were idyllic with the wildness of Africa in her backyard with views over the Valley of a Thousand Hills, combined with the imprint of the tensions of South Africa at the time. However, family life was cruelly dispersed when her father died in a car accident when Deborah was two years old. Her mother continued the activist work for some time, before returning with her young daughter to Kent in England. Deborah was placed in a boarding school, experiencing a painful contrast between her wild freedom in Africa, and the rigid schedules at her new school. She found comfort in drawing as relief from her alien reality. Unimaginably, tragedy struck again when her mother passed away when she was just 13. The young teenager choosing to return to Africa, and was taken in and given comfort by friends of her mother's; American missionaries in Swaziland. Her time in Africa was cut short again in 1985 when Deborah was 15, as she emigrated again to Washington DC, with her current family. During these years she had stayed in contact with her art teacher, whom she had met as a small child; always illustrating, as well as being a good scholar and graduating from high school in the US in 1987.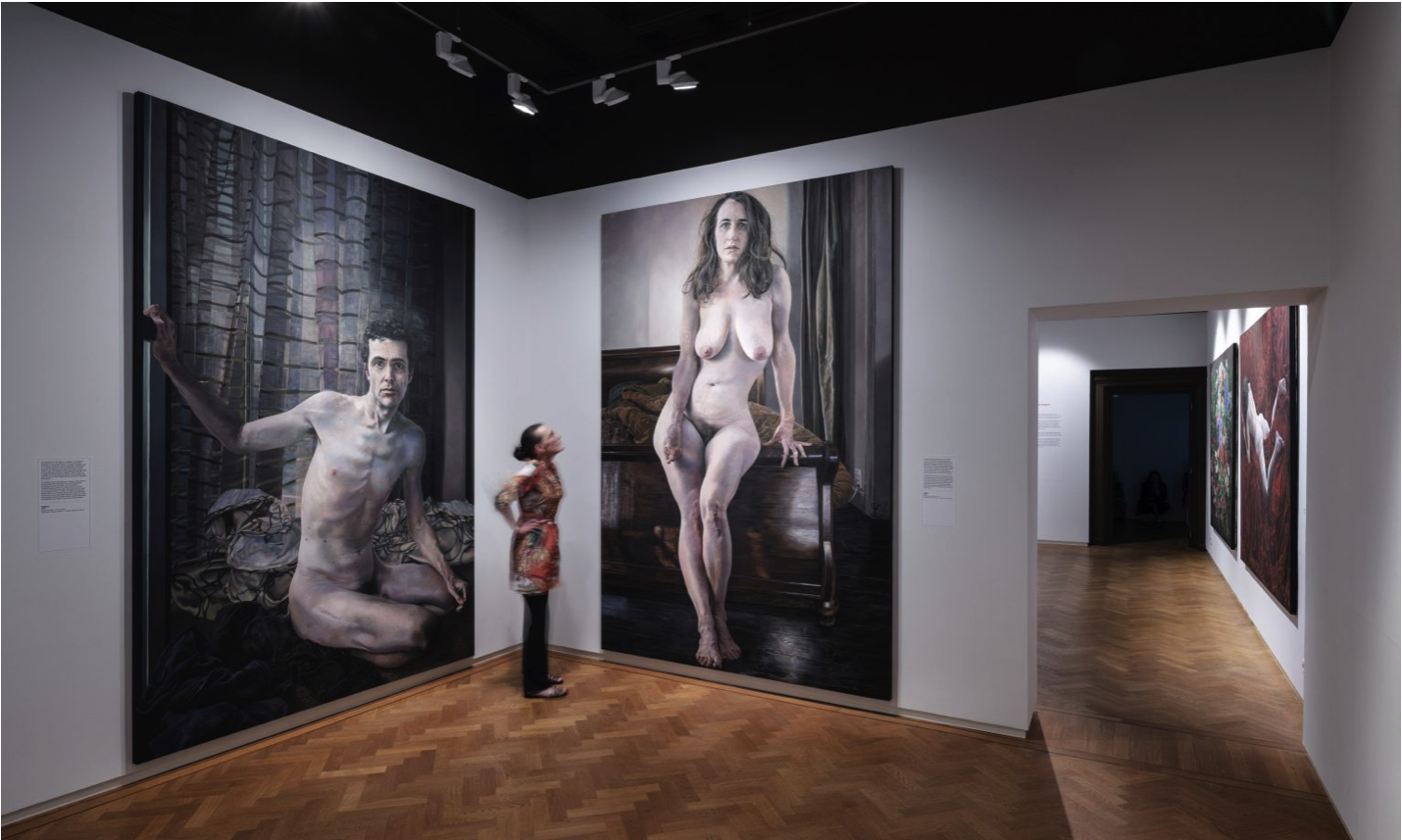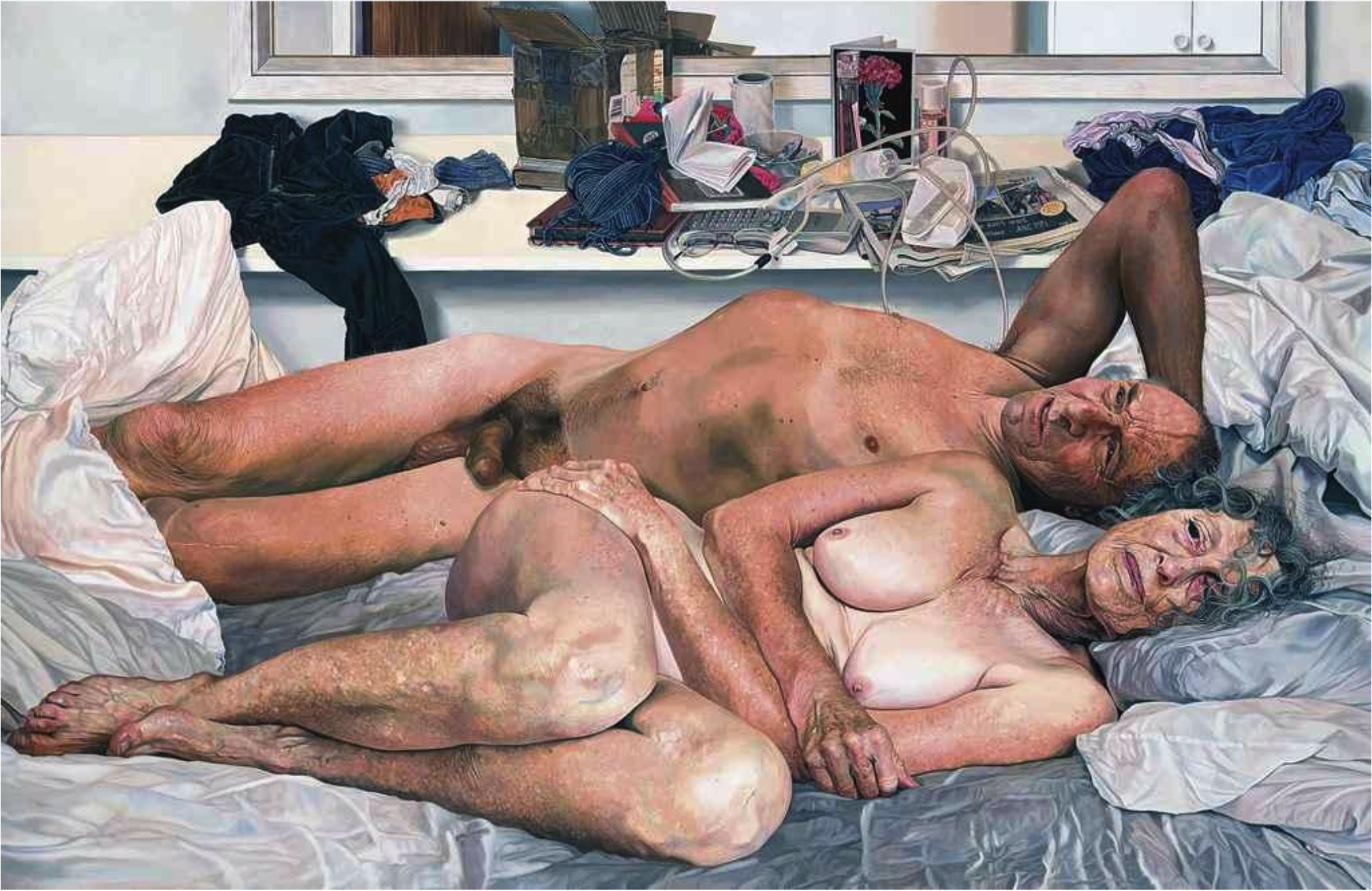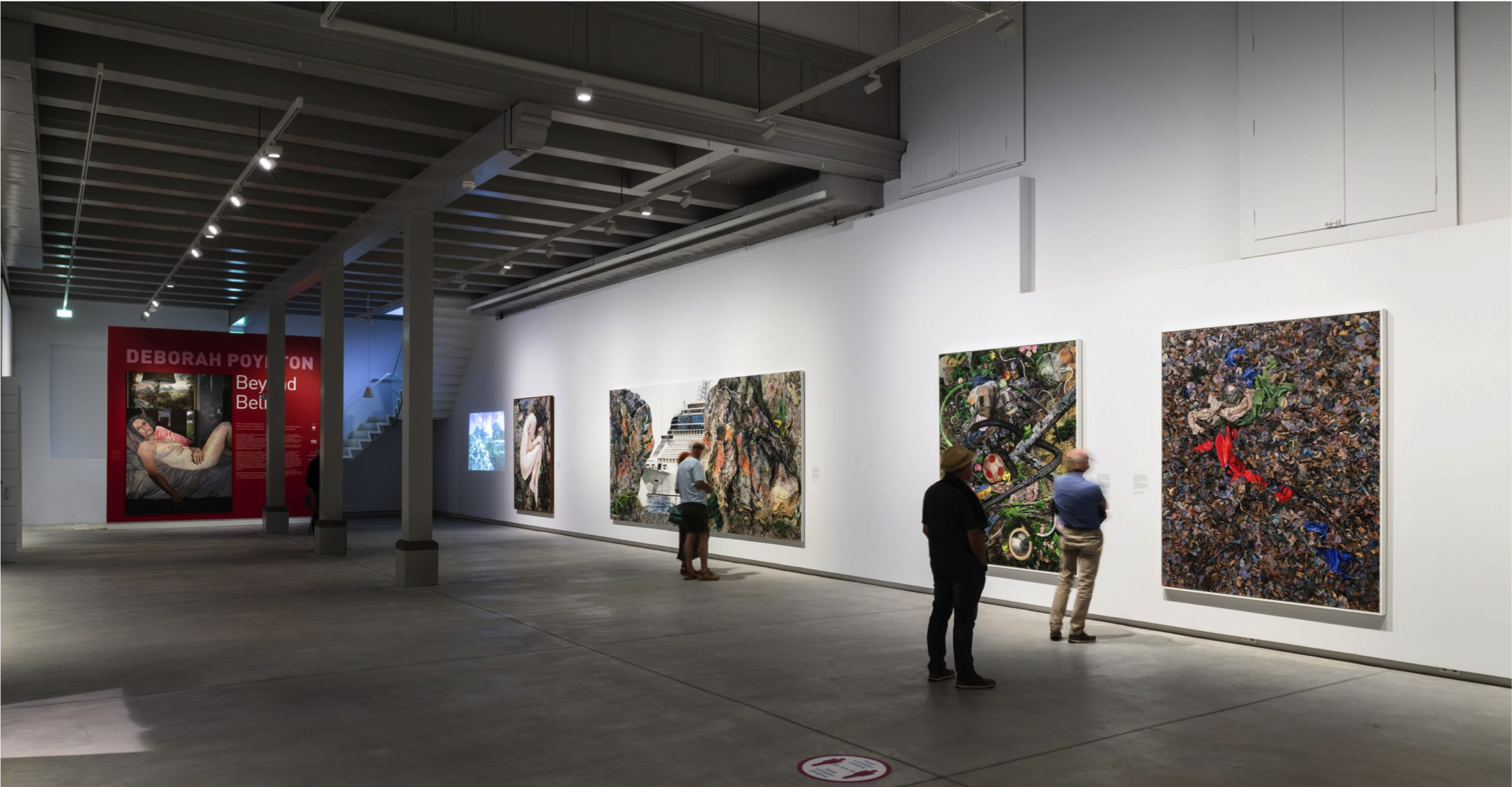 She attended the Rhode Island School of Design, studying classical drawing, but then decided to return to South Africa, eventually moving from drawing to painting with oil on canvas. She attended Michaelis School of Art of the University of Cape Town, leaving however after just under one year. It was the paradox of the institutionalised trends of conceptual art, that had become so fashionable in the 80's, that Deborah was reluctant to embrace it. She recalls seeing the figurative painter Stanley Spencer's work when she was visiting the National Gallery in London with her mother aged 12, and the impression it had on her. When asked if she could have any painting, she told me that she would choose Descent from the Cross by Rogier van der Weyden. These influences of detailed figurative painting are powerfully present in Deborah's work. However she expresses a unique observation of sensitivity, encapsulated in the most incredible detail, that vigorously resonates in today's society and for me, represents the 21century. Although she herself emphasises to me the painful paradox in constructing meaning in life, saying that there is no meaning, truth is illusive, and the world is ungraspable.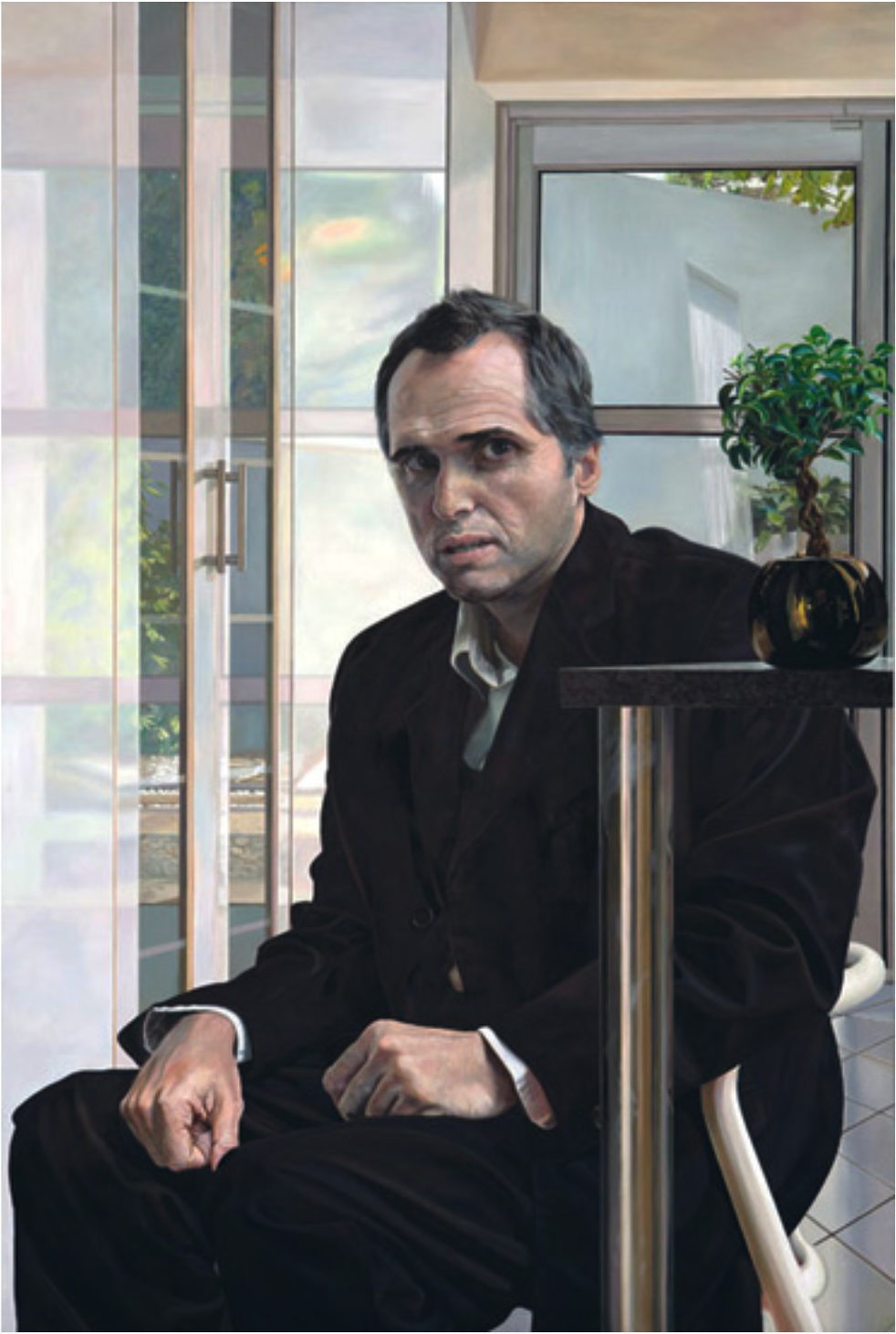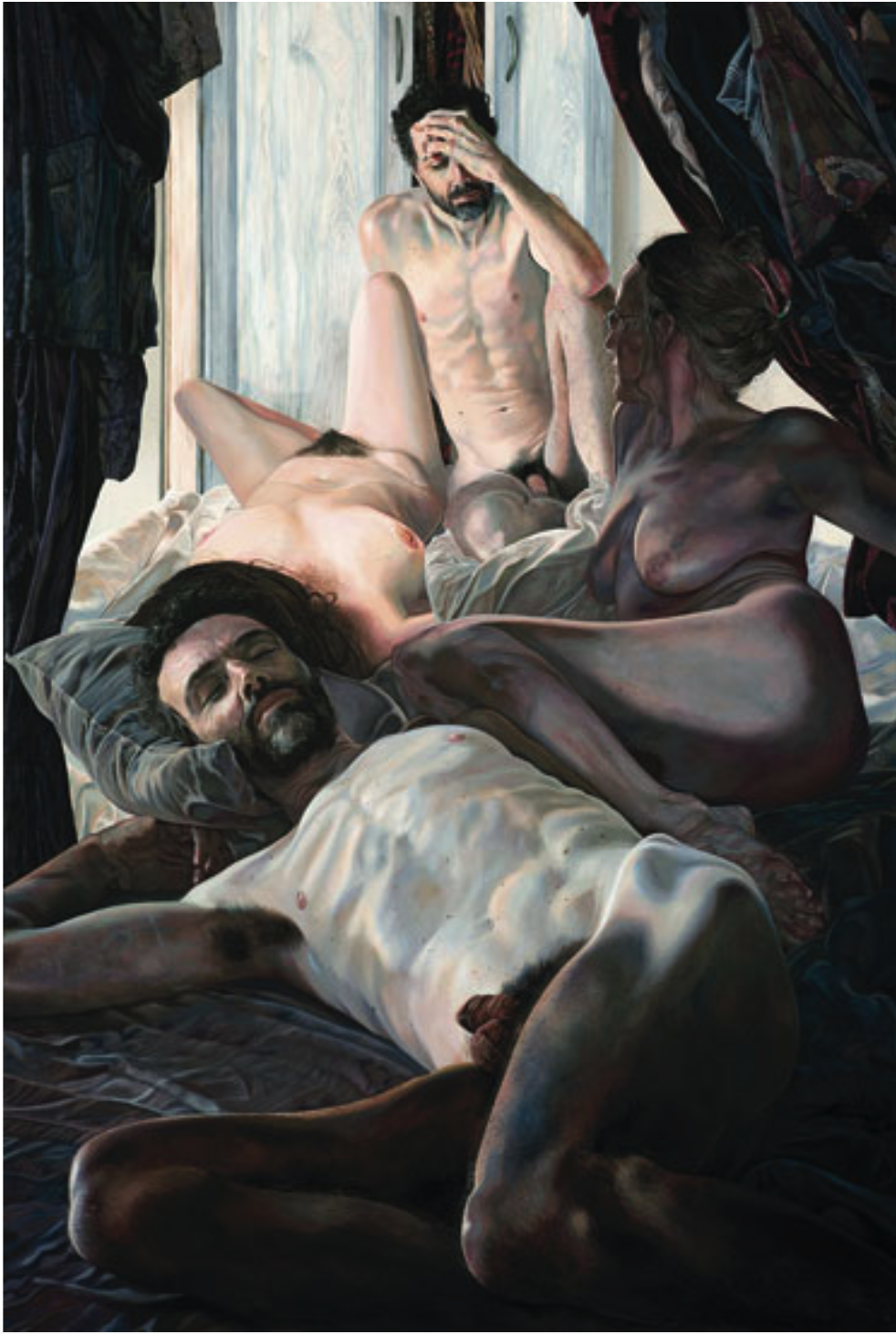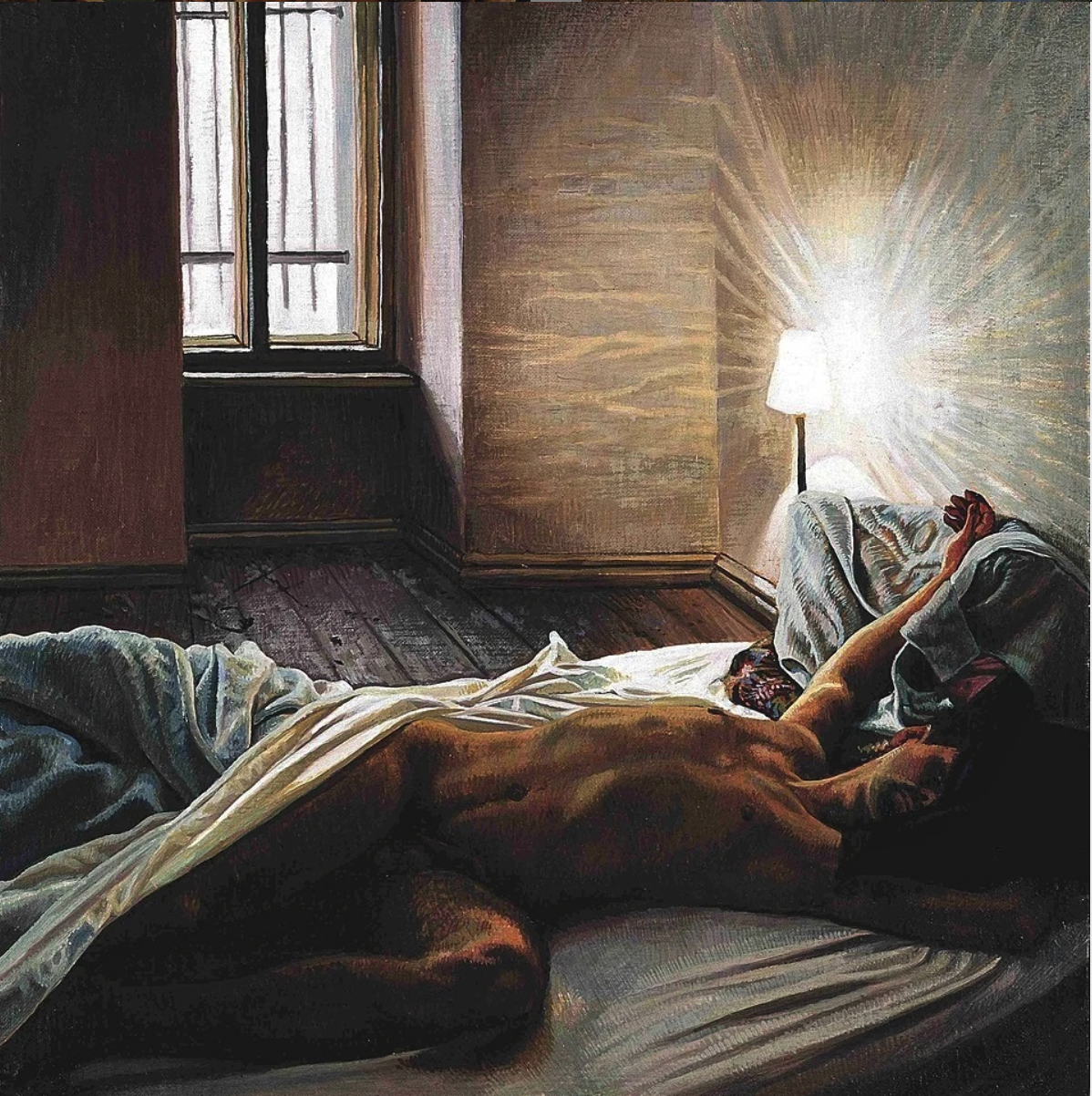 Deborah currently lives and regularly commutes between Germany where her two sons live and where she works and lives in her classroom studio, in an old school house in the Rhineland; to her studio in Cape Town, South Africa were she lives with her life partner. She has been working with Michael Stevenson since 2001, and with the Stevenson Gallery since 2003, and her most recent exhibition ran between 11 July – 3 October 2021 at the Drents Museum in the Netherlands. She has an upcoming exhibition at HAL Berlin in 2022.
Interview: Antoinette Haselhorst