Katya Granova
Katya Granova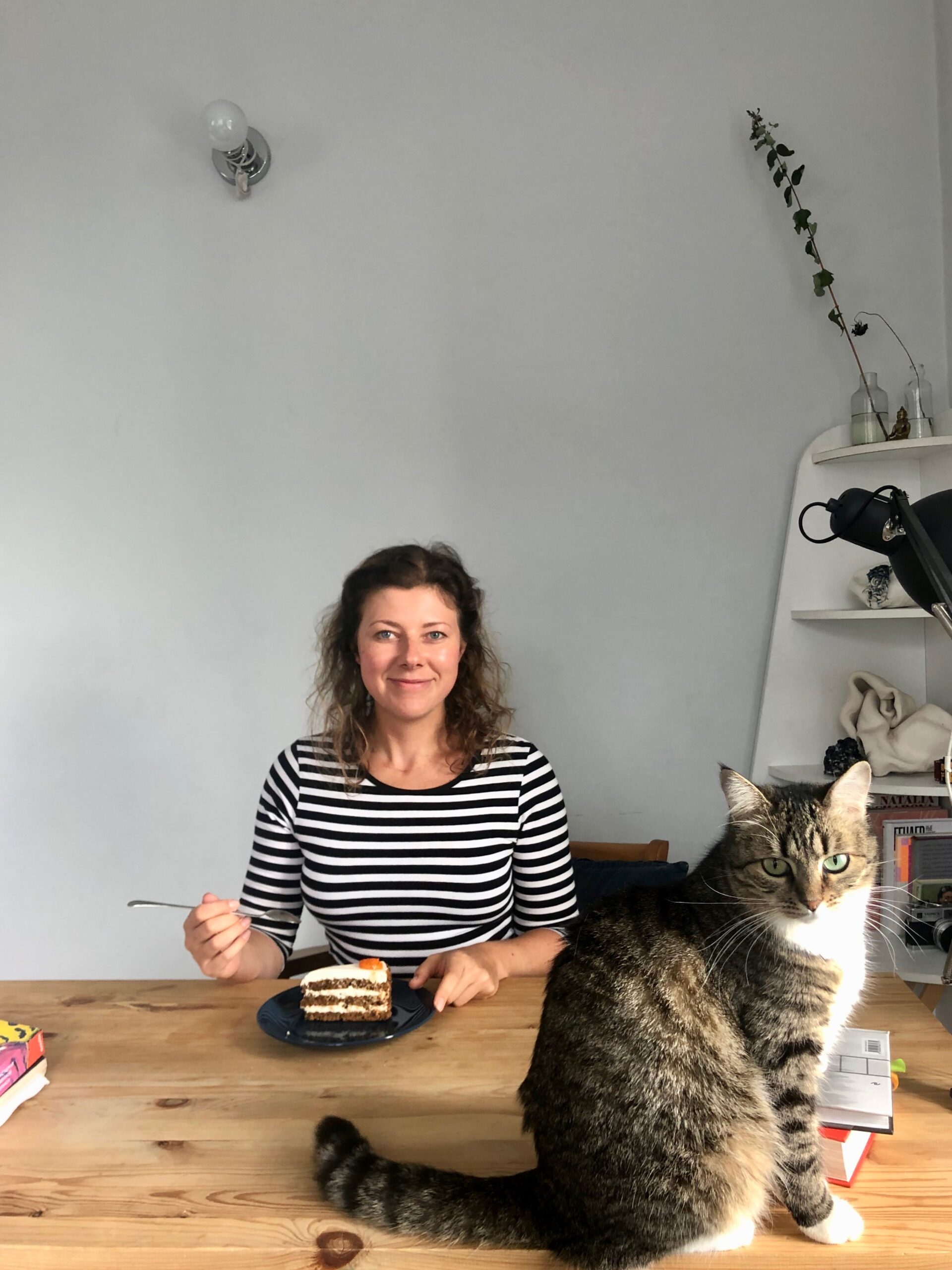 As a figurative painter, Katya's artworks are an observation of history, a subjective engagement with the subjects, as she says to me it's as if she is taking a portal into the past she explains. She refers to the fact that history is not necessarily the truth but ultimately a version of the truth. She became interested in old photographs, discovering the family photos from the 60's and 70's that she found in her grandparents archive, they were the only threshold to a moment in history. The surgeons in the theatre, family outings on the beach, social gatherings; her paintings are a deliberation, mirroring the narrative of the photograph, that she has projected onto the canvas, the oil paint applied with swift abstract movements, distorting and evoking a mood or idea with bold fluidity of human interaction.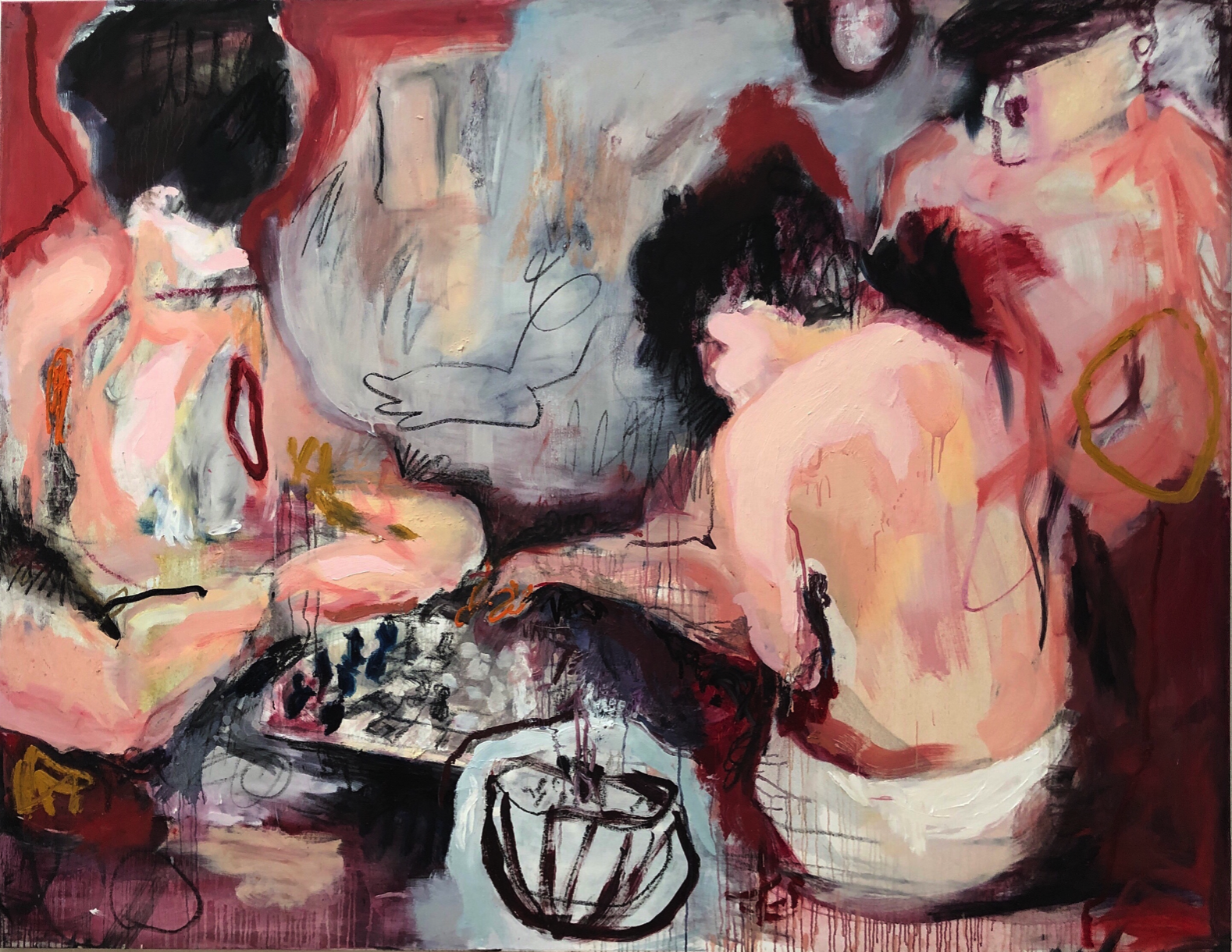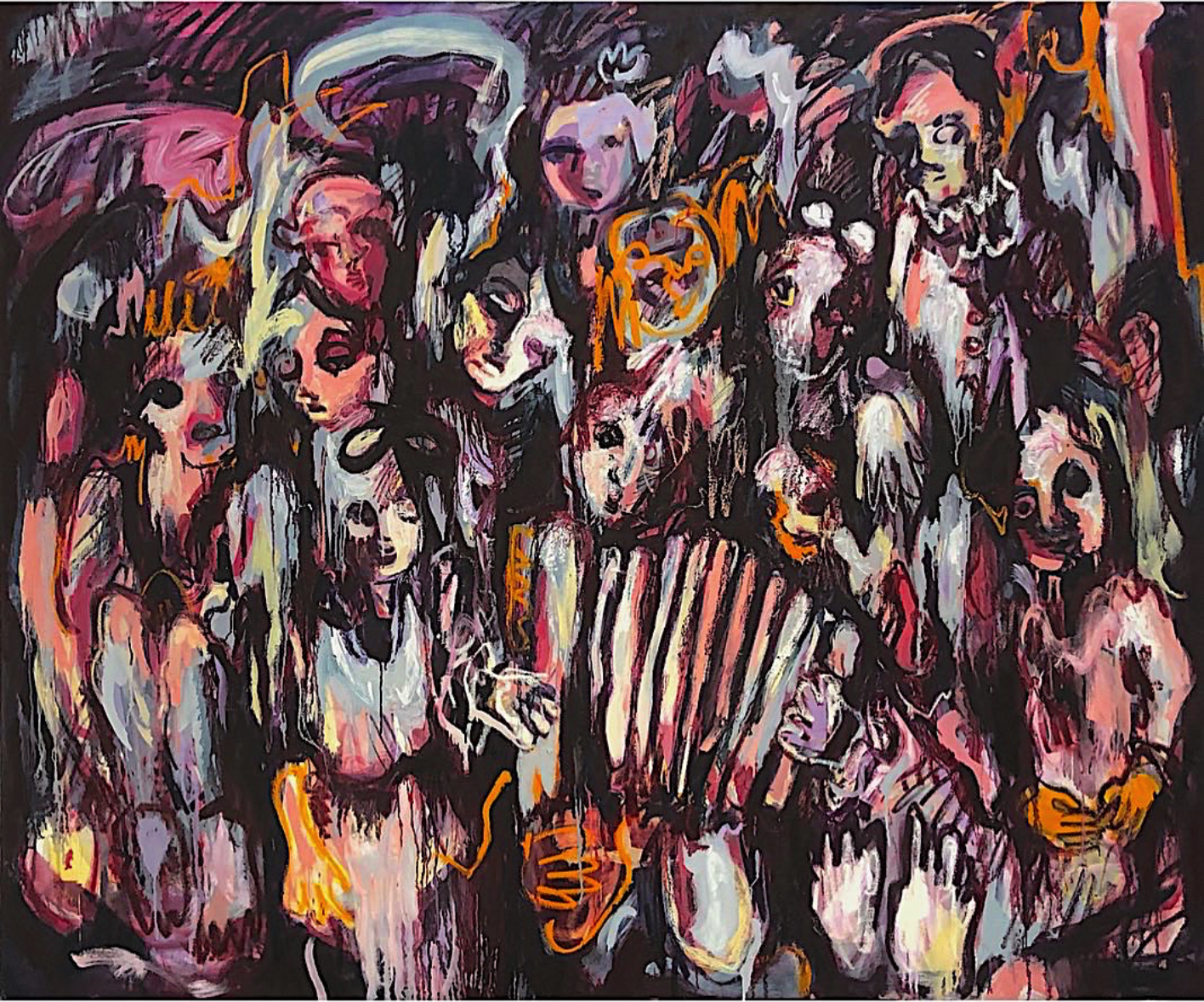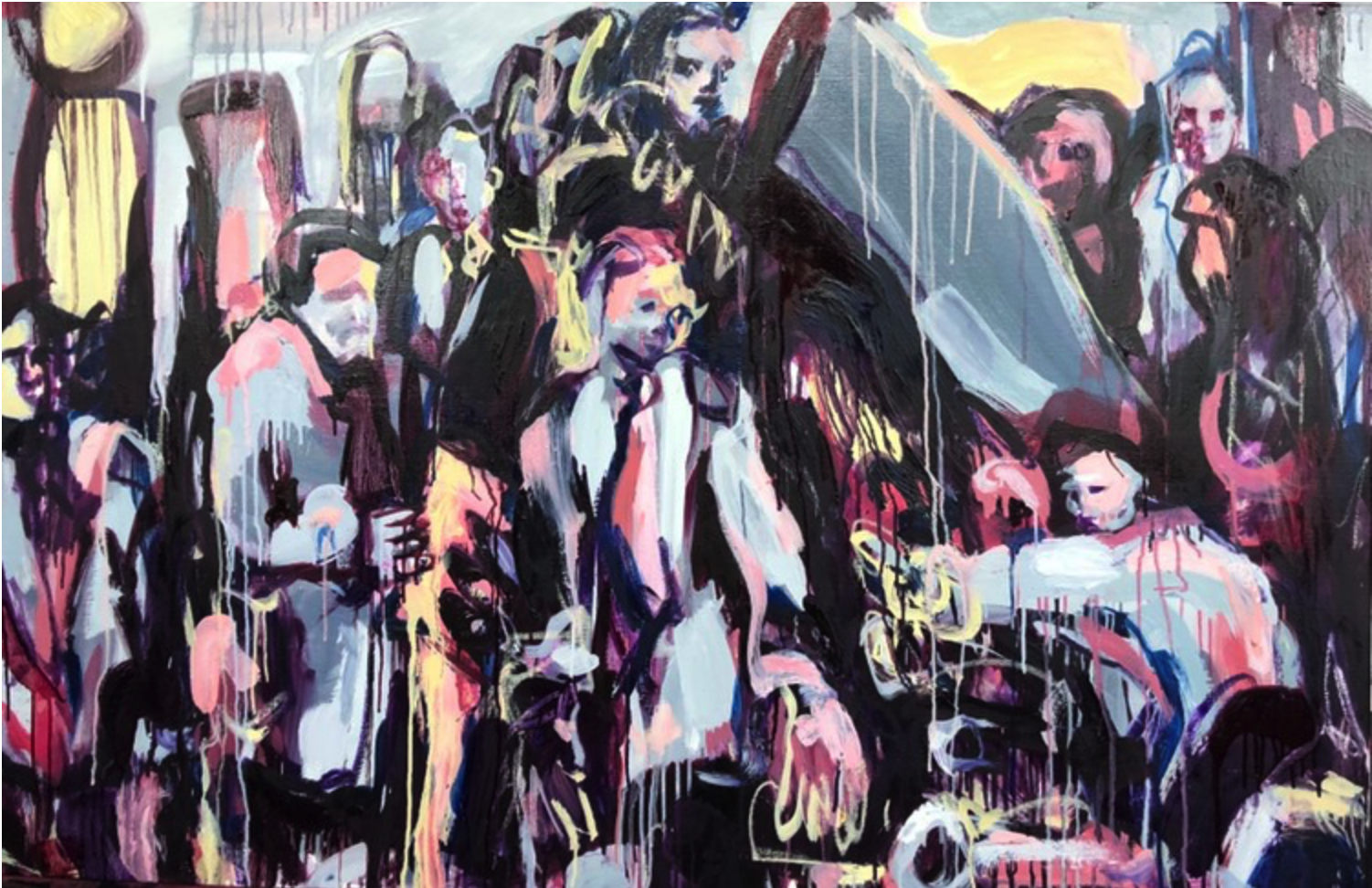 This expressionist style to her paintings is somehow reminiscent of a combination of the mood of Goya, with his recollective of the political movements and Degas's photographic narrative. Her paintings hold a powerful element of characteristics and individual emotion and a sense of theatre is conveyed. However there is also a Fauvism applied to the work, characterised by her strong colours and fierce brushwork. A dominant sense of mood and communication is present in the narrative, it has an overwhelming power to draw one in and feel involved. This lends to something that is quite contemporary in as such that her dialogue is about history. Having lived through the transfer of Soviet communism to Russian capitalism, she references the Russian narrative "History was changing in front of our eyes" She explains when Putin came into power it started changing again, and she describes how history is so untrustworthy. "My main narrative deals with the intrusion into the documented moment of the past in a desire to get an objective picture of the past"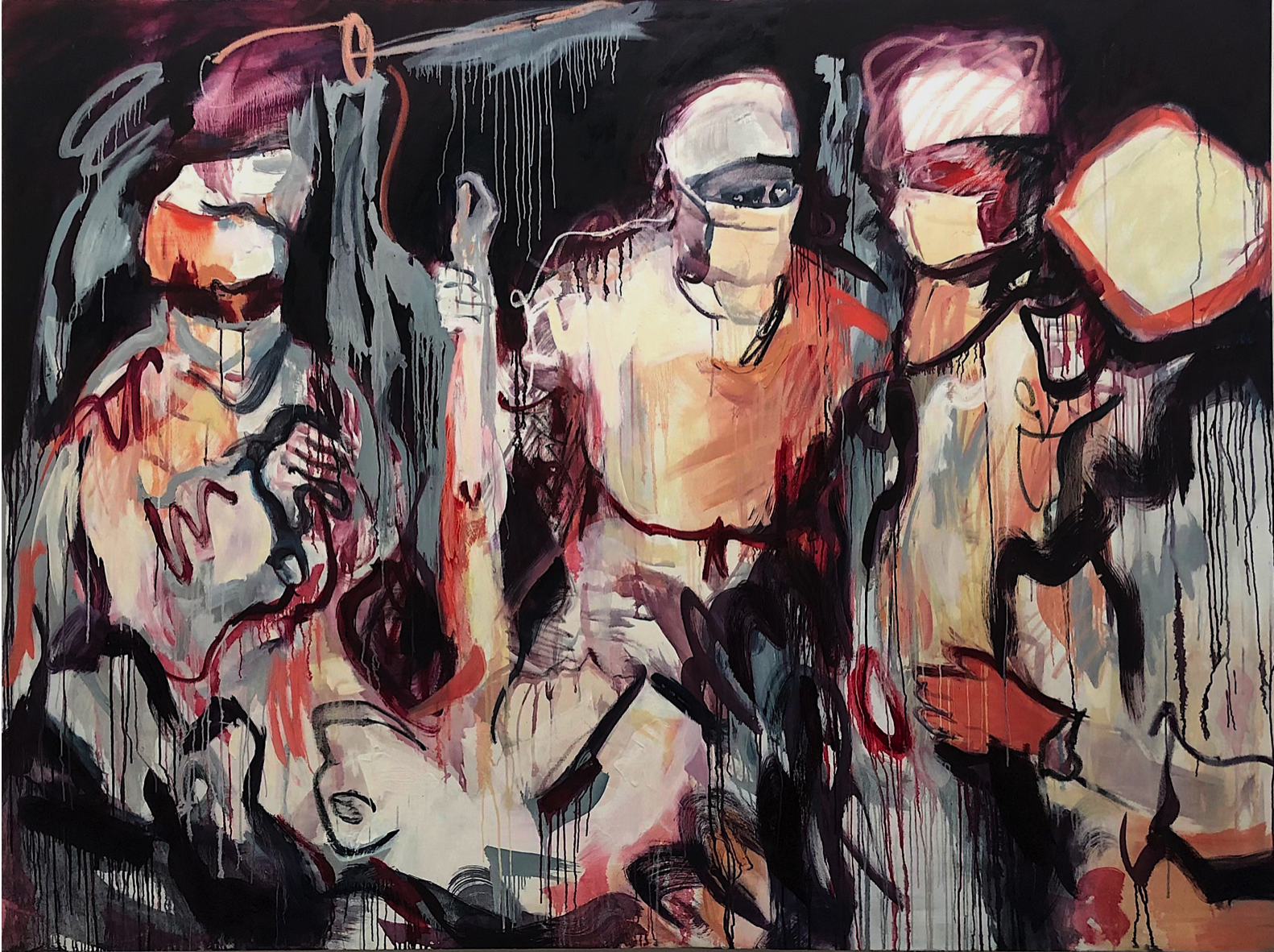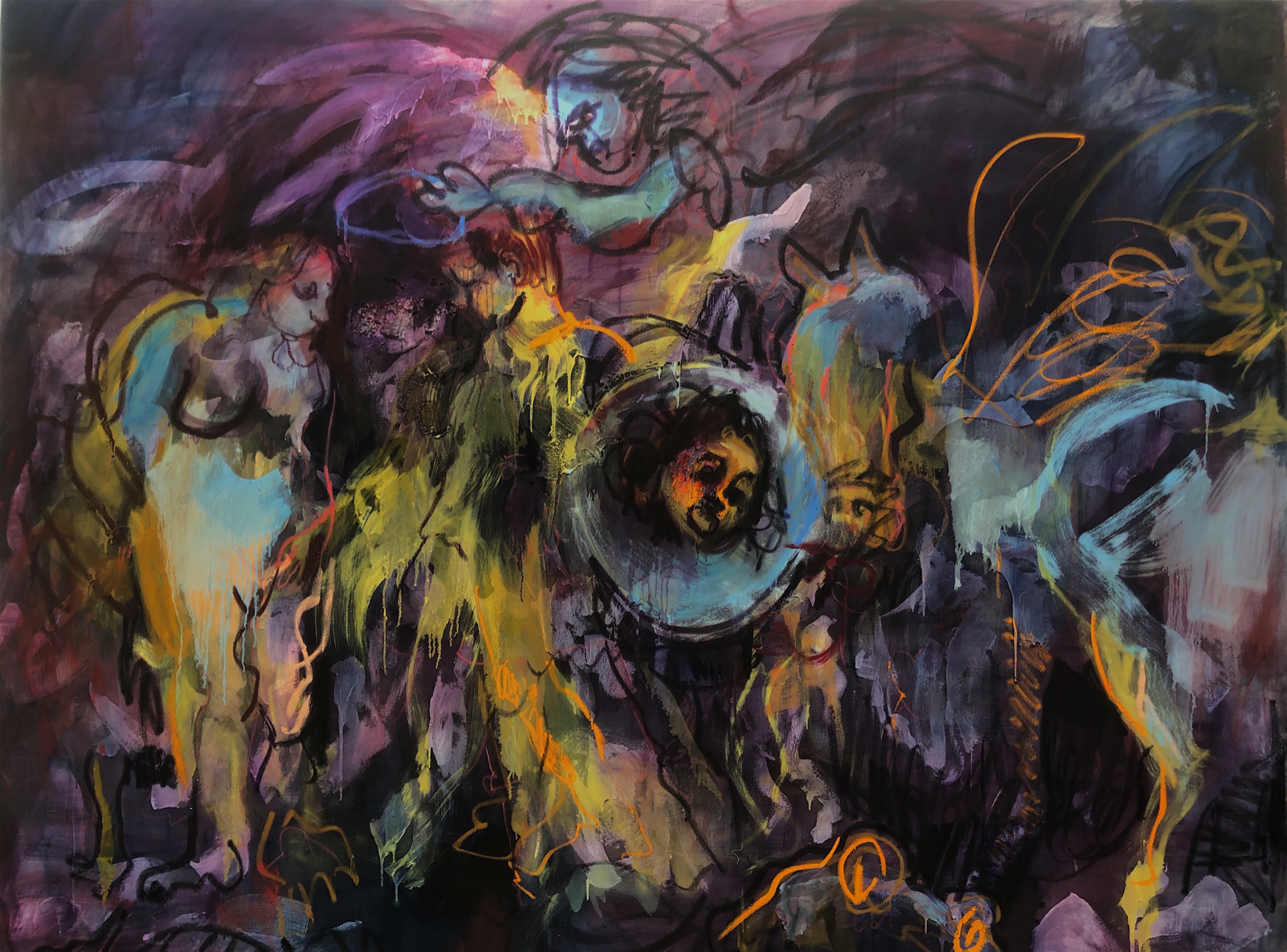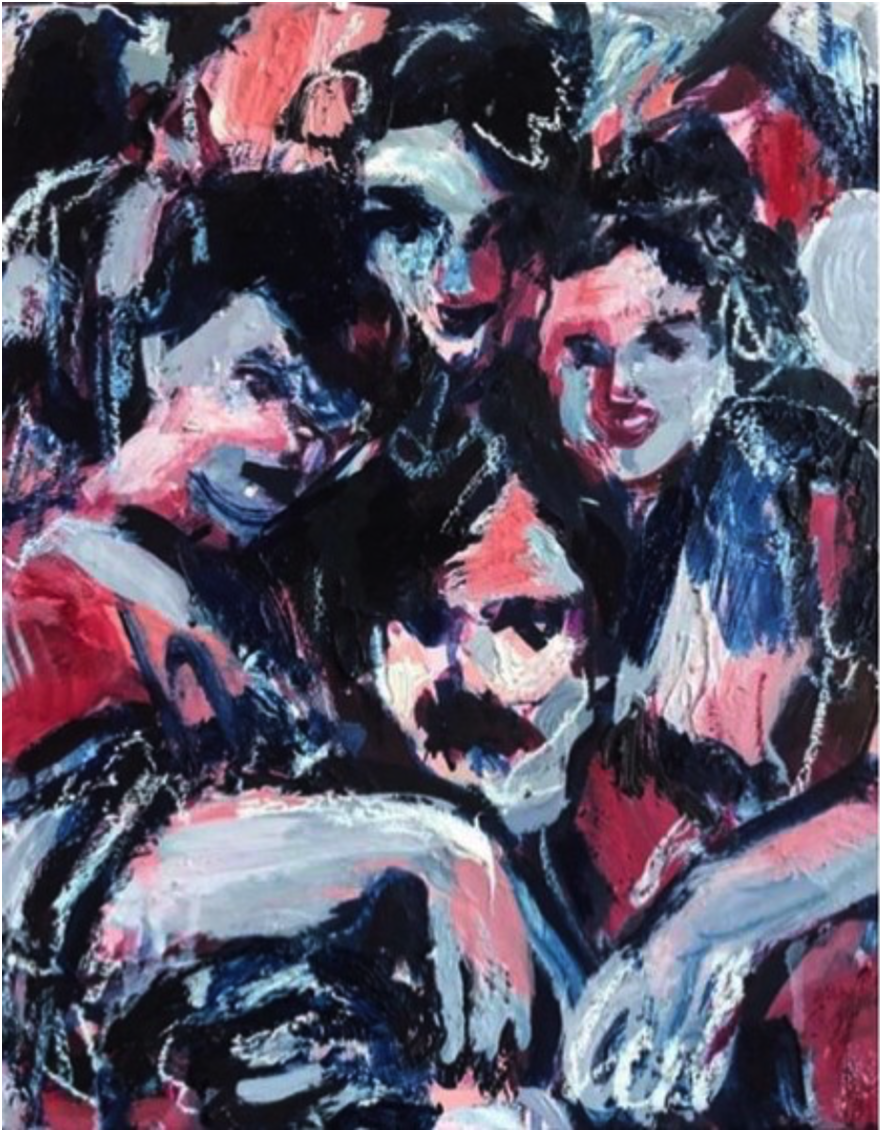 This is why she gets so excited by photographs, initially painting onto the photographs directly, and then projecting them onto the canvas and painting, this way, with her interpretation, she feels more involved, Katya explains. She describes the unapproachable past, a moment frozen in time, you can see but cannot interact with it. There is this physical desire to bring them back, and she emphasises her concept, the desire to be able to travel in time to that moment and be present, leaving an imprint of herself "and this moment driven by the desire to reclaim the past " she explains. "The large formats of my canvases allow me to feel them not as a window, but rather as a portal to the past, through which I can insert my presence". She seeks to disrupt the linear spatial perspective of the photograph, Katya emphasises, "So, I deliberately destroy the relationship between the foreground and background, mixing them into a single pictorial mass of slimy paint" with this she distorts the image. It is her desire to document the past and at the same time distort and fictionalise it, it could be her reflection on history.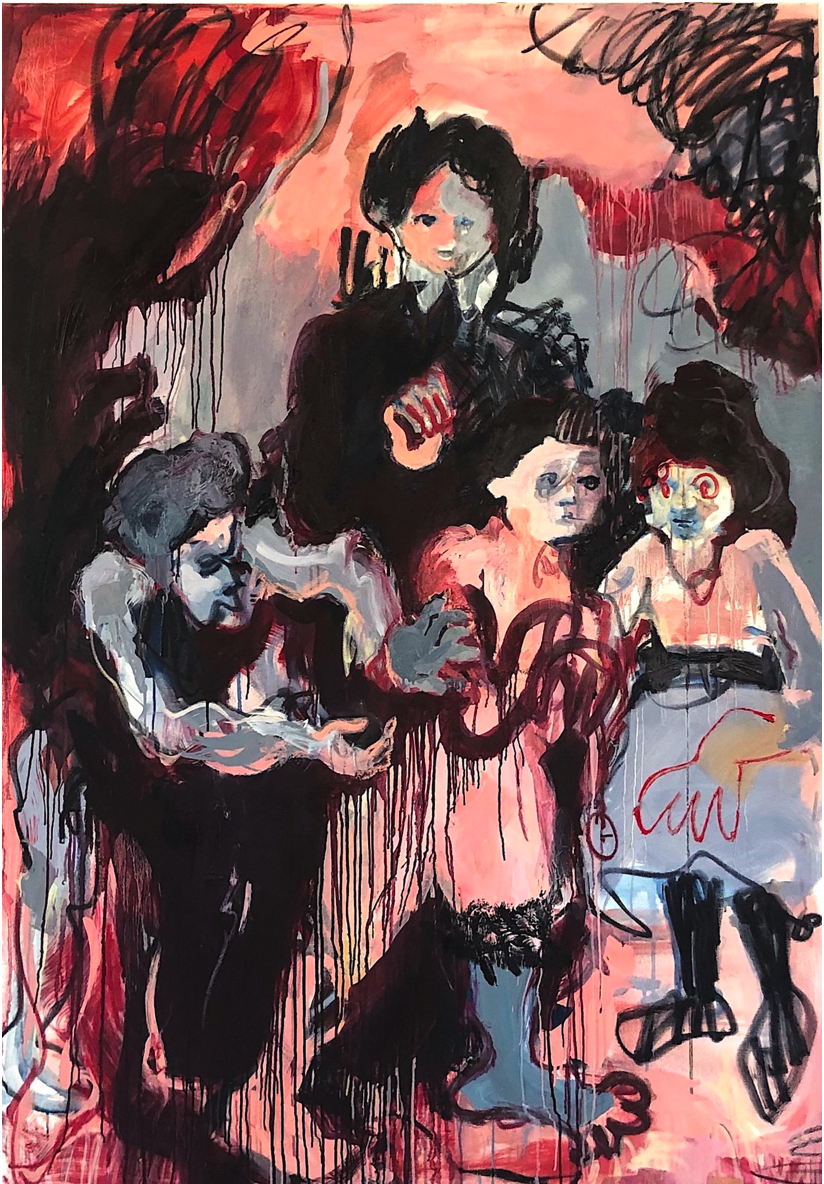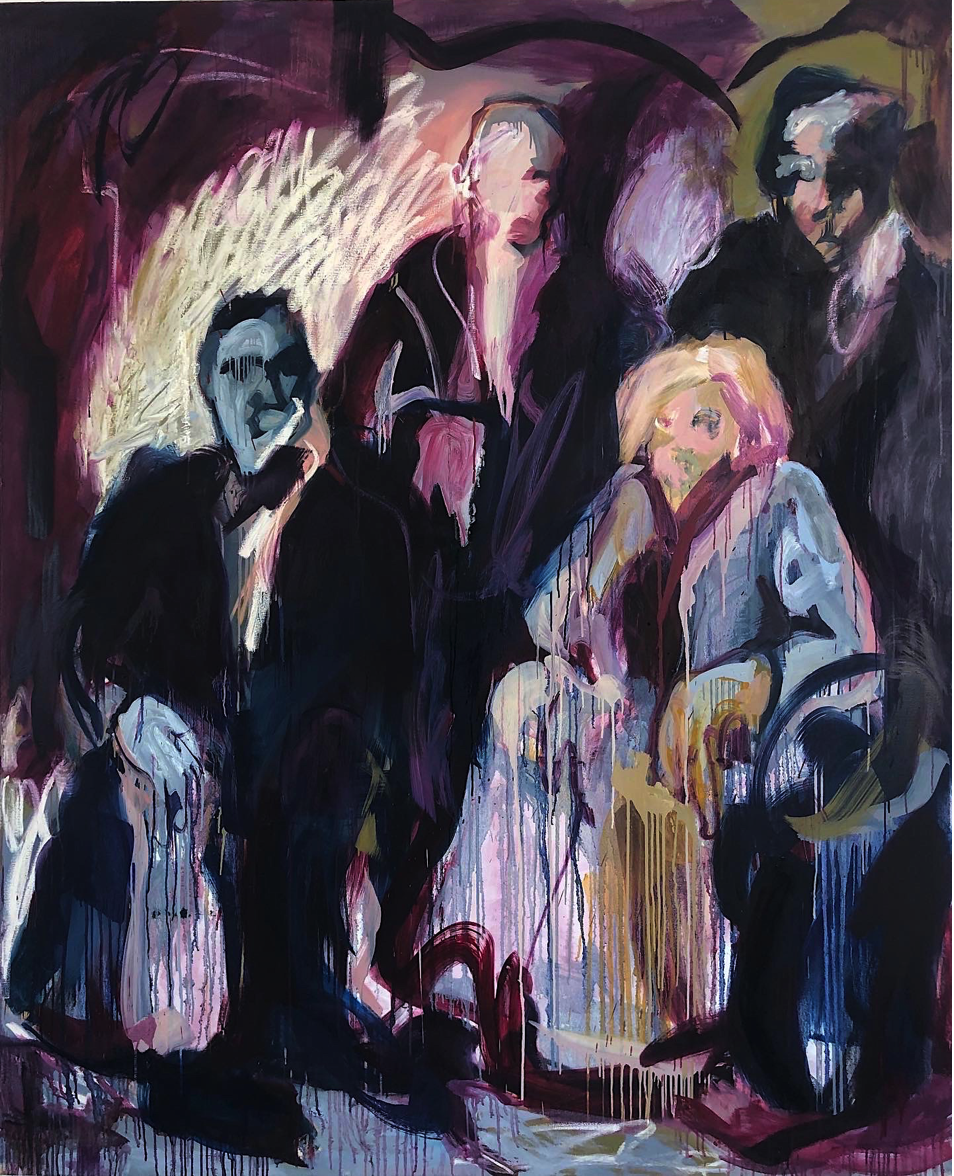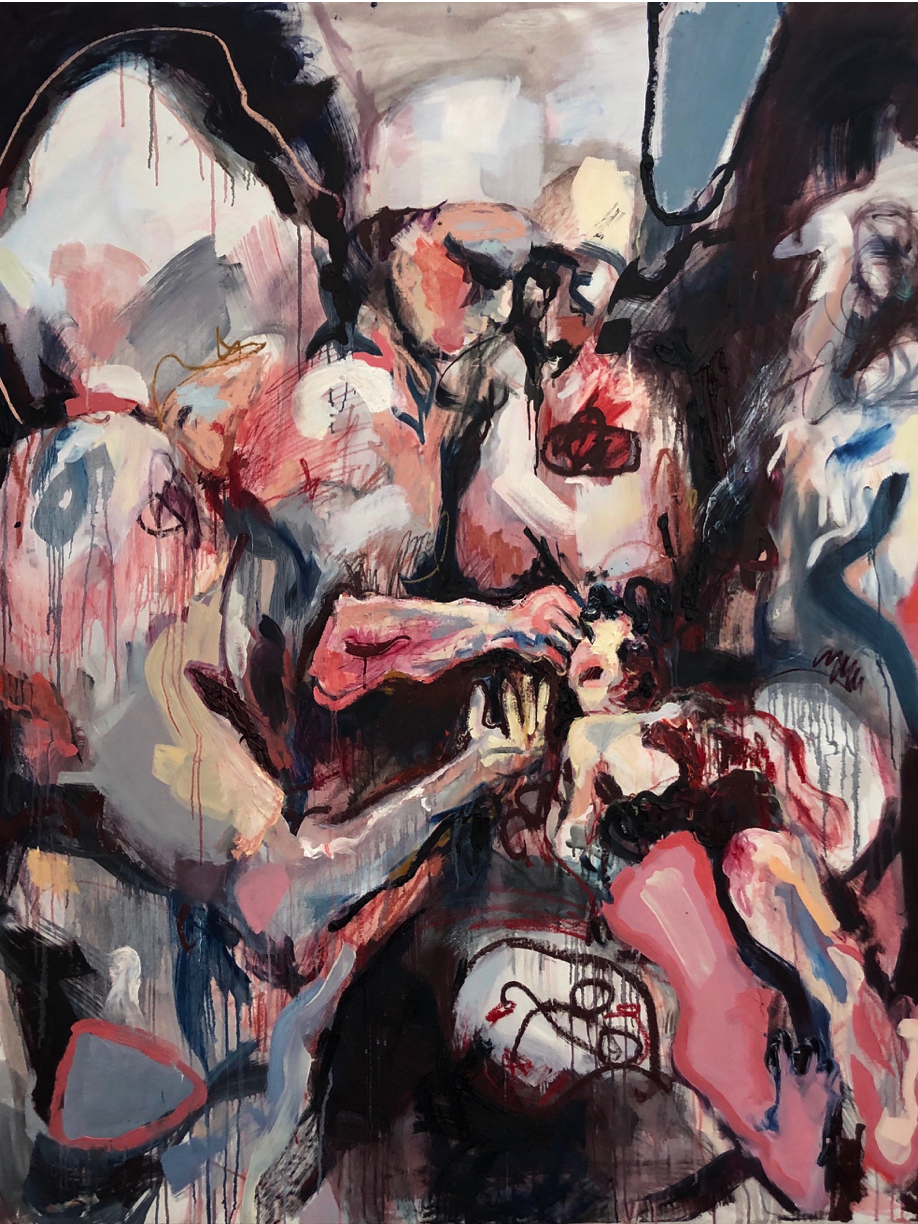 Born and raised in St Petersburg, Russia, Katya describes surprising her family when she chose a career as an artist, considering that they all have careers as surgeons, doctors and lawyers . She does emphasise how she always enjoyed making things, mostly sculptural forms as a child. She does talk about her mothers influence, Katya reflects her mother's appreciation of art, taking her young daughter from the age of four to art galleries, and how much she enjoyed it.  She did chose to take a psychology degree first at St Petersburg State University, then gradually turned her career around as an artist, she holds an MA from Kingston University London, Paris College of Art, ICA Moscow, the 'New artist Strategies' in ICA Moscow as well as an MA in painting from the Royal College of Art in London. To top it all Katya is a current member and co-founder of the APXIV art collective. However the influences from her family of surgeons are relevant, "The visceral quality of my painting is probably influenced by various photographs of the surgeries". Katya describes the open surgical encyclopaedias and books lying about the home. How her friends would be astonished by some of the theatre photos, of surgeons on operating tables with an open stomach and intestines and other human organs, which were all perfectly normal to her.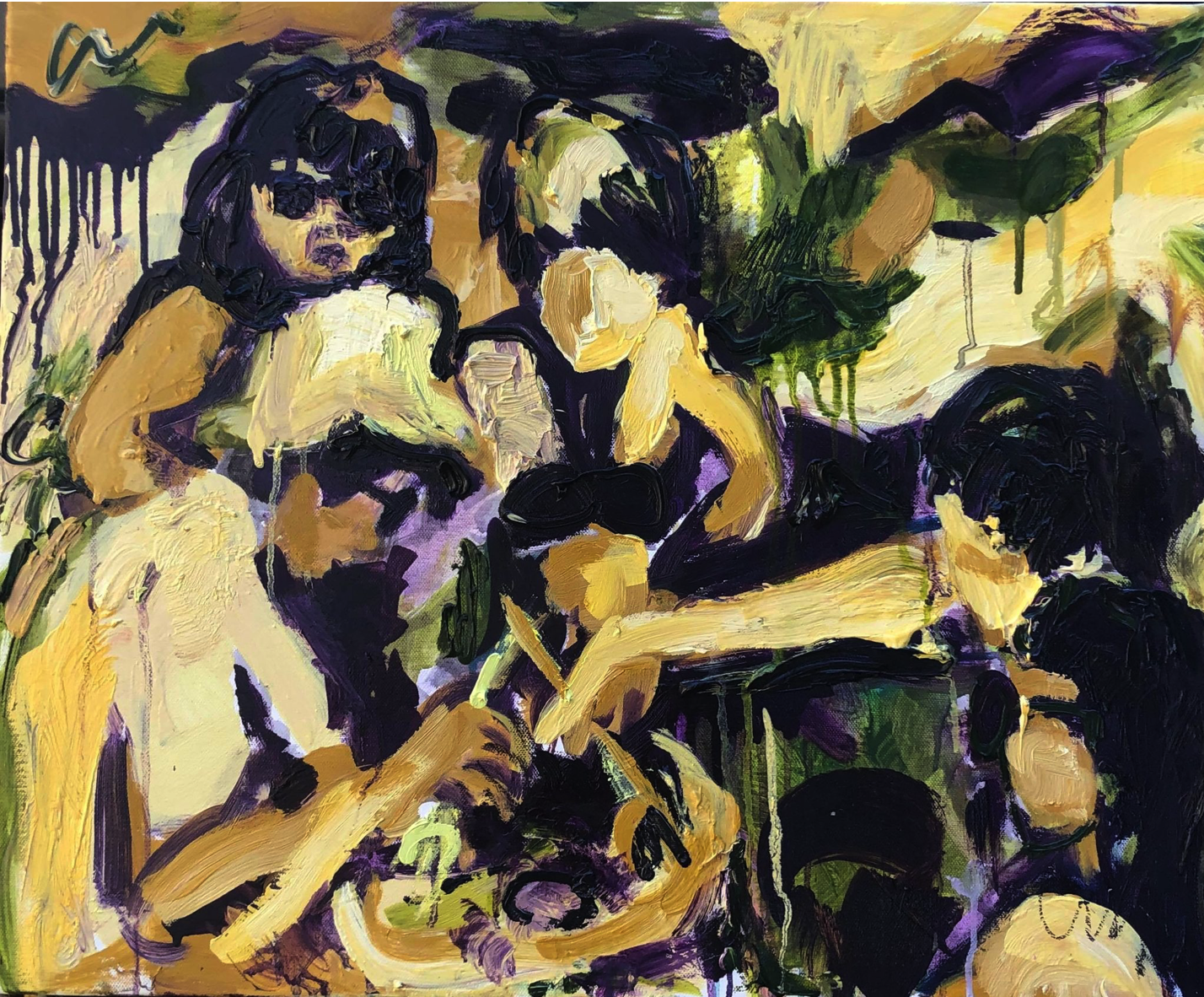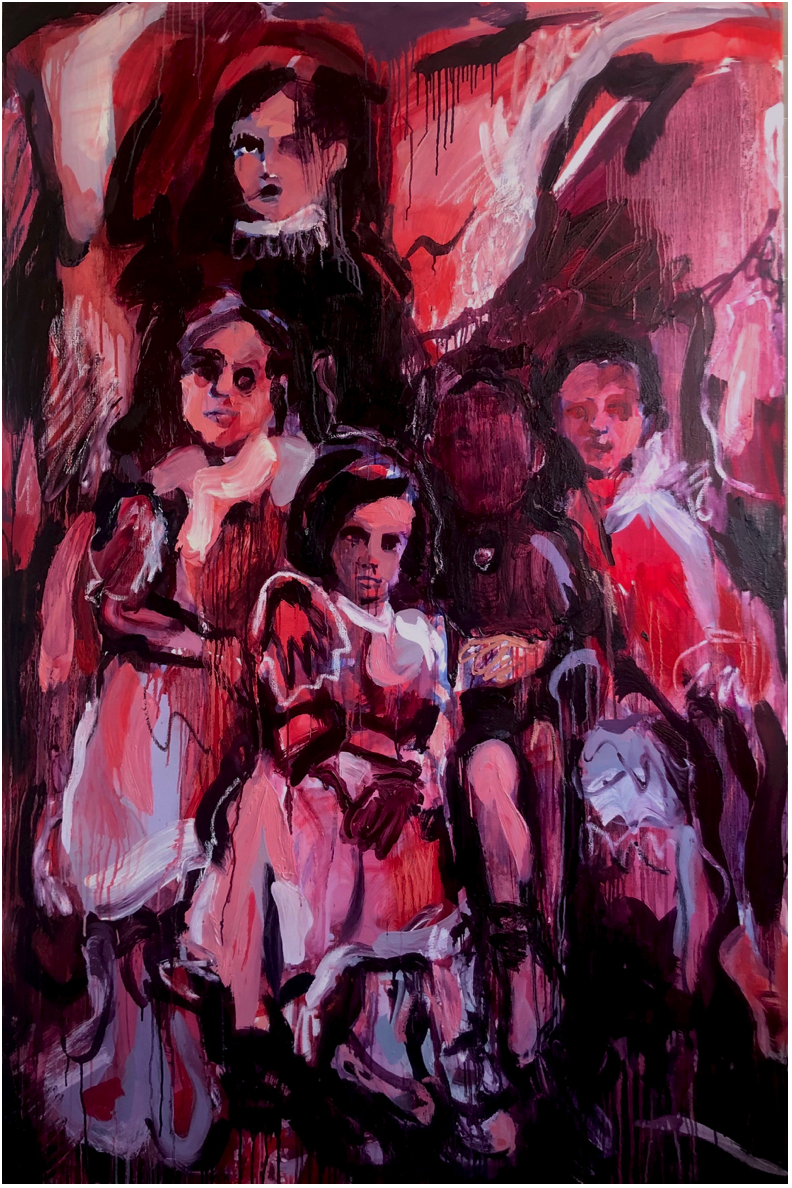 We talk about her biggest influences, and she mentions self-reflection and contemporary philosophy, and then humbly she talks about who inspires her and lists her tutors at RCA. Her favourite artists, she mentions the old master Rubens, and how she admires the presence of the flesh and intensity in the theatre in his work. However the contemporary artists she lists are South African artist Marlene Dumas and British artist Cecily Brown.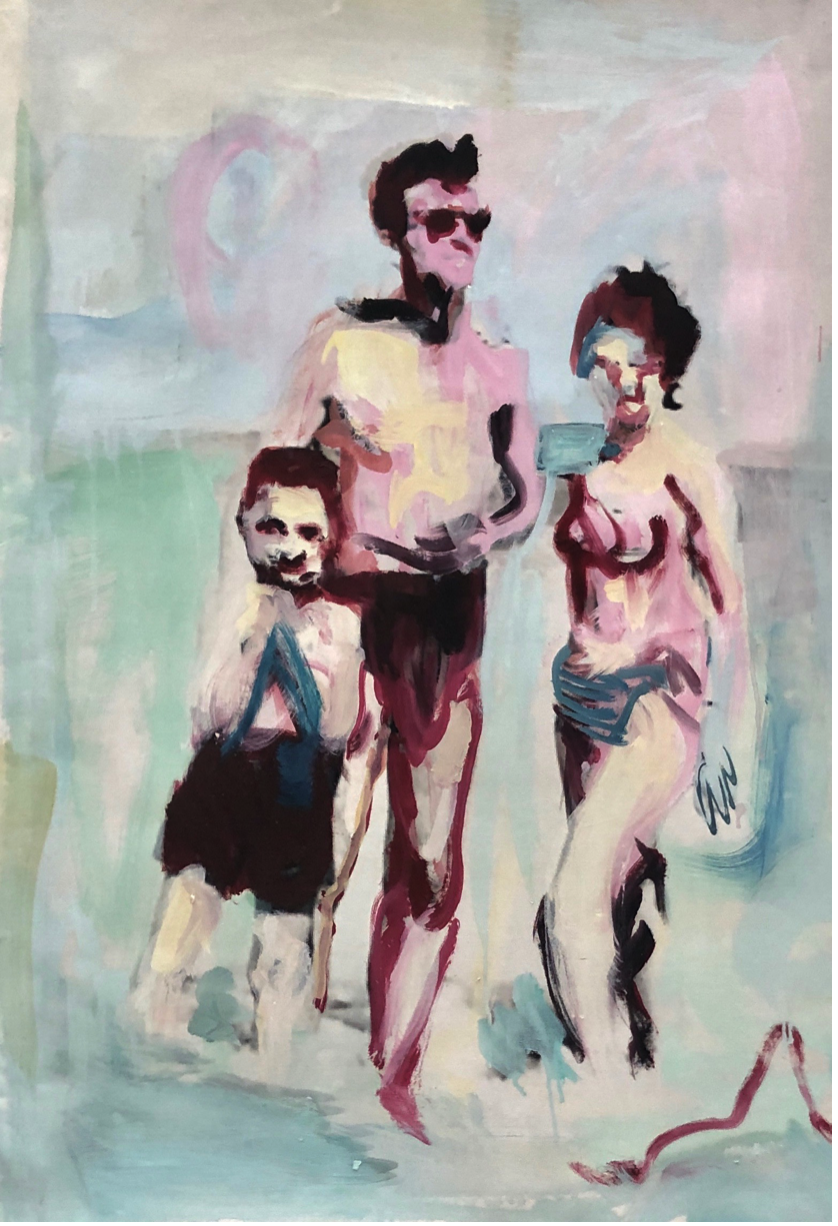 She has held residencies with the Dukley Art Residence in Montenegro, Normandy in France, Smirnov-Sorokin Fund in Moscow and the Kunstarhuset Messen in Alvik, Norway. Plus, Katya was additionally shortlisted for the Bankley prize 2019, Bridgeman Studio Award 2020, Art Rooms Award 2019, longlisted for John Moores Prize 2020, and has won a Signature Art Prize 2020 in the painting category. Katya's Recent exhibitions include the Signature Art Prize Gala in London ,2020, New Painting, Galerie Dutko in Paris 2020 and Act 1. Scene 5. Room in the Castle with Smirnov-Sorokin Art Fund in Moscow 2020
Interview: Antoinette Haselhorst