William Reinsch
William Reinsch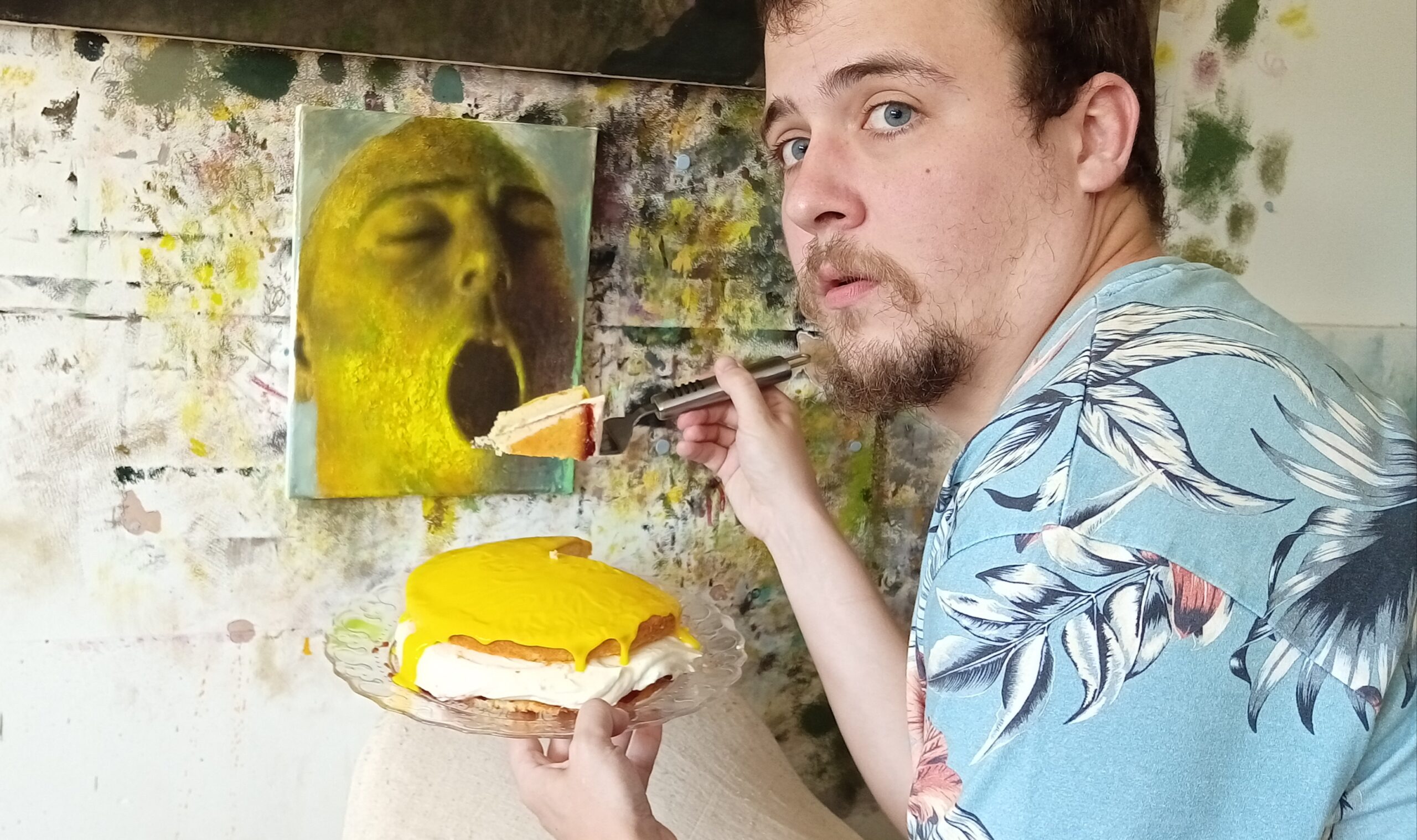 The dream-like quality in William's work is elusive, somewhat dark, yet there is a vibrancy within the stark reality of haunted expressions, and anguished reflections. It is the exposure of raw emotions, from fear, anguish and lust, in a contrast of playful and carefree exploits of the youthful, the free spirited and adventurous exploits. His oil paintings on aluminium channel the contemporary compositions combined with a serene nostalgic mood. Whether it's his expressions of anguish, mystical moors or his skill of painting the perspectives of night, he manages to convey a narrative of raw reality combined with nostalgia of the everyday and the obscure. There is this sentimental beauty in the palette of his choice of colours, engaging yellows, purples, reds and greens, in his most emotive and tormented of his paintings, that soften the whole language within the execution. The compositions are edgy, pushing the boundaries of oil painting, within the realms of classic layering and unveiling. What's prevalent is that William describes his art as a form of therapy, that he works unconsciously, at first creating his compositions as a form of collage, producing a sketch, he then goes into a zone listening to music, he describes that he doesn't know what he is thinking whilst he is painting.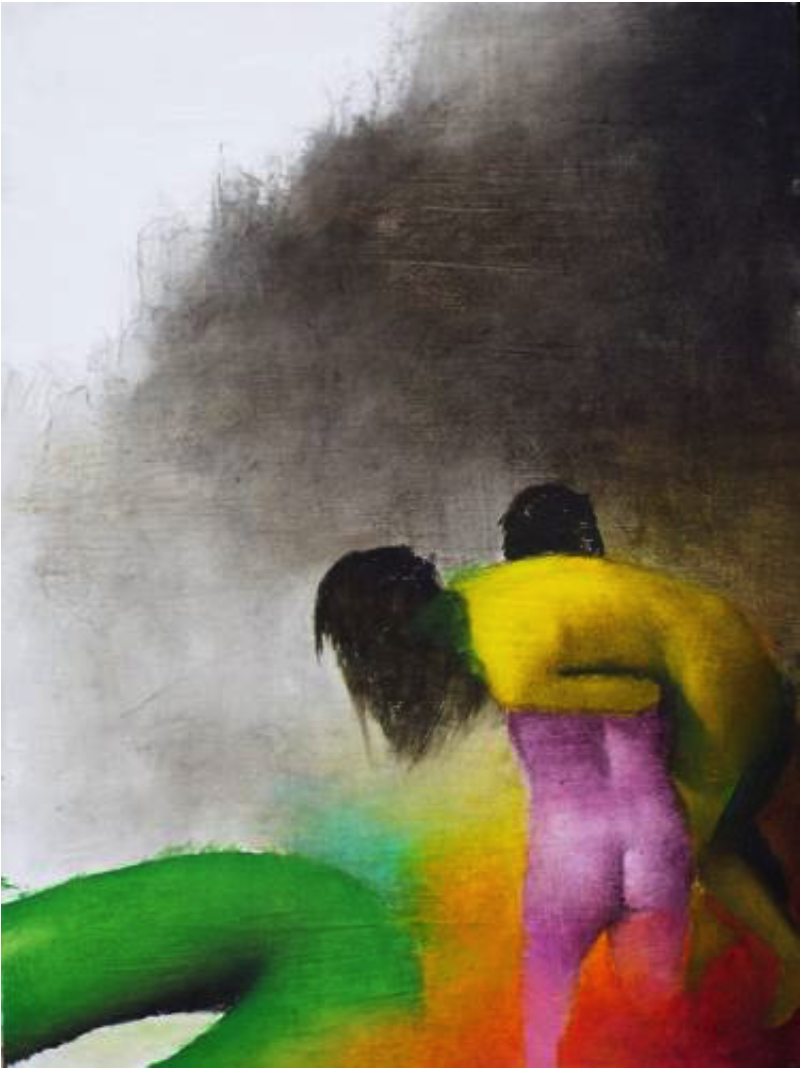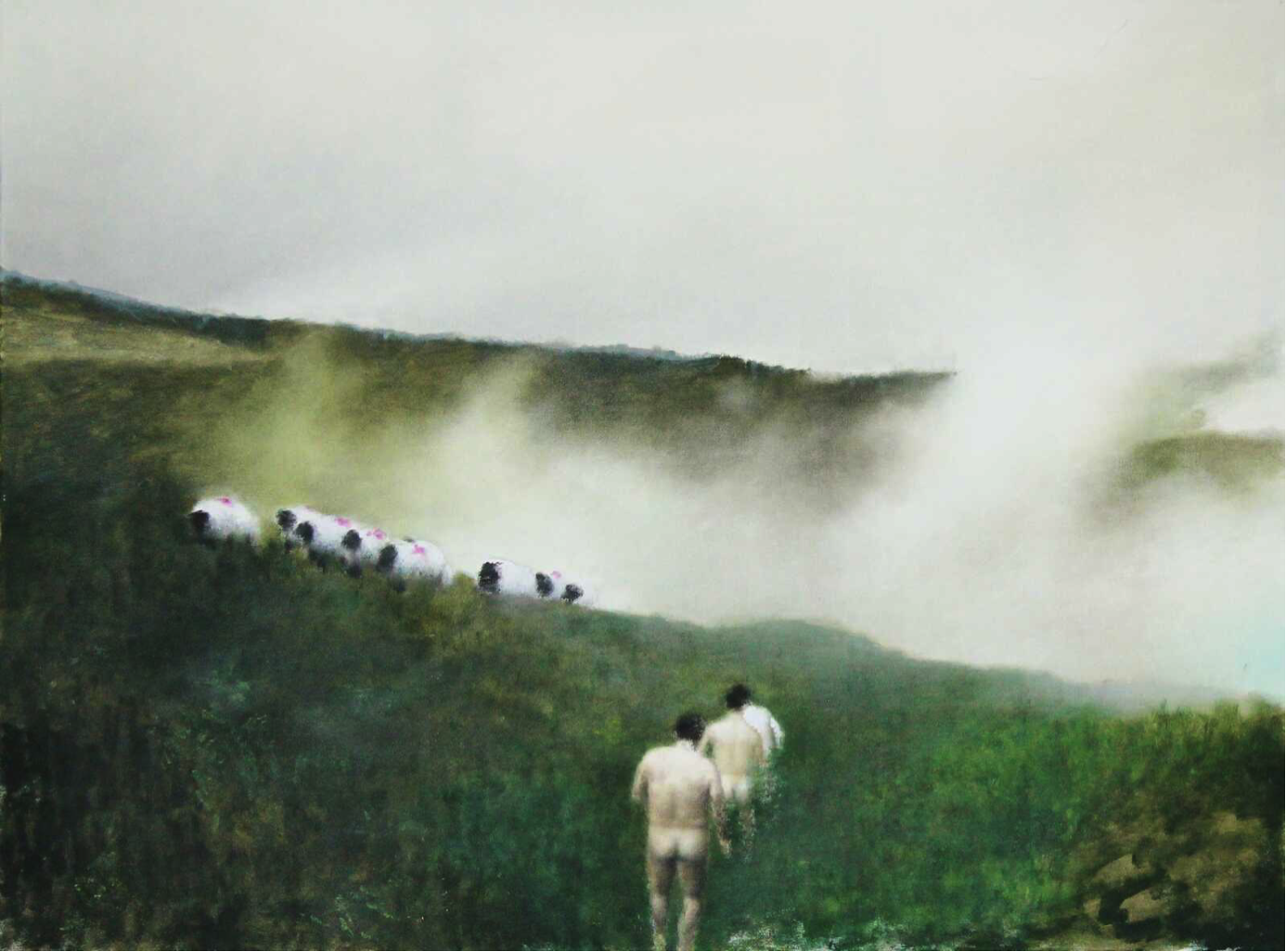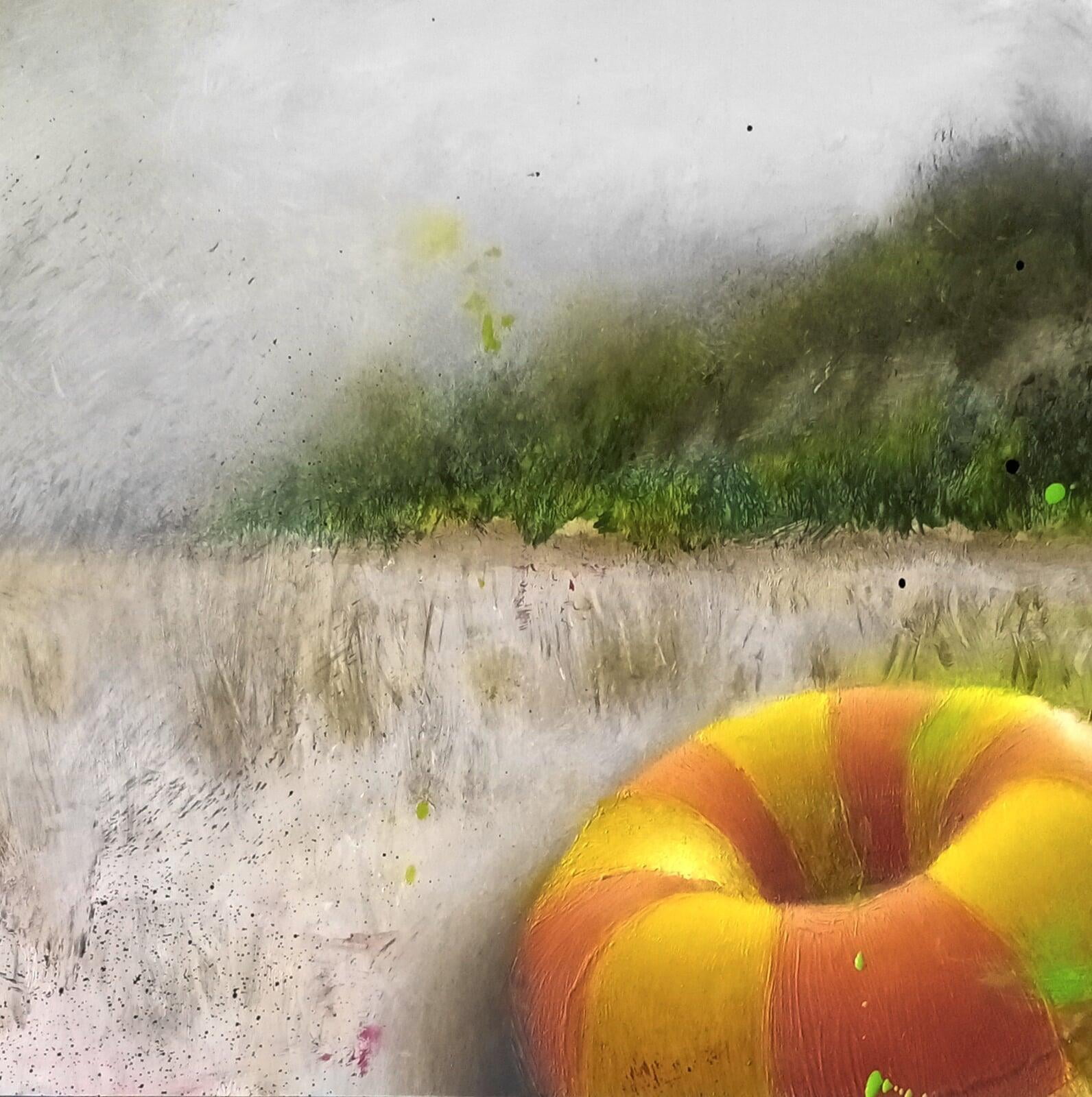 Some of his paintings tackle dark topics from animal testing, death and the moral compass of  society, however when I asked him if his upbringing impacted his art, he explains that growing up he had always been a pretty introverted person, "The art that I do I imagine gives off more of an inward looking view of the world." William explains that he is constantly flicking through images on the internet, slowly developing a database, based on his instincts "Which strangely overtime creates a world where everything seems to fit and link together". He describes it as a "very real thing and it is interesting how it cannot be rushed, it is like what forms from something naturally eroding" he tells me. The influence of the colour yellow in his work, which he describes as a big thing in his work, comes from a bad quality image "where this man was on a dark stage illuminated in yellow and for whatever reason it spoke to me". The psychology of the colour yellow, often associated with a sunny disposition, however it is linked to intellect and logic, fostering a thirst for knowledge, and is considered an extroverted colour.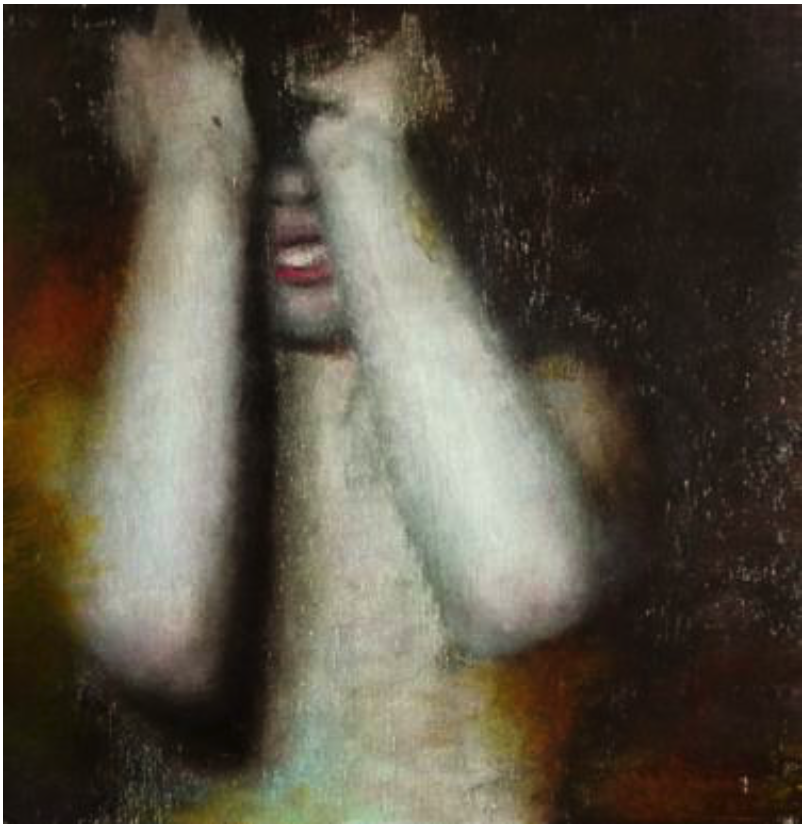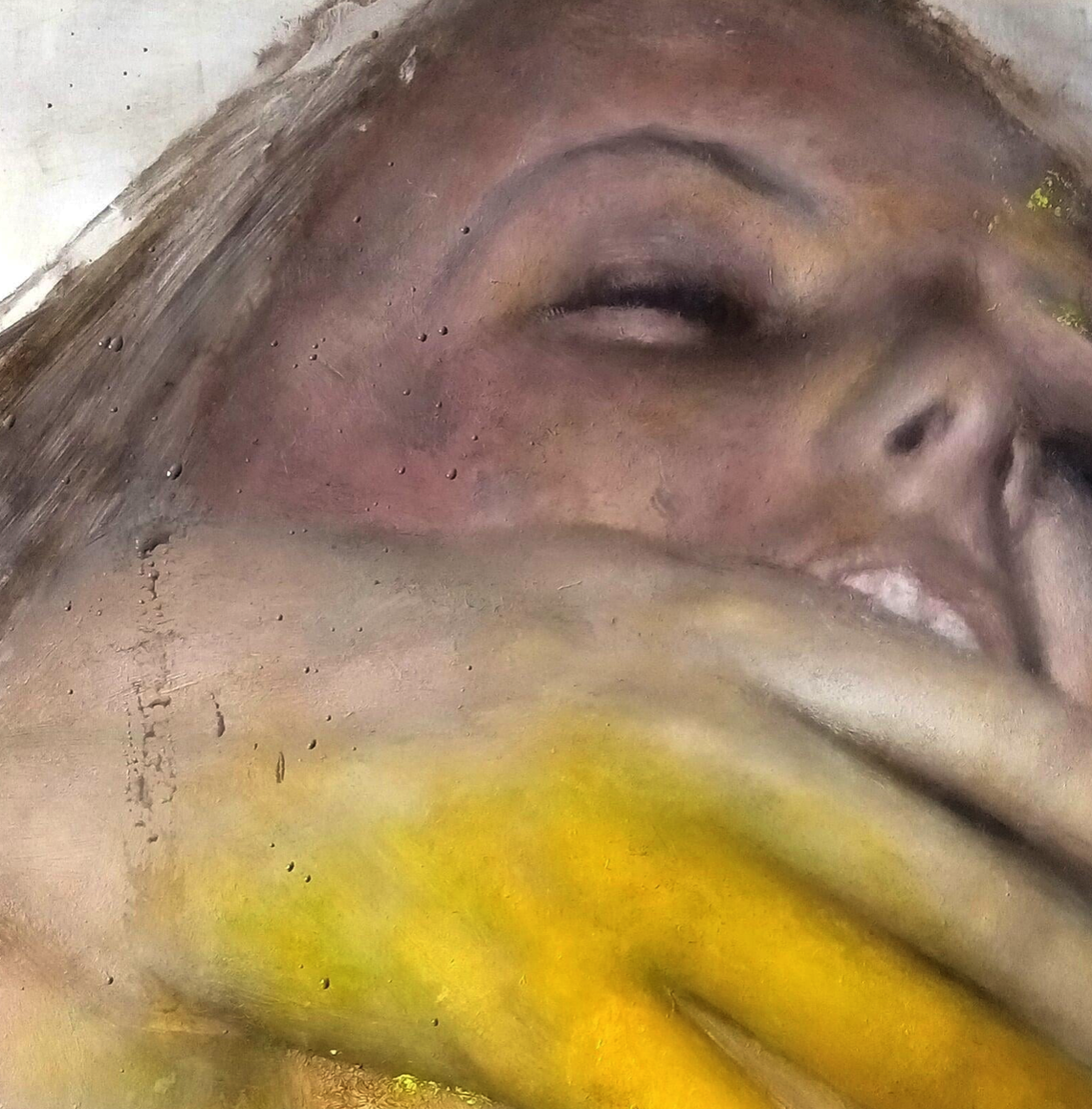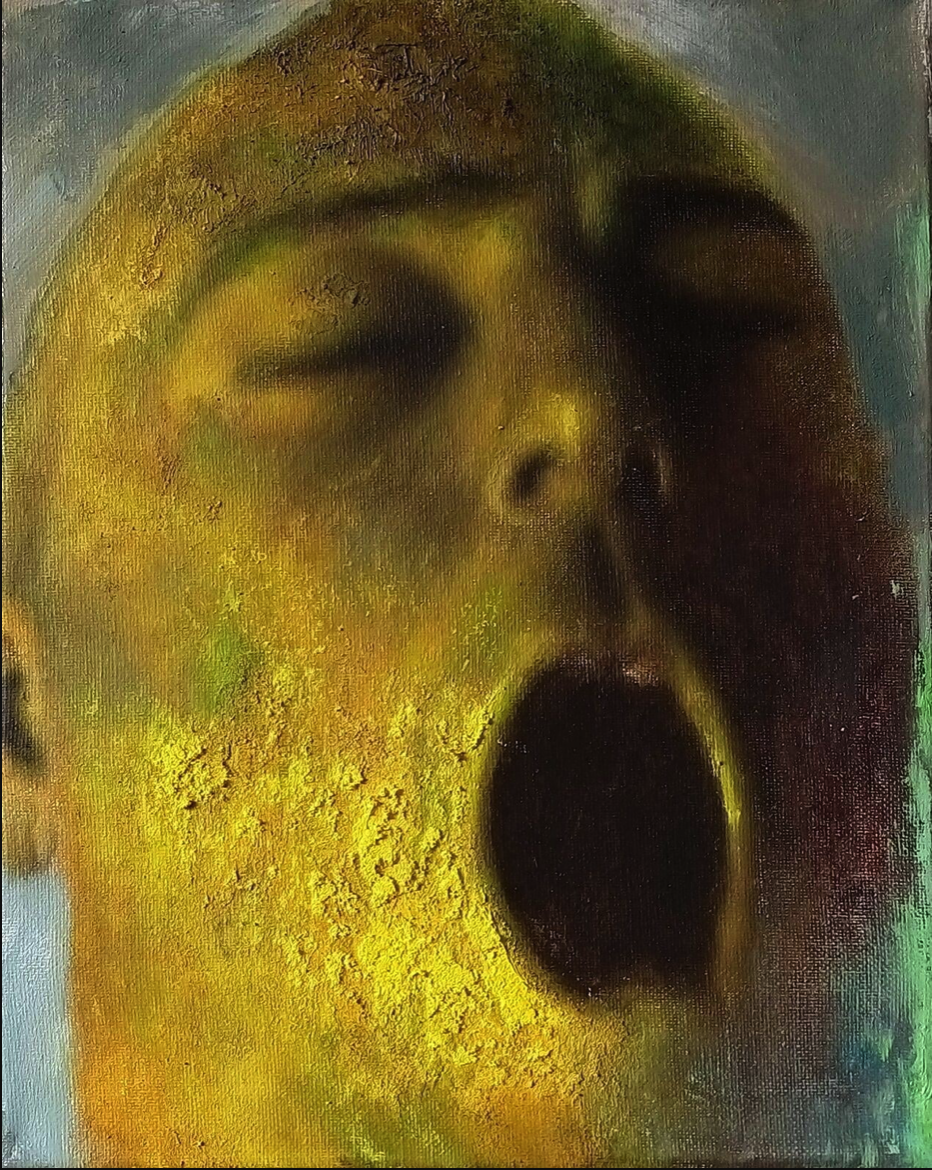 William talks to me about his childhood growing up in Pitsea South Essex in the 90's, it was a  dangerous place to live, he explains, he didn't go out much as a child. He feels it has some part in him being an introvert, however he recalls his love of comic books and creating superheroes always drawing cartoons as a boy right up to his teens and using his illustrations to make his friends laugh, "I have one memory of primary school, other kids lining up to get gel pen drawings of cartoon network characters on them." When he wasn't drawing his own superheroes "I would be inventing my own worlds making creatures out of blue tack". It was during William's late teens that he decided to become an artist, it was his way to tackle his own mental health issues, to work out what was going on, and he got so much out of it, he just continued painting.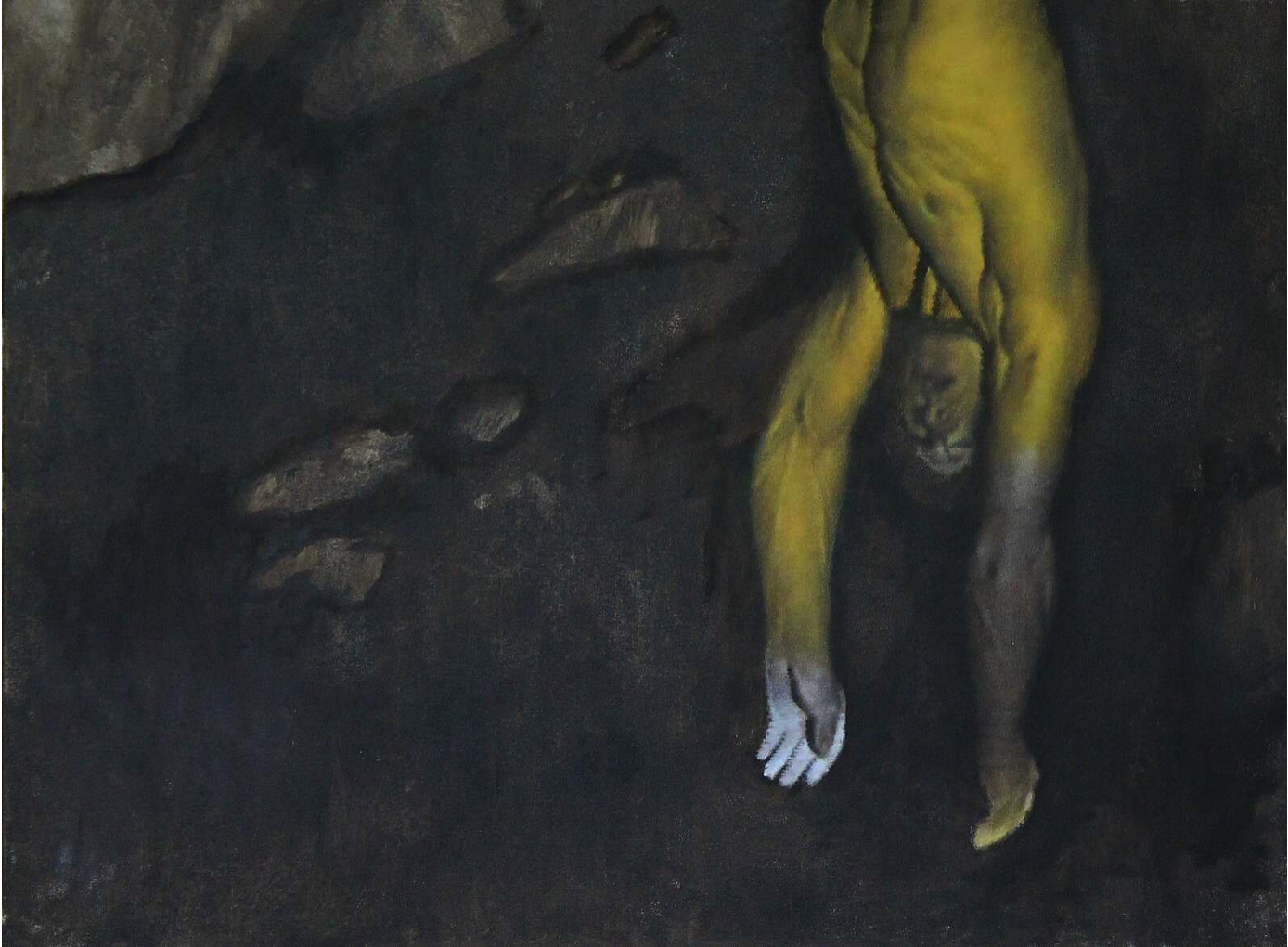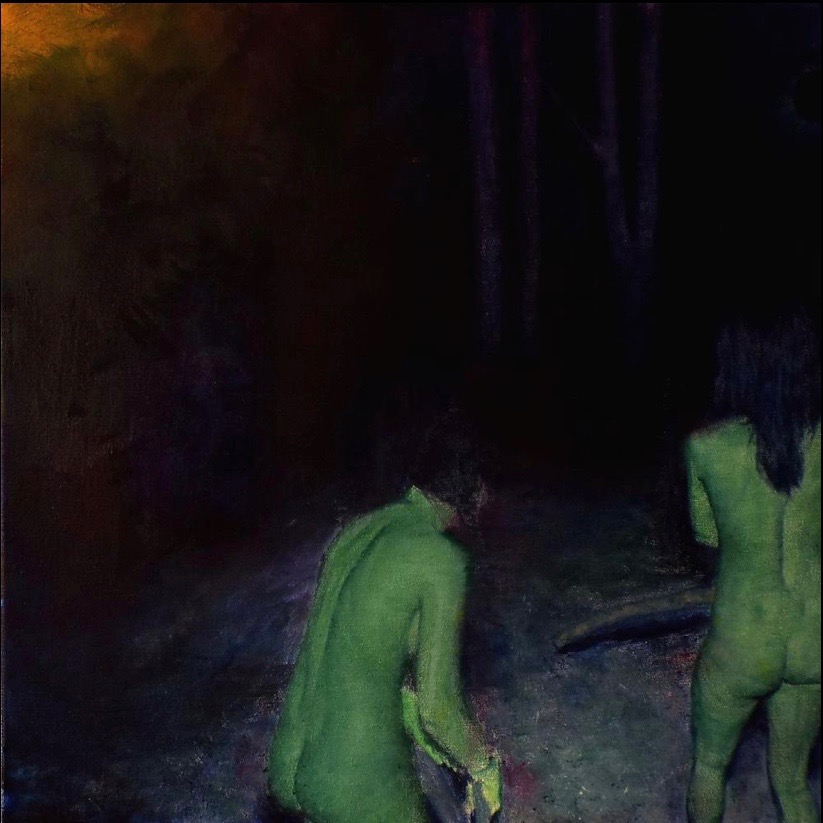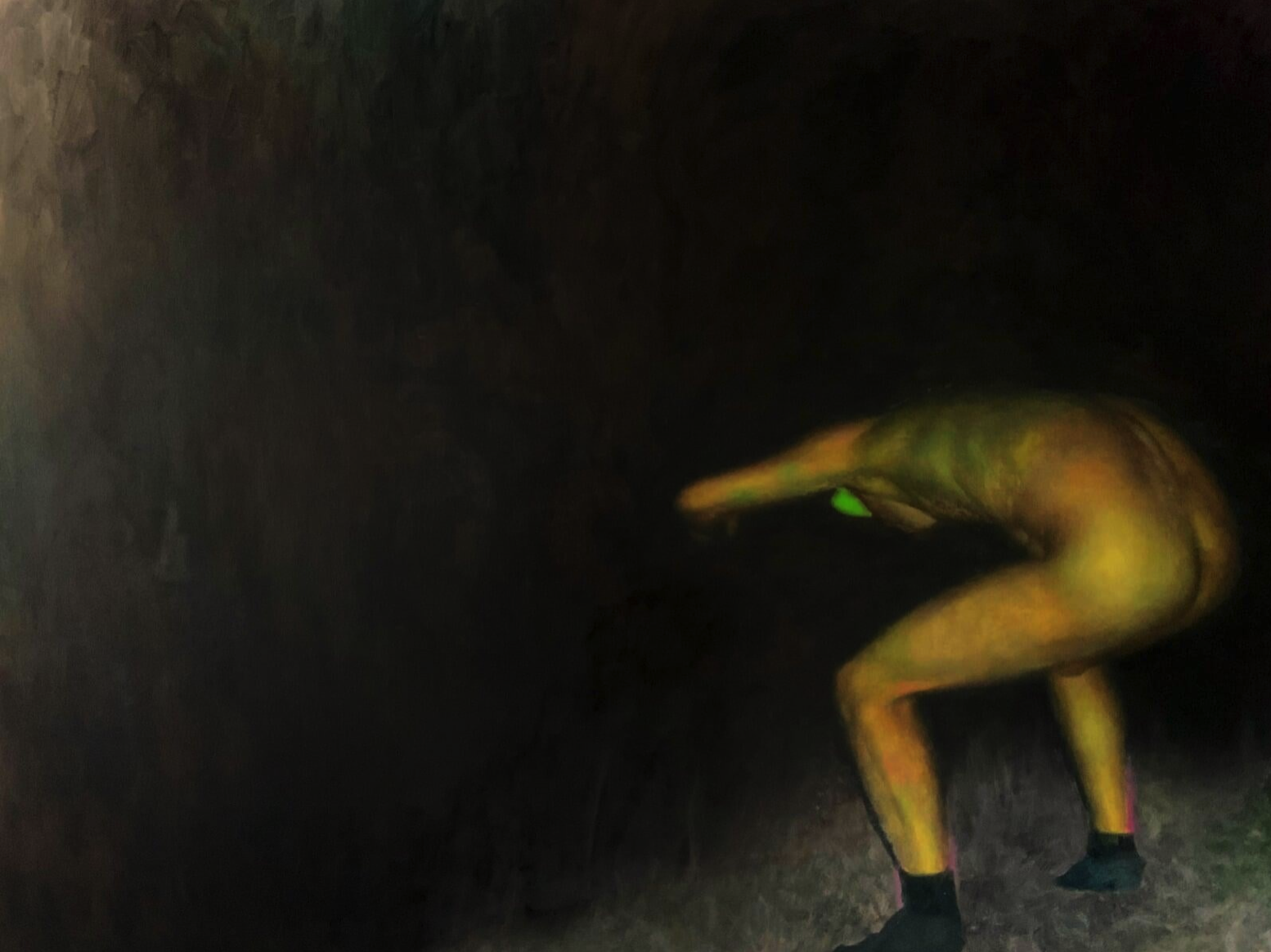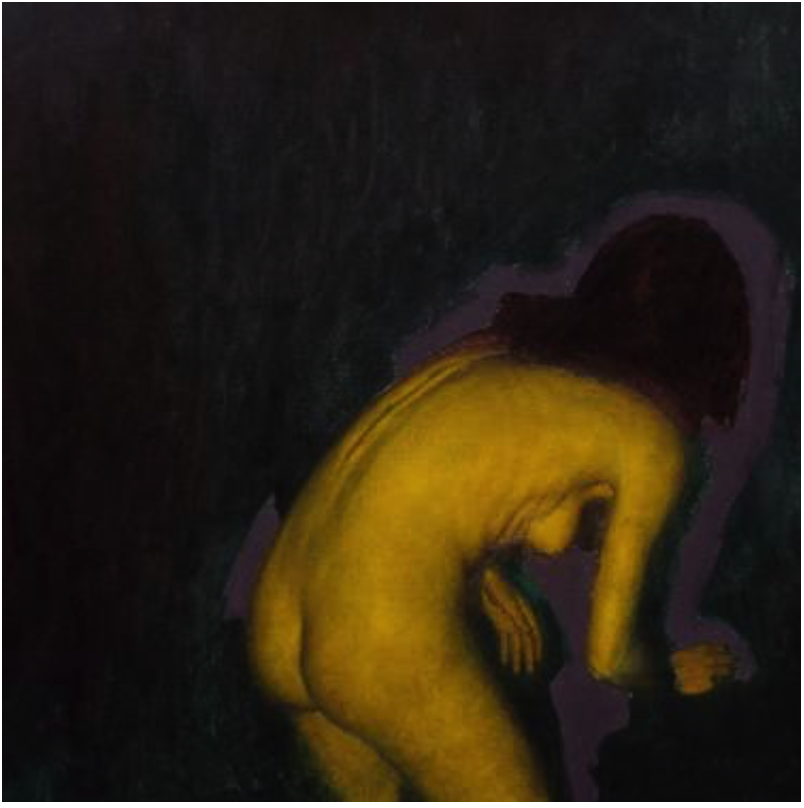 We discuss his favourite artists, he lists the dead artists first, Van Gogh, Lucian Freud, Francis  Bacon and Francisco Goya, then the living, Justin Mortimer and Phil Hale. "I think in a way I am  drawn to them for pretty similar reasons, they all carry a very strong intensity and uniqueness and as a result produce the most emotional paintings" he tells me. "There is also an authenticity to these artists, their work is more truthful than most to me." We chat about his favourite painting 'Saturn Devouring his Son' by Goya, we laugh together at my surprise, but then he emphasises to me his observation of guilt in Saturn's eyes in the painting, "He has just realised it and it's too late" William explains. Although if he could have any artwork, he mentions Cafe terrace at night by Van Gogh. However it's the film director Stanley Kubrick who is his biggest influence, "He has affected me more than any other artist" He confirms that if he weren't an artist he would be a film director, "I have always dreamt that one day I might be able to direct my own movie". Although he does tell me his greatest achievement to date is having his work exhibited next to his heroes Bacon and Freud with Castlegate House Galleries.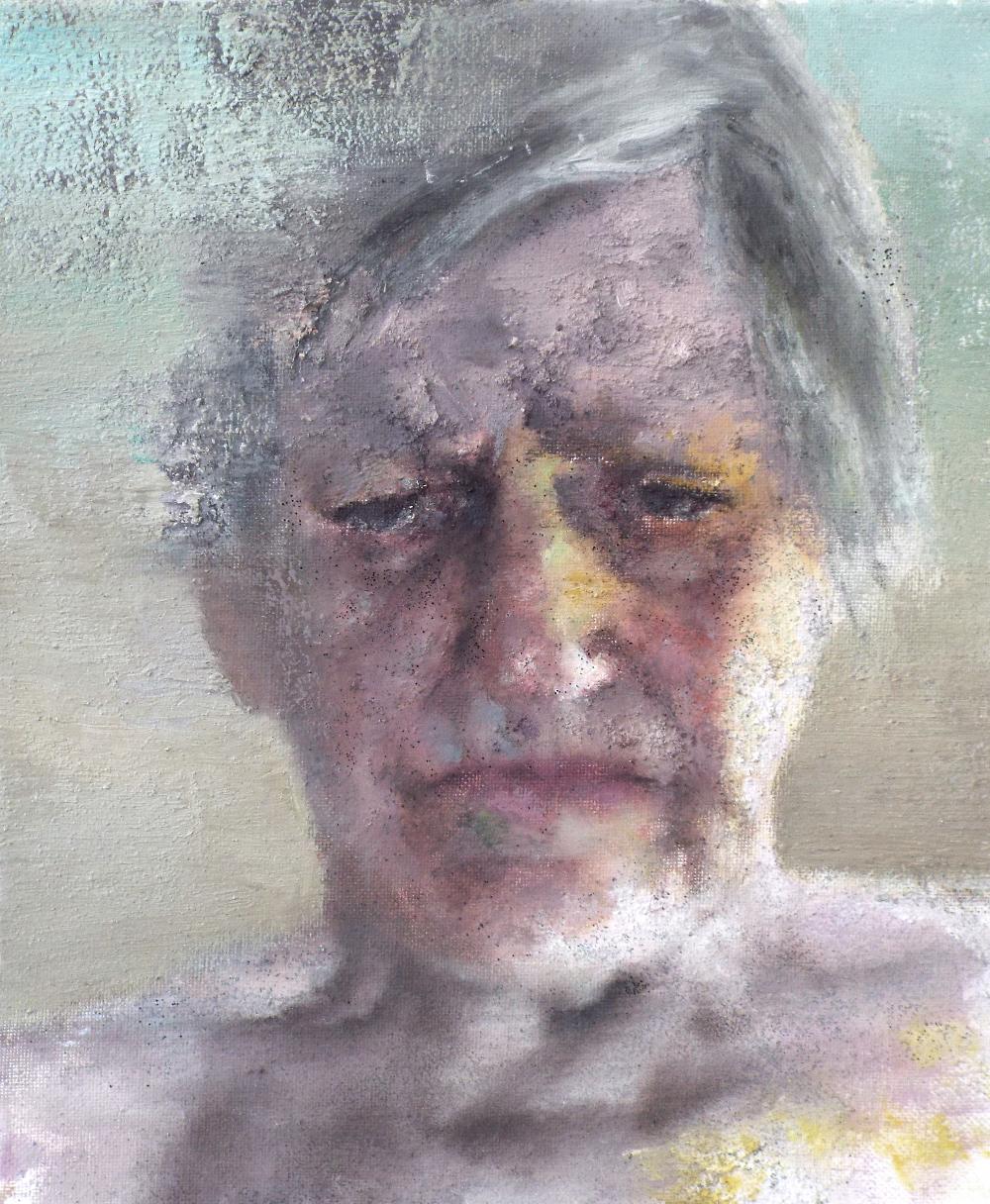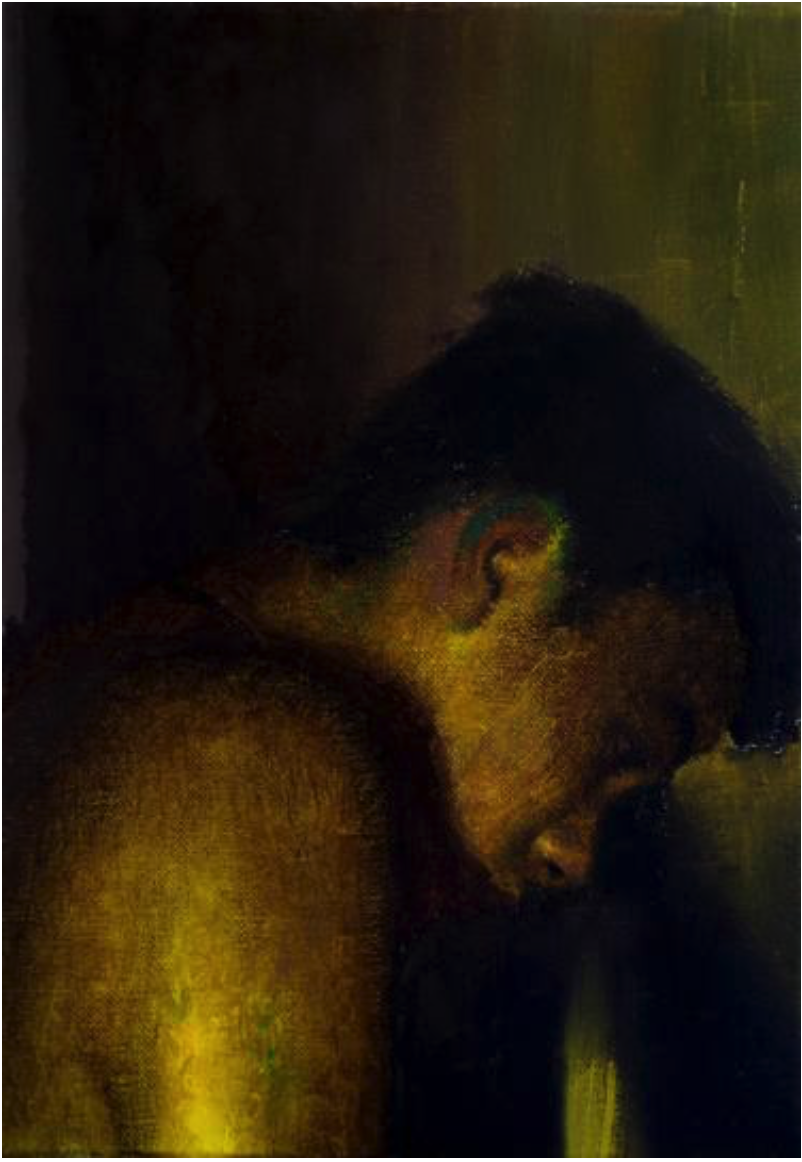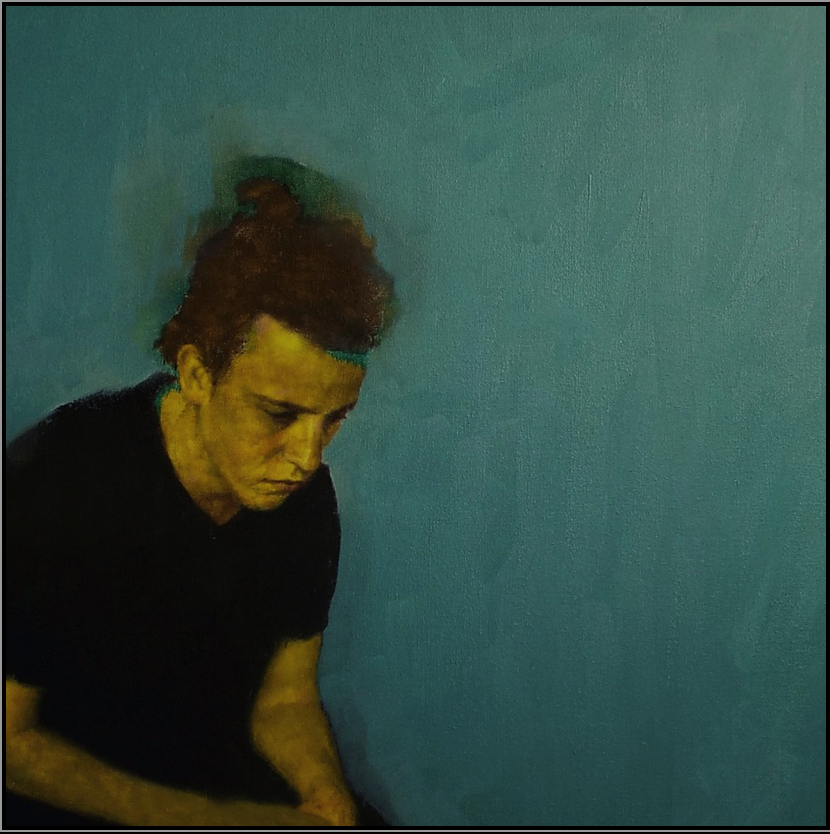 William is a self taught artist and he had considered attending university, on open days he would change his mind "I thought I was making a lot of progress on my own terms and feared the possibility that university may institutionalise my art and take away this very individual and the private thing I was cultivating" he explains. We discuss whether narrative is important to him "I think more so the emotion or the shock of the image is most important for me" he explains. "The narrative I hope is there, but I'm not necessarily steering it in any way" he describes. "I think with my 'Naked Island' series I steer things to link together but they are still completely open for interpretation. I've just created a playground for the viewers' own narrative. I am not a big fan of exposition" he explains, his inspirations coming from simple things such as going for a walk. He considers what is the best and worst in the art world, referring to the mainstream art world that has become a lot more about politics than art, "So perhaps the best in that sense is whatever is closest to where the culture is moving at the time. Whether it's a good or bad piece of art doesn't really matter any more" William emphasises. He wants to convey truth above all else, and hopes as he develops this body of work throughout his lifetime, "It will serve as a series of honest documents of my human experience trying to make sense of those feelings I can't quite describe in words." He then quotes Bacon 'Inspiration only comes from regular work'.
Interview: Antoinette Haselhorst