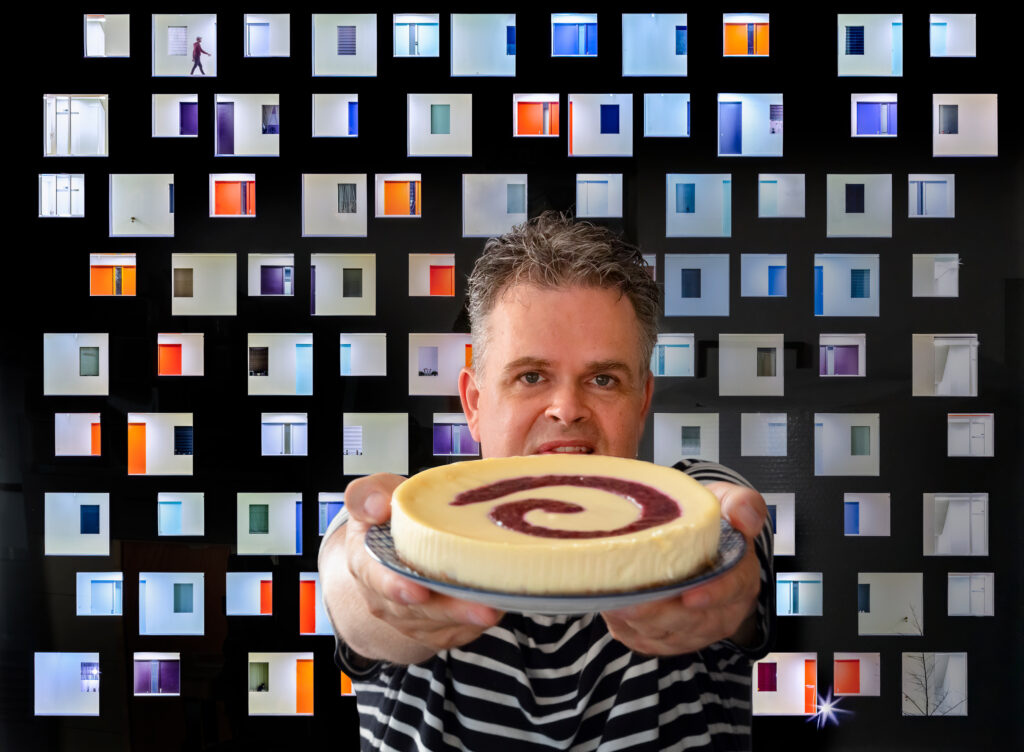 Anyone who has an appreciation and love of architecture will enjoy the fundamentals of contemporary shape, environment, texture and structure in Paul Brouns's architectural fine art photographs. His work narrates the rudimentary of the modern world, as cogs in society, as we rush about our lives. What Paul observes in his composition is the ordinary, the surrealism structured within, the contemporary and classic buildings that resonate in these architectural works of art. You may see the repetition of windows and structure, the people who live in them, yet the subtleties of individuality encapsulated among the bicycles leaning against the glass, the people entering and leaving their homes, individuals on their way to work, in this motion the movement and structure of the modern world, society, human behaviours and habits encapsulated within the tapestry of the architectural landscape. "Therefore my compositions are rhythmically filled with windows, façades, balconies and reflections" he explains. Combined with the beautiful poetry of individual human behaviours within the context of his artwork.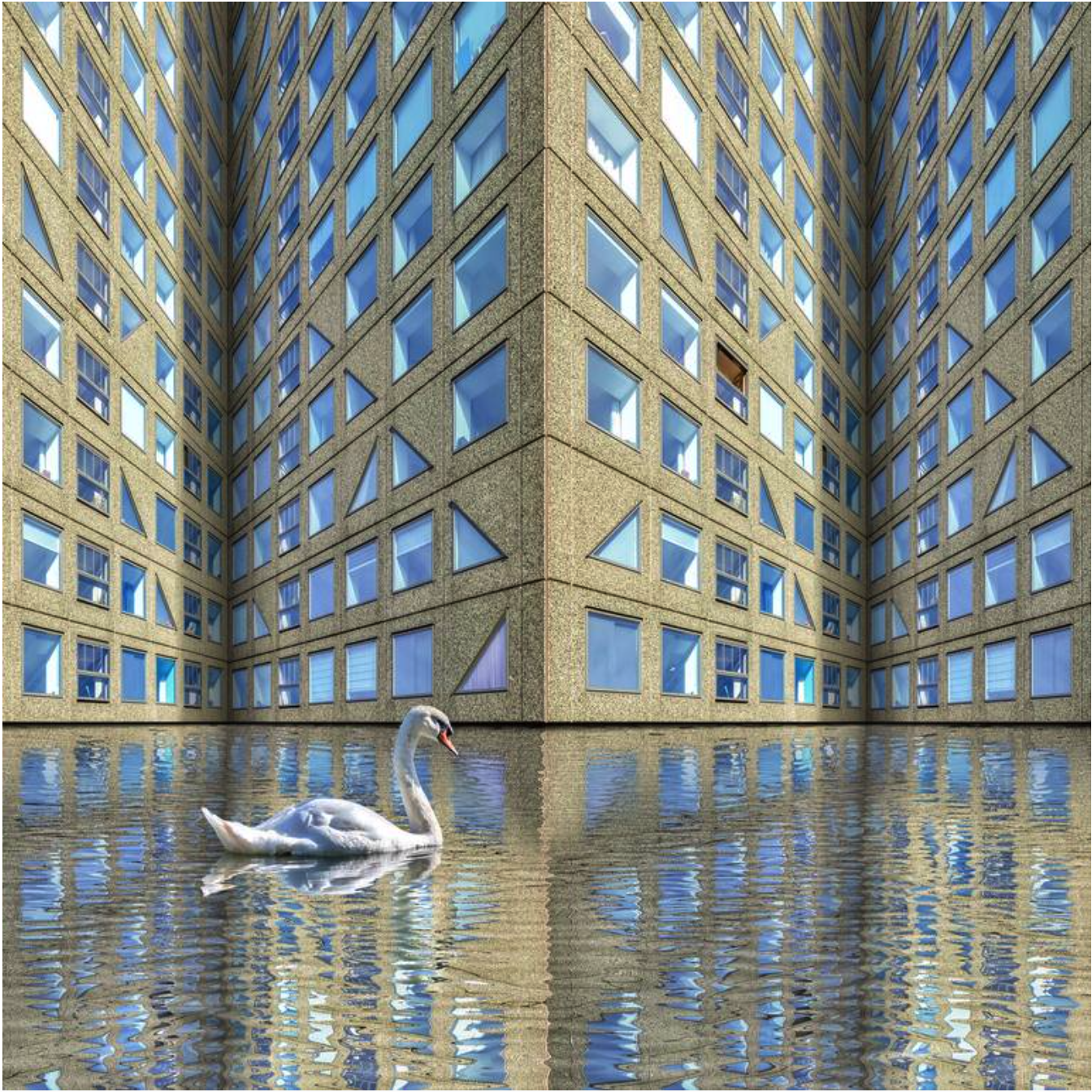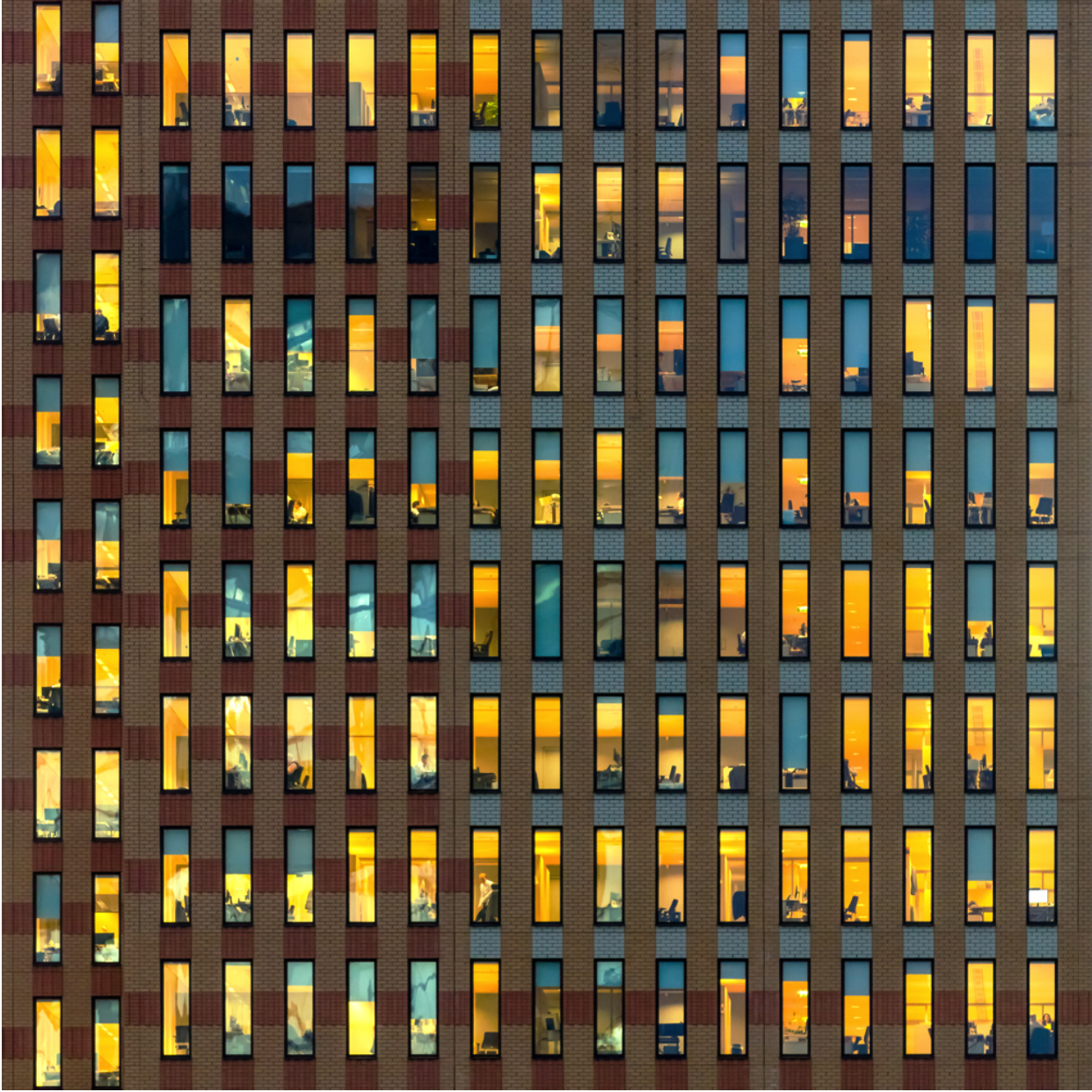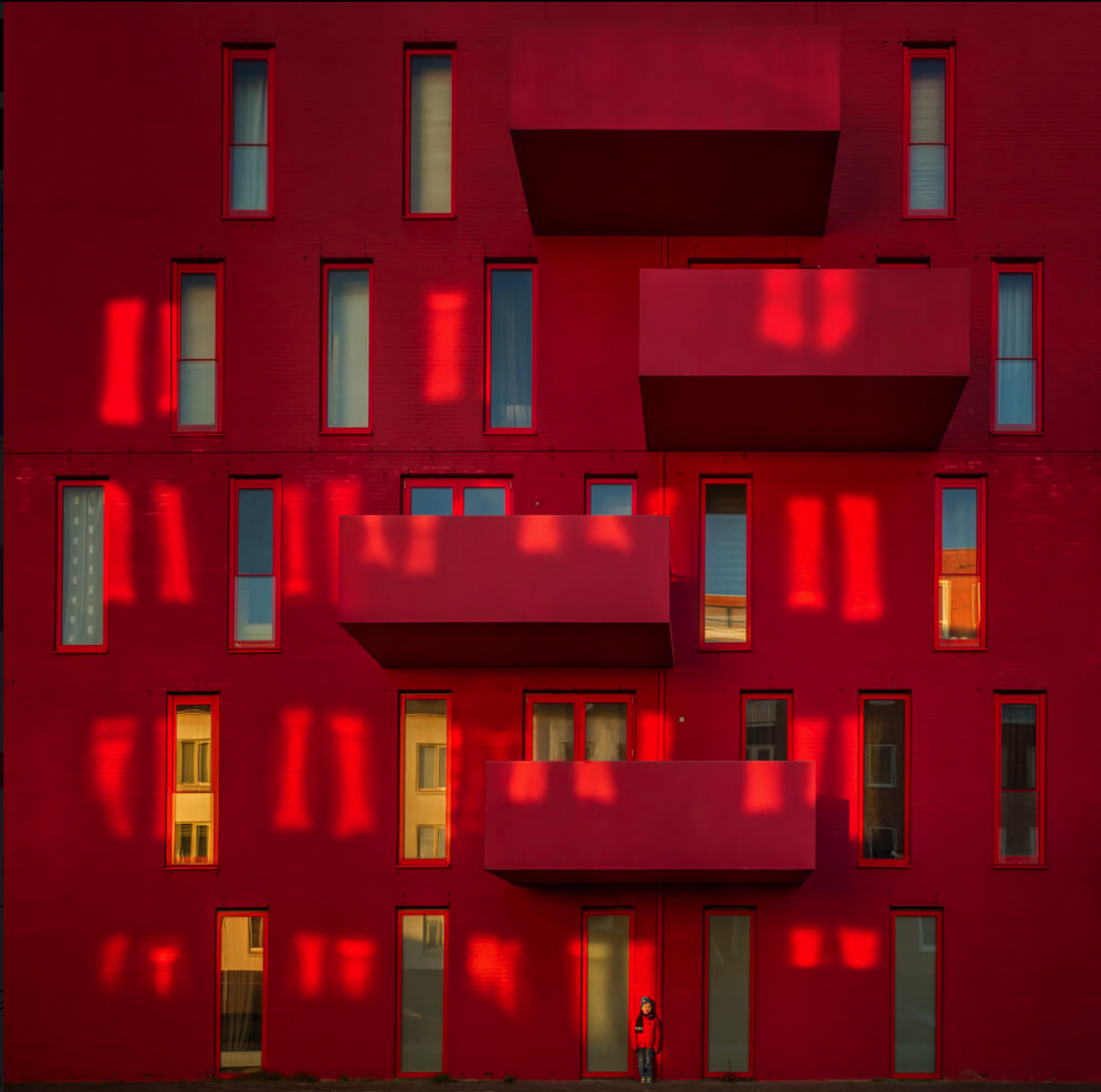 His photography is sculptural, the images of architecture taken in locations from his travels around the world. Focusing on reflection, shape, shadow, silhouette, texture however he reassembles the images, designing and instructing to guide the eye into seeing the world with a different perspective. Hidden within are the nuances of the order of our habits, in the distance navigating and composing the movement of people bustling in silhouette and ritual. Then at the same time assisting us to see the beauty in the smallest of details. A little puffy cloud that looks like a rabbit as it floats lonely in the distance, a swan gliding alone amongst the high rises of glass, the tiny shoots of blossoms against the post modern stone red of a wall, then returning us back to the order.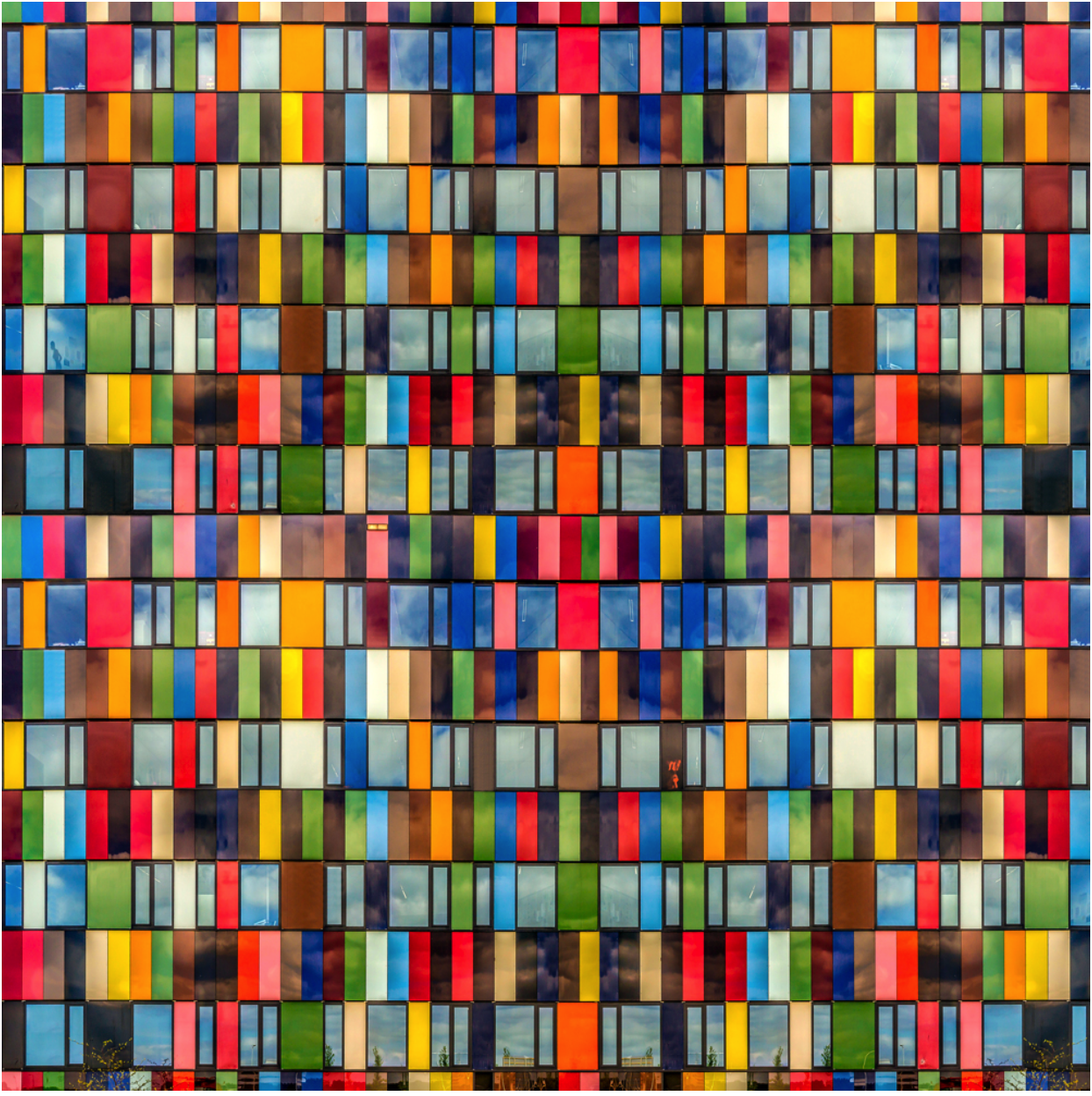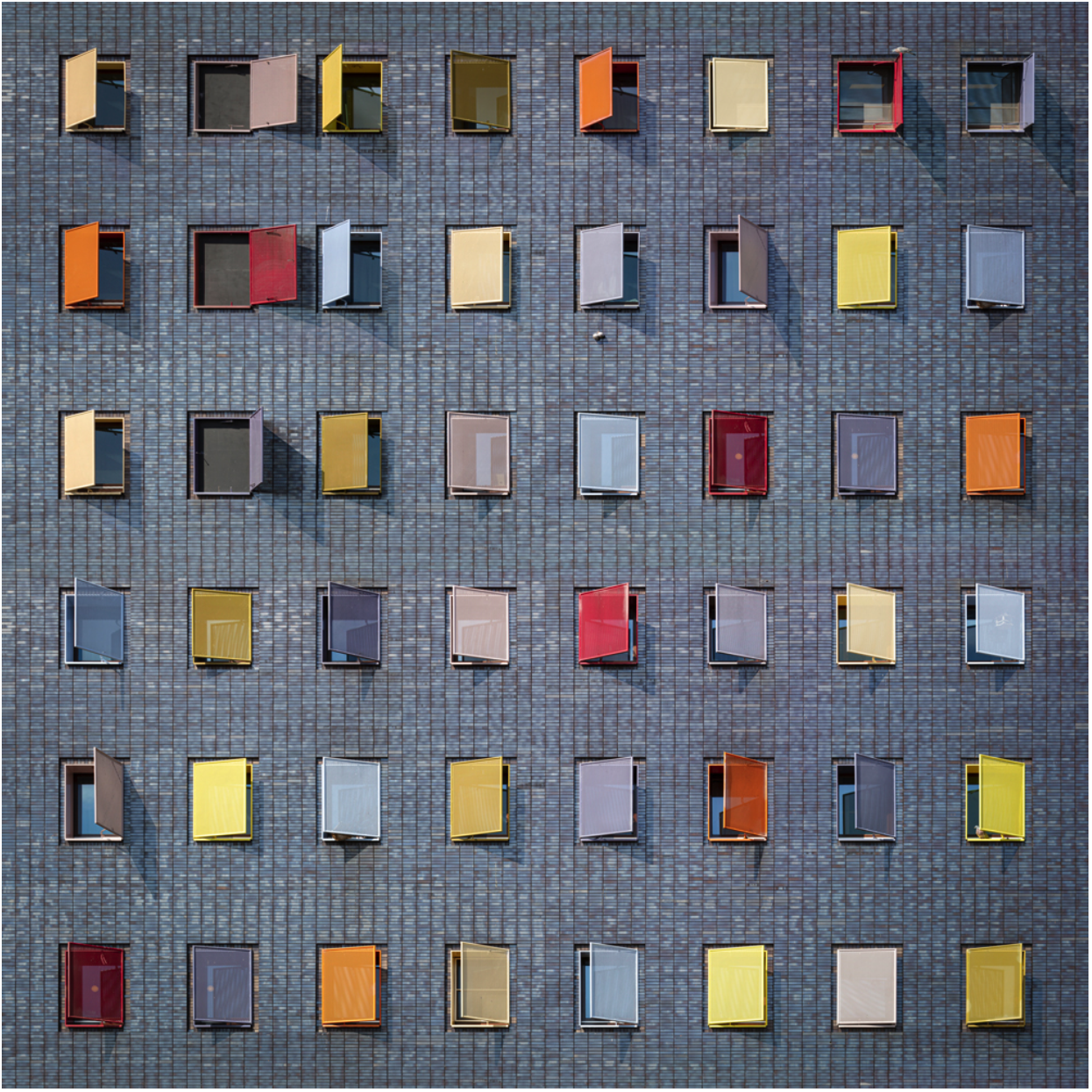 He cycles a lot, searching interesting architectural places on Google and then purposefully getting lost and following his intuition. He gets his ideas at these certain places, it's all about patience, he explains, just by looking and waiting for the reflection in the water to be still and people walking past capturing their silhouette in the reflection on water. He additionally manipulates the images by reconstructing and aligning shapes, "I am fascinated by architecture and geometry" he says. He describes his work as an urban tapestry, the buildings he photographs are abstract qualities of architecture, yet his observations of these places that we live in are marked with the subtle.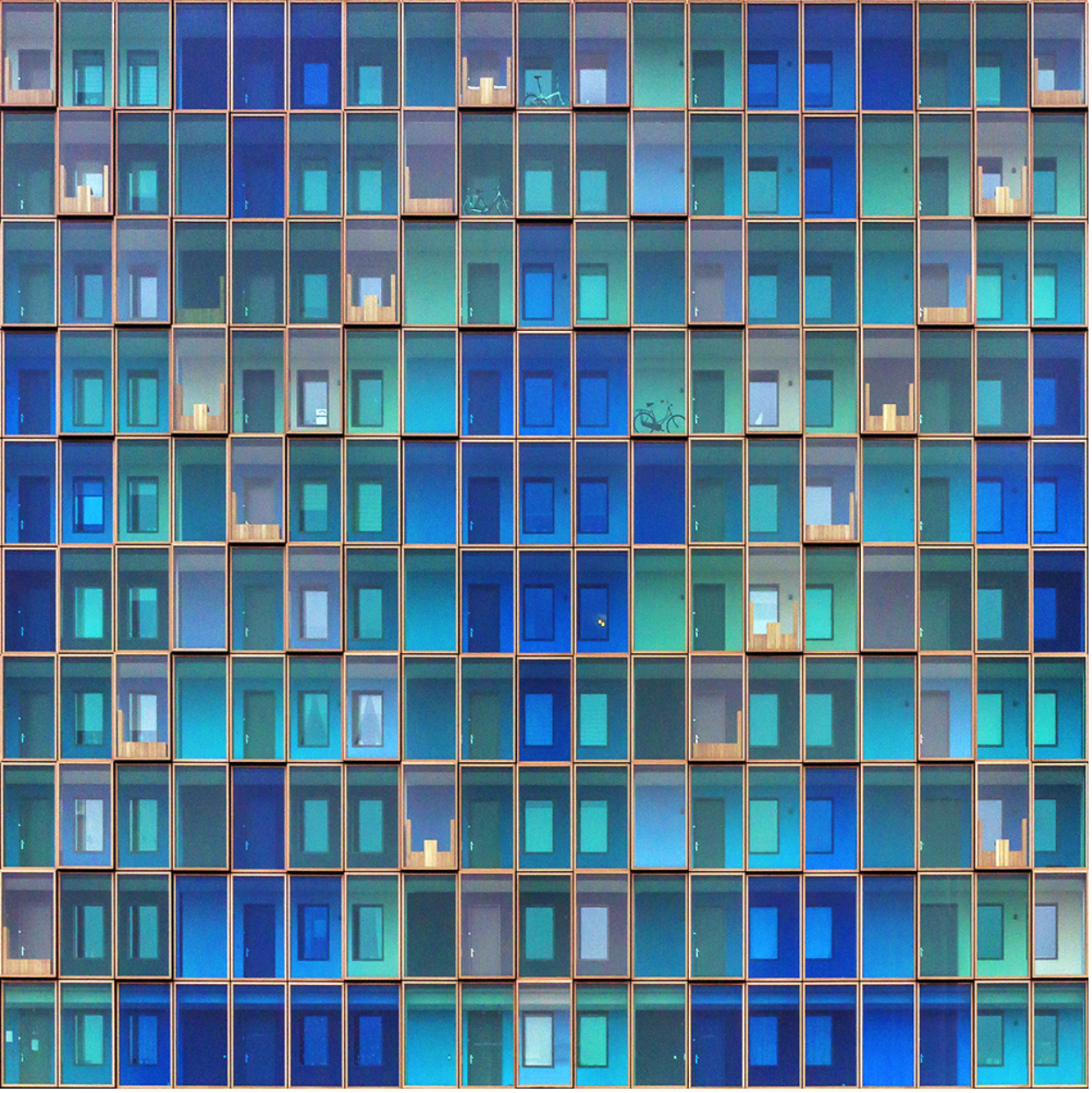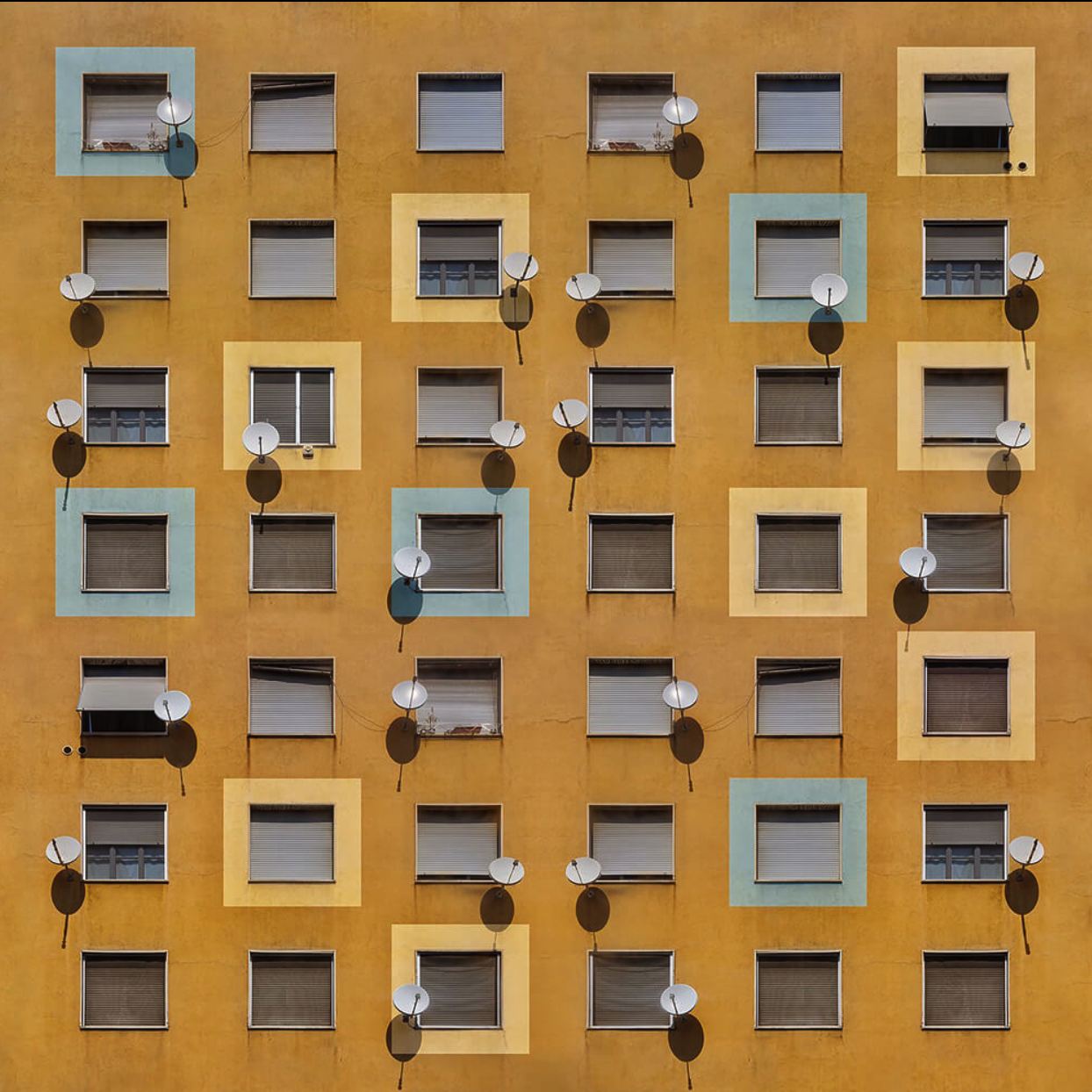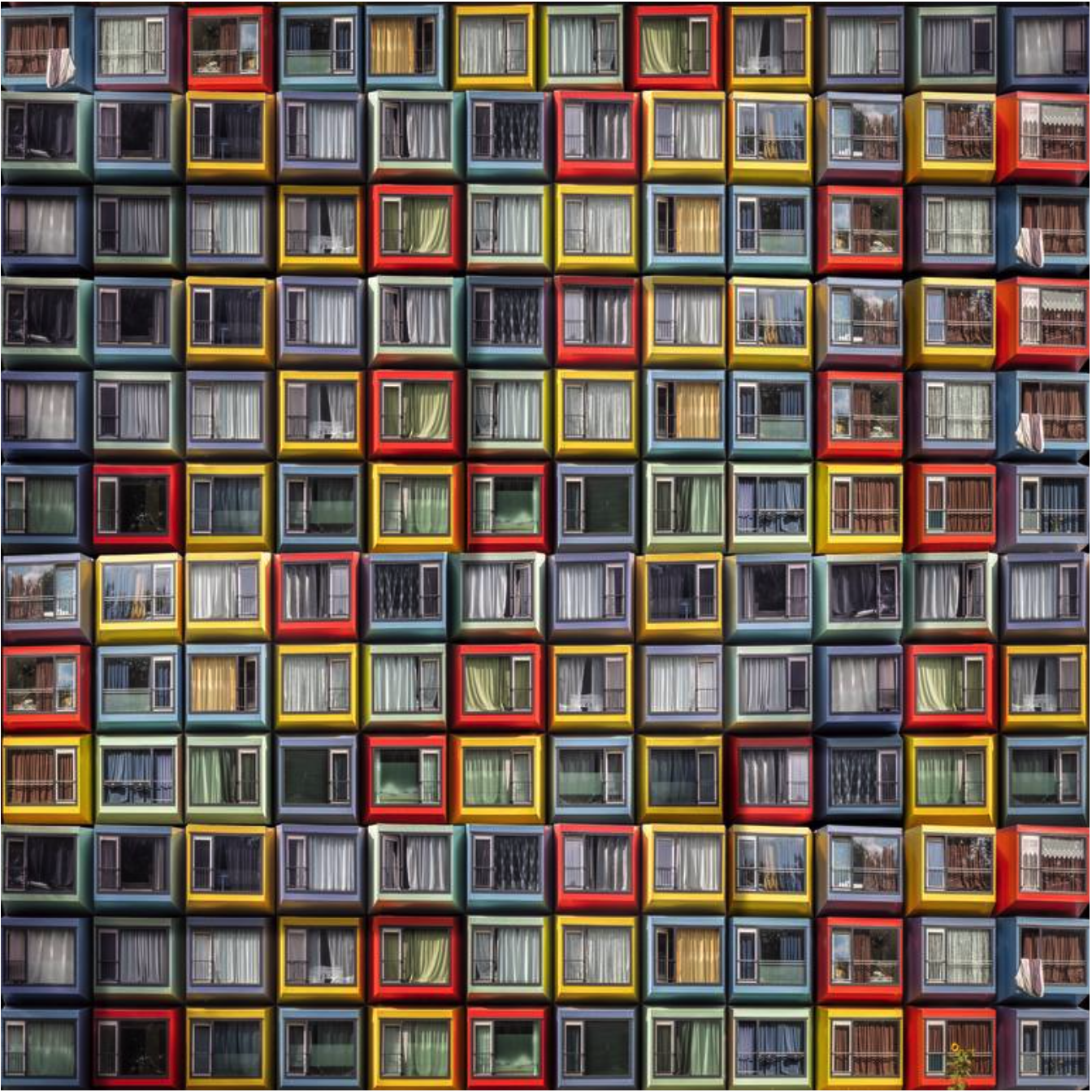 Brouns, was born and grew up in the town of Ittervoort, in the Netherlands, all his family were creative, he tells me "everyone always had a sketchpad" his mother told him he was drawing and painting before he could walk. He knew he wanted to be an artist and attended the Academy for Art, finishing with a bachelors of Fine art, photography, painting, as well as teaching art. He describes his parents encouraging his career as an artist, but additionally believed the skill of teaching would be beneficial and educational. He had never owned a camera himself, yet he had a good feeling with the camera, when he held one, he explains.  He graduated with a bachelors, in photography, illustration and painting, spending most of his time in the dark room, manipulating the image to get the right balance of light and shadow. His technique is the same, however today manipulating in the attic on his desktop instead of a darkroom. Paul additionally graduated in History of Art, and it was the Islamic art, with all the patterns and illustrations in the Koran, that inspired the flattened rhythm and free organisation of shape and space, he tells me.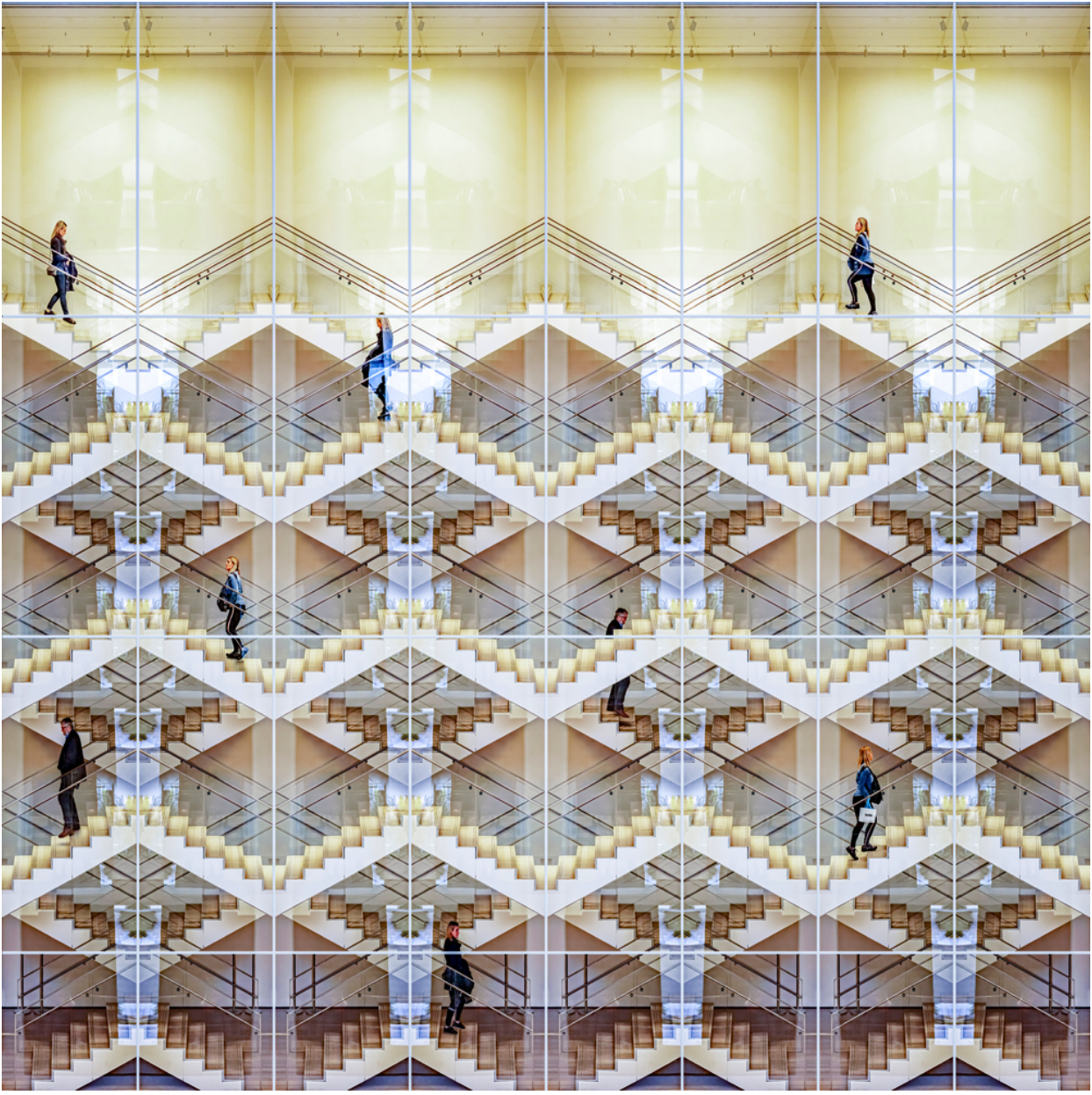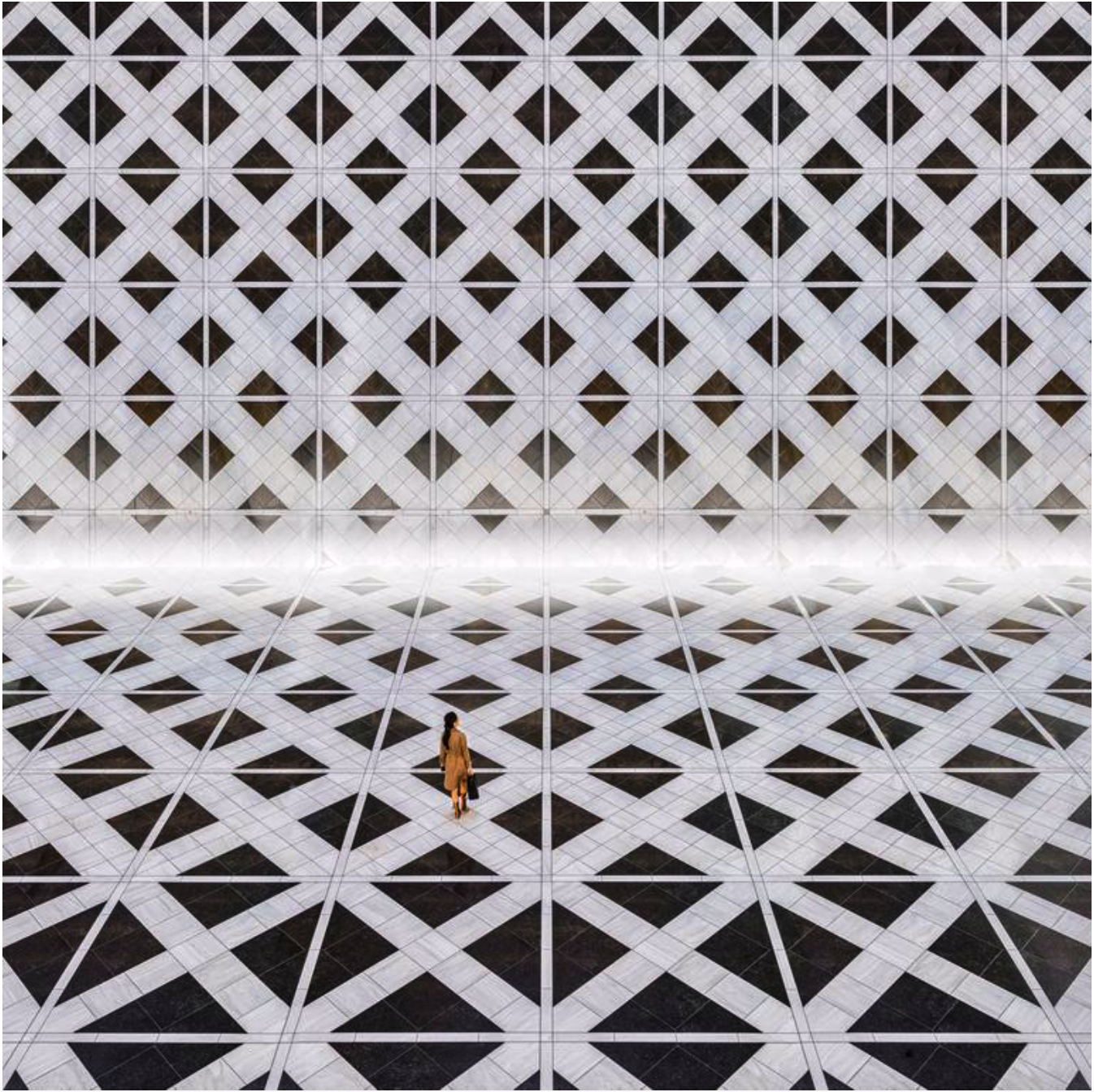 After graduating he worked as a graphic designer. His wife is Ukrainian, and he had to prove to the government that he could support her. They have been married 28 years and have three children. As an artist, he has exhibited throughout Europe, Asia and the US, as well as with regular commissions in the US, and his hometown of Almere. Paul's aspirational artists, are surprising to me when he describes the German film director Wim Wenders, who as an artist was quite controversial with his off the wall films, describing Wenders's architectural landscape photographs, as he was researching locations for his film, Paris Texas, starring Nastassja Kinski and Harry Dean Stanton. This strong visual translation in saturated colours resonated in him, Paul explains, alongside artists such as Russian photographer, Alexander Rodchenko, who Paul considers the father of photography, and the avant-garde approach of  Wassily Kandinsky and Kazimir Malevich.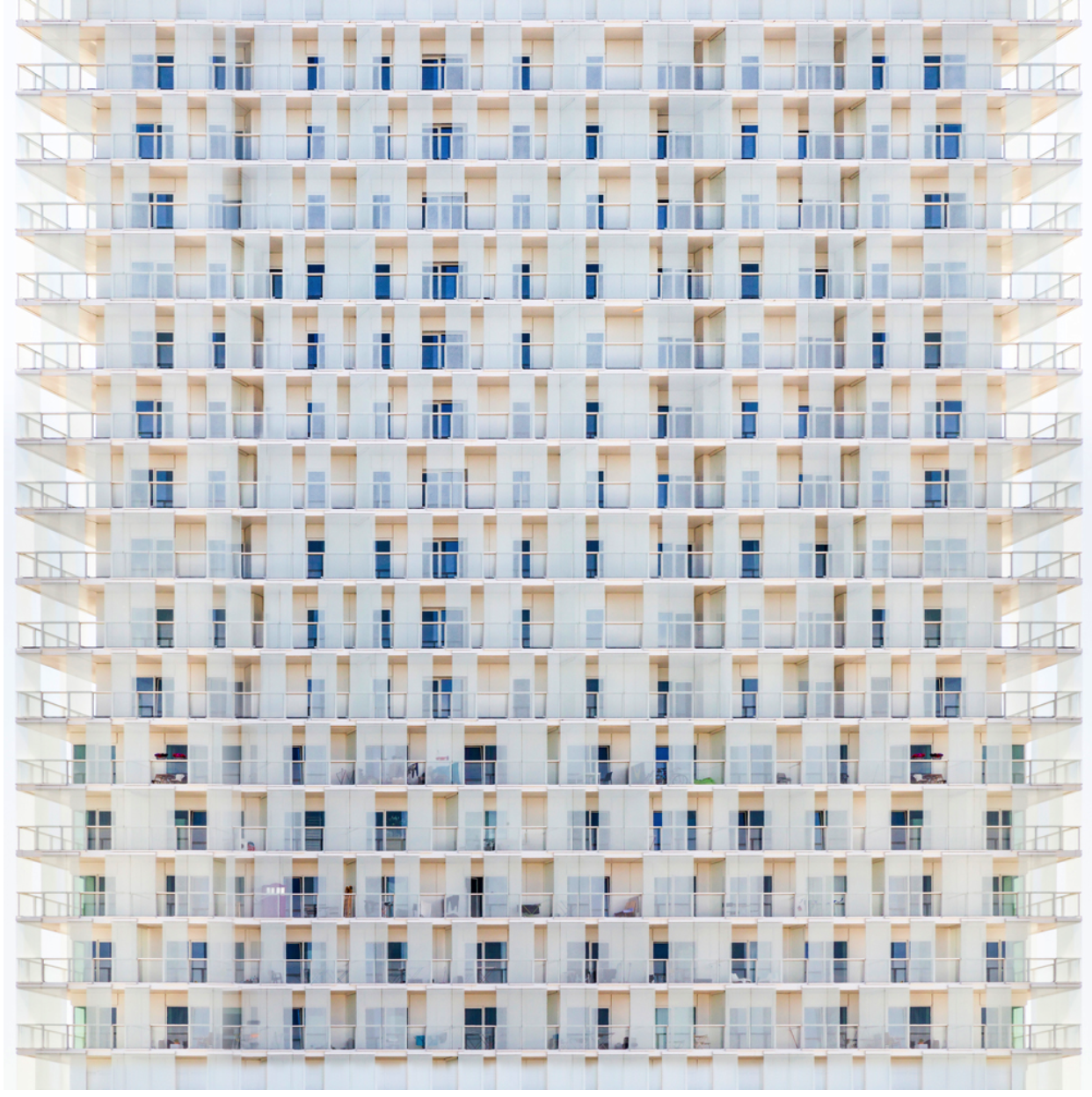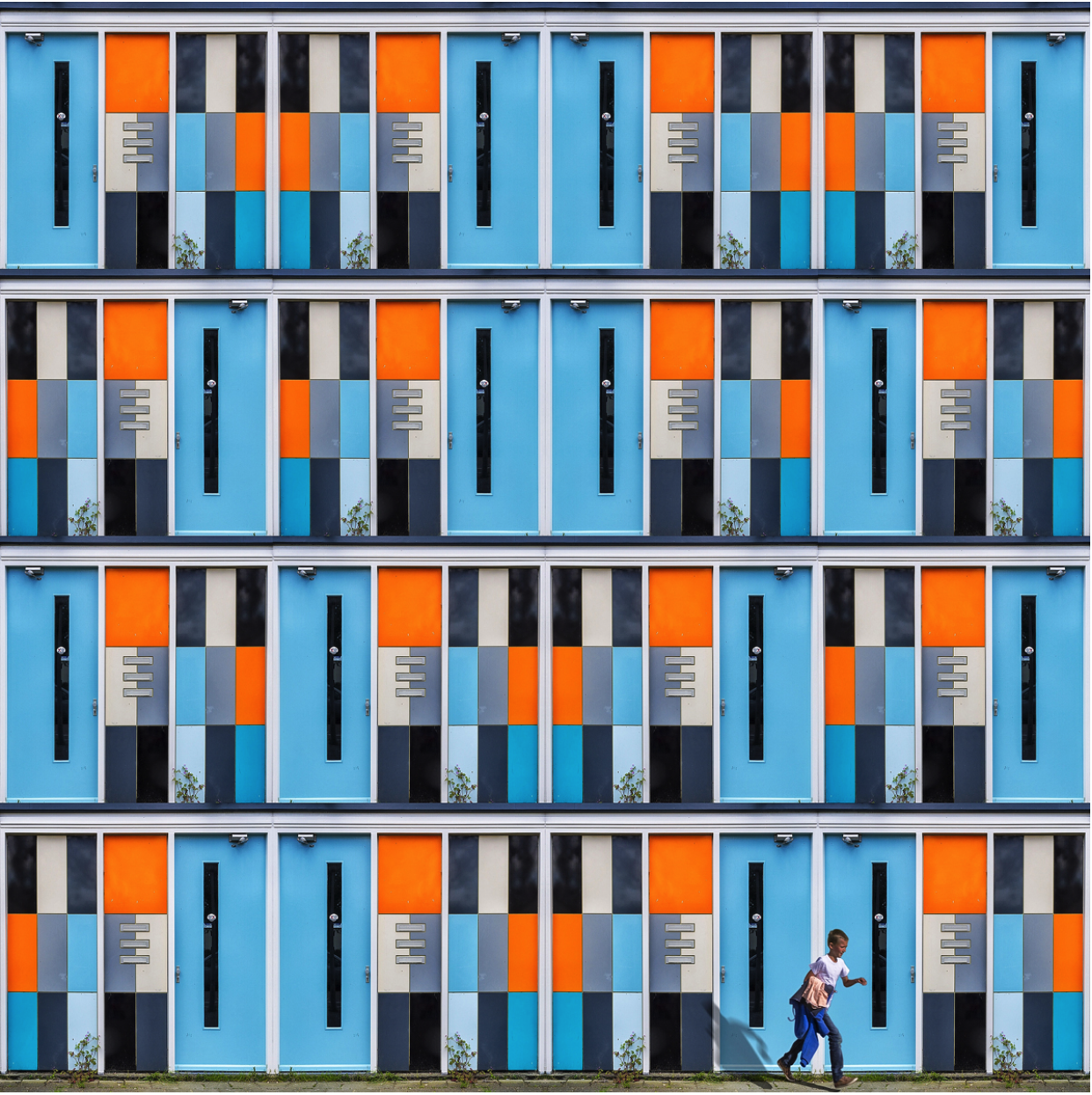 When I ask Paul about his myths, he mentions the writer Haruki Murakami "His work is full of recognition, as he also describes structures and everyday routines which most of his characters use for maintaining a healthy body and mind in an increasingly surreal world" Paul explains. Haruki writes about, surrealism, magical realism within the context of postmodernism, and it translates into Paul's urban imagery. He describes the many aspects that interest him, the philosophy, solitude, love and music "Although at first glance these books are very different from my photographic work, I cannot help but feel related to it and perhaps that is what stimulates my occasional surreal touches" and he references his artwork, 'Follow the White Rabbit'.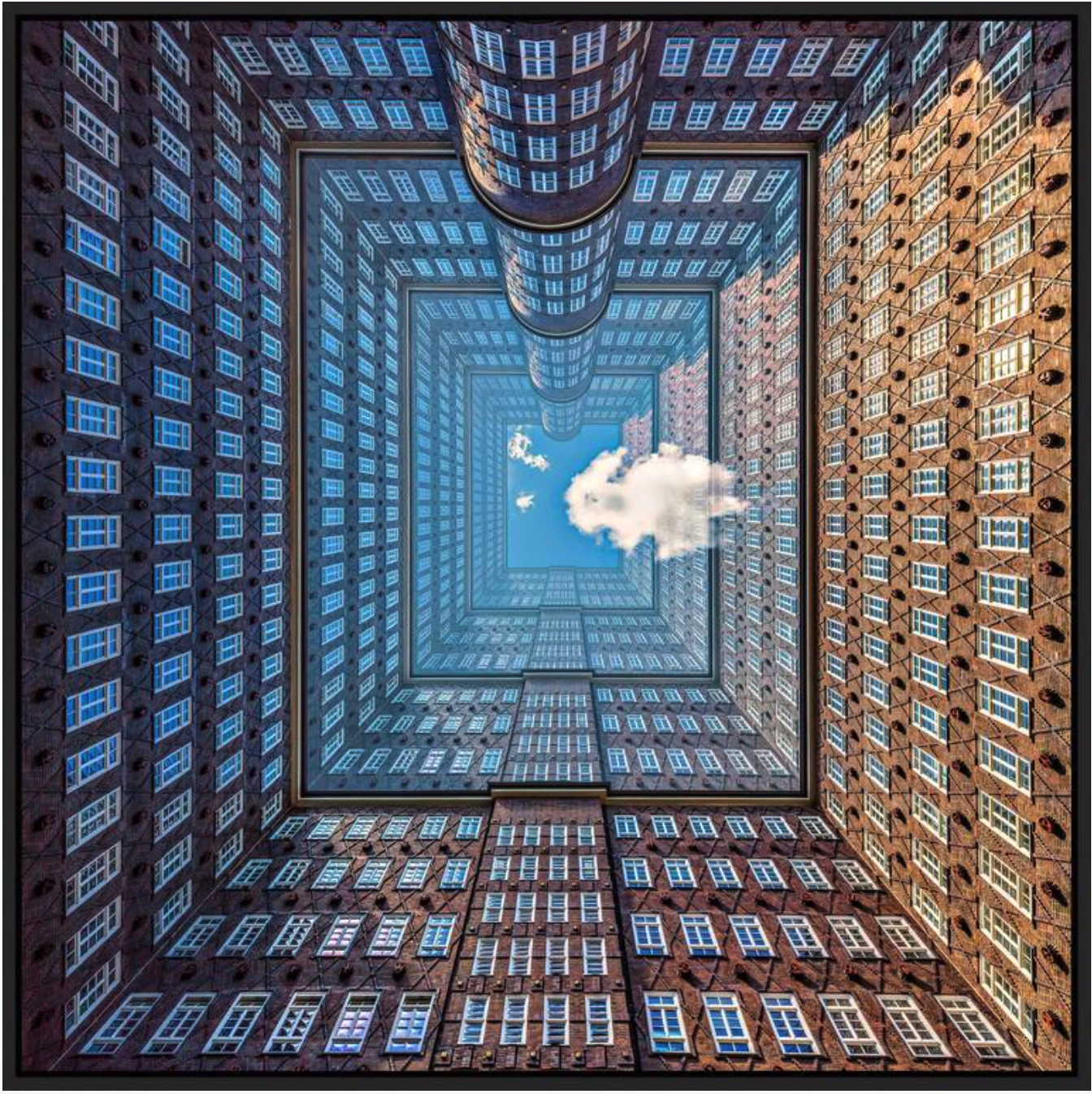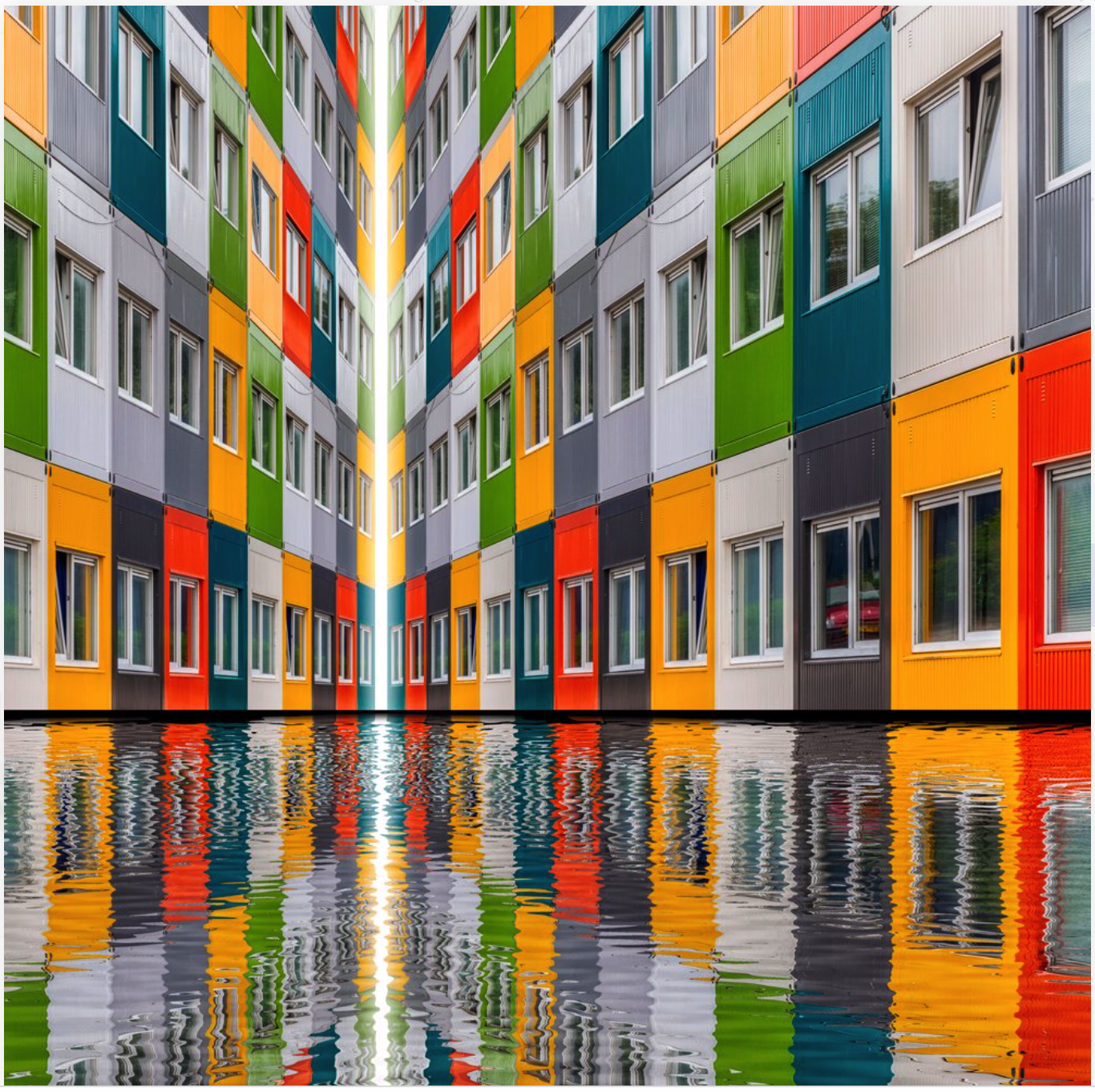 Paul is currently working on a commission for a building to fill the empty spaces and large corridors. His work has filled the walls of collectors and exhibited worldwide, ranging from Tokyo, Seoul, New Delhi, to New York, London and Amsterdam.
Interview: Antoinette Haselhorst