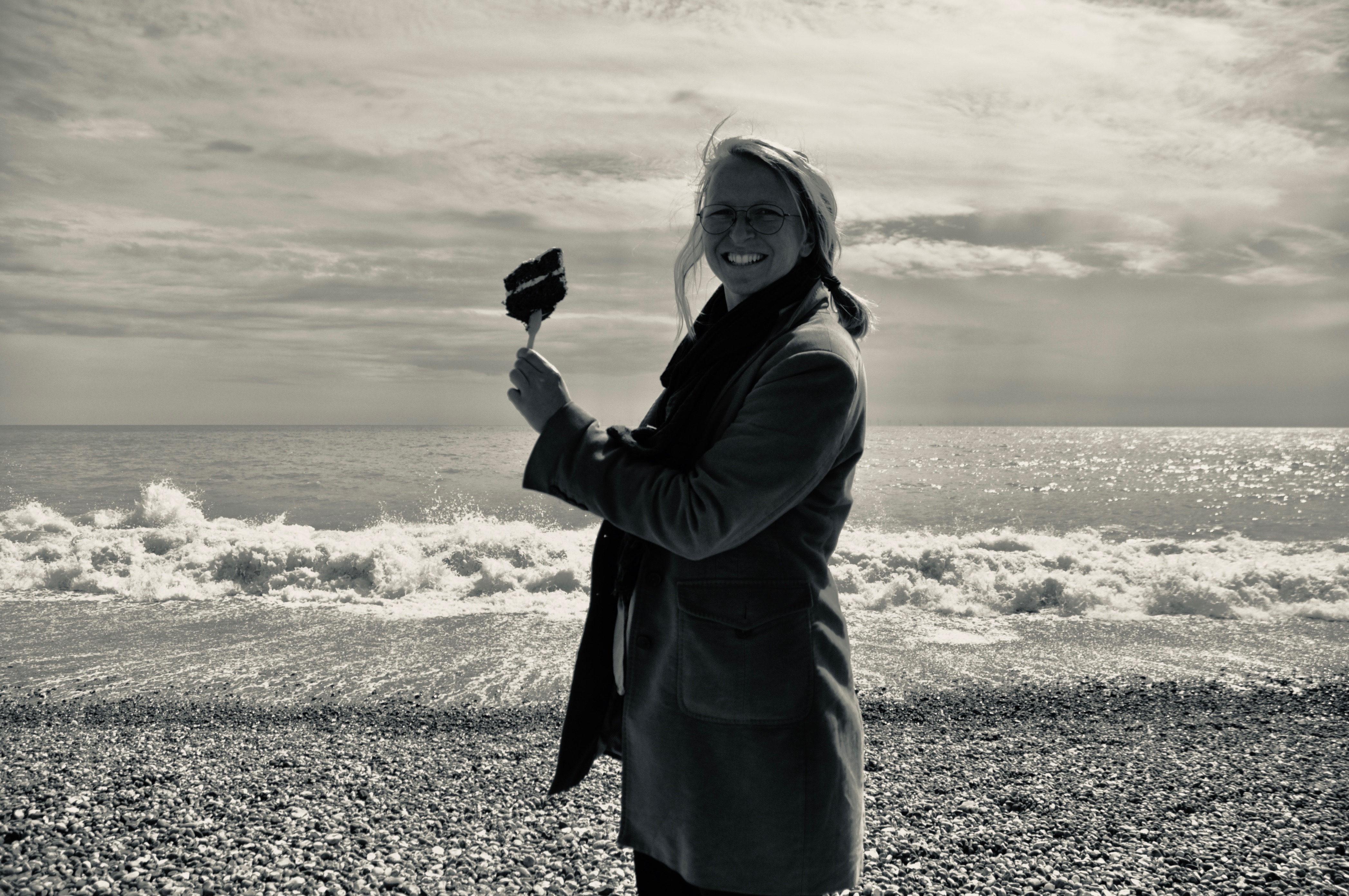 There is something infinitely unique about African art, it's a combination of so many cultures, diverse but always with this thread of the semi abstract running through.  Emily's work references all this, with an edge all of her own.  Whether it's the way she uses colour or her brush strokes, that convey her unique expression in one simple swift movement.  It's Fauvism and Africa, because of the emotion her work portrays, and in the depth and choice of her colouring along with the abstract.  Her portrayal of the unobserved, the mystique of what is a portrait.  Her works convey the emotion of earth, and sunset, drought and flood, the heat of what it is to be African, once you have been to Africa, it's in your heart and it never leaves you.  There is something so unparalleled and unique about this continent's art, from the Spanish and Arabic influences up in the North to the more tribal wood carvings from central Africa and the earlier ancestors from the sandstone art created by the Bushmen on rocks in the southern part of the continent.  These energies are reflected in Emily's Polar bear artwork, with the hues of a pink sunset, or her rhino in the light of the early morning, or the woman whose emotions are reflected in the contrasting colourful earthy hues.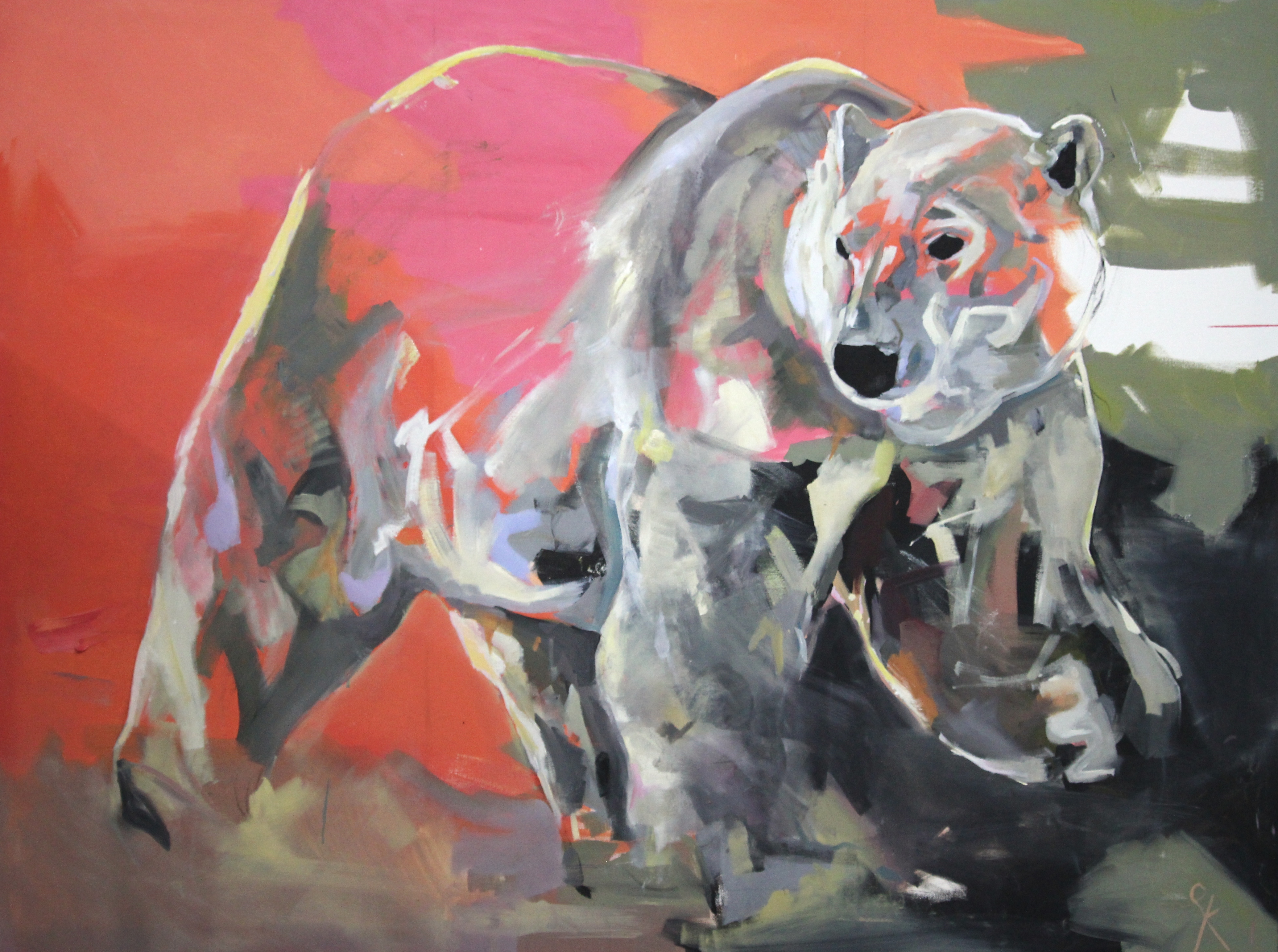 Emily was born in Zambia in a missionary hospital, it was during the time when Zimbabwe was going through a civil war affecting neighbouring Zambia, that her mother often had to hide baby Emily in a basket in the car.  Her father from Zambia and her mother from England, the family decided to come to the UK when Emily was three.  They moved to a chicken farm in Sussex.  However Emily's dad did not get on with England, Emily explains, and her parents parted whilst the rest of the family stayed in the UK with their mother, moving to a house outside of Brighton.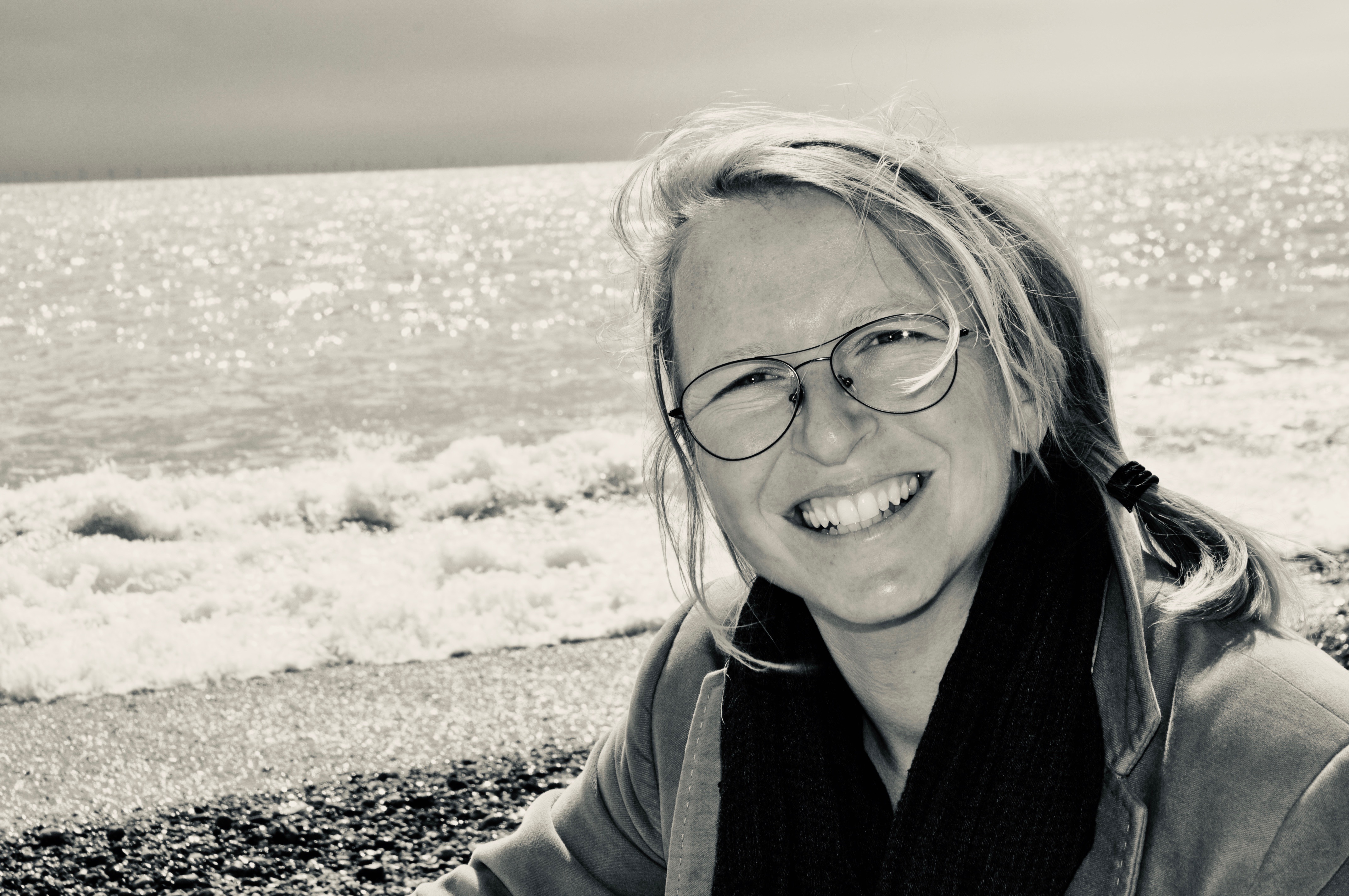 Emily started a degree in sports science, initially afraid to pursue a career as an artist, the rest of her family are academics, so she thought it would be a tough career choice, even though she was always passionate about it.  Her father and grandmother are artists, so Emily eventually changed her mind, took an Art Foundation and pursued her career as an artist.   She met her wife Laura, a midwife in 2007, and they both decided to travel together, bought a van and adventured around Europe.  Then, dumping the van, boarding a plane and heading off to Ethiopia.  Here she went to see the tribes in the south of the country, iconic images resonated of people in warm reds against the ochres and warm greens.  That collection formed the basis of a lot of her work.  The two of them then traveled on to Rwanda, Uganda, and Tanzania, where they both settled on the island off Zanzibar for a short while, and Emily set up her first studio.  She exhibited at the 37D Gallery in Lusaka with renowned artist Pam Guhrs – Carr, this being one of the highlights of her career, Emily informs me, beaming her sparkling smile.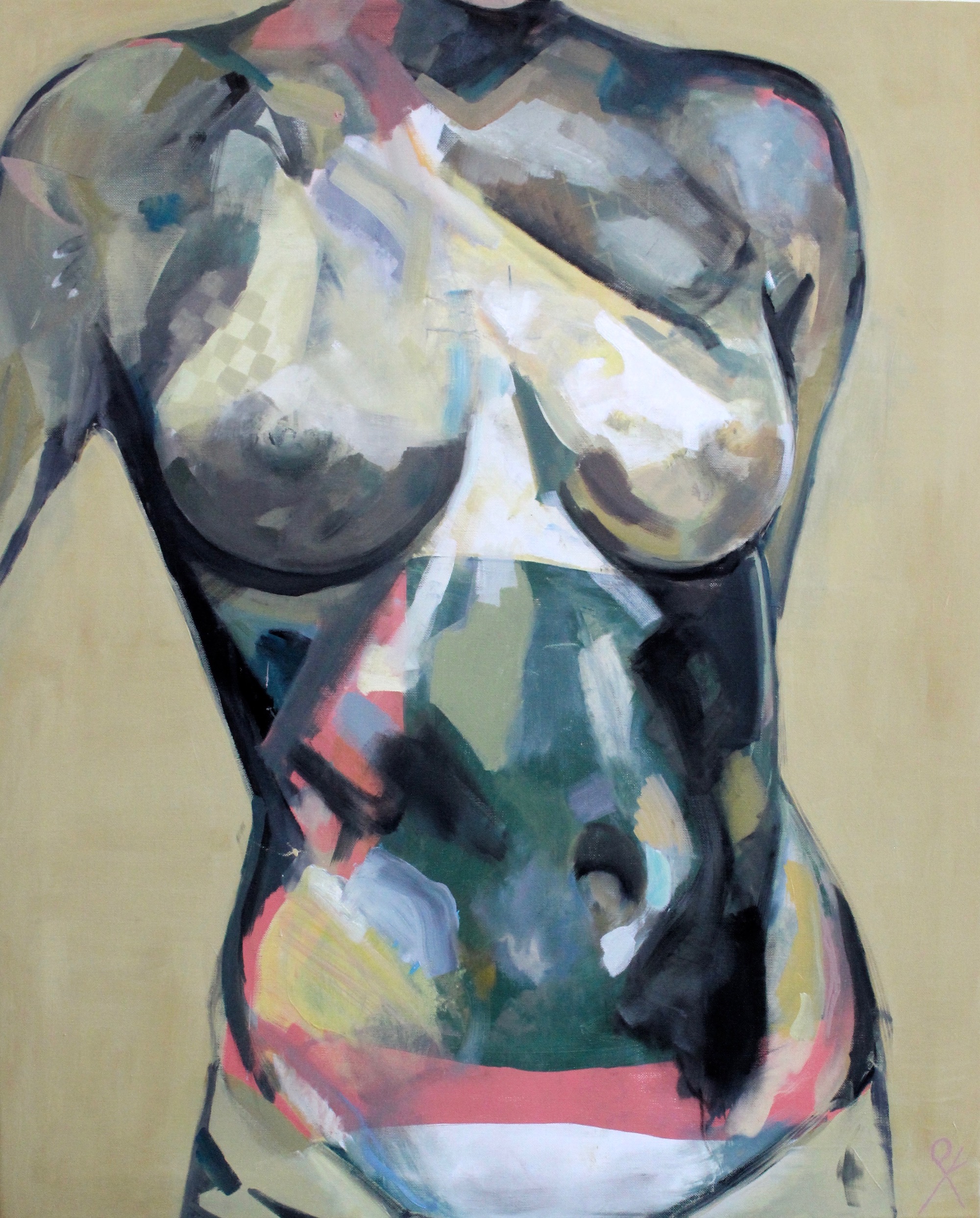 If the travel bug was not big enough already, Emily and her partner are fortunate they can travel and live anywhere, her partner is a midwife, so they can both freely move about.  So following their educational experiences in Europe and Africa.  They decided to leave Zanzibar and moved back to Brighton briefly in 2008, and Emily made her first major collection of work. Emily mentions her Stepmother Radu Tesaro; emphasising the enormous impact she had on her career, just a couple of years older, along with being a huge mentor and friend, enabled Emily to have her first joint exhibition in Prague.  This is where her career took off and she sold a lot of her work.  Then taking another leap, the jet-set couple decided on a move to London and a studio in Hackney for five years, and then jet set off to live in Spain, three years in Madrid, with a huge studio, near the Plaza Mayor.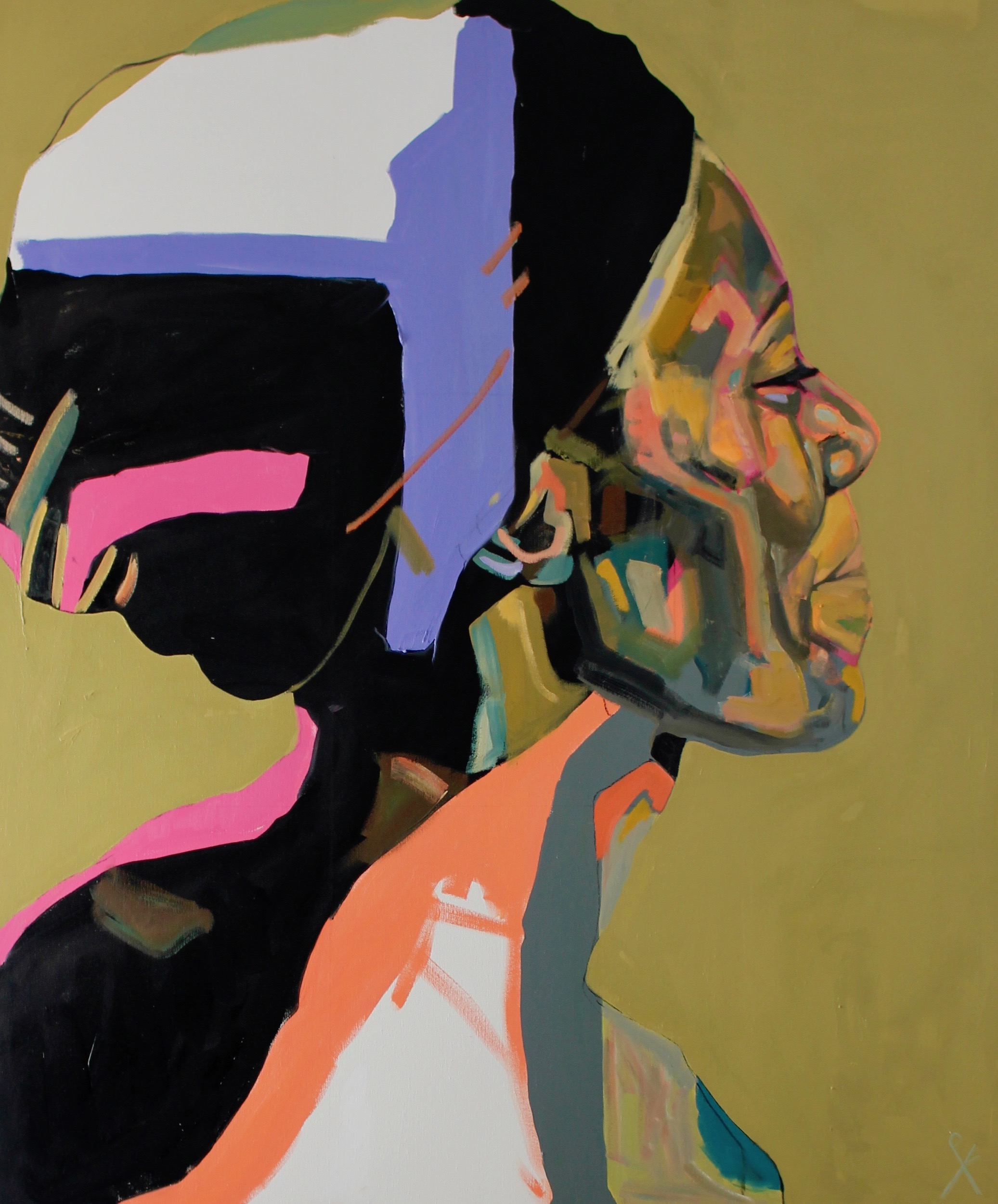 The art scene in Spain was not as nurturing though and with a stronger collector base in the UK they decided to head back to Brighton for the next chapter, a few months in and Emily has already exhibited at the The Other Art Fair at the Truman Brewery in London and held a joint exhibition in Shoreditch with South African Artist Peter Mammes.  To date Emily has exhibited in Dubai, Lusaka , New York, Prague, London, Bristol and Cambridge.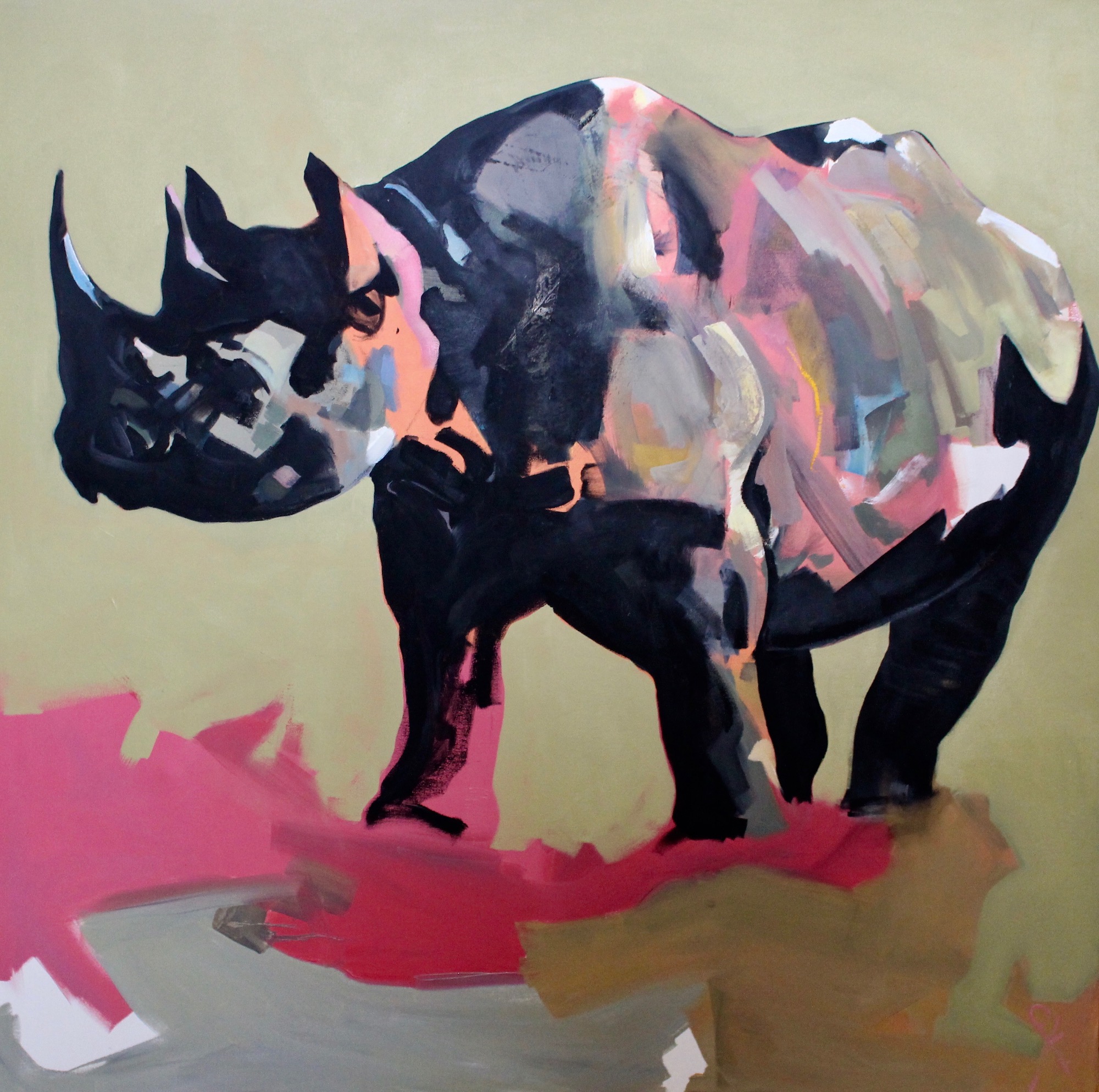 Emily's cosmopolitan lifestyle shows in her work, she is an observer, taking a quick snap with her camera, without the person knowing.  Then painting the portrait, it is the photographing the person when they are unaware, it's not that she is not interested in who the person actually is.  She prefers to work with the energy they convey and likes to use the abstract to convey this.  She will layer up, but leave the abstract underneath.  It's her own interpretation of energy, she emphasises to me.  Passing on an impression of a moment, that objective of an artist to project their interpretation.  In the beginning you are the one with the power, and then it starts to take a life of its own, she explains. 
Interview: Antoinette Haselhorst