David Millidge
David Millidge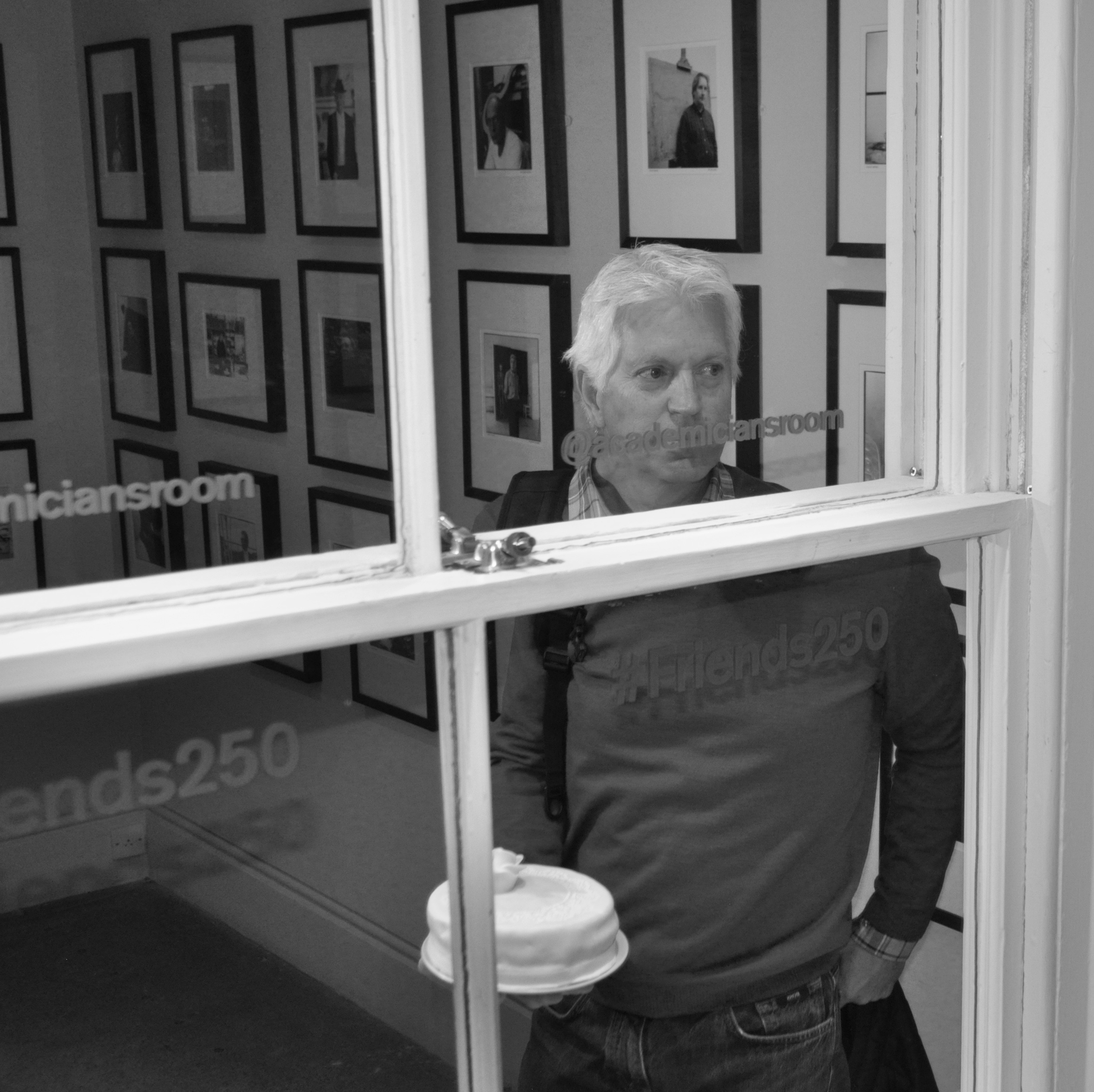 If you imagine an Egyptian queen, or a monarch of the future in a galaxy far far away.  Or, another universe next door to ours, or closer to home, every religion depicted at a dinner table, including the atheist.  Or, maybe visiting deep into oceans below, to the gentle flow and movement of the tentacles from living coral.  All this, is created in David's ceramic artworks.  David's sculptures are the breathtakingly unordinary, so powerfully different, yet encapsulating the smoothness and elegance of ceramics like you haven't seen before.  His sculptures are; as he describes sometimes, a pastiche, taking inspiration from things like, car crash dummies, wooden artists models or puppets. They resonate with mathematics, science, nature, sci-fi, religion and history.  A horse made with 22 separate pieces, the intricate saddle alone decorated with over 800 coloured and glazed ceramic cubes.  Each artwork is created by individual and separate ceramic moulds.  Sometimes his work uses cubes, ball shapes, halos, the effect reminding me of subatomic particles, in gold, royal blue and molten red.  His busts make me think of Queen Nefertiti, Cleopatra, Aphrodite or alternatively, Star Wars and Blade Runner, it's sci-fi and history and everything else in between.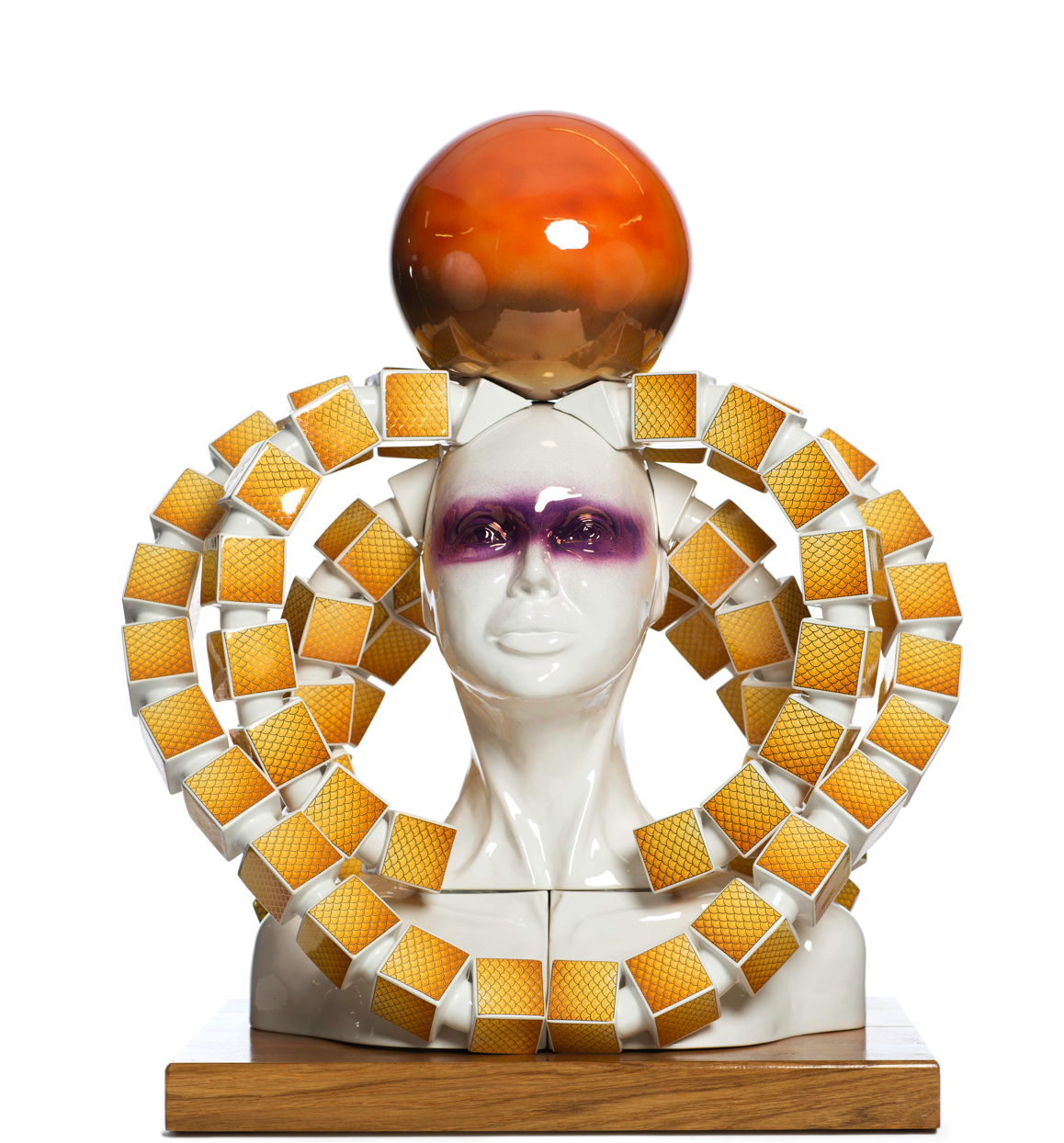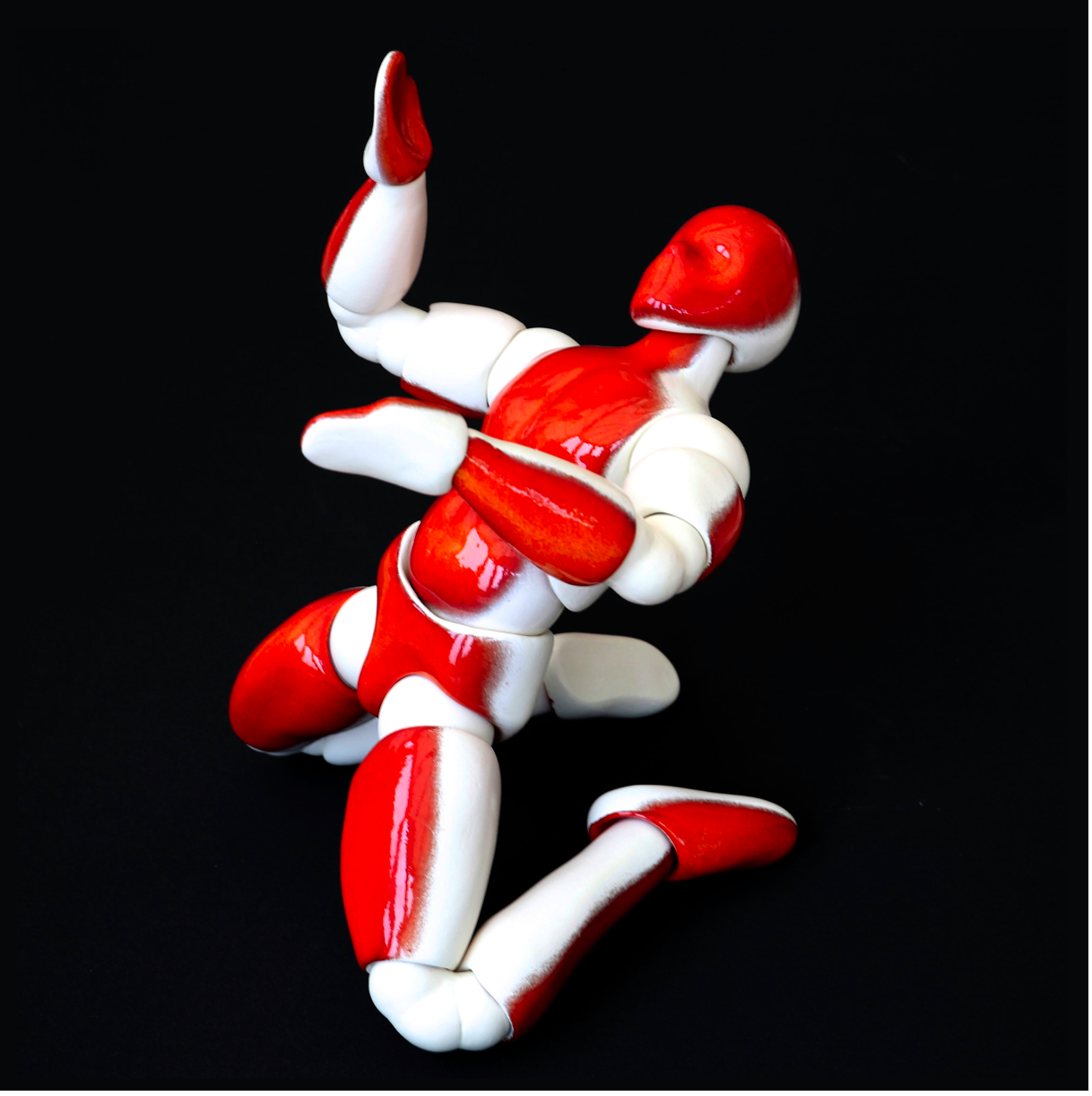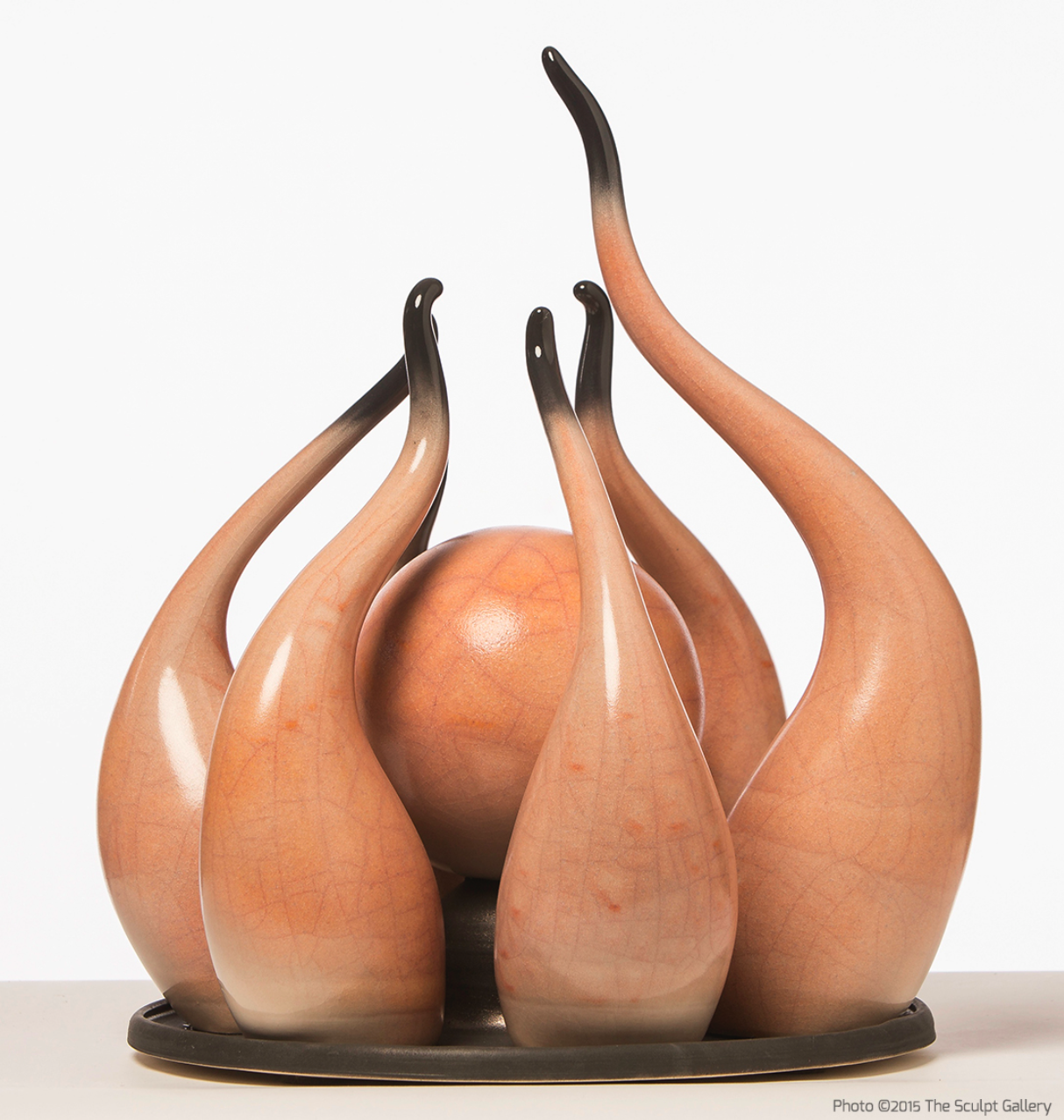 David is from Essex and he tells me he has an east end accent.  He is surprised I haven't detected it.  He graduated from a degree in Sculpture at Central Saint Martins at 21, however he didn't consider a career as an artist at the time but started a business as a market trader selling shoes.  With this business he continued, eventually importing and building a successful company working with the likes of Vivienne Westwood.  He used his creative skills in marketing, he tells me.  Then 45 years later after raising his family and retiring from the business world of shoes, his life took a different direction.  He dabbled in photography and then worked on some paintings, which are brilliant, by the way.  He explains that he doesn't believe he has a particular talent as a painter but rather a patient one.  I beg to differ.  His painting of Jesus looking like Kurt Cobain is particular striking, although it was not intended to be a look alike.  However, he decided to embark on a local ceramic class, which he still attends, and he was hooked.  Now he has his own studio and kiln.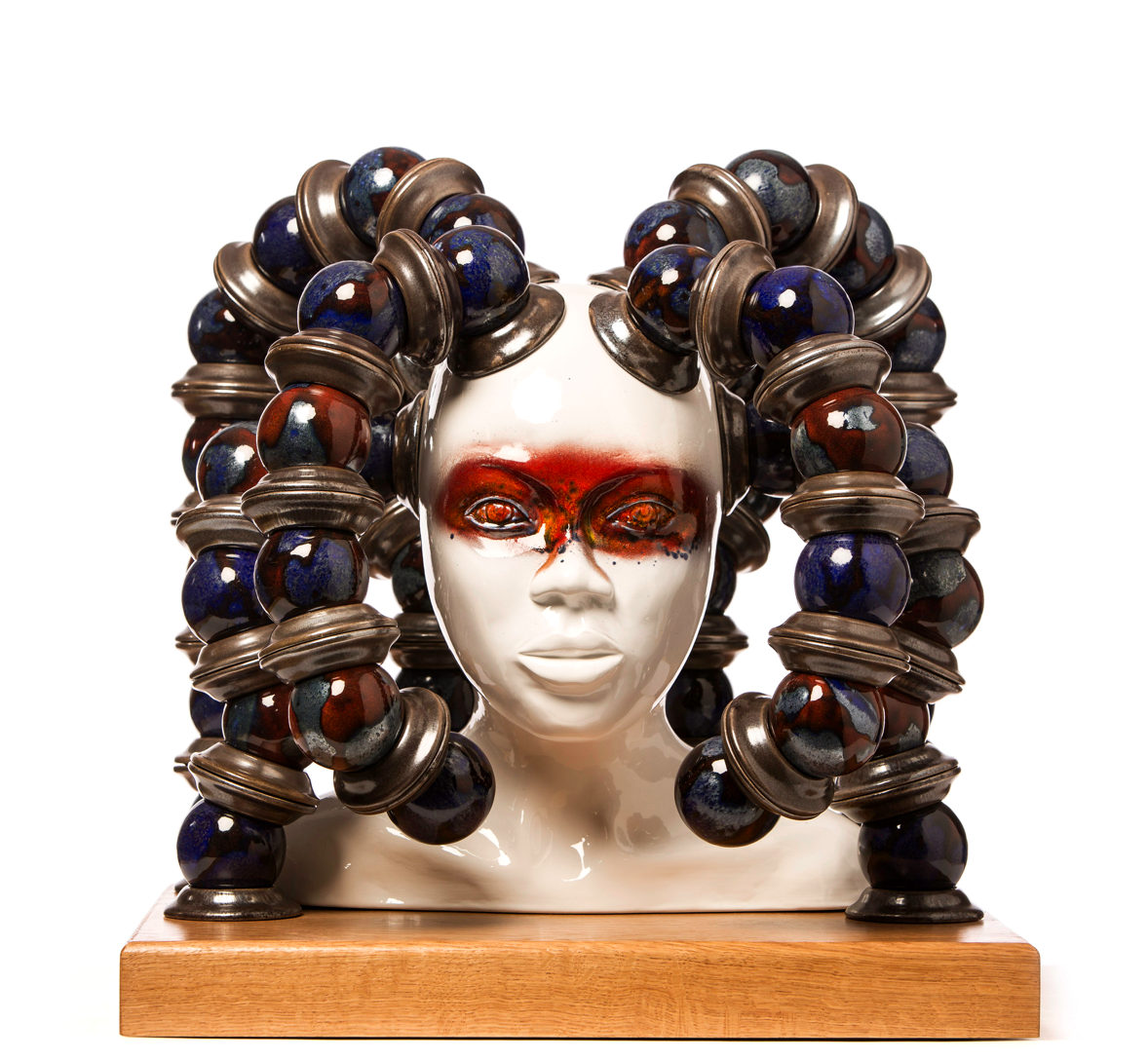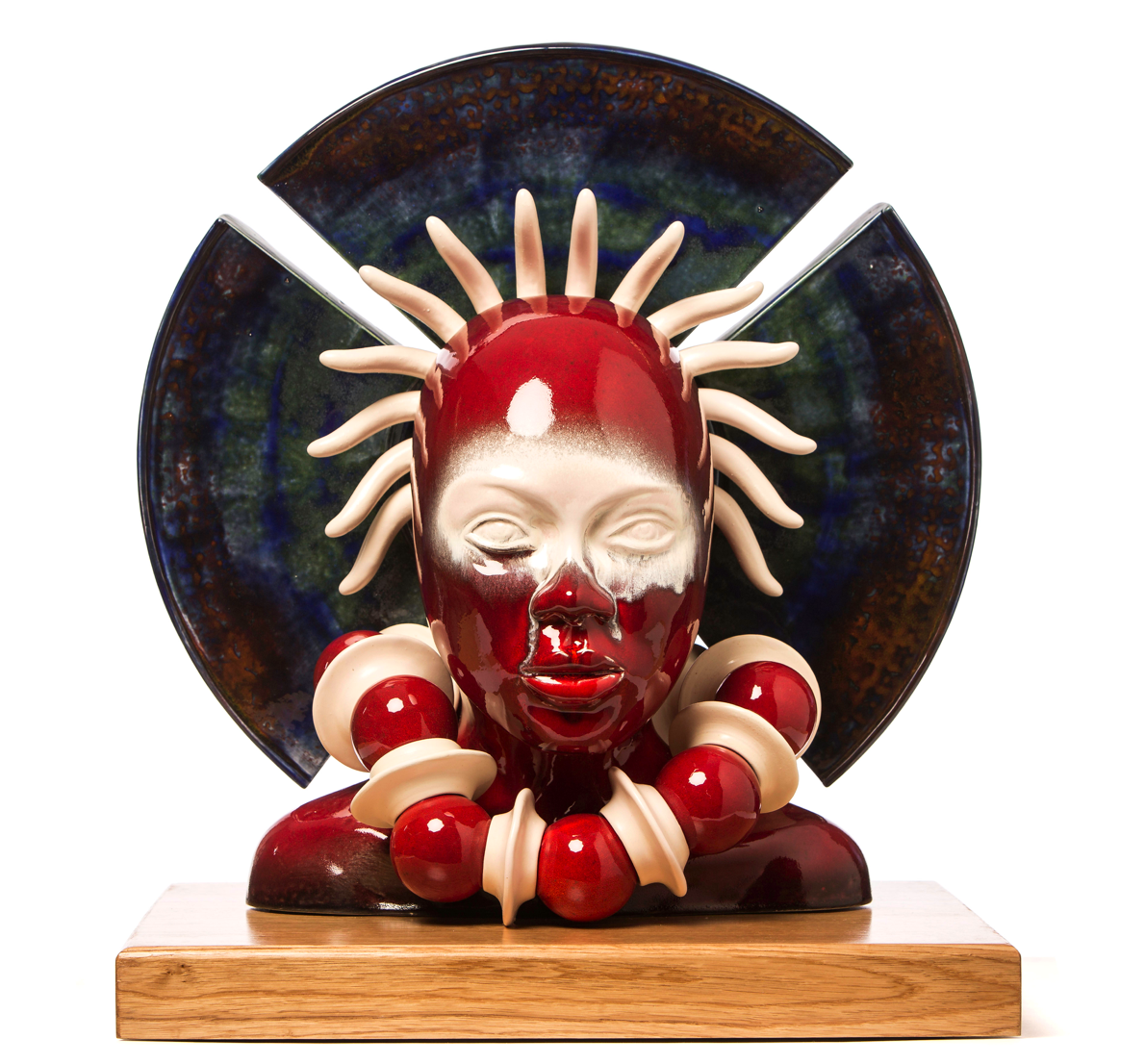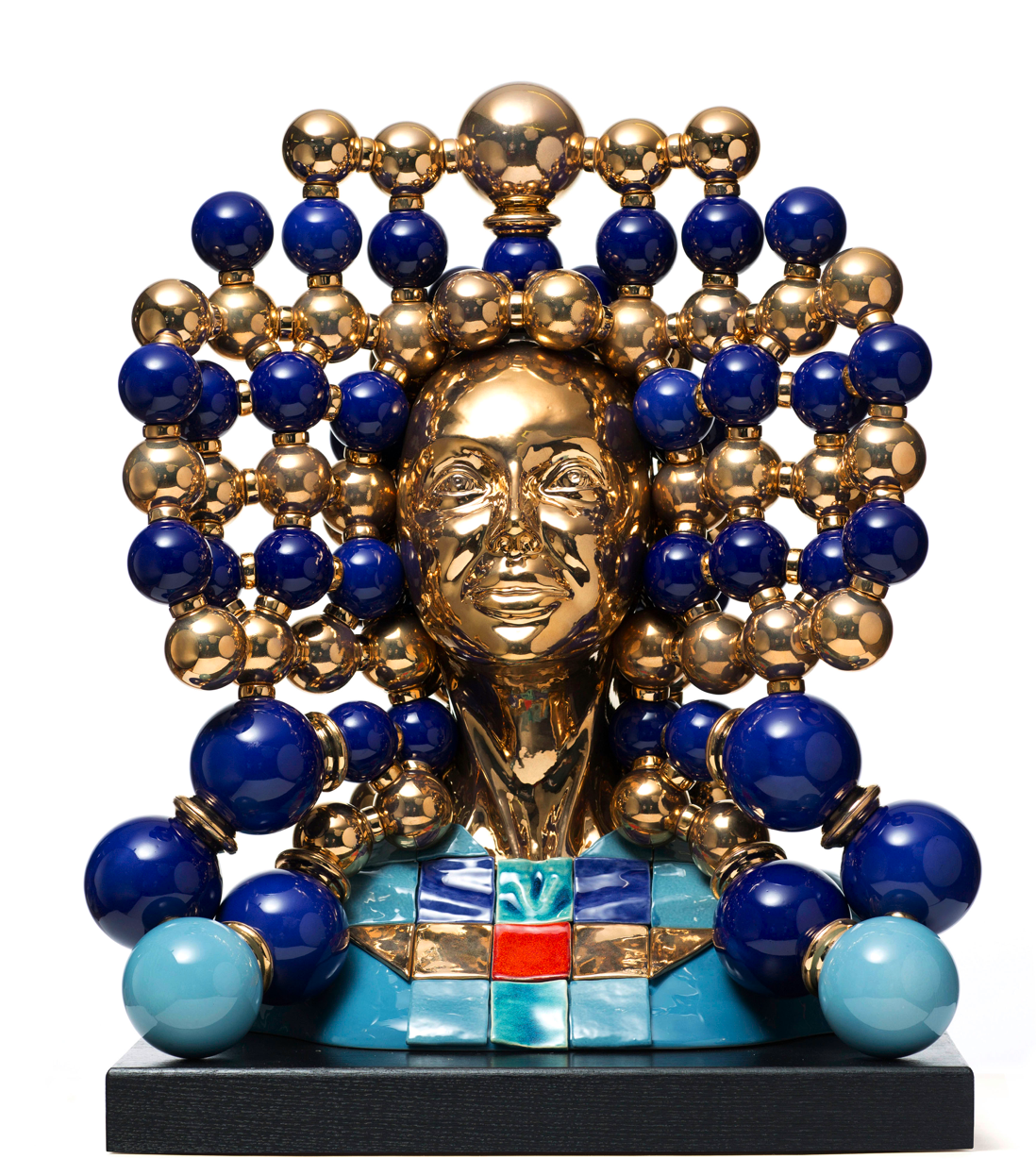 His artworks are not small, 'The Last Supper' measuring 205×60 cm and each figure depicting a different faith created with 24 separate pieces for each of the 13 figures present.  As we talk about this artwork, the sculpture that often gets most of the attention; David explains how he joined a christian art group when he started out in ceramics, purely for the reason that he finds religious art very interesting. "But I am an atheist," he exclaims, "an atheist who is fascinated by religious art".  All the figures in his Last Supper represent the  faiths including Confucianism, Hinduism, Islam, Buddhism, and Atheism.  This piece of artwork is the one that has generated a lot of interest because of its narrative.  His other works in the same style all encapsulate a very different conversation, the kneeling man, Jesus in the arms of his mother, the lovers kissing.  Then there are his beautiful busts of women, all sculpted from models, photographed from different angles, the same mould used for several separate artworks, the unsymmetrical effect of the glazes creating a unique effect each time.  Some of his works, David emphasises, are simply one or two shapes that evolve into something complex. He doesn't decide what it's going to look like, the finish is always a surprise to him.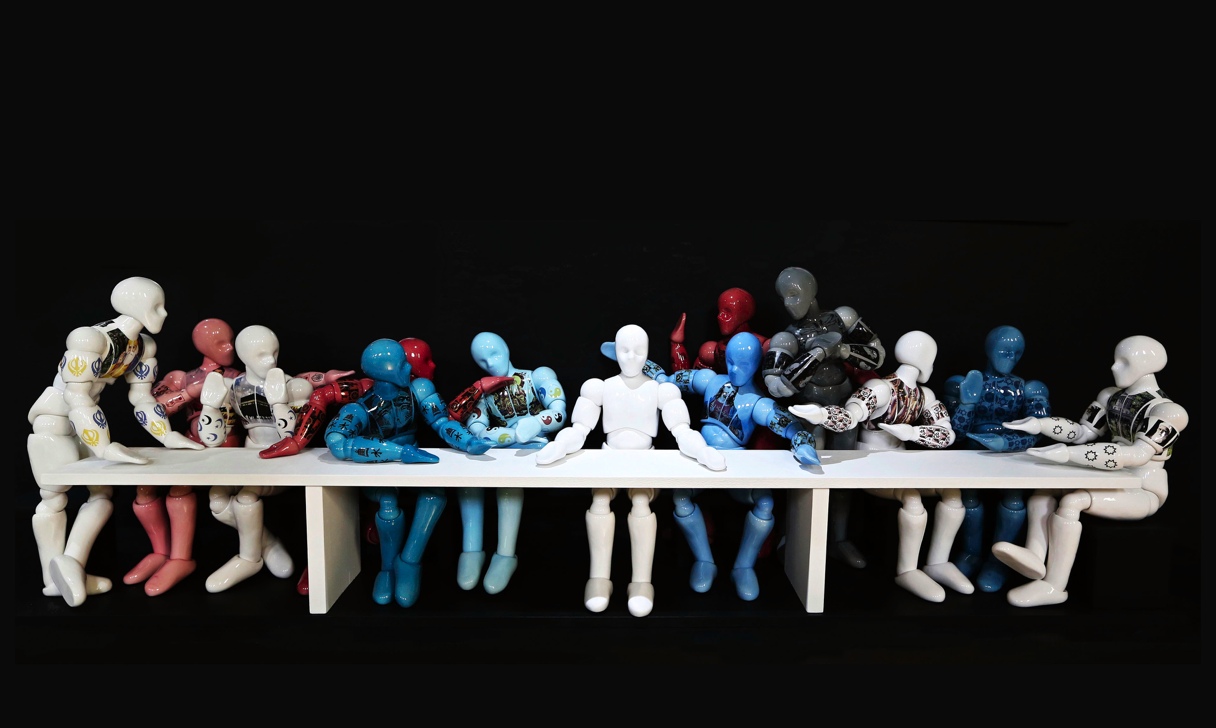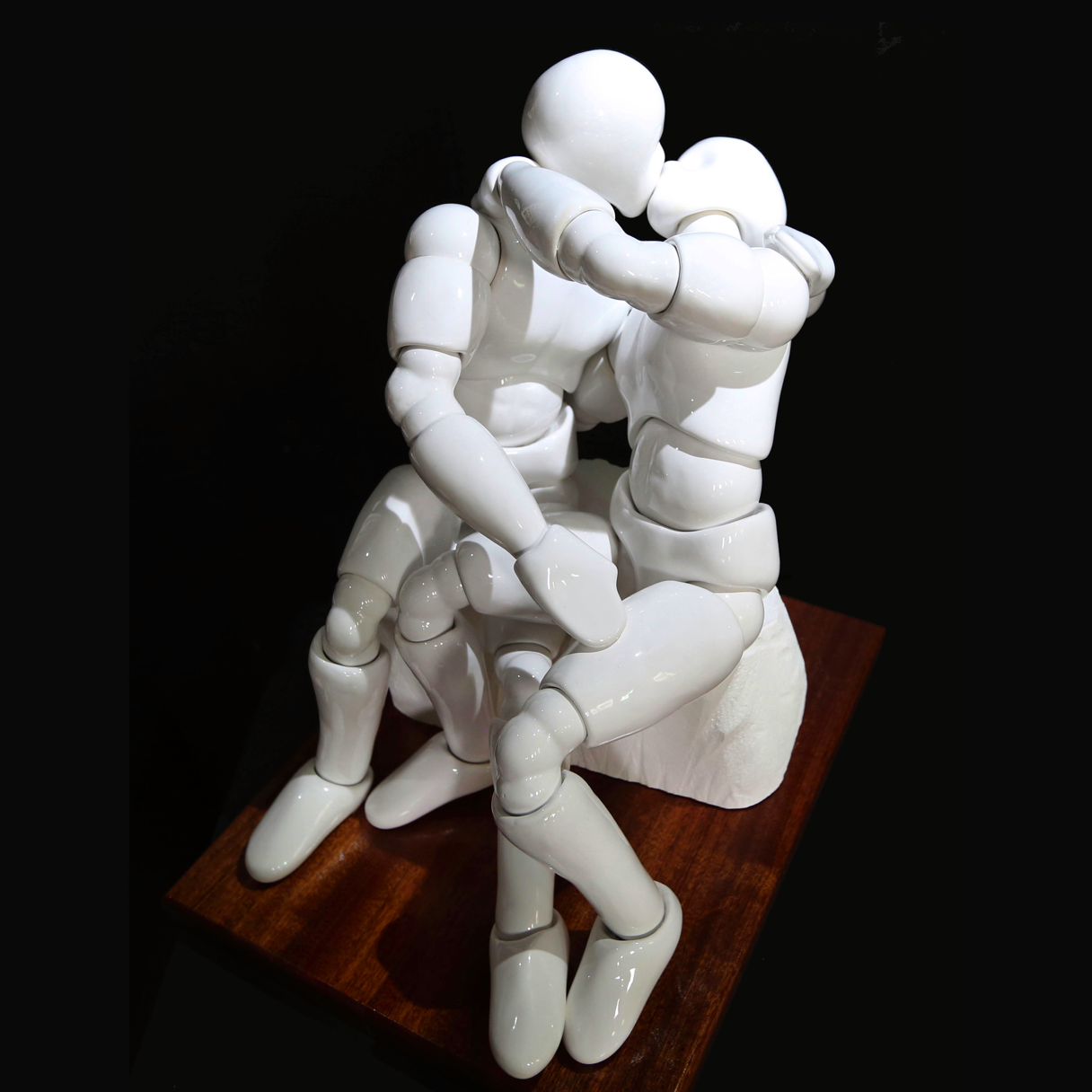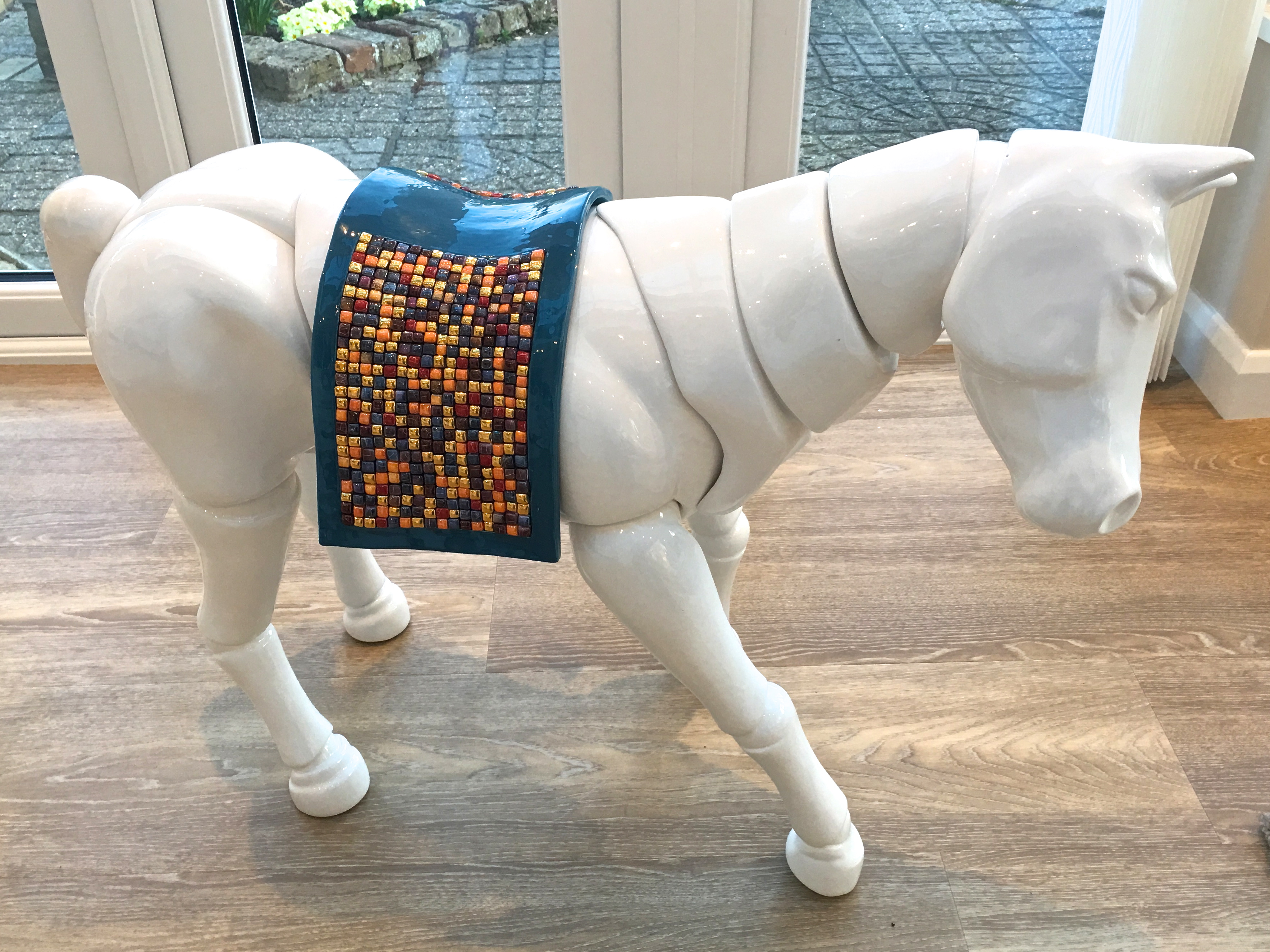 In the five years that David has been working as an artist, he has exhibited at Braxted Essex, Hatfield House and Mayfair London, including The Art Fair at the Truman Brewery.   He tells me of the joy and pleasure he feels in customers' faces when they purchase his works, as they hold the artwork like a baby and how happy it makes them.  Regularly selling smaller pieces, however he did sell the centrepiece of his solo show for £4,500.00.   We talk about other artists and concept art which is trending for a while now, nevertheless as with all art there will be a narrative.  David regularly visits galleries and exhibitions, often travelling abroad.  It takes his attention to a different level, and there is great creativity going on, he explains.  He noticed that in Hong Kong they have a different approach to art exhibitions.  It's a family day out, relaxed and enjoyed, whereas he thinks in the UK it's more stuffy middle class.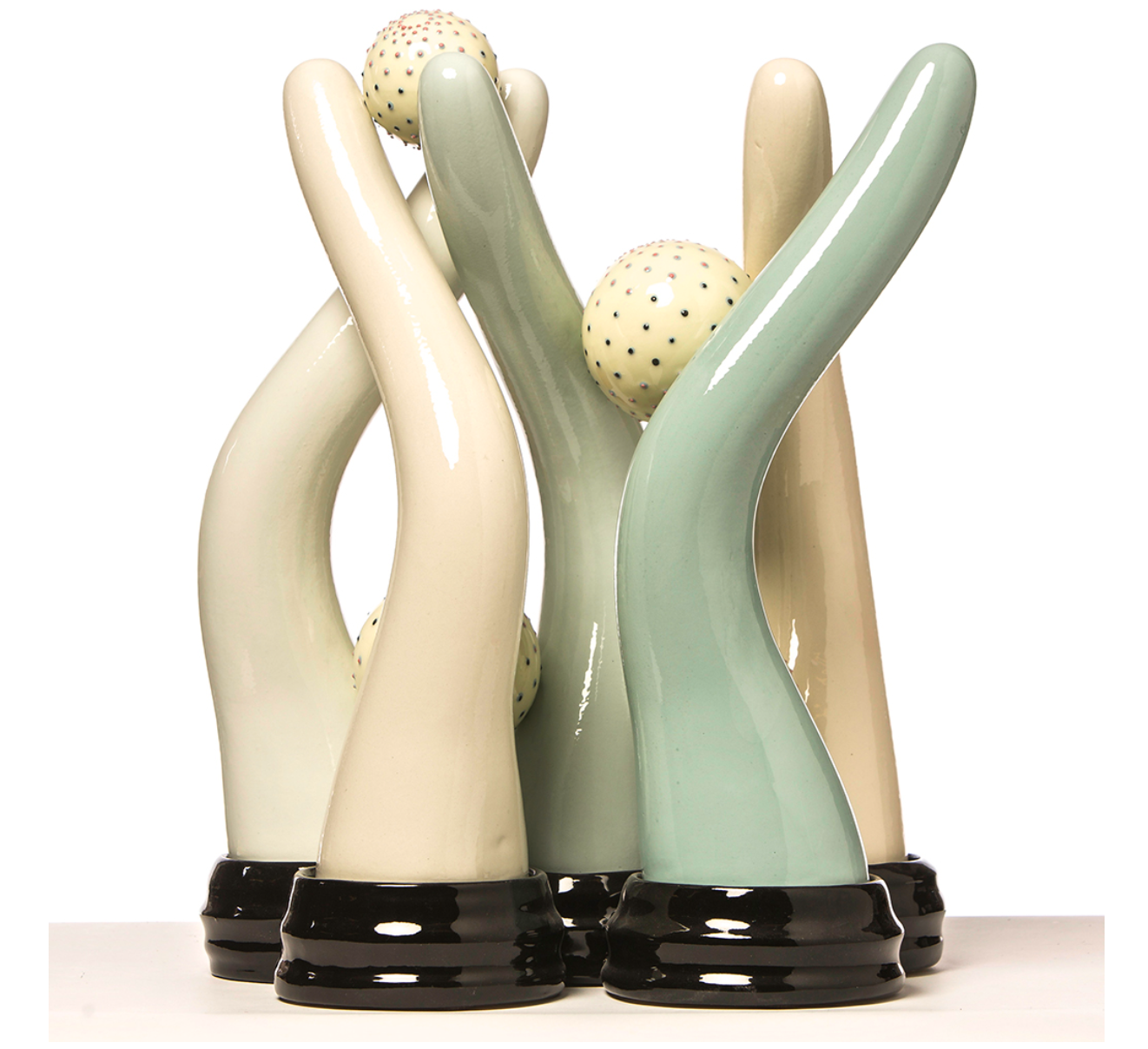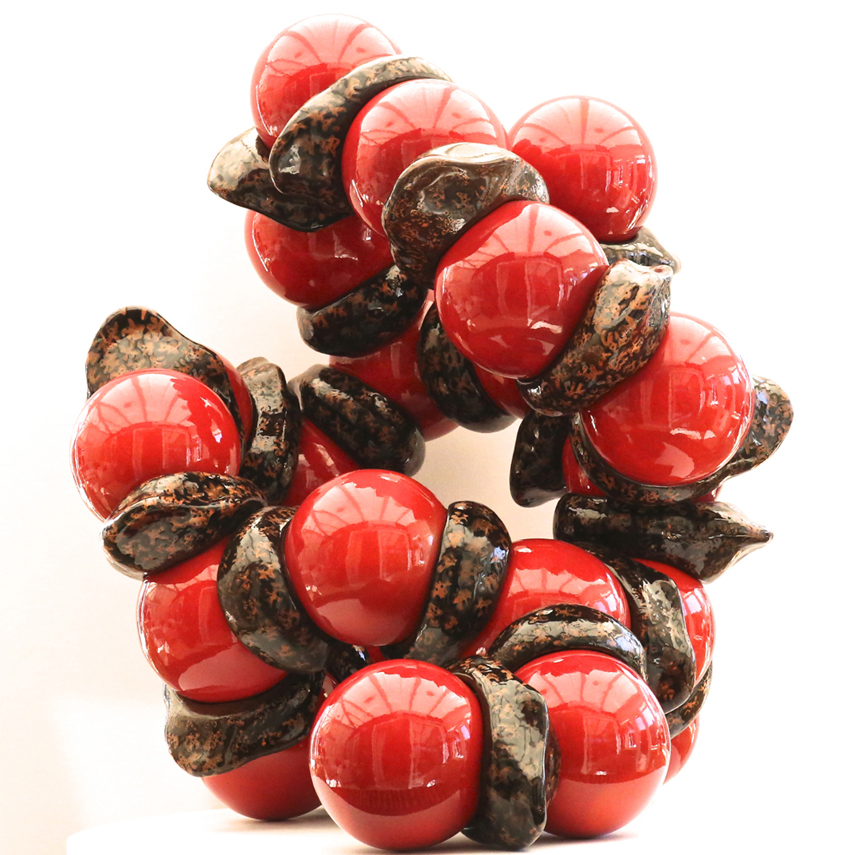 David is knowledgeable in every way, when it comes to artists from Grayson Perry to Jeff Koons and Tracey Emin.  Maybe it is time we felt more relaxed about art and creativity and that it isn't just about being part of an exclusive club, but about enjoyment and buying what you love.  David's work is contemporary in every way, after all his creativity had been lying dormant, we are in for a treat.  His three sons have all followed their father's footsteps, all of them are artists, a musician, a 3d artist and his eldest, an indie app designer who recently won a BAFTA  Breakthrough Brit award for a computer game. David may have been a business man raising his family, however creativity clearly being an essential part of who they are.
Interview: Antoinette Haselhorst