Ian Cumberland
Ian Cumberland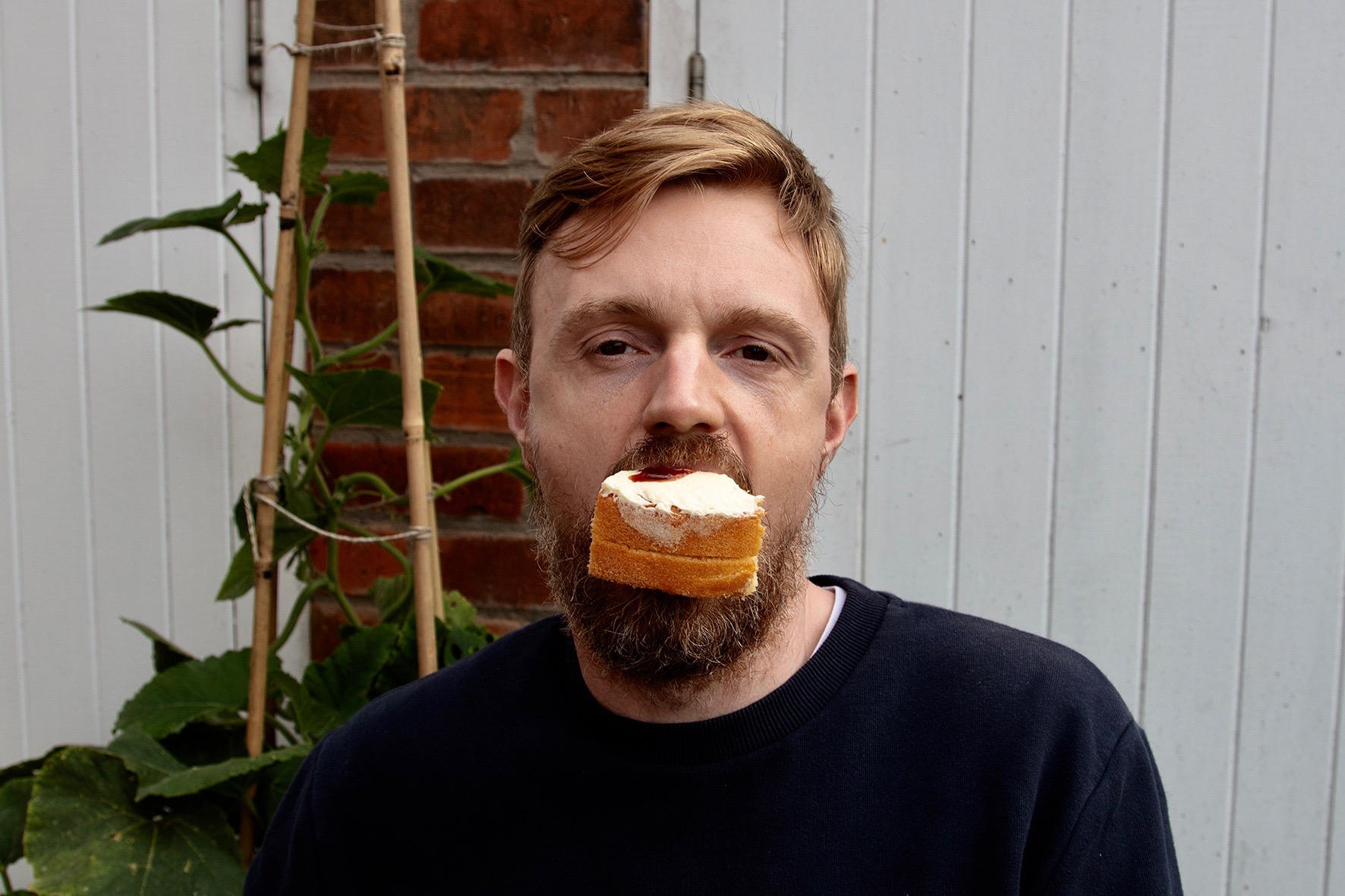 The first time I saw one of Ian Cumberland's paintings I was visiting the JD Malat gallery, in Mayfair.  I remember standing in front of this artwork, in the hyper realism of a blonde woman, seated with an old small television set behind her. I was transfixed as I stared at the artwork, embracing every aspect of the artist's representation. She was real, almost too real. I related to the narrative, I cared about her, because of the reality of a woman, with an almost desolate expression. Another person, a woman, joined me, and just as transfixed, we both gazed at the painting, we started to discuss how the artwork affected us, as women and the meaning and emotion it evoked in us. Cumberland's recent artworks communicate the reality of our existence, on how we are sold a lifestyle, in everyday innate objects, everything is sold to us, even beauty. Yet within the narrative of his art, he represents the hyper-reality of being human, with an almost a cruel eye, however it is this, that is so captivating, and yes, also beautiful.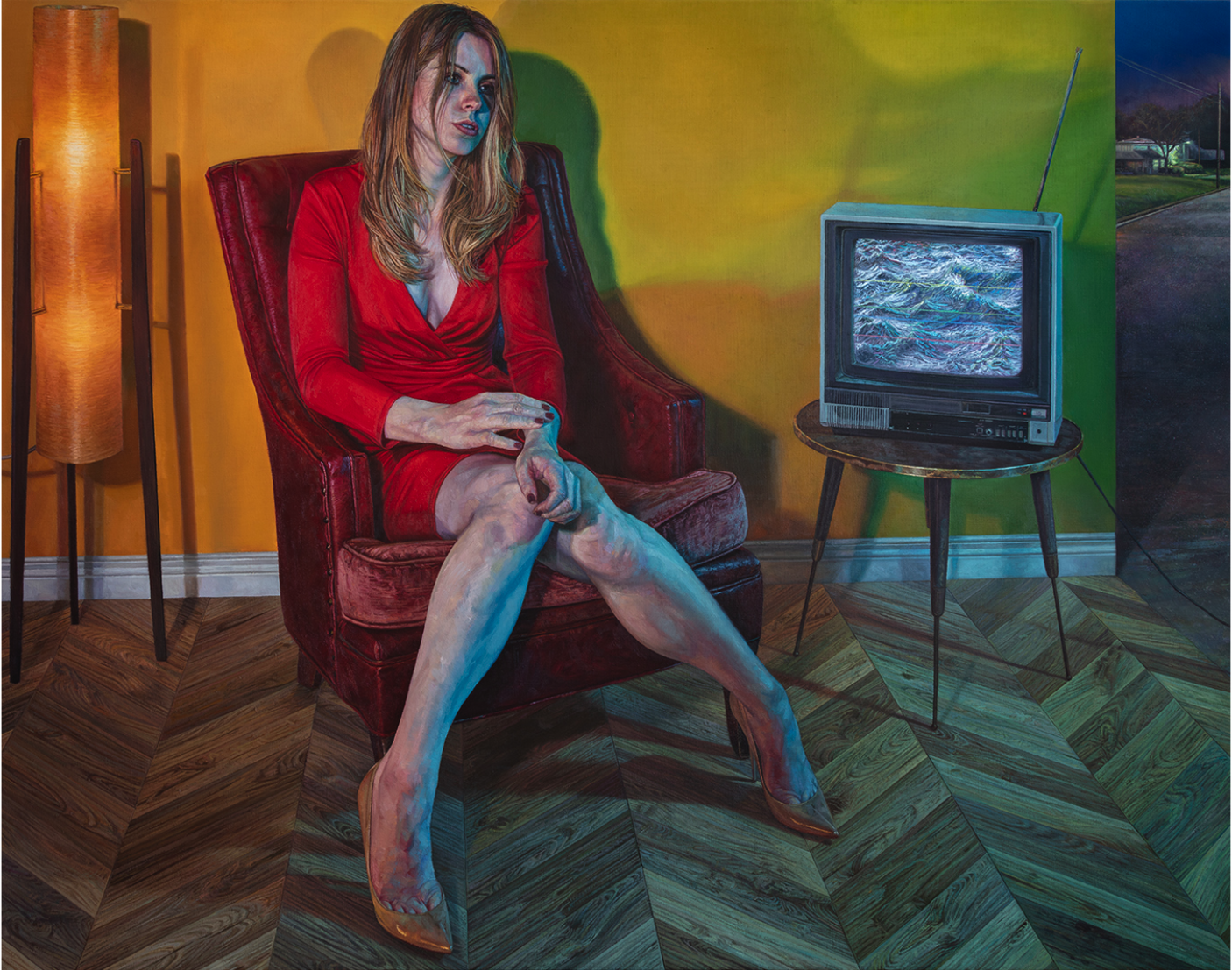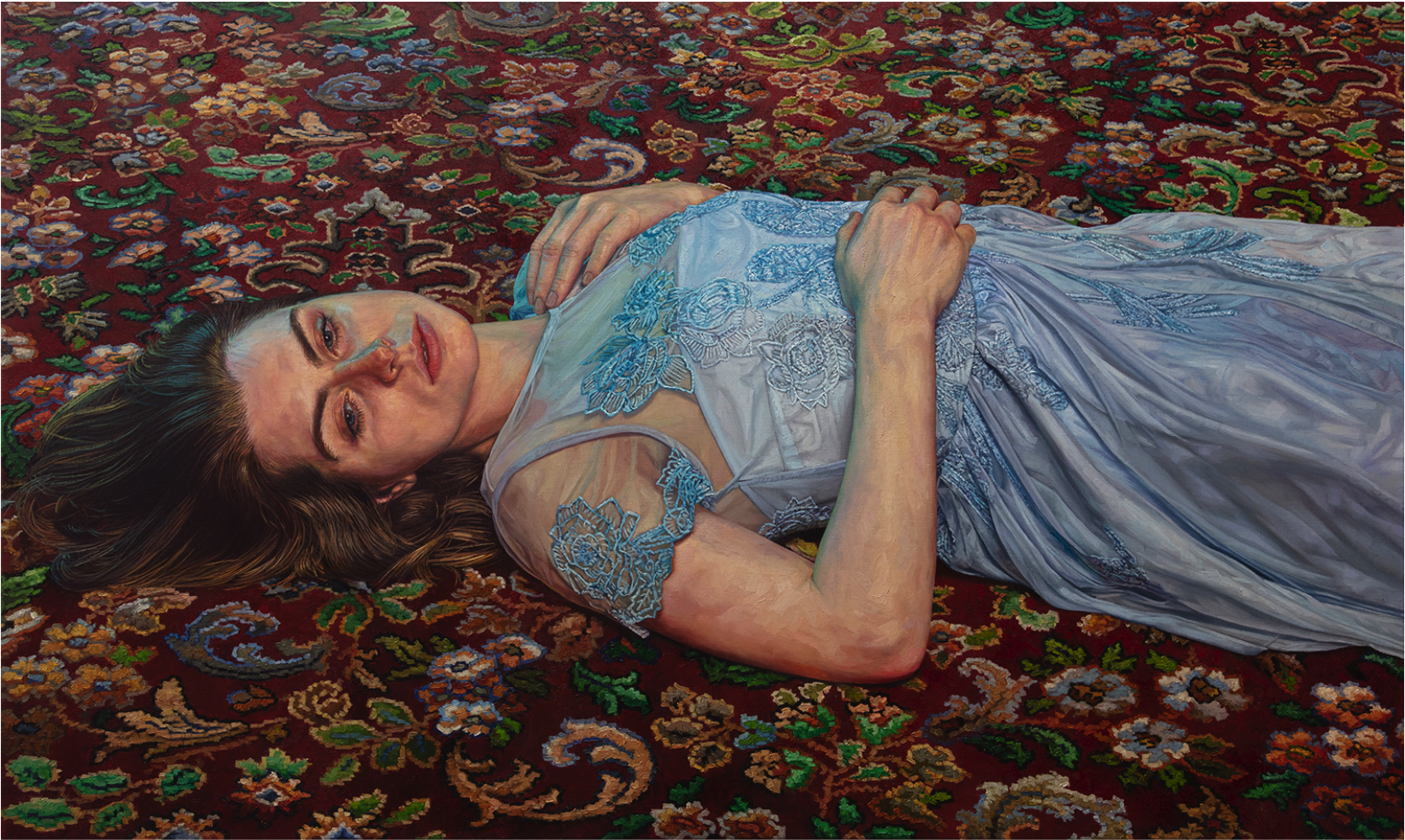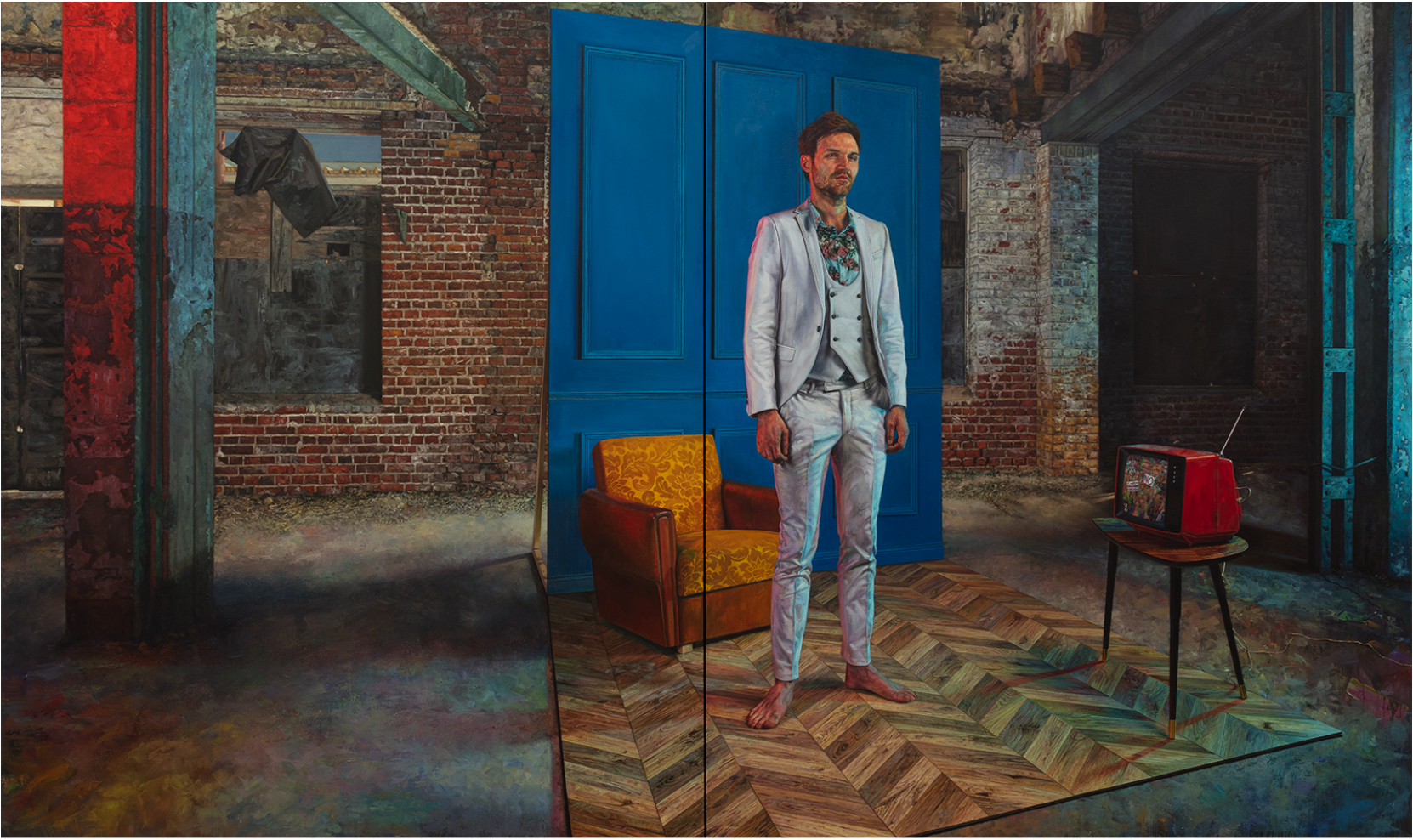 Born in Banbridge in County Down, Northern Ireland, where he was raised in the 80's, he tells me he never thought about being an artist, explaining that there wasn't much art around where he was growing up. His first introduction to it was in nightclubs; although he reflects on this, and recollects that he was always drawing in his youth. He was undecided about his career choice, his mother guiding him in the direction to attend the University of Ulster, to study fine art. He did attend, graduating with Honours and was awarded The John and Rachel Turner award, as the most outstanding student in his field. He was offered a place at Goldsmiths to do a masters, he shrugs when he tells me he didn't take the course, and explains he chose to start painting instead. Ian recently spent a year in Germany with his wife, they both decided on the idea to move to the country permanently, listing Berlin as an option, he talks to me about the powerful art scene in the country. He participated in a three-month art residency in Leipzig, and spent a year living and showing his work in the city. Back in Belfast, his international reputation is broadening.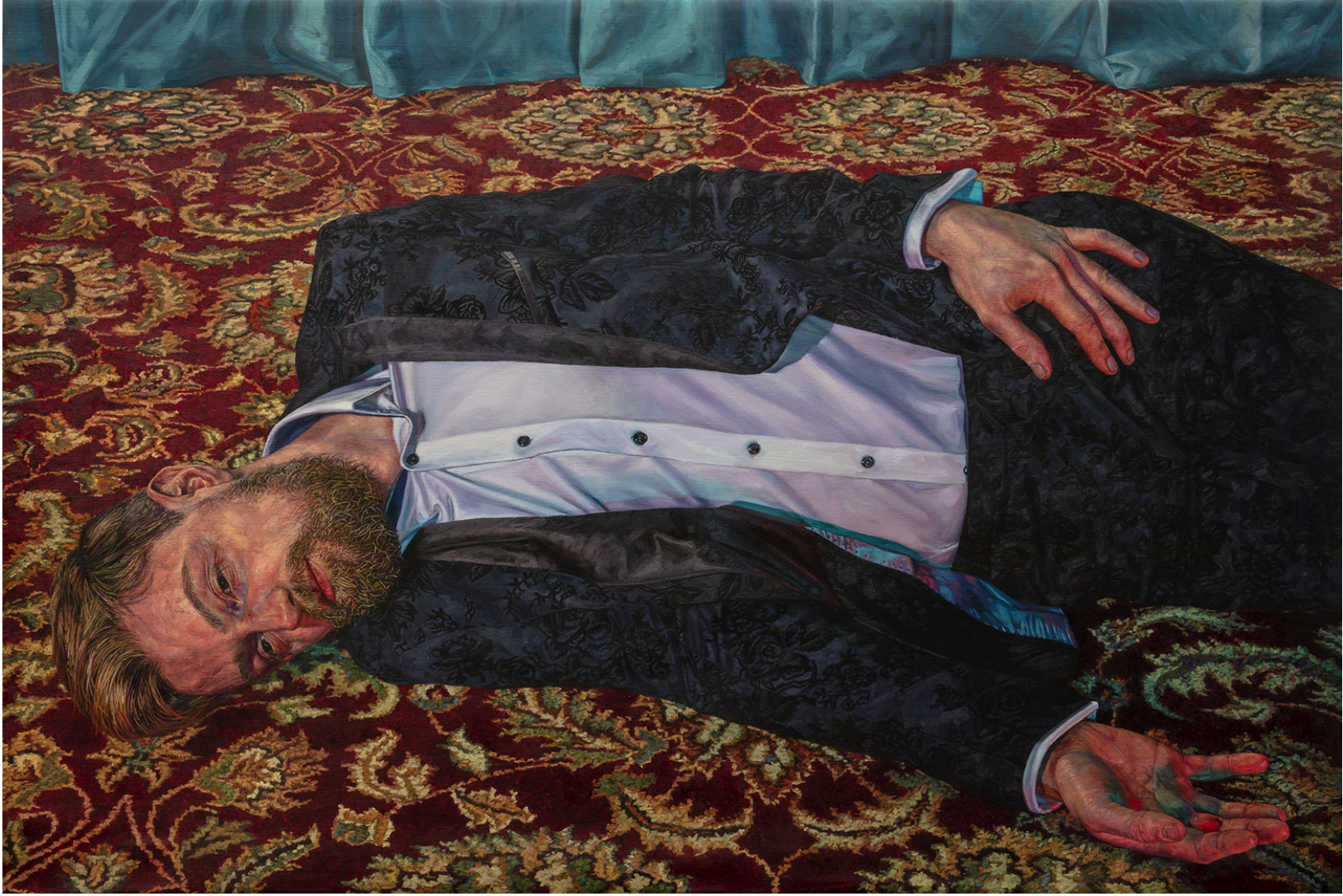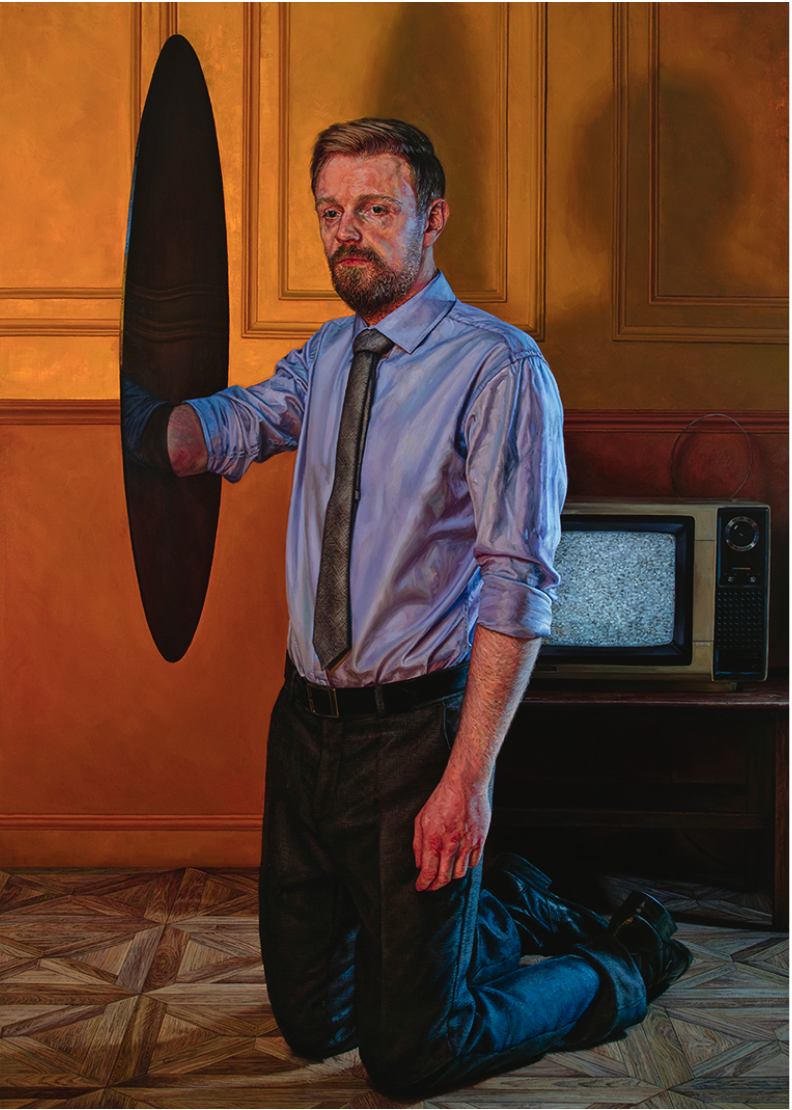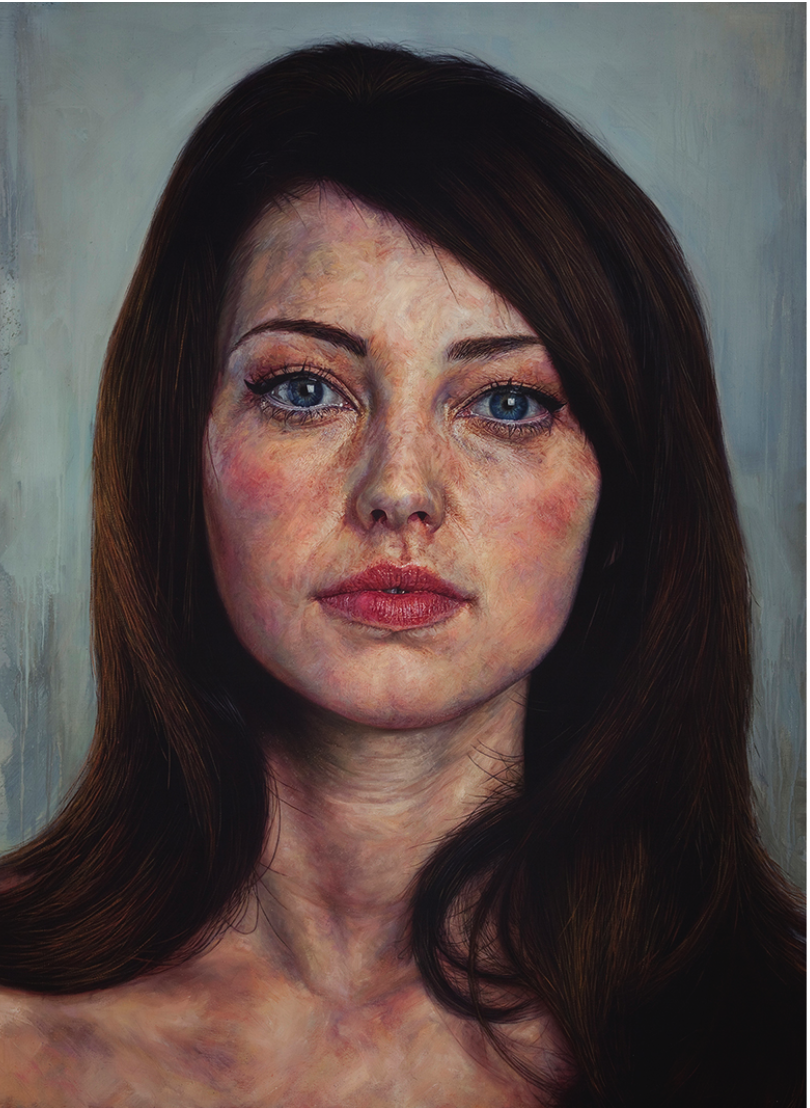 We discuss his unique technique as a figurative painter, he casually tells me that he didn't learn the technique of painting at university; that his degree was more conceptually driven. There was a lot of life drawing, but that he taught himself, he describes it as 'that he just has an eye' paying attention to Lucian Freud's skin tones, and how his style started smooth, then "went messy" looking at old masters works, he later softened his painting style. As these earlier breathtakingly accurate portraits will verify, capturing the detailed emotive aspect of his subjects. Winning third prize at the world's most prominent art award, the BP Portrait award in 2009. This includes his artworks displayed at the National Portrait Gallery, his portraits appearing every year, until 2015, including the exquisite self-portrait 'Sink or Swim'.  A solo show at the Royal Thread Gallery, winning KMPG Emerging Artist Award and then the Davy portrait Award in 2010. He describes himself as a stickler for detail, living in his own bubble and a feeling of stillness; describing his style as realism.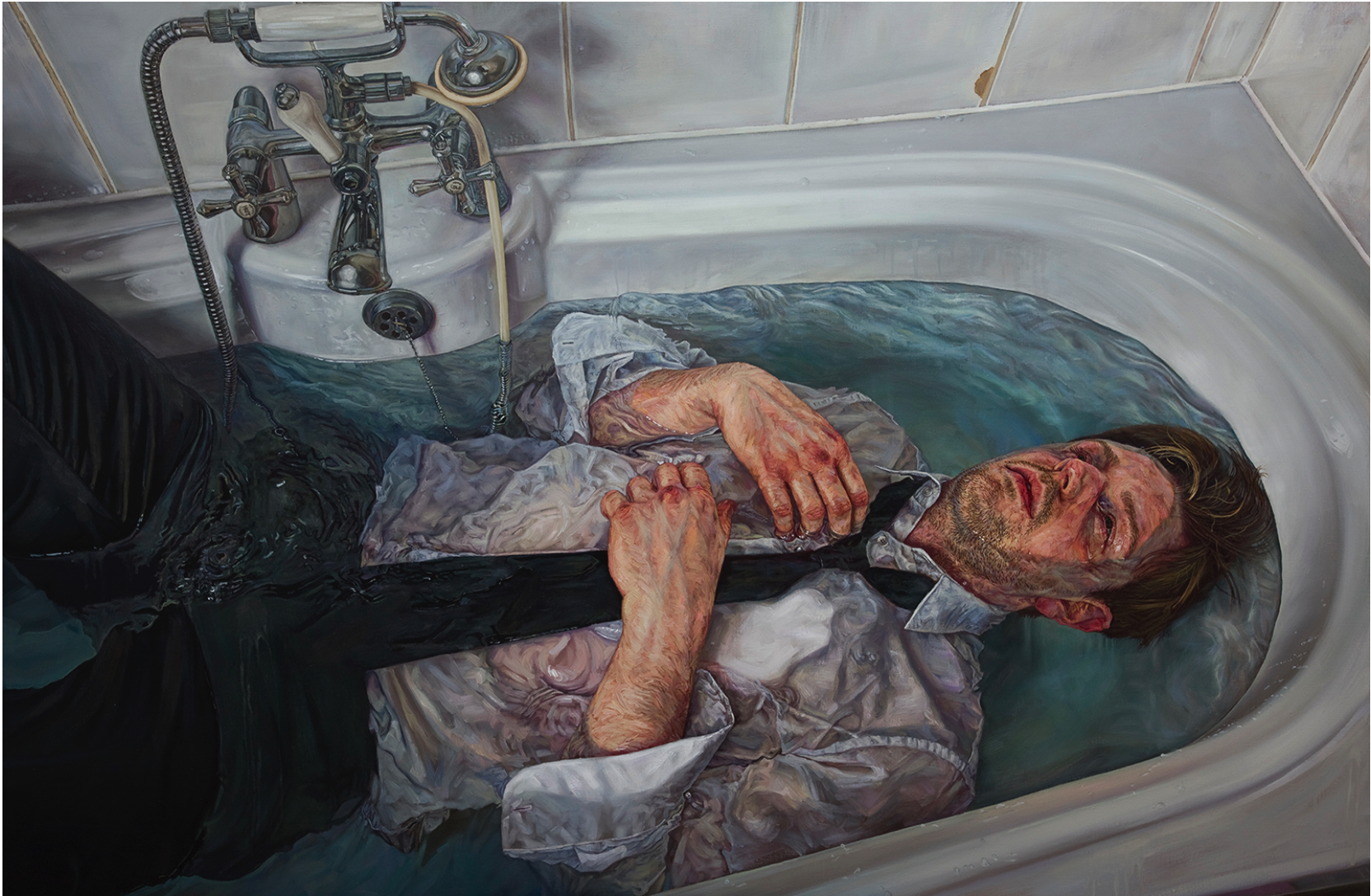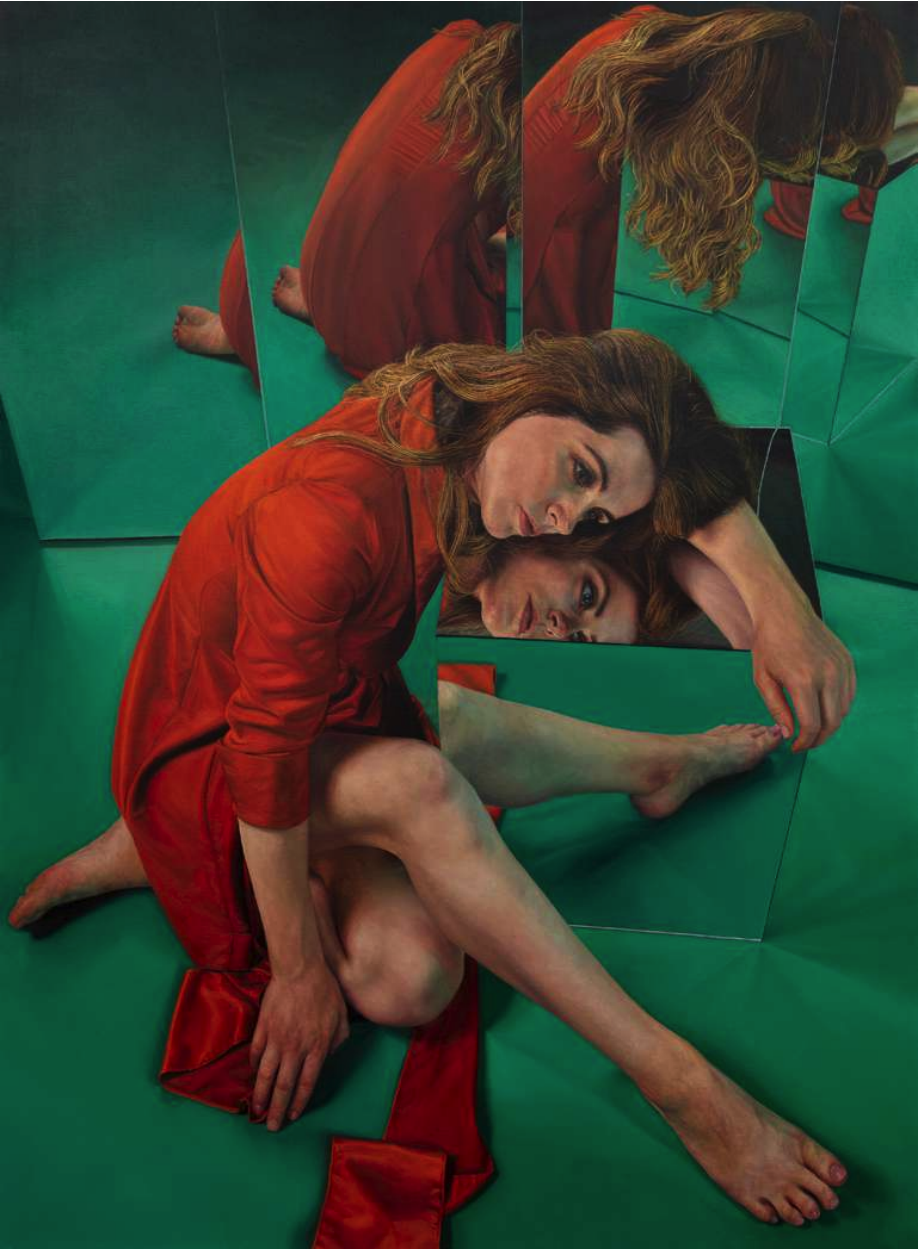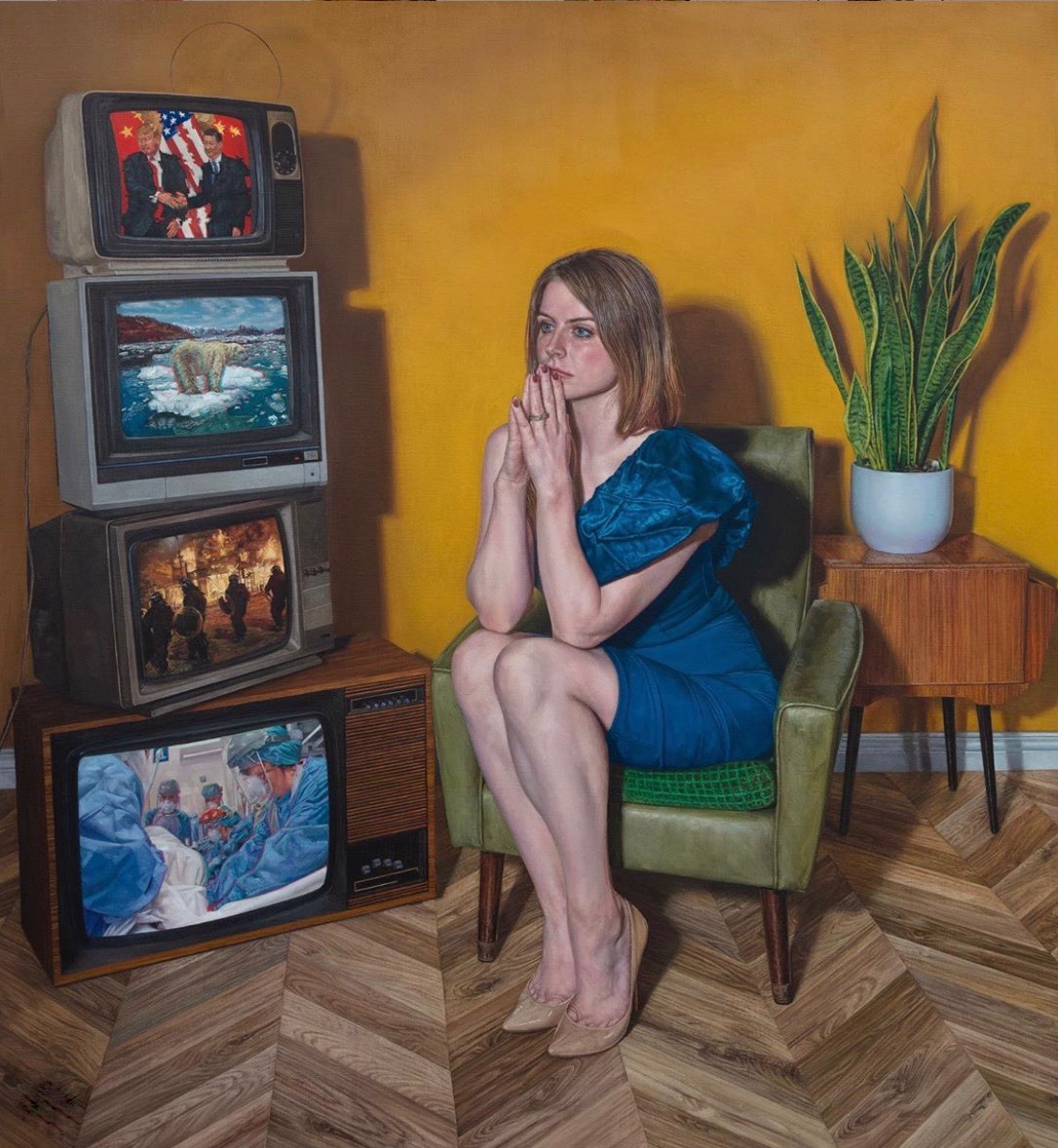 Painting portraits started to feel a bit meaningless to Ian, although he appreciated how it made his subjects feel. He wanted to paint, and this is when his appreciation for contemporary artists started, when he would often visit the Tate modern in London. Cumberland talks about injecting meaning into his portraits, as he is always watching the world. The importance to him, to have his work have purpose to him as an artist.  He started to conceptualise ideas, and create installations, almost like a theatre set, sketching his ideas, finding, props, models, costumes and creating his staged ideas, taking many photographs. "I would know when I had the right image, it was something in that moment and subtle in the face" Then painting, preparing everything from making the primer, measurements, weight and stretching the fabric himself. He paints with oil on linen, spending between five to eight weeks with each painting. The narrative in his realistic figurative paintings, have a highly charged emotive quality to them, as if entering the enigma of the other, exploring a conundrum. It's consumerism, whether it's a lifestyle or an illusion, the image can be generic, then he will try to deconstruct it, he reflects as he refers to a cultural value, "It is what it is, it's just paints on canvas" as he talks about unravelling the process and the illusion.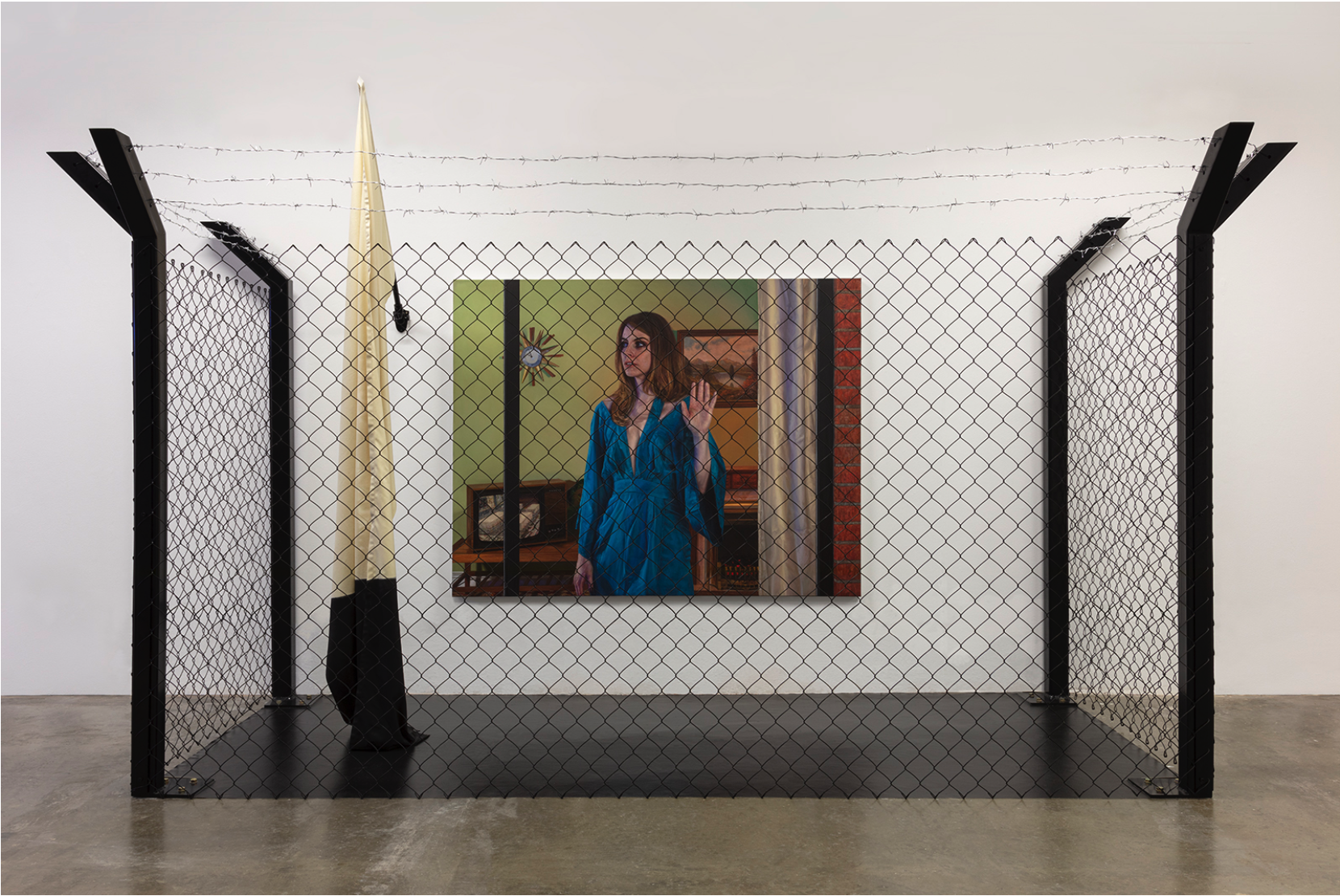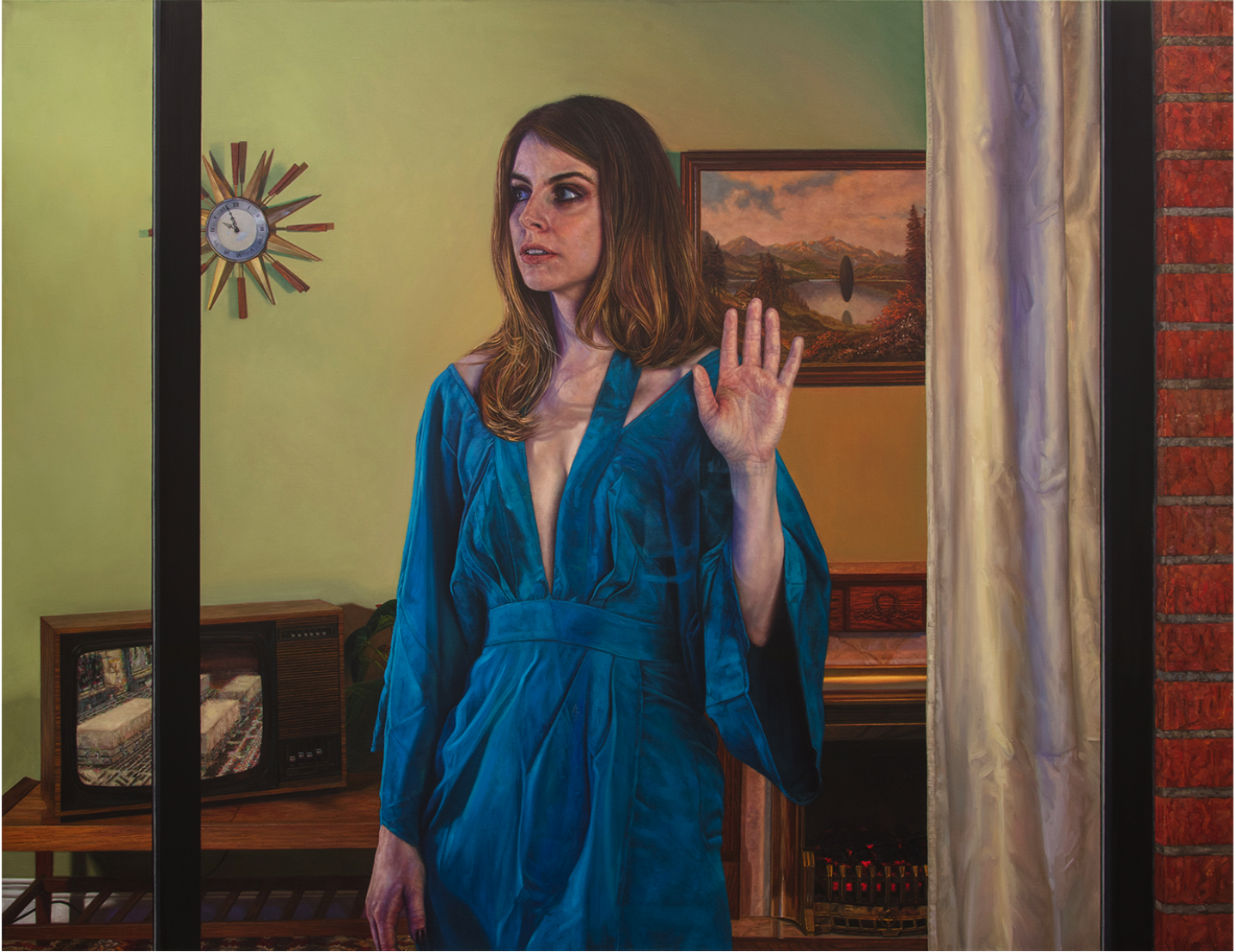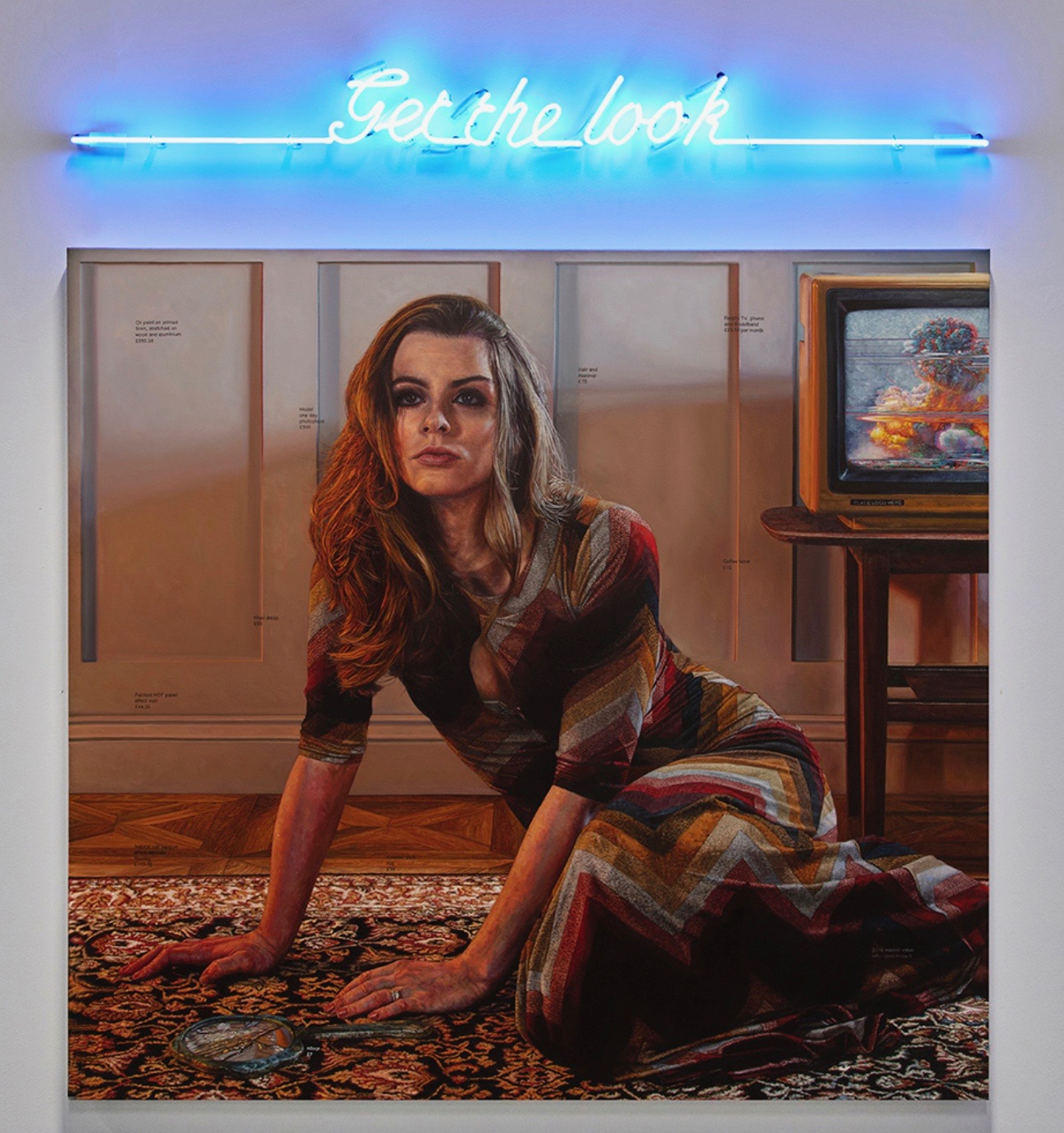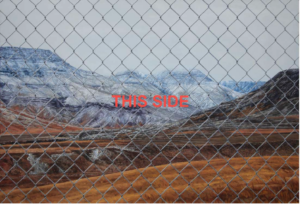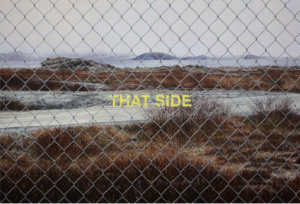 We discuss his inspirations, he references American fine art photographer Gregory Crewdson's dark cinematic narrations, and Phillip Lorca diCorcia's photographs of Hustlers in California. This film noir chronicle is evident in Cumberland's recent installation artworks 'Presence in Absence' his next solo show London. He references two of his artworks, 'False Flags' which illustrates the debate of misrepresentation; and 'Get The look' in neon, which narrates the value of the items in the set, the girl in her room in her bubble, with the television set as a portal to the real world. "We are always being sold this idea of free will, when actually everything is being sold to us" he explains.  Ian makes the comparison with being conscious in everything, and how ants just know what to do. However, he then makes a point that he doesn't want to preach or be hypocritical.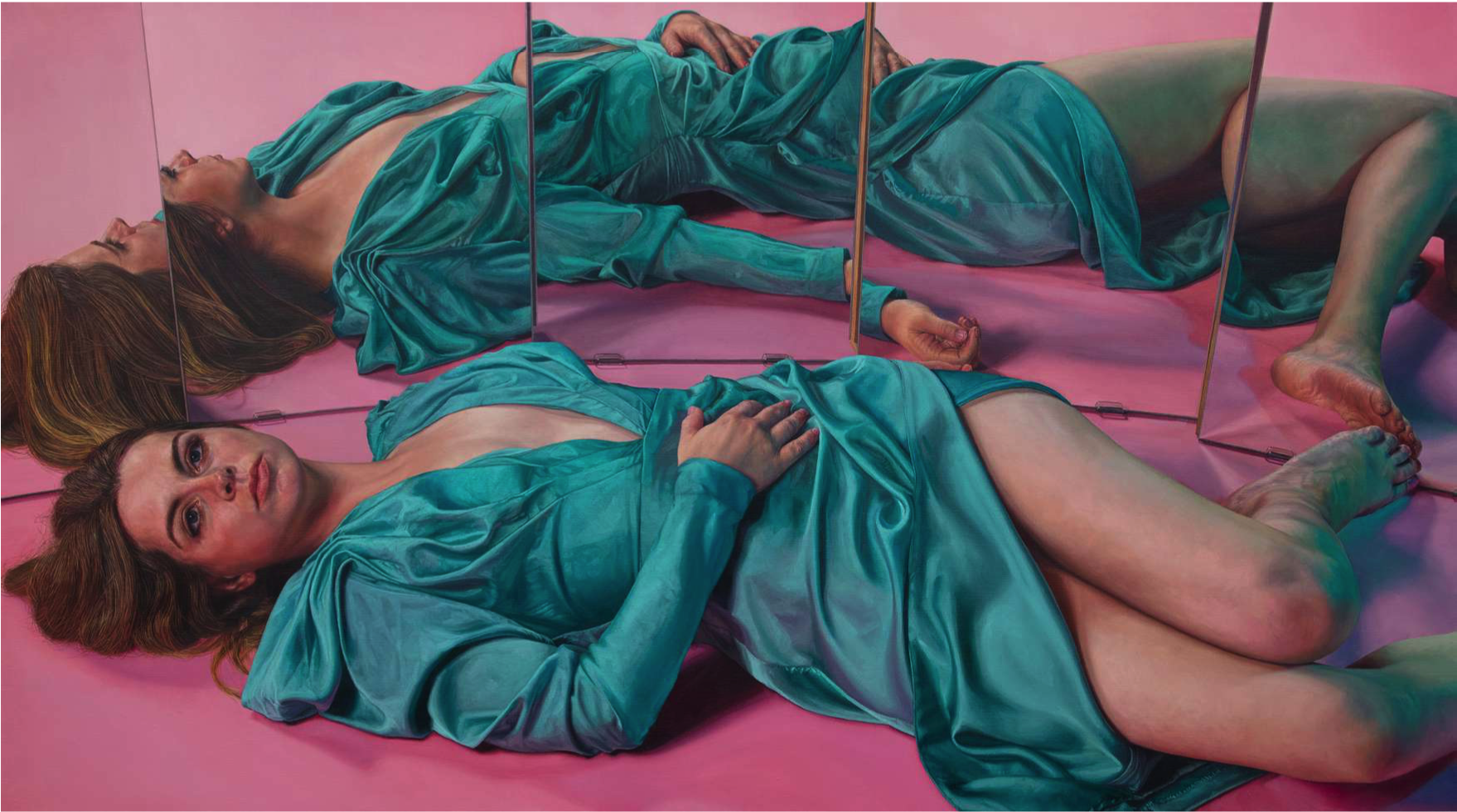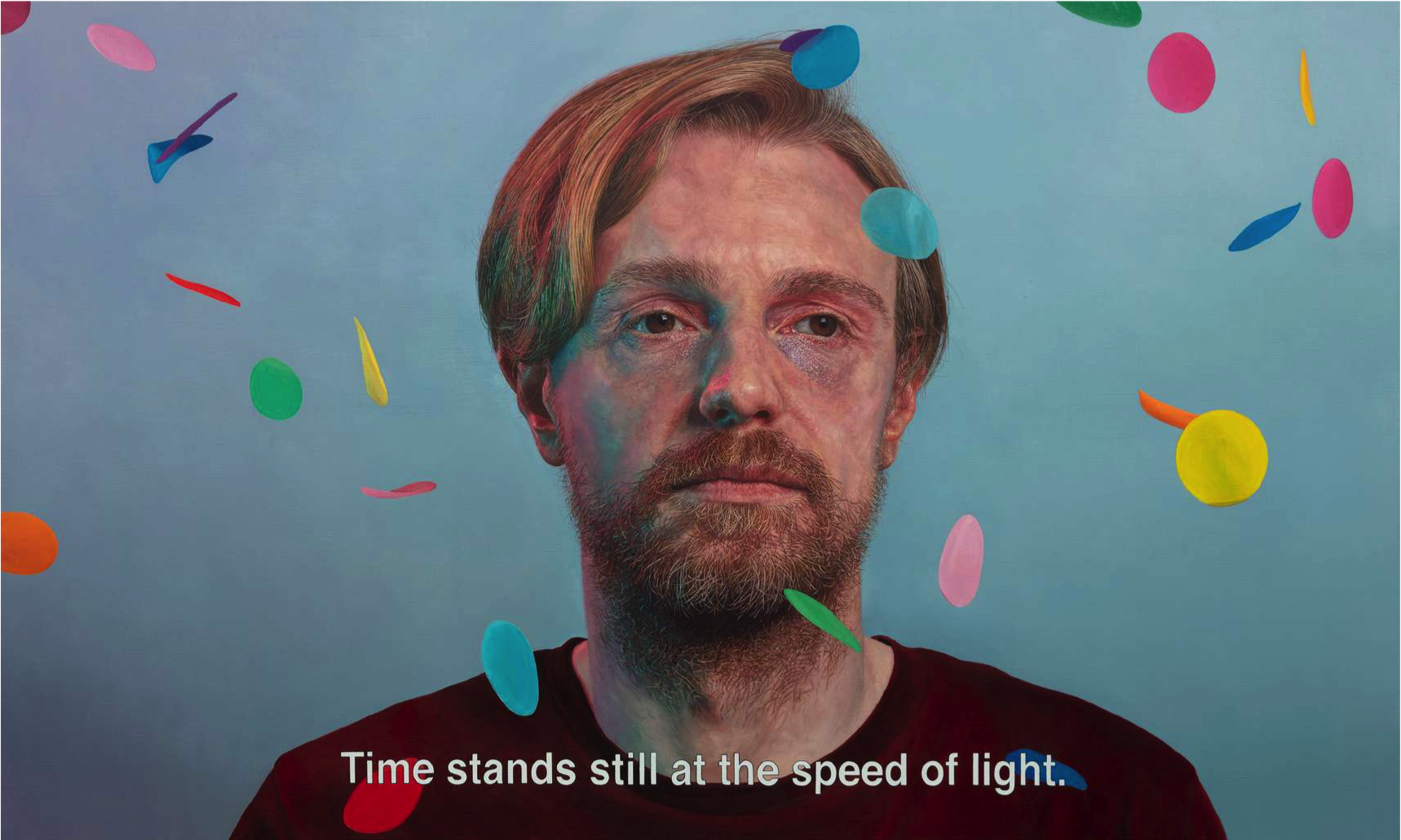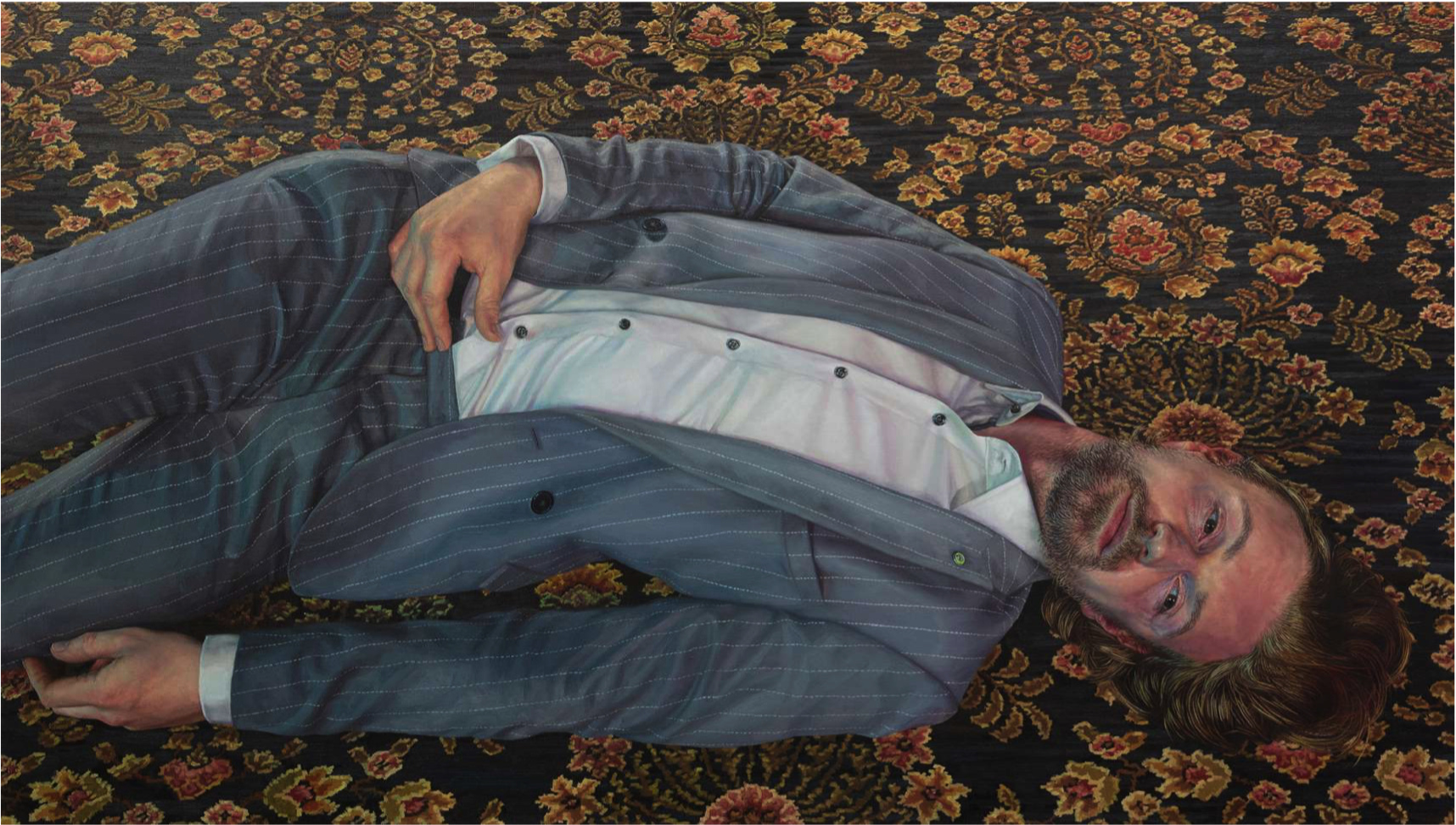 "Presence in Absence" starts at the JD Malat gallery, 7 September 2020 for one month. Just off Bond Street, the gallery is famous for showcasing contemporary art, in the heart of London. I am excited to see Cumberland's installations, his cinematic paintings incorporating neon and videos and transforming the elegant and spacious gallery into something quite unique.
Interview: Antoinette Haselhorst