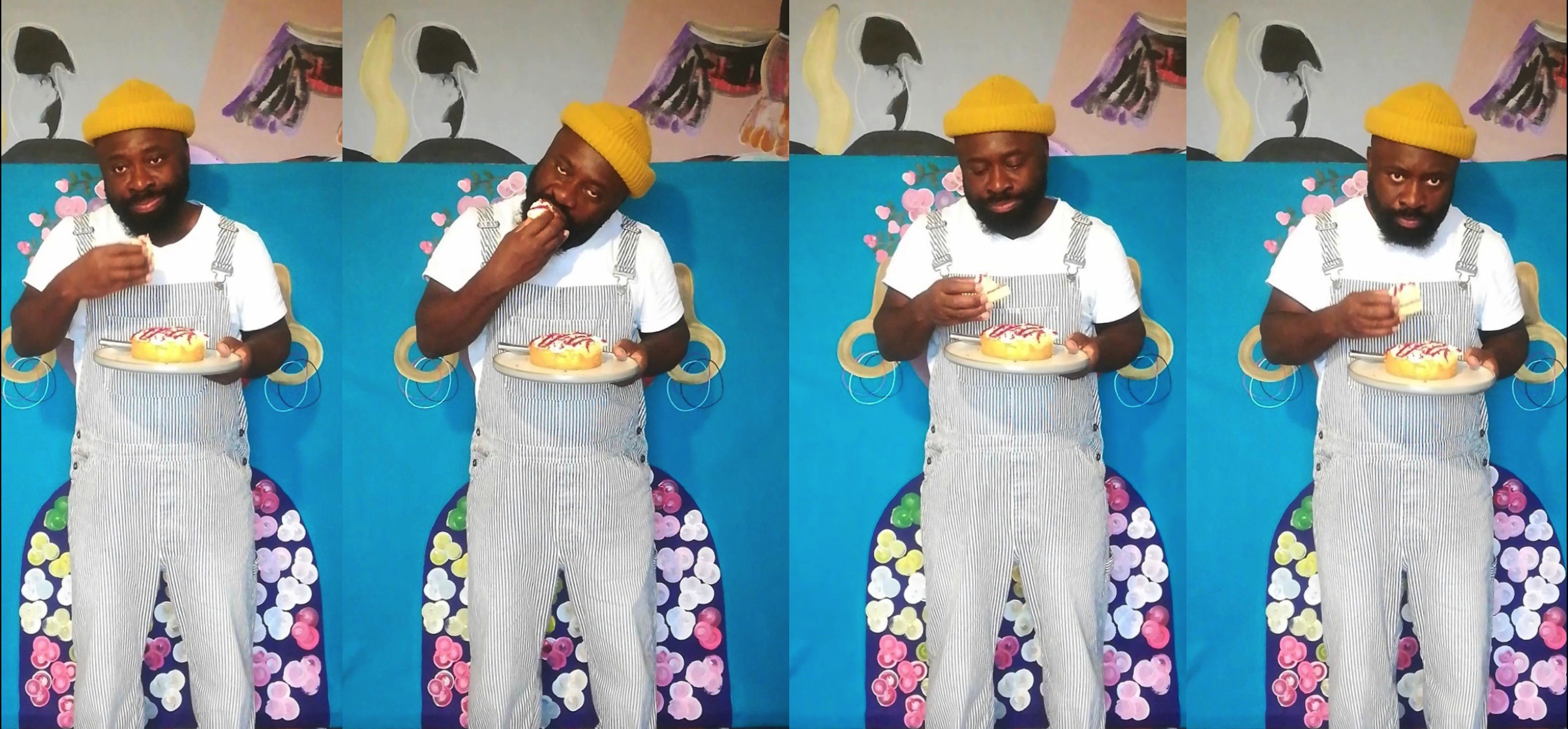 The striking work of this Ghanaian painter living in London, growing up amongst the influences of the ancient Akan art and artists, merging with the influences of graffiti art whilst living in New York City; fused with a strong appreciation of European figurative and surrealist artists. His paintings reflect a matriarchal energy, a combination of hometown traditions with a neo expressionist style. The vibrant acrylics of families, grandmothers and relationships painted in a luminosity of colour echoing a playful innocence. His artworks resonate the idea of a sunny disposition with a deep narrative and complex observations of society and humanity. Using the symbolisms of Kojo's west African cultures, referencing flowers, gods, fertility dolls and vodou symbols, his work communicates the central aspect of living in this century. Sometimes revealing a more serious and sinister spectrum of what it is to be human. A planet interconnected through the internet with information freely available, globalisation of mixed cultures and influences, but a divisive society fraught with disunity. Looking at the vibrancy of Kojo's work, it is surprising when he reveals how shy he actually is and that being the centre of attention is hard for him. "You can hide behind your art or on social media" he explains.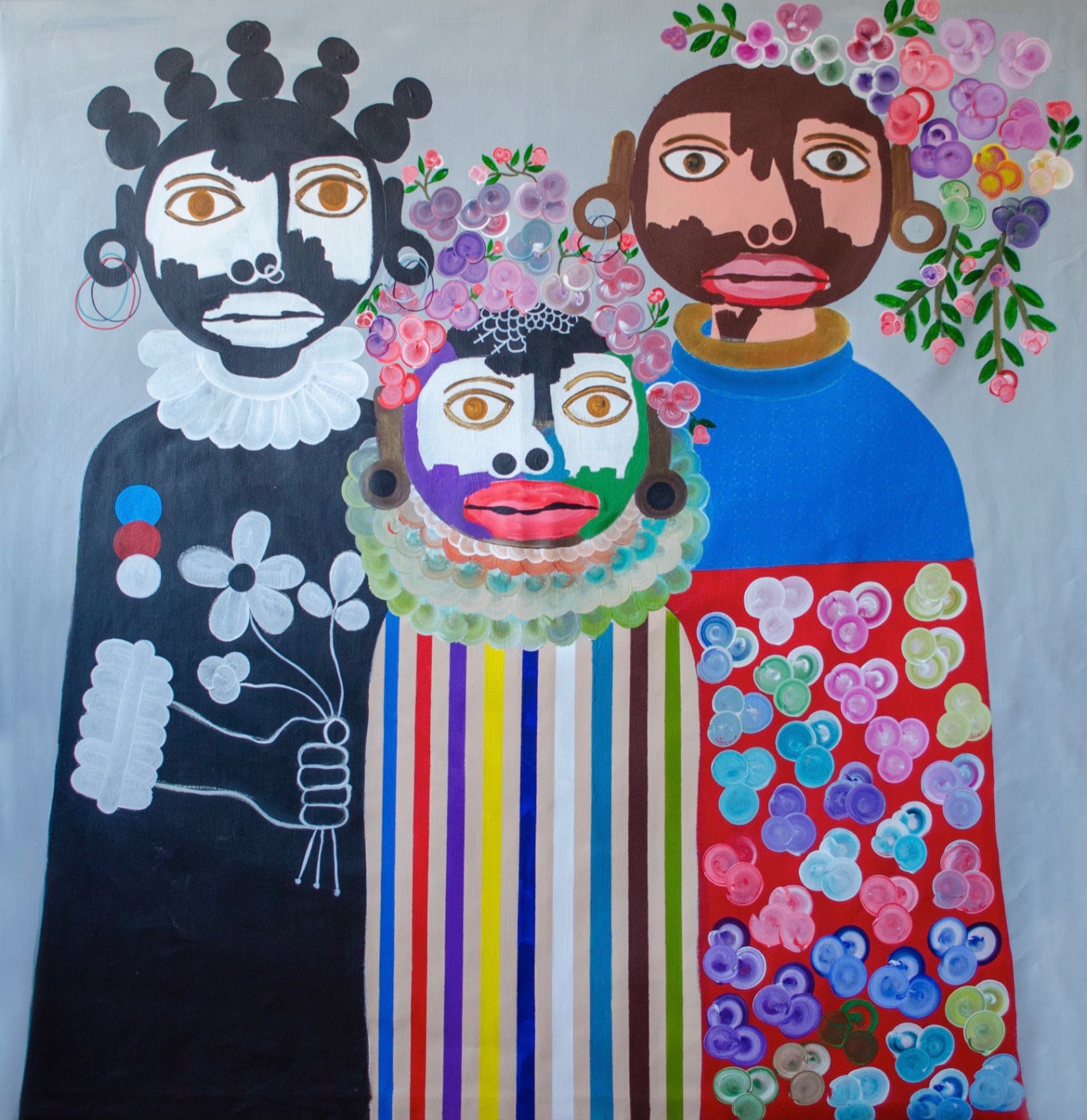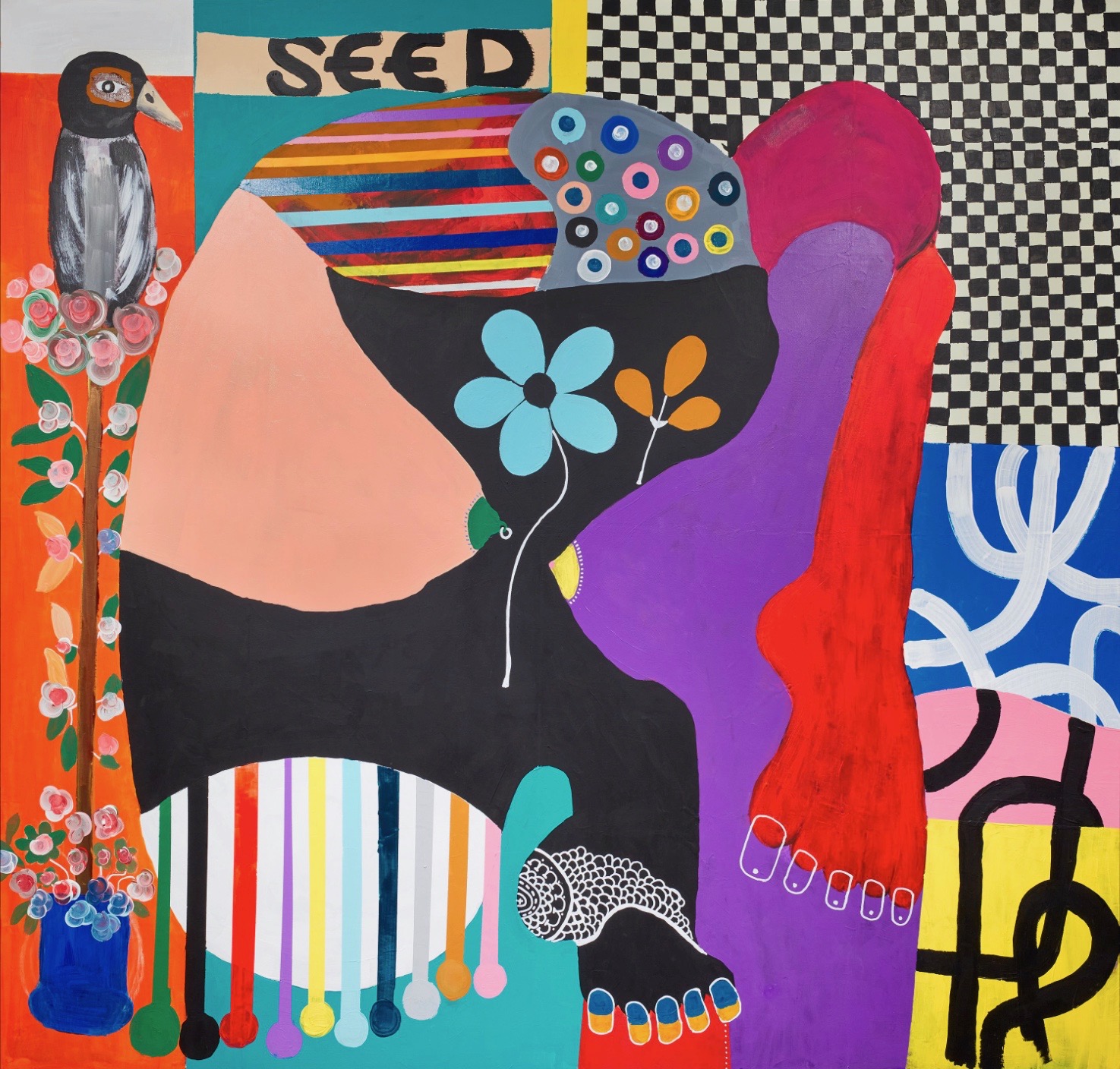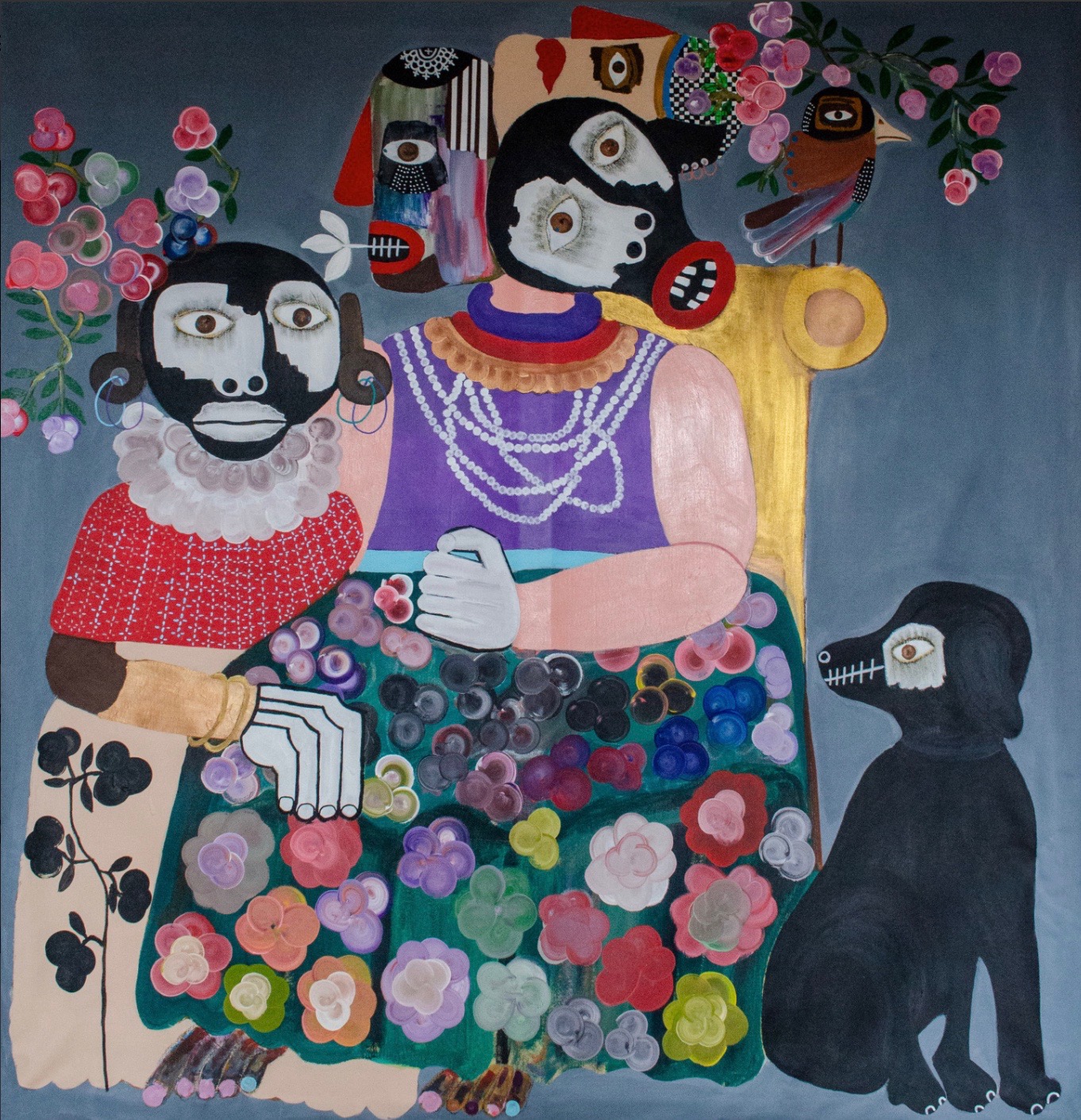 Kojo tells me about growing up in Ghana, his grandmother a traditional and natural healer. His mum a Jehovahs Witness, which gave him and his younger brother the chance to travel a lot when he was growing up. Kojo talks about his rebellious tenacity at school, attending a strict boarding school in Ghana and how he loved illustrations and drawing cartoons; his teacher disapproved, they wanted him to illustrate conventional figures. "Art historians, tell you that your style is similar to someone" Kojo emphasises and they try to mould you to be someone else. When he reached his late teens, he immigrated to the United States to continue his education, becoming a self taught artist, living in New York, working with the graffiti artists of downtown Manhattan. How the influences of American contemporary art, in comparison to the Europeans tastes and how this affected his view of art. After returning to Ghana as a young man, he eventually decided to settle in London. Marfo describes his observations of how British galleries in the late 90's were interested in more conservative and commercial European art and afraid of contemporary art. "When social media blew up" he noticed the rise of the contemporary art scene in the UK he explains, which had been popular in the US in cities like New York, who were the frontrunners of Pop Art in many ways he tells me. This is when he believes the UK was introduced to this type of contemporary art, with artists like Jean-Michel Basquiat and Keith Haring.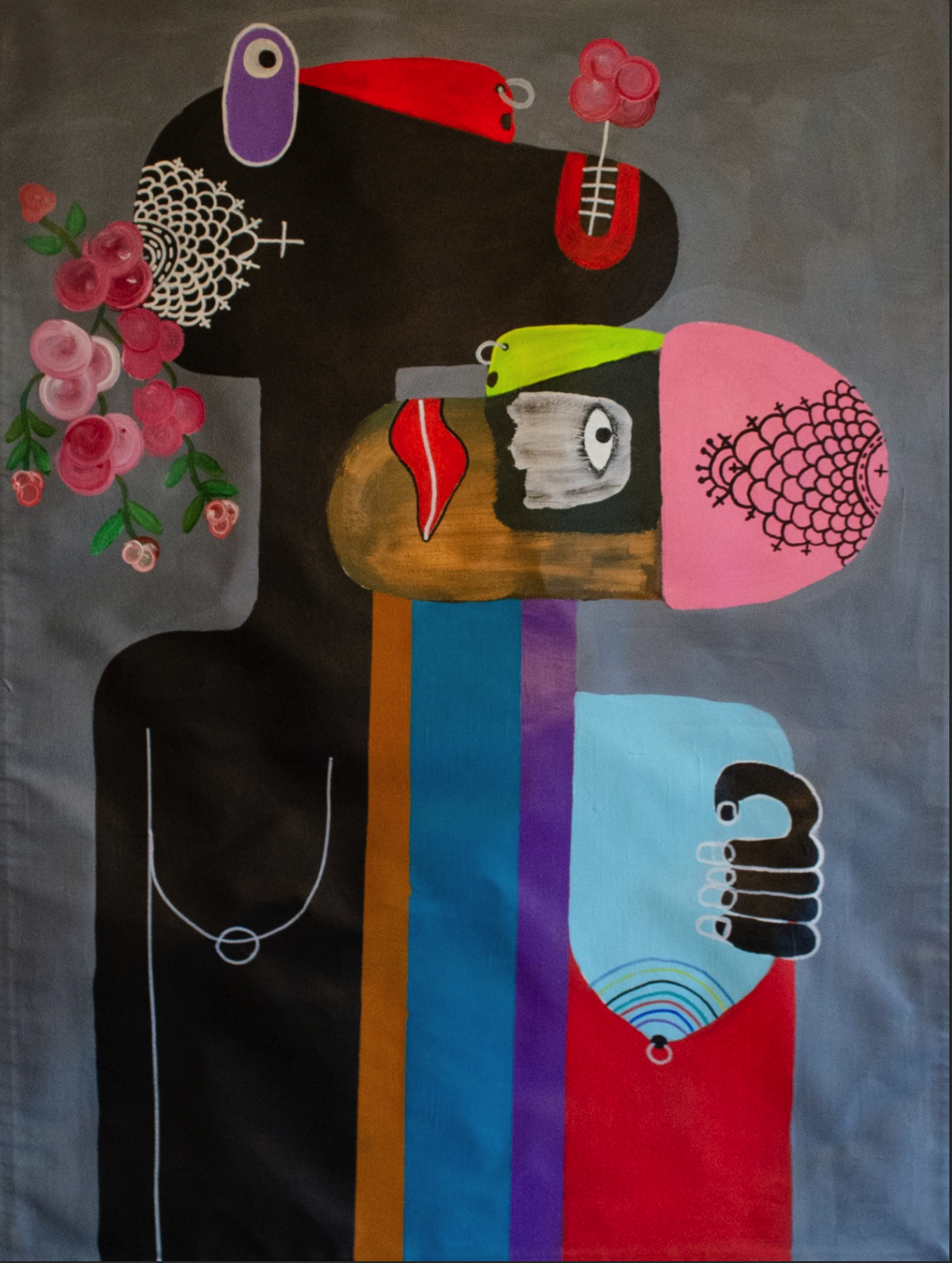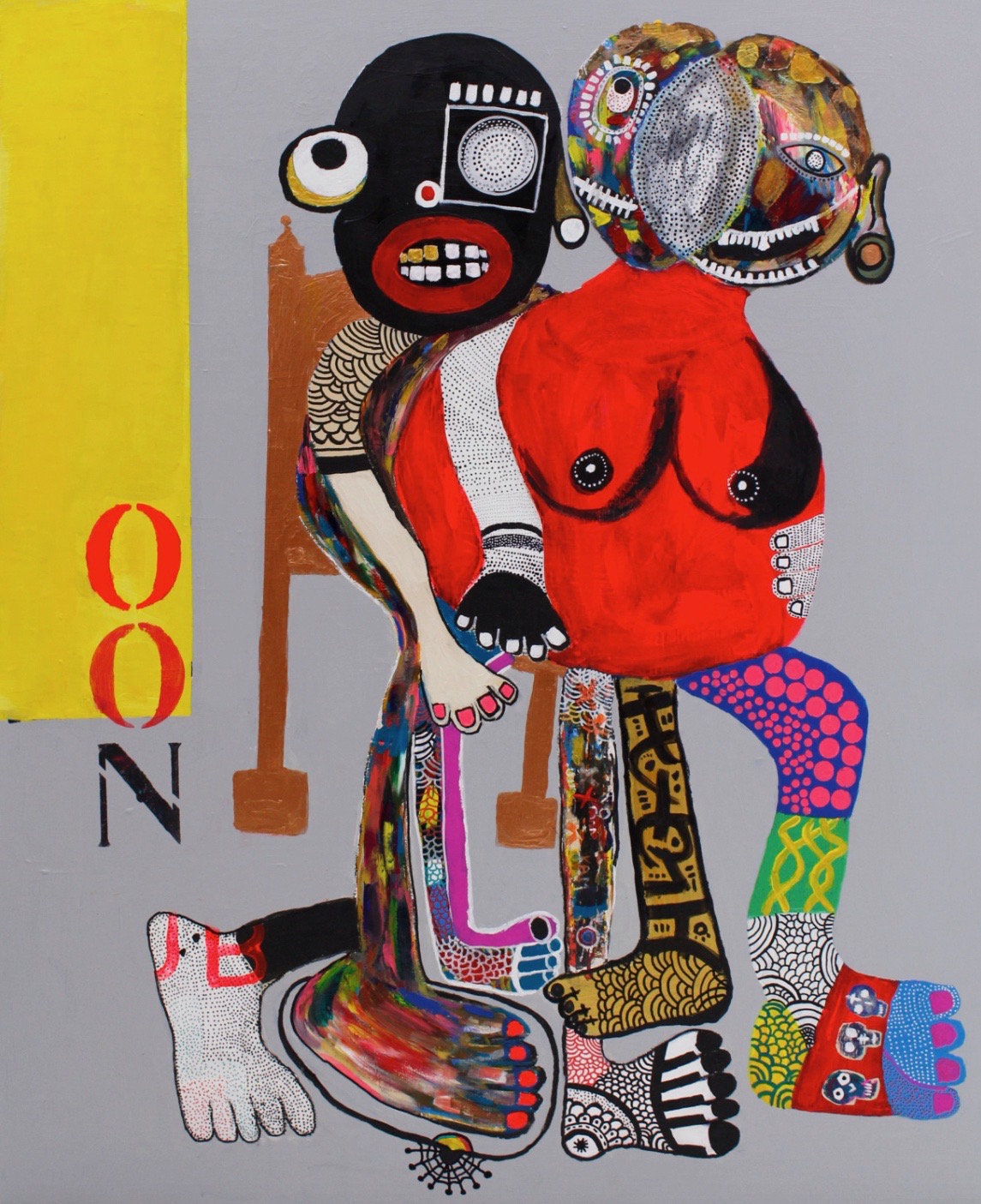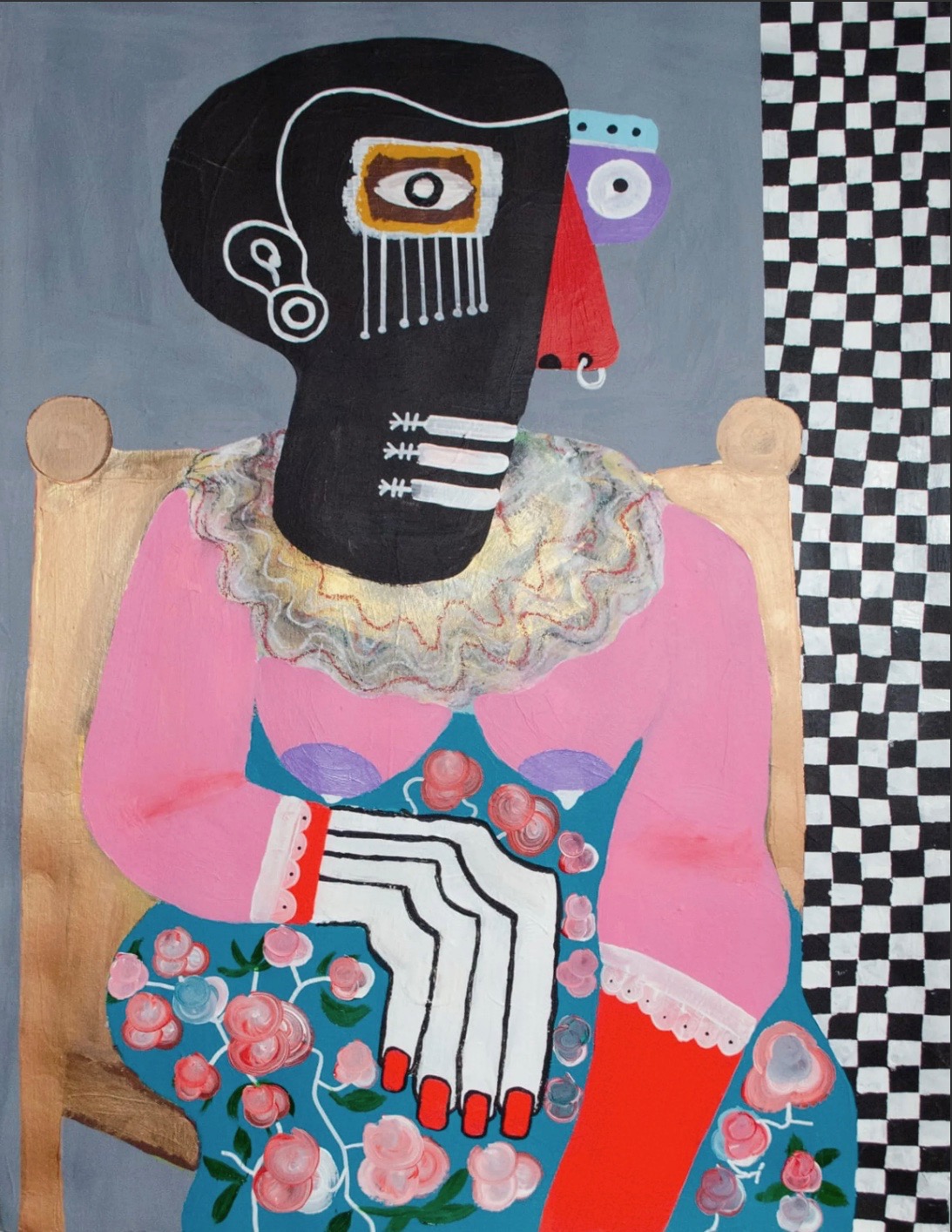 Although Marfo has been painting most of his life, he only began to take his art seriously after the birth of his son in 2008. He describes his earlier work as more drawings, painting mostly in black and that he would sell his artworks at markets in London such as Brick Lane Market. His work later has been exhibited internationally in Paris, Tokyo, Amsterdam, New York City, Barcelona and London. However he was split between taking his art seriously or looking for that proper job, he tells me with the smile of irony. His past experiences with galleries pushing him to imitate other artists, rather than developing his own style. It was the advent of social media, Kojo explains which helped him distinguish his style and market his work. However it was his girlfriend who applied on his behalf, on the last day to the open call for artists with the JD Malat gallery. When his phone rang with "number unknown" he was hesitant to answer. Kojo emphasises his delight when a young woman's voice from the gallery informed him that he had been selected. This included his artworks with other represented artists exhibited at the JD Malat gallery. Kojo recalls speaking to the CEO; Jean David Malat probably one of the most influential art dealers in London and how during a conversation, Jean-David inspired Marfo to keep doing what he is doing and self expressing.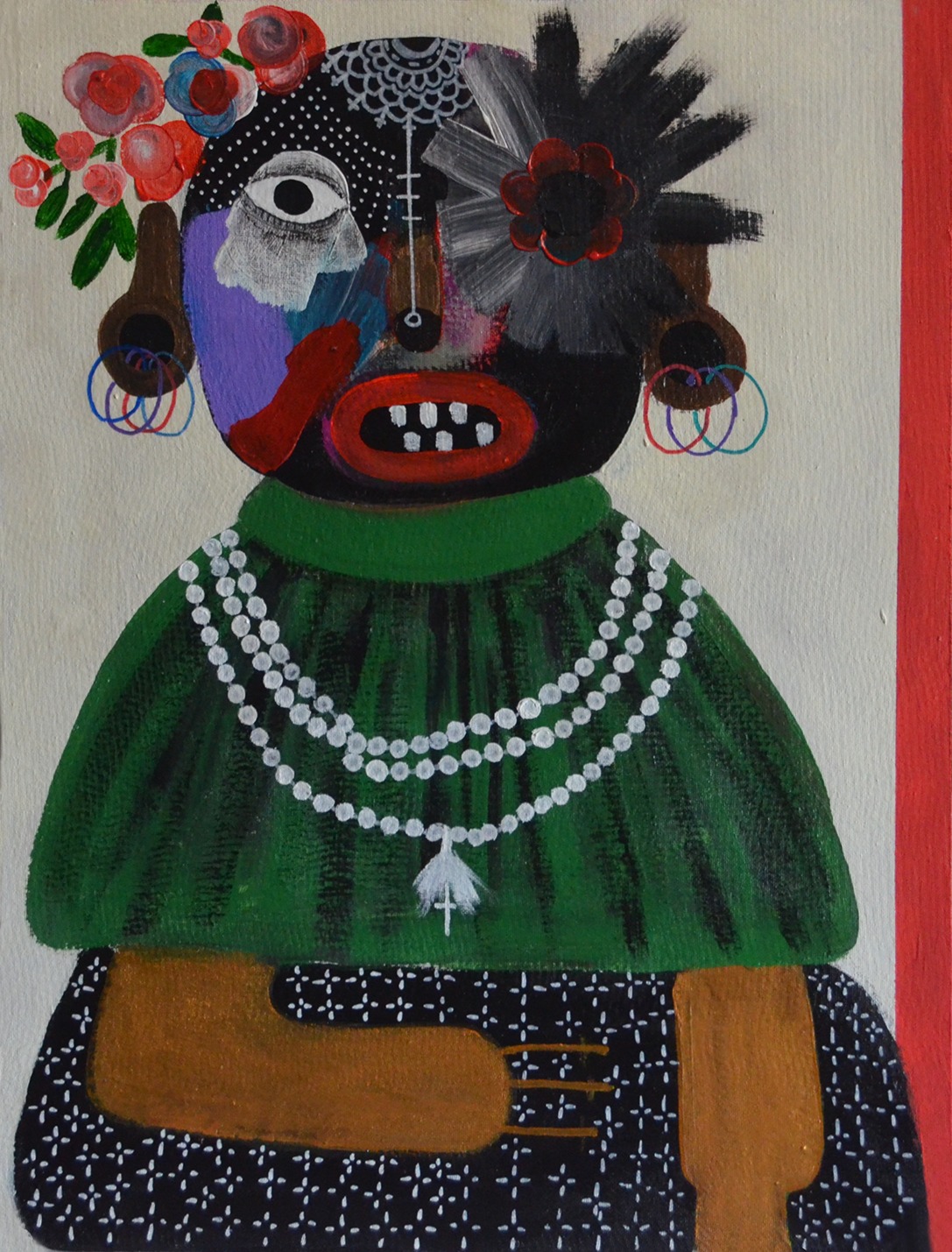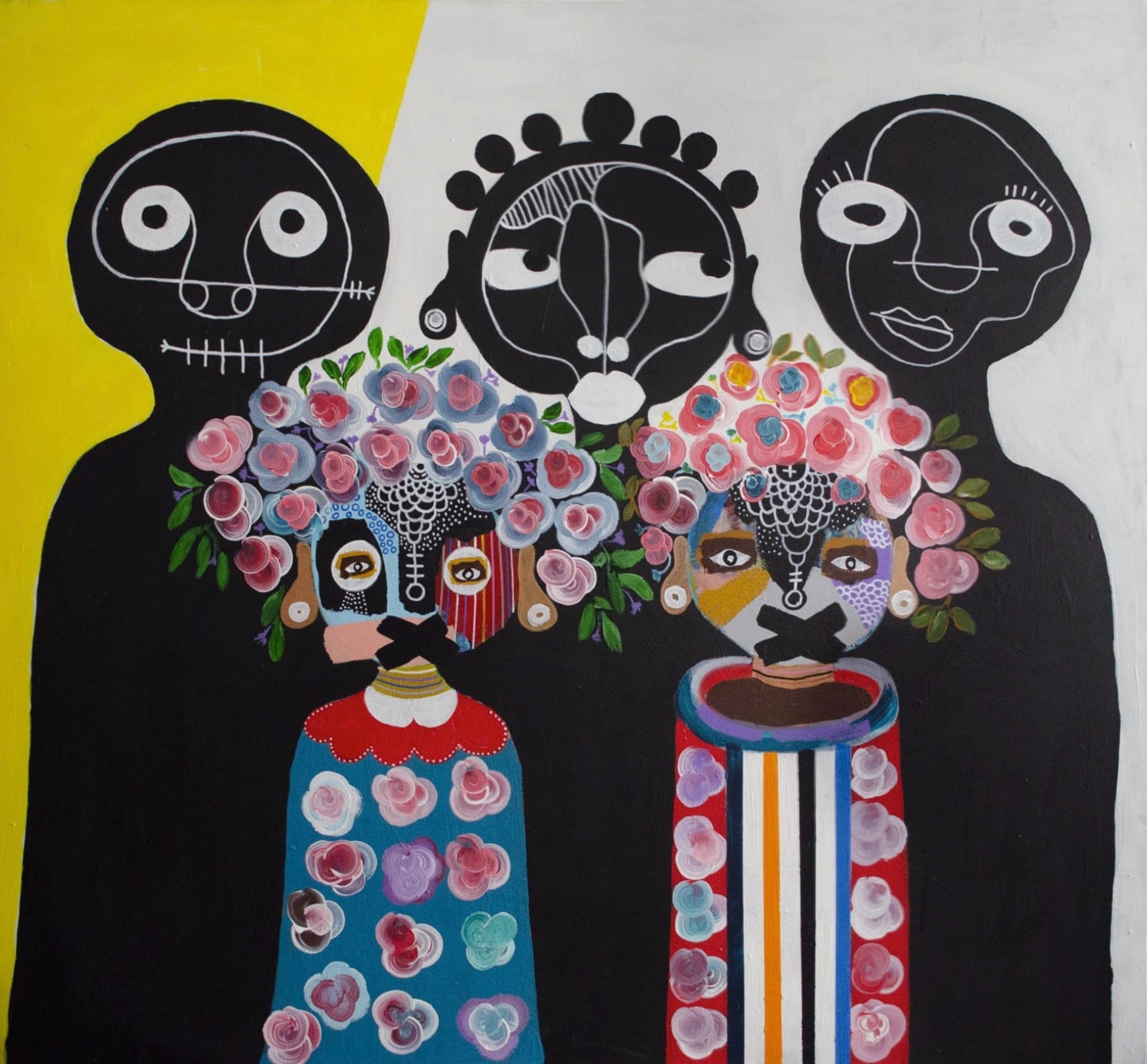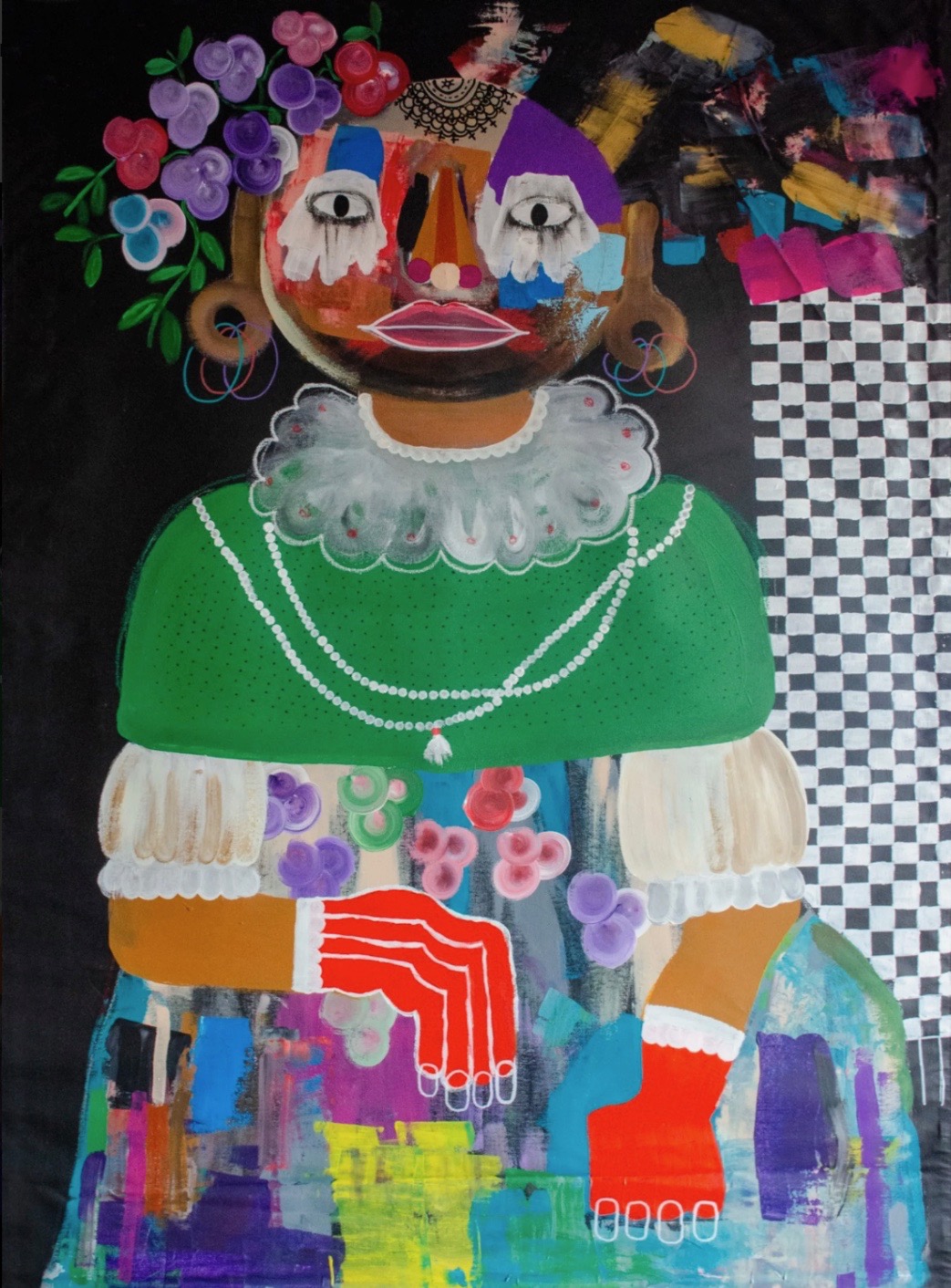 We discuss the symbolisms in his art, he tells me how his mother criticised his use of some his symbols. When I read up the concept of vodou on the internet, it defines it as the guidance of the belief of 'The spirit of those who came before us'. He references his grandmothers shrine and how it is the heart of the home back in Ghana. Kojo emphasises how important it is to him, not to be compared to anyone, although he does have his influences namely; Ibrahim El Salahi, Fernand Leger and Picasso. He doesn't want to be the guy who recreated something Kojo stresses; "The idea is to actually express yourself". Reading a book on Picasso, he was interested to read how the artist had been influenced by African art. Kojo describes how he realised; "This came from your people" he exclaims, rather than searching for ideas, he looked deep into his own culture and at this juncture, related to the life from his hometown Ghana and growing up. "Lots of Things I saw, but didn't talk about". The same hometown of the legendary diplomat and international peace activist, Kofi Anan who was the Secretary General to the United nations, working closely with the likes of Nelson Mandela. Kojo emphasises that his artwork is about creating paintings that highlight these issues, in the same context that anyone who is interested in global and humanitarian affairs at this time can relate to.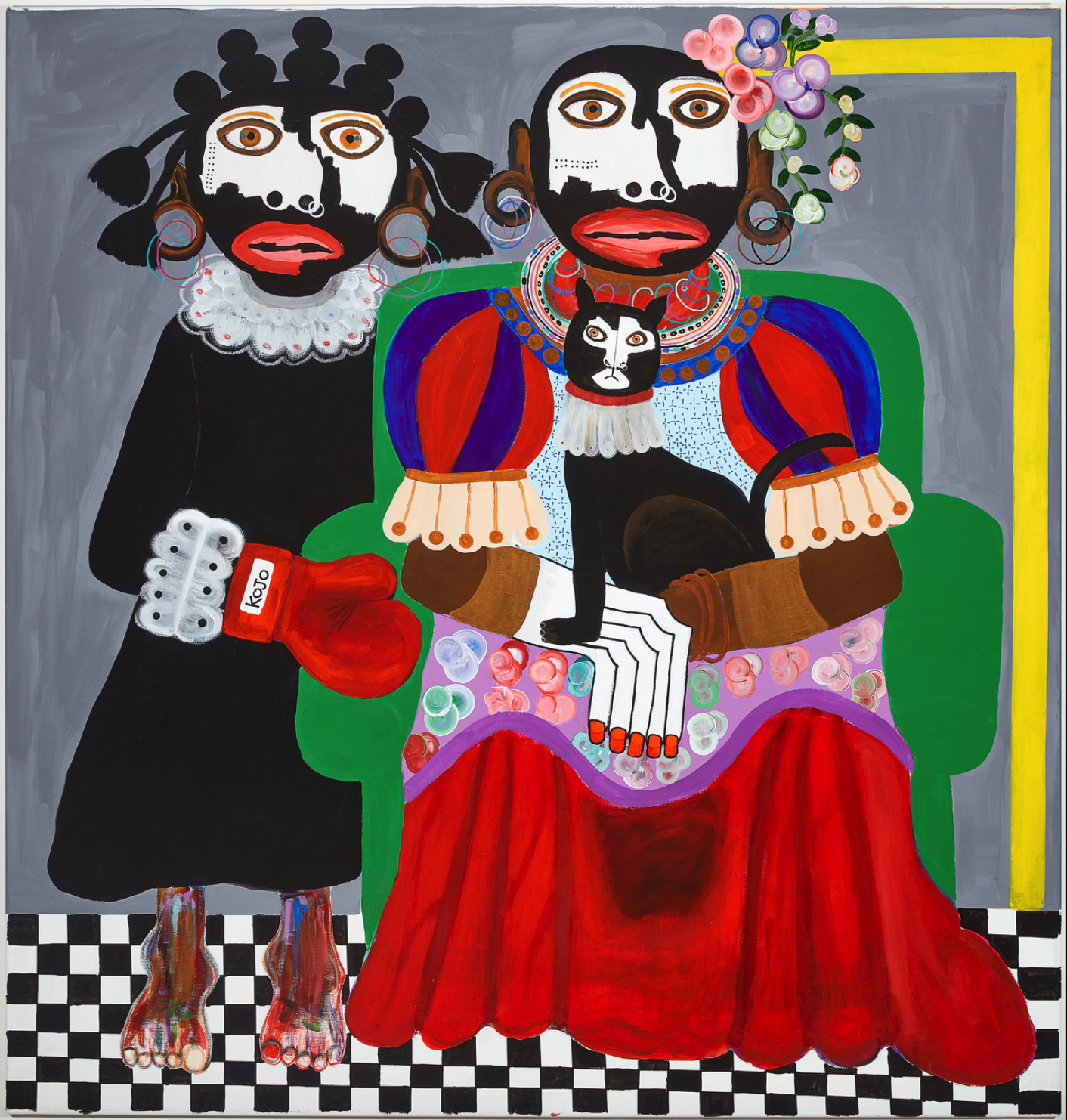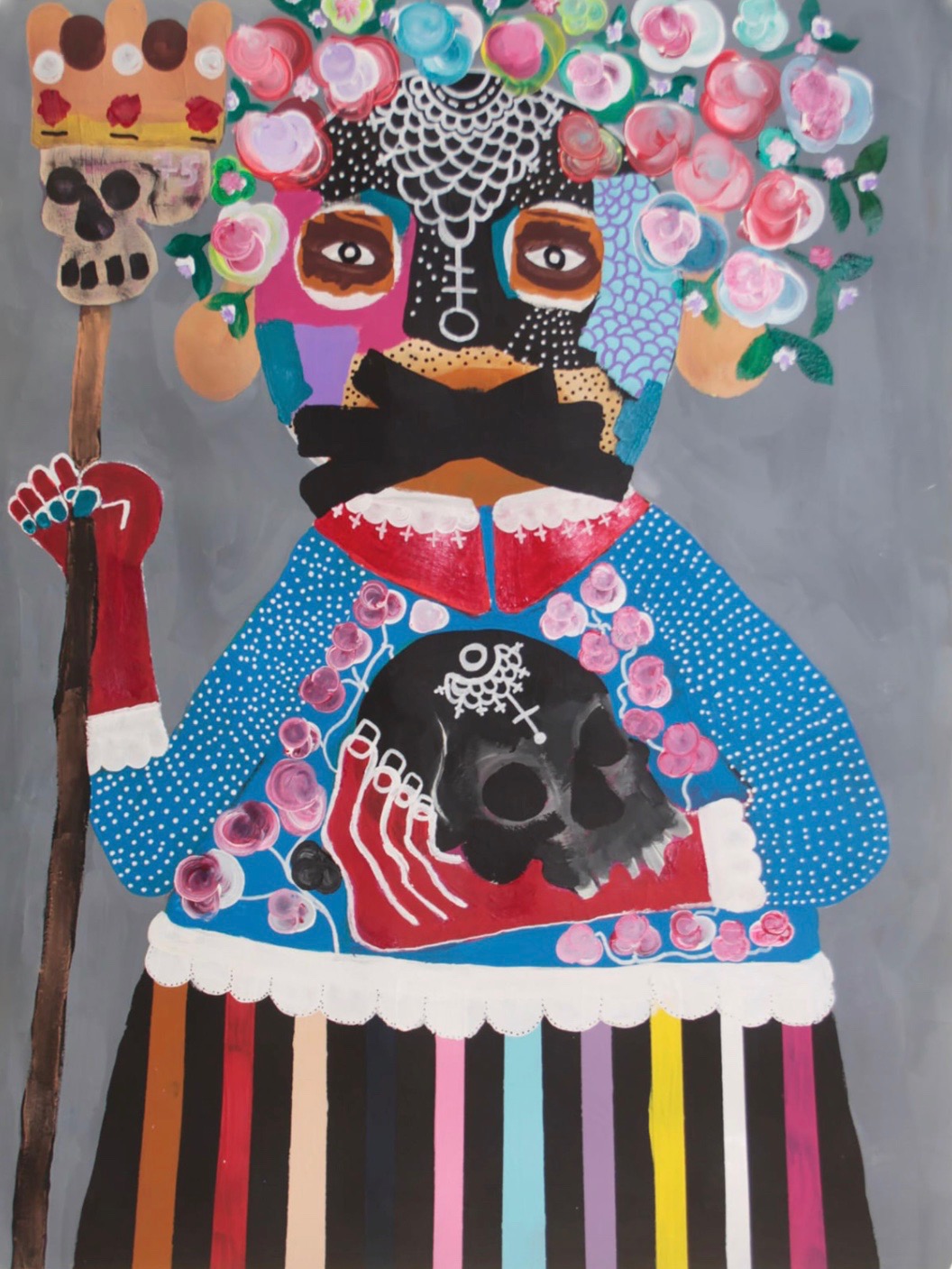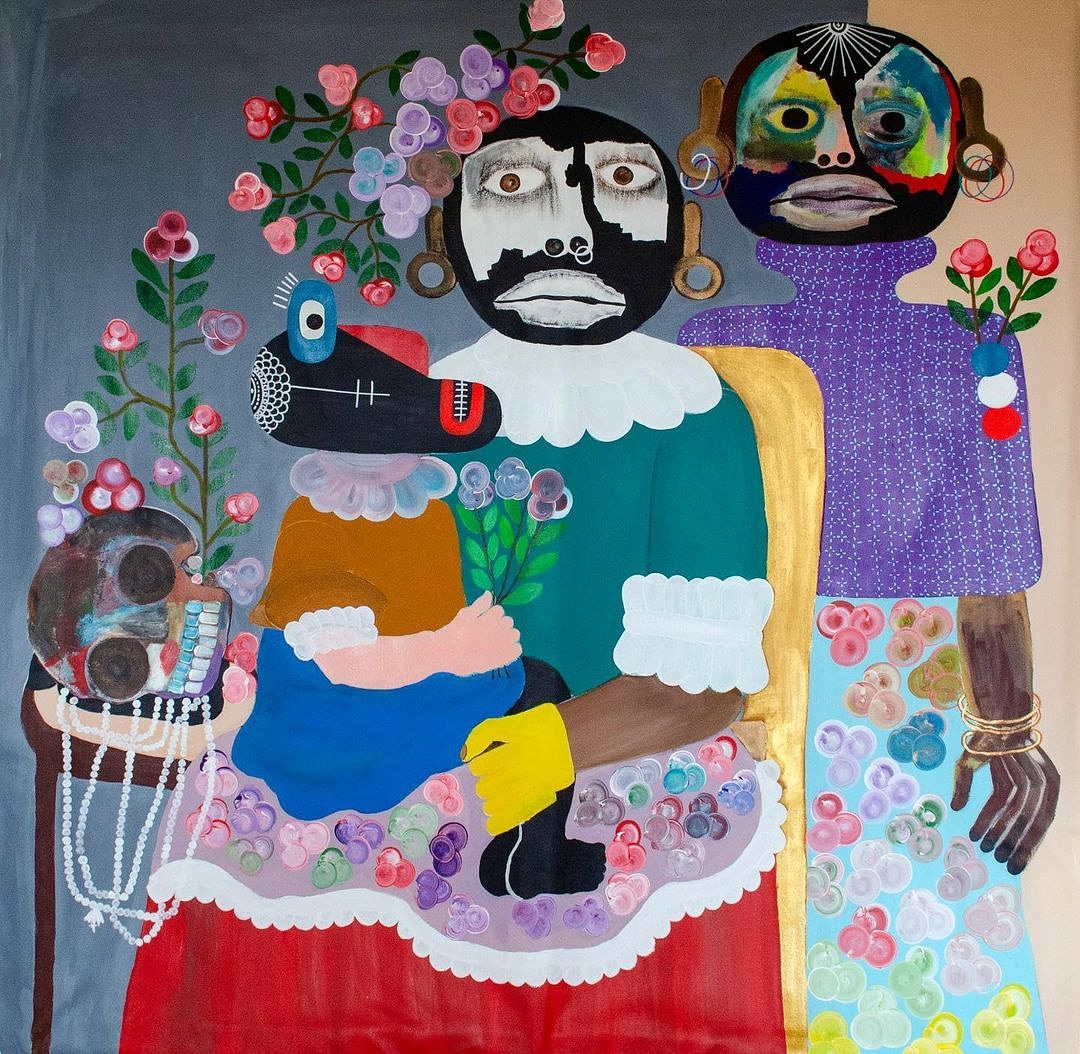 His work is currently being exhibited in a group show with the JD Malat in St Moritz until March 2021. His next show a solo exhibition at the JD Malat gallery in London.
Interview: Antoinette Haselhorst