Nayan Kisnadwala
Nayan Kisnadwala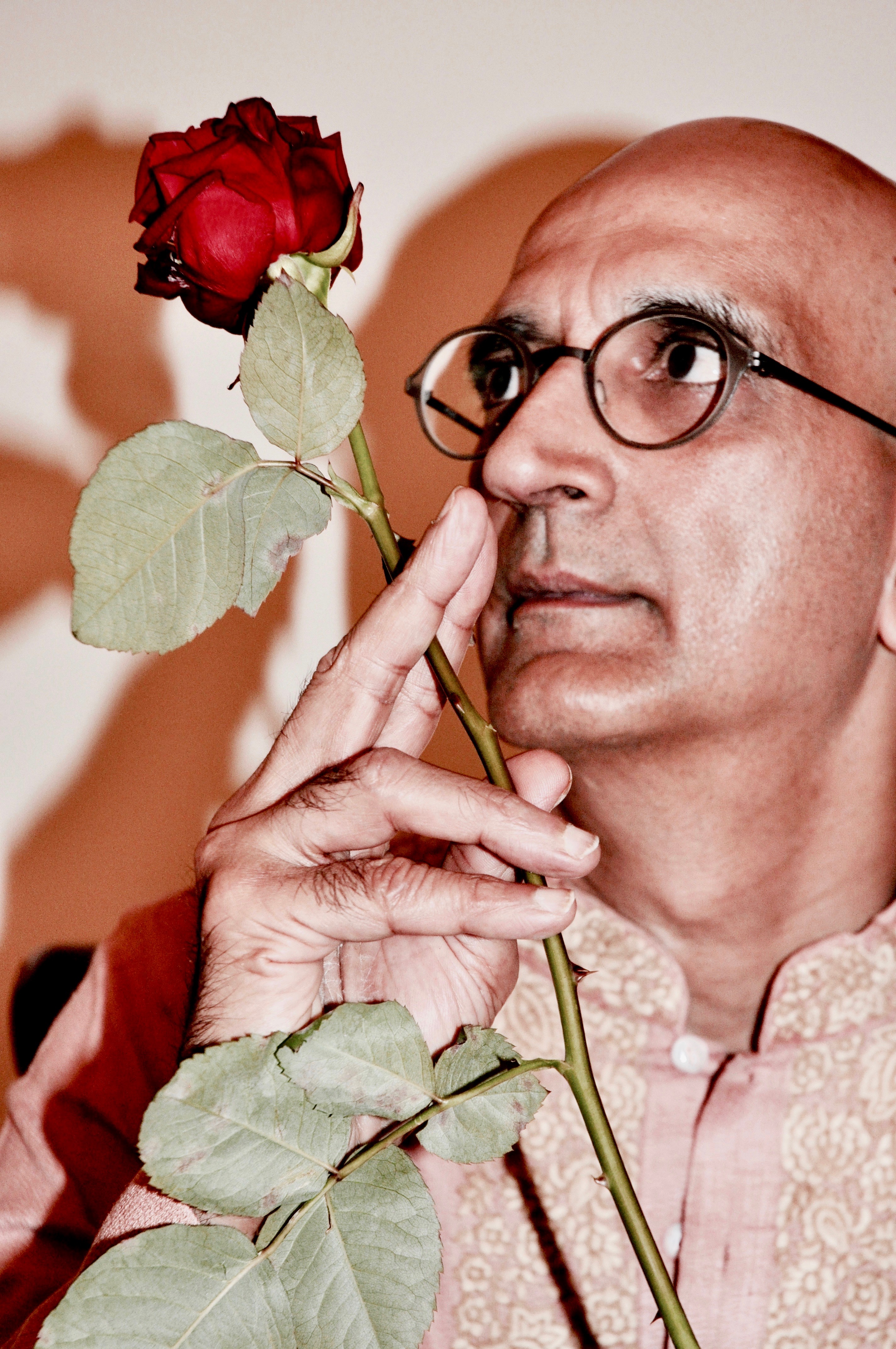 I am looking at this painting of bright silver on vibrant cyan red, of two tropical birds mirroring each other and detailed patterns almost like decorations surrounding each bird as it appears perched on a rose.  I gaze at another image of spirals and circles that form a pattern like a rose set in hopeful gold.  Art and geometry or art and maths, this is what artist Nayan Kisnadwala talks to me about when we meet.  Sacred geometry, he explains, is everything in nature, a rose, a flower, nature is perfect geometry, it is the repeating circular movement, as he turns his hand a few times in a circular motion.  I am staring at another painting of roses in the moonlight, one of his series for his upcoming exhibition, the roses are delicate and the leaves shimmer, when Nayan enlightens me with something beautiful, "Gold represents the sun, the sun represents the soul, the moon represents the mind and the coming together of soul and mind is meditation".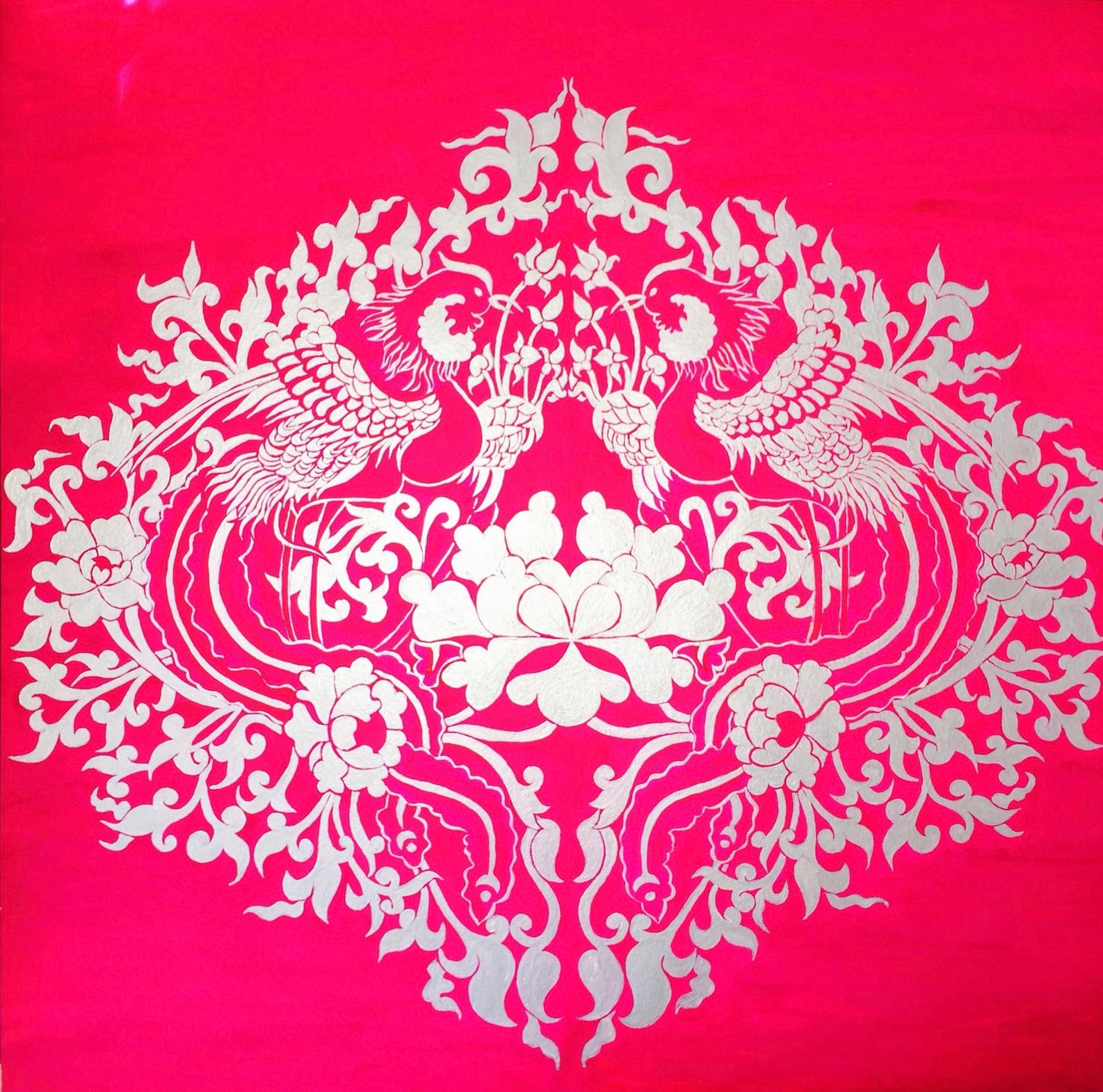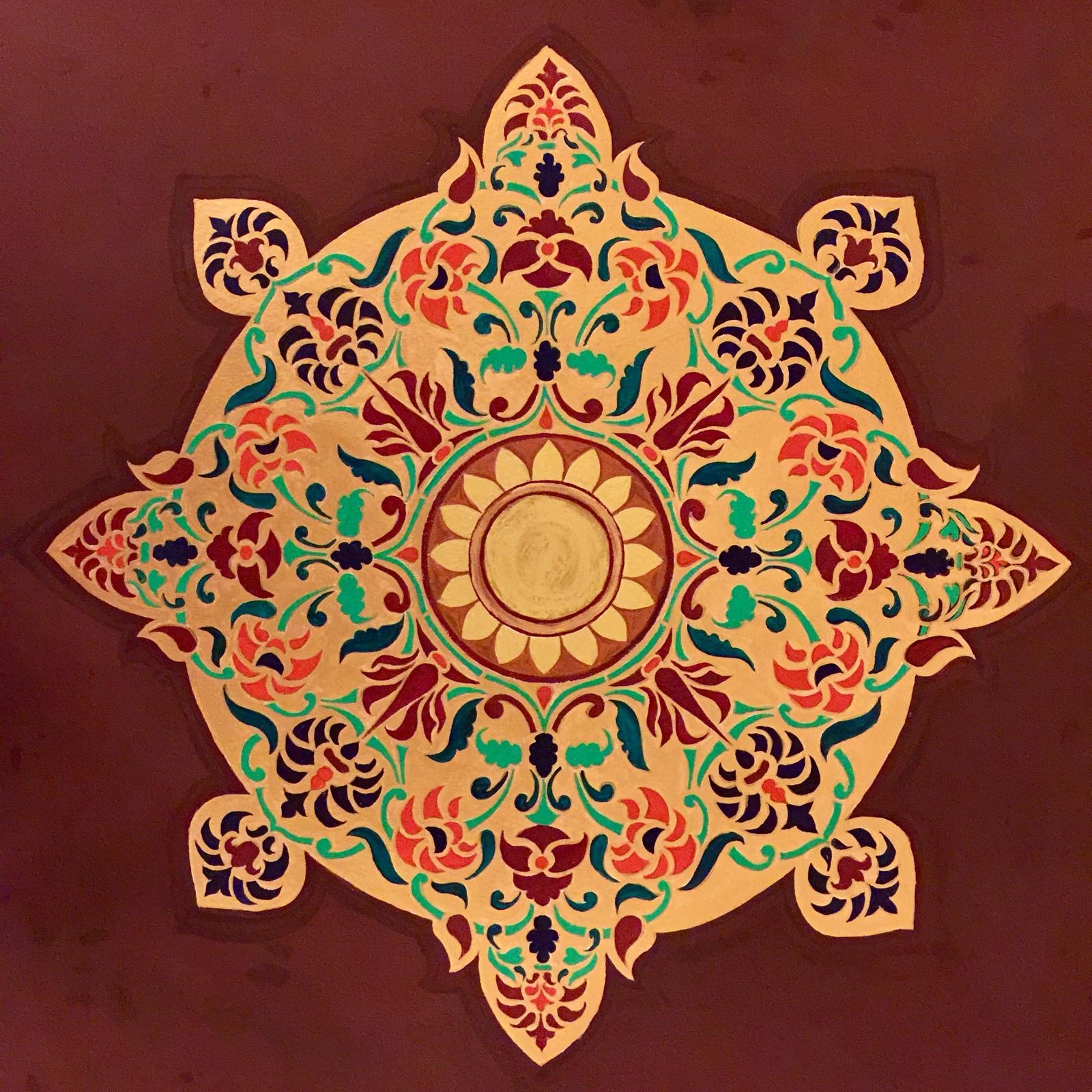 Always very good at art and maths at school, he had to choose between both his love of maths and art, he decided to choose maths and finance and turned away from his passion for art, he tells me how he was highly ambitious and that he wanted to succeed, and chose a career in banking.  An MBA at New York University Stern School of Business, completely focused on his success, his ambitions paid off and his life has been happy and balanced with constant travel, collecting art, as well as living in a long list of several cities around the world, including New York, Hong Kong, London, Mumbai, Lonavla, Houston and Kennett Square in Pennsylvania.  His base is a home in New York, Mumbai and London that he shares with his wife Sonal, and his daughter Karnika Kisnadwala. He married his wife Sonal in New York in 1986, it was during this year he also met Her Holiness GuruMaa Jyotishanand Saraswati at her Ashram, that his spiritual journey also began.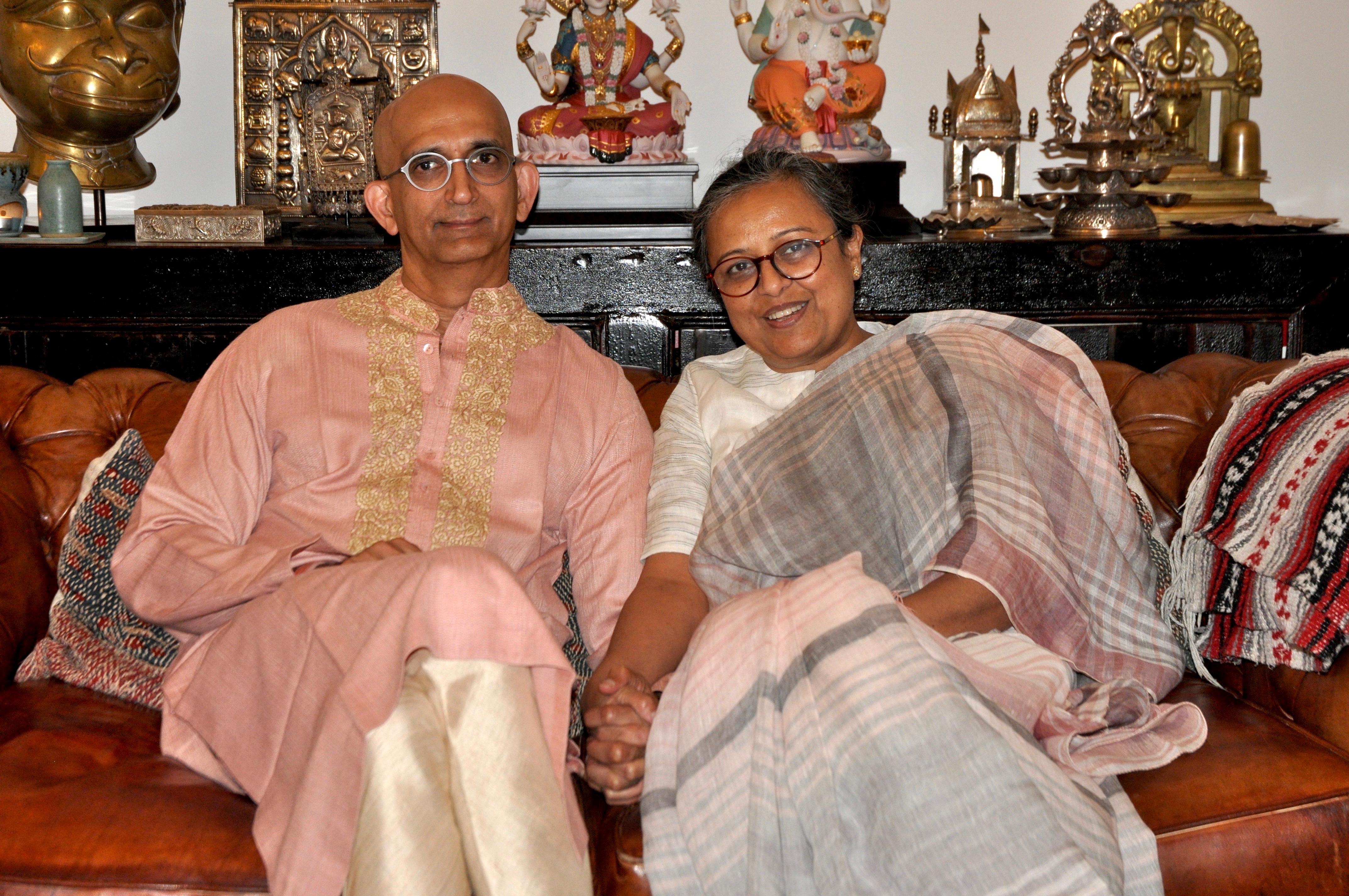 Nayan trained in art with the tutelage of David Cranwick, who with a few lessons, turned on his 'art switch' like Guru's do.  When he paints he chants Shri Hanuman Chalisa or listens to the classical vocalist Pandit Jasraj  or Rattan Mohan Sharma, his canvases are his meditation from the universal energy stored in his subconscious mind.  Mesmerising artworks that you will stare at, as the pictures pull you towards them drawing you in.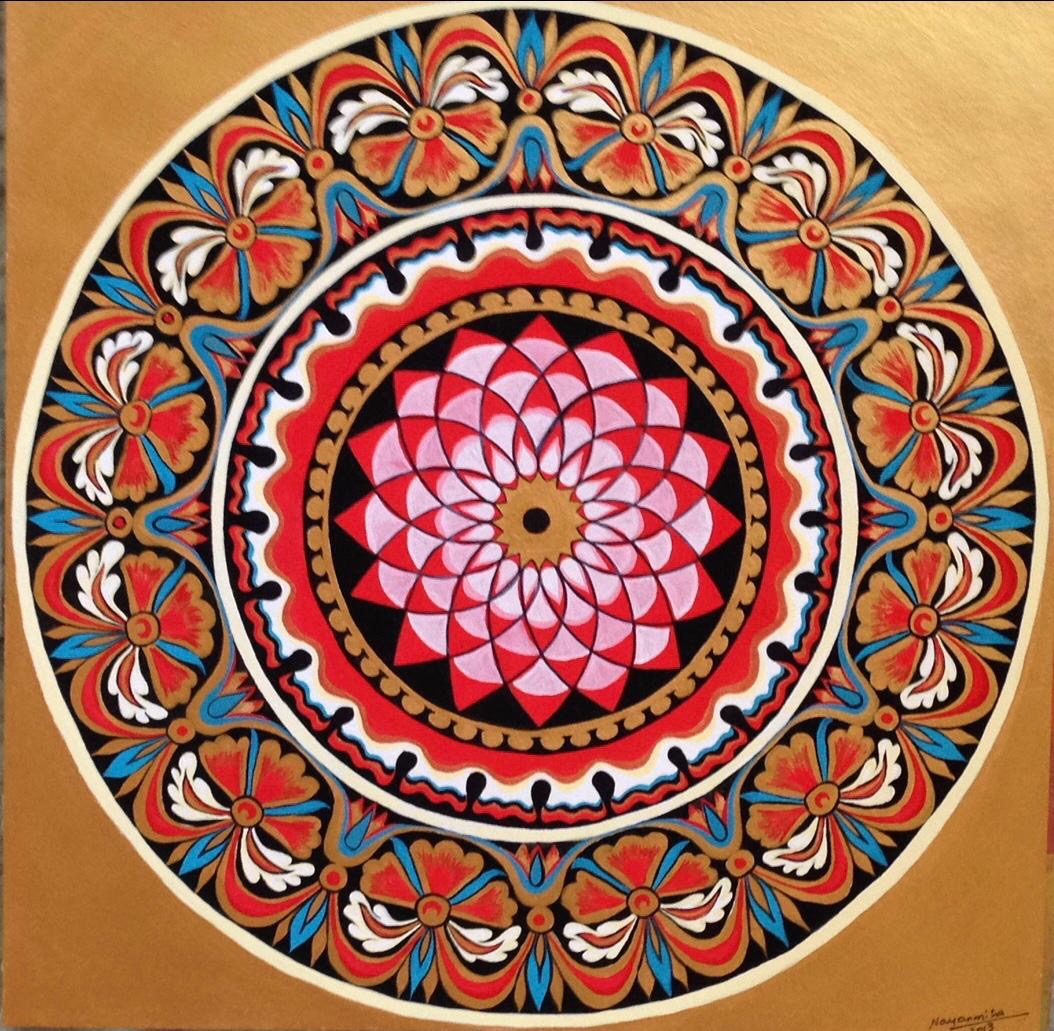 "Nayanmitra Art is spiritual in nature, where I combine learnings and symbols of all philosophies and religions of the world " he explains, that he has learned that all religions are fundamentally the same and that people just misinterpret them, in his art he combines sacred geometry, colour therapy, numerology to create pieces of art to help with visualisation and positivity.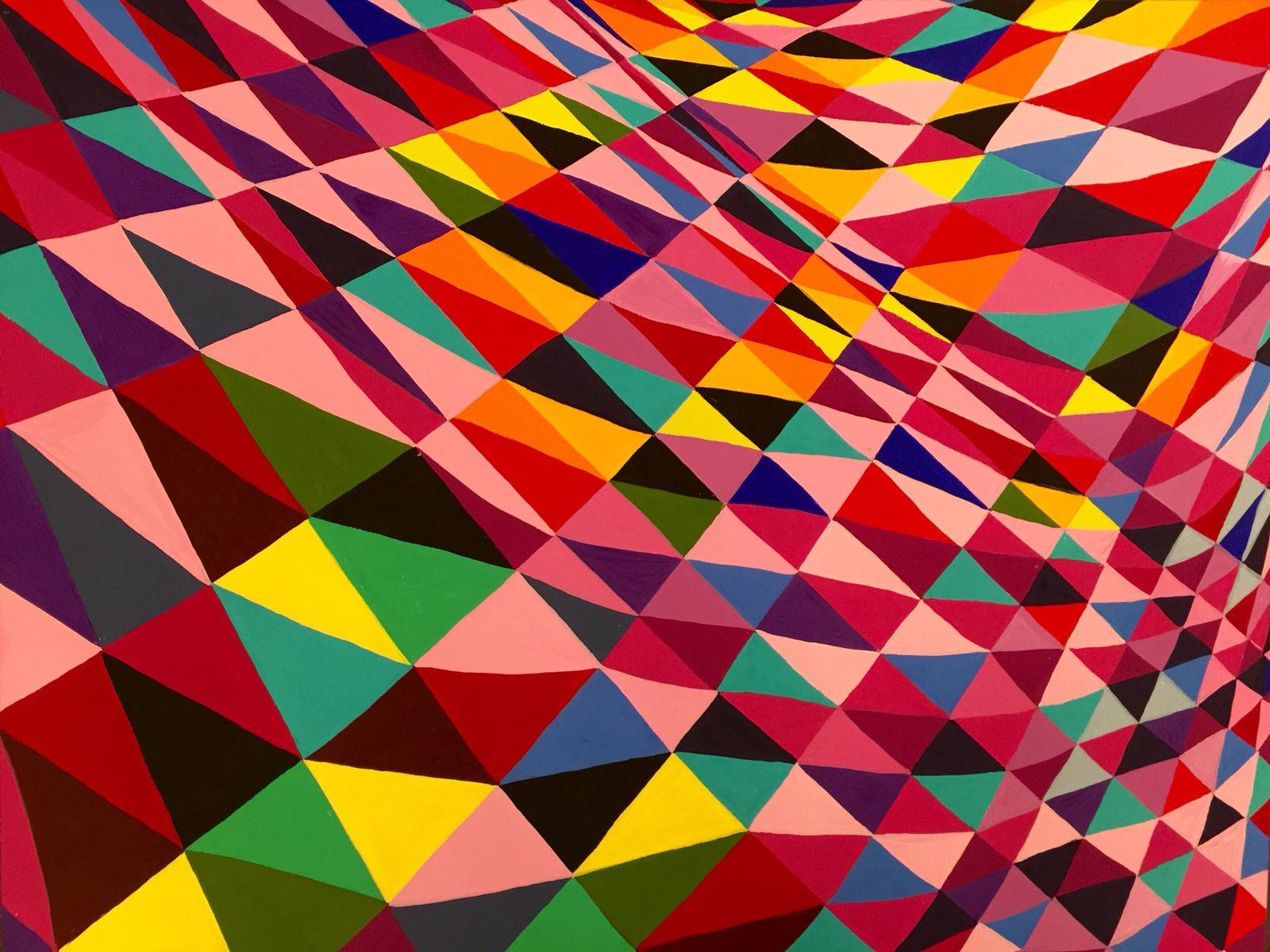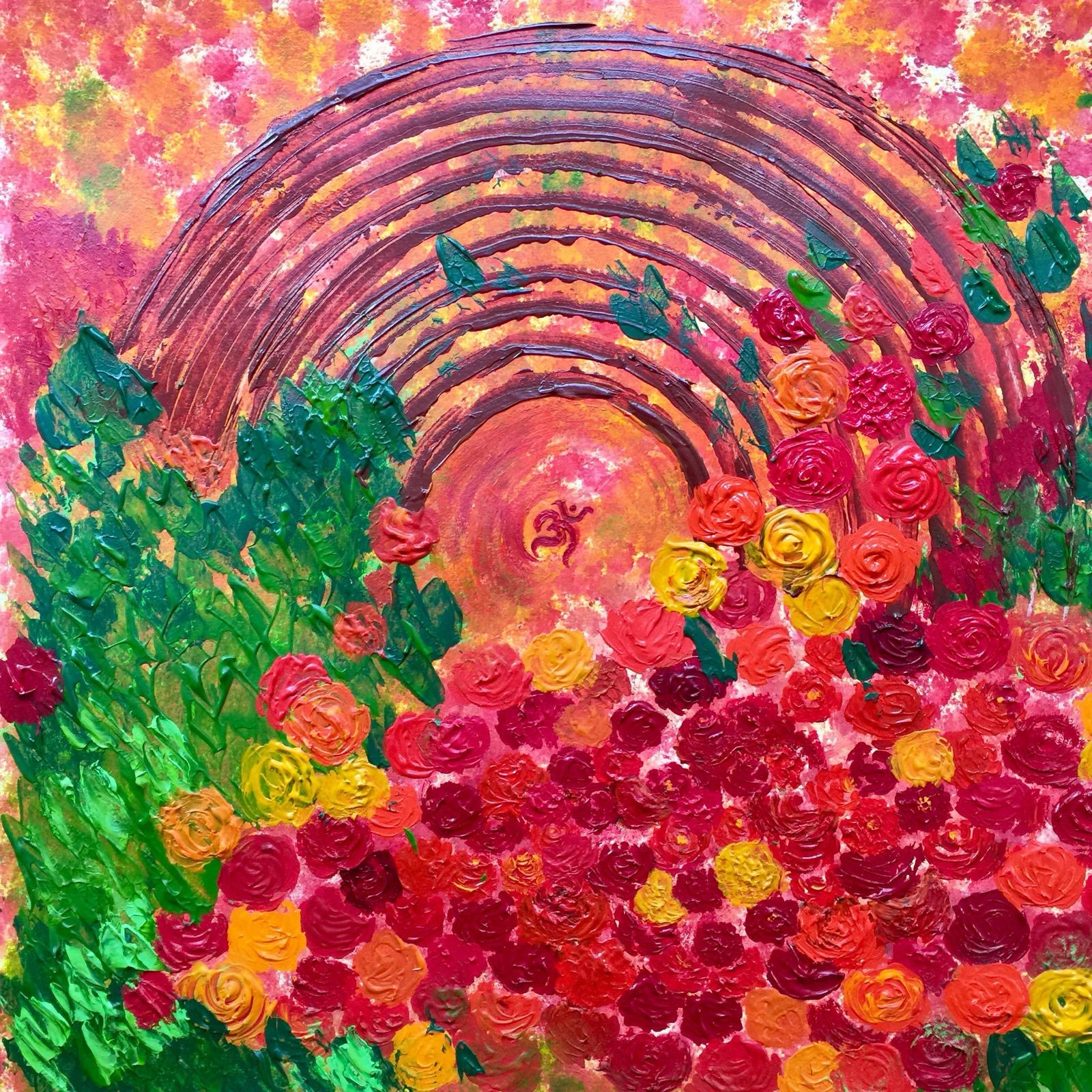 His recent works for his next exhibition are roses, acrylic on canvas; roses are perfect geometry, the selfless creation of God, a beautiful array of colours and fragrances, and are used as offerings to God because of the emotions they represent.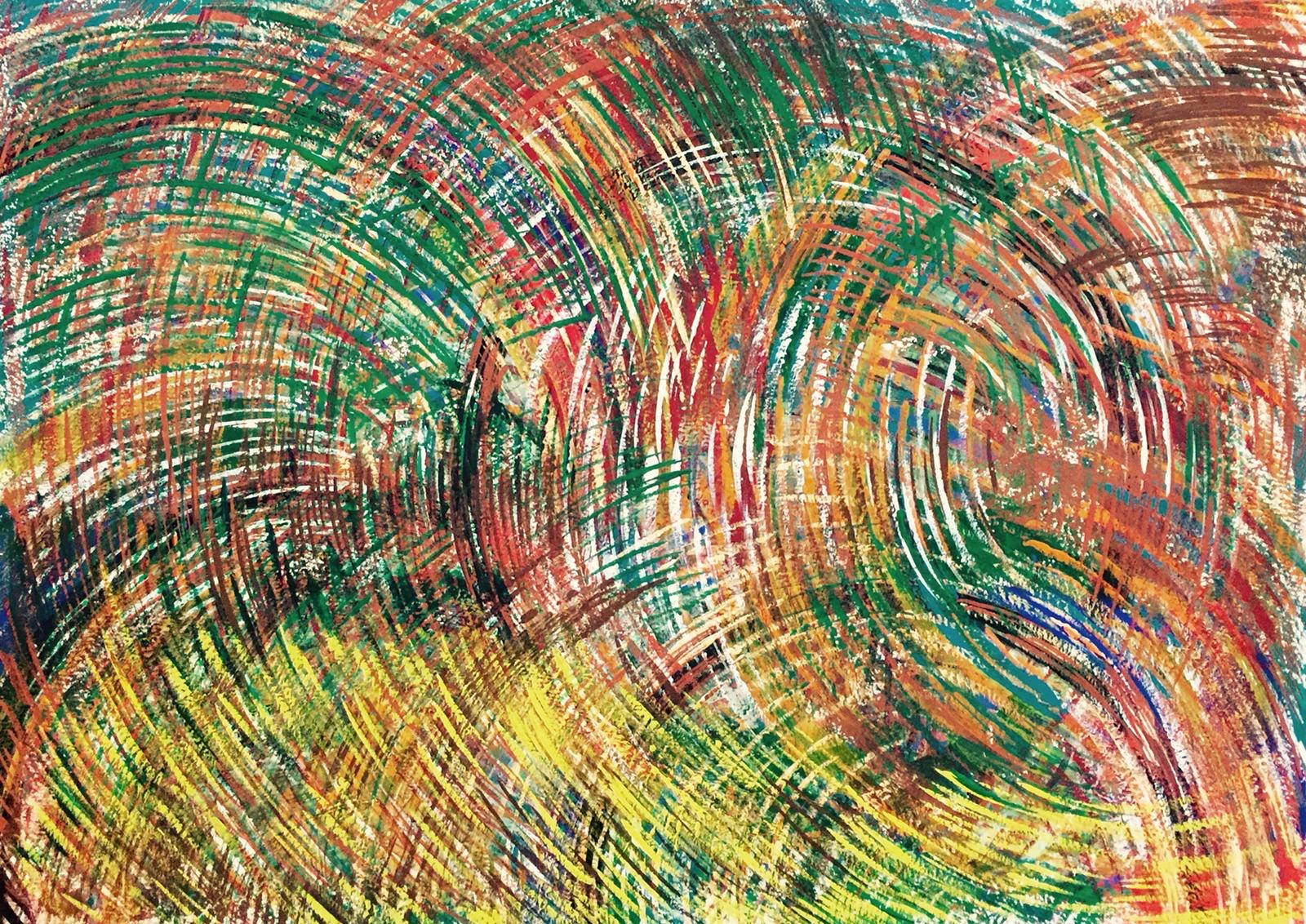 His parents were originally from Mumbai, but later migrated to Nigeria; however, Nayan grew up in Mumbai where he was born and he reveals that they had humble beginnings and that studying and education was the way out; he tells me that Indians had very little disposable income at the time during his youth to make money in art.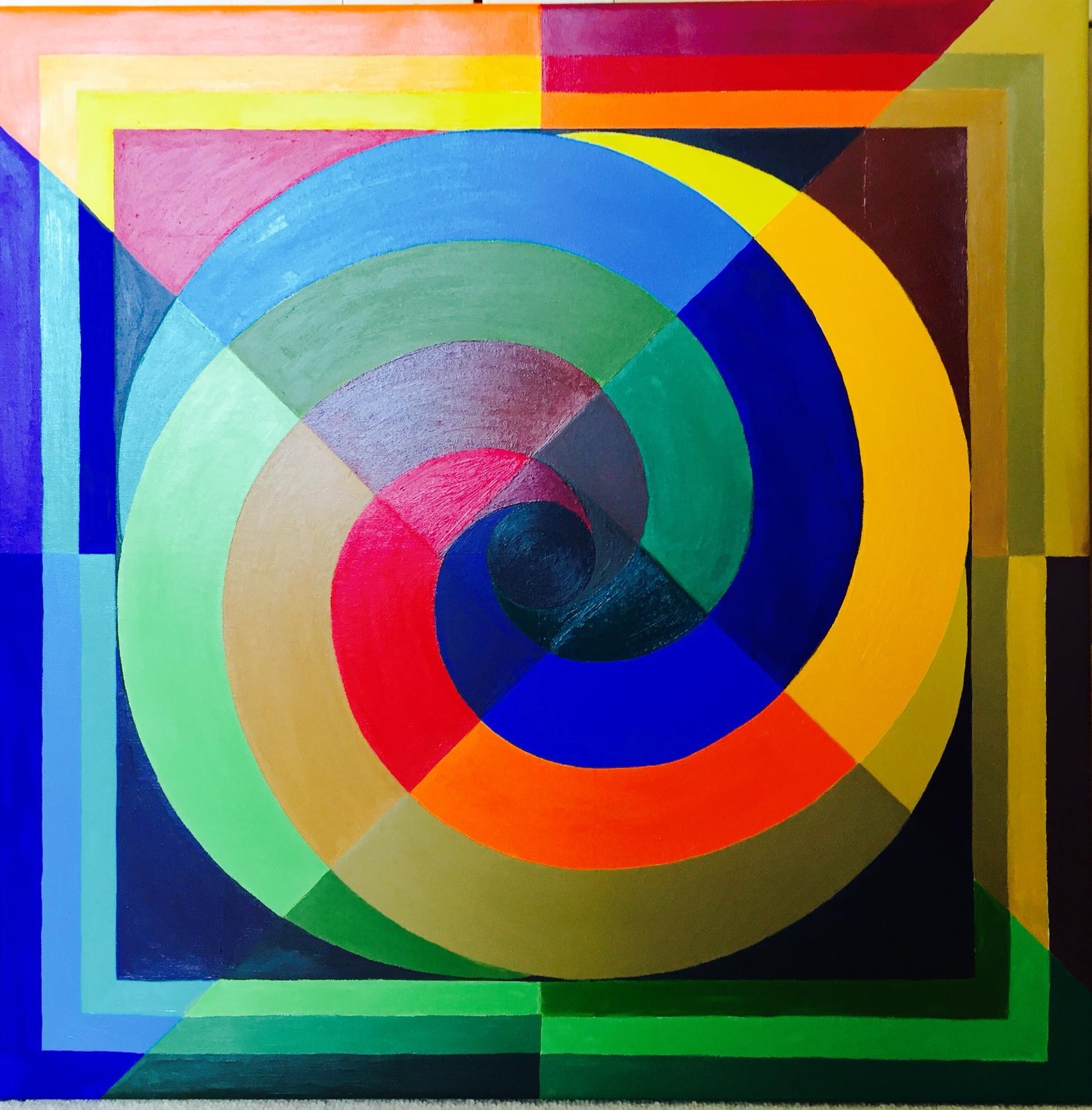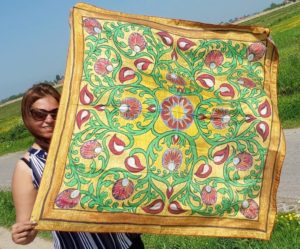 However, five years ago in his early 50's whilst walking through Soho he walked into an art shop and decided to start painting again.  He booked a gallery space for one year later, he filled the gallery with 36 artworks, inviting friends, relatives and colleagues and 50% of all works were sold in one day, donating the proceeds to three different charitable organisations, including the Nelson Mandela Children's Fund.  Meanwhile, he has since completed more than 201 artworks and has held nine exhibitions in London, New York and Mumbai.  He is also a floral artist, and introducing Nayanmitra Scarves in the near future.
Interview; Antoinette Haselhorst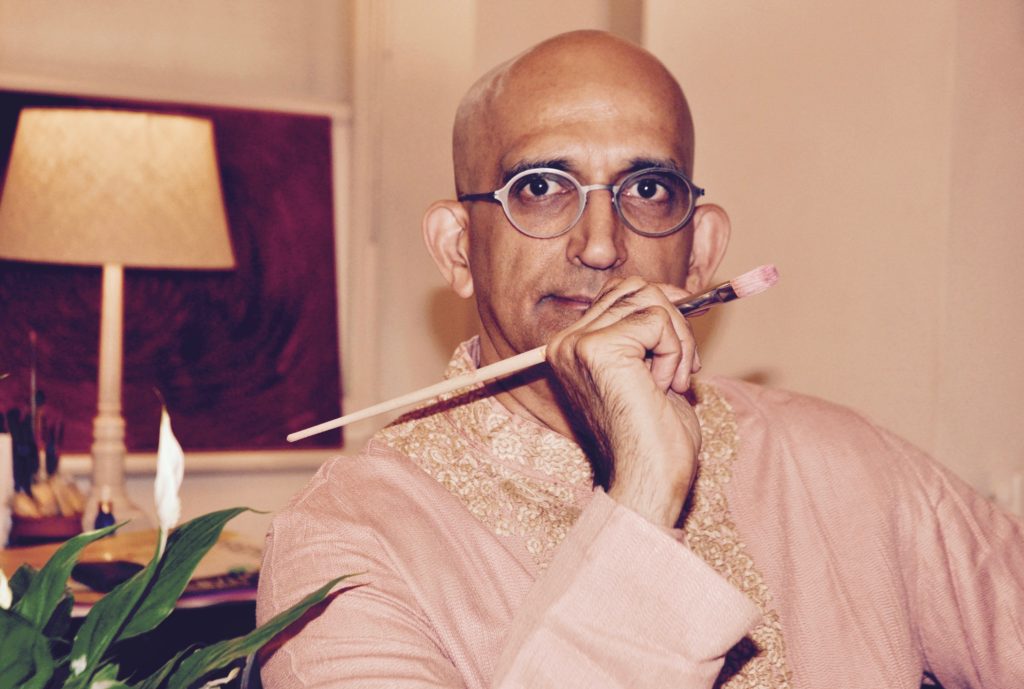 He refers to himself and Sonal as being global nomads, citizens of the world and how travel equals education.  Nayan's passing words to me before I leave for the day is that life is full of ups and downs. If you deal with both of them with same emotions, then you have equanimity.  Accept the rose with its thorns!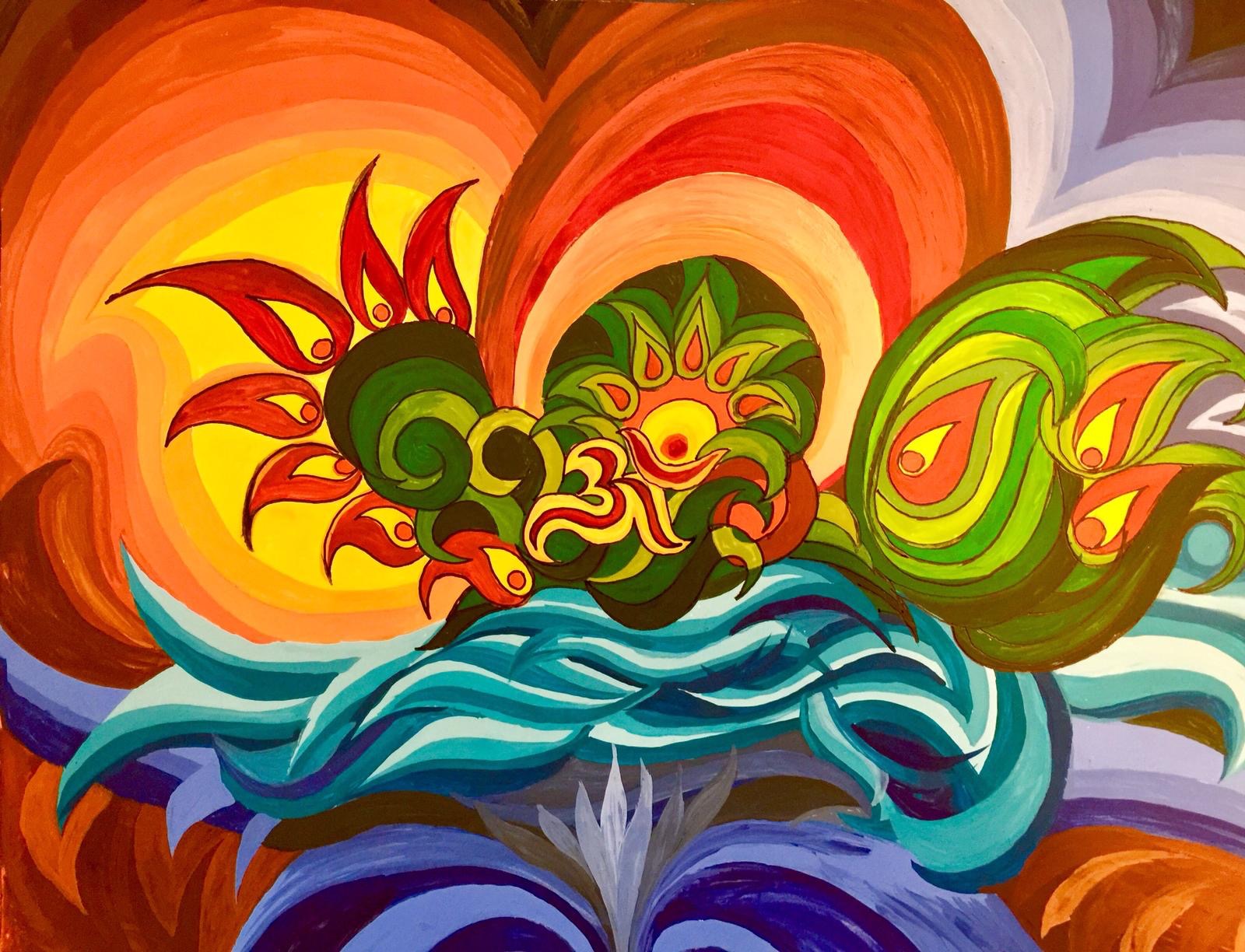 I now recognise the symbol of Aum or Om, as some of us know it, it's in many of his paintings. Aum, a primordial sound, represents the coming together of the soul, represented by the first alphabet of Aatma (soul) in Sanskrit, and the symbol for moon (mind), and the curved line joining both to reflect the meditative state!