Nikoleta Sekulovic
Nikoleta Sekulovic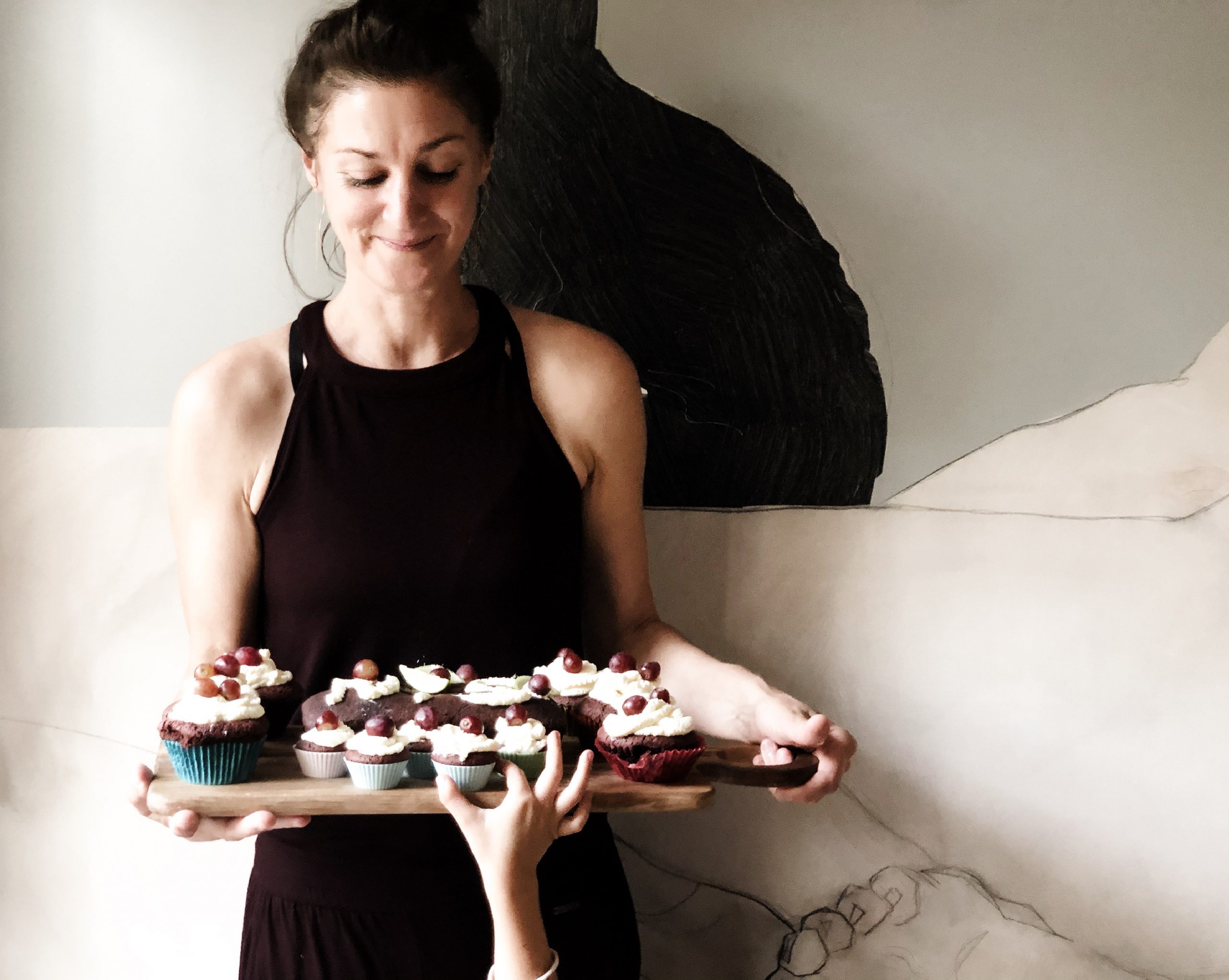 We are all intrigued by the naked form, it's what expresses the vulnerability of being human, we come into the world this way.  The larger than life paintings of naked mothers, all slightly turning away from the viewer; encapsulate the beauty of the female form in all her shapes.  The gentle curves of the voluptuous, the body language in how we sit, lie and hold ourselves.  Nikoleta's paintings are life drawings with life painted into them, and it's what makes them so unique, her subtle use of colour, her style encapsulating the differing characters of each of these women, all in the brush strokes of the skin.   The kindred spirit of all who have experienced the journey of becoming a mother along with all the gifts and sacrifices motherhood encompasses.  How mothers can feel like the unseen, yet are the centre of the universe to the children they bring into this world.  Nikoleta's paintings highlight this part of womanhood, to be seen, how our lovers may look at us or how our bodies communicate with the world around us.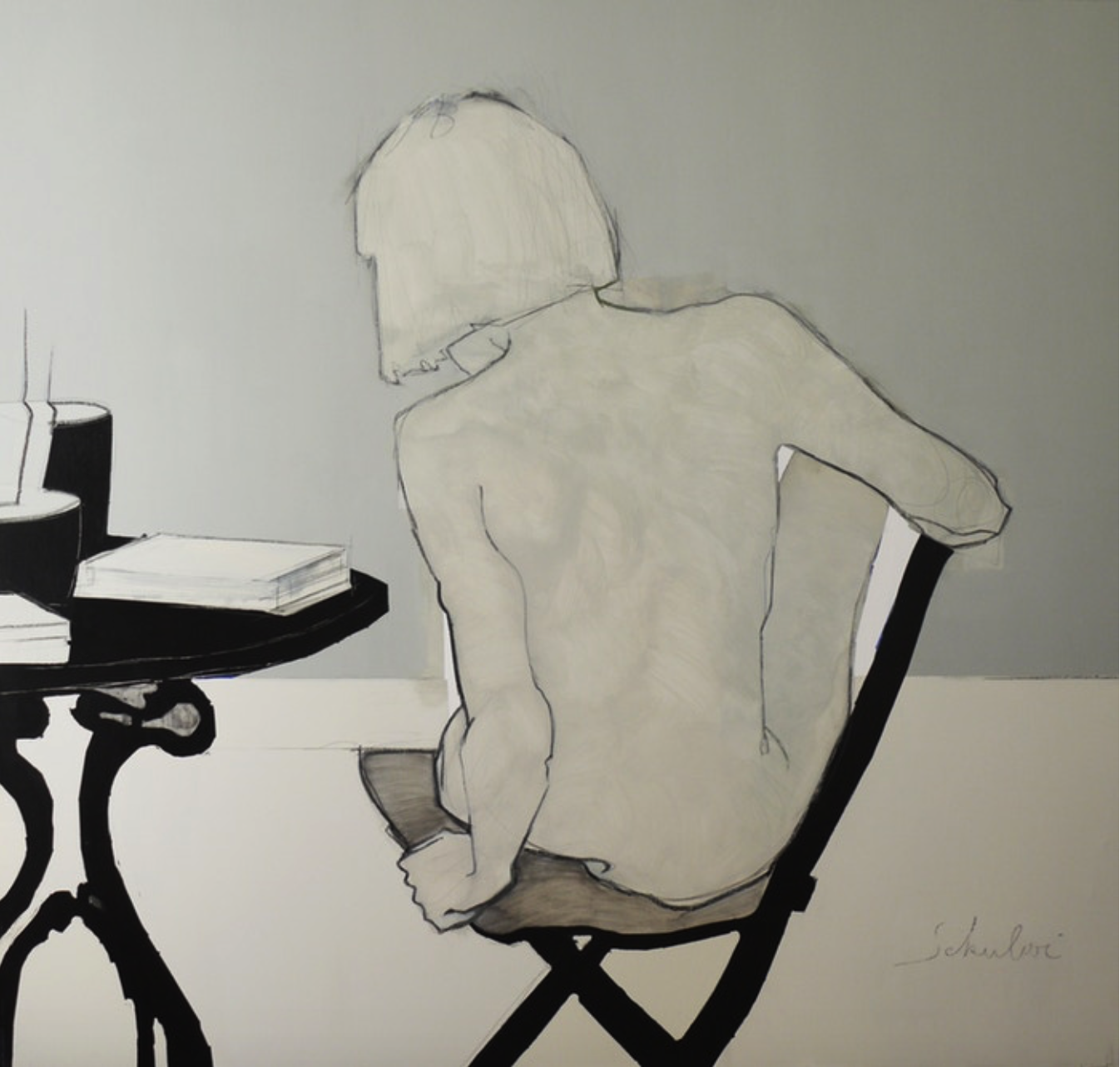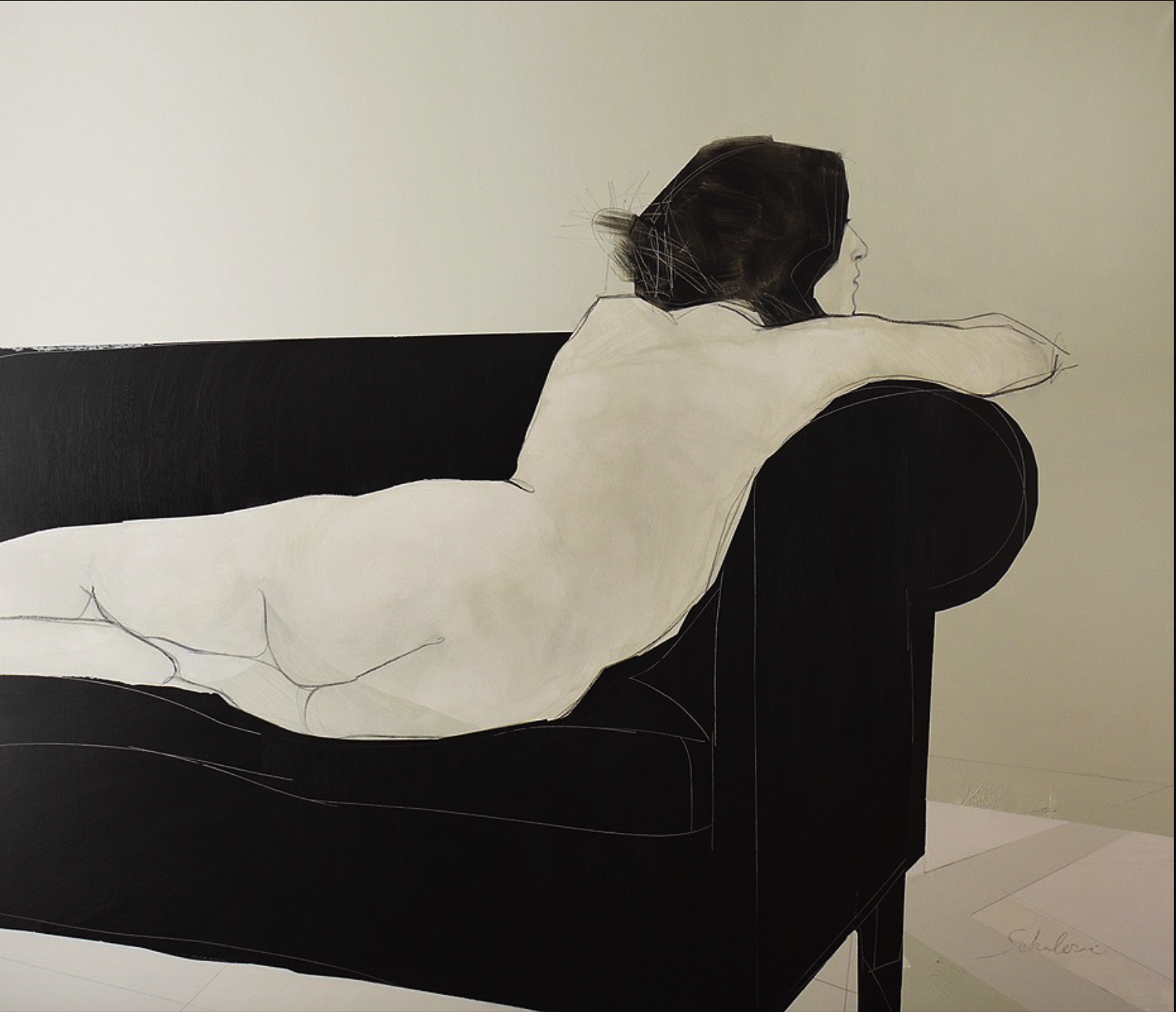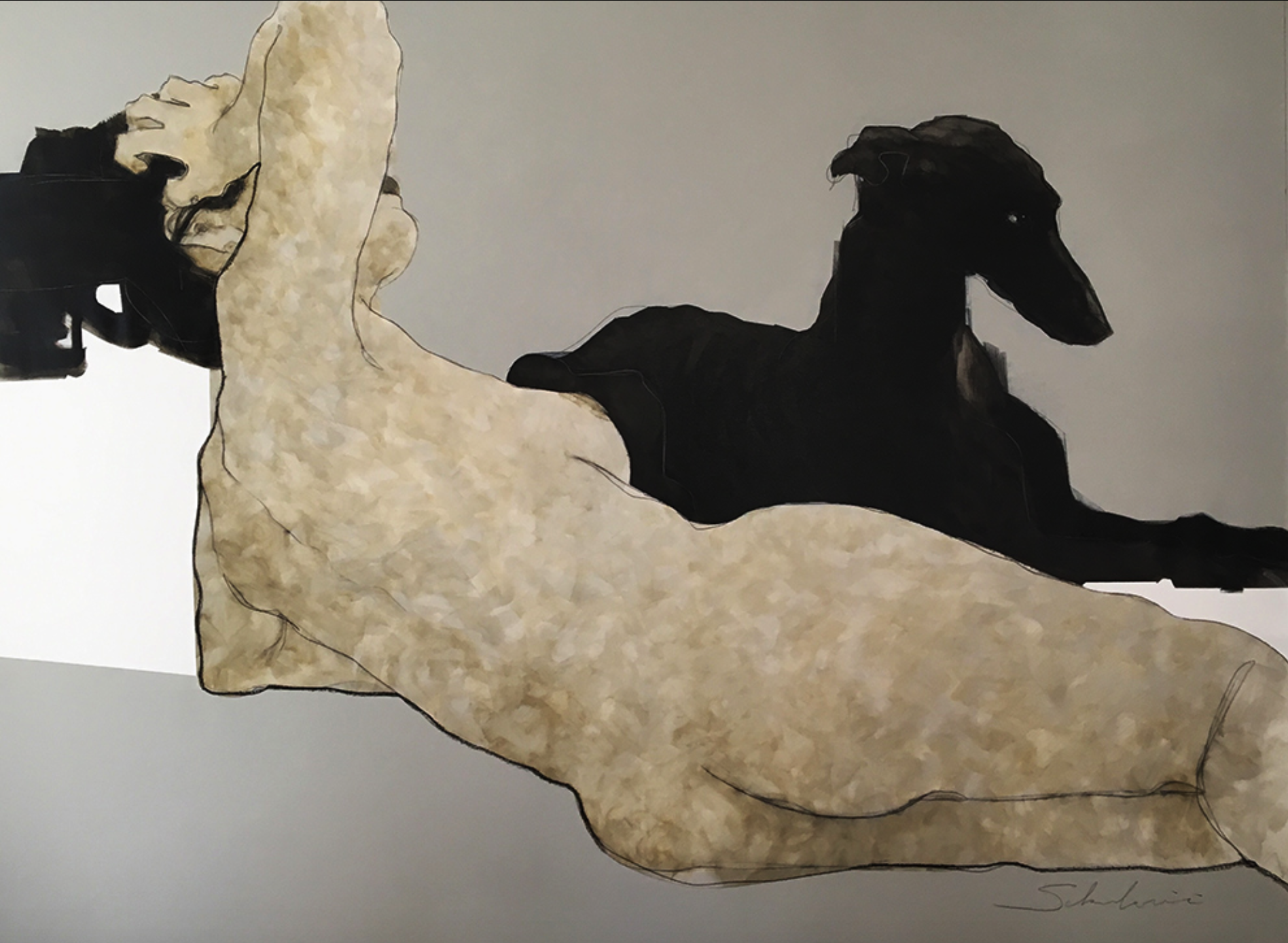 Being naked reveals who we are, when we haven't exercised enough, or when we have comforted ourselves with too many midnight snacks, when we feel fit and invigorated, or fragile and tired.  Nikoleta's personalities come to life.  Her paintings are mostly from the back, nudes have been sexualised for so many centuries, she tells me.  No distractions with face, breast and other parts, each muse still recognises themselves.  The only clue is in the hair, that gives life to the person that may be seated or lying softly, with her naked body, portraying the very essence of who she is.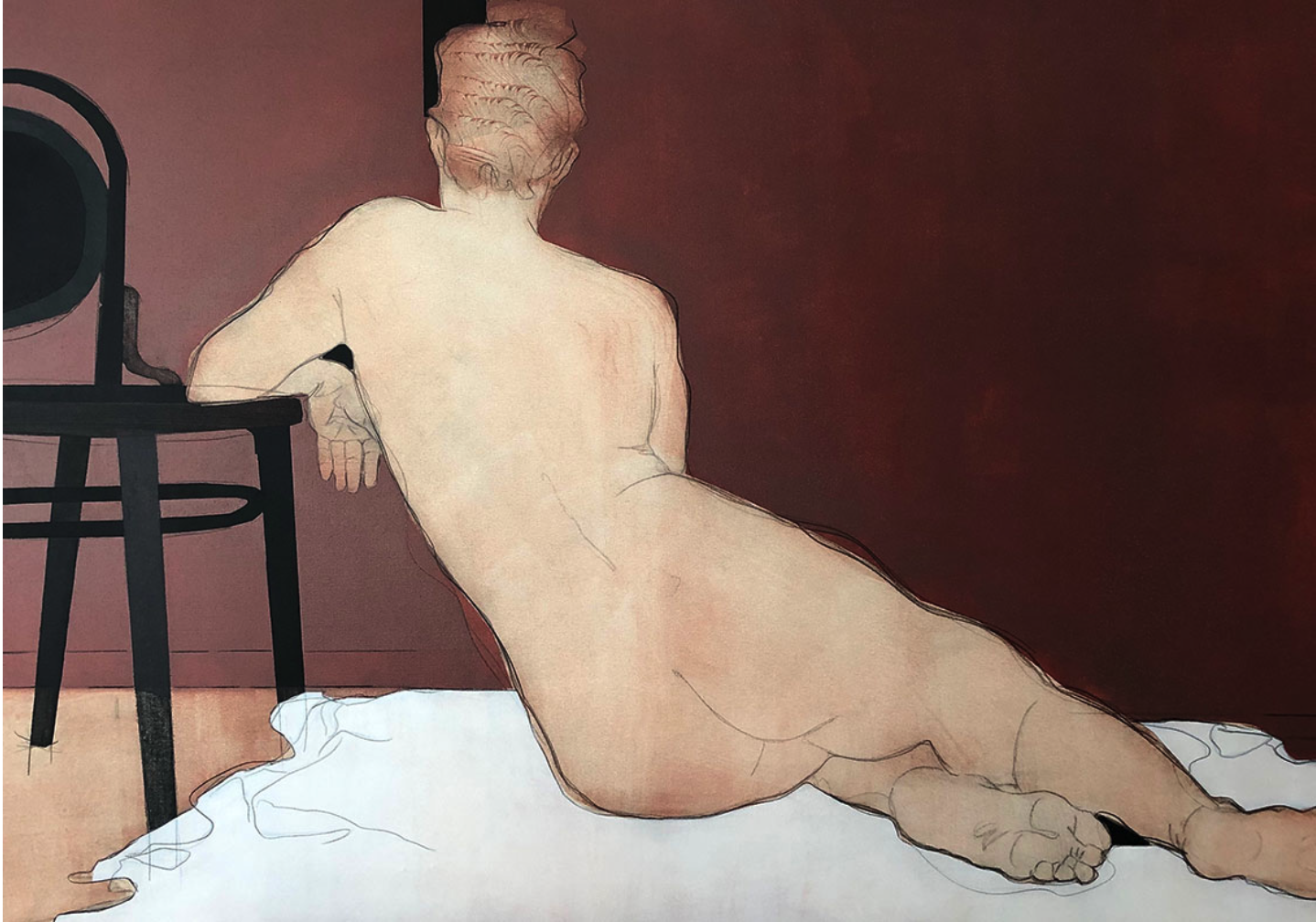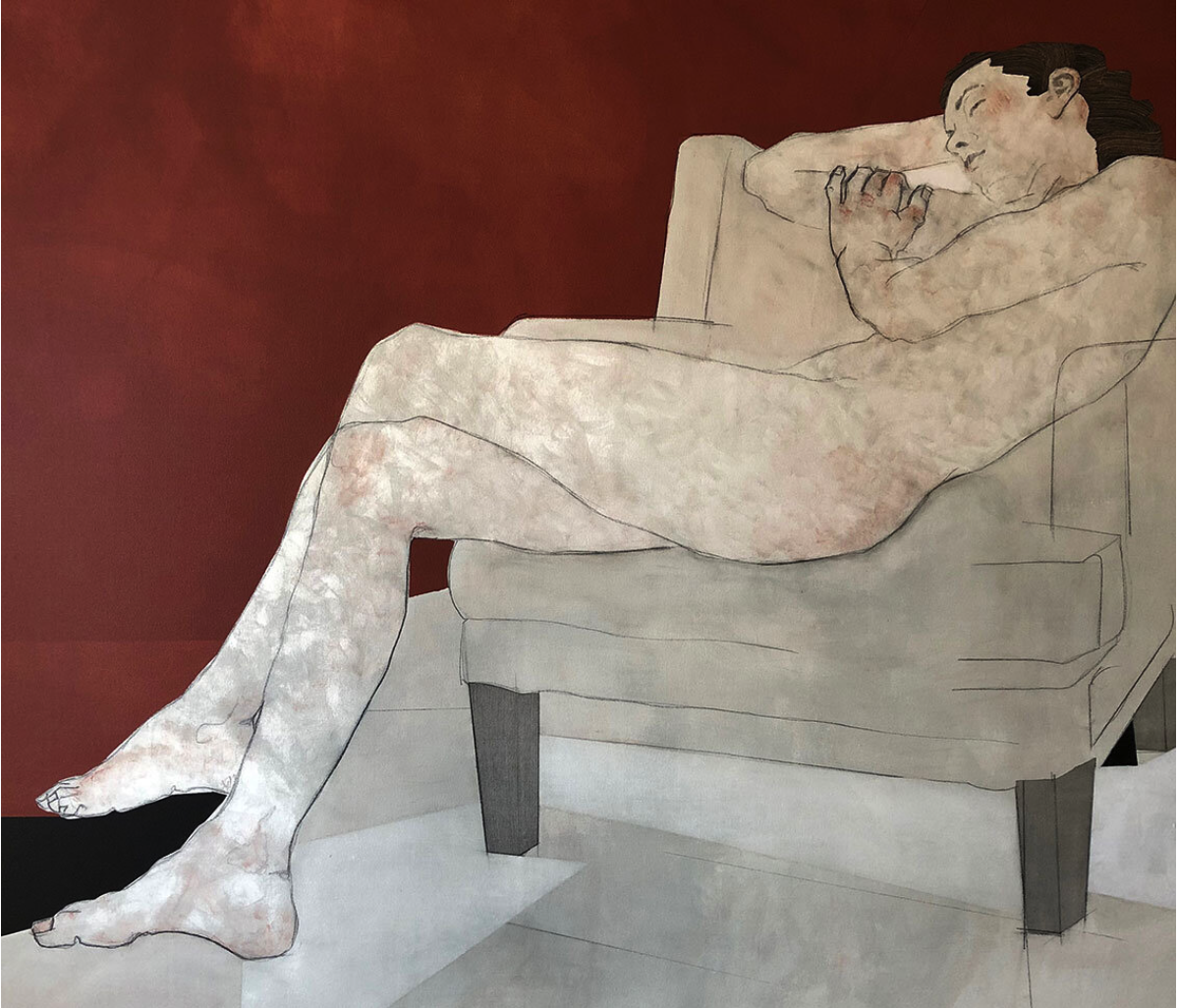 I am interviewing Nikoleta whilst she is on a working holiday in New Zealand with her family, we are talking as she sees her children off to school.  She explains that she is giving her daughters a different experience in New Zealand.  She has been living in Madrid for the last 18 years and that's where they call home.  She is a bit of what I would call an international, her father from Serbia and her mother from Germany.  Nikoleta was born in Rome, her parents moved to Switzerland when she was three and that's where she grew up.  Spending most of her childhood up in the idyllic mountains, skiing every weekend.  Her education at the French and then Italian schools, followed by the international school in Geneva.  She always painted, often pretending to be sick so she could stay home and paint, everyone around her always commenting on her artistic ability.  She did graduate at the International Baccalaureate in art, however she was put off by the art department.  She felt the teachers kept on telling her how to be an artist, a different structure compared to how she wanted to work, describing her style as "a gut feeling".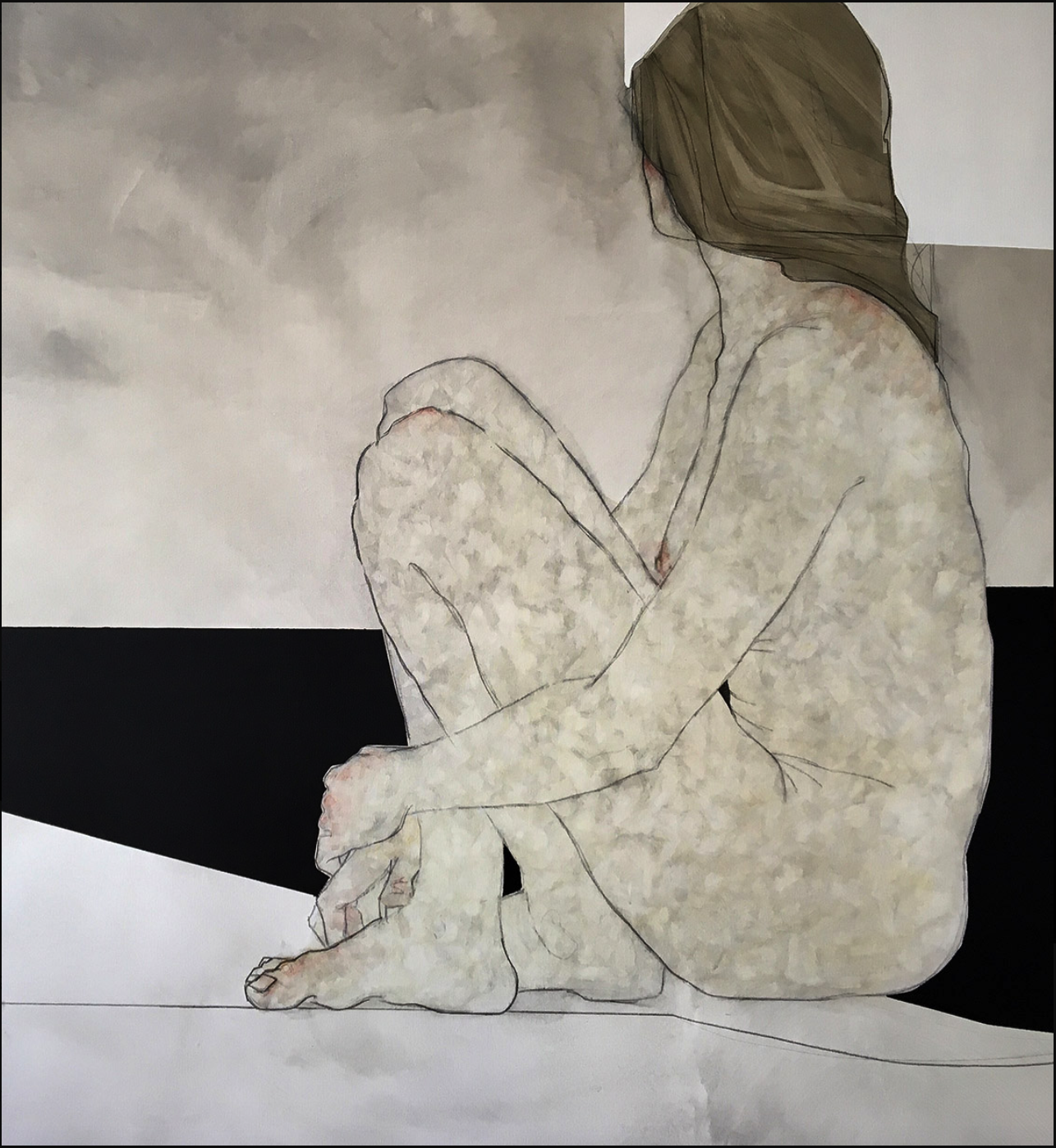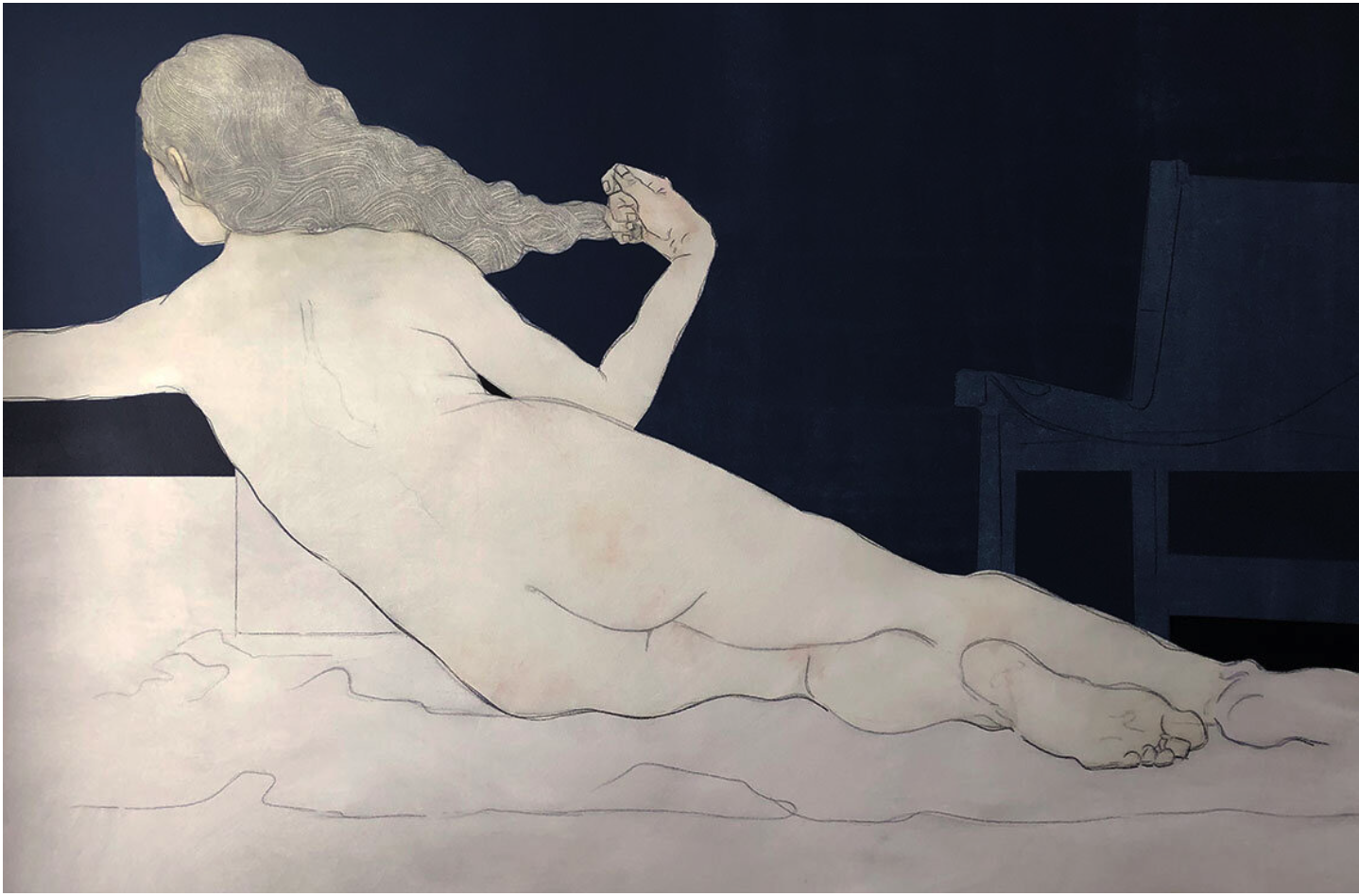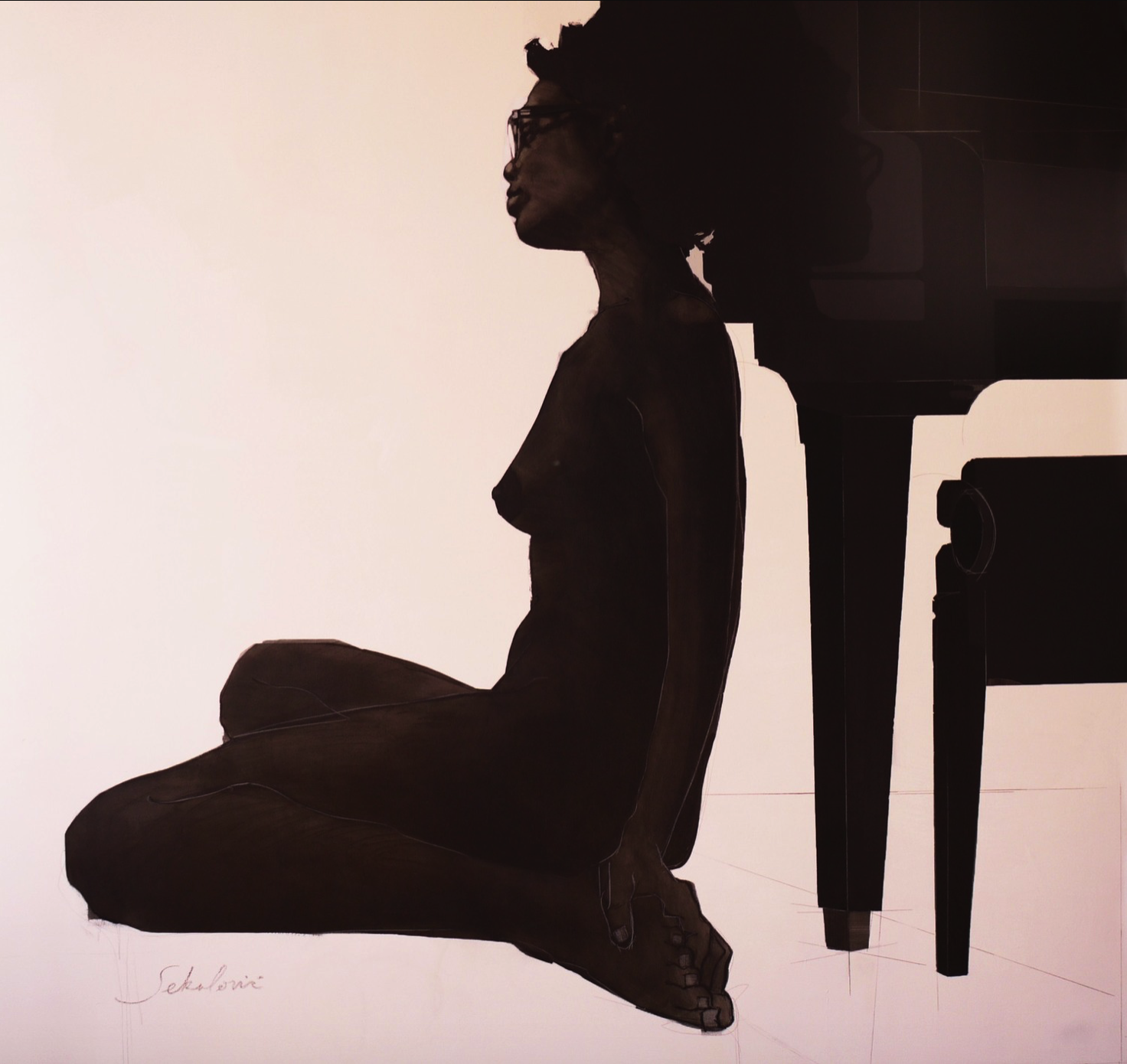 So she continued her nomadic life, ignoring her obvious talent as a painter, and left Switzerland at 18 to pursue a career as an actor.  Surprisingly she admits to being always a very shy child, acting is by all accounts a very extrovert and social profession, however she always liked the spotlight, therefore going against her natural persona.  She went the extra mile to study acting in Exeter in the UK then Paris for five years, somehow she didn't fear the stage as an actor, Nikoleta explains.  One year in London, then to New York, where she was asked to illustrate children's books; 100 paintings in total.  Although her focus at the time, was her acting career, which lasted 18 years.  Her performances often involved, speaking in Italian, French and English.  She could also play the piano, and her desire to be with people; she started to attend the jazz clubs in New York.  Although fearful of singing, her next adventure was as a singer on the jazz scene, even though her boyfriend at the time told her she couldn't sing.  Almost as a personal challenge to herself she started singing on stage as she stumbled upon a restaurant and joined a band.  However, she points out that she was always stressed before going on stage.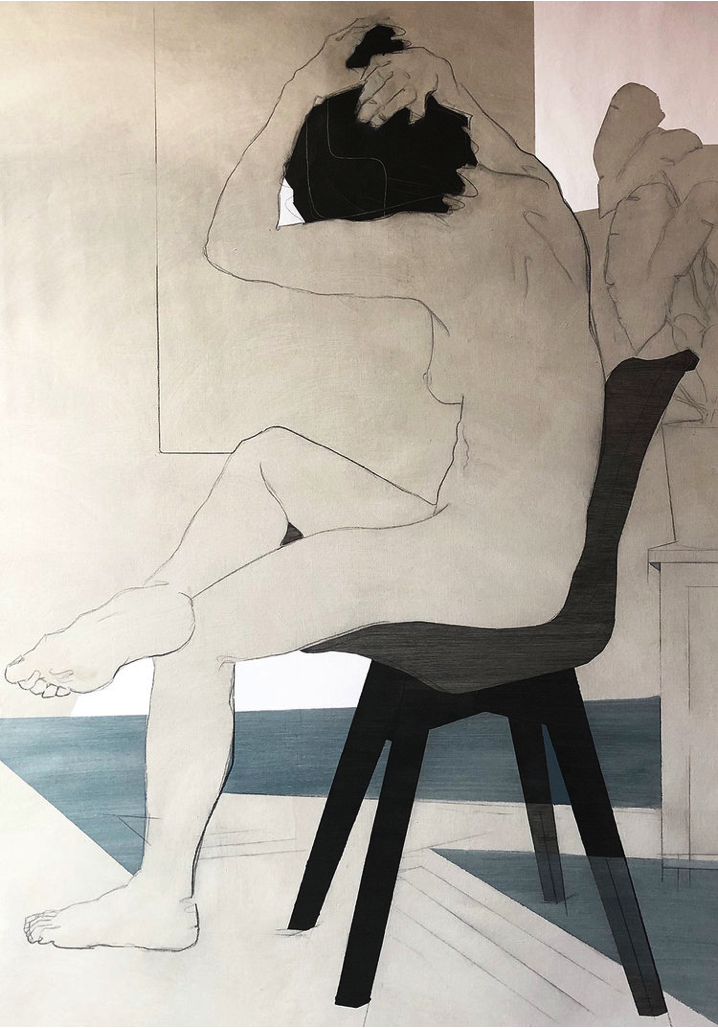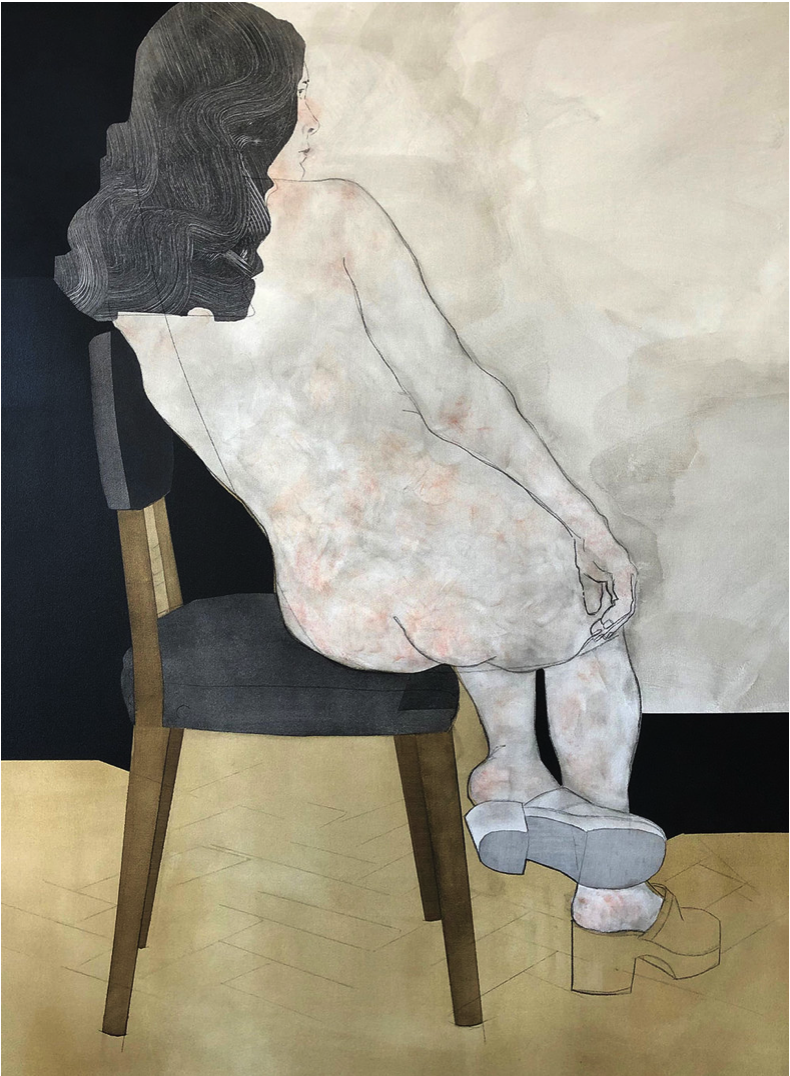 As a singer she became a regular at the jazz clubs and that's where she met her husband, her biggest fan.  He came regularly just to watch and listen to her.  They now have two daughters and  have been together for 20 years.  She confesses that being a mother was her next big fear.  Motherhood did end her acting career, Nikoleta confesses.  Her children took her to the next level she explains; as an actor and singer she always felt she was swimming up-stream, by returning to fine art she felt she was going with the stream.  She never tries to be perfect whereas  she tried to be perfect as an actor, she explains.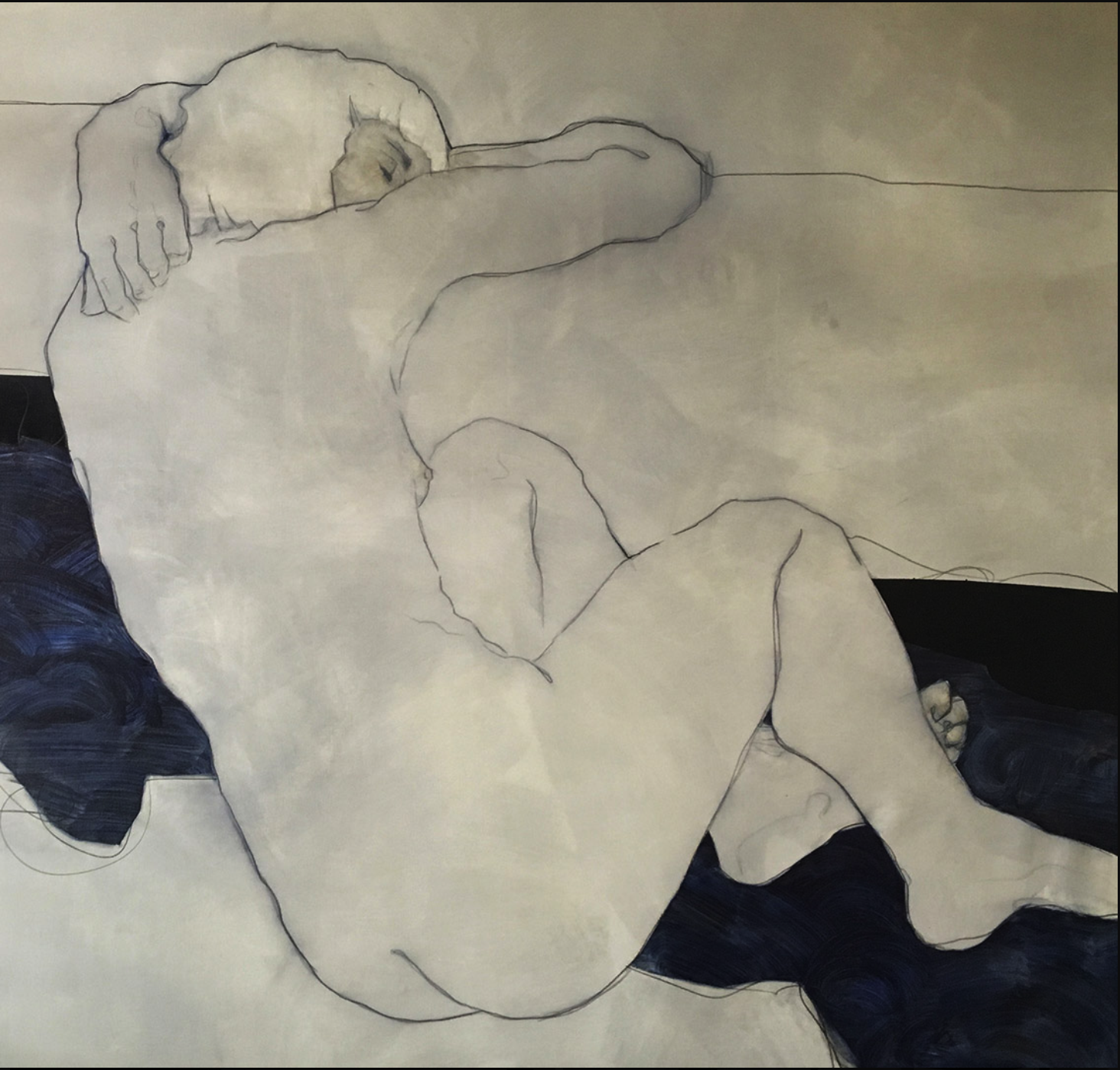 Nikoleta describes being an artist as like being a beginner, because she came into it very intuitively.  She always had an agility with the paint brush.  Although she did go to art school, she defines herself as self taught, her inspirations Egon Schiele, Gustav Klimt and Alphonse Mucha.  Nikoleta started her series of paintings, when she asked a friend to pose for her, her friend brought her lively dog.  Nikoleta started taking images of the moments with her camera, and so she began her series of paintings.  All of them mothers, as they were her friends.  This led to her commissions and it took off, now she has collectively painted about 200 mothers.  She managed to publish a book of her artworks, presented the works which led to solo shows in Madrid, New York, Paris, as well as with prominent galleries in London.  Most recently she has had two exhibitions with the Rebecca Hossack Art Gallery in the West End of London.  This is where I discovered her work, they had a stall at the London Art Fair, I literally stopped in my tracks when I saw her painting.
Interview: Antoinette Haselhorst